Best Two-Way Radios Reviewed & Rated for Quality
last updated
May 26, 2019
If you are on the hunt for the best two-way radios, then you have come to the right place! Whether you are a runner or someone who loves the great outdoors, here we will feature the absolute best options currently available on the market.

The best two-way radios are a perfect addition for runners who love the outdoors. They will allow you to get in touch with your loved ones when you need it most—especially when the unexpected happens. Two-way radios will ensure you can get in touch with someone if an emergency occurs and they are really easy to use—so if you find one you can't figure out make sure to stick to the two-way radios featured on our list.

If you love to run off the beaten path, take a look at our top 10 best two-way radios featured below!
In a Hurry? The test winner after 9 hrs of research

Midland GXT1030VP4
Why is it better?
Good range
Automatic weather warning scan
Good value
Comes in 4 different colors/patterns to choose from
In a
Hurry? Editors choice:

Test Winner: Midland GXT1030VP4

3
Researched Sources
1.2K
Reviews Considered
9
Hours Researching
15
Products Evaluated
Connectivity
Weather Resistance
Features
Portability
Value
By Default
Criteria Used for Evaluation


Connectivity
One of the most important things to consider when you are searching for the right sets to take with you on a run or to a race is the range that walkie-talkie is capable of reaching. The options we went with are able to reach pretty long-distance ranges. You need to determine which of these has the best range and find one that will suit your needs. One thing to keep in mind is that it's always better to have too much range, than not enough range when you are out on the track or running in the woods.
Something to keep in mind when you're looking for a two-way radio is that the effective range that the company advertises is much different than it will be in real life. In fact, it's usually only about 15-20% of what they say it is. Companies want to show how effective their products are, so they'll say that the device has a range of 35 miles for example. But that would only be the case if that 35 mile was completely flat and free of any trees or other obstacles that can get in the way of the radio waves. Obviously, that just isn't realistic. Most of the products on our list have an effective range of at least a few miles, which should be plenty for most runners.


Weather Resistance
As a runner, you might be running in the drizzling rain, in the heat of the summer when you sweat the most and even occasionally get caught in a downpour, so it's pretty important that what you choose is waterproof if possible. Depending on the type of environment you live in, this could very well be a feature you have to have in your two-way radio. Many of the top-rated ones on our list feature waterproofness as well.
Not only do you want it to be waterproof, but you'll also want one that is weather-resistant as well. You also need sets that offer access to NOAA and access to the local weather forecast when you are on a run, camping or at a big race for the day. The top-rated usually have access to one or both of these features. Do your research to determine which ones do offer these features and if they are right for your needs.


Features
Channels
The top-rated products in this buying guide range from 16 to 30 channels. The amount of channels you have is helpful when it comes to finding the best channel to avoid any type of interference when you are talking to someone. Not only do you want a variety of different channels to alternate between to find the one with the less interference, but you also want a set that features private channel security codes as well. The top-rated on our list has private channel security codes to offer.
Power
The power of the set that you choose is measured in watts and is directly tied to your radio's transmission power and the range it gets as well. The top-rated on our list have great audio quality for crystal clear sound and great signal strength, so you don't have to worry about reaching the person that is on the other end.
Appeal and Design
Even though this product is one that you will want to take on your runs and even just out on family outings, appeal and design can still come into play for many runners. Of course, you have already determined if the product is lightweight enough for your needs, has the extra features you want and is durable enough to withstand your runs, but what about the way it feels in your hand or the way it looks? Appeal and design are just as important as any other consideration on the list. The top-rated in this guide come in a range of designs to make you happy with your choice of product.
When it comes to finding the right setting to meet your needs, everything from appeal and design to the extra features included is important. Make sure that you do your research because durability is one of the key factors you want in a product that will be going with you on the trail or during a race. The top-rated here have all of that and more!
Reviews
No matter what type of product you are searching for, the reviews for that product are important. Make sure to check a number of the reviews on the product before you make that final, all-important decision. The top-rated on our list all have mostly positive reviews that ensure the product is something that will help you on your runs and be clear enough and have enough of a range to ensure you can use it without worry. Remember, there will always be bad reviews on anything you might purchase, so take any negative reviews with a grain of salt and do your research before making a final decision on your purchase.


Portability
The weight and size of the walkie-talkies you carry are vital, especially if you are going to be running. You don't want a heavy bulky product dragging you down. There are many lightweight and small yet durable options on this list. These walkie-talkies are lightweight and have a slim elegant design so that you can hold it in your hand easily when you run, or even clip it to your jogging pants when it's not in use. No one wants a bulky two-way radio bouncing against their leg as they run. It's distracting and can hurt as well.


Value
Many times, though you would love to buy the top of the line, that's just not possible with the budget you are allowing yourself to purchase one to take on your runs. The top-rated on this list range from $30 to almost $200, according to the number of two-way radios that come in the package and the range, weight, and amount of channels the two-way offers.
It is important to remember that although a radio doesn't have to be expensive to operate well, you don't want to go with a cheaply made one either. Do your research and get the best one out there for the price you can afford. Oftentimes, the price is higher on these because of the extra features that are offered. In this case, it's best to decide what the extra features are and if they are features you can indeed do without.
Expert Interviews & Opinions
Most Important Criteria
(According to our experts opinion)
Experts Opinion
Editors Opinion
Users Opinion
By Default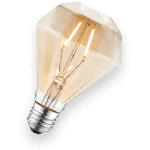 Don't Get Distracted by Bells and Whistles
Some of the products on our list have a lot of cool features, but if you're just going to be using a two-way radio to communicate with a running partner, or maybe while kayaking or canoeing, you might not need all of that. Really consider what's important to you and choose one based on those factors.
Buy One With Rechargeable Batteries
All of the products on our list have rechargeable batteries, but even if you choose a different one we highly recommend getting one that's rechargeable. Otherwise, you'll end up spending a ton of money on new batteries, and all of those old ones will also end up in the landfill which is bad for the environment.
Other Factors to Consider


Advanced Features
Most of the top-rated products on the list comes with a few extra features. Some of these features are push-button controls, voice scramblers, VOX, voice-activated transmit, headset jacks, earpieces and more. These extra features cost a little extra to add, which will drive up the cost. You have to determine what are the most important extra features for you and work them into your budget.
These are the majority of the criteria and metrics we used to find the best two-way radios on the market today for you as a runner. Whether you are spending time with your family at the beach and you go on a run or at the biggest race of the year and you are miles down the track, you need a way to keep in touch with not only your family, but your team, and your coaches as well.
The sets on this list can do that for you. From the durability to the range and from the channels to the price, we have taken everything into consideration with this buying guide. We hope this has helped you choose the best two-way radios to take on your runs. Now, read on below for a few of the top most common questions that are often asked to be answered. Maybe your question is on the list!


Durability
While you wouldn't think it was that important, how durable the means of communication you use on your runs is very important. If you are out on a run and you drop your radio, if it is lightweight but heavy-duty you certainly have less chance of it breaking.
Normal everyday wear and tear is something that is hard on these sets as well, so you want to be assured that yours is made of materials that can withstand your runs, the weather, and everyday life has to offer. The top-rated products in this buying guide can do just that and are durable to boot.


Bottom Line
Everyone knows that these sets are the best way to keep in touch over short and long distances. Whether you are out camping with the family, at a big race, or just out on your daily solitary run, you want to know that should something happen, you will be able to contact someone to do something about it.
Now, that we have determined what the best 10 sets are on this list and listed those sets and their pros and cons for you, it's time to tell you the criteria and metrics we used to figure out the top-rated on the list. A few of the criteria we used include range, channels, whether they are waterproof or not, whether they are weather-resistant, the weight, price and much more. This should help you determine which is the best fit for your needs as a runner. The one thing you don't want to do is go out on a run alone and have no cell service, then need someone. With a reliable, sturdy, two-way radio hanging from your jogging pants, you will be safe and secure in the knowledge that you can call someone when the need arises, or even if you just too to keep in touch.
Frequently Asked Questions
q:

Do you need to program these?

a:

There are a few of the top-rated on our list that you can take out of the box and start talking right away. There are also a few that will need to be programmed. Your best bet is to check the information on the website that you order from to see if it is easy to use or if it takes major programming.
q:

What is the typical range for two-way radios?

a:

The range that you can reach with your set differs with the brand and type you purchase. The products on our list have different ranges. It's important to look at the range before you purchase, and it's important to take into consideration congested areas, hills, and other things that might interfere with the range you're seeking.
q:

Do they come with a charging dock?

a:

This is according to the brand you buy and how many two-way radios are in the package. Our top-rated walkie-talkies range from 2 to 10 in the package and most of them coming with separate charging docks, and many other accessories as well.
q:

What is the best brand on the market today?

a:

There is no one brand that can be recommended as the best. The top-rated on this list are different brands and have different features, weights, ranges, and other criteria to recommend them. Glance through the list to decide which of these is right for you, not by the brand, but by what they offer you to meet your needs as a runner.

This concludes our buying guide on the best two-way radios on the market today. As a runner, it's important to concentrate on your running, but it's also important to concentrate on your safety at the same time. Whether you are taking a solitary run through the wooded trail behind your home, on a busy street in the city, or on the track for the main racing event of the year, you should have a reliable, durable walkie-talkie to communicate with your team or your friends and family should the need arise.
Subscribe to our newsletters