Our Best Umbrellas Reviewed and Fully Compared
last updated
May 29, 2019
No matter where you live, we all experience
unexpected rainy weather
. This is why it's important to have one of the best umbrellas on our list–they will keep you warm, dry, and comfortable when the rain hits!
Here we feature the best umbrellas currently available because the last thing you want is an unreliable umbrella when it starts to storm. You know what we mean– that one bad umbrella that refuses to open in time or is impossible to shut, so your car gets soaked in the process.
So, what makes an umbrella great?
The best umbrellas are headache-free and easy to use. They also range in durability, style, windproofing capability, and come in a variety of different canopy sizes. Good Umbrellas are a great addition to any
running gear
you may already have on hand!
In a Hurry? The test winner after 11 hrs of research

Rain-Mate
Why is it better?
Extremely durable
Wind resistant
Lifetime replacement guarantee
Large canopy
Lightweight
Fail-safe flip technology
Automatic open/close
In a
Hurry? Editors choice:

Test Winner: Rain-Mate

5
Researched Sources
1200
Reviews Considered
11
Hours Researching
15
Products Evaluated
Durability
Size
Features
Value
By Default
Our Favorite Umbrellas



Extremely durable
Wind resistant
Lifetime replacement guarantee
Large canopy
Lightweight
Fail-safe flip technology
Automatic open/close
Some users had issues with the open/close button
jamming after some time
The Rain-Mate compact travel umbrella is a durable, weather-resistant, and easy to use umbrella. It comes with a lifetime guarantee as well as in several color options to choose from.
Read more
Durability
As far as durability, this is one of the best options out there--which is why it has made it to the top of our list. It has a metal frame as well as 9 reinforced fiberglass ribs, which makes this umbrella pretty much unbreakable. The canopy is meant to be wind-resistant and this umbrella won't fail you or collapse like so many other options.
Size
The size of this umbrella provides ample space for one as well as enough space for two to take cover. While open the umbrella is 42 inches and it collapses down to 12 inches.
Features
As far as features, this umbrella has been constructed to be windproof and to collapse to a compact and lightweight size. Its fail-safe flip technology makes will prevent inversion as well as prevent the umbrella from breaking if it were to invert. It also has automatic open and close technology so you can always quickly open and close your umbrella.
Value
This one is pretty affordable and comes with a lifetime replacement guarantee.



Wind resistant in conditions over 50 mph
Lifetime warranty
Stores easily
Build isn't extremely durable
The GustBuster Metro Umbrella is very durable so it can resist most conditions and perform very well in wind tests for multiple reviewers. It collapses down for easy storage so users can hide it away until needed. It's guaranteed by the manufacturer with a lifetime warranty so buyers can rest assured their product is protected.
Read more
Durability
This umbrella has wind resistance up to 50 miles per hour due to the excellent ventilation design. This allows excellent operation in extremely high winds. It has patented, temper-hardened steel joints with hexagonal hardened-steel ribs for endurance. However, there are reports that durability was lacking in other areas. It has thin threading, larger size and heavier design with unfinished seams.
Size
The canopy measures 43 inches which plenty of coverage. This umbrella easily packs away in a bag or luggage for easy travel. It's available in over a dozen colors.
Features
The frame was designed for durability and wind-resistance with its reinforced steel and ventilated design. It provides plenty of coverage while reducing down to proper storage size. It has a push-button release so users can quickly protect themselves from the elements with one hand.
Price
It does have a higher price point than some others on this list. For those looking for a highly wind resistant umbrella, this is a great contender.
Value
This umbrella is extremely durable and can withstand wind gusts up to 50 miles per hour. While its build is a bit questionable, it does come with a lifetime warranty and the company will replace it if registered within 30 days. It's a great buy for individuals who need protection from intense wind gusts.



Highly durable
Teflon technology
10 fiberglass ribs
Automatic open/close button
Long handle
Lightweight
Compact size
100% satisfaction guarantee
A small number of users had some durability issues
Like our number two option, this one is also perfect for windy weather and is highly durable and meant to last. It's one of the more affordable options on our list and definitely one of the best to choose from on here.
Read more
Durability
As far as durability, this one is built to last. It has 10 ribs made of premium fiberglass, a stainless steel frame, and the canopy is made of 210T micro-weave fabric.
Size
As far as size, this one opens to 40 inches and closes to 12 inches. It is highly portable, lightweight, and easy to travel with.
Features
As far as features, this one has tons that make it one o the best umbrellas out there. Its metal frame and 10 fiberglass ribs that allow it to be highly wind resistant. It also utilizes Teflon technology to repel water and dry much quicker than many other options. This umbrella also has an automatic open/close button as well as a long, non-slip handle that's perfect for the rainy weather.
Value
As far as value, this one is affordable and comes with a lifetime warranty.



Canopy repels water
Strong, weather-resistant design
Compact for easy storage
Lifetime warranty
Report that it can be difficult to close
One of the best travel umbrellas on this list is the Repel Easy Touch Umbrella. For those who hate having to get around in storms, but can't feasibly carry a larger umbrella, this one may be a great fit. It works all year-round by keeping travelers dry and safe from strong winds. The canopy has a durable build so that it can withstand extreme weather, while still folding down to a small size for safekeeping in a handbag or luggage.
Read more
Durability
The Repel Windproof Travel Umbrella can withstand rain, snow, sleet, and wind while remaining good as new. It has a metal frame and shaft, and the ribs are fiberglass and reinforced with resin. During high winds, the ribs flex without allowing the canopy to be inverted. The canopy is coated with Teflon so that rain easily slicks away and remains dry.
Size
The umbrella is 11.5 inches long, 37 inches wide and weighs 14 ounces, so it will easily fit into most bags and glove boxes. It comes in a variety of colors so consumers can choose the right version for them.
Features
It has a button-press release system that allows the canopy to open and close with the touch of a button. This way, it can be controlled with one hand. It expands to cover your head and torso from rain and wind. It's textured, slip-proof, rubber handle is easy to grip for all hand sizes. A wrist strap is included at the base for added convenience.
Price
The umbrella is extremely affordable and comes backed by a lifetime guarantee from the manufacturer.
Value
This is a great umbrella for those who need an umbrella that will deliver but need a compact size. It's designed to withstand intense weather while still doing its job. And if the umbrella ever fails, it's backed by a lifetime replacement guarantee from the manufacturer.



Easy to open
Good coverage
Durable materials
Some leaking at tip reported
Handle is uncomfortable
The Crown Coast Travel Umbrella may be smaller in size but it can definitely hold its own! It is highly durable and flexible and won't invert when those winds start to blow--it can handle 60+ mph winds! It is small enough to fit in your purse, but once you open it you will be provided with the coverage you need to keep yourself dry.
Read more
Durability
This is highly durable an built to withstand strong winds and heavy rain. It has been wind tunnel tested and results show it can handle 60+ mph wind gusts. It also features a Resilient Memory-Flex frame which allows this umbrella to flip back if a wind gust happens to invert it. This is important because many umbrellas are destroyed once they flip, and there is no often no fixing them.
Size
This 10 rib umbrella is a travel size umbrellas so it can conveniently fit in most places. When open it is made for a single person.
Features
This umbrella also features an automatic open and close button, for maximum convenience. It also repels water and is mold, mildew, and abrasion resistant.
Price
This umbrella comes at a great price point.
Value
If you are looking for heavy duty, effective, and easy to use travel size umbrella then this is an excellent option for you. It features surpass the cost of the umbrella and the fact that it is highly durable makes it even more valuable. This umbrella also comes in several color options so you can have your pick; its carrying pouch will also keep it safely stored as well as dry.
Lastly, many umbrellas open automatically, but this one opens AND closes automatically. This makes getting into cars much more convenient--you will no longer have to wrestle your umbrella to close it while getting yourself, and your car, all wet.



Extreme dome shape for optimal rain protection
Clear canopy for great visibility
Very affordable
Not rated for wind resistance
While the Totes Clear Bubble Umbrella isn't built for durability like many on this list, it is designed to provide excellent coverage in heavy rain. Its unique design helps users stay dry while simultaneously allowing 360 degrees of perfectly clear visibility. It has a wide canopy so users can carry backpacks or accessories without worrying about them being sacrificed to the elements.
Read more
Durability
The canopy is made of 100%, extremely clear PVC which is water repellent. It comes with a metallic handle for great visual appeal. We don't have any ratings on wind resistance, but its extreme dome shape helps reduce the umbrella inverting or fighting the user in cross winds.
Size
It has a 52-inch canopy for plenty of coverage. Its extended dome shape provides extreme protection from the elements. It comes in many different border patterns so each buyer can choose the right design for them.
Features
Its clear design lets users see what's ahead while still staying covered. It has a metallic crook handle for a finished look. The canopy is manually slid open, but this doesn't detract from the quality of the umbrella.
Its extreme dome shape helps provide terrific coverage from the rain. Since the dome is completely see-through, there's no reason to leave the coverage of the umbrella to see where you're going.
Price
This is an extremely affordable umbrella while providing optimal protection from the elements.
Value
While we don't have ratings on wind durability like other umbrellas on this list, it's extended dome shape helps resist inverting or losing control of it. It's a great design for keeping users dry in sideways rain while still alloying great visibility through its clear canopy. Plus, Totes offers a lifetime warranty, so if it ever breaks, they'll replace it



Inexpensive
Lightweight
Can withstand most weather conditions
Less durable than umbrellas with fiberglass frames
The Lewis N. Clark Lightweight Travel Umbrella is another great umbrella for those who need simple coverage without overpaying. It performs better than drugstore umbrellas with a comparable price making this a great buy. For those looking for a reliable umbrella at a low-cost, this one is a great contender.
Read more
Durability
The umbrella is strong enough to withstand most conditions people will encounter. It has metal joints which means it isn't quite as strong as other umbrellas with fiberglass reinforced frames, but its affordable price can make it worth purchasing.
Size
Weighing in at only 10 ounces, it's one of the lightest umbrellas on this list. It includes a 38-inch canopy which provides proper coverage and great wind resistance. It comes in multiple colors for personalization.
Features
The umbrella is strong and durable enough to resist most weather users will come across. It provides excellent coverage for its small storage size. It has a push-button handle for quick coverage, and has a wristband at the base for hands-free convenience.
Price
The Lewis N. Clark Travel Umbrella is very affordable and can outlast competing drug store models.
Value
This is a great umbrella at an affordable price. If users are looking for an inexpensive, standard umbrella to get from one place to another, this would be a fantastic option.



Reinforced frame and canopy
Large coverage area
Withstands winds over Gale Force 10 rating
May be a bit large for use on sidwalks
A bit expensive
Blunt has created a line of umbrellas that are truly designed to last. The Blunt XL is built to resist incredibly intense winds while still maintaining its integrity and shielding the user from extreme weather.
To prove their point, they even have a video showing their product passing wind tests with flying colors, proving to consumers that they will be buying a truly reputable and dependable product. And if the XL is too small, they offer these great products in a number of different sizes so that each person can have the size right for them.
Read more
Durability
This umbrella has been tested up to Gale Force 10 winds, so buyers can rest assured that it can withstand anything that comes its way. The canopy is made of quick-dry polyester so that it wicks away moisture. The umbrella comes with a Radial Tensioning System to ensure the fabric stays taut, immovable and easy to control. This is visible in the rounded edges which also double as a safety measure by protecting passersby from the canopy tips.
Oftentimes, the first parts of an umbrella to go are the struts (the metal arms that open and close the canopy) because they get worn down from the weight of the canopy. Blunt fixed this by adding a second set of struts. The first set absorbs the opening stress and pass it onto the second, thereby sharing the load.
Size
The umbrella features a 54-inch canopy which is large enough for multiple people or golf bags. If this is too large, they offer multiple other sizes so everyone can have the size right for them. When folded, the XL umbrella is just over three feet long. It's a bit heavier than the compact umbrellas weighing in at 30oz, but with more weight comes more durability. It comes in four color options so buyers can choose the color that's right for them.
Features
The umbrella features safety tips and rounded rib ends for safety. The Radial Tensioning System helps ensure the canopy remains intact and the umbrella lasts for years on end.
Price
This is one of the most expensive umbrellas on the list, but it is great quality and is built to last.



Classic design appeal
Great coverage
Durable in extreme weather
Push button release
Can be hard to control in extreme winds
For those looking for a more classic look, the Totes Auto Open Wooden Stick Umbrella should be your first stop. It's built to last, has modern conveniences like a push-button release, while still keeping the throwback design with the wooden crook handle. And if there's ever an issue with the product, Totes stands by their product with a lifetime guarantee.
Read more
Durability
This umbrella can withstand extremely strong winds without feeling top heavy. It's 100% polyester canopy helps keep moisture from being absorbed into the fabric.
Size
It has a 48-inch canopy which is plenty of room for one person and can reasonably fit two. With its larger size, it doesn't travel as well as the compact umbrellas on the market.
Features
Its large, 48-inch canopy provides excellent protection from the elements. A push-button release in the shaft allows a quick release for instant coverage. It has a throwback design with a wooden crook handle akin to old-fashioned umbrellas which is a nice feature.
Price
Even with a more classic design and great durability, the umbrella comes at an affordable price.
Value
The Totes Auto Open Umbrella is a great umbrella at a low cost. It's extremely durable with great coverage. Even though it's not compact, it's still a great option for commuters and those on the go. The manufacturer also warranties their products, so if there's any issue, they'll replace it.
10

. AmazonBasics Automatic Travel



Lightweight design
One-handed, push-button design
Very affordable
Reports that it feels a bit heavy compared to others
AmazonBasics has snuck in a great umbrella that has a great reputation. The AmazonBasics Automatic Travel Umbrella with Wind Vent is a great travel umbrella that can hold its own in storms.
Its solid design does a respectable job of keeping users dry without inverting due to its great build. It's almost the same cost as a drugstore umbrella but with a much more quality build.
Read more
Durability
The umbrella has a vented design with a solid steel build that resists incredibly strong winds. It's composed of 100% waterproof polyester to help keep the canopy dry.
Size
The umbrella is approximately 37 inches wide when open for great coverage. It's 11 inches long when closed for a very compact umbrella that easily stores away in bags and luggage. It weighs 13 ounces for lightweight storage.
Features
The umbrella has wind vent which allows wind to pass through the vent instead of the canopy. This allows the umbrella to maintain its shape when in high winds. It comes with a soft-grip handle with a simple button operation.
The canopy automatically opens and closes with a button allowing one-handed use. The umbrella includes a storage sleeve to help keep the umbrella clean, but it also easily removes when needed. The wrist strap at the end of the handle allows hands-free carrying.
Price
The AmazonBasics Automatic Travel Umbrella is extremely affordable compared to other umbrellas on the market.
Value
This is a great option for an umbrella on the go. Its wind vent is an excellent feature to help maintain the integrity of the canopy.
Criteria Used for Evaluation
Expert Interviews & Opinions
Most Important Criteria
(According to our experts opinion)
Experts Opinion
Editors Opinion
Users Opinion
By Default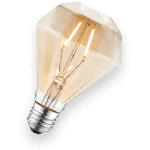 Look for Quality
A good quality umbrella is made to withstand wind without collapsing or inverting. Aluminum frames are cheap and light, but will often fail when faced with a strong wind. Look for nickel, brass, fiberglass, or spring steel.
Get the right size
Shop for the proper length umbrella shaft to match your height so it is comfortable to use and carry. You also don't want your backpack or briefcase to be sticking out in the rain because your umbrella is too small!
Remember portability
Umbrellas are great to have when the weather turns bad but you need to remember that you will be carrying around your umbrella with you any time you are not actively using it. So while you may want or need a large umbrella, make sure you are able to easily carry it with you.
Other Factors to Consider


Bottom Line
Do you often have your full hands?
This may seem like a silly question, but if you frequently carry a lot of items, it may be best to invest in a push-button open/close umbrella rather than a manually operated one. This way, you can open the umbrella much faster and easier so you stay dry and protected.
Are you more concerned about rain or heavy winds?
If strong winds are a big issue where you may live, like Chicago for example, it may be a great idea to primarily look for an umbrella that is rated for extremely strong winds. This way, it can maintain its integrity while protecting you from the elements. If rain is more of an issue, look for one with excellent coverage so you have a better guarantee of staying dry.
Is price one of your main concerns?
There are plenty of extremely affordable, quality umbrellas on this list for consideration. Both manually operated and push-button handles are available at a great price. If the umbrella you decide upon is more expensive, see if it includes a lifetime warranty as this may help ease any price concerns you may have if you know the manufacturer backs their product.
Frequently Asked Questions
q:

Do the umbrellas come with a sleeve or case?

a:

Many of the umbrellas on this list come with sleeves, but these will mainly be the travel umbrellas. The larger umbrellas tend to include no accessories.
q:

Do the umbrellas block UV rays?

a:

Many of the umbrellas on this list are rated to protect users from UV rays, but not all of them. If the umbrella you choose on this listed isn't rated for UV protection, many of the manufacturers do carry other umbrellas that do protect users from UV rays.
q:

Some of the umbrellas on this list include buttons that you can push to open and close. Is there a risk of accidentally closing it in a storm?

a:

The buttons for the auto open/close feature are pretty sturdy, so they have to be pushed pretty firmly to engage the open/close feature. If you do accidentally press the button when in use, simply press the button again and it will re-open.
q:

How fast do the umbrellas dry?

a:

It depends on the umbrella and if they have a coating on the canopy. If this is determining factor when choosing the right umbrella, the ones that include a special coating dry much faster, making them an excellent choice if they need to be stored away quickly.
q:

How do I get a warranty replacement?

a:

Contact the manufacturer. There should be written instructions in the warranty pamphlet that came with the product. If it was lost or not included, you can go to the manufacturer website or call their customer service.
q:

Do the travel umbrellas collapse to a proper size to carry in a handbag or backpack?

a:

This depends on the umbrella as they all collapse down to differing sizes, but generally speaking, yes. They can easily be carried in handbags, backpacks or luggage.
q:

How many umbrellas do I need?

a:

There is no right or wrong answer for this but a good rule of thumb we suggest is to have three umbrellas available- one for the car to use in an emergency, one for in the house to keep by the door, and one to keep on you as you run errands or head to work.
Subscribe to our newsletters