Our Favorite Under Armour Running Shorts Tested & Reviewed
last updated
Oct 12, 2019
Many manufacturers of running shoes have branched out into other types of apparel designed for runners. Under Armour is one such manufacturer, with many different styles of running shorts that are excellent for both men and women seeking something both fashionable and functional.

Although just about every product made by Under Armour, including Under Armour running shorts, are high-quality and worth the price of admission, some of their products offer greater benefits and better construction than others. With so many different products available from this brand, finding the best ones can be a difficult and time-consuming process. To help you narrow down your choices, this buying guide covers the ten best running shorts from Under Armour.
In a Hurry? The test winner after 12 hrs of research

Men's HeatGear Compression Shorts
Why is it better?
Second-to-none construction quality
Fantastic breathability
Anti-microbial and moisture resistant
In a
Hurry? Editors choice:

Test Winner: Men's HeatGear Compression Shorts

5
Researched Sources
1600
Reviews Considered
12
Hours Researching
10
Products Evaluated
Style
Breathability
Materials
Value
Fit
By Default
Top 10 Under Armour Running Shorts
1

. Men's HeatGear Compression Shorts
Second-to-none construction quality
Fantastic breathability
Anti-microbial and moisture resistant
Embarrassing visual appearance by themselves so you may want to wear a second pair of shorts with these
While they may look like a pair of underwear, these Under Armour running shorts are some of the best that money can buy. Breathability, comfort, speed, performance, and a competitively low price make these a must buy for any serious runner.
Read more
Style
As previously mentioned, the Under Armour HeatGear resembles a pair of tight-fitting briefs more than they do a pair of running shorts. Due to their compression-oriented design, these shorts leave absolutely nothing to the imagination. Only the brave should consider wearing these shorts in public. Cover them up with a pair of shorts however, and you'll have the best of both worlds; healing and injury preventing compression and modest style.
Breathability
Despite having such a tight fit that airflow would seem impossible, the truth is that breathability has been baked right into the fabric of these compression running shorts. In addition to featuring fabrics that easily wick away moisture and control internal temperatures, anti-microbial design elements prevent the development of odors from sweating.
Materials
The secret to these shorts' success as such a viable piece of running apparel is their combination of high-quality materials. A mixture of nylon, elastane, and polyester were used in their design, resulting in a supreme level of comfort, a lighter weight, and an unparalleled level of durability.
Value
When considering just how powerful these running shorts are, it can seem like a steal for them to be sold at such a low price. This is mostly due to the lighter and thinner construction of the Under Armour HeatGear, although the fact that it looks like a second pair of underwear may also have something to do with the discount.
2

. Women's Fly-By Running Shorts


Fun printed designs
Fantastic breathability
Wide range of available sizes
Slightly awkward shape
Larger sizes are significantly more expensive
These fantastic running shorts for women combine comfort, performance, and an impeccable sense of style in a way that looks effortless. These highly breathable and comfortable shorts come in a wide range of visually appealing print patterns.
Read more
Style
One thing that may turn off a few prospective customers is the high-waisted and slightly puffy look of these running shorts. Although it results in a more comfortable and ventilated feeling, this somewhat bizarre shape may put off lovers of more clingy apparel. However, the wide variety of fun and flashy print designs more than makes up for this somewhat awkward design.
Breathability
Three factors are at play to ensure these are some of the most breathable Under Armour garments money can buy. One is the wider leg holes that provide perfect channels for air to flow in and out of these Fly-By running shorts. The second is the addition of highly breathable side channels made of mesh, providing additional ventilation options. The third is UA's time-tested Moisture Transport System baked right into the material.
Materials
Despite all of the excellent features that have been implemented in these women's running shorts, one aspect of their construction that remains disappointing is the fact that they are made exclusively from polyester. This unfortunate and unavoidable fact means that these stylish and breathable pants will ultimately feel cheap and flimsy compared to more premium fabrics.
Value
The good news is that Under Armour offers an extremely wide range of available sizes for women to choose from, accommodating individuals of all body shapes. The bad news is that the cost for a single pair of Fly-By shorts can drastically increase as the sizes increase.
3

. Women's Launch Tulip 2-in-1
2-in-1 shorts with built-in liner for added support
Good price
Hidden zipper pocket to hold your phone
Comfortable and lightweight
Stretchy material
Some runners may not want a built-in liner.
Under Armour's Launch Tulip for women are 2-in-1 which gives you compression shorts built right into your running shorts, saving you money and time getting ready. They offer extra coverage and support while remaining comfortable and lightweight.
Read more
Style
These Under Armour running shorts come in four different color options. They have an elastic waistband with a slight rise so they sit right on your hips. With a scalloped hem, and textured side inserts they are both practical for running, yet stylish enough for those who don't want plain shorts.
Breathability
These shorts are made out of 100% polyester and lightweight stretch-woven fabric, but most of their breathability comes from the leg openings and mesh side panels
Materials
The Launch Tulip shorts give you a built-in compression liner for added support. You don't have to spend any extra money on buying your compression shorts, because these are built right into your running shorts. They have a hidden zipper pocket that your phone will fit into. Consumers raved about how comfortable these shorts are, and they are also built to last.
Value
Good quality, name brand Under Armour shorts for a good price is sometimes hard to find. But these are worth the money with the built-in liner for added support. They are cheaper than some of Under Armour's products. So there you have it, good quality shorts for a good price.
4

. Women's Endeavor Shorts



14 Different Colors to choose from
Cheaper than some other Under Armour clothes
Built-in pocket with media port
Very stretchy for running and working out
Stretchy waistband for the perfect fit
High-quality materials with built-in liner for continuous coverage
Some people don't like the pocket placement
Under Armour has quite the reputation for quality clothes and sports gear and it's easy to see why when you try on some of their gear. These shorts are another high-quality product from Under Armour. They are comfortable and come in 14 different colors so you will have plenty of options to choose from. They also have a pocket for a media device or whatever you care to bring on your run.
Read more
Style
These shorts have so many different colors to choose from that it makes finding your style easier. Some of them just come in one simple color with a white reflective stripe down the side. Others come with an added color like the Maku Blue, or Black Pale Moonlight as pictured for those who like to add a little color to their clothes. There is a hidden storage pocket with a built-in media port in the pockets on the side of the shorts. Some people don't care for the location of the pocket being more on the back side of the shorts though.
Breathability
The Under Armour Endeavor shorts have crossover side seams with textured insets that give them good breathability. They are 100% polyester.
Materials
These shorts are pretty comfortable and durable, made with stretch woven fabric. They also come with a built-in liner to make sure you are always covered. The Endeavors are constructed with a 4-way stretch material so you can move around in them every which way, with the stretchy covered elastic waistband keeping them up.
Value
Considering Under Armour is a quality name brand product most of the time their clothes are a little pricey. But these shorts are on the cheaper side so you can still get quality at a smaller price tag. These are worth the money ladies.


Multiple colorways
Higher quality fabric
Thin and breathable construction
Slightly disappointing style
Mobility, breathability, and comfort are all present in the design of these running shorts from Under Armour. Due to their inclusion and the use of higher-quality material than is commonly found in this style of running apparel, customers may forgive the Men's Raid shorts for not offering much in the way of style.
Read more
Style
These shorts come in multiple color schemes that cover the entirety of its externals, with one small UA emblem on the corner and two mesh side vents providing accents. The wide range of color options can help some of the more fashion-oriented runners find the right model for them. However, the lack of additional colors in its design is still very disappointing.
Breathability
Under Armour's popular Moisture Transport System makes its glorious return in these running shorts, meaning that sweat and heat are no match for the premium design and construction of this product. Additionally, the Heat Gear material used for its construction manages to be thin enough to prevent excessive heat absorption without compromising durability or comfort.
Materials
Much of the Under Armour Men's Raid running shorts are made from polyester, however, some aspects of its design are made from a mixture of polyester and elastane. This combination of synthetic fabrics helps to vastly improve the build quality and comfort of the entire package, helping these shorts define themselves from the rest of the pack.
Value
For common sizes such as medium, large, or extra-Large, these Under Armour running shorts are reasonably priced. The only scenario in which these shorts cross the line from affordable to ridiculously expensive is when ordering in extreme sizes such as XXXXL. Aside from this, the price for a pair of these running shorts is more or less on par with the price of any other shorts and with the high-quality materials that makes them a good value.


5-pocket design
Variety of available colors
Select models are odor-resistant
Drastic price difference for some models
Lack of UA's Moisture Transport System
It may be tough to find a special visual feature to these unassuming Under Armour running shorts that would set it apart from the scores of similar products on the market, but there are some aspects to their construction that are quite original. These include an impressive 5-pocket design and an extremely comfortable waistband.
Read more
Style
Although most of the Under Armour Launch shorts are made from one color of fabric, the small mesh ventilation pockets on the sides will offer a different tone to break up the monotony. These relatively unassuming shorts can be ordered in bright neon colors to improve visibility or in muted palettes to coordinate with other aspects of the wearer's outfit.
Breathability
While it doesn't seem as though Under Armour implemented their Moisture Transport System into the design of these running shorts, some breathability has been added through the use of two side mesh pockets. These provide an excellent channel for cool air to enter the shorts, wick heat and moisture away from the wearer's body, and then exit out the other side.
Materials
In a move that is sure to surprise no one at this point, Under Armour decided to use polyester exclusively for the construction of the Launch Running Shorts. This may not seem like a big deal since so many other running shorts adopt this style of manufacturing, but the potential benefits to comfort or breathability that would come from using elastane or cotton is vast.
Value
With a reasonable price range for all sizes and colors, customers shouldn't have any issues justifying spending the amount of money required to own a pair of these running shorts. Apparently, one particular color and size of these shorts is significantly more expensive than the rest, most likely due to scarcity, however, most of the Launch models are reasonably priced.
7

. Women's Speedpocket Shorts


Pocket is water resistant, and bounce free
Stretchy for better mobility
Wicks sweat and dries quickly
Some don't like polyester material but other than that I didn't find anything wrong with this product
The Women's Speedpocket shorts are comfortable, with a 4-way stretch construction that allows more mobility. But one of it's greatest features is the pocket that is both waterproof and bounce free.
Read more
Style
The Speedpocket Under Armour running shorts have a wide knit waistband for a comfortable fit. With the pocket front and center that expands to fit all you need for your run and keep them dry, without bouncing all over the place. They come in 5 different colors to choose from and have the Under Armour logo on the bottom of the shorts.
Breathability
These shorts are made out of 100% polyester, durable stretch woven fabric give lots of comfort and protection. They wick away sweat, and dry quickly to keep you dry and prevent chaffing. They also include anti-odor technology that prevents the growth of odor causing microbes.
Materials
These shorts are made from waterproof material and have chafe-free seams. On the side of the shorts there are reflective details. They are made of a 4-way stretch material that lets you move around every which way you want to.
Value
When buying Under Armour it is important to remember you are buying quality materials and a quality product. A product that will last and is designed with athletes in mind. With all that being said, the price for these shorts is still quite reasonable.



Terrific breathability and moisture management
Reasonable price
Can be used for other exercises
Difficult to find certain sizes
Lack of color variety
Under Armour designed a pair of running shorts that feature enough versatility to function as an excellent training garment for other activities. A decent price tag and above-average breathability make the Reflex shorts a fantastic addition to any dedicated fitness freak's wardrobe.
Read more
Style
With a bit more leg coverage than most other running shorts of their kind, these Under Armour garments offer a degree of modesty that is often difficult to find. This small feature helps to make up for the lack of variety in terms of color options and makes these a viable low-profile option for running.
Breathability
These running shorts use a technology referred to by Under Armour as a Moisture Transport System. While the name may evoke images of pneumatic tubes or complicated machinery, the actual implementation of this system is simply an effective fabric pattern that provides enough breathability for the wearer to avoid experiencing sweat-related discomfort.
Materials
Much like the vast majority of running shorts on the market, the Under Armour Men's Reflex Shorts are made from polyester. This material is inexpensive and considered to be on the lower end of the fabric quality spectrum, but the designers of these shorts managed to creatively implement it in a way that transcends its normal limitations.
Value
Due to the fact that these running shorts have been available for purchase for quite some time now, it makes sense that their price has dropped to a very reasonable budget rate. However, the unfortunate consequence of this phenomenon is the lack of availability for certain sizes.
9

. Men's Speedpocket 7" Shorts


Fantastic breathability and moisture wicking
Multiple appealing colorways
Wide range of motion
Somewhat overpriced
Made entirely from polyester
Although they're made from a relatively unassuming material, the Speedpocket shorts from Under Armour deliver some very impressive results. From accommodating a wide range of motion to ensuring fantastic moisture management, these are a pair of running shorts that will provide comfort and performance every step of the way.
Read more
Style
For the most part, these running shorts look similar to many other pairs of shorts on the market. Something that helps to set these apart from some other running shorts is the wider range of colorways in which they are available. Additionally, small reflective elements on the sides of a few color options help to improve low-light visibility.
Breathability
Leave it to a high-end brand like Under Armour to find a way for a simple fabric like polyester to provide higher breathability on par with something of a much higher quality. Thanks to their design prowess, these Speedpocket running shorts are able to effectively manage both heat and moisture.
Materials
With a construction entirely based on polyester, it would appear that these are some of the cheapest running shorts around. However, Under Armour has found a way to utilize this fabric so inventively that it provides a level of comfort and ventilation that wouldn't otherwise be possible from such an unassuming textile.
Value
When considering how pleasant these shorts feel on the wearer's body and how visually appealing they present themselves, it can be understandable to pay the higher than average price the Under Armour Speedpocket has been listed at. However, some customers would be justified in balking at this price due to the fact that they're made entirely from cheap polyester.
10

. Men's Flex Pipe Training Shorts



Increased visibility
Can accommodate multiple exercises
Lightweight design
Longer cut is less stylish
Made from cheap material
Although not primarily intended for running, these cross-training shorts from Under Armour will accommodate the average running session without much trouble. A longer cut and bright color scheme help to set it apart from average running shorts.
Read more
Style
These under armour running shorts come in either red or blue colorways. These styles are very bright and clearly visible from a distance, which can be a helpful safety feature when running outdoors. The slightly lower cut of these shorts' legs can dissuade some of the more fashion-oriented runners, but individuals interested in modesty will appreciate this feature.
Breathability
Since these shorts were designed to accommodate a circuit training routine, it's reasonable to assume that they can handle a decent amount of sweat that would likely be generated from this kind of physical activity. However, Under Armour didn't add any special moisture or heat management features to these shorts like they do with many of their dedicated running apparel.
Materials
The Men's Flex Pipe Training Shorts from Under Armour are made entirely from polyester. This material is lightweight and very cheap, which has the benefit of reducing sweat and keeping the total price of this product low. However, the lack of more comfortable or durable materials does result in these shorts feeling a bit flimsy.
Value
As is custom for Under Armour, these training shorts are excellent at fulfilling their intended purpose. They will allow for the wearer to engage in numerous forms of exercise without discomfort or degradation, which is more or less the bare minimum expected of this kind of product. Since they are perfectly average at this task, they come at a perfectly average price.
Criteria Used for Evaluation


Materials
What a pair of running shorts is made of determines the quality of all the other factors.
With most athletic apparel, especially something as simple as a pair of running shorts, the fabric they're made from is incredibly important and determines all the other factors listed below; breathability, fit, style, and value. Because of this, you'll want to make sure that whatever pair of shorts you buy, whether it's from this list or somewhere else, is made of high-quality fabric. Most running shorts are made mostly of polyester or a blend of polyester and some other material. This is because polyester is highly breathable, affordable, and generally durable. The downside of polyester is that some people don't find it as comfortable as other fabrics such as cotton for example. Because of this, some running shorts will include some cotton or other natural material to increase the comfort factor a bit. Other things that you'll find in a good pair of running shorts are some elastic in the waistband so that it conforms to your body and stays on your waist, and some sort of drawstring to help give them a custom fit. Typically, a drawstring is also made of synthetic materials. Finally, some shorts will include fabrics or other things that are reflective. This is a great feature for a pair of running shorts to have because it can help keep you seen and safe when you're running in low-light situations.


Breathability
Runners tend to sweat a lot and it's nice if that sweat goes somewhere instead of being stuck next to your body.
Since running makes you sweat, especially if you're training in a hot and humid environment, this is a very important factor to look at. Thankfully, the design of shorts makes them inherently breathable because air is able to flow up through the legs. This doesn't mean however that you shouldn't pay attention to the materials and other design features that enhances the air flow even more. There's a really good reason that the most effective running shorts are made of synthetic fibers such as polyester. Synthetic fibers literally cannot absorb moisture. So when the sweat moves from your skin and hits the fabric it will move around the synthetic fiber to the outside air where it can dry naturally. Conversely, natural fibers such as cotton are great at absorbing moisture so when your sweat hits it, instead of moving around it to the outside air where it can dry, it gets absorbed and just sits there. Natural fibers also dry very slowly so they should be avoided in athletic gear that will be worn while the user is sweating profusely. The final thing to look at when it comes to this factor is that the shorts you're looking at is made of fabric isn't woven too tightly and ideally even has some mesh that will let even more airflow through the garment.


Fit
Be sure to pick out a pair that will fit you well because this will help determine your comfort as well as several other factors.
Most of these shorts have a loose fit because with running shorts being loose means that there's good airflow which increases the breathability, and it also makes them more comfortable in general. Some of the shorts on this list, however, have some degree of compression. The latest science shows that compression can help muscles heal faster, decrease soreness, and speed recovery time. This happens in a couple of ways. First of all, compression holds your muscles in place while you run and this decrease in movement decreases soreness because your muscles have to work less. Also, compression, as long as it isn't too tight, increases blood flow to the compressed area which speeds healing and reduces soreness. Another thing to look at when it comes to this factor is the length of the shorts. Classically designed running shorts are, well, pretty short! While this might not look super cool according to current fashion trends it does have some usefulness. Longer shorts that reach the knees or below can constrict your movement, or at the very least be a distraction, while short shorts allow the greatest possible freedom of movement. This is also why some products have a small slit in the side because it helps to facilitate your legs being able to move freely. In the end, it's up to you as an athlete and individual to pick the design that best meets your preferences and in this list we've provided you with a variety of options so you can choose one that's best for you.


Style
Liking how you look when you're running matters more than you might think.
While we definitely recommend that you choose a pair of running shorts based more on comfort, fit, and breathability before you consider style, this can actually be a super important factor and for a reason you might not think of. Studies have shown that people who like the way they look in their running gear run more often and longer distances than people who don't like how they look when they're training. So by picking a pair of shorts that you find stylish and like the way you look in you're actually making it more likely that you're going to stick to your running schedule and accomplish your fitness goals. What one person considers stylish another may not, however, so this is definitely a subjective ranking and we encourage you to keep this in mind when you're looking at the product reviews. We did our best to score each product based on what we think looks cool, and while our kids might disagree, we like to think that at RunnerClick we're some pretty fashionable folks. But since this is a subjective factor we encourage you to take into account your personal preferences, training style, and body type when choosing a pair of running shorts and buying a pair or two based on what you like and think you'll look good in.


Value
Everybody likes getting a good deal but this can be harder for Under Armour products than for some other brands for some surprising reasons.
Considering how essential a few good pairs of running shorts are to your running wardrobe we're grateful that they're usually pretty affordable. But that doesn't mean that you can't find ones that are more or less expensive. Under Armour products can be interesting when it comes to this factor. In our research, we found that some products can vary a lot depending on the size and color that you order them in. It can be a bit complicated, but it comes down to a mixture of availability and how expensive certain color dyes are. For example, red and purple dyes are more expensive than white and black. This goes all the way back to medieval times when purple was considered the color of royalty because it was the rarest and most expensive color to produce. While we've obviously moved past the halcyon days of yore, it's interesting that certain things such as the cost of certain colors, still hold true. So what does this mean for you? Well, if you find a pair of Under Armour running shorts you like but when you select the size and color you like the price goes way up you may want to consider choosing a different color unless you're willing to pay the higher price.
Expert Interviews & Opinions
Most Important Criteria
(According to our experts opinion)
Experts Opinion
Editors Opinion
Users Opinion
By Default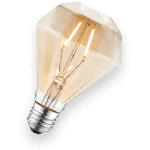 Be Visible!!
Consider purchasing running shorts with reflective pipping or other accents to increase your visibility in low light or dark situations. This is especially important for those of you who enjoy running in low light conditions--whether it is early in the morning or later in the evening. Unfortunately, not all drivers are mindful of their surroundings--and sometimes if they are the may still not be able to see you. Make sure to ensure you are visible in some way to increase your safety while you are out on your run.
Fit And Comfort Go Together
It is important that your running shorts fit properly so you can get adequate airflow to help keep you cool and dry. Proper fit will also prevent rubbing and causing chafing which everyone knows get worse with each stride. Before making your purchase make sure to take a close look at the sizing chart as well as what other buyers have to say (this is actually an excellent way to gauge how they will fit you, especially if you are ordering online). And, keep in mind that things need to fit you the way you like them--if you prefer tighter running shorts, then you probably shouldn't purchase a long, loose pair of shorts.
Other Factors to Consider


Side Effects
For the most part, these running shorts are made from the same synthetic textiles. However, it's possible that some of these products will contain trace amounts of certain fabrics and materials that can cause an allergic reaction in some sensitive individuals. Be sure to carefully check the description of each product if you have any textile allergies. Most people who have these allergies are already aware of them, however, if you've been having unexplained itching, redness, rashes, or other health concerns that you can't explain, you might want to go to your doctor and get checked for textile allergies. This is a fairly unknown condition that most people aren't aware of, but that effect more people than you might think.
Frequently Asked Questions
q:

What are the sizes of Under Armour products?

a:

Under Armour's apparel products all adhere to traditional clothing sizes (Small, Medium, Large, Extra Large, etc.). For a more detailed sizing chart of all their products, click here.
q:

What do compression running shorts do?

a:

There are a few reasons why individuals may prefer wearing tight-fitting compression shorts and shirts during a running session. The most common reason is that it reduces muscle vibration during physical activity, which then helps to reduce fatigue after a run.
q:

How do I stop my running shorts from riding up?

a:

In order to prevent running shorts from riding up, it may be a good idea to purchase a larger size. Another way to prevent this issue is to purchase an accessory for your running shorts such as a NoRider patch. Ultimately, a small amount of bunching up is normal for running shorts and should be expected.
q:

Can I wear running shorts over tights?

a:

If you are already wearing a pair of running tights or compression leggings, there is no functional reason to wear running shorts over them. However, it is entirely possible to do so without experiencing discomfort and it can provide benefits in terms of heat insulation and modesty.
q:

Should I wear underwear with running shorts?

a:

This will ultimately come down to personal preference. Many people prefer to wear underwear with their shorts because it provides a greater amount of support than the included mesh provided by many products. Others don't like the extra material because it leads to extra heat, which can cause discomfort.
Subscribe to our newsletters