Best Utility Knives Fully Reviewed And Compared
last updated
Apr 10, 2019
Utility knives are amazingly perfect little
multi-purpose tools
that can serve so many purposes. They can cut open packages, make adjustments to a bike, cut or slice food, make a useful partner when camping, or even serve well in emergency situations. There are a number of different blades that can be forged for each knife and they all serve different, very specialized purposes. The blades generally run about 4-7 inches in length. They can be fairly plain in their appearance or flamboyant. Some fold while others are stiff. They generally are light and compact enough to be carried on your person, in your purse,
fanny pack
, or backpack. These tools are so versatile, literally, everyone can benefit from having at least one in their possession. We looked at some of the many options that you can buy on the market and we rated them using the following metrics, features, size, application, and brand.
In a Hurry? The test winner after 16 hrs of research

Victorinox Swiss Army Fieldmaster
Why is it better?
Lifetime Guarantee
Stainless steel
15 functions
Made in Switzerland
Solid brand and company
In a
Hurry? Editors choice:

Test Winner: Victorinox Swiss Army Fieldmaster

4
Researched Sources
1.7k
Reviews Considered
16
Hours Researching
10
Products Evaluated
Features
Size
Application
Brand
Value
By Default
10 Best Utility Knives
1

. Victorinox Swiss Army Fieldmaster


Lifetime Guarantee
Stainless steel
15 functions
Made in Switzerland
Solid brand and company
Sometimes blades can stick and be difficult to open
Can be a bit heavy
The Victorinox Swiss Army Fieldmaster is a super practical option that is ideal for consistent, everyday use. This is a product of tremendous durability that will be your go-to for most any project you have or to carry on your person. Victorinox Swiss Army is a very reputable and well-respected brand name that produces high-quality blades and products. It is synonymous with small, compact knives and is known as a leader in the industry.
Read more
Features
There are 15 features including multiple blades, bottle openers, scissors, screwdrivers, wire strippers, and wood saw to name a few. It carries easily at 3.5". At that size, it won't weigh you down but it certainly is solid enough to take on serious tasks. The sharpness won't let you down if you are in a pinch.
Size
One of the big perks of the Victorinox utility knife is that it is very portable and easy to carry around with you. It can easily fit into your pocket, backpack, tool belt, purse, or any other bag you may have. It gives you convenient access to the tools you need in a discrete package!
Application
Built strong and sturdy this piece could certainly demand a high price tag but it doesn't. It actually, is moderately priced. The company makes solid equipment and they stand behind their products with a tremendous warranty. Based on the level of quality this brand produces with their product lines, you cannot get a better value for such a solid and reliable product.
Brand
Fieldmaster is a known a respected brand so you know you are getting quality with this utility knife in your tool box.
Value
If you are looking for a great investment into a tool that can serve you any time anywhere you may go then this is the one for you! This Victorinox knife is affordable and easy to use and is designed to last, making it a great value for anyone and everyone.
Stainless steel and high-corrosion resistance
Made in Switzerland
33 functions
Popular model
Even has a pressurized ballpoint pen
Does not have a locking blade
Made in Switzerland with that trusted Swiss technology and durable construction, the SWISS ARMY SwissChamp will not disappoint. Its compact size makes it easy to carry with you on any adventure or during any activity. Swiss Army is another brand that is the first you think about when it comes to high-end knives.
Read more
Features
This is a 33-function multi-tool. It is pocket-sized so it can easily be carried with you wherever you go. With that many functions, it is hard to say what this tool can't do. Included in the design was a fish scaler, magnifying glass, blades - of course, and more. This one is very literally a mini-toolbox. The amount of versatility you can obtain from all these features is incredible, to say the least. If you are unsure what type of product you need, but you know it would be helpful to have something, you have to check this one out. It should meet any possible needs you may come upon.
Size
This utility knife is proof that powerful useful things can come even in small packages! With so many features available this tiny knife utility set is one that is sure to impress. It is lightweight and easy to carry with you anywhere you may go. From hiking to traveling to every day use, this is one utility knife you are not going to want to ever be without.
Application
This is a solid tool there is no doubt about it. It is made well and made of tough materials and by a solid company. This is going to be a pricier option, but given the reliability and reputation, if you want something you can count on when you need, this is it.
Brand
A best selling product, it's popularity is hard to beat. There is no denying why it always has a solid demand, and that is because of its versatility and dependability.
Value
Looking for a smart investment? Look no further because the SwissChamp utility knife is a perfect choice for anyone looking for an affordable and most importantly a durable tool that will last a good long time to come.
Sharp design
AUS-8 Stainless steel blade
Top tier company with excellent customer support
Reversible one-hand open
Wicked wire-stripper
Great for piercing-style cuts
SOG makes a custom product that pays attention to the details. It is laser etched, includes a clip and it has a folding design. If you like to have a product that is solid and will have reliability in its performance, while also looking really sharp, this is your tool. That design is slick and this company is always on the cutting edge of design and construction.
Read more
Features
Not only is this product functionally designed for performance, but it also looks good. It is an eye-catcher and will impress most, with its hard-cased black titanium nitride-coated AUS-8 stainless steel. It's not only sharp looking it is heavy duty, durable. Even better is that the SOG Assisted Tech ensures that you have had your blade out and ready in no time if you have to make fast moves.
Size
The SOG utility knife is a great choice for anyone who wants a powerful and reliable knife without sacrificing weight and compactness. This knife will hold up well to wear and tear and is sized to be small and easy to carry and use yet big enough to do the job you need it to do.
Application
This company is American based and named after the Military Assistance Command, Vietnam - Studies and Observations Group. That is a mouthful, but what it breaks down to is a special operations group that were experts in fast, quite tools and actions. This company makes their tools with the same ideology and they build them to be used and last.
Brand
While this is a lesser known brand to some it is a reliable utility knife that will serve you well and will meet your needs. When you need a reliable blade, this is a brand you can trust!
Value
You are going to pay for this one, it is pricey. However, for custom, military-style technology that makes it easily used and dependable when you need it is well worth it. The sharp-looking design is an added bonus.



11 blades, one installed with 11 in the safety dispense
Folding design that locks when folded
Aviation-grade aluminum
Solid company and brand
Stable tool
Affordable
Can be a bit difficult to open and close
The texture could be improved
Made of aviation-grade aluminum, KOBALT makes a solid product that offers you the opportunity for precision cuts. This is a company and brand that produces decent tools and equipment. It is the Lowe's house brand, so working with this brand you always have the backing of that large home improvement chain's customer service abilities. They offer a wide range of tools at very affordable prices.
Read more
Features
It comes with 11 blades that you can easily change in and out as needed so that it will keep its sharpness and be easily used for all your cutting needs. The aluminum is durable and strong, so one blade itself can provide long-lasting use.
Size
It is small enough that you can easily carry it with you when you are on the go and it won't interfere at all with any activity you are doing. It has a folding design which maximizes its compact size and it's design makes it safe to carry on your body without worrying that it would cut you. It locks when you fold it.
Application
KOBALT has many applications and can be used for a variety of tasks. That is what makes this such a versatile tool to have in your arsenal and is what you need to have on hand when any need for a sharp blade arises.
Brand
This is a well-known brand that has a long and grand legacy for quality tools. This utility knife is a great sample of quality craftsmanship and is a great tool for any task that you have planned or that comes your way. You can trust the KOBALT name to endure in quality and durability.
Value
Very affordable for the level of quality in the materials and the ease of use. The additional blades make this product one that you won't have to replace often.



Comes with 10 extra disposable blades
Textured handle helps with control and grip
Folding design that safely tucks away the sharp blades
Durable and compact
Very affordable
Colors vary, you may not get the color you saw in the picture if you buy online
This is a folding blade that has a metal clip attached so that you can easily attach it to your waistband or belt. The Huskey 2113 comes with 10 disposable blades.
Read more
Features
Very easy to keep on you in a pocket or on a waistband or belt with the easy to attach a clip that is located on the side. It also has a lanyard loop at the base of the handle so that you can wear it around your neck if you prefer. The hand has some texture to its feel which improves your grip and control when in use.
Size
It is designed to fold in so when you aren't using it, the blades are safely tucked away.
Application
The Husky 2113 utility blade is a reliable knife that can be used in a number of ways in a wide range of applications. It is a great piece of craftsmanship and is a popular tool for runners and hikers of all types.
Brand
With this brand utility knife in your possession, you will be able to make the most of every opportunity and overcome any obstacle that comes your way that can be dealt with by a sharp blade edge.
Value
Husky is another company and brand that is well-known and consistently manufactures tools and equipment that are sturdy and reliable. They always think about the little extras that make their products practical and very useable. This product is very well priced and not expensive at all.



A free sheath is included
100% money back guarantee
A great stocking stuffer or small gift
Compact and small, very easy to carry
Promotes regrowth
The free pouch has durability issues
Blades need more sharpening on a regular basis
The Grand Way Mini is a micro-tool that still delivers a ton of features with 9 functions. If you are looking for something very small in size so as not to interfere with your activities when you are wearing it, this one is teeny.
Read more
Features
Included in this design are three screwdrivers, a saw-like blade, a small file, scoring blade, bottle opener, pliers, in addition to wire and nail cutters. These are all hidden. and there are aluminum grip plates.
Size
The Grand Way Mini is a great utility tool to have on hand and with a compact design, this utility knife can be easily carried with you wherever it is you go. Whether it is out for a long run, a good nature hike, or everyday use, this is a compact knife that packs a lot of power!
Application
This product is made of 440C stainless steel for strength and it also takes your ability to keep a stable grip seriously. These grip plates come in colors, black, yellow and orange and they function to keep the tool safely in your hands so it won't slide away from you when you are using it.
Brand
This is a known and trusted brand and these utility tools are made to last and will serve you well now and in the future.
Value
For a very compact multi-tool, this practical little option gives you a lot in a tiny package and at a terrific cost. This product is value, value, value all the way.



Easy to change between tools
Folding design for space savings
affordable
If bought online, you may accidentally be sent a used product
Needs more sharpening
Bessey has been in business for over 100 years. They are a leader and an expert in the design and manufacturing of precision cutting tools. The breadth of knowledge and expertise these knife makers have is really something. It makes sense given the longevity and viability of their products and company.
Read more
Features
This product is designed for a convenient one-hand easy open and close ability. This option is another option that folds and saves space which is perfect for traveling. It can also be clipped to a belt or waistband for more ways to easily travel while having it on your person.
Size
The overall compact design of this utility knife is made to be easy to use, functional, and versatile. It can be carried easily anywhere you go and can meet any need you have.
Application
The Bessey D-BKWH blade is a knife that can be used for any cutting, carving, or slicing need that you may have. It is designed to cut through a range of materials and is a great and versatile tool to have on hand.
Brand
Bessey is a great brand that makes great tools and has a reputation for quality design, superior craftsmanship, and optimal material selection.
Value
This one will cost you a couple of dollars more than the most affordable options on our list, but not by much.



Affordable
12 tools
2.2 oz in weight, 2.75" in length
Multiple blade and color options
Stainless steel construction
Butterfly open design
Ergonomic handles
Quality of Scissors could be improved
The lanyard hole is very small
The Gerber Dime Mini is another mini option that packs in a ton of features to save you space but keeps you on point should you ever need it. You can pick from multiple color options.
Read more
Features
Multiple tolls at your beck and call and all designed to be compact yet easy to use. This is a great multi utility tool to have on hand wherever you are going. It is made to carry easily and can fit into any pocket or pouch easily for optimal use.
Size
It's a tiny version that measures 2.75" in length. Weight-wise, you are in good shape here because it comes in at 2.2 oz. It packs 12 quality tools into that compact body.
Application
The composition and make of this little tool is very thoughtful and well-executed. The choice in blades is a nice option. The ability to choose your color choice is also a nice touch.
Brand
Gerber Tools are known for their unique yet user-friendly design that sets them apart from other similar tools on the market and the Gerber Dime Mini is no exception.
Value
You can't beat the price for this little guy. It is everything you need in a tiny package and it comes at a fair price.



Encased in a metal body
affordable
DEWALT is a top brand for tools
Retractable blade
Additional blades found in the handle
Rapid load and easy to change the blades
Not as big as expected
Blades may dull quickly
The DEWALT DWHT10035L is a well-made tool that folds and its blade is retractable. DEWALT is a top of the line company and brand that constantly manufactures top-tier tools.
Read more
Features
The retractable blade allows for the ability to have varying depths at which you can make precision cuts. It is easy to replace blades with the push of a button. There are no problems with use as it is easy with just one hand. As is common with DEWALT products its made with a rugged construction encased in a metal body that will hold up to wear and tear and provide longevity.
Size
Though this tool is a bit bigger and heavier than some of the other tools on our list, it is still a reliable tool that features the components you are looking for in a solid multi tool. It can still be easily carried and used and is a great option for anyone in need of a good multi tool to keep on hand!
Application
Not only can it take a beating with its rugged design and construction, but it takes safety to the next level. While it is easy to open, you don't have to be concerned with it opening up on you by accident. It is exceptionally safe and solid. Additional blades are stored in the handle.
Brand
The DEWALT brand is a known and respected brand so you know you are getting both quality and durability when you buy from this brand.
Value
It is priced very fairly for the features that are offered. The safety set up, ease of use, and tough exterior.



Very affordable
4 position retractable blade
Nice, basic design that fits comfortably in the hand
Sharp and strong
Good grip
Extra blade department can stick and be difficult to open at times
The has a tendency to slip off
WORKPRO makes a nice retractable cutter with an ergonomic design.
Read more
Features
There is the versatility of a four position retractable blade. The handle is where the extra blades are held. This is a perfect cutting tool. It is self-retracting to keep you safe from the blade when not in use.
Size
There is alot of attention to detail when it comes to allowing the user to have a nice grip. The die-cast aluminum body is curved to fit your hand comfortably and help you maintain control and a strong hold of the tool.
Application
Ready to be used wherever you need a reliable blade, this utility blade is easy to use and is designed to hold up to wear and tear and use. Though it rounds out the bottom of our list, it is still a good blade to have ion hand.
Brand
Even though this brand is not as well-known as the others on our list here, it is still a good choice for the active individual on the go who never wants to be without their trusty blade!
Value
This is a very basic design and model that is light enough to carry and easy enough to use. The blade stays safely away within the tool when not in use, and different positions of the blade can be very helpful. It is fairly priced.
Criteria Used for Evaluation
Expert Interviews & Opinions
Most Important Criteria
(According to our experts opinion)
Experts Opinion
Editors Opinion
Users Opinion
By Default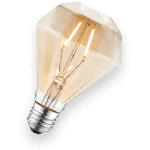 Think about this.
When taking any long trip away from home, especially if you are doing activities that include things such as mountain biking. It's vital to have some small travel size tools in case anything were to go wrong. Utility knives serve many purposes, the last thing anyone wants is to be far away from home without a way to fix little mishaps.
Other Factors to Consider


Compatibility
What exactly are we talking about with regards to compatibility? What is meant by this is how comfortable you are using your tool.  How it fits in your hand, how easy it is for you to operate. One of the most important properties of having tools with you at all times when you are exercising outside, especially if you are in a remote location, is to be able to actually understand how to use it properly.  Specifically with a multi-tool, familiarizing yourself with the different features and what they do can really make an impact should you find yourself in a pinch. For instance, these tools are vital for cyclists who may go on mountain trails and encounter technical difficulties with their bikes.   
The grip is a very important aspect of compatibility.  Many options on our list are designed to have the appropriate ergonomics for your hand.  The value in this is that if you have a comfortable grip, the ability for improved performance of your tool increases immensely. While a strong, comfortable grip is ideal for control but it is also important for personal safety.  If you have a weak grip or a slippery hold, it is more likely you could hurt yourself in some way when using it. Especially if you are stuck in inclement weather where the conditions may cause slippage, like in a rainstorm for instance.  Having a good grip texture can make a difference in this situation, and some of the options we have on our list include the textured grip feature.
Frequently Asked Questions
Subscribe to our newsletters