Our Favorite Vegan Protein Powders Reviewed
last updated:
May 25, 2020
Everyone needs protein to maintain
muscle mass
and help your body rebuild itself, even vegans and vegetarians, who get theirs through plants, seeds, and nuts. But busy lifestyles and intense training or gym sessions might prevent us from fueling our bodies with enough protein.
Plant-based protein powders are especially beneficial to vegans since following this type of diet eliminates many different sources of protein. The best protein powders for vegans not only supply enough protein but also serve as a way to also get in extra nutrients like
Omega-3s
and antioxidants.
The sources of protein in these vegan powders need to form a complete amino acid chain. These options generally include peas, hemp, and flax seed, and other natural ingredients that are free of animal byproduct.
In a Hurry? The test winner after 19 hrs of research

Vega One
Why is it better?
Vegan-certified
Loaded with vitamins, minerals, fruits and veggies
Probiotics for healthy digestion
In a
Hurry? Editors choice:

Test Winner: Vega One

7
Researched Sources
1500
Reviews Considered
19
Hours Researching
21
Products Evaluated
Product Purity
Value
Taste
Ease of Use
By Default
Best Plant Based Protein Powders for Vegans
Criteria Used for Evaluation


Product Purity
The most important aspect of a good vegan powder is to make sure that it is actually vegan and contains no animal products or by-products. That's why reading the ingredient list is very important. The ingredients should also be of high quality. This includes being organic, non-GMO and excludes artificial ingredients.
We've done a lot of the leg work for you by making sure that all the products on this list are vegan, without any animal products or by-products. If you're living a vegan lifestyle , or just starting to experiment with one, you're obviously conscious of what you put in your body.


Value
We all like to get a good deal, it doesn't matter if it's on a pair of shoes or with a vegan protein powder. There are some different things that come into play when it comes to this factor. First of all, even if it's more expensive than other options if the protein powder is made of high-quality ingredients and it's appropriate for your body type and you're not allergic to any of the ingredients, it can definitely be a better deal than a less expensive product that isn't good for your specific system and is made of inferior ingredients.


Taste
Let's be honest, even if something is effective, offers you great value, and is healthy and nutritionally complete, if it doesn't taste good you're not going to take it, not consistently anyway. That's why this is such an important factor to look at before you buy.
This can be difficult to do, however, considering that you can't open it up and drink it through the internet, and if you're shopping in the store it might be frowned upon if you break the seal, take out your shaker cup, and mix up a protein shake right there. But we're here to help. While this is admittedly a highly subjective criterion since everyone's taste buds are different and we all enjoy eating different things, and what one person loves another person may hate.


Ease of Use
Kind of like taste, this is an important factor because if a product is difficult to ingest you probably won't take it very often and doing so will be unpleasant and stressful. While many protein powders are known for having an unpleasant texture and difficult to drink or mix with other things, we did our best to only choose products for this buying guide that are easy to mix and drink.
Not only is it important that it mixes easily with water but you also want a product that will mix well with other liquids such as fruit juice and milk. This will make it easier for you to mix your protein powder into smoothies or even be more creative with it by making protein ice cream or other concoctions.
Expert Interviews & Opinions
Most Important Criteria
(According to our experts opinion)
Experts Opinion
Editors Opinion
Users Opinion
By Default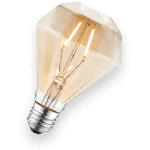 Read The Label
Although consumers can trust our research when it comes to its nutritional value, that doesn't mean they shouldn't read the label. It's extremely important to know what is in the powder. The source of protein should be the first ingredient. Also, learn which ingredients mean what. For example, Lactobacillus strains are sourced from milk and are commonly found in Garden of Life powders that claim to be vegan. However, even from this strain of bacteria comes from fermented dairy, the lactose is removed during fermentation, making it safe for those who are lactose intolerant. This means many vegans turn a blind eye and allow this ingredient.
Give the taste a chance
One of the most common complaints among all kinds of protein powders is how it tastes. It can be hard to find an option that tasted good, blends well and isn't overly thick. Keep in mind that if you have never used protein powders before, it will take time to get used to its consistency and flavor. This is especially true for vegan option since they are typically naturally flavored.
Get creative!
Most people just mix their protein powder with water, but that can get boring pretty quick. Don't be afraid to get creative! Some of the ways you can do this is by making protein powder ice cream made with nut, rice, or soy milk, you can make pudding, add it to baked goods such as muffins, and even mix it with your pancake mix.
Frequently Asked Questions
q:

How to use protein powder?

a:

Vegan protein powder can be used in the exact same way as any other protein powder. Use your imagination! Add it to your smoothies, on top of oatmeal or in your omelet. The only limit is your imagination!

The powder can be added with coconut, almond milk or water along with other fruits and veggies for a smoothie or shake. This means natural sweetness from fresh fruit can help to improve the taste. Going for an unflavored option might be best for those who find vegan protein powders too sweet.

Adding protein powder to a vegan diet it a good way to get the essential amino acids and other nutrients to the body. It can serve as a post-workout and recovery snack, a meal replacement or just a delicious treat.
q:

What does protein do for our bodies?

a:

Proteins are large and complex molecules that are a crucial component of the human body and are found in every cell of your composition. They are the molecules mainly responsible for the structure, function, and regulation of the body's tissues. Below is a short list of body functions and parts that depend on protein:

Hair and nails are composed mostly of protein.
Protein is used by the body to build and repair muscle and tissue.
Protein is important in the making of enzymes, hormones, and other important body chemicals.
Protein is a key component in bones, blood, skin, muscles, and cartilage.

When amino acids link together to form a protein, they create a unique structure with a specific protein function. Five of the major protein structures and their functions are:

Antibodies (example: Immunoglobulin M): When a foreign particle, such as bacteria or virus, enters the body, antibodies attach to the particle to help protect the body.
Enzymes (example: DNA polymerase): The main function of enzymes is to carry out the chemical reactions that occur within the cells of the body. A secondary function of enzymes is forming new molecules by interpreting genetic information in DNA.
Messengers (example: oxytocin): Messenger proteins are responsible for transmitting signals between cells, tissues, and organs so that biological processes can take place. Many hormones are messenger proteins.
Structural Component (example: elastin): In addition to providing structure and support for the body's cells, structural proteins also allow the body to move.
Transport/Storage (example: serum albumin): Structural proteins bind atoms together, then carry them throughout the cells of the body.
q:

How does protein work?

a:

Proteins are the molecules responsible for the structure, function, and regulation of the body's tissues. Proteins are made of chains of hundreds of thousands of amino acids, which attach to one another. Twenty different amino acids can link together to form a protein. The unique sequence of amino acids that link together determines the structure of the resulting protein and the function it will have within the body.
q:

What is vegan protein powder made of?

a:

If it's labeled vegan it has no ingredients that come from animal products, but read the labels carefully to be sure. The protein commonly comes from a blend of peas, hemp, chia rice, potato, and chlorella which is a type of green algae.
q:

Is vegan protein powder Paleo?

a:

Strict Paleo diets call for no grains and legumes, so read the label to make sure it doesn't contain legumes. Paleo diets call for 30% animal protein, but a vegan can substitute this for pea and plant proteins.
q:

Is vegan protein powder easy to digest?

a:

Look for an option that has digestive enzymes and probiotics in it so that it is easier on the stomach and easy to digest.
q:

How do I make vegan protein powder taste good?

a:

Many vegan options contain raw and organic ingredients and no added sugars so it might not taste super delicious. Use almond milk and fruits and blend to make a smoothie for sweetness and more flavors.
q:

What is the difference between vegan and vegetarian powders?

a:

Vegans and vegetarians both follow a plant-based diet. The main difference is that while vegetarians don't eat meat, they do consume dairy and eggs. There are exceptions. For example, ovo vegetarians avoid most animal products except eggs. However, vegans do not consume all animal and animal-derived products. When it comes to powders, most are vegetarian like whey powder. However, vegan powder has no ingredients from animal sources.
q:

Why is protein so important?

a:

Proteins are essential for a healthy diet. Proteins contribute to the growth of muscles and also provides protein for the maintenance of muscle mass and normal healthy bones. The average adult needs approximately 45-75 grams of protein every day, based on age, weight, and level of activity. Do not exaggerate your intake of proteins.
Subscribe to our newsletters