Our Favorite Vegan Protein Powders Reviewed
last updated
Jul 27, 2019
Everyone needs protein to maintain muscle mass and help your body rebuild itself, even vegans and vegetarians, who get theirs through plants, seeds, and nuts. But busy lifestyles and intense training or gym sessions might prevent us from fueling our bodies with enough protein.
Plant-based protein powders are especially beneficial to vegans since following this type of diet eliminates many different sources of protein. The best protein powders for vegans not only supply enough protein but also serve as a way to also get in extra nutrients like Omega-3s and
antioxidants
.
The
sources of protein
in theses vegan powders need to form a complete amino acid chain. These options generally include peas, hemp, and flaxseed as the protein source. The best vegan powders should also be USDA certified organic, be free from additives and artificial sweeteners and include pure ingredients.
In a Hurry? The test winner after 19 hrs of research

Vega One
Why is it better?
Vegan-certified
Loaded with vitamins, minerals, fruits and veggies
Probiotics for healthy digestion
In a
Hurry? Editors choice:

Test Winner: Vega One

7
Researched Sources
1500
Reviews Considered
19
Hours Researching
21
Products Evaluated
Product Purity
Value
Taste
Ease of Use
By Default
Our Favorite Vegan Protein Powders



Vegan-certified
Loaded with vitamins, minerals, fruits and veggies
Probiotics for healthy digestion
Vegan-certified
Loaded with vitamins, minerals, fruits and veggies
Probiotics for healthy digestion
This plant based protein powder is made from peas, hemp, flaxseed and SaviSeed, a mixture providing a complete amino acid profile. It has 50% of daily vitamins and minerals, 6 grams of fiber and lots of antioxidants. Packed with veggies and greens, this option also has Omega-3s and probiotics. It tastes sweet for those who don't like bland protein shakes.
Read more
Protein
This option is packed with protein and is made of pea, hemp, flax and Saviseeb blend making a complete amino acid profile. It also has spinach, quinoa sprouts, sunflower seed protein, and pumpkin seed. This gives it a total of 20g of protein for a one scoop serving.
Other Ingredients/Nutritional Value
Not only does Vega One's powder contain protein, but it also has a fruit and veggie blend for added nutritional value. This includes carrot juice powder, cherry juice powder, kale, pomegranate, blueberry, acid, mama root and mushroom powder. All ingredients are organic. It has stevia extract for sweetness and probiotics (2 billion CFUs) for healthy digestion. It's packed with vitamins like B2 and B7.
It has the typical 150 calories per serving, with 5g of fat and 1g of sugar. It's also high in Vitamin K, A, C and has iron, folate and manganese, as well as 500mg of Omega-3s.
Taste
This protein powder does taste sweet, but it can be a bit too sweet for some when drinking the chocolate flavor. The vanilla on the other hand is just the opposite, being on the bland side. This makes it great for adding into a smoothie, but not the most delicious to drink alone with water. It is on the gritty side texture wise, but not chalky.
2

. Garden of Life Raw Organic



Tastes really good, especially with almond milk
Low calorie
Has probiotics and easy to digest
No added sugars
New formula changed to add more protein, yet slightly changed taste
Vegan, dairy free and soy free, this option has 22g of protein and 4g of BCAA powder per serving. At only 100 calories, it has 0g of sugar. The protein is from peas, sprouted grains, seeds and legumes. It is easy to digest, and comes in vanilla, chocolate, vanilla chia and unflavored options.
Read more
Protein
Protein comes from 13 difference sprouted protein sources, giving a whopping 22g per serving. This includes peas, quinoa sprout, flax seed, sprouted brown rice, amaranth sprout, garbanzo bean sprout, crackled wall chlorella, chia seeds, lentil sprout, adzuki bean sprout, pumpkin seed, sunflower seed and sesame seed. All the ingredients are organic. With this many healthy ingredients, it makes this option one of the best for its wide variety.
Other Ingredients/Nutritional Value
Not just of a source of protein, this option has a raw probiotic and enzyme blend. It has a large amino acid profile, including essential amino acids like Alanine, Valine and Isoleucine. It also has whole food fat-soluble vitamins. This formula is easily digested, and has no fillers, artificial flavors, sweeteners or preservatives. It helps build and repair muscles, and promotes protein synthesis making it great as a pre- and post-workout drink. It has 110 calories per one scoop serving, making it a low-calorie option. It also has 0g of sugar and 2.5g. It also has less sodium than many other options on this list.
Taste
It's suggested to mix one scoop with 10 oz. of water or almond milk. Mixing it with almond milk definitely fastest much better. Even though there is no added sugars, it isn't too bland and has a pleasant vanilla taste that isn't overly powerful. That means its great to use for smoothies, and it doesn't have an artificially sweet taste. It also mixes really well, blending thoroughly and isn't gritty.
3

. Bob's Red Mill Vanilla



Tastes amazing and blends really well
Has probiotics for healthy digestion
Contains omega-3s and lots of fiber
Slight aftertaste
Higher in calories than other options
A bit grainy because of chia seeds
This protein powder blends extremely well, having a nice texture that is ideal for blending as part of a smoothie. And it tastes great too, being a bit on the sweet side. The protein comes from peas here, and it also contains chia and probiotics. It's gluten-free, vegan and has lots of nutritional value.
Read more
Protein
The protein in Bob's Red Mill option is from yellow peas, the protein isolated using a low-heat, water based method. As a result, it has 20g of pure pea protein per serving.
Other Ingredients/Nutritional Value
Along with its pea protein, this option also includes chicory root fiber, probiotics for digestion, inulin (a starch), psyllium and monk fruit extract for natural sweetness. The downside is that it does have the most calorie count on the list, at 180 per serving, with 3g of fat and 3g of sugar. It also includes 35% of the daily recommended value of fiber, and 240mg of Omega-3s.
Taste
With natural vanilla flavor and monk fruit extract, this powder is arguable the best tasting option on this list. It is sweet without tasting artificial or too sweet. It also blends extremely well. Just keep in mind that it does contain chia seeds for this adds to a little bit for grit when blended.



Great taste, and blends extremely well
Lots of added vitamins, minerals and nutrients including digestive enzymes
Very filling
Slight aftertaste
The protein in this powder is derived from peas, hemp, chia, potato and chlorella with a total of just a bit more than 20g per serving. Along with being a source of protein, it also has vitamins, minerals, fiber, Omega-3s and prebiotics. It as no artificial sweeteners or flavors, yet has a great taste and consistency that isn't chalky.
Read more
Protein
Consumers are really getting all the essential amino acids they need to repair and build muscle with this protein powder. The protein comes from five different plants that includes pea protein isolate, quinoa protein, chia, proton and chlorella. This gives the consumer 23.6g of protein per serving of two scoops.
Other Ingredients/Nutritional Value
Along with consisting of a complete protein blend, it contains 6g of dietary fiber, Omega-3s, and probiotics. It has nine different fruits and vegetables, which provide nutrients and antioxidants, and is packed with 22 vitamins and minerals. It also has a digestive enzyme blend that help absorb the nutrients while being easy on the stomach.
It is higher in calories than other options at 160 per serving, with 5g of total fat and 5g of sugar.
Taste
Compared to the Purely Inspired Organic Protein Powder, this option tastes better and is sweeter. However, this means it can be too sweet for some. It blends and miss extremely well. It is smooth without being chalky, and there is no grit.
Great post-workout option
Packed with 30g of protein per scoop and 6g of BCAAs
Has probiotics for healthy digestion
Tastes artificially sweet
Not only does this option provide the consumer with protein and other nutrition, but it also helps build and repair muscles after a workout. This makes it one of the best for vegan and vegetarian athletes since its protein blend is made from peas, pumpkin seed, organic sunflower seed and alfalfa. It has 30g of protein and 6g of BCAAs per serving.
Read more
Protein
Vega Sport Protein powder is one of the options with the most grams of protein per serving at 30g per scoop. The protein comes with peas, pumpkin seeds, organic sunflower seed, and alfalfa.
Other Ingredients/Nutritional Value
At 150 calories per serving, it has more calories than options like PlantFusion Complete Plant-Based Protein Powder, but 150 is the general amount of calories in most protein powders. With that is also 3g of fat, 5g of carbs and 1g of sugars, which is extremely low. For its sweetness it has natural vanilla flavor and stevia extract.
It contains probiotics, vitamin C and calcium, as well as essential amino acids like Isoleucine, Proline and Alanine,and 6g of BCAAs. This makes it a great option for post-workouts for muscle recovery.
Taste
It's suggested to add one scoop of the protein powder in 12 fl. oz. of ice-cold water or a non-dairy beverage post workout. It also blends really well in smoothies. The consistency isn't too chalky when when in shaker bottle, and it has little grit. Taste wise, this isn't the best since it actually can be a bit too sweet. However, add different ingredients in a smoothie to tone it down. Those looking for just a quick recovery drink post-drink may not like how it tastes artificially sweet because of the stevia.
6

. Purely Inspired Organic



Low sugar, great nutritional value
Chocolate flavor tastes delicious
Blends very well
Good price
Vanilla flavor is very bland
This vegan-friendly protein powder is USDA organic, gluten free and has no artificial sweeteners. The protein comes from peas and brown rice, consumers getting 20g of protein per serving. It has a blend of fruits and vegetables, great for a meal replacement shake or pre- or -post workout smoothie. It's best to add in water or a non-dairy beverage.
Read more
Protein
The protein blend in this option consists of organic pea protein and organic brown rice, providing 20g of protein per two scoop serving. It's a completely vegan option, so those who follow this kind of diet can feel good about this choice. It is ideal for athletes and busy people on the go looking for wholesome protein.
Other Ingredients/Nutritional Value
This option is USDA organic and gluten-free. It contains no artificial colors of sweeteners or colors. The chocolate flavor features organic cocoa powder (and a stevia extract) to give it its sweet taste. There is only 2g of sugar per serving, and 2g of total fat. This option does contain Lactobacillus, although many vegans do not mind consuming this strain of bacteria. Just keep in mind it is produced in a facility that also processing milk and egg products.
Taste
It's recommended that one serving is added to 10 oz of water or a non-dairy beverage like almond or coconut milk. Stir or shake, or even blend to make a smoothie. This vegan protein powder blend really easily, and isn't chalky. The taste is pretty good too, sweet without being too much. However, the chocolate is better tasting than vanilla, which can be described as tasting like "cardboard" for those not used to more pure powders that don't have added sugars.
7

. Genuine Health Fermented



Vegan option with non-diary robotics that makes it easy to digest
Mixes really well with little to no grit
Flavor can be a bit earthy
This protein powder is gluten, soy and diary free. Although it has just 15g of protein per serving, this option is easy to digest and is packed with other nutrition. Since it consists of fermented protein, it increases healthy gut bacteria while promoting digestive health. It blends well and doesn't taste bad, with option for vanilla or chocolate as well as unflavored.
Read more
Protein
Compared to the other vegan powders on this is, this powder from Genuine Health is slightly lacking in the amount of protein per serving, at 15g per scoop. However, add a second scoop to your shake or smoothie and get 30g, which is more than other options like PlantFusion's for two scoops. Protein sources comes form fermented pea protein isolate, fermented brown rice protein concentrate and a fermented organic blend that consists of organic hero seed protein concentrate, organic quinoa sprouts, alfalfa herb top protein, organic spiraling and mink bean sprouts.
Other Ingredients/Nutritional Value
The above organic ingredients are the only main ingredients this powder contains, making it a clean option. It also contains natural vanilla flavor, stevia extract for sweetness, anthem gum and monk fruit extract. The chocolate option contains cocoa powder and dark chocolate for its flavor.
It has 80 calories per serving of 1 scoop, with 1g of total fat. It was iron and calcium and is packed with essential amino acids like Isoleucine, Lysine, Methioinine, Phenylalanie, and Valine. This makes it great as am after workout recovery shake option.
This is a fermented vegan protein, meaning it is easy to digest. It is fermented with non-dairy probiotics. It is non-GMO, gluten and soy free.
Taste
This powder blends really well, best describes as have a minimal amount of chalkiness and very little grit. It blends really really with almond milk, but the flavor isn't for everyone. This powder is available in vanilla, chocolate and unflavored. Chocolate tastes the best out of the three, but it is a mild flavor. It's best to add banana and peanut butter into smoothie for a burst of flavor. The vanilla isn't bad either, mostly because there is little to no grit, but not as great as chocolate. Some think it tastes great with almond milk, while others find it too earthy.



Vegan, non-GMO and free of the top 8 allergens
Great chocolate flavor
Mixes great
Satisfies hunger
Full serving of vegetables
High in sodium (350mg per serving)
Includes cane sugar
This is a great tasting protein powder that doesn't include stevia or other sugars or additives. The idea here is that only what is needed nutrition wise is included, the formula consists of peas, pumpkin seed and flaxseed to deliver 20 g of plant-based protein per serving. This option mixes well, is dairy free is somehow still tasty and sweet.
Read more
Protein
OWYN's protein blend consists of pea protein, pumpkin protein and chia. This combo results in 20g of plant-based protein per two scoop serving.
Other Ingredients/Nutritional Value
Along with OWYN's Protein Blend, other ingredients include cocoa and cane sugar. While this creates its sweet chocolate flavor. On top of being a source of protein,this options also includes additional nutrients via its Superfoods and Green Blend. This includes zucchini, spinach, broccoli and kale. This adds up to a full serving of greens. There is also flaxseed and mineralized seaweed, as well as 1 billion CFU of probiotics. It is free of all the main allergens like tree nuts, soy and gluten, is truly vegan and also kosher.
It has 150 calories, with 4g of fat and 4g of sugar.
Taste
This is a protein powder for chocolate lovers. It is rich and creamy, but mixes and blends really well when making a shake. It isn't gritty, and has no bad aftertaste. Best of all it's easy on the stomach digestive wise, yet filling to curb hunger.



Contains digestive enzymes that makes it easy on the stomach
BCAAs for muscle recovery
Filling and curbs appetite
Lots of plant-based protein per serving
Contains sugar and doesn't take that great
Thick and chalky
Nutrient dense and easy to digest for those with sensitive stomachs, this option has 21g of plant based protein per serving. It is dairy, soy, rice, gluten, and nut free, ideal for those with one or more allergies. This option is great for curbing hunger or post workout smoothies.
Read more
Protein
PlantFusion's Protein Blend consists of pea protein isolate, artichoke protein, organic sprouted amaranth powder and organic sprouted quinoa powder. It has 21g of protein per one scoop serving, providing more of those macronutrient than many of the options on the list. The amino acid infused protein blend also provides 4,500mg of BCAAs, making it great for muscle repair and building to be used in a post-workout drink.
Other Ingredients/Nutritional Value
This protein powder also includes PlantFusion's Proprietary enzyme blend that consists of Bromeliad and Alpha Galactosidase with other enzymes. It has 120 calories per serving, with 2g of fat and 4g of sugar. It doesn't have any of the main allergies like gluten eggs, or tree nuts, and is completely vegan. Along with being nutrient dense, it also is easy to digest because its enzymes support absorption.
Taste
Unfortunately, this vegan powder does score that well when it comes to both taste and consistency. On the bright side, it is sweet. The vanilla is very vanilla-y for lack of a better word, so being bland and inedible isn't the problem here. It is a bit on the too sweet side, almost tasting "fake" or artificial in a way. It's best to mask the the taste by adding fish fruit and veggies.
The other problem is that it doesn't mix well when paired with almond milk. However, to prevent it from being chalky, it does blend well in a smoothie. This just means having to add ingredients and blend instead of shaking quickly when pressed for time.



Truly vegan
No harsh chemicals; clean ingredients
Tastes good; sweet but not too sweet
Texture is powdery still after being mixed
This is a non-GMO, gluten-free, vegan and USDA organic protein powder that doesn't feature any artificial ingredients. This includes protein from hemp seeds, pumpkins seeds and peas. It has no stevia and instead uses coconut sugar, so it is still sweet without being bland and overly chalky.
Read more
Protein
The protein blend in this powder consists of peas, pumpkin seed and hemp seed. Together, these create a complete amino acid profile. All these ingredients are organic. For a serving size of two scoops, there is 18g of protein.
Other Ingredients/Nutritional Value
This powder also includes organic coconut water powder, organic coconut cream, coconut sugar, organic vanilla beam, organic apple juice powder and organic Madagascar cinnamon. It also has sunflower lecithin and pink sea salt.
It has 150 calories per serving, with 4g of sugar and 3g of fiber. It also has calcium, iron and magnesium, and 200mg of Omega-3s.
This option from ALOHA is absolutely vegan, USDA organic, non-GMO, gluten, diary and soy free.
Taste
This powder impressively tastes great. It's sweet, but not too sweet, thanks to its coconut sugar. It's best when used in a smoothie or shake, not mixed with water. Expect the consistency to be thick and lumpy. It still remains a bit powdery when mixed, but it's a worth it for its pleasant flavor.
Criteria Used for Evaluation
Expert Interviews & Opinions
Most Important Criteria
(According to our experts opinion)
Experts Opinion
Editors Opinion
Users Opinion
By Default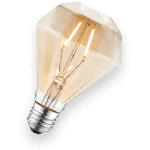 Read The Label
Although consumers can trust our research when it comes to its nutritional value, that doesn't mean they shouldn't read the label. It's extremely important to know what is in the powder. The source of protein should be the first ingredient. Also, learn which ingredients mean what. For example, Lactobacillus strains are sourced from milk and are commonly found in Garden of Life powders that claim to be vegan. However, even from this strain of bacteria comes from fermented dairy, the lactose is removed during fermentation, making it safe for those who are lactose intolerant. This means many vegans turn a blind eye and allow this ingredient.
Give the taste a chance
One of the most common complaints among all kinds of protein powders is how it tastes. It can be hard to find an option that tasted good, blends well and isn't overly thick. Keep in mind that if you have never used protein powders before, it will take time to get used to its consistency and flavor. This is especially true for vegan option since they are typically naturally flavored.
Get creative!
Most people just mix their protein powder with water, but that can get boring pretty quick. Don't be afraid to get creative! Some of the ways you can do this is by making protein powder ice cream made with nut, rice, or soy milk, you can make pudding, add it to baked goods such as muffins, and even mix it with your pancake mix.
Other Factors to Consider


Bottom Line
How To Use Protein Powder
The powder can be added with coconut, almond milk or water along with other fruits and veggies for a smoothie or shake. This means natural sweetness from fresh fruit can help to improve taste. Going for an unflavored option might be best for those who find vegan protein powders too sweet.
Adding protein powder to a vegan diet it a good way to get the essential amino acids and other nutrients to the body. It can serve as a post-workout and recovery snack, a meal replacement or just a delicious treat.
Vegan vs. Vegetarian Powders
Vegans and vegetarians both follow a plant-based diet. The main difference is that while vegetarians don't eat meat, they do consume dairy and eggs. There are exceptions. For example, ova vegetarians avoid most animal products except eggs. However, vegans do not consume all animal and animal-derived products. When it comes to powders, most are vegetarian like whey powder. However, the vegan powder has no ingredients from animal sources.
Frequently Asked Questions
q:

What is vegan protein powder made of?

a:

If it's labeled vegan it has no ingredients that come from animal products, but read the labels carefully to be sure. The protein commonly comes from a blend of peas, hemp, chia rice, potato, and chlorella which is a type of green algae.
q:

Is vegan protein powder Paleo?

a:

Strict Paleo diets call for no grains and legumes, so read the label to make sure it doesn't contain legumes. Paleo diets call for 30% animal protein, but a vegan can substitute this for pea and plant proteins.
q:

Is vegan protein powder easy to digest?

a:

Look for an option that has digestive enzymes and probiotics in it so that it is easier on the stomach and easy to digest.
q:

How do I make began protein powder taste good?

a:

Many vegan options contain raw and organic ingredients and no added sugars so it might not taste super delicious. Use almond milk and fruits and blend to make a smoothie for sweetness and more flavors.
q:

How do I use vegan protein powder?

a:

Vegan protein powder can be used in the exact same way as any other protein powder. Use your imagination! Add it to your smoothies, on top of oatmeal or in your omelet. The only limit is your imagination!
Subscribe to our newsletters