10 Best Water Filters Tested and Fully Reviewed
last updated:
Apr 21, 2020
Staying hydrated is important no matter where you are—so if you often find yourself in the great outdoors then you will most likely need to invest in one of the best
water
filters.
Water is essential to staying
hydrated
and it's necessary to always have some readily available. Whether you are
hiking
,
running
or camping in the great outdoors, it is important you always have access to clean water —after all, you do need it to stay hydrated. Regardless of the
weather
or environment, you find yourself in, you can't assume that all bodies of water you encounter are safe to drink, which is why learning about the best water filters is important.
Check out our list of the best water filters below!
In a Hurry? The test winner after 12 hrs of research

Renovo MUV Survivalist
Why is it better?
Purifies your water, doesn't just filter it
Gets rid of 99.999% of bacteria and viruses
Lightweight
Can be taken anywhere
Compatible with your water bottle
Easy to use
Perfect for international travel, camping, and emergencies
In a
Hurry? Editors choice:

Test Winner: Renovo MUV Survivalist

14
Researched Sources
1350
Reviews Considered
12
Hours Researching
15
Products Evaluated
Effectiveness
Portability
Ease of Use
By Default
Criteria Used for Evaluation


Effectiveness
It is extremely important that all the water filters on this list do exactly what they are meant to do—and do it well. That's because harmful bacterial and waterborne viruses can make you extremely ill.
How well does this product work at making the stream, lake, and river water safe for human consumption? Does it filter or purify the water or both? What percentage of heavy metals is removed? How does the filter process work? Does it remove fluoride, and does it add healthy minerals back into the water?
How well does this option filter or purify the water? Is there a "chemical" taste, or does the water taste "clean"? Does it remove odors? These are the questions we asked when picking the best water filters.


Portability
Those taking the water filter for backpacking trips want an option that can easily be folded or stored without taking up too much room. Runners need an even smaller and lighter option. How lightweight a water filter is in important for those who want it on hand when in the wilderness.
You will also find that some of the selections on our list functions as straws. These are great to have if you find yourself backpacking, camping, or even in other countries. It gives you the option to just go up to the water and drink it straight through the straw. These are typically also compatible with water bottles and gravity bags so if you want to take some with you, then you can still use the straw. The straws typically can also function as water purifiers--which makes them perfect for those of you who will need to find water in a place where it may be contaminated with viruses or bacteria that can make you really ill.


Ease of Use
How easy is the filter to use? It might require pumping the water manually, or might do all the work itself. Consider if the filter is going to be used for just the consumer or for multiple people to determine the kind that best suits the consumer's needs.
There are two different products that clean water: water filters and water purifiers. These are not one and the same, although some water filters also purify. Each is designed to treat the water in different ways, mainly to get rid of different microorganisms and pathogens.
Filters eliminate bacteria like E. coli, as well as protozoan cysts like giardia and cryptosporidium. Water filters also remove or reduce other impurities in the water like mercury, lead cooper and more.
Water purifiers eliminate both bacteria and viruses such as hepatitis A and norovirus. That backpacking outside of the U.S. would want a water purifier over a filter for this reason. Purifiers don't eliminate chemical contaminants, so it's best to find an option that does both.
Expert Interviews & Opinions
Most Important Criteria
(According to our experts opinion)
Experts Opinion
Editors Opinion
Users Opinion
By Default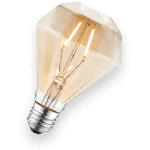 Filter or purifier
The difference is in the type of protection you're looking for. A filter is somewhat limited in that it will filter waterborne bacteria and protozoa, whereas the purifier will filter those classes as well as viruses. It all depends on what you'd like to do and where you're planning to go.
Filter life
Filter life is an important thing to keep track of. You will want to change it on time and make sure you don't use it longer than recommended by the manufacturer--especially those like the survivalist, which are designed to deal with more viruses and bacteria than the filters alone. Make sure to replace it on time if you want to keep it working properly.
Other Factors to Consider


Safety Hazards
Water from a well, river, lake or stream might look clean, but that doesn't make it safe to drink. These sources of water can contain parasites and bacteria that are unseen to the naked eye.
A general rule of thumb is to never drink from the stagnant water. If animals have access to the water, don't drink it without first cleaning it because of the potential of fecal matter contaminating the supply.
Keep in mind that people can only live a day or two without water so if it means dehydrating or the risk of getting sick from the water, drink the water. It's best to drink from flowing water instead of stagnant bodies of water, or from rainwater or snow/ice.
The two most common causes of recreational water illnesses are caused by parasites giardia and cryptosporidium.
Giardia is found in water contaminated with fecal matter from infected animals or humans. It causes an illness after drinking infected water, with symptoms like stomach cramps, vomiting, and diarrhea lasting for up to two weeks.
Cryptosporidium is another parasite that causes a diarrhea disease and could lead to a life-threatening condition. Fever, weight loss, and stomach pain are some of the symptoms, which can also last one to two weeks.
Just remember these aren't the only two waterborne illness. Other contaminants include E.coli, salmonella, and more.


Use
There are many different types of water filters and purifiers. These include bottle, squeeze, straw-style, gravity, pump, and ultraviolet (UV) filters. Each has their pros and cons.
There are also different technologies that filter water. This include activated carbon, ion exchange, and hollow fiber. Activated carbon and ion exchange methods do not protect against viruses but do make tap water suitable for consumption.
Hollow fiber does eliminate protozoa and bacteria, but not viruses and does not reduce chemicals.
Frequently Asked Questions
q:

Q: How long does the filter last?

a:

A: This varies among products. Our list contains some that can only handle 100 gallons of water while others can handle so much more than that. It really just depends on which one you go with and your final decision should be based on what you need. If you only need a filter every so often, then you will probably want to go with the more affordable water bottle versions. However, if you want something that is more hardcore or that will at least last longer then you will need to pay a little more money.

Overall, you will find this varies--but they all typically filter a minimum of about 100 gallons, at least the best ones do.
q:

Q: How do I filter water when hiking?

a:

A: All of the water filters on our list can effectively filter out water in a lot of places--and typically your local lake, stream, or pond is included here. However, if you aren't sure of the water quality of the area you live in, or if you're traveling internationally, you will want to pick one other selection that is also capable of purifying your water. These sometimes come with more than one filter so you can use just one or all of them. Overall, it is important that you read the product instructions on your filter to make sure you know what your filter can handle and make sure that you are using it the right place.

To summarize, most of these can filter water while hiking but we will no go as far as to say that they can handle any body of water on all hikes--that would be a stretch.
q:

Q: Where can I find water when hiking?

a:

A: It's smart to bring water with you when hiking, especially on an unfamiliar trail. Water can be found from natural springs, rivers, lakes or ponds. However, never drink from the water without filtering.

Also, keep in mind that if you are traveling internationally or remotely then you need to make sure the filter you bring is capable of actually purifying as well. The filters on our list are great, but all of them meet different needs.
q:

Q: What is the best way to carry water when hiking, climbing or backpacking?

a:

A: This varies on the consumers, but lightweight, compact options are ideal for solo or short adventures. However, if you are going on longer climbs or hikes then you will want to be able to carry more. You will find some of the options are list are compatible with gravity packs and hydration packs. While most people want to make sure they pack light, it is also important to have enough water. If you know the trail well then you can plan just how much ahead, however, if you don't then you will want to make sure you bring a little extra just in case.
q:

Q: Where do I get replacement filters?

a:

A: The company that makes the water filler or purifier sells the replacement filters. They might also be found elsewhere like (online) retailers that also sell that company's products. Make sure to know about how long your filters are designed to last so you can make sure to order them on time--especially if you know you will need them sometime soon. It's important to always use an up to date filter so you know it is working effectively--it is important to remember that their effect does diminish and when it is time to change them it is important that you do so if you want to continue using it.
Subscribe to our newsletters