10 Best Weightlifting Belts Reviewed & Rated for Quality
last updated:
Jul 15, 2019
Weightlifting belts are designed to assist in stabilizing the spine while increasing intra-abdominal pressure, which decreases injury risks. They come in many different designs and fits and that is why we took some of the pressure off your search by compiling our 10 Best Weightlifting Belts lineup.
Whether you are experienced or just getting into weightlifting, finding a good belt can be a bit of a struggle with so many on the market. And that is why we are here, to assist you in
getting the best gear
.
Scroll through and check out what our lineup offers as well as getting more informed with our FAQs and criteria sections. These are compiled from hours of research and are there to assist you in getting fit faster. We want you at your best and that is why we offer the best.
In a Hurry? The best powerlifting belt after 15 hrs of research
Dark Iron Fitness
Why is it better?
Can support more than 600 pounds of weight
Lifetime warranty
Made of genuine buffalo hide leather that makes it soft and flexible thus maximizing comfort and the ease of use
In a
Hurry? Editors choice:
Test Winner: Dark Iron Fitness

4
Researched Sources
1600
Reviews Considered
15
Hours Researching
21
Products Evaluated
Materials
Comfort
Safety Hazards
Fit
Support
By Default
Our Favorite Top Weight Lifting Belts
Criteria Used for Evaluation

Materials
Weightlifting belts are made of different materials which typically include leather, velcro, and/or suede. Therefore, the choice that you make for the best type of belt for you will depend on your personal preferences. Most weightlifters prefer belts made of leather. This is because leather belts are stiffer, more durable, and well constructed for years of heavy-duty, sweat covered use.
Some athletes prefer belts made of suede because they are soft, fit extremely well without shifting from side to side very much, and are much more comfortable than most leather belts that are currently available on the market.
Other lifters prefer belts made with both leather and suede material. A belt with a combination of leather and suede will enable you to benefit from the rugged quality of the leather and the non-slip qualities of the suede element of the belt.
With the belt made of a combination of leather and suede material, you would be able to enjoy the best of both worlds by having a single belt in your possession. Therefore, before you make a purchase for a weightlifting belt, you have to look at the material used in designing the belt so that you do not end up with a less valuable belt in your possession.
The belts made of nylon can also be a good choice for the price for if you're just getting started and looking for an inexpensive option to try out before you spend a lot of money on the belt of your dreams.

Comfort
You will never know the belt that is best for you until you put it on and lift some weights while you're wearing it. Alternatively, you could wear the belt and pretend as though you are lifting weights so that you can judge if the belt is comfortable and fits properly.
To find the perfect fit first measure the circumference of your waist. Then find various weight belts in your size and put it on so that it goes around your belly button and not your hips. The measuring tape should be level around your waistline when you are taking the measurement.
When shopping for the belt don't be ashamed of your waist size. Just state your waist size exactly how it is or you might risk getting a belt that doesn't fit properly. You can also try out different belts with varying width sizes.
Weightlifting belts exist in a variety of width sizes ranging from 2.5 inches to 4 inches. However, most people prefer 4-inch wide belts because of how well that size seems to fit most people's bodies well. Some people do prefer belts with a 6" or even 8" width, so try a few on and figure out what's best for you.

Safety Hazards
Weightlifting can be a dangerous activity, and this is one of the reasons to wear a belt in the first place, in order to prevent injury. A good belt, properly fitted and worn, will help your body stay in optimal position and maintain good form while doing squats, deadlifts, and other moves, so that you don't hurt yourself.
However, having the right gear is only part of the equation; the other part is you, your form, and how safely you lift. Even the best belt won't prevent injury if you're just flat out doing things wrong.
All of the belts on our list have been reviewed as being very safe, without adding possible risk factors to your workout, but check out the reviews to learn more about the individual safety features of each belt.

Fit
Everybody's body is different, so all these belts may fit slightly differently on different people. One of the biggest differences in preference between weightlifters when it comes to their belts is the width, which makes a huge difference when it comes to how your belt fits.
Weightlifting belts typically come in 4", 6", and sometimes 8" widths. A thicker belt will provide you with the stiffness you want to help keep your back straight during heavy lifts. Thicker belts are also typically more durable due to their stiffness.
It is important to note that a belt with a wider width would provide you with a sturdier support. However, a wider belt is usually less comfortable for most people. Nevertheless, for individuals who plan on lifting extremely high weights, a wider belt may be the best choice for you.
For the best fit for your body, we recommend trying on a few different belts in different widths and seeing what works best for you. As far as thickness of the material the belt is made from, we recommend belts no thicker than 13mm, as this seems to be a sweet spot that allows the belt to be durable and supportive, while still being comfortable and relatively unobtrusive.

Support
For weightlifting belts, support is the name of the game. These products are all specially designed and built to help support your back in staying straight while you lift weights.
How much support each individual belt gives you depends on the width of the belt, its construction, materials used, and how it's worn. We rated each belt by how supportive it is based on all these criteria, so check out the product reviews for more information.
Expert Interviews & Opinions
Most Important Criteria
(According to our experts opinion)
Experts Opinion
Editors Opinion
Users Opinion
By Default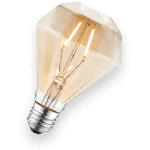 It's best to purchase a belt with a width of at least four inches
The wider the belt the better support you would be able to have during the process of lifting heavy objects. However, weightlifting belts should not be worn at all times but only when it is necessary.
Measure yourself carefully before buying
These belts are meant to be worn about 4 inches above your waistline where your pants normally lie. To get a good measurement use a flexible tape measure or even a string and then measure the string. Don't use a construction type tape measure. Measure about 4 inches above where your pants normally lie and base your size off of that.
Other Factors to Consider

Brand
While it is not one of the most important things the count when looking for a weight lifting belt it is something worth looking at during your selection process. The brand you choose to buy from can help you determine if it is worth the investment you are considering making.
You also can look at the brand name associated with the belt and get an idea of what you can expect from the belt you are buying. Known and reputable brands are made to last and have years of reputation, experience, and craftsmanship to go behind them. We made sure to include products from a wide range of brands to give you the best variety and selection possible.

Motion Control
When you are lifting weights, it is all about balance and controlling your movements and motions. You want to be able to move enough to do your lifting and get through your reps, but at the same time, you want to keep your back from twisting and shifting under the weight. A good quality lifting belt will help protect you from injury while still allowing you to perform your workout.
Here at RunnerClick we made sure to consider the rigidity of the belt and how it affects the flexibility of the belt and your ability to move and keep yourself safe. These weight lifting belts are made to last and will help improve your balance, stability, and motion control.

Stability
One important factor to consider is the benefit of stability that your belt can offer you. These weight lifting belts are made to keep you safe by providing support and stability where you need it the most. Weight lifting belts are made to keep you stable while lifting your weights and to keep your back in alignment and supported in order to avoid injury.
Stability is essential and even when you are wearing a weight lifting belt, you need to work with a partner and spotter to keep you safe and stable from start and finish. The belts we selected to include on our list were chosen because they are made to do their job well and will perform up to par again and again and again.

Protection
The ultimate goal of a weight lifting belt is to provide you with an additional layer of defense and protection. These belts are designed to support your back and guard against injury and to protect you while you do your reps.
Whether you are lifting weights for a competition, training, or as part of your normal routine, these belts will help you maintain proper posture and form through every part of your weight lifting. Whether you are new to the world of weight lifting or are a seasoned pro, you need to make sure you have a weight lifting belt that provides the level of protection that you want and need!

Adjustability
The final factor you need to consider as you search for the right weight lifting belt for your workout needs is how adjustable it is. You have to get a good fit and the belt has to be supportive and comfortable. Therefore, you are going to need a belt that is adjustable and can be fitted to your unique size and body type.
Here at RunnerClick we know how important it is to find the best gear available and that is why all of the belts we feature here are designed to be adjustable and easy to fit according to your body type and your needs. Adjustable belts can make a world of difference and will also keep you safe as you can adjust your fit as needed throughout your workout or lifting routine.
Frequently Asked Questions
Subscribe to our newsletters