Our Favorite Weightlifting Belts Reviewed & Rated for Quality
last updated
Mar 17, 2019
These days more and more runners are also
lifting weights
in order increase their overall fitness levels. Whether you're new to weight training or an experienced practitioner, using a weightlifting belt can be very beneficial to your training. By increasing intra-abdominal pressure and help you to stabilize your spine during lifts, a good belt will help you train more efficiently while decreasing your risk of injury.
When looking at weightlifting belts, the approach is more or less the same as picking out any other piece of gear. First of all, you need to have an idea about what your personal needs are in a belt. Secondly, it's important to try out different types of belts before making a purchase so you can find one that is comfortable and fits your body well.
We made sure to include the very best products on
our guide
for you!
In a Hurry? The test winner after 15 hrs of research

Dark Iron Fitness
Why is it better?
Can support more than 600 pounds of weight
Lifetime warranty
Made of genuine buffalo hide leather that makes it soft and flexible thus maximizing comfort and the ease of use
In a
Hurry? Editors choice:

Test Winner: Dark Iron Fitness

4
Researched Sources
1600
Reviews Considered
15
Hours Researching
21
Products Evaluated
Materials
Comfort
Safety Hazards
Fit
Support
By Default
In Depth Review Top 10
Dark Iron Fitness
Fire Team Fit
Harbinger Padded
ProFitness Genuine
Ader
Element 26 Self-Locking
RitFit Weight Lifting
RimSports
Iron Bull
Steel Sweat
Table of contents
Criteria Used for Evaluation
Other Factors to Consider
Frequently Asked Questions
Sources
Our Favorite Weight Lifting Belts



Can support more than 600 pounds of weight
Lifetime warranty
Made of genuine buffalo hide leather that makes it soft and flexible thus maximizing comfort and the ease of use
It is costly
It can be a little too rigid for some
For the first product on today's list, we have the Dark Iron Fitness belt. With this belt you will be able to lift objects that weigh up to 500 to 600 pounds without experiencing much strain on your body. This belt is known for being extremely durable and won't easily break under high pressure. It's also very comfortable, making it a popular choice for beginners and pros alike.
Read more
Durability
The belt is made of durable leather that won't break or wear out like poor quality belts that are made with cheap materials such as fake leather or plastic. As always, you get what you pay for, and with this weightlifting belt, you are getting one of the highest quality belts available.
Comfort
The Dark Iron Fitness belt is designed with genuine buffalo hide leather. The material makes the belt soft and flexible thus making it less likely for users to experience pain while lifting weights. In addition, the belt is comfortable while supporting the back throughout your lifting session.
Value
One detail that makes this belt worth buying is that it has a lifetime warranty. You will be sent a replacement as soon as possible if you have issues with your belt. So while it may be a bit of an upfront investment it will more than pay for itself with better workouts, better results, and better durability than most other belts on the market today.



Can be used for a variety of exercises
Lightweight and comfortable
Provides maximum support
It boosts individuals' confidence during exercise with its safety guarantee feature.
The belt is rather costly
It can be a bit intimidating to get fitted correctly at first
It is bulky and rigid which may be uncomfortable to some
The Fire Team Fit belt is a great option for helping you stay in good form during your lifts. You will be able to maximize your level of performance with this belt and at the same time minimize your risk of being injured. With great support, durable and comfortable materials, and a great overall design, this is a belt that is sure to impress and also delivers on its promise of keeping you comfortable and safe during your workouts.
Read more
Safety
This belt enables consumers to feel and look their best every time they exercise. You will feel much confident with this belt on during your exercising activities as it helps you stay safe by keeping your form during your lifts.
Lightweight and Comfortable
This belt not only serves the purpose of supporting your back but it also makes it easier for you to move around freely when carrying out countless other exercises. You will be able to move through your workout with a high level of comfort with this belt without having to worry as much about injuring yourself while doing so.
Cost and Value
You won't go wrong choosing this belt and its price is nice to. It offers great support to the lower part of your back when lifting. The belt has a strap made of Velcro material that enables consumers to adjust the tightness of the belt to the best level for them.



Padded to increase comfort during use
Made with a sturdy steel buckle that perfectly secures the belt in place
Comes in a variety of sizes to choose from
No refund or replacement policy
The Harbinger Padded belt is made with a 6-inch padded leather material that makes it comfortable to use. The belt has a contoured design that enhances the level of comfort enjoyed by consumers when using the belt.
Read more
Interior Foam Cushioning
The belt has foam cushioning on the inside and it is lined with suede material to add to the level of comfort experienced by the consumer when using the belt. The belt is also stitched twice to increase its durability.
Stable
The belt is designed with a 6-inch width to increase the efficiency of the belt in stabilizing your back and core when you are lifting heavy. The genuine leather material used in the belt helps the consumer retain proper form when exercising by providing enhanced support.
Value
The roller buckle of the belt is made of strong steel to enable you to secure the belt perfectly on your body. You can find this belt for a good price and since it's super durable it will give you a lot of use and value over the years.



Comfortable
Doesn't pinch while using
60-day money back guarantee
Well structured to help prevent back injuries
Made of a durable leather material
Studs supporting the belt are not well fitted and they may fall off after just a few days of use
The ProFitness Genuine belt enhances individuals' core strength. Whether it is at the front or the back, your core body muscles play a significant role in determining your fitness and health. With this weightlifting belt you will be able to prevent back injuries whenever you use it while exercising.
Read more
Improves Safety
When fitted properly, this belt will adequately support your lower back while lifting heavy weights and thus prevent you from sustaining back injuries. This belt is an exceptional tool when used for gym fitness and in cross fit exercises. Many people can find a use for this belt thanks to its unique design features and construction which addresses a range of support and stability concerns.
Comfortable Leather Construction
This belt is made of genuine leather, and comes with a heavy-duty belt latch which is easily adjustable and stays put even when you perform your usual squats when exercising. The comfort of the belt comes with its stability on the body and the ease with which the belt can be adjusted during use. It fits perfectly on the body and its edges do not pinch when in use. The overall design is made to hold up to the wear and tear of frequent use and can take the abuse that bodybuilders and gym addicts throw its way.
Value
With this particular belt, you are guaranteed the highest degree of consumer satisfaction. The belt is made of quality genuine leather and consumers are allowed to return the belt within 60 days after making a purchase for a full refund of their money. This belt helps you retain balance and stability throughout your exercising process to enable you to gain strength and at the same time, avoid injuries. As far as quality investments are concerned, this is the best weightlifting belt to buy for your personal use or for a friend or family member.



Excellent quality materials and construction
Good value
Comfortable
Durable
Some users had difficulty getting the right size
This is a great mid-range option for those who are new to lifting and don't want to invest $100+ dollars in a professional style belt but who still want good support, injury prevention, and comfort. It gets high marks for its comfort and quality, the only downside we found was people having difficulty getting the right size, likely due to a misunderstanding of how to measure their waists correctly and how a weightlifting belt is supposed to be worn.
Read more
Materials
It's made from premium quality leather. The buckle is rolled steel.
Comfort
Users found this to be easy to wear, especially once it's broken in.
Safety Hazards
The 4-inch width is great for helping to prevent injury but if you regularly lift extremely heavy weights we recommend choosing a six-inch product. Also, as we've mentioned several other places in this buying guide, a belt isn't a guarantee against injury and the best way to stay safe while lifting is having proper form, so be sure to learn from an experienced friend or even consider hiring a personal trainer for a session or two to make sure you're lifting correctly.
Fit
The biggest drawback we found with this product was complaints from people who had difficulty finding the right size. Before ordering be sure to actually measure yourself carefully. Then read the sizing chart. We've included information on how to measure yourself for a weightlifting belt in the criteria section, so please check that out as it's different than measuring yourself for a pair of pants.
Support
At 10mm thick it offers good support for those who like to lift light to medium weights but if you're a serious powerlifter there are better options.
6

. Element 26 Self-Locking



Safe locking safety measure
Lifetime warranty
Built to last with extraordinary quality materials
Light and easy to carry around
In making any purchase, we usually strive to buy a product that will meet our individual needs. However, with the Element 26 Self-Locking belt, you can never go wrong no matter what your preferences are. This belt is designed to be used in any kind of gym situation with its tough material design and self-locking mechanism. It is a great example of a product that does what it is supposed to do. It might not look the flashiest or have the most features but it does what it says it will do.
Read more
Lifetime Warranty
One way you could judge the quality of a product is buying looking at the duration of the warranty or if a product has a warranty period. Nonetheless, this product has a lifetime warranty, which is a clear indication of the superior quality of the belt to several other belts that are on the market today.
Self-Locking Mechanism
The self-locking mechanism of the belt does not easily wear down and subject you to risk of being injured while exercising. Furthermore, the lock is easy to open and close when necessary.
Value
If you want a product that has been tested and approved for its exceptional quality then this is the weightlifting belt to buy. This product has a lifetime warranty that guarantees its outstanding quality. You are guaranteed to get value for your money by buying this product.



Lifetime warranty
Soft edges make it comfortable
It is adjustable and firm enough to provide good support
Some customers prefer leather over nylon
The RitFit weightlifting belt is structurally designed to provide the consumer with steadiness and increased comfort during use. The belt is specifically designed to mainly offer support during workouts and exercise to prevent back pain and injuries.
Read more
Design
This belt is 6 inches wide to provide athletes with maximum support when exercising. The edges of the belt are bound with a soft material that increases the level of comfort during use. The soft edge also prevents the edge of the belt from pinching the consumer during use which can be a common occurrence with weightlifting belts. The belt can be easily adjusted for maximum comfort.
Use
With this belt in your possession as an athlete, you will be able to engage in all manner of strength training activities. Strength training comes with numerous benefits such as improving your general health, fitness, and conditioning. Strength training exercises would also help you lose weight. The RitFit weightlifting belt would help increase your level of confidence when exercising and it would help keep you safe throughout your training.
Value
This belt can be used in all kinds of strength training activities. The belt comes in a variety of sizes ranging from the small-sized belts to the extra large sizes. This belt has a lifetime warranty that assures the consumer of the belt's durability and a reasonable investment if you plan to buy one. The manufacturer is known for providing exceptional customer service.



Affordable
Made of soft comfortable cotton material
Very durable
The chain that comes with the belt appears to be made of a cheap quality material
The RimSports belt can be used for a number of weightlifting exercises such as pull-ups, squats, deadlifts, cleans, and more. This is because it is not only durable but made of a flexible material that still provides maximum support during a workout.
Read more
High-quality Materials
This belt is made of cotton material that makes it light in weight, sturdy and flexible to enable you to use it in all manner of situations. This belt provides consumers with increased comfort, a good grip, and good temperature control when training.
Durability
The belt is reinforced with a strong chain that will support the weight of heavier objects without breaking. The belt is reinforced with double stitches that enhance its durability and the ability of the belt to support heavier objects when lifting.
Value
This belt is made of a long-lasting material and it is very comfortable to use. Along with it's fair price make it a good value for your money.



Very soft and comfortable
Flexible
Comes in 5 cool colors
Colors don't bleed onto clothes
Not for those who lift extremely heavy weights
This 4" wide option is made of premium leather and also comes in your choice of 5 cool colors. Users liked the relatively thin but high-quality and supportive leather and found that it didn't require much of a break-in period and worked great right out of the box. A couple of older reviews mentioned receiving a belt with some damage to it, but this seems to have been worked out by the company and is no longer an issue.
Read more
Materials
It's made from high-quality leather suede that is 10mm thick. This makes it soft, comfortable, and flexible while still giving the user the support they need. The double prong buckle mechanism is rolled steel.
Comfort
It gets high praise from users in this regard owing to the soft suede material it's made from.
Safety Hazards
Weightlifters who regularly lift very heavy weights may prefer a six-inch belt over this four-inch option, but for runners who are just looking to enhance their overall fitness and don't go super heavy this is a good option that will help to prevent injury. Please keep in mind however that a weightlifting belt isn't a substitute for proper form so be sure to learn proper technique before starting a lifting program.
Fit
It runs true to size but be sure to measure your waist where your belt normally sits, and don't just go by your pant size.
Support
It's ideal for runners who lift light to medium weights but a six-inch belt is better if you want to lift heavy.



Very supportive
Wide
Comfortable
Soft interior
Affordable
Not the highest quality materials
Some felt velcro strap could be better
This option is 6" wide so it has a lot of support for when you're lifting heavy or just want extra protection against injury. It's very affordable and good for people who are just getting into weightlifting who don't want to spend a fortune but still want a quality belt. It gets high marks from reviewers for its stiffness and support but it does run a bit small so keep this in mind when ordering and consider ordering a size up.
Read more
Materials
The outer part of the belt is made with nylon, while the inner is constructed from closed-cell foam that is covered by finely knitted tricot that is soft and comfortable. The strap is velcro and a couple of users noted that it isn't as thick and doesn't hold as tightly as they'd like, so it might not be ideal for people who are lifting super heavy weights on a consistent basis.
Comfort
The foam, tricot covered interior is soft and feels nice, even against bare skin.
Safety Hazards
The six inch width and stiffness really does a good job of helping to prevent injuries. Proper form is still very important so we recommend learning from an experienced lifter/coach if you are new to weightlifing.
Fit
This one does run small so be sure to measure yourself precisely and read the sizing chart carefully and consider ordering a size larger than normal.
Support
The stiffness and width of the belt does a good job of holding your body in the correct lifting position. It's no substitute for correct form however, so be sure to learn that first before going heavy when you lift.
Criteria Used for Evaluation


Materials
Weightlifting belts are made of different materials which typically include leather, velcro, and/or suede. Therefore, the choice that you make for the best type of belt for you will depend on your personal preferences. Most weightlifters prefer belts made of leather. This is because leather belts are stiffer, more durable, and well constructed for years of heavy-duty, sweat covered use.
Some athletes prefer belts made of suede because they are soft, fit extremely well without shifting from side to side very much, and are much more comfortable than most leather belts that are currently available on the market.
Other lifters prefer belts made with both leather and suede material. A belt with a combination of leather and suede will enable you to benefit from the rugged quality of the leather and the non-slip qualities of the suede element of the belt. With the belt made of a combination of leather and suede material, you would be able to enjoy the best of both worlds by having a single belt in your possession. Therefore, before you make a purchase for a weightlifting belt, you have to look at the material used in designing the belt so that you do not end up with a less valuable belt in your possession. The belts made of nylon can also be a good choice for the price for if you're just getting started and looking for an inexpensive option to try out before you spend a lot of money on the belt of your dreams.


Comfort
You will never know the belt that is best for you until you put it on and lift some weights while you're wearing it. Alternatively, you could wear the belt and pretend as though you are lifting weights so that you can judge if the belt is comfortable and fits properly.
To find the perfect fit first measure the circumference of your waist. Then find various weight belts in your size and put it on so that it goes around your belly button and not your hips. The measuring tape should be level around your waistline when you are taking the measurement. When shopping for the belt don't be ashamed of your waist size. Just state your waist size exactly how it is or you might risk getting a belt that doesn't fit properly.
You can also try out different belts with varying width sizes. Weightlifting belts exist in a variety of width sizes ranging from 2.5 inches to 4 inches. However, most people prefer 4-inch wide belts because of how well that size seems to fit most people's bodies well. Some people do prefer belts with a 6" or even 8" width, so try a few on and figure out what's best for you.


Safety Hazards
Weightlifting can be a dangerous activity, and this is one of the reasons to wear a belt in the first place, in order to prevent injury. A good belt, properly fitted and worn, will help your body stay in optimal position and maintain good form while doing squats, deadlifts, and other moves, so that you don't hurt yourself. As always however, having the right gear is only part of the equation. They other part of things is you; your form and how safely you lift, and even the best belt won't prevent injury if you're just flat out doing things wrong.
All of the belts on our list have been reviewed as being very safe, without adding possible risk factors to your workout, but check out the reviews to learn more about the individual safety features of each belt.


Fit
Everybody's body is different, so all these belts may fit slightly differently on different people. One of the biggest differences in preference between weightlifters when it comes to their belts is the width, which makes a huge difference when it comes to how your belt fits.
Weightlifting belts typically come in 4", 6", and sometimes 8" widths. A thicker belt will provide you with the stiffness you want to help keep your back straight during heavy lifts. Thicker belts are also typically more durable due to their stiffness. It is important to note that a belt with a wider width would provide you with a sturdier support. However, a wider belt is usually less comfortable for most people. Nevertheless, for individuals who plan on lifting extremely high weights, a wider belt may be the best choice for you.
For the best fit for your body, we recommend trying on a few different belts in different widths and seeing what works best for you. As far as thickness of the material the belt is made from, we recommend belts no thicker than 13mm, as this seems to be a sweet spot that allows the belt to be durable and supportive, while still being comfortable and relatively unobtrusive.


Support
For weightlifting belts, support is the name of the game. These products are all specially designed and built to help support your back in staying straight while you lift weights. How much support each individual belt gives you depends on the width of the belt, it's construction, materials used, and how it's worn. We rated each belt by how supportive it is based on all these criteria, so check out the product reviews for more information.
Expert Interviews & Opinions
Most Important Criteria
(According to our experts opinion)
Experts Opinion
Editors Opinion
Users Opinion
By Default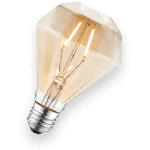 It's best to purchase a belt with a width of at least four inches
The wider the belt the better support you would be able to have during the process of lifting heavy objects. However, weightlifting belts should not be worn at all times but only when it is necessary.
Measure yourself carefully before buying
These belts are meant to be worn about 4 inches above your waistline where your pants normally lie. To get a good measurement use a flexible tape measure or even a string and then measure the string. Don't use a construction type tape measure. Measure about 4 inches above where your pants normally lie and base your size off of that.
Other Factors to Consider


Brand
While it is not one of the most important things the count when looking for a weight lifting belt it is something worth looking at during your selection process. The brand you choose to buy from can help you determine if it is worth the investment you are considering making. You also can look at the brand name associated with the belt and get an idea of what you can expect from the belt you are buying. Known and reputable brands are made to last and have years of reputation, experience, and craftsmanship to go behind them. We made sure to include products from a wide range of brands to give you the best variety and selection possible.


Motion Control
When you are lifting weights, it is all about balance and controlling your movements and motions. You want to be able to move enough to do your lifting and get through your reps, but at the same time you want to keep your back from twisting and shifting under the weight. A good quality lifting belt will help protect you from injury while still allowing you to perform your workout. Here at RunnerClick we made sure to consider the rigidity of the belt and how it affects the flexibility of the belt and your ability to move and keep yourself safe. These weight lifting belts are made to last and will help improve your balance, stability, and motion control.


Stability
One important factor to consider is the benefit of stability that your belt can offer you. These weight lifting belts are made to keep you safe by providing support and stability where you need it the most. Weight lifting belts are made to keep you stable while lifting your weights and to keep your back in alignment and supported in order to avoid injury. Stability is essential and even when you are wearing a weight lifting belt, you need to work with a partner and spotter to keep you safe and stable from start and finish. The belts we selected to include on our list were chosen because they are made to do their job well and will perform up to par again and again and again.


Protection
The ultimate goal of a weight lifting belt is to provide you with an additional layer of defense and protection. These belts are designed to support your back and guard against injury and to protect you while you do your reps. Whether you are lifting weights for a competition, training, or as part of your normal routine, these belts will help you maintain proper posture and form through every part of your weight lifting. Whether you are new to the world of weight lifting or are a seasoned pro, you need to make sure you have a weight lifting belt that provides the level of protection that you want and need!


Adjustability
The final factor you need to consider as you search for the right weight lifting belt for your workout needs is how adjustable it is. You have to get a good fit and the belt has to be supportive and comfortable. So, you are going to need a belt that is adjustable and can be fit to your unique size and body type. Here at RunnerClick we know how important it is to find the best gear available and that is why all of the belts we feature here are designed to be adjustable and easy to fit according to your body type and your fit needs. Adjustable belts can make a world of difference and will also keep you safe as you can adjust your fit as needed throughout your workout or lifting routine.
Frequently Asked Questions
q:

What is the purpose of a weightlifting belt?

a:

One of the primary reasons why it is recommended that individuals wear a weightlifting belt is for safety purposes. The belt provides additional stability around your back area thus providing you from experiencing a strain on the back during the exercising activity, which may result in an injury. The belt also increases the amount of pressure that would accumulate in the mid-section area of the body thus stabilizing the spine. In addition, the belt boosts an individual's performance by redistributing the pressure that accumulates around the trunk thus making your core stronger to enable you to lift heavier objects without straining much. With a belt, you will be able to lift more weight than you usually did when you did not have the belt.
q:

Who are weightlifting belts best suited for?

a:

This is a very difficult question to respond to. However, I will do my best to give this question a proper response that would be beneficial to everyone with such a question in mind. As far as I am aware, weightlifting belts are suitable for individuals who wish to gain strength including athletes. If you compete in any sporting activity that requires strength then you would need a weightlifting belt. For people who compete in a strength sport, you could use the belt during the competition day if the belt would enable you to carry more weight. In my view, you could avoid using the belt during training sessions unless you plan on lifting heavier objects. It would not be a good thing for you to become solely dependent on the weightlifting belt to an extent that you would not be able to lift any weights without the belt on. In as much as you would use the weightlifting belt, it should be used less frequently and when it is necessary. You can still be exceptionally strong even without the best. However, for safety purposes when you are lifting extremely heavy objects you would need the belt. Therefore, I could say that weightlifting belts are designed for everyone and anyone who intends to squat or deadlift when carrying a heavy object at the gym or in any fitness center.
q:

What is the correct way to use a weightlifting belt?

a:

If you intend to use the weightlifting belt in the correct manner then you need to follow the following five steps as outlined below:

-First, you should take a deep breath as this enables you to create a firm 'belly' before you engage your body in lifting the weight.
-Second, you should make sure that your belly is pressed hard against the belt.
-In the third step, you'll want to tense your abdomen as if something is about to hit you hard in the stomach.
-Tense your stomach and hold your breath throughout your set.
-Before you start a new set, you need to exhale and reset.
q:

What can be considered a good weightlifting belt?

a:

A good weightlifting belt is one that would be suitable for the purpose for which you intend it for. Luckily, with the information provided in this review, it would be much easy for you to arrive at a quality and suitable weightlifting belt. Nevertheless, you need to ensure that the weightlifting belt that you select would be allowed in the competitions to plan to be part of. In terms of quality, a good weightlifting belt is one that would last for a prolonged duration. You may be required to pay a lot of money for a quality belt though you would be able to use it for years, which makes such an investment quite good.
q:

Are expensive belts really better than cheaper ones?

a:

There is no simple answer to this question but there is one thing you must remember right off the bat- you get what you pay for. Your belt is what will protect you from injury so do you really want to skimp on quality and get something cheaper that may not hold up and perform as well? Probably not. That being said, the biggest factor to consider when trying to figure out how much to spend on a weight lifting belt is this- how much are you going to be lifting? If you are doing less than 200 pounds or you are looking for a good belt as a beginner chances are you do not have to get the most expensive belt you find. But if you do professional lifting or are already to the point you are lifting 200+ pounds consistently then you are going to want the best support you can get and will want something of the highest quality.
Subscribe to our newsletters