Our Favorite Weightlifting Straps Tested And Fully Reviewed
last updated
Feb 25, 2019
If you
love
hitting the weights, then you'll love the list of best weightlifting straps we've carefully put together for you.
Whether you workout at your local
gym
, CrossFit box, or in your garage then you will want to invest in one of these. If you want to hit new PR's sometimes you need a little "help" and when you start reaching your breaking point, the best weightlifting straps can help you "make it or break it."
The best weightlifting straps are helpful for deadlifts, chin-ups, and rows, but you can use them for anything that requires additional grip
strength
. They'll help you engage your back
muscles
and give your grip some much needed relied, so check out our list!
In a Hurry? The test winner after 17 hrs of research

IronMind
Why is it better?
Recommended by professionals and Strong-Man comp recommended
Extra long
Durable
In a
Hurry? Editors choice:

Test Winner: IronMind

4
Researched Sources
1510
Reviews Considered
17
Hours Researching
15
Products Evaluated
Style
Materials
Use
By Default
Our Favorite Weightlifting Straps



Recommended by professionals and Strong-Man comp recommended
Extra long
Durable
Some users don't like extra long straps
Top choice for Strong Man competitors, IronMind straps keep it traditional with a lasso design that doesn't have a fixed loop. This design offers a more customizable fit. They are a light nylon material, that is surprisingly flexible. Although they are a bit rougher feeling than cotton brands, nylon is a sturdier and more durable material for doing competition pulls and lifts.
Read more
Design
Double stitched to add durability, IronMind straps give a sense of security and longevity built into their design. They do not feel heavy on the wrist and can handle a lot of weight without feeling like they are going to give or rip; these are designed for competition.
Material
IronMind Straps are made with a double stitched nylon. You can feel the durability on the pulls. The nylon isn't as soft as cotton and some novices or others with sensitive skin may experience some irritation, but when it comes to career lifting, comfort is sometimes put aside for performance. The nylon material is very durable and flexible and is made to last through tons of weight and competition. That is why it has landed itself in or #1 Spot. They are a favorite among Strong Man competitors for a reason.
Grip
Since they are extra long they enhance your grip and ensure that you can push yourself further, making any lift, pull, spot or push easier on you. This ensures you can beat the competition like they did.
Uses
These are great for almost all lifts, from snatches to deadlifts they will definitely help you push yourself further.



Durable
Comes with wrist wraps
Lots of colors to choose from
One size fits all
1-year replacement guarantee
Not as long as other weightlifting straps
Not as breathable
The Nordic Lifting weightlifting straps are some of the best around--and who would expect any less from this brand!
Read more
Design
These feature an easy to use wrap-around design. The thumb loop is easy to slip on-- so you get wrist wraps and a weightlifting strap all in one.
Material
These are made of really durable heavy cotton, and they are built to last--so they will last you for many lifts to come.
Grip
The Nordic Lifting wrist wraps will take pressure off your grip, so you can add those last few pounds--or ounces--to your bar. It will help stabilize your grip and ensure that you can follow through.
Uses
This combo comes with wrist wraps and the lifting straps. You can use them together or separately--so you get a lot of versatility with this brand. They will help you with your grip strength--so you will definitely notice improvements in your deadlift, row, and other grip reliant lifts.



Dependable and durable
Great fit
Ergonomically designed
Affordable
Too much padding for some
Can be uncomfortable for heavier weights
This option features extra wrist protection because of its dual wrist wrap design to prevent slips. It's a strap option known for its extra thick neoprene padding and is great for bodybuilding and powerlifting.
Read more
Design
These lifting straps have a dual design that makes it both a wrist protector and a weight lifting strap. Ergonomically designed, the wrist part has extra thick 6.5mm neoprene foam padding.
Material
Made from top grade material, it is constructed to be strong without the consumer feeling any burning. The neoprene foam pad size is 7.1'' x 3.2' inches, so it is large enough for those looking for more cushion and comfort.
Grip
These straps are marketed as being "anti-slip," and this does ring true. There is more than enough wrist support and is long enough to really wrap around the barbell to help maximize lifting power.
Uses
These straps are intended to be used for bodybuilding, powerlifting, Olympic lifting, CrossFit, calisthenics, strength training, towing, deadlifts, pull ups, chin ups and more.



Cheap price
Comfortable and long
Various colors
A bit flimsy
Stretch more than Harbinger
Wears over time with heavy lifting
Consumers will get extra comfort with these straps thanks to the oversized padding. Adjustable and long, the Mesiter lifting straps are lightweight, stretchy and will do the job when preventing strain.
Read more
Design
This option features a wrist loop that helps to prevent injury. It is fully adjustable to ensure a snug fit, which also makes it be a better option for those with smaller wrist and hands. The strap itself is lengthy at 23 inches, making it able to be wrapped at least three times. Plus it comes in various colors like a vibrant red, blue, pink, orange, camo, black and white.
Material
It's made from non-slip ridged woven cotton and features neoprene padding for the wrist. The material is said to be softer than other brands, but still solid and durable.
Grip
The ridges of the material help to increase its sickness to a bar. This further ensures that sweaty palms won't be a problem when heavy lifting when using these straps. The grip on these is more ideal for mid-range weight.
Uses
This option can be used for various weight lifting and strength training exercises like dumbbell work rows, and the like. It might be too flimsy for deadlifts or when using heavier weights.



Great grip
Comfortable without having too much cushion
Easy to clean
Variety of colors
Adorable
Difficult to learn to use
Endorsed by 2014 World Champion Powerlifter Kevin Weiss, these padded straps are durable and versatile, ideal for weightlifting, bodybuilding, strength training, and more. It enhances performance during weightlifting to prevent slips and get a better grip to lift heavier weights and set PRs. This option is for both men and women, is for a great price with a lifetime replacement warranty, and is available in multiple colors.
Read more
Design
This option is a strap wrap, where the straight ends go through the loop and then around the consumer's wrist. Make sure that the strap is down on the palm and lower enough to be wrapped around the wrist. From here, the consumer can then wrap around a bar.
Material
The Rip Toned straps are made from the quality cotton material, making it extremely durable. It is comfortable in the hands because it is equipped with padding stitched on all sides. However, the neoprene padding will go unnoticed. These weightlifting straps are machines washable for cleaning after use.
Grip
This product is effective when it comes to preventing hands from slipping when lifting. This means the consumer is able to lift heavier weight or get more reps since grip fatigue is reduced. It works best on smooth bars, opposed to rubber or textured metal bars, but will still perform well.
Uses
These unisex straps are ideal for weightlifting, bodybuilding, Xfit, strength training, powerlifting, and MMA. Consumers can use for deadlifts, pull-ups, chin-ups, pulldowns, rows and more.
6

. RDX Weight Lifting Straps



Padded for extra support
Thick and comfortable on wrists
Has some fraying reported after a lot of use
Some say the fabric is rough
If you have been a weightlifter for any length of time, you know how important it is to have wrist wraps that are durable, strong, and supportive. The RDX Weight Lifting Straps are basic in their design and simple in their styling yet they do exactly what you need them to do and they do it well!
Read more
Style
These wraps work to provide a customized support system for your wrists and hands during your sessions. They are padded for added support and with convenient Velcro attachment, they can easily be adjusted as you need.
Materials
These wrist wraps are made of cotton and a little spandex for the perfect blend of support and flexibility. The RDX gym straps deliver superior compression and support and go a long way in helping to prevent injury risks during your sessions.
Use
If you are new to the world of weightlifting and want a good pair of wrist straps then this is a great place to start! If you are a pro and want to find new gear to add to your existing collection this too is a great product to consider! Try it today and see why the RDX Weight Lifting Straps are trusted by athletes around the world.
7

. Harbinger Padded Cotton Lifting Straps







Better grip due to extended straps
Comfortable padding
Durable
Feel loose after a bit of use
Harbinger Padded Cotton Lifting Straps are double stitched cotton and loaded with the grip factor. They offer an extended length and wider fit for more secure traction on lifts. They added a pad where they sit on the wrist and don't have all that break in time most scratchy cotton straps usually need. No more chaffing, and we like the sound of that.
Read more
Design
For better grip and traction, Harbinger extended the length of the straps. Adding merrowed tabs at the ends for added durability and NeoTek padding for enhanced cushioning on the wrist, comfort was definitely built into this single loop design. This not only prevents the wrists from chaffing and getting that cut-into-feel, but it also allows for more weight lifted without the fatigue or grip loss. Harbingers design is for longevity and these show they put more thought into the design. You won't even need to take those normal couple weeks to break them in and soften them up.
Material
Harbinger has taken a common cotton strap and turned it into something that works without the pain. They added padding and many have said that the lifting straps do not absorb the sweat they were anticipating them to. Cotton straps have a tendency to need some time to get comfortable. However, Harbinger decided they would one-up the competition and show that comfort can be accomplished without sacrificing a pro-feel lifting experience right out of the box.
Grip
Harbinger offers a great grip with its strap design. The soft cotton and extended straps add much-needed grip assistance without giving any discomfort.
Uses
These were made for those power moves. Harbinger Lifting straps are designed for comfort making dead-lifts, cleans, snatching, and rows a breeze. They add so much to your weight lifting, performing extra well on slow tempo power movement. They hold the bar securely and feel nice while in use. Most consumers say they aren't the most secure feeling but they are exceptional in comfort and design. You also don't have to worry about them fraying at the ends due to the merrowed design, leaving more time for use without them breaking down.






Soft wrist padding
Low sweat absorbtion
High weight grip
Durable
Has a pressure point on some
Non adjustable bar loop
Schiek Lifting straps are some of the most comfortable and plush fitting weight lifting straps on the market. The triple stitched design is lined with a 2.5" Neoprene wrist pad that keeps you comfortable well over 400 lbs. Schiek added nylon webbing and a steel buckle for added security. The design is made for weight and lots of it.
Read more
Design
Schiek lifting straps are a foot long and have a triple stitch that is placed perpendicular with the wrist for a locked in feel. They added a stainless steel buckle for the added support needed when digging into those heavier weights, taking away any insecurity in your strap load. The neoprene pads are a win with many lifting pros and they can also be secured with Velcro helping store the tail when transitioning to other weights or activities.
Material
Schiek used rugged material to withstand those hours in the gym. The straps are a nylon and acrylic mix that is triple stitched to add durability when lifting. They have a neoprene pad that sits on the wrist comfortably, which has proven to allow for more weight lifted comfortably than competitors versions.
Grip
Being nylon, you can feel the durability, adding confidence to your grip. Schiek Weightlifting Straps are guaranteed to help you power through reps without losing your grip strength. They assist your grip so that you have more work out time, and more time means more build. You'll be using these longer than other brands as well because they aren't going to break down on you from sweat like leather and cotton do.
Uses
Schiek Lifting straps are versatile and strong. They give a wide range of options for any sort of exercises requiring grip. From pulldowns to spotting, you will feel secure using them. They don't slip and dig like cheaper brands and Schiek put a lot of thought into the wrist design. Adding the neoprene padding with the perpendicular triple seam web has shown to work and customers have concurred they are able to go above what most straps offer. They even come available with a lock-on dowel.



Heavy duty and high-quality
Leather is durable, comfortable, and non-slip
Helps maximize amount of weight lifted
Lifetime replacements
Can give blisters around the wrist
Fraying over time
Durability is at the forefront with these weightlifting straps because they are made from leather. Built to last, consumers can pull up to 450 lbs. with its impressive grip. From a reliable brand, this is a high-quality product that has a lifetime guarantee.
Read more
Design
This options from Dark Iron Fitness has a hook design that goes around the wrist with the loose end coming out from the palm to be wrapped around the bar. They are designed to be tighter around the wrist because there isn't plush padding getting in the way for them to be tied snug.
Material
These straps are made from cowhide suede leather, making it a much more sturdy option that is built to not rip or tear thanks to its reinforced stitching. This also gives it a longer shelf life then cotton options. The straps are lightweight and soft so there is no burning or chaffing.
Grip
Not only does the suede leather make this is a more durable option, but it also results in an even stronger grip. There is no slipping here when sweaty, allowing consumers to lift even more weight.
Uses
This option is ideal for powerlifting, Olympic training, as well as WOD, CrossFit, and strength training.



Affordable price
Versatile design
100% money back guarantee
Shorter length
Can break when lifting heavier weights
Long, comfortable, and versatile, these straps are great for any barbell, dumbbell, kettlebell, row or pull up work. They have foam padding to be comfortable, and long enough to wrap for good grip.
Read more
Design
This option has a hook design that first go-around the wrist for support and then the straight part then gets wrapped around a bar.
Material
These wrist lifting straps made from heavy duty cotton and are equipped with integrated 5mm neoprene foam padding inside.
Grip
These straps can be wrapped around the bar two to three times for a great grip. The foam padding is comfortable around the wrist without getting in the way.
Uses
This option is ideal for a variety of lifting exercises, especially move done with a barbell, dumbbell or any kind of pull up work.
Criteria Used for Evaluation


Style
The right length for a weightlifting strap depends on what that consumer is looking for. Double wrist wraps are the most secure since the lifter would be able to let go of the bar and these straps won't budge. Most options allow the strap to be wrapped at least twice around the bar. Olympic weightlifters often opt for shorter straps in length.
The width also plays a role here when choosing the best option. Generally, straps are 1 to 1 1/2 inch wide. This is ample room for most, but those with larger wrists will probably want to go for options that are 2 inches wide.


Materials
Many athletes and gym enthusiasts might wonder what's the point in even investing in weightlifting straps? That's because gym chalk is also alternative many uses to prevent slips when lifting.
So what is the main difference? Gym chalk is a great option for increasing traction and preventing slips from sweaty hands. However, the problem is that it does not help when it comes to grip fatigue during his rep sets. Chalk doesn't help the user increase the weight to be able to hold more weight. Many gyms—not the mention people—don't not want the mess associated with gym chalk. Chalk can also get into the groves of the bar, which doesn't help with grip. Straps also prevent calluses from forming on the hands, which is a great bonus besides its other beneficial factors.


Use
As we already mentioned, the perfect strap for a consumer is unique to each individual. Beginners might want to start with options that go on like a glove, adjusting at the wrist with an emphasis on stability and comfort. Those who are brave enough to use the figure 8 hook design will want to first practice using them before lifting. These options work by first putting the hands through the wrist loop and then wrapping the long, loose end of the straps around the bar. It's a good idea to first watch videos that show how these are used to avoid misuse which can lead to strain or injury.
And while weightlifting straps are great for reaching maximal potential during lifting, many might consider them to be used as a crutch. It's suggested not to rely on them so that the muscle reaches its full potential. But there is nothing wrong with getting a little help from them. Even the pros use straps!
Weightlifting straps are ideal for pulling exercises—not lifts— that require a strong grip. Many don't consider them great for strength training since they aid in pulling the weight. This can prevent strength from increasing during biceps and forearm work. However, many do use them when lifting heavier weights. They are most useful for powerlifting, deadlifts, and the like. They should be used when warming up. Beginners should lift first without straps so they know what it feels like to experience grip fatigue.
Expert Interviews & Opinions
Most Important Criteria
(According to our experts opinion)
Experts Opinion
Editors Opinion
Users Opinion
By Default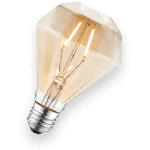 Nothing but benefits
Adding weightlifting to your routine will only make you a better runner and improve your body composition. They help support your wists so they do not turn during your sessions- this will help prevent injury. They also help to keep your form correct so you do not hurt yourself during your routine.
They'll save your hands
You want the benefits of weightlifting without the shredded hands at the end of your session. These will help stave off those pesky calluses. Painful hands will slip and lose their grip as will hands that are numb from pinched nerves or overworking. Good quality wrist wraps and straps will help keep your hands protected!
Other Factors to Consider


Bottom Line
Because there are so many different styles on the market, each tailored to different needs, we used a set criterion to uncover the best weightlifting straps. We did all the in-depth research to see which professional and everyday athletes recommend and why—taking into account the straps durability, anti-slip properties and how versatile they are.
We also took into consideration the value of the product. While most options on this list are sold for an affordable price, there are some that are more costly. Although expensive doesn't necessarily mean better, sometimes a consumer gets what they pay for. Some options may be great for consistent use for an agreeable price but wear easily.


Safety Hazards
How secure is the strap? This has to do with how the strap is designed. Does the lifter need to loop around themselves for what is known as a double wrist wrap (better for Olympic weightlifting moves) or does it feature a figure 8 design (ideal for deadlifts)? How well is the strap's ability to keep the barbell secure?
Make sure to consider all of these things because safety should always come first. Make sure that you are performing your lifts correctly and with the right form. Before you attempt to add any more weight you need to make sure your form is right--the last thing you want is to drop a barbell full of weight and end up hurting yourself. Weightlifting straps are a great addition to your lifting arsenal, but you also need to make sure you are using them correctly--especially if you are working on an overhead lift. If you use them incorrectly your grip could slip and you could hurt yourself. Always make sure to consider all safety hazards when performing any lift--we cannot stress that enough.


Durability
How long will this product last? Does it easily wear and tear? How many different types of workout can this option be used for?
These are all important questions to ask yourself when searching for the best weightlifting straps for you. It is important that you have something that will last and won't fail you when you need it most. Weightlifting straps are meant to help you get more weight and push yourself to the absolute limit when you are lifting. They need to help you get more weight off of the ground so you can get higher PR's and set new goals. Durability is key here because you need them to train and compete--so make sure that you pick something that has been reviewed to be durable--which, by the way, all of the selection on our list are!
Frequently Asked Questions
q:

How do you put on weightlifting straps?

a:

This depends on the design of the straps. Those with a figure 8 or loop design are worn by first sliding the ends through the loops, and putting the hands through the created loops. The loops should be down to the top of the wrist by the palms. The loose end should be down, coming out from the palms. Make sure the straps are tight, but not cutting off circulation. The tail end then goes underneath the bar where the thumb goes, and twist. Repeat this process of wrapping and twisting.
q:

Are weightlifting straps one size and unisex?

a:

Weightlifting straps are generally one size fits all, for both men and women. However, different options come in different lengths and widths. Women or those with smaller wrists might want an option that can be adjusted to be snug.
q:

What are weightlifting straps used for?

a:

These are the perfect gym accessory for those looking to do some serious heavy lifting, and don't want to lose their grip during reps. They are generally versatile in the kinds of exercises they are used for. This most commonly includes deadlifts and any other "pulling" of weights.
q:

How do weightlifting straps work?
q:

How much weight can it hold?

a:

The amount of weight that a weightlifting strap can help hold depends on each kind. Some options can hold up to 600 lbs., whereas others might hold much less. Be sure to check the packaging or description to find how much weight it holds.
q:

How long does a weightlifting strap last for?

a:

The longevity depends on each specific product. Make sure to purchase a high-quality option to be able to get the most use out of it.
Subscribe to our newsletters