10 Best Whey Protein Supplements Reviewed
last updated:
Jul 03, 2019
Whey protein is more than just a muscle shake supplement. It can be
used to curb appetite
, reduce fat, while still assisting muscle repair for those that live that gym life.
No matter the reason you are looking, we have put together a 10 Best Whey Protein list that offers many different options for many different active lifestyle choices.
From more fat-burning to more bulking
, we have an option for you.
Scroll through and check out our FAQs. These were put together based on what consumers just like you were asking. They wanted to know and we wanted to answer. This is also accompanied by our Evaluation Criteria section, giving a more in-depth view of what is researched to make sure that we are offering you the best whey proteins currently on the market.
In a Hurry? The test winner after 15 hrs of research
Dymatize ISO 100
Why is it better?
Despite aftertaste, most customers loved the actual taste
Lactose/gluten free
Mixes well in every medium
High protein content (83%)
In a
Hurry? Editors choice:
Test Winner: Dymatize ISO 100

12
Researched Sources
2k
Reviews Considered
15
Hours Researching
13
Products Evaluated
Ease of Use
Effectiveness
Product Purity
Value
Bottom Line
By Default
Our Top 10 Best Whey Protein Supplements
Criteria Used for Evaluation

Ease of Use
Whey Proteins usually come in powder form and mix with a liquid of your choosing. When looking into its ease of use it usually boils down to how well the powder dissolved and how easy it is to swallow. Some brands aren't really known for their yummy flavor.
Making sure your shake is lump free and doesn't taste like chalk is a pretty good factor in what makes a whey protein easy to use, or easy to swallow. Depending on what you are using it for as well might play into how easy you want it to dissolve.
Are you using it in a water bottle and need something that has rapid dissolve with little shaking? Do you prefer to put it in a blender and make fruit shakes?
Getting all that added vitamin intake for your new diet regimen. These are things to consider when you are looking to buy your next whey protein and how easy you can use it.

Effectiveness
How well does your whey supplement work?
If you are using one to curve appetite and yet 20 minutes after you shake it up you are hungry, well we'd say that isn't the way for you. Not all whey proteins are made for the same purposes so effectiveness sometimes depends on use.
Whey proteins are for assisting you in getting the added protein you need for either your running routine or just boosting your weight loss challenge. If you check out the reviews and see what consumers are saying, you can get a much better idea of how well a product works or what area it is better for.
Moreover, whey proteins are full of great calorie burning, muscle repairing proteins and can offer some extra supplement to your work out. Some are loaded with amino acids while others have more vitamins and minerals for a well-balanced diet. It is hard to say what the effectiveness is until you know what it is you are looking for.

Product Purity
We want to make sure you are getting the best out of your whey protein.
The purer a product the more effective it is going to be on your body. Whey proteins are full of great amino acids and bulking proteins to help with all sorts of work out and diet regimens.
However, it is still a good idea to check out the labels and see if there are any allergy warnings. Always check your back when taking any type of supplement, no matter how great claims are.
Whey Protein also comes in different bases, like a plant or milk-based protein. If you are looking for a more vegetarian route, plant-based would obviously be our best bet. You want to check and make sure there are no added fillers that may interfere with your lifestyle choices.
All of our 10 Best Whey Protein Supplements offer transparent labeling. We take putting together our 10 best seriously and we want to make sure you are getting the purest product available that fits your specific needs without hassle.

Value
How much protein are you getting per scoop?
This is a huge factor when judging value. You want to make sure that servings are balanced with price. Getting a good dose of whey protein per serving is the price you pay when you choose one of the 10 best supplements that we offer in any of our current updates.
Another thing to look at when considering value is the amount you get in a package. How long is it going to last you? There are expiration dates on packaging. Due to this, we suggest ordering the amount that correlates with how often you will be using it.
Whey Proteins are sold in bulk as well and this is a great way to save money when you use them more often. If you are only hitting the whey from time to time, make sure you don't over order and then you're left with expired whey protein supplements.
Price s also varied on how high grade the ingredients are and where they are sourced. Sometimes the science behind the 10 Best Whey Protein Supplement adds to the value. This is a good reason we help do the research for you, we value a good product and like to make sure what we are sharing is something we would be happy to use.
Expert Interviews & Opinions
Most Important Criteria
(According to our experts opinion)
Experts Opinion
Editors Opinion
Users Opinion
By Default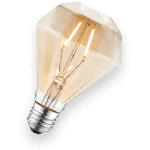 Take the whey out of dairy
Get the best of dairy without the dairy- this is the best choice for those with allergies to dairy or who are unable to eat dairy products for one reason or another. Whey protein can be great for recovery, muscle building and increasing protein after a long workout. And you can get the benefits of your milk and other dairies without the annoying and painful sided effects.
Check with your doctor
If you're currently taking certain medications, including antibiotics, check with your doctor before taking whey protein, as it can affect the efficacy of certain drugs.
If you have a chronic health condition or serious pr-existing health condition you should be talking to your doctor before starting any diet or supplement routine and before you make any drastic changes to your current lifestyle.
Other Factors to Consider

Bottom Line
What is Whey Protein?
Supplementing with whey protein is an essential component of any diet in modern times.
Of the two types of protein in milk, whey protein is most often used to improve immune functions in the body as well as boost muscle strength, and growth.
It's also been strongly linked to allergy relief and to weight loss, as it acts as an appetite suppressant. Simply put, provided you don't have a medical or ethical reason not to take whey protein, adding whey to your diet is almost assuredly a great way to elevate your production in the gym, and the only real problem at that point is deciding what kind of whey you'll settle on.
So what is whey protein?
Whey protein is a watery extract from milk products that are high in quality protein that is dependent on amino acids. These essential amino acids are indispensable when it comes to stimulating muscle protein recovery after intense workouts.
Whey is rapidly digested in comparison to Casein protein (the other kind of protein in milk products) but because its uptake is so rapid, it shouldn't be the only source of protein in your diet.
What Are The Different Forms?
For those who are new to the topic, Whey Protein comes in a variety of forms, but the most notable are whey protein concentrates, and whey protein isolates. Besides a general difference in texture, and ability to dissolve, the biggest difference between the two main forms of whey is the percentage of calories that come from the protein itself.
Concentrates generally tend to hover around the 80 percent range, and isolates tend to be attributed more than 90 percent of its calories to protein.
The other major difference between the two types of supplements is that concentrates often are considered to be "less pure" as they have more carbohydrates and non-protein additives. This isn't necessarily a problem though because depending on your diet, you may require more carbohydrates.
There is a third type of whey protein that you may want to consider if you have some need for a rapidly digested whey protein.
Hydrolysates are proteins that have been subjected to the process of hydrolysis and thus broken down into small chains known as peptides, and individual amino acids. These are just as potent as isolates, and because they are denatured they are often found in products such as infant formulas, sports nutrition drinks, and medical nutrition products.
They are also inherently hypoallergenic, which is great for anybody with lactose issues. They do however have a tendency to be pricier than normal whey options, so unless you have a dietary need that requires them there's no specific need to drop the extra money.
Overall Benefits
One of the most frequent questions people tend to ask when they begin looking at whey protein is why even bother? What are the primary protein benefits of adding this supplement to my dietary regimen?
The obvious answer is that it specializes in muscle recovery after workouts, and aids in helping the body grow in size, and strength, but beyond that, it has a few other benefits that most people would want to consider adding it for.
Strenuous aerobic workouts have been shown to deplete the body's glutathione levels which impact the immune system, the gastrointestinal system, and the nervous system; whey protein has been shown to either prevent or decrease the depletion of glutathione levels. It can also improve your mood and reduce the feeling of hunger so you spend less time snacking or trying to chase a sensation of being hungry rather than treating actual hungry. Some studies have also shown that whey protein can improve the health of your immune system and help prevent cancer, specifically of the colon and prostate, but these studies aren't entirely conclusive.
Selecting the Right Kind
So how do we go about deciding on what kind of protein to select? You could literally spend all day comparing the metrics of each individual product, the taste, the level of amino acids, the recommended frequency of use as well as a million other intricacies that set one brand apart from another.
While this might be fun to people who enjoy micromanagement, the everyday person is going to end up feeling a bit overwhelmed by this process, and there are plenty of credible sources that think we're looking to deeply into the matter.
Abbott Nutrition senior research scientist and dietitian Steve Hertzler, Ph.D. recently said in a study that people spend too much time worrying about these details, and that provided you have a healthy intestinal system, such considerations are of little importance. Instead, we ought to focus on consuming between 15 to 45 grams of protein every 3-4 hours as our lifestyle and exercise regimen requires.
Speaking of lifestyle, you've got to take yours into account when selecting the right whey protein and be realistic in your expectations if you're currently on a specialty diet. All natural selections are going to be inherently less potent than other solutions for obvious reasons, but they may have just as much in the way of amino acids as their less natural counterparts.
As a consumer, it's also your responsibility to look at the ingredients of any supplement you plan on putting into your body on the off chance that there are any banned substances included. This isn't highly likely in widely produced protein powders, but it's far better to be safe than sorry.
Frequently Asked Questions