10 Best White Noise Machines Reviewed
last updated
May 15, 2019
White noise sound machines are the perfect tool for helping you achieve a
great night's sleep
. The best white noise machines will help you fall asleep faster, sleep more soundly, and help you feel more rested to attack your day. They utilize soothing tones and white noise to ensure you get a proper night's rest.
This is especially important for runners because with poor or not enough sleep we don't perform well. In the long run, the appropriate amount of rest allows our muscles to recover faster, helps accelerate muscle gain and healing, reduces fatigue, and helps us to perform at optimal levels.
Below you will find our list of Top 10 of the best white noise machines. These will help you improve the quality of your
sleep
and ensure a proper night's rest!
In a Hurry? The test winner after 15 hrs of research

LectroFan
Why is it better?
No looping audio or repeating sounds
Lots of different tones and sound settings
In a
Hurry? Editors choice:

Test Winner: LectroFan

5
Researched Sources
1700
Reviews Considered
15
Hours Researching
18
Products Evaluated
Sound Quality
Features
Advanced Features
Use
Portability
By Default
best white noise machine
Click here to see more
Best White Noise Machines
Criteria Used for Evaluation
Expert Interviews & Opinions
Most Important Criteria
(According to our experts opinion)
Experts Opinion
Editors Opinion
Users Opinion
By Default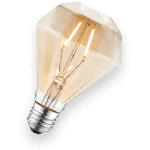 Looping vs. Non-Looping
Looping sound machines are the most popular options, however, some users may not like them since they play the same sounds over and over. If you think this will bother you, then you can purchase a sound machine that has longer recordings, but for the most part, most users don't mind either way--and remember, non-looping sound machines will be pricier.
Features or Gimmicks?
There minimalistic white noise machines and others with many more features. If you want something that offers lots of sound options, then go for it, otherwise, stick to what will fit your needs so you aren't overpaying for features you don't need.
Other Factors to Consider


Versatility
This is another one of the important things to consider before making your purchase. In order for a white noise machine to truly benefit you, you need to consider the sounds that are soothing to you.
When you were a child, did you use to fall asleep to the sound of the washing machine? Select a white noise machine capable of playing ambient household noises. Did you grow up on the coast? Select a white noise machine with the ability to play ocean sounds. In love with nature? Make sure your noise machine includes forest tracks and the chirping sounds you find soothing.
Selecting specific, targeted sounds that soothe you will foster a feeling of safety and comfort as you prepare to sleep.


Power Source
White noise machines can be powered by battery, Bluetooth, iOS/Android apps, remotes, or traditional corded designs. We recommend you make a quick assessment of your current household devices and select a white noise machine that is compatible with your lifestyle. Since portability is a feature many consider important, we have also included products that can also use batteries or be charged in advance.


Use
Many runners may benefit from quick naps that help them rest and recharge throughout the day. Having a timer function on your white noise machine can help you get more REM sleep during your naps and can help you create a more soothing environment while you rest. In addition, the timer function is a great way to measure time, relax while taking quick breaks from work, practice yoga, or get work done. In addition, if your partner is sensitive to noise, a sound machine can be timed to shut off when you fall asleep so they don't have to be bothered by it.
Frequently Asked Questions
q:

How do white noise machines work?

a:

White noise machines are simple devices that can typically be divided into two categories: white noise fans and white noise machines.

White noise fans are typically bubble or box-shaped and contain a fan that produces a steady whirring or humming sound. Some of them have an outer casing covered with small holes or slits that can be twisted to produce different tone frequencies.

White noise machines produce digital audio by either looping tracks or by playing non-repeating audio. These machines are also capable of replicating ambient nature sounds, household machines, the sounds of nature, heartbeats, and more. Generally speaking, the best white noise machines offer a wider sound selection to choose from.
q:

How does a white noise machine help you sleep?

a:

"The simple version is that hearing still works while you're asleep," says Seth S. Horowitz, a neuroscientist and author of The Universal Sense: How Hearing Shapes the Mind. As much as we might try, human beings aren't designed to fully drown out sounds while they're sleeping. That's probably because thousands of years ago, we needed the ability to wake up rapidly if we needed to flee from predators or alert others of impending danger.

Today, most of us don't have to worry about hungry tigers creeping up on us when we least suspect it but we might still find ourselves waking up in the middle of the night because of small, insignificant noises–like a child getting up to get water, a neighbor's door closing, or a car passing outside. That's where white noise machines come in. The best white noise machines provide a more consistent, safer-feeling, sound environment for us while we try to rest.
q:

What's the difference between white, pink, and brown noise?

a:

Sound therapists often divide different types of noises into specific sonic hues like white, pink, brown and so on. It's helpful to think of these different type of noise in the same way we think about light. White noise is really just a combination of all of the basic tones that our ears are able to hear. It's the same when we talk about white light – it's the combination of all the colors of the rainbow.

As you might have already guessed, it sounds exactly like what you'd expect– like flipping on an old-school television or radio that has no signal. White noise is special because our brains make us believe this sound is louder than anything else in the room. Pink noise does the same thing, except the higher frequencies are more muted. In general, people describe pink noise as sounding pretty natural – like rain or a fast-moving stream.

Fun fact: numerous studies have also shown that listening to pink noise can help improve your memory the next day. Brown noise is similar to a bass-boosted version of white noise that heavily decreases the sound of higher frequencies. In general, it sounds like strong wind or a looped recording of a crashing wave. Like pink noise, it's also been reported that brown noise can help improve memory and relaxation.

Overall, it doesn't really matter which color of noise you choose – as long as it helps you to fall asleep.
q:

I have Tinnitus, can I still use a white noise machine to help me sleep?

a:

Yes! In fact, white noise machines are often used as a form of Tinnitus therapy. The fluctuating sound of white, pink or brown noises, in particular, can be effective for masking the slight ringing that might otherwise distract you from sleeping.
q:

Will a white noise machine drown snoring?

a:

Unfortunately, no. A white noise machine won't be able to fully drown out the dulcet tones of your partner sawing logs. However, as Clete A. Kushida, director of the Stanford Center for Human Sleep Research, recently told Popular Science Magazine: "the majority of bedpartners prefer the constant white noise of a CPAP machine rather than their spouse's crescendo-decrescendo snoring sounds".

This likely means that if you have a constant white noise source, your brain will perceive it as louder than other sounds that might typically disturb your sleep. If you're dead-set on eliminating that snore from your life (without getting rid of your beloved partner), we've also included some of the best white noise machines that have Bluetooth capabilities (for wireless headphones) and audio jacks (for traditional headphones).
Subscribe to our newsletters