10 Best White Noise Machines Reviewed
last updated
May 15, 2019
White noise sound machines are the perfect tool for helping you achieve a
great night's sleep
. The best white noise machines will help you fall asleep faster, sleep more soundly, and help you feel more rested to attack your day. They utilize soothing tones and white noise to ensure you get a proper night's rest.
This is especially important for runners because with poor or not enough sleep we don't perform well. In the long run, the appropriate amount of rest allows our muscles to recover faster, helps accelerate muscle gain and healing, reduces fatigue, and helps us to perform at optimal levels.
Below you will find our list of Top 10 of the best white noise machines. These will help you improve the quality of your
sleep
and ensure a proper night's rest!
In a Hurry? The test winner after 15 hrs of research

LectroFan
Why is it better?
No looping audio or repeating sounds
Lots of different tones and sound settings
In a
Hurry? Editors choice:

Test Winner: LectroFan

5
Researched Sources
1700
Reviews Considered
15
Hours Researching
18
Products Evaluated
Sound Quality
Features
Advanced Features
Use
Portability
By Default
In Depth Review Top 10
LectroFan
Marpac Dohm
HoMedics Sound Spa
Sound + Sleep
Pictek
Marpac Rohm
Avantek
Big Red Rooster
Snooz
Pure Enrichment's Wave Premium
Table of contents
Criteria Used for Evaluation
Other Factors to Consider
Frequently Asked Questions
Sources
best white noise machine
Click here to see more
Best White Noise Machines



No looping audio or repeating sounds
Lots of different tones and sound settings
Cannot be powered by batteries
Not easily portable
This is a really highly rated white noise machine in general, but even though it claims to be portable, it always has to be plugged in via a USB charger connected to another device. Because of that, LectroFan's high fidelity white noise machine tends to be more popular in professional settings like offices and workplaces, which might also explain its high price tag.
But for shelling out that extra cash, you do get the widest array of white noises on the market consisting of ten specialty tones. In addition, there are ten other more industrial ambient sounds. Lastly, it boasts that its noises are non-repeating.
Read more
Tone customization
The LectroFan High Fidelity White Noise Machine offers 10 fan sounds and 10 ambient noise sounds. Lectrofan also claims their product can be adjusted in volume to offer tones "many times louder than mechanical fan based conditioners".
Non-looping audio
LectroFan's High Fidelity White Noise Machine is one of the only products on this list that specifically features non-looping audio and variable white noise frequencies.
Timer
The LectroFan White Noise Machine comes with a single 60-minute timer and can also support continuous playback overnight.
Portability for Travel
LectroFan's sound machine might be considered portable if it were used with a USB-connected device or battery pack. However, it must remain plugged in at all times and cannot be powered by batteries.



Compact size
Great for travel
No looping audio
Different pitch options
One year warranty
Only one sound
No speakers
The Marpac Dohm is a perfect travel sound machine that utilizes a fan for sound instead of a speaker. It is a great option for those of you who like the sound of a fan without having to feel the breeze during the night.
Read more
Tone customization
This machine only has one sound--a hum produced by the fan incorporated within the machine to produce it.
Non-looping audio
This machine uses a fan to produce sound, so there is no looping audio.
Timer
This device does not have a timer.
Portability for Travel
It is compact in size and perfect for travel.
As far as price, this one is averagely priced. It is perfect for true fan lovers who don't need any other sound options are happy with the one this one provides. It also comes with a one year warranty.



6 different sounds
Affordable
Portable
Great for travel
Compact size
Timer
 
Not the highest quality sounds
This sound machine is a favorite among many. It is highly affordable, portable, compact in size, and offers 6 soothing and relaxing sounds to choose from. It can also be battery operated, so if the power goes out you can still use your sound machine!
Read more
Tone customization
This sound machine offers 6 different sounds to choose from: thunder, ocean, brook, summer night, rain and white noise. While the may not be as high in quality as some other options, for the price this is an excellent option.
Non-looping audio
This machine plays audio in a 21-second loop. So, it is not continuously different, but it does provide enough variation for most users--and with the 6 different sounds, you have the option to alternate between them as needed.
Timer
It has 15-minute, 30-minute, and 60-minute timer options as well as a continuous play option if you like to keep it on throughout the night.
Portability for Travel
This sound machine is incredibly portable and perfect for travel. It is compact in size and can be plugged in a wall outlet or powered via AA batteries--so you can even play it in the car for your sleeping baby or even while camping.
This is the best affordable option out there, so if you aren't looking to invest--but still want a highly rated sound machine--this is the perfect option for you.



High quality sound
Non-looping
30 different sound selections
Richness feature
Masks external sound
Timer
Not as portable as other options
Pricey
If you are on the hunt for a high-end sound machine with non-looping sounds, high-quality audio, and additional features then this may be just what you are looking for.
Read more
Tone customization
This sound machine has 30 different sound selections (all grouped in 10 different sound categories) to choose from--all of which mask external noise so you can get the best sleep possible. It produces a clear and crisp sound at any volume levels, making it one of the best sound machines out there if you are willing to make the investment.
Non-looping audio
This machine utilizes non-looping audio and offers a "richness" feature to enhance the sound and provide you with a different sound experience whenever you want it.
Timer
The timer on this white noise machine can be set to 30, 60, 90, or 120 minutes. You can choose to have it shut off or just have the volume reduced after the time passes.
Portability for Travel
While this machine is bigger and bulkier than other options on this list (it weighs about 2 pounds) it is still small enough to be portable. You will have to sacrifice some packing space, but if you want to bring it with you, you absolutely can.



Portable
Multi-dimensional sound
24 tracks to choose from
The Pictek white noise machine produces incredible, multi-dimensional sound with a budget price tag. We were especially impressed with the Pictek because it's one of the few machines on the market that offers different types of both white noise and ambient sounds. Moreover, there are audio settings that play more than one ambient tone at a time. That's pretty high-tech for a portable product under 20 bucks!
Read more
Tone customization
Pictek's White Noise Machine features 8 modes: White noise, New York Morning, Home Appliance, Hawaii Waves, Zoo Sounds, Tokyo Temple Rain, Matrix, and London Storm.
Non-looping audio
Each one of these aforementioned modes represents a 30-minute audio stack of three high-fidelity noises. For example, the "Home Appliance" selection plays a total of three sounds: vacuum cleaner, blower, and electric Fan.
Timer
Pictek white noise machine can be used to generate sound all night. It also has an optional timer that can be set for 30 or 60 minutes.
Portability for Travel
Pictek's White Noise Machine can be used with any international USB adapter, a USB power outlet, computer/laptop USB port, or USB auto adapter. It can also be powered with 4 AA batteries (not included with the device).



Highly portable
USB charging
High volume potential
The Marpac Rohm is a great portable option for all you travelers out there! Fully featured and USB chargeable, this noise machine comes highly reviewed.
Read more
Tone customization
The Rohm has 3 sound options - bright white noise, deep white noise, and gentle surf.
Non-looping audio
With 20 Unique non-Looping fan and white noise sounds, the Rohm will help you fall asleep fast!
Timer
The Rohm does not come equipped with a timer.
Portability for Travel
This is where the Rohm shines! Weighing in at just 3.8 ounces and measuring 3.5" in diameter, the Marpac Rohm fits easily into a backpack or suitcase and is perfect for runners on the go.



Stylish
20 programmed sounds
Highly portable
Small buttons without backlights
The Avantek white noise machine is a portable ambient device that claims to play up to 20 different tones. Unfortunately, only 8 of those tones are listed in their product information and do not include a standard white noise setting. This machine is very small (about a 4-inch cube).
However, it has a maximum timer (and likely battery life) that only lasts 7 hours. When you consider it's nearly double what the Dreamegg costs, it doesn't really seem like a value. In addition, if you have poor eyesight (like some of our staff does) you might not be able to see its tiny buttons at night or when you wake up.
Read more
Tone customization
This sound machine comes with a single white noise frequency and ambient sounds including stream sounds, wave sounds, wind sounds, rain sounds, bird sounds, cricket sounds, campfire sounds, fan sounds, and clock sounds.
Non-looping audio
The Avantek white noise machine loops audio every hour. However, Avantek also claims these sounds are "crisp, natural, realistic, and without any scratching noises".
Timer
The Avantek white noise machine has several preset timer settings displayed in 1 hour, 2 hour, 4 hour, and 7-hour increments.
Portability for Travel
Since Avantek's white noise machine has only about a 4-inch diameter, it's one of the smallest and most efficiently packaged white noise machines we've reviewed on our list.



6 different sounds to choose from
Compact size
Timer
Can be battery operated
Affordable
Labeled buttons for each sound
Lightweight
Short looped sounds
Max volume may not mask all external noises
The Big Red Rooster sound machine is another excellent option for those of you looking for an affordable choice that also has several sound options. It is also great for travel and is compact in size.
Read more
Tone customization
This machine comes with 6 different sounds--rain, brook, ocean, thunder, white noise, summer night.
Non-looping audio
The sounds on this machine are looped audio recordings. Some may notice it, but if it does not bother you then it is a perfect option for you.
Timer
You can choose to play your sound machine all night or you can choose from 15-minute, 30-minute, or 60-minute timer options.
Portability for Travel
Very portable and great for travel. It can be plugged in or you can use AA batteries to power it.



Sleek and stylish design
Operated by high-quality brushless motor
Optional app allows you to control it remotely
Users who sleep well to the sound of a fan will find it really effective
Some felt it was expensive for what it is
This project was originally a Kickstarter project that has made its way into continued production because of its quality, effectiveness, and style. It is fairly basic because it's just a fan, but the non-looping sound will help you sleep, it's easily portable and travel-friendly, and has 10 volume settings for adults, kids, babies, and even your pets. Some people felt it was a bit expensive for what it is, but most users were happy with it.
Read more
Sound Quality
The sound of this one comes from a high-quality fan that is powered by a brushless motor and is housed in acoustically optimal space. It gives users the sound of a fan without having to have one blowing on them.
Features
Since it's pretty basic, there aren't a lot of bells and whistles. It has 10 volume settings that are designed for adults, kids, babies, and even pets. The nursery mode is a setting that is designed to help babies sleep without hurting their sensitive ears. There is also an optional app that will allow you to control the machine remotely, or even control multiple machines.
Effectiveness
Users who already know that they sleep well to the sound of a fan will really enjoy this product. If you're unsure if the sound of a fan will help you sleep we recommend trying it out with a regular fan before investing in this product.
Ease of Use
Users found it very simple to operate. The app, however, could be more intuitive.
Portability
The size, shape, and overall design makes it easy to travel with. Runners who go to a lot of events will really enjoy this product.
10

. Pure Enrichment's Wave Premium



Users report LED button display can disturb sleep
Must be plugged in to an outlet
This is one of the consistently highest rated sound machines. That's because, like the Dreamegg, it comes with a phone charger and fairly sleek design. The Wave Premium Sleep Therapy Sound Machine comes with a functional USB port and a removable stand to help keep your bedside cables organized.
At around 30 dollars it's a little overpriced since it only is able to play six tracks and only has a single design to choose from. It does come with a certified 5-year warranty, however, so if durability is your primary consideration, it might be worth taking a look at.
Read more
Tone customization
The Wave Premium Sleep Therapy Sound Machine features 6 audio track selections including white noise, fan sounds, ocean sounds, rain sounds, stream sounds, and summer night sounds. This sound machine also claims these tracks are minimally repetitive and seamless.
Non-looping audio
The Wave Premium Sleep Therapy Sound Machine contains "seamless" looping audio every 15 minutes and a single frequency of white noise.
Timer
The Wave Premium Sleep Therapy Sound Machine has 15 minutes, 30 minutes, and 60-minute auto-off timer features. It also allows for continuous playback for overnight operation.
Portability for Travel
Thanks to Pure Enrichment's sleek, compact design (about 5.5 inches by 5.5 inches), the Wave sound machine fits easily into most backpacks, purses, and luggage.
Criteria Used for Evaluation
Expert Interviews & Opinions
Most Important Criteria
(According to our experts opinion)
Experts Opinion
Editors Opinion
Users Opinion
By Default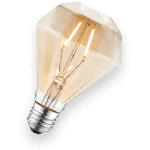 Looping vs. Non-Looping
Looping sound machines are the most popular options, however, some users may not like them since they play the same sounds over and over. If you think this will bother you, then you can purchase a sound machine that has longer recordings, but for the most part, most users don't mind either way--and remember, non-looping sound machines will be pricier.
Features or Gimmicks?
There minimalistic white noise machines and others with many more features. If you want something that offers lots of sound options, then go for it, otherwise, stick to what will fit your needs so you aren't overpaying for features you don't need.
Other Factors to Consider


Versatility
This is another one of the important things to consider before making your purchase. In order for a white noise machine to truly benefit you, you need to consider the sounds that are soothing to you.
When you were a child, did you use to fall asleep to the sound of the washing machine? Select a white noise machine capable of playing ambient household noises. Did you grow up on the coast? Select a white noise machine with the ability to play ocean sounds. In love with nature? Make sure your noise machine includes forest tracks and the chirping sounds you find soothing.
Selecting specific, targeted sounds that soothe you will foster a feeling of safety and comfort as you prepare to sleep.


Power Source
White noise machines can be powered by battery, Bluetooth, iOS/Android apps, remotes, or traditional corded designs. We recommend you make a quick assessment of your current household devices and select a white noise machine that is compatible with your lifestyle. Since portability is a feature many consider important, we have also included products that can also use batteries or be charged in advance.


Use
Many runners may benefit from quick naps that help them rest and recharge throughout the day. Having a timer function on your white noise machine can help you get more REM sleep during your naps and can help you create a more soothing environment while you rest. In addition, the timer function is a great way to measure time, relax while taking quick breaks from work, practice yoga, or get work done. In addition, if your partner is sensitive to noise, a sound machine can be timed to shut off when you fall asleep so they don't have to be bothered by it.
Frequently Asked Questions
q:

How do white noise machines work?

a:

White noise machines are simple devices that can typically be divided into two categories: white noise fans and white noise machines.

White noise fans are typically bubble or box-shaped and contain a fan that produces a steady whirring or humming sound. Some of them have an outer casing covered with small holes or slits that can be twisted to produce different tone frequencies.

White noise machines produce digital audio by either looping tracks or by playing non-repeating audio. These machines are also capable of replicating ambient nature sounds, household machines, the sounds of nature, heartbeats, and more. Generally speaking, the best white noise machines offer a wider sound selection to choose from.
q:

How does a white noise machine help you sleep?

a:

"The simple version is that hearing still works while you're asleep," says Seth S. Horowitz, a neuroscientist and author of The Universal Sense: How Hearing Shapes the Mind. As much as we might try, human beings aren't designed to fully drown out sounds while they're sleeping. That's probably because thousands of years ago, we needed the ability to wake up rapidly if we needed to flee from predators or alert others of impending danger.

Today, most of us don't have to worry about hungry tigers creeping up on us when we least suspect it but we might still find ourselves waking up in the middle of the night because of small, insignificant noises–like a child getting up to get water, a neighbor's door closing, or a car passing outside. That's where white noise machines come in. The best white noise machines provide a more consistent, safer-feeling, sound environment for us while we try to rest.
q:

What's the difference between white, pink, and brown noise?

a:

Sound therapists often divide different types of noises into specific sonic hues like white, pink, brown and so on. It's helpful to think of these different type of noise in the same way we think about light. White noise is really just a combination of all of the basic tones that our ears are able to hear. It's the same when we talk about white light – it's the combination of all the colors of the rainbow.

As you might have already guessed, it sounds exactly like what you'd expect– like flipping on an old-school television or radio that has no signal. White noise is special because our brains make us believe this sound is louder than anything else in the room. Pink noise does the same thing, except the higher frequencies are more muted. In general, people describe pink noise as sounding pretty natural – like rain or a fast-moving stream.

Fun fact: numerous studies have also shown that listening to pink noise can help improve your memory the next day. Brown noise is similar to a bass-boosted version of white noise that heavily decreases the sound of higher frequencies. In general, it sounds like strong wind or a looped recording of a crashing wave. Like pink noise, it's also been reported that brown noise can help improve memory and relaxation.

Overall, it doesn't really matter which color of noise you choose – as long as it helps you to fall asleep.
q:

I have Tinnitus, can I still use a white noise machine to help me sleep?

a:

Yes! In fact, white noise machines are often used as a form of Tinnitus therapy. The fluctuating sound of white, pink or brown noises, in particular, can be effective for masking the slight ringing that might otherwise distract you from sleeping.
q:

Will a white noise machine drown snoring?

a:

Unfortunately, no. A white noise machine won't be able to fully drown out the dulcet tones of your partner sawing logs. However, as Clete A. Kushida, director of the Stanford Center for Human Sleep Research, recently told Popular Science Magazine: "the majority of bedpartners prefer the constant white noise of a CPAP machine rather than their spouse's crescendo-decrescendo snoring sounds".

This likely means that if you have a constant white noise source, your brain will perceive it as louder than other sounds that might typically disturb your sleep. If you're dead-set on eliminating that snore from your life (without getting rid of your beloved partner), we've also included some of the best white noise machines that have Bluetooth capabilities (for wireless headphones) and audio jacks (for traditional headphones).
Subscribe to our newsletters