Our Favorite Winter Cycling Gear Fully Reviewed
last updated:
Jul 29, 2019
Dedicated cyclists don't necessarily stop just because the temperature drops a little bit. Actually, a lot of them don't stop in subzero weather and even
harsher conditions
. Whether you're a die hard cyclist who does it to stay in shape and for the love of the sport, or you're someone who likes to commute outdoors—there's a way for you to enjoy it year-round. Cold-weather cycling is a unique experience that can be invigorating when done with the right gear.
As long as you can safely cycle, there are plenty of
cold weather options for gear and apparel
. There's a big difference between cycling in an Alaskan winter and going out and riding year-round in Florida. There's a middle ground that involves colder temperatures and winter precipitation. If you can stand the cold, then there's no reason not to layer up and extend your
cycling season
.
In a Hurry? The test winner after 12 hrs of research

Buff Headwear
Why is it better?
Versatile piece for cycling, running or skiing
Merino wool is warm and fights odor
Can be worn as a hat, headband, scarf, mask or balaclava
Helmet compatible
Available in a wide variety of colors and patterns
In a
Hurry? Editors choice:

Test Winner: Buff Headwear

4
Researched Sources
1.4k
Reviews Considered
12
Hours Researching
15
Products Evaluated
Use
Features
Durability
Value
By Default
Click here to see more
Our Favorite Winter Cycling Geaer
Criteria Used for Evaluation


Use
With any gear that you purchase, you want the most bang for your buck. Purchasing accessories and apparel that can only be used at a certain time of the year may seem like a waste of money for some. This is why we looked at products that had multiple uses, and that were versatile enough to be used on other occasions. Many of the products that you can use for cold-weather cycling can also be used for sports like skiing, jogging, and other outdoor activities. Not everyone hibernates when the temperature starts to drop, and getting the right gear can keep you active year-round.
We made sure to look at the usability features of our bike gear and made sure each one is easy to use and has enough applications to be worth the investment. No product is worth anything if you cannot use it on a regular basis and if it does not meet your wants and needs. Each product on our guide will serve you well and will make your winter bike rides all the more fun and enjoyable and successful!


Features
There are a broad range of options available when it comes to cold-weather cycling gear and features. Every item may have a different set of customization options that can make it a better fit for you. We tried to take all of these features into account when populating our list with the most useful gear available. All of these features should make the cycling gear more reliable and easier to use on the go. It's also important that it be light enough and portable enough to allow you to maintain balance while riding.
It is important to think about the various features your bike gear offers and how it will help you ride more efficiently. Here at RunnerClick we made sure to look at the various features the winter bike gear will provide to you and included them in the product descriptions. Features big and small have been carefully considered and outlined for you so you can find the gear that is right for you!


Durability
Strong winds, water, dirt, and salt are all hard on any piece of equipment. We sought out pieces that were well-built and durable so you won't need to replace them every time winter rolls around.
There is no point investing in bike gear that won't hold up to the wear and tear of your normal use. We made sure the gear we included on our guide here are of high quality and are made to hold up to trail and track and pavement so you can get the most use out of them. The durability of the bike gear included here is one of the key factors we considered when researching the best gear on the market!


Value
The final factor we focused on as we searched for the best winter bike gear to present to you is the value each on has to offer. While we took the price point into consideration the true value for each product on our list we also looked at the true value of each product and took into consideration the balance of benefits and features along with the price point to find the best ones to present to you here!
Many people confuse value with price and look only at the price tag when they are shopping for bike gear. The true value though is more than the price you pay and will show when you consider the perks, features, benefits, and usability that come with your particular gear set. This is something most fail to consider so while you need to stay within your budget, investing a little more at the start is the best way to get quality gear that will serve you well!
Expert Interviews & Opinions
Most Important Criteria
(According to our experts opinion)
Experts Opinion
Editors Opinion
Users Opinion
By Default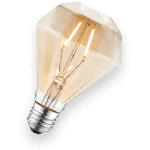 bike lights
When choosing the best gear to get you through the winter consider what your typical winter days look like and what kind of weather you plan to ride in. If you are not planning to continue riding when temperatures dip below freezing, stick with lightweight items that can be layered. Wet winters common to the Pacific Northwest mean you should focus on waterproof items such as overshoes and fenders. Ever changing and unpredictable weather may mean choosing versatile gear that can be taken on and off easily such as a Buff or leg warmers.
Safety
Always keep your cell phone or GPS tracker on you and let someone else know your exact route. Tell them when you'll be leaving, and when you expect to return. This gives you an additional safety net in case something goes wrong. If you fall off your bike and hit your head in colder temperatures, the risk is greater than if this happens to you in a temperate climate. You could develop hypothermia, go into shock, and potentially die if not found quickly enough. It's also important to pack some sort of emergency kit that includes a protein bar, something to drink, and a light source. A reflective blanket can also be a good idea when you plan on riding far from home. No one wants to get caught 10 miles away from civilization with a broken bike chain and a long walk in the snow.
Other Factors to Consider
Bottom Line
Winter Cycling Wardrobe
Your first impulse might be to throw on every piece of warm clothing you own before going out on a winter bike ride. In truth, cycling is some serious cardio and can drive the body temperature up quickly. Too many layers made out of the wrong types of materials can cause sweat to accumulate on the skin. This means overheating and then experiencing a chill on the surface of the skin when you try to cool down. Not only is this a shock to the system, it's also confusing to your muscles. If your base layers don't have moisture wicking properties and your outfit isn't breathable, you'll increase your risk of developing hypothermia. Your Winter cycling apparel needs to be breathable, flexible, and capable of managing a high moisture content.
Most cyclists have their go-to layering pieces for colder weather. How much you add on top of the base layers should depend on your location's climate and the weather forecast. Some cyclists will remove layers when they start to overheat. This can be helpful to regulate your body temperature, but it can also be cumbersome if you have to remove too many. While it's always better to need to take things off rather than to put something you don't have on, you still need to plan carefully. Make sure that anything that might need to come off is easy to carry, lightweight, and won't interfere with your ability to ride.
Consider the weather forecast when selecting your layers. Breathable, but moisture wicking base layers are a great start and will come in handy all year round. For days with little to no precipitation, soft shell jackets or fleece layers are your best bet for warmth and breathability. These layers tend to have more stretch and are less likely to cause you to overheat than completely waterproof options. However, when the temperature really plummets or if you are biking through heavy rain and snow, waterproof layers do become necessary. Being wet puts you at higher risk for hypothermia so staying dry is important for longer rides. A lightweight, packable rain jacket and rain pants are easy items to throw in your bag and are great to have on hand when you don't know what the weather has in store.
Safety
Cycling is a rewarding sport but it certainly has its risks. In the winter daylight hours are shortened and roads are slick creating an even more dangerous environment for biking. By taking the right safety precautions, you can reduce your risk of getting injured and still enjoy your weekend rides or daily commute.
Considering winter gear is a great first step for safety. Dressing appropriately and keeping your hands and feet protected will not only keep you warm but will also ensure you maintain good control over your bike. When choosing gear for your commute, it may be tempting to go with black but brightly colored items and reflective details are a better investment when it comes to making sure you are seen. Similarly, bike lights and reflectors are even more important in winter to make motorists aware of your presence.
Finally, some small changes to your riding style can improve your safety during winter rides. Fight the instinct to tense up in the cold and try to let your body remain loose and relaxed to better absorb the shock from chunks of ice or debris in the road. The shoulder of the road may be blocked by snow or water so don't stay too close to the curb. It is better to establish your riding space on the road than to dart on and off avoiding obstacles.
Frequently Asked Questions
q:

How warm should I dress?

a:

Our experts recommend dressing in enough layers so you are slightly cold when you set out. After a few minutes of pedaling, you will be warm and thankful that you are not sweating under excess clothing. Dressing in layers are the best way to keep yourself comfortable during your ride even in cooler weather. If you do happen to get too warm you can easily pull over for a moment and strip a layer off and keep going. It is also a good idea to carry an extra layer with you to put on if you are still feeling cold into your ride.
q:

What type of bike should I ride in winter?

a:

The colder the temperature, the simpler you will want your bike. When temperatures reach freezing, slush, salt, and dirt in the street can do damage to exposed chains and gears. Single-speed bikes or bikes with internal gear hubs are worth considering if you are riding regularly through the winter. Another important thing to consider is what kind of tires you have on your bike. The best bike in the world won't perform well in slick wet conditions if you do not have the proper tires for your bike. So make sure you have everything in order and ready to go before the cold weather sets in the temperatures drop.
q:

How do I take care of my bike in the winter?

a:

Do what you can to reduce rust formation by wiping down your chain and drivetrain after each ride to remove water, salt, and dirt buildup. Make sure to regrease when needed to keep the chain lubricated and moving smoothly. Routine care and maintenance is critical to protecting your bike from winter weather damages. Salt from roads will rust your bike. Snow and ice can corrode your chains. Cold weather can affect the gears and lines of your bike. Before you start on any ride you should do a safety check to make sure everything is in order.
q:

Do I need different safety gear for winter bike riding?

a:

There really is no need to get separate winter bike gear. Unless you need something warmer, then normal safety gear will work. You should always wear a helmet and pads when you ride. During winter weather it is even more important as the chances of hitting an icy patch and losing control of crashing is higher than in warmer weather. It is important to check your safety gear as well before heading out on a ride to make sure everything is in good working order and will protect you as it should!
Subscribe to our newsletters