Our Favorite Winter Cycling Gear Fully Reviewed
last updated
Jul 29, 2019
Dedicated cyclists don't necessarily stop just because the temperature drops a little bit. Actually, a lot of them don't stop in subzero weather and even
harsher conditions
. Whether you're a die hard cyclist who does it to stay in shape and for the love of the sport, or you're someone who likes to commute outdoors—there's a way for you to enjoy it year-round. Cold-weather cycling is a unique experience that can be invigorating when done with the right gear.
As long as you can safely cycle, there are plenty of
cold weather options for gear and apparel
. There's a big difference between cycling in an Alaskan winter and going out and riding year-round in Florida. There's a middle ground that involves colder temperatures and winter precipitation. If you can stand the cold, then there's no reason not to layer up and extend your
cycling season
.
In a Hurry? The test winner after 12 hrs of research

Buff Headwear
Why is it better?
Versatile piece for cycling, running or skiing
Merino wool is warm and fights odor
Can be worn as a hat, headband, scarf, mask or balaclava
Helmet compatible
Available in a wide variety of colors and patterns
In a
Hurry? Editors choice:

Test Winner: Buff Headwear

4
Researched Sources
1.4k
Reviews Considered
12
Hours Researching
15
Products Evaluated
Use
Features
Durability
Value
By Default
Click here to see more
Our Favorite Winter Cycling Geaer
Versatile piece for cycling, running or skiing
Merino wool is warm and fights odor
Can be worn as a hat, headband, scarf, mask or balaclava
Helmet compatible
Available in a wide variety of colors and patterns
Runs large
Some users find the wool a bit scratchy
This versatile piece of head and face wear is the perfect addition to any winter wardrobe. It is easily adjusted on the go and can be worn as a cap, headband, balaclava, scarf and face mask. Merino wool keeps you warm even when wet and fights odor more than synthetic alternatives making this buff ideal for any winter activity. The lightweight, tube design is easily folded and packed away, making this an easy layer to bring along when you don't know what the weather has in store.
Read more
Utility
Buff headwear is a versatile item that can be worn as a hat, headband, scarf or balaclava. The thin material fits comfortably under any helmet and merino wool keeps you warm even when the buff gets wet. Cyclists and runners love Buffs for their easy maneuverability on the go. You can start wearing it as a face mask when you get started and easily move it into a scarf as you begin to heat up.
Features
The Merino Wool material fights odor and remains warm even when wet. The lightweight tube design makes it easy to fold into a pack or wrap around your arm for storage.
Durability
Users report these Buffs are very durable. Some find they run a bit larger than the original style but they do not stretch out or develop tears through use. The Merino Wool does require hand washing but when cared for appropriately, this garment will last a long time.
Value
Buffs are available in a wide range of colors and patterns and price will range widely depending on the popularity of each style. The Merino Wool Buffs can typically be found between 20 and 50 dollars. Users find the versatility and durability of brand name Buffs is well-worth the investment.
2

. Timbuk2 Spire Backpack
Waterproof
32 liters
Compact
Comfortable fit
Sleek design perfect for the office
Convenient pockets
Padded laptop pocket
Ventilated back
Can be used year round
Straps are too narrow for some
When commuting through the winter, a waterproof backpack may be preferable to panniers. Carrying your bag on your back will keep you more compact so you can stay further away from cars when the side of the road is packed with snow or deep puddles. The Spire Backpack from Timbuk2 has everything you need during for your winter cycling commute. The rolltop design keeps gear dry while the ventilated back panel will not make you sweat. The sleek look is great for the office and the pockets are great for staying organized.
Read more
Utility
A waterproof pack comes in handy all year round and can be especially useful for winter cycling.
Features
This bag from Timbuk2 has a sleek look that is perfect for commuting to work. The waterproof roll top keeps all your items dry with specially considered pockets to keep you organized. The exterior pockets are perfect for items you need quick access to such as your lock and water bottle while an interior padded pouch protects your laptop or Ipad. A custom-fit strap design and ventilation in the back is ideal for cycling year round.
Durability
This bag is designed to face the elements. It is sturdy and will hold up well over time.
Value
At around 100 dollars, this sleek bag is reasonably priced and performs perfectly as a commuter bag.
3

. Pearl Izumi Ride Lobster Gloves
Softshell material protects from wind
DWR coating
Lobster grip allows for dexterity
Leather palms increase durability
Insulation without bulk
Pricey
May be overkill in milder winters
If you are planning to ride into sub-freezing temps, you are going to want some serious protection for your hands. These lobster gloves from Pearl Izumi provide lightweight warmth that does not limit dexterity. P.R.O softshell material with DWR coating protects the backs of hands from the elements while reinforced leather palms create a firm grip with added durability. These gloves are a bit pricey but will keep your digits toasty and mobile into the depths of winter.
Read more
Utility
Lobster Claw gloves are a great idea when the temperature drops as they keep your digits toasty while still allowing for the dexterity to grip the handlebar and reach the brakes.
Features
These Ride Pro AMFIB gloves from Pearl Izumi are designed specifically for cycling. The P.R.O. Softshell back with DWR coating protects the backs of hands from wind and water as you ride. Reinforced leather palms grip handlebars comfortably and PrimaLoft insulation provides warmth without adding bulk, so fingers can move easily from handlebar to brakes. Finally, the fleece lined interior has a soft skin feel so gloves can be worn without internal liners.
Durability
Leather on the palms improves durability on these gloves so they will not wear as quickly when you place pressure on the handlebars.
Value
These gloves retail at 75 dollars but may be found cheaper in certain styles and sizes. They may seem expensive but these cycling gloves are the best for keeping your hands warm during brutal winter rides.
4

. Pearl Izumi Barrier Skull Cap
Warms ears and protects forehead
Moisture wicking
Breathable
Fights odor
Close fit works with all helmets
Ponytail compatible
Can also be used for skiing and running
Lightweight
Small fit does not cover everyone's ears
Although your helmet will provide some warmth for your head, most are designed with ventilation to keep you cool. Not to mention they do little to protect your ears and forehead from strong winds. Many winter cyclists benefit from covering up with a wool beanie or skull cap to protect these vulnerable areas and manage moisture under their helmets. We love this Pearl Izumi skull cap because it fits comfortably, remains breathable and fits well under all helmets.
Read more
Utility
A skull cap is an important addition to your cycling gear when the temperatures drop. The cap keeps your ears warm and protects from wind coming through the vents in your helmet. Users find this cap works well for all kinds of activity and find the moisture-wicking fabric and streamlined design work great for running and skiing as well as winter cycling. The lightweight and compact size make it perfect for stashing in your bag.
Features
This Pearl Izumi Skull Cap is a favorite for its anatomical design that fits seamlessly under any helmet. The segmented cap features a windproof front panel to protect the forehead from strong winds as you ride. The top, sides, and back are made from a breathable fleece material that will help your head manage temperature and wick moisture under your helmet. Users also love the opening in the back that accommodates a ponytail.
Durability
Users report this cap feels very well made and have no concerns about it stretching out or developing holes.
Value
This cap can be found for well below 30 dollars. It is well worth the money for its performance, ergonomic design, and versatility for winter sports.
5

. Gore Bike Wear Power Windstopper Softshell Gloves
Wind stopping material protects back of hands
Rubberized area for grip
Padding on palm for comfort
Softshell material is good for flexibility
Breathable
Lightweight
Water Resistant
Run small
No fleece or insulating material to warm hands
These Softshell Gloves focus on keeping the elements out and keeping your hands mobile. Flexible, softshell material allows for a good range of motion while still blocking wind and resisting water. The palms have rubberized areas for grip and padded areas for comfort while holding the handlebars. They will not do much to warm hands in very cold temperatures but they do an excellent job of protecting hands in the moderate cold or when you are creating your own heat.
Read more
Utility
These Gore Bike Wear Gloves aim at protecting the backs of your hands from the wind and keeping your palms protected and comfortable while grasping the handlebars. The softshell material and lightweight emphasizes flexibility and free range of motion while you ride.
Features
Soft shell material on the back of these gloves blocks wind and resists water while remaining breathable and flexible. Rubberized areas on the palms help you grip handlebars with confidence. Users report these gloves run short in the fingers. Most find that ordering a one or two sizes up makes them more comfortable for long rides.
Durability
Gore prides itself on durability. Reviewers find these gloves hold up well and are reinforced in the right areas to avoid premature wear.
Value
These gloves range between 40 and 50 dollars.



Effective waterproofing
Easy to pull on
No need to buy new shoes
Reflective details for visibility
Only really necessary for wet winters
Keeping feet warm through a wet winter requires some waterproofing. These Endura Road Overshoes are a fan favorite among riders in the Pacific Northwest. Theses Neoprene booties can be zipped over any shoes and do a great job of sealing out water.
Read more
Utility
There's no need to invest in expensive winter cycling boots when waterproof overshoes can keep feet dry and protect your footwear. Riders living and commuting through rainy winters usually opt for overshoes to wear over their cycling shoes or even their work shoes. The covers are easy to pull on and leave an opening in the bottom so you can still clip in.
Features
The Endura Road Overshoe is a favorite when it comes to waterproofing. These shoes effectively keep water out, and, despite the desired tight fit, users feel they are easy to zip on over their shoes. The reflective detail on the back also increases your visibility in wet conditions.
Durability
The neoprene toes are susceptible to wear and tear over time. Most users get through 2 or 3 long winters before needing a replacement.
Value
At less than 50 dollars, these overshoes are a great value. Plan to replace them every few years but they will still be much less expensive than getting another pair of cycling shoes.
7

. Oakley Jawbreaker Shield Sunglasses
Lightweight, flexible frames
Great performance
Resist fogging
Easy to change lenses
Stay on your face during activity
Do not obstruct field of vision
Durable
Between the rain, snow, wind and UV rays, your eyes need protecting in the winter just as much as they do in the Summer. These Jawbreaker Shield glasses from Oakley combine face the face protection of ski goggles with the lightweight of sunglasses. Users find these glasses perform best on long rides, the shades are easy to switch out depending on the lighting and they will not fog as you heat up.
Read more
Utility
Eye protection is critical through the winter. Ski goggles may work for some cyclists but most prefer the unobstructed peripherals, lightweight and exchangeable lenses of sunglasses. Standard dark frames are perfect for those bright and sunny days but clear or yellow tinted glasses are worth having when the sun sets early and there is rain or snow compromising your view.
Features
The Oakley Jawbreakers have a very lightweight and flexible frame that feels as though it is barely there. The lenses are very easy to change out and provide 100% UV protection without fogging up.
Durability
Despite the lightweight plastic on the frames, these glasses are very durable.
Value
At well over 200 dollars, the price is a bit steep, and let's face it, you will not likely be wearing these clear sunglasses for much else outside of cycling. Many users can get by with cheaper safety glasses or ski goggles that they already own making the price a bit difficult to justify for the casual cyclist.
8

. Planet Bike SpeedEZ Fenders
Keeps you dry without adding layers
Easy to assemble
Works with most bikes
Useful year round
Some users find them a bit wobbly for long rides
A good set of fenders is worth considering for any cycling commuter but may be worth extra consideration in the winter. When the roads are wet and slushy, fenders will protect your clothes from mud and snow. This set from Planet Bike is easy to set up on almost any bike and the polycarbonate build is lightweight but durable.
Read more
Utility
When the road is wet but there is no chance of rain or snow, full rain gear is overkill just to protect your workshirt. Fenders are a great tool for any commuter to protect your clothing and prevent that winter slush from spraying everywhere.
Features
These SpeedEZ fenders from Planet Bike are easy to set up and work well on most bikes. Mudflaps extend their coverage and the carbon fiber build is lightweight so you won't feel your being weighed down.
Durability
The carbon fiber on these fenders is very durable despite its light weight.
Value
At less than 50 dollars, these fenders are an easy and affordable addition to updating your bike for winter.
9

. Pearl Izumi Elite Thermal Leg Warmers


Versatile coverage for unpredictable weather
Easy to take on and off
Comfortable fleece lining
Breathable
Anatomic construction prevents bunching
Great for warm ups
In more mild or unpredictable winters, leg warmers are a great item to have on hand. Rather than investing in a new pair of full-length cycling tights, you can just pull these on over your summer bib shorts. Cyclists riding infrequently changing conditions love these thermal leg warmers from Izumi as the zippers make them easy to pull on and off. The fleece lining, breathable membrane, and anatomic design remain comfortable and keep you warm through long rides.
Read more
Utility
Legwarmers come in handy when the temperature dips or the winds pick up. You can wear them with the cycling bib you've already got and are fairly easy to pull on and off on the side of the road with changes in weather.
Features
These Pearl Izumi leg warmers are a great option for leg warmers. The fleece lining and anatomic construction make for a comfortable fit while the P.R.O membrane protects from water while still remaining breathable. Zippered ankles make for easy removal and reflective details increase visibility.
Durability
These leg warmers are well constructed and will last multiple seasons of winter riding.
Value
At over 100 dollars these leg warmers are not that much less expensive than a full-length cycling bib. However, they do offer more versatility in coverage and are an easy item to have stowed away.
10

. Cygolite Metro 700 and Hotshot 100 Bike Light Combo Set



Bright
SteadyPulse mode lights your way and draws attention
6 light modes on each light
USB rechargeable
Great value for the set
As daylight hours shorten and visibility worsens, making sure you are seen is critical. Having a reliable bike light could save your life on an evening commute. This combo set from Cygolite has you covered from both sides for optimal visibility. Cygolite Metro's SteadyPulse mode is ideal for evening riding as it provides a steady spotlight for the rider to see the road while simultaneously pulsing to draw attention of passing motorists.
Read more
Utility
A good bike light can be used year round to improve your visual field at night and make sure you are seen by drivers.
Features
This Cygolite set features a rechargeable headlight and taillight. With 100 lumens in the tail light and 700 lumens in the headlight, these lights will make give off plenty of power to light your way. With 6 modes on each light, you have plenty of options for finding the right amount of light for any conditions.
Durability
These lights are water resistant, not waterproof, but they are solidly built and have a long battery life.
Value
These bright lights are a great value when bought In the combo set. You can get both lights for around 55 dollars.
Criteria Used for Evaluation


Use
With any gear that you purchase, you want the most bang for your buck. Purchasing accessories and apparel that can only be used at a certain time of the year may seem like a waste of money for some. This is why we looked at products that had multiple uses, and that were versatile enough to be used on other occasions. Many of the products that you can use for cold-weather cycling can also be used for sports like skiing, jogging, and other outdoor activities. Not everyone hibernates when the temperature starts to drop, and getting the right gear can keep you active year-round.
We made sure to look at the usability features of our bike gear and made sure each one is easy to use and has enough applications to be worth the investment. No product is worth anything if you cannot use it on a regular basis and if it does not meet your wants and needs. Each product on our guide will serve you well and will make your winter bike rides all the more fun and enjoyable and successful!


Features
There are a broad range of options available when it comes to cold-weather cycling gear and features. Every item may have a different set of customization options that can make it a better fit for you. We tried to take all of these features into account when populating our list with the most useful gear available. All of these features should make the cycling gear more reliable and easier to use on the go. It's also important that it be light enough and portable enough to allow you to maintain balance while riding.
It is important to think about the various features your bike gear offers and how it will help you ride more efficiently. Here at RunnerClick we made sure to look at the various features the winter bike gear will provide to you and included them in the product descriptions. Features big and small have been carefully considered and outlined for you so you can find the gear that is right for you!


Durability
Strong winds, water, dirt, and salt are all hard on any piece of equipment. We sought out pieces that were well-built and durable so you won't need to replace them every time winter rolls around.
There is no point investing in bike gear that won't hold up to the wear and tear of your normal use. We made sure the gear we included on our guide here are of high quality and are made to hold up to trail and track and pavement so you can get the most use out of them. The durability of the bike gear included here is one of the key factors we considered when researching the best gear on the market!


Value
The final factor we focused on as we searched for the best winter bike gear to present to you is the value each on has to offer. While we took the price point into consideration the true value for each product on our list we also looked at the true value of each product and took into consideration the balance of benefits and features along with the price point to find the best ones to present to you here!
Many people confuse value with price and look only at the price tag when they are shopping for bike gear. The true value though is more than the price you pay and will show when you consider the perks, features, benefits, and usability that come with your particular gear set. This is something most fail to consider so while you need to stay within your budget, investing a little more at the start is the best way to get quality gear that will serve you well!
Expert Interviews & Opinions
Most Important Criteria
(According to our experts opinion)
Experts Opinion
Editors Opinion
Users Opinion
By Default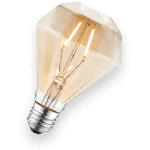 bike lights
When choosing the best gear to get you through the winter consider what your typical winter days look like and what kind of weather you plan to ride in. If you are not planning to continue riding when temperatures dip below freezing, stick with lightweight items that can be layered. Wet winters common to the Pacific Northwest mean you should focus on waterproof items such as overshoes and fenders. Ever changing and unpredictable weather may mean choosing versatile gear that can be taken on and off easily such as a Buff or leg warmers.
Safety
Always keep your cell phone or GPS tracker on you and let someone else know your exact route. Tell them when you'll be leaving, and when you expect to return. This gives you an additional safety net in case something goes wrong. If you fall off your bike and hit your head in colder temperatures, the risk is greater than if this happens to you in a temperate climate. You could develop hypothermia, go into shock, and potentially die if not found quickly enough. It's also important to pack some sort of emergency kit that includes a protein bar, something to drink, and a light source. A reflective blanket can also be a good idea when you plan on riding far from home. No one wants to get caught 10 miles away from civilization with a broken bike chain and a long walk in the snow.
Other Factors to Consider
Bottom Line
Winter Cycling Wardrobe
Your first impulse might be to throw on every piece of warm clothing you own before going out on a winter bike ride. In truth, cycling is some serious cardio and can drive the body temperature up quickly. Too many layers made out of the wrong types of materials can cause sweat to accumulate on the skin. This means overheating and then experiencing a chill on the surface of the skin when you try to cool down. Not only is this a shock to the system, it's also confusing to your muscles. If your base layers don't have moisture wicking properties and your outfit isn't breathable, you'll increase your risk of developing hypothermia. Your Winter cycling apparel needs to be breathable, flexible, and capable of managing a high moisture content.
Most cyclists have their go-to layering pieces for colder weather. How much you add on top of the base layers should depend on your location's climate and the weather forecast. Some cyclists will remove layers when they start to overheat. This can be helpful to regulate your body temperature, but it can also be cumbersome if you have to remove too many. While it's always better to need to take things off rather than to put something you don't have on, you still need to plan carefully. Make sure that anything that might need to come off is easy to carry, lightweight, and won't interfere with your ability to ride.
Consider the weather forecast when selecting your layers. Breathable, but moisture wicking base layers are a great start and will come in handy all year round. For days with little to no precipitation, soft shell jackets or fleece layers are your best bet for warmth and breathability. These layers tend to have more stretch and are less likely to cause you to overheat than completely waterproof options. However, when the temperature really plummets or if you are biking through heavy rain and snow, waterproof layers do become necessary. Being wet puts you at higher risk for hypothermia so staying dry is important for longer rides. A lightweight, packable rain jacket and rain pants are easy items to throw in your bag and are great to have on hand when you don't know what the weather has in store.
Safety
Cycling is a rewarding sport but it certainly has its risks. In the winter daylight hours are shortened and roads are slick creating an even more dangerous environment for biking. By taking the right safety precautions, you can reduce your risk of getting injured and still enjoy your weekend rides or daily commute.
Considering winter gear is a great first step for safety. Dressing appropriately and keeping your hands and feet protected will not only keep you warm but will also ensure you maintain good control over your bike. When choosing gear for your commute, it may be tempting to go with black but brightly colored items and reflective details are a better investment when it comes to making sure you are seen. Similarly, bike lights and reflectors are even more important in winter to make motorists aware of your presence.
Finally, some small changes to your riding style can improve your safety during winter rides. Fight the instinct to tense up in the cold and try to let your body remain loose and relaxed to better absorb the shock from chunks of ice or debris in the road. The shoulder of the road may be blocked by snow or water so don't stay too close to the curb. It is better to establish your riding space on the road than to dart on and off avoiding obstacles.
Frequently Asked Questions
q:

How warm should I dress?

a:

Our experts recommend dressing in enough layers so you are slightly cold when you set out. After a few minutes of pedaling, you will be warm and thankful that you are not sweating under excess clothing. Dressing in layers are the best way to keep yourself comfortable during your ride even in cooler weather. If you do happen to get too warm you can easily pull over for a moment and strip a layer off and keep going. It is also a good idea to carry an extra layer with you to put on if you are still feeling cold into your ride.
q:

What type of bike should I ride in winter?

a:

The colder the temperature, the simpler you will want your bike. When temperatures reach freezing, slush, salt, and dirt in the street can do damage to exposed chains and gears. Single-speed bikes or bikes with internal gear hubs are worth considering if you are riding regularly through the winter. Another important thing to consider is what kind of tires you have on your bike. The best bike in the world won't perform well in slick wet conditions if you do not have the proper tires for your bike. So make sure you have everything in order and ready to go before the cold weather sets in the temperatures drop.
q:

How do I take care of my bike in the winter?

a:

Do what you can to reduce rust formation by wiping down your chain and drivetrain after each ride to remove water, salt, and dirt buildup. Make sure to regrease when needed to keep the chain lubricated and moving smoothly. Routine care and maintenance is critical to protecting your bike from winter weather damages. Salt from roads will rust your bike. Snow and ice can corrode your chains. Cold weather can affect the gears and lines of your bike. Before you start on any ride you should do a safety check to make sure everything is in order.
q:

Do I need different safety gear for winter bike riding?

a:

There really is no need to get separate winter bike gear. Unless you need something warmer, then normal safety gear will work. You should always wear a helmet and pads when you ride. During winter weather it is even more important as the chances of hitting an icy patch and losing control of crashing is higher than in warmer weather. It is important to check your safety gear as well before heading out on a ride to make sure everything is in good working order and will protect you as it should!
Subscribe to our newsletters