10 Best Wireless Headphones Compared and Fully Reviewed
last updated
May 17, 2019
Wireless headphones have been a godsend to runners because it gives us one last thing to worry about during our runs--and here we feature the best wireless headphones currently available, so you can pick from the best of the best.

This allows you to run freely and keeps you completely hands-free. Seriously, how annoying is it when your wires get tangled or when you accidentally yank on them during your run. Since there are tons of options to choose from nowadays, we have taken the time to compile a list of the top 10 best wireless headphones, along with their Pros & Cons and what to look for before making your purchase.

The best wireless headphones are comfortable, will stay in places and will get you through all of your athletic endeavors so you don't have to push through the silence! Enjoy our list of the best below!
In a Hurry? The test winner after 12 hrs of research

Samsung Gear IconX
Why is it better?
Useful running features
3 color options
Comfortable
Functional
Easy to control music
Different sizing options
In a
Hurry? Editors choice:

Test Winner: Samsung Gear IconX

4
Researched Sources
2k
Reviews Considered
12
Hours Researching
20
Products Evaluated
Features
Value
Fit
Sound Quality
Advanced Features
By Default
Our Top 10 Favorite Wireless Headphones



Useful running features
3 color options
Comfortable
Functional
Easy to control music
Different sizing options
The Samsung Gear IconX wireless earbuds are really sleek and minimalistic as far as how they look. They are also available in three different colors to choose from, so if you want some choices you love that! overall they are really comfortable, innovative, and perfect even for everyday use.
Read more
Features
This one has a decent battery life--between 4-7 hours depending on how what setting you're using them on. They easily control your music and even help track your speed, distance, and calories.
Value
These are pretty pricey but well worth the investment--especially for avid runners and fitness enthusiasts.
Fit
These headphones come with different earbud and wingtip sizes so you can be sure they have one that fits.
Advanced Features
As far as advanced features go, these are compatible with speech commands so you can stay completely hands-free. These will help you set and meet your fitness goals--so you can stay on track!
Sound Quality
As far as sound quality, these are beyond exceptional. Not only will you be able to hear to your music in high-quality streaming, but you can control via voice command.



Great sound quality
Weather resistant
Sweat resistant
3 different sizes to choose from
Comes with a charging case
Great fit
The Bose SoundSport Free wireless headphones are at the top of the list right now because they are truly are one of the best of the best out there. They are superior in technology and are really comfortable—they even have an app that will track them down if you misplace them.
Read more
Features
As far as features, these are really completely wireless. They are perfect for athletes and will truly allow you to be completely hands-free. They are sweat and weather resistant—so you don't have to take them out if it starts to rain.
Value
These are some of the most expensive wireless headphones out there, but they are definitely worth every cent if they fit your budget.
Fit
In terms of fit, these headphones are available in small, medium, and large. They fit comfortably and securely—just make sure to try each size on when you get them and fit them to fir your ears.
Advanced Features
These headphones also offer quite a bit of advanced features as well. They have a dual microphone, so when you are on the phone you know you can be heard clearly. These headphones can also connect via Bluetooth to all of your smart devices and will play for up to 5 hours at a time—although the charging case will give you an additional 10 hours.
Sound Quality
If you are looking for a pair of earbuds that give you exceptional sound, then you will love these. They provide you with clear sound so you enjoy your music with each stride.



Can be paired to multiple devices
Reflective
Bone conduction
Noise canceling
Expensive
Uncomfortable to some users
The Aftershocks Trek wireless headphones offer optimal sound quality and complete wireless technology. They are incredibly easy to use and designed to be used for the long haul—and comfortable enough to be worn all day as well!
Read more
Features
In terms of features, these headphones are completely sweatproof. They are designed to be worn for hours on end and they can run for 6 hours non-stop.
Value
These are super pricey, but they are totally worth it, especially if you want something that will last you long term and won't breakdown on you.
Fit
These headphones feature a wrap-around band to ensure that they stay securely in place. And, when you aren't using them, you can easily keep them around your neck.
Advanced Features
If you are looking for a pair of headphones that has even more to offer, you will love that these also offer additional reflectivity—and it allows you to be seen for up to 500 feet away. They can connect to all smart devices via Bluetooth and they can also be paired to multiple devices.
Sound Quality
These headphones feature wireless bone conduction for optimal sound. Their pitch tech ensures you can hear the clearest music and it also allows them to completely noise canceling.



Waterproof and sweatproof
13.5 hour battery life
3 year warranty
Comes with its own app.
Expensive
They are so small that some runners reported that they lost them too easily.
he Jabra Elite Sport offers cutting edge technology to ensure superior sound quality and Bluetooth capabilities. These are the headphones for you if you are obsessed with new technology.
Read more
features
The list is long for this pair. To begin runners get 13.5 hours of battery life because this product comes with its own mobile charging station. Although tiny, each earbud offers two separate microphones for amazing sound quality. Runners also loved the blue tooth technology, saying that they never lost connection, even over longer distances. Plus they are totally waterproof (and sweatproof).
Value
These are a pricey pair of headphones. They come in right around $250, so they are not for the athlete who is looking to save money. However, review after review raved that they were worth the price. Add to this the fact that they come with a three-year warranty which is an extremely rare find.
Fit
Runners love the small and snug fit of these earbuds. They are truly wireless and are comprised of tiny buds that fit snuggly in the ear.
Advanced Features
On top of everything these headphones offer, these also come with a heart rate monitor. They are designed to provide you with fitness monitoring to reach your goals. They also keep track of your reps and keep up with your pace so you can track everything that you need.
Sound Quality
These wireless headphones provide superb sound for all calls and music. They also feature two microphones so you can be heard clearly, even when you are on the go.
5

. Optoma NuForce BE Sports 3



Great sound
Comfortable
Easy to use
Durable
Compact
Great battery life
Weather resistant
Affordable
SpinFit TwinBlade ear tips
These are the best bang for your buck. They're comfortable, easy to use, and let you be handsfree during your runs. Now technically these have a wire to hold them in place, but the connect to your device via bluetooth and provide you with excellent sound.
Read more
Features
These headphones provide high-quality sound and are durable and easy to use. They have ten-hour battery life and are weather resistant--so you don't have to freak out if you get caught in the rain.
Value
These are one of the most affordable on our list and this doesn't come with much sacrifice when it comes to features.
Fit
These headphones feature the patented SpinFit TwinBlade ear tips for optimal comfort.
Advanced Features
These headphones are designed to last you all day—and with their charging case, you will get an additional 6 hours. They come with a heart rate monitor as well and they will keep up with your pace as well.
Sound Quality
In terms of sound quality, these headphones offer excellent sound quality and come with 2 built-in microphones. They also filter out sound to ensure you can hear and be heard.



Comfortable and secure fit
Lightweight
Durable
Sweatproof
Water Resistant
Comes with a 3-year warranty
Really expensive
They slip out of the ears of users with small ears
The RHA TrueConnect wireless headphones are definitely pricey, but they are worth every cent! They are incredibly resistant to sweat and water as and also provide a snug and secure fit that you can trust won't slip around.
Read more
Features
These headphones offer 5 hours of playtime and an additional 20 hours with the charging case. They are also completely sweat and water resistant so they will hold their own.
Value
These are really expensive but worth every penny given how durable and reliable they are.
Fit
If you are looking for headphones that fit securely and snuggly, you will love these headphones. They won't move around and they have comply foam and silicone that will ensure they fit you perfectly.
Advanced Features
These headphones come with a 3-year warranty and are completely wireless. Their connection is really reliable, so you don't have to worry about them disconnecting when you need them most.
Sound Quality
If you are looking for optimal sound quality you will love these! They offer crisp sound so you can enjoy your music every stride.



Long battery life
Compatible with any Bluetooth device
Starts playing when you place them in our ears and pauses when you take them out
Expensive
Doesn't fit all ear types
The Apple Airpods have improved greatly over time and have become incredibly popular. They're comfortable, easy to use, and exactly what runners are looking for. They are also compatible with any device that has Bluetooth--not just Apple products.
Read more
Features
These headphones are perfect for runners because they have a long battery life--so you don't have to worry about them dying on you during your runs--just one charge gives you 5 hours of non-stop listening time. And if you use a charging case you can have them run continuously for 24 hours!
These headphones also begin to play when you place them in your ears, and automatically pause when you take them out!
Value
These headphones cost quite a bit--but if you are looking for a wireless headphone with a long battery life and that doesn't interrupt your listening time whatsoever, then these are the way to go.
Fit
These headphones fit most ears, but unfortunately, they don't fit all ear types.
Advanced Features
These headphones come with a charging case as well--with just 15 minutes in the case you will get an additional 3 hours of listening time.
Sound Quality
If you want crisp sound quality you will love these—they sound great and you can enjoy your music or have clear conversations whenever you'd like!



Comfortable over ear design
Superior noise canceling
Some find them to be bulky
They are very expensive
No "best headphones" list would be complete without at least one Bose product. Bose is the gold standard when it comes to noise-cancelling headphones and superior sound quality. The Bose QuietComfort 35 is just another example of this quality and excellence proving its worth in the real world. It is made o last, is durable, comfortable, and provides some of the best noise cancelling and sound quality control of any headphones on this list!
Read more
Features
Bose wireless headphones are known for their sound quality and comfortable and durable design. You can enjoy three levels of world-class noise cancellation for better listening experience in any environment.
Value
Bose is a top of the line product and the price tag certainly reflects that. While this may be quite a bit out of the price range for some runners, those runners who are serious about sound quality and who want wireless headphones that will serve them well no matter where they go, then the Bose QuietComfort 35 is a smart choice!
Fit
This is one of the larger and bulkier of the wireless headphones on this list but that is part of what allows them to be such a highly regarded option among runners. The over-ear design provides full control of sound quality and volume and makes noise cancellation easy, no matter what is going on around you. The Bose QuietComfort 35 is a great choice for those who have the money to spend and who need great quality for their wireless headphones!
Advanced Features
And the special Alexa-enabled features make it easier to find the music, news, and information you want and need. Noise-rejecting dual-microphone system gives you a clear sound and voice pick-up quality while the balanced audio performs well at any volume. The Bose QuietComfort 35 also offers Hassle-free Bluetooth pairing, personalized settings, access to future updates, and more through the Bose Connect app!
Sound Quality
These headphones are pretty bulky and definitely large in size--but they also provide great sound quality.



Long battery life
Universal fit
Secure fit
Sleek design
Sweatproof
The Jaybird X3 come highly rated this year. They are a favorite among runners who like to be as hands-free as possible during their runs. These headphones are comfortable, have a long battery life, and come in several sizes--to ensure they securely fit each person the way they are supposed to.
Read more
Features
The small and sleek design of these headphones allows them to be discrete, comfortable, and efficient. They also have universal fit--so they fit everyone! They come with silicone ear fins in various sizes--to make sure there is a fit for even those with the smallest of ears.
Value
These headphones are pricey--however, they are great for those looking for a universal fit. It is especially difficult for those with smaller ears to find a good pair of headphones, so these are especially worth the cost since they come with additional ear fins.
Fit
These headphones offer a universal fit and come with additional silicone ear fins for additional adjustment.
Advanced Features
These headphones also have a long battery life--up to 8 hours of straight playing! And with a 15-minute quick recharge, you will gain a full hour of playing time as well! These headphones also utilize hydrophobic nano-coating, to ensure they are sweat proof--and thus much more sanitary as well as slip-proof.
Sound Quality
Providing excellent sound quality is something these headphones do best. Are they the best on our list, no--but they certainly are among the best.
10

. Plantronics BackBeat Fit



Waterproof and sweat proof
Durable
Stylish
8-hour battery life
Some runners reported that the range on these blue tooth headphones wasn't as good as some others they had tried in the past.
Plantronic is a headphone brand that is perfect for the individual who is looking for a high-quality pair of noise-canceling headphones. Waterproof, sweatproof, stylish and durable these are a great choice for the athlete looking to purchase a high-quality pair of wireless headphones. The Plantronics BackBeat Fit prides itself on being a comfortable pair of headphones that won't distract athletes from their workout goals due to issues in fit and function. Another superior quality about this brand is that they really pride themselves on being available and helpful to their customers. They are happy to help you set up a new product or troubleshoot around any issues you may be having.
Read more
Features
While most workout headphones do claim to be sweat proof, these are also waterproof. They use a technologically advanced nano-coating to ensure that moisture, in any form, won't damage these headphones. The over-ear fit ensures that they will stay in place and won't distract you by moving around.
Value
This product retails for just under $150. Runners reported that it was a very durable product.
Fit
These headphones feature an around the head, durable feature to support them staying in place during workouts. In addition to this, this model features the stay aware technology that doesn't block out all sound so you can stay safe and secure in your environment. This is a unique fitting headset and some runners reported that it took some time to get used, but once they did, they really enjoyed the security that they offered.
Advanced Features
Plus, they have an 8 hour battery life. With the on-ear controls, you don't have to struggle with awkward changes of pace or movement to change a song or answer a call.
Sound Quality
Reliable sound quality that will keep you entertained whether you are on the go or just relaxing--you can definitely expect these to allow you to enjoy your music.
Criteria Used for Evaluation


Features
Wireless headphones come with unique features that are individual to each product. These features are important for runners to consider because each runner has unique individual needs. One important feature we considered was battery life. Runners, especially distance runners, have been faced with the difficult situation of technology dying midway through their run. Likewise, many runners find it important for devices to charge quickly once they die or give notice before they are dying. Another feature we considered was Bluetooth connectivity.
Some products had a shorter range or would lose connectivity once the device was placed in a pocket. We also looked at special features that certain products offered that made them unique. Some products provide the option of downloading music directly to the earbuds while some came with travel charging case. All of these details are important for the runner to be aware of so they can make the best choice for their needs.


Value
Many of the choices runners make are driven by their budget. It was important to list the cost and the value clearly so that runners could make informed decisions and select a product that best fits their budget.


Fit
Wireless headphones are a wonderful addition to the world of runners, but they aren't at all helpful if they are uncomfortable to wear. One of the main complaints that runners have in regards to their headphones is that they fall out or need constant readjusting. This can be distracting to the runner. In addition to this, all runners have a personal preference as to the particular fit they prefer. We were sure to detail each fit so the runner could make the most informed choice.


Advanced Features
Technology
The key to a good pair of wireless headphones is that it is compatible with your preferred device. The products on our list can connect via Bluetooth to any smartphone. Since runners purchase wireless headphones primarily to connect to their music and their fitness apps like Nike+ Run Club and MapMyRide, a high quality pair of wireless headphones should have no problem connecting to either.
The connection should be strong and reliable. We also looked at the range of the connection as well. For example, you don't want to lose connection to your device if you place your phone into your pocket or into a runner pouch. Since some athletes are using their headphones in their home gyms, you don't want to leave a room and lose your connection either. In addition to connectivity, we also looked at the additional technology offered by the product. Some wireless headphones come with their own app, and in that case, we looked at the quality and usability of these apps.


Sound Quality
In our search, we found many headphones that fit well, had great Bluetooth range, were stylish, but when it came down to it, the sound quality just didn't cut it. It can be very difficult to fit a quality speaker into such a small space, but all of the products on our list were able to do just that. While some of the headsets, like the 66 Audio BTS+ that made this list, over the total surround sound, noise canceling experience, we also added some headphones that provided excellent sound quality but still allowed you to hear your surroundings.
Expert Interviews & Opinions
Most Important Criteria
(According to our experts opinion)
Experts Opinion
Editors Opinion
Users Opinion
By Default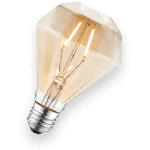 Your getting what you pay for
In most cases I would say, you don't need the most expensive one, you can most likely find what your looking for in a cheaper version. For this specific product your getting what you pay for. There are wireless headphones out there with the capacity to connect to your tv, wireless feature keeps you from being tethered to your device, works up to 150 ft. away, and you can answer calls with a single tap.
Research
Learning new information never hurt anyone, especially when your making a big buy. Read some reviews, look around, find headphones that fit your daily routine, your spending limit, with all the features you are looking for. Don't make this one of your impulse buys.
Consider the environment
Where you run and workout will affect what kind of headphones you need and how much noise canceling or other features you may want or need. Trail runners will need for durability and a better fit. Those who run at the gym may want more noise canceling features. If you do a lot fo your runs and workouts at home you may be able to get by with a more basic or cheaper pair of headphones.
Other Factors to Consider


Model
Our list has a combination of big brand names and smaller, less well-known brands. Brand recognition might not be an issue for some, but some athletes feel more secure with a product that they recognize and has proven to work in the past for them. While there is often a lower cost associated with a lesser recognized brand name, a well-known name often comes with a more robust warranty policy and a better-equipped team of customer service personnel.
Frequently Asked Questions
q:

Q. Are wireless headphones waterproof?

a:

This is going to be different for each product, but overall, most wireless headphones are sweat-proof, but not many are actually waterproof.
q:

Q. What devices are compatible with wireless headphones?

a:

Most wireless devices that have Bluetooth capabilities will be compatible with your wireless headphones. In addition to this, many wireless headphones come with their own unique fitness apps.
q:

Q. How much should I expect to pay for wireless headphones?

a:

The most expensive product on our list is over $400 while the most affordable are closer to $50. Wireless headphones can be purchased for much less if cost is a primary concern; however, the headphones that cost less often came with very limited warranties or no warranties at all.
q:

Q. How long can I expect the battery life of wireless headphones to last for?

a:

Many wireless headphones come with a portable charging case. These items boast a battery life of close to 30 hours. A good quality product will give you at least 5 hours of uninterrupted battery life without needing to recharge. Some can last up to 12 hours.
q:

Q. Will wireless headphones work without a phone?

a:

Most wireless headphones will not work without a phone because they will need a source from which to generate music; however, there are a small number of wireless headphone brands that can download music right to the earbuds, so in this case, you will not need a phone to play music.
q:

Q. Do wireless headphones come in different colors?

a:

The traditional color is black or gray but some brands do offer different color options. It is important to note though that depending on the design style you choose, the earbud may be so small that color won't really be an issue.
Subscribe to our newsletters