10 Best Workout Clothes For Women Reviewed and Tested
last updated
May 17, 2019
Looking for the best workout clothes for women? As a lady, I know just how difficult that can be even though we have tons of options no matter where we shop!
Workout clothes are made for athletic endeavors and designed to handle excessive sweating time and time again. The best workout clothes for women takes it a step further by addressing the needs women face when they work out. From looking great to not feeling restricted while we work out, what we wear should help us push forward, not pull us back.
Regardless of what your exercise of choice is, our top 10 picks for the best
workout clothes
for women is bound to meet your need. Start scrolling so you can build the perfect athletic wardrobe so you can get back to doing what you love most!
In a Hurry? The test winner after 11 hrs of research

Under Armour Pure Stretch
Why is it better?
Comfortable
Breathable
Versatile
No-show lines
Several colors to choose from
Lightweight
In a
Hurry? Editors choice:

Test Winner: Under Armour Pure Stretch

3
Researched Sources
1.7 K
Reviews Considered
11
Hours Researching
15
Products Evaluated
Fit
Style
Versatility
Breathability
Features
By Default
10 Best Workout Clothes for Women
1

. Under Armour Pure Stretch
Comfortable
Breathable
Versatile
No-show lines
Several colors to choose from
Lightweight
Finding the perfect pair of workout underwear can be pretty difficult—and since it is really important that they are comfortable you have to be picky with the underwear you wear while you work out. These Under Armour underwear are a favorite among many ladies out there, so check them out.
Read more
Fit
These come in either a thong or hipster fit. They are seamless and won't show through your pants, so you don't have to worry about the dreaded panty line. They fit at the hip and they are really comfortable and soft.
Style
These Under Armour underwear come in lots of different colors to choose from and they are offered in two different cuts—thong and hipster.
Versatility
You can wear this pair of underwear for all of your workouts. They will fit great and won't move around whether you are running, lifting, or whatever it may be.
Breathability
This pair of underwear is really breathable and lightweight. It will allow for optimal ventilation and ensure that you stay comfortable and don't overheat.
Features
As far as features, these are pretty basic underwear. They do come in several colors to choose from and they are made of Nylon and Elastane. They are stretchy, soft, and even work for those of you with sensory issues thanks to their tagless and seamless design
2

. Nike Pro Compression shorts


3 inch inseam
Lots of color and design options
Stylish
Compressed fit
Comfortable
Flexible
Versatile
Lightweight
Great price point
Not a great option if you don't like a tight fit
Nike has another spot here on out list with the Nike Pro compression shorts. These are a favorite among runners and athletes--especially during these hot summer months. They come in lots of color and pattern options so you can be comfortable and stylish at the same time! Compression shorts help runners avoid leg fatigue and muscle strain and allow them to run harder and longer, It also aids in recovery and shortens the time needed to rest between runs. Some runners claim compressions shorts and pants help them keep their legs more toned as well!
Read more
Fit
These shorts have a compressed and tight fit. They will not fly around everywhere and will stay securely attached to you. Their 3-inch inseam offers adequate coverage. If you are worried they will ride up then you can size up--but that may take away from the benefits of the compression fit they provide.
Style
These shorts offer a 3-inch inseam and a compressed fit. If you want to show off the body you have been working so hard for, while remaining comfortable, then these shorts are perfect for you. They also come in lots of color and pattern options so you can show off your style during your workouts and runs.
Versatility
These shorts are great for running, CrossFit, and lifting. You can use them for workouts such as yoga and pilates but most people prefer longer pants for those.
Breathability
These lightweight compression shorts are breathable and use Nike Pro Cool Fabric to keep you cool and dry during those hot summer workouts. These compression shorts are very flexible and allow for all movements. They are excellent to PR your squats and to do those handstand pushups--these shorts allow maximum movement and range of motion while staying securely in place.
Features
These lightweight compression shorts are breathable and use Nike Pro Cool Fabric to keep you cool and dry during those hot summer workouts.


Comfortable
Breathable
DriFit material to keep you cool and dry
Simple and sleek design
Flat seam construction
Small waterproof storage pocket on the back
Versatile
Drawstring to adjust the waistband
Sizing is specific so be sure to take measurements
The Nike Power Essential Running Tight are a comfortable and breathable pair of DriFit running pants that will keep you cool and dry during your runs and help you push yourself to the limit. The Power Essential Running Tights give the support and comfort women want and need in their running pants and they offer this at a price that is affordable and in a style that women find attractive and desirable. It is a great choice for beginner and more experienced runners!
Read more
Fit
These pants fit at the waist, are fitted, and come with a drawcord so you can adjust how they fit at the waist. They also come cropped and pant options. These pants are 92% Polyester and 8% Spandex. This allows them to provide you with a full range of motion and their flat seam construction ensures they cause no irritation or chafing.
Style
These leggings have a classic, sleek design. They are available in black, which goes well with everything and their overall style go well with any season.
Versatility
This option is marketed specifically for running but you can use them for any athletic activity--yoga, CrossFit, Pilates, etc. You could even wear them as casual wear if you really wanted to.
Breathability
These pants are highly breathable and their DryFit material will keep you cool and dry during your runs.
Features
These leggings also come with an adjustable drawstring for a custom fit. They also provide a small zippered back storage pocket that is waterproof and can hold your key, etc.
4

. Nike Dri-fit Cool Breeze
Stylish design features
Comfortable materials
Breathable fabrics
This is an excellent tank for these hot summer months--it will keep you cool, dry, and stylish! It is great for on the go individuals who want something reliable and affordable that is also stylish and comfortable to wear, no matter what they may be doing. This tank top features materials and design features that make it perfect for active women who are always on the go and who want something that is as versatile and reliable as they are.
Read more
Fit
This shirt is loosely fit and features a longer hemline so you can ensure you will be well covered even when it's windy. This shirt allows for a full range of motion. It's strappy but its placement is similar to a racerback design, so it provides you with full flexibility.
Style
If you are looking for a stylish tank, this one is a great one. Not only is it effective, comfortable and breathable, but its strappy design and amount of color options make this one a perfect fit for almost all the ladies out there.
Versatility
You can wear this shirt anywhere--for your runs, CrossFit, Yoga, etc. You could even wear it as everyday attire if you'd like to.
Breathability
This tank has a scoop neckline and sheer panels for maximum ventilation and breathability. So, if you are worried about staying cool and dry, you will definitely want to make sure you check this one out.
Features
Not only is this tank really stylish and strappy, but it also offers additional reflective features. This one is also sheer and loose fitting.
5

. Under Armour HeatGear Racer



Lightweight
Close fit without being too tight
Excellent moisture wicking
Reasonably priced
Many colors available
Only available in a racerback style
Some may not like the close fit
No spandex for those who like stretch
This lightweight, mesh shirt provides breathability, and wicking material to keep you drier for longer. It also features anti-odor technology, to fight odor-causing microbes. If you are into high-intensity training or tend to sweat a lot, this shirt will keep you comfortable during your workouts. The Under Armour HeatGear Racer Tank is a perfect choice for women on the go who need something that is comfortable and stylish while also being reliable and affordable.
Read more
Fit
If you like a snug fit, you will love this tank. While it is not super tight, it does provide a more secure fit.
Style
The style opts for a classic, sleeveless racerback look. It fits closer to the body to reduce chafing during exercise.
Versatility
The features for this item are mostly targeted to high-intensity workouts that will produce a lot of sweat.
Breathability
Moisture-wicking material and pinhole mesh fabric allow for optimum ventilation to keep you cool.
Features
Anti-odor technology, moisture-wicking synthetic material, pinhole fabric for ventilation
Great quality
They help to reduce the muscle pain
Stylish look They're not see through
Runners said that they're very long
Compression leggings have been gaining popularity as they're very comfortable, they help to reduce the soreness, they're flexible and great for many different activities. For the active woman on the go, a great choice for running leggings is the CompressionZ Leggings. They are made to last and are a perfect choice for anyone looking to stay stylish while also being cool and comfortable while they are out on their runs.
Read more
Fit
These provide a lot of compression to your legs especially to the lower half of your body. The compression provides a snug, comfortable fit but it also boosts the blood circulation in your legs. This makes your muscles less prone to injuries.
Style
These leggings provide a very stylish look to the rest of your outfit. There are many colorful options to choose from and we're in love with the pinks version. However, if you prefer something more classic, you can choose simple black ones.
Versatility
The compression leggings will be perfect for many different sports activities. You can exercise yoga in them but you can also use them for running, fitness or they're also great for daily wear. The material is anti-itching so there's no skin irritation. It also wicks the moisture very well to keep you dry during the exercise. The material is four-way stretchable.
Breathability
Compression z leggings are made of material very similar to spandex so despite being compression leggings, they provide a lot of breathability.
Features
These leggings help you to boost your performance as they restrict excessive motion of the muscles. You don't lose so much energy and you can perform better and longer. The leggings also minimize the pain after long, demanding workouts. These also help to prevent deep vein thrombosis and it's very easy to clean.
It doesn't irritate your skin
Very comfortable
Soft in touch
Removable cups
Some runners said that it runs small
The bra is a sports item that is very useful in many sports and is one of the hardest running gear items to find. If you want more support and comfort, check this one out and see for yourself what it can be like to finally find a running bra that fits and feels good. There is no need to sacrifice style for comfort and comfort for affordability. You can get it all and much more here with the Columbia Ombre Stripe Racerback Sports Bra!
Read more
Fit
Runners said that the fit is very comfortable thanks to seamless construction. There isn't any chaffing and it's rather easy to find the appropriate size. Breathability and moisture wicking The bra are very breathable and it pulls the moisture away in a very efficient way. There's a high level of flexibility, full range of motion will let you perform your best.
Style
Many reviewers said that this is one of the best looking bras on the market. We also totally love the ombre effect on the bra and there are also different colors to choose from.
Versatility
This bra is perfect for many different activities however it's a medium support bra so it may not work for everyone when it comes to running. It will be excellent for hiking, biking and cross training.
Breathability
It's important that sports bras are breathable and that they keep you well-ventilated. This one will ensure that you stay cool and dry throughout your run and won't weigh you down one bit no matter how far you sweat.
Features
This sports bra is machine washable and offers removable cups as well. If you prefer to get coverage, you can put them inside. There's also elastic binding for more support.



Stylish
Breathable
Lightweight
Comfortable
Several colors to choose from
The Reebok Franchise sports bra is one of the most stylish sports bras out there—after all the strappy and great looking sports bra are definitely in right now. It is really comfortable and looks great—and on top of that, it is really breathable.
Read more
Fit
This sports bra offers a secure and comfortable fit. It won't move around and its high neck fit keeps you secure.
Style
If you want a stylish sports bra, you will love this one. It is strappy and the mesh looks great. It is available in other colors and you can feel comfortable and stylish wearing it as a shirt.
Versatility
You can wear this sports bra for any workout and it will look great with all of your outfits. On top of that, you can feel secure and comfortable wearing it as just a top when you work out.
Breathability
The mesh and lightweight fabric make this sports bra really breathable. It is made of materials that will ensure you get the ventilation that you need.
Features
While it doesn't have a lot of extra features, the mesh is definitely the best part.


They don't ride up or down
Breathable
High quality
Have you ever dreamed about comfortable short for multiple usages? Well, the dreams come true- here we go with Nike Tempo shorts. These shorts are made to last and while they are not the most stylish piece of the running gear featured on our list they are made of quality material and continue the great tradition Nike has established for itself. If you need running shorts then the Nie Tempo may be just what you have been looking for!
Read more
Fit
This is a medium impact compression sports bra--meaning it can keep you secure and comfortable during exercises like running. It fits like a classic sports bra and has a racerback. This item features a racerback design for maximum flexibility and range of motion during your workouts.
Style
This sports bra features a racerback design and has lots of color options available.
Versatility
This sports bra is designed for light and medium impact activities. It will keep you comfortable and secure. Some users may be able to use it for higher impact workouts but it is not assured that all users will be able to do so.
Breathability
This sports bra is highly breathable and features DriFit technology to keep you cool, comfortable, and dry during all of your runs and workouts. This fabric also maximizes the breathability of the bra.
Features
This bra features low profile bonded seams so it does not irritate you or dig into your skin during your runs and workouts.
10

. Reebok Chill Blocking



Wide waistband
Slimming
Breathable
Comfortable
Activechill technology will keep you nice and cool
A few colors available
Just because its hot shouldn't mean that you have to give up your wearing leggings if that's what you prefer. The Reebok Chill Blocking leggings are perfect for the hot weather and will keep you nice and cool while you run and workout in them
Read more
Fit
These leggings a secure and comfortable fit. They are made of Cotton and spandex, so they are stretchy and they also offer a little bit of compression
Style
These leggings look great and come in a few color options to choose from. Although they don't offer a ton of patterns for you to pick, they will look great on anyone, no matter your style preference.
Versatility
You can use these leggings for running and all workouts—they are really versatile. If you want to stay nice and cool without sacrificing your range of motion, you will love these because they are really flexible.
Breathability
Not only will these leggings keep you really cool thanks to the brand's Activechill technology, but they are also really breathable and well-ventilated. If you overheat easily, you will love these!
Features
These leggings feature a wide waistband for optimal comfort and they are also really durable. They are machine washable and will keep you nice and cool even on the hottest days.
Criteria Used for Evaluation


Fit
Fit and comfort are extremely important for workout clothes. For example, if you buy workout shorts that are too constricting you may limit your range of motion and get less out of your workout. We push ourselves out of our comfort zone all the time during workouts, so we need to make sure our clothes are not making things any more difficult. Clothes that chafe or constrict will take away from your workout.


Style
Of course, the function is essential when choosing workout clothes however, we love to find pieces that add a bit of style and are aesthetically pleasing. We looked for items that have a bit of style, but will not be out of fashion before you have time to wear through them. Afterall if you are going to be going out in public you want to look the best that you can, even if you are just out for your morning run or heading to the gym.


Versatility
Having specialized gear is great for those who focus on specific activities. But if you are a more casual gym-goer, your clothes should be able to go with you through a range of exercises. We looked for great items that can stretch with you during yoga, sweat with you during high-intensity workouts, and stay out of your way while running. Additionally, we looked for classic, quality pieces that can be mixed and matched with a variety of other items and layers.


Breathability
Workout clothes must be able to breathe to keep you cool, dry, and comfortable through your workout. There are enough things to get in your way and to try and distract you from your workout and your goals. Do not let wet, hot, uncomfortable clothes that make you feel sweaty and sticky be one of them! Make sure you choose workout clothes that fit and feel good and that will help you stay on track and meet your daily workout and running goals!


Features
We looked for items that had some additional features that make these clothes especially suited to fit an active lifestyle. Features such as mesh cutaways to keep you cool or convenient pockets for stashing keys or even a smartphone make clothing even more suitable for exercise. We also wanted to help you find clothes that have material and design features that make it easier to wear and use day in and day out.
Expert Interviews & Opinions
Most Important Criteria
(According to our experts opinion)
Experts Opinion
Editors Opinion
Users Opinion
By Default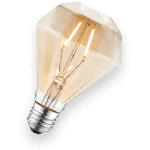 Style over comfort?
Try comfort over style. When your working out, you want to be as comfortable as possible in your clothes, pick clothes that work with your certain exercises or daily routine.
Materials
Materials the clothing is made of is number one when it comes to comfortability. Do some research find out which materials best suit your life style.
Other Factors to Consider


Materials
Like all clothing, activewear is made in a variety of fabrics and fabric blends many of which are specially selected to work with you during exercise. The fabrics in these items include:
Polyester
Polyester is a really common synthetic fabric used in activewear. It is essentially a plastic fabric that has the ability to wick away moisture to help keep you cool and dry. It is a fairly durable fabric and gets bonus points for being recyclable. The only downside is that it does have a tendency to foster microbial growth and may begin to give off odor sooner than some other fabrics.
Spandex
Spandex is another synthetic fabric that gives a great amount of stretch and elasticity to workout gear. It hugs your body and allows for unrestricted movement. The elasticity is very durable and helps the fabric snap effortlessly back into shape after use. It tends to be lightweight and is great for wicking away moisture.
Nylon
Nylon is great for adding softness and stretch to clothing. It is very breathable and has some antimicrobial properties that make it an attractive fabric for exercise.
Cotton
Cotton has a tendency to absorb moisture and can become heavy with sweat. However, cotton actually controls odor much better than many of the synthetic fabrics and are a pretty good option for lower intensity exercise where you may not be sweating as much.


Flexibility
Stretch is essential to comfortable and effective workout clothes. We looked for options that have a good amount of elasticity and will move with you through a variety of exercises. Workout clothes need to allow for freedom of movement so no matter what you are doing or what your activities are you will be able to do them in comfort and style. Few things will derail a workout session to shorten a run like uncomfortable clothes will so we made it a point to make sure the clothes on this list are flexible and enjoyable to wear.
Frequently Asked Questions
q:

What's the best material for workout clothes to be made of?

a:

That really depends on your personal preference and what workout you will be performing. Most athletes will be looking for clothing with a bit of flexibility and stretch so some spandex or nylon is usually a good option. Then it comes down to how much you expect to sweat. Plastic-y synthetic fabrics such as polyester wick away moisture and keep you dry. Cotton absorbs moisture so it does
q:

How do I wash workout clothes?

a:

To prolong the life of your activewear, some good general rules are to wash activewear with cold water and air dry. Most activewear is designed to dry quickly, so putting it through the damaging heat and drumming of the dryer is unnecessary. If you are very dedicated to keeping your clothes fresh and like-new, you may also consider using sport-specific detergents. These detergents are specially designed to remove sweat and bacteria while still protecting your activewear fabric.
q:

How do I choose the right size?

a:

Manufacturer sizes will vary depending on their company policies. Make sure that you check the sizing guide, or try the clothes on before purchase. Proper size is largely dependent on personal preference for comfort, and the type of activity you are doing. Make sure that your clothes can accommodate a full range of motion, and do not get in the way of doing your exercises properly.
q:

How long can I expect my workout clothes to last me?

a:

This will depend on the item and material type. Spandex, for example, tends to last a lot longer than lighter, loose-fitting materials. Sports bras tend to absorb a lot of sweat and should be replaced every 6-12 months, and leggings can be replaced within two years (depending on thickness). Training tops tend to have a longer life span and should be replaced if they are: torn, worn, stained, or smelly. Caring for your products properly according to the washing label will also help to increase the lifespan of your products considerably.
Subscribe to our newsletters