Our Favorite Antibacterial Soap Reviewed
last updated
Apr 15, 2019
In a world where we are more connected than ever, germs are lurking everywhere. All the surfaces you touch have germs. The keyboard on your computer, your phone is a hotbed of filth, door knobs, even your steering wheel in your car is full of nasty grime. The best defense against bacteria, disease, and colds is to be in a constant routine of washing your hands with warm water and soap throughout the day to keep your hands clean. Your aim is to kill those microbes so you don't spread them around and can keep yourself and your family healthy. This article reviews the top antibacterial soaps you can buy. We evaluated our top picks with criteria that include effectiveness, safety hazards, and product purity. With so many products on the market and so many ingredients used in formulations, it is important to weed through the good and the bad.
In a Hurry? The test winner after 21 hrs of research

Hibiclens
Why is it better?
Antimicrobial and antiseptic cleanser
Cand protect against germs for up to 24 hours
Gentle on sensitive skin
Powerful enough to be used in hospitals & by doctors
Tremendous surface wound cleanser and can keep hands & skin germ-free
Kills bacteria, viruses & fungi & continues killing germs for up to 24 hours after washing
Made by Molnycke, a world-leading medical products company aiming for the best patient, clinical & economic outcomes
In a
Hurry? Editors choice:

Test Winner: Hibiclens

6
Researched Sources
1.8k
Reviews Considered
21
Hours Researching
22
Products Evaluated
Effectiveness
Safety Hazards
Product Purity
By Default
Our Favorite Antibacterial Soap



Antimicrobial and antiseptic cleanser
Cand protect against germs for up to 24 hours
Gentle on sensitive skin
Powerful enough to be used in hospitals & by doctors
Tremendous surface wound cleanser and can keep hands & skin germ-free
Kills bacteria, viruses & fungi & continues killing germs for up to 24 hours after washing
Made by Molnycke, a world-leading medical products company aiming for the best patient, clinical & economic outcomes
Sealing of bottle can be weak causing leakage
Can dry out skin
Tough infections, wounds, and seriously harmful bacteria meet its match with the cleansing power of Hibiclens. This medical grade liquid antimicrobial cleanser attacks bacteria and can even protect and kill MRSA. This is why it is used so often in hospitals and medical settings. It is also effective against fungi and difficult to manage viruses.
Read more
Reduce Contamination and Spreading of Germs
Constant washing helps reduce your risk of being contaminated as well as spreading any germs you have been exposed to. When you wash with this product before you can be exposed to germ infected surfaces you can actually eliminate the risk of transfer and infection. This is a must-have in your first aid kit, diaper bag, in your carrying bag or anywhere you can have easy access to it should you be unable to have a sink accessible when you need it. It is a versatile and super effective liquid that is easy to take with you and keep you germ-free if you are on the farm picking apples, petting animals, or at your local sporting event.
Gentle
This hardworking liquid attacks the worst culprits to keep you healthy including highly toxic and infectious MRSA. Often a problem with spreading in medical settings, this product is popularly used to combat against the spread of this virus.
Even though it is tough on germs, fungi, bacteria, and viruses it is still a gentle enough product that you can use it daily to keep your skin free and clear of those bad guys and even help you ward off nasty flu viruses.
Cost and Value
This product will cost you a couple of bucks but it isn't overly expensive. When you think of the power it can offer especially its versatility in so many situations and its effectiveness against the wors of the worst our germy environments have to offer, it is a small investment for a huge pay off when you can make it through your day healthy and microbe-free.



Soap-free, detergent-free formula
Gentle formula
The mild all-over cleansing bar
Rinses easily
Moisturizes as it cleans to keep skin with its natural protective oils and emollients
Cleanses without irritation or dryness
This is not an Anti-bacterial soap
Not formulated with many natural ingredients
Cetaphil makes a mild and gentle bar that is safe for sensitive skin. It moisturizes and keeps skin smooth, soft, and clean after use. It is not formulated with any harsh detergents and it is soap-free so you won't have to worry about irritation or residual dryness. It can even be used for children.
Read more
The Company
This company has been making innovative products since 1947 to treat various skincare needs. This highly reputable company that has is also highly decorated in awards and seals of approval, this is a company that is constantly researching and innovating. it has 5 global research and development centers that are run by a healthcare professional and scientific experts to develop the very best cleansing and protecting products that work for all skin types while being safe. The products are never tested on animals.
Best Uses for Multiple Skin Types
This gentle formula works for all skin types even children. It is highly effective at cleansing and soothing inflamed skin that suffers from eczema, rosacea, acne, psoriasis, and atopic skin.
Cost and Value
Nicely priced for a value pack of 6 bars, this product can be used by everyone in your household. The nice benefit is that if you have very inflamed, angry skin, this can not only offer cleaning abilities but may actually soothe those flare-ups.



Antifungal soap
Large 12 oz. size
Tea tree oil, mint, aloe vera, coconut oil, olive oil, and jojoba oil
Eliminates body odor, athlete's foot, nail fungus, candida, ringworm, jock itch, yeast infections, and skin irritations
100% All Natural
Combats fungus and bacteria
Great to have on hand for active people who run, play team sports, cycle, and exercise
Free of synthetic chemicals, artificial colors, fragrances, preservatives, alcohol, and detergents
Made in the U.S.A. enriched with organic oils
Acne body wash
Expensive for a small bottle
Some may be sensitive to the ingredients
Remedy antifungal soap is a multi-functional cleanser for the skin, feet, and nails. It is effective at washing way fungi and bacteria for both men and women. It has a pleasing subtle minty scent and offers a ton of therapeutic uses.
Read more
All-in-one
This all-natural formulation can combat so many ailments of the skin and nails. It can offer relief for athlete's foot, jock itch, and body odor, protect against bacteria, deodorizes and refreshes, fights toe fungus, helps with bacteria from sweat, moisturizes dry skin, and helps combat itch.
Ingredients
All natural and organic ingredients help to thoroughly cleanse, moisturize, and treat so many ski and nail ailments.
The concentrated formula uses tea tree oil, aloe vera, rosemary, mint, jojoba oil, coconut oil, and olive oil, so it not only cleans and fights microbes but it also moisturizes.
Cost and Value
This is a smaller bottle, 12 ounces and it can be pricey for the size. The range of therapeutic remedies it offers, however, make it super versatile and one that can tackle may ailments you may have associated with skin and nail issues. That could eliminate the need for multiple products which can save you money and better justify the cost of this simple and single bottle.



Cleansing soap
Produces a creamy lather
Moisturizes and leave skin soft
Antibacterial and antiviral with the use of oregano oil (3%)
Acne control, fights athletes foot, fungal nail infections, and other skin irritations
SAfe and natural, vegan-friendly, cruelty-free, non-GMO, gluten-free, plant-based
Satisfaction guarantee policy allowing returns after 90 days for a full refund
Pricey
May cause stinging or burning sensations on some skin
Aromavita is derived from Greek Oregano and uses this essential oil for its potent antibacterial properties. All the harvesting, cultivation, and distilling is done in-house and ensures the most potent active ingredient is used in their products.
Read more
Greek Oregano Oil with Tremendous Potency
Natural oregano oil is has been long used for its innate, and natural skin therapeutic properties. It is known to kill bacteria, help control odor, and can keep acne in check.
Cleans and Refreshes Skin
This luxurious Aromavita oregano oil soap produces a wonderfully creamy liquid lather that leaves the skin feeling soft, fresh and lightly scented.
Our Commitment to Purity
Kill germs without harsh chemicals. Our soap is vegan-friendly, cruelty-free, non-GMO and gluten-free. Our soap is free from parabens, sodium lauryl sulfate (SLS), mineral oils, sodium lauryl ether sulfate (SLES), and synthetic fragrances.



Anti-Microbial
Recommended by the Association of Professional Piercers
Germicidal Medicated Soap
Doesn't have a medicinal smell
The quality of packaging could be improved
Provon makes a very mild liquid soap that has antimicrobial and germicidal properties. It is specifically designed to clean and keep healthy areas of the body that have gotten pierced. use 1 - 2 times daily throughout the healing time for best results. This is a product that has been recommended by the Association of Professional Piercers so it works for the specific niche for which it was formulated.
Read more
Helps with Healthily Healing
This is a product that was specifically designed to help heal piercings and have them set without infection. Simply lather up a dime-sized amount and apply directly to the piercing. Keep the lather on for about 2 minutes to really allow it to do its work. It can keep microbes at bay, protect new healthy cells growing, and soothe irritated skin.
Universal
This product can work across the board for anyone who gets themselves a piercing. It is very gentle on the skin, the subtle scent is not overwhelming and it doesn't dry out the piercing or the skin surrounding.
Cost and Value
It only takes a bit to use and you can easily use a Q-tip to apply which allows this liquid to last a long while. The cost is very inexpensive and the duration for most piercings to heal is not extremely long so it is feasible that you can buy this bottle for one piercing and have plenty left should you decide to get more done.
Tea tree oil
Good for acne
Made with certified fair trade ingredients and organic hemp oil
Gentle soap
Organic and vegan ingredients
No synthetic detergents or preservatives
The scent may not be pleasing for some
Dr. Bronner's makes a tea tree oil based bar soap that uses certified fair trade ingredients and organic hemp oil to clean and help skin stay soft and smooth.
Read more
Crunchie and Green
This certified organic and vegan product has merits through the USDA National Organic Program and certified Vegan by Vegan Action. It also formulates it's products without testing on animals and has the Leaping Bunny logo on its packaging to certify for that practice. The company is a proud supporter of various animal advocacy organizations.
Tea Tree Oil
The tea tree oil scent is mild enough that you won't' have too strong of a scent. It can help with bacterial breakouts and is significant enough for fighting yeast overgrowth.
Cost and Value
This gentle product has quite powerful ingredients and is formulated with sustainable vegan and organic sources making it safer to use. The price per two bars is fairly priced given the high-quality ingredients and responsible manufacturing practices that this company engages in.



Extra strength formula
Enriched with essential oils and botanicals
Natural Antifungal and Antibacterial Properties
Tea Tree Oil with no parabens, no petroleum, no silicone, no synthetic fragrances, no dyes
Made in the USA
Not tested on animals
100% SATISFACTION GUARANTEE
Helps wash away fungi and bacteria
Depends against body odor, athletes foot, jock itch, nail fungus, tinea versicolor, ringworm, armpit odor, itchy scalp, as well as many other skin irritations
Aloe Vera, Atlantic sea kelp, vitamins A, B1, B2, C, D, and E, eucalyptus, oregano, peppermint, and other oils
Bodywash for men and women
Helps hydrate
The smell may be unappealing for some
Has sulfates in its formulation
Purely Northwest makes a one-stop product for all your bacterial and fungal needs. It uses the active ingredient of tea tree oil to fight microbes and has many soothing soils to help nourish and moisturize skin.
Read more
Multi-Functional
If you are looking for a product that can double as a foot and body wash as well as something that can sooth scalp issues and can safely be used in your hair, this product does it all. Active people who sweat and can have irritations from sweat, bacteria, and fungus. It can help heal nails, scalp, skin, and feet.
Tea Tree Oil
Natural tea tree oil is used as an active ingredient and is blended with six essential oils. Working together, these oils heal and soothe the skin and nails. It can help deodorize, rid skin of fungus and keep skin hydrated and soft.h.
Cost and Value
This is a product that is well priced and can do wonders for skin irritations as well as odor. By itself, it has a nice scent and it is not overpowering. It can help heal skin and moisturize.



Antibacterial formula with moisturizers
Doctor recommended
52 oz refill and matching 7.5 oz pump
A popular brand, Dial is an antibacterial hand soap that cleans as it moisturizes. It can help rid germs, viruses, and bacteria.
Read more
Well-made
The original product and this product are both equally good at cleansing. it has a nice mild scent, is gentle, and strong on killing germs.
Fast Shipping
If bought online, this product ships fast. It can help breakdown sweat and can also help sooth and calm down inflamed skin that suffers from acne due to sweat.
Cost and Value
Very affordable and well priced, this product bundle comes with a convenient pumping bottle and refill soap that will last you a decently long time and give you great use.



Anti-Cellulite Soap
Contains Rosemary Extract
Powered with Bladderwrack powder
Aloe Vera Extract and Annatto Seed Powder
Contains USDA plant-based ingredients
100% pure, vegan, and safe for all skin types
Vi-tae can help your physical appearance with ingredients that can reduce the look of cellulite. It can drastically improve the look of aging skin, keeping it soft and clean.
Read more
Helps with Body Changes
If you are going through hormonal changes or have genetics that is predisposing you to crepy skin, this product can help relieve some of the look fo that loose and dimpled skin. This is a great product to cleans the skin and help improve a youthful appearance.
Ingredients
Made with aloe extract and annatto seed powder your skin can plump up a bit and gain back some suppleness, as well as smooth out. The ingredients can help fight free radicals and provide support for healing acne-prone skin.
Cost and Value
The bar can be a bit pricey. It is more meant for helping improve aesthetics in your skin and appearance but it can help with breaking down free radicals and bacteria that cause acne.



Foaming formula with essential oils
No Benzalkonium Chloride, no Parabens, no Triclosan
Gentle on sensitive skin
Kid friendly formula
Cruelty-free
Biodegradable solution
Made in the USA using domestic and foreign ingredients
Refreshing spearmint lime scent
Expensive
Can have a chemical smell
CleanWell uses its own patented formula that is biodegradable and focuses on natural thyme oil. It can easily wash away grime and debris as well as clear away harmful bacteria.
Read more
Safe
This company makes safe products for children and adults so that the whole family can benefit from their product lines and not have to worry about the harsh chemical in the home.
Science
Using constant research and innovation to break through and find the most powerful natural ingredients found all around in nature. These formulations are potent, efficient, and safe for our bodies and environment.
Cost and Value
This product does come at a higher price tag. It offers a nice citrus mint scent that can be very appealing to the senses.
It is made with safe ingredients that are also biodegradable so they will break down easily in nature and not pollute.
Criteria Used for Evaluation


Effectiveness
What makes a soap antibacterial, otherwise also called antimicrobial or antiseptic, is the formulation that it contains. There are certain ingredients and chemicals that are in antibacterial options which you don't see in regular options and their intention is to help prevent as well as minimize bacterial infection in humans.
The way you know if your product is antibacterial is pretty simple for over-the-counter products. These will generally have this indication labeled clearly helping them stand out from the others on the shelves. If you see a "Drugs Facts" label you can be that this would indicate antibacterial ingredients in the product.
While the jury is still out on the effectiveness of antibacterial options over others without the necessary chemicals or ingredients that give them the label, the one thing that stands true is that often and regular washing the hands with soap and warm water is the key to preventing infection and getting sick. If using antibacterial properties motivates you to clean more often, then it is working in that it is helping you to engage in a healthful routine. The more you can keep yourself free of germs and bacteria and better your chances are of spreading them or getting infections yourself. Especially in colder months when we are indoors breathing in recycled air more often, it is important to eat healthily and wash those hands. Every time you come home, a good habit to get into is to wash before you proceed with activities in your home.


Safety Hazards
Some ingredients that were used in the formulation of antibacterial options have been found to be toxic and the Fodo and Drug Administration in the US has taken steps to ban some of these hazardous chemicals. Triclosan, triclocarban, along with a whopping 17 other chemicals that were included in both hand and body products have been banned. The companies that have been using these ingredients were given one year to either remove the ingredients or choose to simply remove the actual product from production. A very scary thought, triclosan has been linked to birth defects, neurological conditions, and even cancer. It is seriously toxic.
This ban is not across the board, however. It is only for consumer products. Those products that are used in hospital and food service settings are not affected by the ban. These days, the push for more natural ingredients over chemicals is growing. It is growing not only in the soap industry but in many others including makeup, lotions, and cleaning products, to name a few. Many brands have opted to phase out these ingredients and transition to safer ingredients that are becoming more preferred by consumers. Many brands, though, will have a list of active ingredients that you can check to see exactly what is in the formulations you are buying.
For those of you who want to make sure that the products you use for yourself and your family are gentle and safe, it is important to keep up on the latest science and news regarding safety and effectiveness of ingredients. Many people are moving more towards organic, natural, non-toxic, and more environmentally-friendly product lines by the masses forcing companies to make effective products that have more responsible ingredients.


Product Purity
The list of toxic ingredients either currently formulated in products or that used to be in products can be overwhelming and disheartening. However, the good news is there are a number of natural alternatives that do work well and can offer decent benefits that come with a much safer profile.
Many essential oils, for instance, offer natural antibacterial properties. Essential oils are derived from plants and they are plant-based ingredients that have been purified to their most concentrated form. These pure forms will many times have organisms that are powerful at protecting against bacteria and fungus, and even some can be natural antibiotics.
Thyme is an example of a potent plant that when distilled down to its essential oil can be a powerful antibacterial agent.
This essential oil may even have more power than it's chemical counterparts that have been used in many soaps and cleansers. Lavender is another example. It is most popular for relaxing properties. However, that is not all these fragrant flower offers. It has been proven to have strong antibacterial properties. It is excellent for topical use, with a unique ability to soothe and diminish skin irritants while also attacking bacteria.
Essential oils of rosemary and peppermint can also be strong contenders with antibacterial properties. Peppermint isn't just great during Christmas and to freshen the breath, it can also be a terrific ingredient in household cleaners. Citrus is another essential oil that is awesome at terminating bacteria. Orange, lemon, lemongrass, grapefruit, and lime are antibacterial but that isn't all. There are times when they can also be antifungal as well as even antiviral which is pretty amazing.
Vinegar isn't just for salads, it is also great to use for cleaning surfaces at home or at your office, or in your car even because it can kill surface bacteria. It is pretty potent straight up, but you can do a dilution with water and it is still strong enough to clean but gentle enough to use on delicate surfaces like furniture or even on the skin for certain therapeutic needs. Lemon juice is another great household cleaner ingredient as well as being effective as an astringent for the skin. Again, it is is also wise to dilute with water to decrease the potency and acidity.
Interestingly enough hot water can actually kill bacteria. If you don't have anything else in your pantry or in your fruit basket, you can't get any simpler than this. It can be a good go-to when you are in a pinch and need to rid surfaces of bacteria and dirt or debris.
Expert Interviews & Opinions
Most Important Criteria
(According to our experts opinion)
Experts Opinion
Editors Opinion
Users Opinion
By Default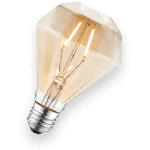 Germs are Everywhere
Unless you live in a bubble somewhere you are being exposed to germs on a regular basis. Thorough hand washing is an effective way to protect your self from getting sick.
Not just for Hands
Antibacterial soaps can be used on more than just your body. Use antibacterial soap to clean food prepartion areas and even children's toys to help keep things sanitary.
Other Factors to Consider


Materials
All formulas whether they be moisturizing, regular, non-scented, or antibacterial are designed to clean the body of dirt, grease, and bacteria. There are several ingredients that are used in the various products that support their cleaning abilities.
Surfactants are going to be the major ingredient that is used in pretty much all hand soaps. It works to chemically modify the functionality of water making water more dynamic and effective at removing debris and grime. This ingredient works well at breaking down soils and removing grease. Cleaning supplies for surfaces and the body use alcohol derivatives and sulfate compounds most commonly in their formulations. These are surfactants.
Builders help support the strength and capability of the product's ingredient blend. They can rid minerals from water and they are strong grease removers. They also bond with soil particles essentially lifting them off the skin before they can get embedded deep down. These ingredients are commonly seen as complex phosphates and many a wide variety of various sodium compounds.
Alkalis can increase the alkalinity of the cleaning product. Because the debris and grim that is to be removed is mostly acidic, if the cleaner is alkaline it can better thwart the acidic filth thus better removing it. These ingredients will be classified within the builder category.
Antimicrobial agents are active ingredients that are meant to kill and prevent bacteria from existing on the skin and spreading. The more you handwash with soap and warm water, and use antimicrobial agents the more you lessen your risk of getting disease and sicknesses as well as spreading them. Some ingredients that are used for this purpose have included include ammonium, hydrogen peroxide, triclosan and certain plant oils such as pine oil. As discussed in the criteria used, triclosan has since been banned by the FDA. There are also plant-based, natural ingredients that are being used more and more in formulations which are much safer and are effective alternatives to these chemicals.
In addition to these bases, there are other ingredients that can be added to different products or brands. Abrasives which can help exfoliate, fragrances for pleasing scents and coloring agents for aesthetic results are all options to add into the formulation. here again, there are chemicals that can be used and natural alternatives that can also equally effective. For those that are sensitive, many of the chemicals added to achieve increased results like fragrances or colors can be irritants. The good thing is that there are many products that eliminate these additives all together to ensure a more pure simple product that will be more gentle. Additionally, many of the natural additives that take the place of the chemicals tend to also be more gentle for those with allergies or skin sensitivities.
Always read the ingredient list to make sure the formulation has those components that are best suitable for your skin and your needs. You may spend a bit more for more natural alternatives but in the long run, healthwise, this could be worth the investment. fro medical grade and serious cleaning needs, say before surgery, there may be no escaping certain chemicals because of their potency and strength. In general, though, these products can stay in the care and use of licensed health proessionals.
Frequently Asked Questions
q:

What ingredients are included in the full ban list from the FDA?

a:

The ingredients included in that ban are as follows:

Cloflucarban
Fluorosalan
Hexachlorophene
Hexylresorcinol
Iodophors (Iodine-containing ingredients)
Iodine complex (ammonium ether sulfate and polyoxyethylene sorbitan monolaurate)
Iodine complex (phosphate ester of alkylaryloxy polyethylene glycol)
Nonylphenoxypoly (ethyleneoxy) ethanol iodine
Poloxamer--iodine complex
Povidone-iodine 5 to 10 percent
Undecoylium chloride iodine complex
Methylbenzethonium chloride
Phenol (greater than 1.5 percent)
Phenol (less than 1.5 percent)
Secondar amyltricresols
Sodium oxychlorosene
Tribromsalan
Triclocarban
Triclosan
Triple dye
q:

Which groups or nonprofits are working towards monitoring the health implications of ingredients used in everyday products?

a:

There are many different organizations that work to monitor the products the public uses and ensures that the safety of the ingredients or materials used is going to be safe and non-toxic to humans. The Food and Drug Administration tests new products and ingredients for approval on the market. They are also constantly researching various substances and ingredients to ensure safety and if they find that there are any discrepancies they work to ensure these substances are not on the market. Manufacturers, researchers, and the FDA are working with this science to ensure that any gaps are filled with safer alternatives. Additionally, the Environmental Working Group also is a non-profit organization that advocates for public health as well as advocates for environmental causes.

As in most industries, there is always pushback, and it can be boiled down to a game of tug-of-war. Specifically for cleaning supplies, The American Cleaning Institute is an example of a group that may challenge studies and findings by the FDA. It is a constant back and forth of science and interpretation aimed at helping companies more effectively and efficiently manufacture their products as well as governing agencies working to ensure that the products are safe for humans.
q:

What are the most popular scents for soap?

a:

Lavender is used in soaps, in essential oils for relaxing, in cleaning products. It is very popular and used in a wide range of products. It is a sweet, floral scent that is beloved for its safe properties and soothing abilities.

Sweet Orange is vibrant and zesty and promotes a feeling of freshness and cleanliness. It also has natural antibacterial properties and as such is a popular treatment for the prevention and care of acne.

Lemongrass is natural and fresh and it has subtle hints of lemon. It is used in many Asian recipes as well as in aromatherapy for muscle pain. It also can help repel insects. Its deodorizing abilities make it an excellent additive to soaps.

Milk and honey are thick and soothing, and they make a popular luxury scent often used in soaps. They tend to have a more creamy consistency. Raw goats milk and raw honey are the most preferred sources for this combination.

Rosemary mint is a unique scent combination that is commonly seen in spas and upscale salons. It is vibrant and woody and it's balancing combination provides a nice musk scent as well as a dynamic invigorating sense that can wake up the senses. It is also thought that fragrance can support cognitive function and memory.

Tea Tree is very popular for its antiseptic abilities and it has a fresh, piney scent. This is a super oil in that it has so many therapeutic properties. It is anti-fungal, antiseptic, and anti-bacterial. It is used in skin care treatments, hair and scalp treatments, nail treatments, and cleaning treatments.

Sandalwood is a calming, woodsy scent used most often in handmade soap options. It can boost clarity and is said to be a natural aphrodisiac.

Patchouli is a scent often associated with "hippies," as it is earthy and warm. It has been used simply as a perfume for many years. As an essential oil, it is said to help depression and it can also be effective as a fungicide. Additionally, it can ward off pesky insects.
q:

What is "natural soap"?

a:

Natural soap is going to be pure soap that is void of any harsh ingredients or chemicals and is derived from natural sources. Many home soap makers will opt for making natural soaps, but you don't have to only stick to naturally sourced ingredients to make your own soap. You do have access to some of the manufactured ingredients to which are you are more than able to use for your own purposes. However, if you like to stay far away from artificial dyes, perfumes, or additives there are options for you to make effective cleaning agents that do not require any of these ingredients.
q:

What are some common forms of oils used in soap making?

a:

Beeswax is a vegetarian option that adds a firm texture with a really nice sweet, honey scent. You only need a small amount because once you surpass the threshold it has it will not lather as well, and you wouldn't want to lose that in a soap. Please note, that while this is vegetarian it is not vegan.

Cocoa Butter provides tremendous moisture and protection to support healthy skin. It can help harden soap and is used in small quantities during the soap making process. It is a 'superfatting' oil.

Coconut oil can also add hardness to your bars but it makes a really light and fluffy lather when used in the shower. It cleanses well and moisturizes.

Olive oil is a skin conditioning ingredient. that is suitable for most skin.

Palm oil is a controversial product that is sometimes used. The most responsible way to use this ingredient is to buy it from sources that are certified sustainable. The reason for this is that the harvesting of this ingredient has lead to devastating deforestation which has had a negative ripple effect for the environment and the animals that live in the environment where it grows.

Soybean oil produces a decent lather and is conditioning for the skin.

Shea Butter is more of a moisturizing butter over soap and is another "superfatting" oil.

Sweet Almond oil can help retain moisture in the skin as well as hydrate. It is yet another 'superfatting' oil.

There are a few ingredients known as "superfatting" oils are those ingredients used in smaller quantities at the very end of the soap making process. These ingredients do not blend with the lye and they offer that extra bit of moisturizing power you'd want in your soap. If you don't want a moisture rich soap, you may not want to add a "superfatting" oil.
Subscribe to our newsletters