Our Favorite Immune Boosters Reviewed
last updated
Apr 30, 2019
The best way to keep your immune system strong and resilient is through the food you eat, the lifestyle you live, and the healthy habits you have. Food is one of the best ways to get the nutrients you need and have them best absorbed into your system. Food is the best way to get all the nutrients you need. If you think your diet might miss the mark, supplements could help. Combining a solid
nutritional regiment
with proper sleep, de-stressing your life, getting
adequate water
, and exercise will all help your immune system be s cage fighter for you. However, if you are missing the mark somewhere in your lifestyle whether it be in your food or your environment, supplements could be a good way to compliment your routine and plug the hole. We looked at compatibility, value, and brand to evaluate the supplements on our list.
In a Hurry? The test winner after 18 hrs of research

Genius
Why is it better?
Lions Mane, Cordyceps Sinensis, Reishi
Organic wellness formula
Enhance mental clarity, immune function, natural energy, stress relief, liver support, detox
Caffeine-free
In a
Hurry? Editors choice:

Test Winner: Genius

3
Researched Sources
2.3k
Reviews Considered
18
Hours Researching
19
Products Evaluated
Compatibility
Value
Brand
By Default
Our Favorite Immune Boosters



Lions Mane, Cordyceps Sinensis, Reishi
Organic wellness formula
Enhance mental clarity, immune function, natural energy, stress relief, liver support, detox
Caffeine-free
Genius is a natural, multi-symptom supplement that helps your mind, body, and spirit. It is said to improve mental clarity, boost your immune defenses, help increase mental clarity, and provide detoxification effects. It is an organic formula using reishi mushroom extract as one of the main ingredients. It could be taken for specific benefits or as a daily addition to improving overall well-being.
Read more
Calm The Spirit
The Reishi Mushroom extract helps with regulating immune function. It is also a potent tonic that aids in improving health and improving mental calmness. This active ingredient has been known to reduce the natural aging process, improve heart health, and is beneficial for your blood pressure.
Increase Oxygen Utilization
Cordyceps helps improve lung functioning and strengthening the heart so you can perform at a high level. It can help with energy, endurance, and it can contribute to helping build muscle.
Cost and Value
The dosage is 3 capsules a day with each meal so the monthly cost is a bit pricey. The plethora of health functions this product is said to have though may be worth the investment if you need a boost in body functioning, alertness, and wellness.



4.4 Billion CFU probiotics with prebiotics
Promotes healthy digestion and immune system support
Made with spore-forming strains
No need to refrigerate
The third-party tested facility
Can be very strong for some systems
Dr. Tobias makes a digestive health supplement that can help with general wellness throughout your body. Using probiotics and prebiotics with 4.4 billion colony forming units, making each capsule highly effective even if you use a smaller dosage. The best part is you don't have to refrigerate, making this supplement's storing and ease of use massively improved.
Read more
Quality and Testing
This brand uses top ingredients from the most reputable sources in their formulations and they ensure extensive testing for safety, efficacy, and performance. Their products are manufactured in an FDA registered and GMP-certified facility.
Ingredients
Formulated with DE111, a very potent spore-forming strain that works as a compliment to non-spore strains to help promote the proliferation of healthy gut flora. The spore-forming bacteria can form endospores that offer a shield of protection from the acid in your stomach as well as high temperatures, so they won't deteriorate in potency once they hit your system.
Cost and Value
This product can help with bloating and support a good overall feeling after eating your meals. The 1 month supply is well priced that can help improve your gut functioning which may overall cause an improvement in the functioning of your body's defenses.



No Binders or Fillers
Immune system support
Pure vitamin C powder
1 Gram per serving
Can be used in cooking
The crystalline powder may have issues dissolving easily
Ascorbic Acid (Vitamin C) is an essential life function as well as a promoter of life-maintaining functions including that of the immune system. Nutricost supplements this vitamin in our bodies since our bodies do not produce it naturally. This product will replenish your supplies each day to help with the fortification of collagen as well as provide potent antioxidant powers.
Read more
Dosage
Just a small coop can give you 1,000 mg or 1 gram of vitamin C. You can mix it in your drinks for a lemony flavor or warm it up in your morning tea. You can't really overdo this vitamin because it is water soluble so any excess your body doesn't use will be excreted in the urine.
Many Health Benefits
This is a healthful vitamin that can help with many problems such as fighting infections and sickness, help with the kidneys, reduce chronic disease, help maintain proper blood pressure, fights heart disease, protects memory, boosts immunity, as well as helping the absorption of iron.
Cost and Value
Made in the USA using a little scoop to ensure that measuring is fairly easy, the price is unbeatable. It provides that extra boost of vitamin C should you be lacking the amount you need from your diet. You can use it as a supplement in your drinks or shakes and you can also use it in cooking making it very versatile.



Gummy form
Made with real elderberry extract, vitamins A, C, D, E & Zinc
Delicious taste
Safe and effective
No drugs, alcohol, artificial flavors, artificial sweeteners, or gelatin and are gluten-free
Made with vegetarian-friendly and vegan ingredients
Made with fruit pectin
Zarbee's provides immune defenses with these gummy style supplements which have a nice, fruity taste. They use fruit pectin so they are safe for vegetarians and vegans. Formulated using simple and wholesome ingredients with no high fructose corn syrup, artificial sweeteners, artificial flavors, gelatin, and are gluten-free.
Read more
Allergen Friendly
These yummy little gummies are manufactured in a facility that doesn't work with milk, eggs, fish, shellfish, tree nuts, wheat, peanuts, or soy so it covers all the potential allergy triggers adults and children may have.
Features
Using top-notch ingredients from reliable sources, the real elderberry Extract, vitamin C and Zinc will give a boost to your body's defenses. They are effective and because they are allergy friendly they can be used by a wide variety of the population safely. The taste is sweet and pleasing without using any artificial ingredients, animal-based gelatin, or nasty additives.
Cost and Value
The serving size is 1-2 gummies per day depending on age. The price is fairly similar to many others in this category and the ingredients are wholesome making these an easy to take and solid formulation for children.



Made with superfoods, vitamins, herbs, and mushrooms
Safe with natural ingredients
Antioxidant support
Helps blood sugar and blood pressure support as well as heart, brain, bone, joint, immune support, increases energy, and helps fight infection
Production & packaging in an FDA & GMP approved facility in the USA
Averaged size capsules need to be swallowed which can be hard for those that have difficulty swallowing pills
Vitalie Now makes a versatile supplement that will promote overall health and wellness. It can be a great support to hectic lifestyles that may not always get all the right nutrition or the proper amount of sleep. If you aren't satisfied, the guarantee allows you some flexibility to try this one out and get a refund if needed.
Read more
Benefits
This product is said to help you gain the energy you need so you don't feel so run down, it can provide antioxidant support to keep you free from sickness or reduce the impact of sickness. Anti-aging support, and body defenses can battle fatigue.
Ingredients
Vitamin C 30 mg, Vitamin E 30 IU, Selenium 20 mcg, Graviola leaf powder 300 mg, Raspberry fruit powder 200 mg, Green tea leaf 200 mg, Turmeric rhizome powder 100 mg, Beta-glucan powder 100 mg, Cat's claw bark powder 20 mg, Garlic bulb powder 20 mg, Panax ginseng root powder 20 mg, Lycopene 10% 2 mg, Quercetin 50 mg, Pine bark 100 mg, Grapeseed 100 mg, Pomegranate 50 mg, Herbal mix of rhubarb root powder, burdock root powder, sheep sorrel powder and slippery elm bark powder 100 mg. Additionally, there is a mushroom complex made of shiitake powder, maitake powder, and reishi powder 80 mg. Also containing Arabinogalactan 20 mg and Olive leaf 20 mg to round out the active ingredient list.
Cost and Value
This product provides a variety of health benefits to help you gain an overall well-balanced life. The price is moderate and the money back guarantee allows you to get a refund if you don't like it before your first 30 days.



Multi-symptom immunity defense including cellular, circulatory, digestive, respiratory, and systemic
Easy and convenient to take
No additives or sugar, salt, yeast, soy, dairy, artificial colors, flavors, or preservatives
May cause discomfort for those with stomach issues or GERD
May need many pills per day
Nature's Way has been making health and wellness products for over 50 years. They are a trusted brand with a quality reputation for their products including this multi-system immune defense supplement.
Read more
Multi-system Defense
The seven aspects of healthy immunity are addressed with this supplement. They include epidermal, respiratory, digestive, systematic, cellular, lymphatic, and circulatory. There are no eggs yeast, gluten, soy, or wheat used in processing.
Primary Ingredients
The primary active ingredients include USRDA Aloe leaf blend 25 mg, Arabinogalactan 85 mg, Astragalus Root 100 mg, Beta Carotene 1,000 IU, 20% Cayenne, pepper fruit 35 mg, Cellular Immunity Blend 315 mg, Circulatory Immunity Blend 510 mg, Cordyceps 40 mg, Digestive Immunity Blend 292.7 mg, Echinacea Purpurea 250 mg, Elecampane Root 40 mg, Eleuthero Root 75 mg, Epidermal Immunity Blend 75 mg, Fenugreek Seed 75 mg, Fructooligosaccharides 60 mg, Garlic Bulb 375 mg, Ginkgo Biloba 60 mg, Goldenseal Root 75 mg, Gotu Kola 50 mg, Gugul dried extract 50 mg, Horehound 75 mg, IP-6 75 mg, Lymphatic Immunity Blend 215 mg, Maitake Mushroom 60 mg, Mullein Leaf 50 mg, Myrrh Gum, tree resin 40 mg, Olive Leaf 65 mg, Oregon Grape Root 70 mg, Plantain Leaf 40 mg Primadophilus probiotic blend 2.7 mg, Reishi Mushroom 60 mg, Respiratory Immunity Blend 240 mg, Selenium, l-selenomethione 25 mcg, 36% Shiitake Mushroom 60 mg, Systemic Immunity Blend 455 mg, Thyme Leaf 50 mg, Vitamin A, retinol palmitate 4,000 IU, 80% Vitamin C 1 g, 1667% Vitamin D3 200 IU, 50% Yamabushitake Mushroom 60 mg, Zinc Amino Acid Chelate 25 mg
Cost and Value
The cost is fair given the strong reputation and amount of immune support provided. You can customize use based on your needs for more intensive needs you may take up to six pills per day, or if you are at a maintenance level you can take 1-2 per day.



Made with a blend of Branched Chain Amino Acids (BCAA)
Non-GMO, no gluten, no sugar, 100% sweetened with stevia leaf extract
In easy to-go packet form
Mixes easily with liquids
1000mg of Bio-Available Vitamin C, also with Zinc and Chromium
For a super convenient way to take your supplements on the go, this product comes in easy packets full of powder. You can just put it in your water bottle to dissolve and you are off. There is no sugar added so you don't have to worry about excess sweetness or those additional empty calories.
Read more
Helps Beat the Sickness
This stuff works really well if you suffer from constant colds or sickness. If you have little kids, for instance, you know how they bring home icky germs and make your whole house sick. Taking this product will help you with the ultimate sneezing and sniffles. The high amount of vitamin C will give you a boost.
Fizzy Goodness
These fizzy packets are gentle enough for most to tolerate and the taste isn't overwhelming, just a bit tart. Gluten-free, it isn't weighed down by a bunch of additives and junk you wouldn't want in your supplements.
Cost and Value
A fair price for very easy to use packets that have all the proven ingredients that are active and strong enough to help boost your system and help you fight off sickness.



Hyperbiotic immune support with EpiCor
Echinacea, Zinc, is chelated
4 Billion CFU, 5 targeted strains
Can have an odd taste for some
May have a chalky texture
Hyperbiotics offer 15x More Probiotics over the competition for veggie capsules to increase the potency of beneficial gut bacteria which help support overall health and well-being. The patented BIO-tract protection with time-released delivery ensures that a remarkable amount of the probiotics can make it through your system and do their work without being destroyed by high temperatures and stomach acid.
Read more
Strong Immune Support
Vitamin C helps support the system and offer significant antioxidant benefits to help you stay healthy. EpiCor is used which can help your system on a multitude of levels. It has been clinically studied and has shown abilities to balance your system.
Ingredients
Echinacea is in the formulation to help with wellness and Zinc protects the system from infections and illness, a strong antioxidant. Time-released and bioavailable immune support allows your body to best absorb and make the best use of the ingredients for maximum potency.
Cost and Value
A month's supply is slightly pricey, but those who have used it rave about how it has kept sickness at bay. If you are prone to picking up nasty bugs or are going to be on upcoming travel and need to keep your defenses strong, this could be worth a try.



Daily Multivitamin
Supports digestion, immune system, and joint health
45 Day Supply
Supports active individuals who train
Can have a strong smell
Larget tablets that can be harder to swallow for some
Controlled Labs makes a multivitamin that is formulated to help you with digestion, the health of your joints, and the strength of your immune system. It was specifically designed for active people who train on a regular basis.
Read more
Serious Athletes
The amount of stress that athletes and very active people who train regularly put their bodies under is unique. The excess cardio and weight training can break down body fibers and wear the immune system so staying fueled with the right nutrition to keep your body in tip top shape is extremely important. This product is specifically designed to combat those stressors and keep you performing with ultimate results.
Formulation
Using the most effective vitamins, minerals, and nutrients to help proper digestion, improved bodily defenses, and joint stability, this multivitamin will increase the resiliency of your body to continue to go on day after day engaging in your rigorous workout schedule.
Cost and Value
A bit on the pricier side as is normal for these type of fitness supplements, this product provides immune support, anti-inflammatories, and dense nutrition to keep you performing without any hiccups.



Broad-spectrum support
Promotes healthy mucous membranes
Supports normal levels of the body's intestinal flora
Indian Barberry root extract
No gluten or other major allergens (eggs, tree nuts, peanuts) as well as free of dairy, soy, yeast, fish, or shellfish
May have some unpleasant side effects for some
Thorne Research provides a gut health supplement mixed with microbes, hormones, and enzymes. Made to improve the functioning of your body on a daily basis. Helping proper digestion so that your body can best absorb the nutrition you take in from good, whole foods.
Read more
Sourcing Quality Ingredients
Using high standards and the best ingredients available, the formulation is made with care. Trustworthy sources that have stringently tested ingredients so that their products allow for the highest potency and most efficiency working in your system.
Four Rounds of Testing
this company is serious about their testing. Running four rounds for each of their product lines ensuring they have the most effective and safe supplements available. Much different than many competitors that will only engage in two rounds of testing.
Cost and Value
Gut health is really the basis of many ailments. If you can find a supplement that can fill in the gaps of your nutrition so you can absorb all the goodness you take in from your foods, your body will be thankful. Priced moderately, this is exactly what the product aims to do.
Criteria Used for Evaluation


Compatibility
When you are in the market for supplements you must know what you are looking for before you start your search. What you need nutritionally will be dependant on your current food intake, your current medical state and any conditions you have, health problems you have or could encounter, as well as special circumstances like if you are pregnant or not.
Then what exactly the reason you are looking for a specific supplement. Immune boosters can have a variety of strong points. Maybe you have an autoimmune disorder that has a specific condition which has symptoms you are trying to improve such as skin issues. A mix with a focus on beta-carotene which helps the eyes and skin could be in store. The type of supplement makeup you choose for that particular ailment could be different than an overall pill to help generally strengthen the immune system. For instance, an immune booster that is formulated to help alleviate inflammation or repair leaky gut may be the target. Perhaps you get sick easily and need a boost of Vitamin C to help you fight off those nasty bugs. If you want to strengthen your defenses but need some extra support for your arteries or heart, the mix that the supplement you take may have higher fiber and polyphenols.


Value
Supplements can be expensive and you don't always have to pay an arm and a leg to get the right product. Buying the cheapest products though, won't guarantee you are getting what you want and can cost you more money in the long run not to mention can cost you additional health issues since very cheap supplements can often have additives that help them along which reduces the cost.
High-quality ingredients that are made by reputable brands may be a bit more in the short-term but can save you physically and monetarily in the long-run. Those products that are more potent and complete in their formulation are going to bet the best bet. Those that are clinically tested with proven absorbability will be more effective. Seriously, if it isn't going to be absorbed it isn't really worth taking in the first place. Tested for pureness and safety helps you keep peace of mind knowing that there were standards and procedures in place that protect its integrity and you as a person ingesting it. The other thing to look at is the manufacturer. If a really R&D company is doing the testing, you know they are doing it right so the outcome of the studies is going to be more believable and useful than some research facility with no background. Then taking everything all together, looking at the price for what you are getting and comparing to others in its category to ensure that the price is right and there is real value.


Brand
There are no name generics that are well formulated but many times in an industry that isn't as tightly regulated like other drugs, generic no names can be risky business. Strong brands with quality reputations have them for a reason, because they have been widely used, widely scrutinized, and they are known to have sufficient customer service and potent formulations.
In today's modern times, social media can give you first- person, real-time reports of your favorite supplements and provide essential and important user feedback, both the good and the bad. People tend to be pretty honest when it comes to their praise and complaints. With YouTube channels abound and at home DIY-ers making their own mixes and videoing their own experiences trying things out, you really have a plethora of true to form information right at your hands. These reviews can help you make your own opinion and you can use that to decide if it is worthwhile for you to try a product.
Expert Interviews & Opinions
Most Important Criteria
(According to our experts opinion)
Experts Opinion
Editors Opinion
Users Opinion
By Default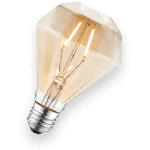 Interaction
Always use caution when introducing any supplement to your intake. Most supplements should not have any serious side effects, although if you are taking other medications it is always best to read labels and consult with your physician.
Read the Label
Many times supplements have specific instructions on usage, such as time of day or taking on an empty stomach or with food. Be sure to read the labels so you can get the most out of your supplements.
Other Factors to Consider


Effectiveness
At the end of the day, you want to purchase the most effective and best products available because you are hoping to have a net positive result after taking them. If you find a specific ingredient or supplement mix that seems to check all the boxes, look a bit further. Look for all the available supplements for the particular ingredient or ingredients that you want and see which ones rise to the top. When you find similar supplement brands, compare them with the ingredient lists, the dosages of each active ingredient, and the reviews. An example of this is if you were looking for a solid turmeric pill, searching for the top turmeric supplements and seeing what comes up then compare them against each other in regards to flavor, side effects, price, potency, and ingredients, you will have a more informed decision and most likely a better product when you make your final decision.


Side Effects
Always make yourself familiar with potential side effects. Turmeric, for example, can have toxic properties or severe side effects if taken in large quantities. Ensuring you know are following the guidelines for dosage and not double dosing or overdosing is important. You can still sustain serious injury or negative health outcomes with over the counter supplements.
Look at the potential side effects for special populations like children or nursing and pregnant women. Not every person can take all over the counter supplements safely. If you are going to start a new supplementation routine, speak with your doctor or other qualified medical professionals to ensure that what you are taking is safe for your body chemistry and that it won't interfere, disrupt, or cause negative outcomes with any current medications you are taking. If you are taking birth control, for instance, some medications can dull or nullify the effects, and that could be highly risky if you are unaware of these effects. Grapefruit actually interacts with over 85 drugs to date, and some of the side effects can be fatal. Ensure that there is no such interactions with the foods you eat, the medications you take, and the pills you supplement with.
Frequently Asked Questions
q:

What are some common natural immune boosters?

a:

You will often see some or a combination of the following in your immune boosting supplements:
Mushroom extracts
Zinc
Selenium
Elderberry
Cordyceps
Echinacea
Pelargonium Sidoides
Olive Leaf Extract
Probiotics
N-Acetyl Cysteine (NAC)
Astragalus
Larch
q:

What can hurt the immune system?

a:

There are things and activities you can avoid that are very detrimental to your system.

1. High-calorie diets can be detrimental to immune functioning, so keep your calories in check in a healthy range
2. Sugar is going to suppress functioning by decreasing white blood cell activity that is crucial to fighting infections
3. Eating foods that your body is sensitive to or has an allergy to. Many of the most common allergens include gluten, dairy, soy, and corn.
4. Not getting enough sleep. Lack of sleep impairs immune function by decreasing the T-cells activity and increasing inflammatory cytokines.
5. Too much stress can mean excessively and chronically high levels of cortisol which will be extremely detrimental to your immune system and greatly weaken it.
q:

Can you take supplements in lieu of a healthy diet?

a:

You could, but you really wouldn't be doing yourself much good. The best way to keep yourself healthy and the best way for your body to get the minerals and nutrients it needs is through lifestyle choices and good, wholesome food. Supplements are what you take in addition to a healthy diet in order to fill the gaps in areas that may be lacking. They aren't a full substitute altogether. Many supplements need to be taken in the right combinations as well, in order to be best absorbed by the body. So, if you take one without food that needs food to be best used, it may just run through your system. Likewise, if you take supplements that cancel each other's absorption out, it is all for not. Understanding the combinations with food and with each other can make a huge difference in the potency and the effectiveness of your supplementation routine.
q:

How long does vitamin C stay in the body?

a:

Vitamin C can be held in your body for a while, potentially weeks. The kidneys control the levels of this vitamin that you sustain in your blood. The process by which this vitamin is controlled is called 'renal absorption.' Renal absorption helps stop vitamin C from being lost in the urine. If the amounts you take in are too large that they overwhelm your system, the excess is excreted through your urine within hours.

If your body has balanced and higher levels of vitamin C and you take more, you are overwhelming your body with this vitamin and as a result of the increase only lasts but a small amount of time before it goes through you in the form of your urine. The contrary is true for someone who has low levels but takes some additional vitamin C. In this instance, it will stay much longer and not be excreted because the body needs it and is not overwhelmed by the addition of more.
q:

Can turmeric be toxic?

a:

There still needs to be more studies in humans to assess the toxicity of this root. What is known is that of the 200 compounds that exist in turmeric, 184 were predicted to potentially have toxicity. Of that 184 an astounding 64 were hepatoxic or that which is very damaging to the liver. Depending on the dosage you take in, the curcumin,- the primary active compound in turmeric - could have toxicity for your liver.

Normal doses include:
1 - 3 grams daily dried root;
400 to 600 milligrams three times daily for powder;
15 to 30 drops four times daily for tincture

When taking this root in normal doses, there appear to be therapeutic benefits. dietary turmeric is considered safe but supplements can be risky and often have side effects. Ulcers and upset stomach are some of these side effects for taking more than you should, and you should not take it if you are pregnant or nursing. Those with gallbladder issues should see a doctor and get the go-ahead first before taking it. It can also be a problem for those on blood-thinning medication, antacids, and medications that lower the blood sugar, so use with caution if this situation applies to you.
q:

What are medicinal uses for turmeric?

a:

Turmeric is a root that is used in traditional Chinese medicine. Its purposes are for the liver, digestion, and skin, and it is supposed to have strong anti-inflammatory uses. Commonly used for skin issues, turmeric is said to work well as a paste applied directly to the skin or through ingestion.

Turmeric does have medicinal properties and has been used to treat the gamut of ailments from jaundice to even leprosy. it is an ancient spice that has been used for its active compounds for over 4,000 years. For all of its potential therapeutic benefits and it's a long history of use, it can have toxicity so make sure you are using it with caution and understanding what the right, safe doses are for you. This is one of those supplements that would be best to consult your doctor about before taking.
Subscribe to our newsletters