Our Favorite Inflatable Kayaks Reviewed
last updated:
Dec 17, 2019
Inflatable kayaks aren't just blow-up toys for pools and lazy rivers, or for lounging on the lake. They are seriously made with the ability to go out on the water and give you an authentic kayaking adventure. The beauty of owning one of these flexible products is their ability to be quickly packed up and with space-savings and thrown into your car for a trip either with the intent of using or just for the luxury of having should you decide to use it. It ups the ante for any trip, giving you a liberating sense of freedom and venture. We checked out the very best options on the market and we evaluated them using criteria including style, ease of use, and accessories. You might have begun to look into these products for sheer curiosity, but don't be surprised if you find yourself appreciating how neat these boats really are.
In a Hurry? The test winner after 18 hrs of research

Bestway
Why is it better?
Adjustable, inflatable seats
Removable fin
A grab rope with built-in grommets
Construction stops water from getting on the seats
Integrated drain valve
Can support 2 people with a maximum weight of 350 lbs
In a
Hurry? Editors choice:

Test Winner: Bestway

4
Researched Sources
1.9k
Reviews Considered
18
Hours Researching
13
Products Evaluated
Style
Ease of Use
Accessories
By Default
Our Favorite Inflatable Kayaks
Criteria Used for Evaluation


Style
The style of paddling you engage in and your experience in the water can help determine which option is the best for you. Depending on how you paddle can make the weight of your kayak come into play because a large paddler may be able to go with more force and move a heavier kayak where a smaller paddler may need to focus on a lighter option. If you are newer to the sport and getting used to it or trying it out then a more inexpensive option may be a good start. If you are looking to use your boat on a regular basis, then you are probably going to have durability as one of the primary features you'd look for in a model.
For the adventurer, a more versatile kayak that can offer more adaptability and more features to accommodate multiple trips and environments. If you prefer a specific environment, the water type can be a factor in which kayak you choose. Those models that can smoothly go through the water in a calm lake are going to be much different than those that are designed to hit rough, white water. If you want to combine activities, such as fishing with kayaking, this could change the features you re looking for in your boat. Kayaks for kids are going to differ from adults and those for multiple people or families will also vary.


Ease of Use
The time investment or how handy you are could affect which kayak you choose. When you are looking for a packable kayak, one of the main considerations is the amount of time invested in setting up the boat as well as taking it apart and packing it away. The thing about these models is that every time you are ready to use them you have to do a bit of handy work to get the water ready and the question is, how much effort are you willing to put forth?
There are some models that have few chambers, and these options are going to take far less time and effort to assemble than those that have more pieces. It is the difference between simple minutes and much longer.
Which set up seems more appealing? Some models need to be pumped up while others use an origami type system that requires no pumping and once you figure out how to put it together, it will be the same procedure every time you are ready to assemble and go out. When you are ready to disassemble some options can be done right away while others will need time to dry out before you pack them away to keep them from getting moldy or dank. Compactable boats do need some extra time considerations not just for set up and takedown but for the process involved. It comes down to hours drying on the shores, or taking a wet boat home to dry, or using a towel to wipe down.


Accessories
It is important to note, specifically when it comes to these inflatable or packable options that there is more to it than just the boat itself. Certain accessories are needed to keep you afloat and onto your next adventure. While some kayaks come fully loaded with everything you need to get your boat out and about and others will not, which means the extras are up to you. Those options that come with everything will have paddles, pumps, and fill gauges. You may even get a repair kit included.
Just because a model doesn't come with the extras doesn't mean it isn't a value or should be overlooked. Even if a model comes with the extras that don't mean those extras are going to meet your preferences and you may end up wanting to replace them in the end. The thing about accessories for these types of sports is that many people go all out and buy all these pieces and extras only to realize they aren't using them the way they thought they would. The result is there is a tone of gear you can find in yard sales in person or online and these can get you a lightly used to a new product at a bargain price.
Because many inflatable kayaks need accessories, there are many companies that will make these products and have them for sale. That way, you can pick and choose what you want and need. This gives you a bit of room to customize to what your best set up will be.
Expert Interviews & Opinions
Most Important Criteria
(According to our experts opinion)
Experts Opinion
Editors Opinion
Users Opinion
By Default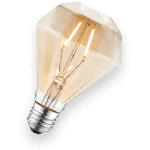 Be Safe and Enjoy the Adventure
So you have a sense of adventure and are heading out on the water for an awesome time. A little preparation can make a world of difference in your day. Always be sure to wear a personal floatation device. Bring warm clothing within a dry bag. GPS is another good consideration. And always tell someone where you are going and when you plan on returning, in an event of an emergency they know where to look for you.
Which Style is Right for You
Inflatable Kayaks come in many different styles. One person or multiple persons, fishing, sit on top, sit inside, canoe style, slow water, and fast water, just to name a few. Think of the main ways and types of activities you want to use your kayak for and choose wisely. Then take your portable kayak to your favorite destination and have an amazing time.
Other Factors to Consider


Value
There is a serious question as to what your budget will allow. Certainly, you could spend a pretty penny for a top of the line model with all the bells and whistles but these products aren't necessarily a great value or investment for everyone.
Of course, the other option is even if these do make sense for you, you may simply not have space in your budget for them. Deciding what you want to spend or what you can spend is essential to begin your search.
There are certainly great options that can cost a pretty penny, but there are also affordable options which are nothing to snub your nose at. Some products will hold their value better than others, and some will hold up to hard use much better. The combination of price versus features and the use you expect to get out of the product will all come together to determine the overall value. Everyone's needs are different and so the value is really something that is dependant on individual needs, use, and budget.
Frequently Asked Questions
q:

What is PVC material?

a:

Polyvinyl Chloride (PVC) is a thermoplastic polymer and it is one of the most commonly found and used for many products throughout the world. In its natural state, it is brittle, but with the addition of plasticizers, it can be pliable. First synthesized in 1872, and commercially produced by the B.F. Goodrich Company in the '20's it is one of the forms of plastics that have been around the longest as other plastics were only commercially viable in the 1940s-50s. It is used anywhere heavy-duty plastics are needed like in the construction industry, in healthcare, in outdoor sports and gear, and can be used like fibers and weaved into clothing to add extra durability to materials.
q:

What is the difference between inflatable and hard kayaks?

a:

Size
Rigid kayaks will be heavier and less easily transported. The inflatable can be lighter and broken down many times being able to be packed away into a carrying bag and packed. Inflatable kayaks are better for space-savings.

Storage
Rigid kayaks offer more storage inside than inflatable options

Price
Basic inflatable kayaks generally are priced lower than their rigid counterparts. Some heavy duty inflatable options can be quite pricey because of the materials and functionality they offer and can even come close to those rigid options. Cheaper inflatables are going to be less easy to maneuver and less able to be used in various water bodies and will not be as durable whereas cheaper plastics for rigid options are going to be far heavier.

Maintenance
Inflatable kayaks need to be set up and taken down for each use with inflating and deflating so the risk of puncture is higher and therefore the need for a repair kit is essential. There are much more accessories needed for an inflatable option because of the assembly aspect. There is also the time investment as inflatable options need time to dry before being put away. Rigid options, on the other hand, don't need the assembly each time you use them. Wooden options will require more care than plastic or aluminum.

Performance
Inflatable options are going to be lighter than their rigid counterparts, therefore, they will have some control issues. Although, these inflatable options are actually harder to capsize and are much more stable than the rigid varieties. Rigid options will be faster and easier to maneuver, whereas high winds can make inflatable options very difficult to maneuver.
Rigid kayaks are best in the ocean, but there are some inflatable options that are made for the sea.
q:

How can you get started kayaking?

a:

If you think you may be interested in this water sport but aren't ready to make the investment into your own gear just yet, the best way to try it out is to:

1. Borrow a kayak from a friend or family member that understands how to use it and can provide tips. Even better is if they can go out with you on the water for the first time to help.

2. There are always rental places near lakes, rivers, and the beach and the individuals that work these spots can answer your questions and give you a quick rundown on how to operate your boat. They can give some form of instruction and they also provide the gear that you need to go out with the kayak, so all you have to do is be ready and willing to get out on the water. should you hit a snag and need help on the water, they will have options to signal them for rescue.

3. Sign up for a tour or take a class. County parks departments or even outdoor outfitter stores like Eddie Bauer offer classes to try and tours. There are always touring companies that offer a range of classes or trips to try out in various interesting locations.
q:

What do you wear when you go kayaking?

a:

Much of what you wear will be dependant on the weather. Regardless of how sunny it is, you should always slather on the SPF. Swimwear or shorts that are non-binding or not made of cotton work well. Shor or longsleeved rashguard tops that are non-cotton work well, breathable fabrics or performance fabrics which are UPF rated or sweat wicking and easy dry are other great options. Neoprene footwear, hats, fleece or jacket, or waterproof vest depending on how cool it may be. Spray jacket or rain jacket and pants may be needed again, dependant on the weather and if it is going to be raining.

In cooler weather, temperatures that are colder than 60 F will generally require a wetsuit.
q:

What items should you pack when you go out on the water?

a:

Always pack plenty of water, snacks, and lunch if you are going on a longer trip, sunscreen, lip balm, and sunglasses (with a retainer), first-aid kit, signaling whistle (sometimes lifejackets have these attached), water-proof watch, headlamp, and dry bags.
Subscribe to our newsletters