Our Favorite Kayak Paddles Reviewed
last updated
Apr 22, 2019
Whether you are recreational, leisure, beginner, a competitor,
an adventurer
, or kayaking for fitness purposes, the two things that you must have to go out on the water is a kayak and it's the most important accessory, the paddle. The paddle you pick is just as important as the actual small boat and there are quite a number of considerations to take into account including styles, materials, and fit. Picking a paddle that isn't compatible with the size of your kayak, that won't fit your body well, isn't congruent with your fitness level, or even your style will greatly impact your the enjoyability of your trip as well as your performance on the water. Not until you have the right paddle that checks off all the boxes and is more customized to you, should you then consider other accessories, like paddling gloves, for instance, to improve your experience.
In a Hurry? The test winner after 17 hrs of research

Carlisle
Why is it better?
Carlisle's asymmetrical and curved shape
Very light and flexible
Made of fiberglass
Size measures 240 cm
In a
Hurry? Editors choice:

Test Winner: Carlisle

3
Researched Sources
1.8k
Reviews Considered
17
Hours Researching
12
Products Evaluated
Style
Materials
Fit
By Default
Our Favorite Kayak Paddles
Criteria Used for Evaluation


Style
Your paddling style will be a contributing factor in picking out the right product. The way you paddle will have variance based on which type of kayaking you are engaging in. Here are two of the paddling styles and which types of products would work best to compliment them.
Low-angled paddles are best used for leisure kayaking when you are in calm waters such as a large tranquil lake or a lazy stream. Horizontal blades will be much longer lengthwise and they will also be thin. This design provides increased
productivity while producing less fatigue when you are paddling through longer distances.
High-angled paddles are better used for more technical and adventurous kayaking where the water is much rougher and much less predictable. Often, these environments will have many areas of quick-flowing water and the need to swiftly navigate through with strength and force to overcome intense currents is needed. Those who choose to kayak in these types of water bodies and areas are going to be those who are looking for the thrill of the sport or those who choose to engage in this activity for intense workouts and fitness gains.
Blade Shapes also goes into consideration when determining the right product for your style. For a long time, symmetrical blade shapes were very common and very popular. Then asymmetrical dihedral-designed began taking over and becoming the more preferred design. The benefit of this asymmetrical design is that it allows for less exertion on the part of the paddler when compared to the exertion needed for the symmetrical design. In appearance, the look like the wing of an aircraft. Just as in air, this style works similarly in the water allowing for the cutting and flow of the water to move easily along the sides of each blade.
When looking at blade shape, it is also important to understand paddle shafts. The differences will mostly be those that are up to individual preference as the paddler will be best able to choose what feels the best.
The straight shaft works well for those that are more seasoned and those that will be engaging in more rigorous waters and adventurous byways. It has more flexibility which is essential for moving and steering through various turns and environments.
Bent shafts will be best for those who are new to kayaking. This angled shaft reduces pressure on the wrists making the experience more enjoyable and doable. Those paddlers who have some more experience can use this shaft too. These kayakers can benefit from that reduction in pressure so that they can reduce inflammation through adjustments in their strokes. In order to master this, it takes a bit of practice.


Materials
Blades can come in a couple of different material options. There are generally three factors that you need to think about when you are looking at the different types of blades there are and these include strength, weight, and affordability. If you can balance these three with your needs you should be able to sift through the options to find just the right piece of gear for you.
If you are looking to make a statement or project a specific look, fiberglass is going to work out nicely. These paddles can be colorful and as far as price goes, they will be in the middle of the pack, priced right between the most expensive and the most affordable. They are strong and light which is why they tend to be used for rental shops that cater primarily to tourists and local recreational kayakers.
Carbon fiber is a high-quality, elite material that is light and built to provide power. It is the most expensive of all the materials used but for competition kayakers, those looking for longer trips, or the serious and extreme kayaker, this investment will be well worth it in performance and durability.
Nylon, plastic, and aluminum are also used. They tend to be heavier, but they still maintain a strength necessary to hold up through repetitive use. Those working under a tight budget will find that these are going to be the most affordable.
These also require minimal maintenance and upkeep so those who enjoy recreational kayaking or beginners trying out the sport can find some good use with these materials for starter paddles.


Fit
Paddles come in various lengths and the length of your body's torso along with your fitness level can help you determine which size will fit you best. A quick way to determine your torso length is to sit straight up in a chair. Then take a measurement from the chair, between your legs all the way up to the tip of your nose. Here are some references for torso lengths:
Torso Length Paddle Size
22" Youth 180 cm
24" Youth 180-200 cm
26" 190 - 210 cm
28" 200 - 220 cm
30" 210 - 230 cm
32" 220 - 240 cm
34" 230 - 250 cm
36" 240 - 250 cm
38" 250 cm
Those who are fitter and have a more athletic build will want a paddle that is shorter with a wider blade to take advantage of the extra power offered by this construction. Heavier and taller bodies will use longer paddles that offer a wider blade best. These paddles work well for slower, and efficient strokes that reduces pressure. Short, more petite bodies should look for smaller blades that have smaller surface areas, if speed is not a concern.
Overall, if you want to choose paddles based on your goals, then look for paddles with larger blades that have large surface areas if you want to have power and speed. The other thing to note is that the shaft of the paddle can also vary. Those with smaller hands should gravitate more towards thinner shafts that will fit better and allow for a much tighter and more efficient grip.
Expert Interviews & Opinions
Most Important Criteria
(According to our experts opinion)
Experts Opinion
Editors Opinion
Users Opinion
By Default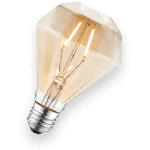 Be Safe
Taking a few precautions can make your experience much more enjoyable. Be aware of weather conditions and dress accordingly. Always, Always, Always, wear a personal floatation device. Tell someone where you plan on going and when you should be back. If you are in rougher water you should utilize a safety helmet as well.
Whats your Size
Proper paddle fit needs to be done for comfort as well as for effeciency when paddling. Paddle size is determined by structure size of the individual, size of kayak, and stroke preference. Be sure to check the appropriate charts prior to purchasing to be sure you obtain the correct sized paddle.
Other Factors to Consider


Accessories
Be smart and be well prepared. Always bring a spare! The saying, "Be careful not to find yourself up to the Creek without a paddle," could never be truer than when you are out and about ready to enjoy a day on the water. This idea and advice are not only for advanced kayakers and those that hit rough waters but also for beginners through intermediate as well. All levels should take heed. Paddles aren't guaranteed and the success of your trip isn't either. Paddles can easily break, be dropped and float away, or get taken up and lost in strong currents. These are just a few of the many events that can break away your paddle from your possession and if you are left without it, you will really understand what it will be like to be "up to a creek without a paddle."
Everyone wants to think they have a grasp and handle on their gear and that this will not happen for them, but you aren't hurting yourself to be prepared. You will feel the pain should you be ill-prepared. You can easily carry a cheap, light paddle, even fold-up options are suitable if you find yourself in an emergency situation.


Compatibility
Understanding the type of kayak you have or will be using can also help in determining the type of kayaking you will be doing and can also help to determine compatibility with paddles.
Recreational kayaks are sized from 26″ to 30″ inches wide and tend to be short and wide.
Performance kayaks are sized from 19″ to 22″ inches wide and tend to be long and narrow.
Whitewater kayak is best sized based upon the paddler's height.
Touring Kayaks are sized from 22″ to 25″ inches and are very much akin to performance kayaks. Where these models differ is in their increased storage capacity.
For those who are beginners or recreational and leisure kayakers, the width of your kayak is very important when you are choosing your paddle. those who are going out in the ocean and touring would rely more on your physical fitness as well as your personal paddling style. Wider kayaks styles work best with long paddles that can easily be maneuvered over and around the larger width.
Frequently Asked Questions
q:

What should you use when you fall between sizes?

a:

If you are in-between sizes, either going up or down in length should work for you. However, it may be best to go shorter if you are really stuck on which size to choose. At least going shorter saves a tiny bit of weight. If your body has a shorter torso, this is where the advice changes. You are going to need a bit of extra reach from your paddle, so adding some length could be a better choice.
q:

What type of blades are best for very long trips?

a:

If you are going on a multi-day journey or if you are gong to be kayaking for the duration of the day, form morning to night for instance, using a blade that is narrower will be most comfortable. These types of blades are going to be lighter so all the repetitive use you are going to engage in will take its toll. Accounting for that with a bit less weight helps reduce stress and fatigue.
q:

What is the difference between those products that break down into two pieces versus four?

a:

Any product that has the ability to break down makes carrying, portability, storage, and packing much easier and efficient.
A four-piece breakdown is going to have shorter increments so storage and packing are much more improved. If you need extra space like if you are hiking or flying, this is going to help, so go with the four-piece.
q:

How does a smaller diameter shaft help?

a:

It tends to be much easier to grip these shafts making the fatigue that can envelop your wrists and hands reduced. If you have smaller hands the best thing is to use a smaller shaft because it can be very difficult to get a hold on thicker shafts which will cause much more strain. Shafts are going to be standard or small, so choose based on your hand size.
q:

What does feathering refer to?

a:

Blades can be feathered or what is called matched. The feathered blades will be offset on an angle opposite of each other and this accomplishes a reduced wind resistance when the blade is up in the air and out of the water during a stroke. Most all paddles have a certain amount of adjustment that you can do to get your feathering angle right and these are generally adjusted within notches of 15 degrees.
Subscribe to our newsletters