Our Favorite Men's Swim Trunks Reviewed in 2020
last updated:
Apr 09, 2019
If you thought that fashion at the pool or the beach is only for the ladies, think again. These days, the options that men have available range from stylish and sleek to hip and trendy with practical elements that work for surfing, swimming, or other fun water sports. Designers are thinking about men's wear in a more intricate way and providing options that have quirkiness and attractiveness along with coverage and support. Garments that are going to work well in the water with fabrics that will dry off fast and lay nice on the boat or hitting the volleyball on the sand. Men now have many options to choose from that suite their styles, sensibilities, and use. Guys can upgrade their swim attire easily with any of the trunks we included on our list. When we evaluated all the designs and brands, we did so with fit, style, and use.
In a Hurry? The test winner after 16 hrs of research

Speedo
Why is it better?
100% Polyester
Mid-length water-short featuring a drawstring waist
Full mesh lining, and side cargo pockets with embroidered logo
Trademarked "vapor plus" fabric for quicker drying and long lasting durability
Constructed with UV Block the Burn UPF 50+ protective fabric
Lightweight and dries quickly
Length: 20-inch outseam
In a
Hurry? Editors choice:

Test Winner: Speedo

3
Researched Sources
1.3k
Reviews Considered
16
Hours Researching
24
Products Evaluated
Our Favorite Men's Swim Trunks
Criteria Used for Evaluation


Fit
Length is one of the variables that can change the look of a pair of trunks. Most men are going to want the bottoms of their suit to hit approximately two inches above the knee as this tends to look the most appealing and the most flattering for most male body types. This also tends to be the most comfortable for both tall and shorter men as the coverage for their most sensitive areas have more support and have a lower likelihood that there are any slip-ups or suit "malfunctions."
The fit around the waist is another spot where the right fitting can make a big difference in the appearance of the garment and comfort. A waist that is too tight will not only be awkward and irritating to wear but the effect of squeezing around the waist is going to look unflattering. If you haven't quite chiseled yourself those washboard abs, the last thing you want is to have any excess on your body be accentuated. Additionally, with the summer, while you may be more active because of the longer days and warmer weather motivating you to go out and be on the move, it is also a time where we tend to go to more parties, vacations, and cookouts. What happens here is eating that can be less than dietetic and the biggest part of the leisure scene that can wreak havoc on our waistline, alcohol consumption. So, if you expect you are going to be going up and down during the summer in your weight because of these factors, having some room or flexibility to account for those fluctuations will allow you to have one pair of shorts that you will be able to comfortably wear throughout those fun summer months that will fit nicely with all the ups and downs you may experience. To account for this, drawstring and elastic waistbands are going to be your summertime BFF. When you are trying on your trunks, look for a waist that fits comfortably around your waist and lays flat without any added fringe or bulk for the best-looking appearance. Snap closures can be restricting and they may not offer you any give if you gain weight, they also may be too slack and slouchy if you lose the weight. Not to mention, god forbid, that you have too much to eat at a beer-b-q and your buttons snap. It could be very hard to try to get it closed again and sitting down is going to be pretty much out of the question.
The fit of the trunks you have can directly relate to how you feel about yourself with your appearance. When it comes to the summer months where we wear less, it is even more essential that the fit be just right so that you can look your most flattering for your body type.


Style
Designs and style of today offer many options for men, and every man has their own unique look that they can see through to the pool, lake, or beach. If you like to have a suit that will pair well on the boat or dock with a button down white shirt and then transition well into the water either darker colors or neutrals pair really well for these purposes. They are multi-purpose and multi-functional because they can look casual, trendy, and stylish, while still being relaxed and functional for purposes of water sports or simple swimming.
Prints may not be for every guy but big personalities could have fun with these. These two, though, can potentially blend well with a solid or neutral button-down shirt, polo shirt, or even a funny graphic t-shirt for a funky to the ultra trendy outfit that can be perfect for the right personality to pull off. Patterns and prints can be tricky though if you don't have a keen eye for what is stylish and what is just terrible. If you don't have that eye to pick out the right modish look, stick with the classics like strips or solid solid zigzags.
Aside from patterns or neutrals and dark colors, pastels and bright vibrant colors are being seen a lot today. If you are a person who likes to stand out but isn't to keen on a pattern style, perhaps a bold color choice could work for you. Look for colors that match best with your skin tone. Warmer tones look good with coral, olive, cream, and honey colors. Cool skin tones look good with violets, blues, lavender, grays, and rose tones. Neutral skin looks good with red, medium blues, jade, and whites. Everyone can generally pull off light pink, pure white, teal, and eggplant purple which all have just the right combination of warm and cool to compliment most anyone.


Use
The activities you intend to engage in that require swim trunks will dictate the type of trunks you'd want. If you are a competitive swimmer, for instance, compression wear that acts as a second skin and helps you streamline through the water is going to be what you are looking for. Competitors tend to use longer shorts to help better smooth out more of their body allowing for better cutting through the water.
If you are hitting the beach or pool for leisure, you can pretty much pick any type of trunk and may gravitate more towards a specific look, style, or pattern that appeals to you. The most fabric you are going to see will be quick dry and should lay well on the body.
Water sports or beach volleyball may want more full coverage options with extra built-in support to give control and comfort to those sensitive areas. Additionally, there are some features you may want to add more practicality into your shorts. Pockets for storage or a stretchy loop that you can attach your keys to can help you keep your important items on your person without worry that anything can fall out of your pockets during play or while in the water.
Expert Interviews & Opinions
Most Important Criteria
(According to our experts opinion)
Experts Opinion
Editors Opinion
Users Opinion
By Default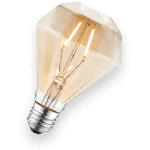 Which suit is right for you
There are many suit designs available depending on your wants or needs. Be sure to consider all the factors when you are shopping for a suit. Are you hanging out at the beach and are looking for appearance only or are you in need of a suit for a particular activity in which function is more important than style?
Swim Wear Care
Proper care will assure your suit will last to it's full pontential. There are swimwear protector products available to use on your suit. You should always wash your suit after each use even if you do not go into the water. Ingredients from sun screens can damage your suit. Wash in cold water with mild detergent. Do not dry in the sun as this will just lead to fading of your suit.
Other Factors to Consider


Features
There are a number of features you may see in various designs that can be practical and helpful. Fabric with flexibility or a 4-way stretch can enhance mobility. It can also be forgiving for differing body types and give you some wiggle room for weight gain or loss. Moisture-wicking and quick-drying materials are perfect for the water because they won't get weighed down when they are soaked and they quickly shed the moisture once on dry land and become light and airy again. Additionally, in hot weather when you are sticky and sweaty material that removes the excess water will help your overall comfort and look because your fabric won't awkwardly stick to your skin.
Along with sweating, materials infused with anti-odor technologies are a lifesaver so you can play all day in the hot sun and in and out of the lake or ocean and not have to worry about giving off a pungent scent. They will help keep you fresh all day and into the night so you can enjoy endless summer fun.
Storage is always a nice feature to keep your valuables on your person. Mesh pockets that won't hold water and allow for fast and easy drainage are practical. Zip pockets should you carry some cards or change will keep those pennies from falling out. Ultimate comfort features in the design such as scalloped leg construction will help tremendously improve mobility.
Many fabrics allow for breathability and airflow as well as have anti-microbial technologies to keep them healthy and clean on your skin. some material these days is made from recycled materials for more sustainable construction. Don't knock the materials as being subpar either, you really can't tell the difference in these or other materials and they will have similar durabilities and strengths.
Frequently Asked Questions
q:

How can you determine your skin tone?

a:

With a simple piece of single white paper, you can determine the tone of your skin. Hold the paper to your skin and look at it in good lighting to determine how you compare to the stark white paper. If your skin has a yellowish, greenish, or light brown hue you can determine you are most likely in the warmer category. Pinks, rosiness, and blue hues put you into the cool tones. If you look gray or ashen, then you are going to be more neutral. You may need to enlist help if you have irritations to your skin like rosacea or acne, or if you are much more tan than your natural tone. In this case, have another person look at the paper as compared to the area of skin that is in the crease behind the ear which is less likely to have irritation or be penetrated by the sun so it can be more true to your natural tone.

Additionally, you should take a look at the veins in your wrists to help. Blue veins and purple looking veins show cool tones while green veins will indicate warm tones. If you can't really tell what the colors are, then it is safe to say you are neutral.

The last factor that can help you determine where you fall on the tone range is the way your skin responds to sun exposure.
If you tan well over burning when you are out in the light you are a warmer tone. Those who always burn and have the worst time trying to get a tan, then you are a cool tone. Darker skin tones that don't tend to burn don't necessarily mean that they are warm. These skin tones can have cool undertones. Neutral skin tones can be a combination of both burning and tanning, although these skin tones will lack olive, yellow, or ruddy skin.
q:

How can fabrics be anti-odor?

a:

Modern technologies are finding new ways to develop cutting edge materials and functions. In general, in order to gain anti-odor qualities, materials would be treated with chemicals. Recently, silver and silver-coated fibers are starting to make their way into the fashion world. Still, more work needs to be done with these fibers and potentially other forms of anti-odor fibers as the issue with them is that they can be fussy to work with. They can have limited effectiveness and durability as well as be very difficult to work within manufacturing which can ultimately lead to higher costs. They also pose challenges for some designs due to their lack of flexibility, comfort, and wicking abilities.

Here comes a new era of anti-odor fibers labeled E47 Nano Technology. These fibers appear to be safe and have similar oligodynamic properties that are seen in silver with respect to microbes. These fibers are said to cause an accelerated ion flux through nanoscale particles which work to effectively eliminate microbes and their corresponding nasty odors.

Those fibers that have the E47 technology still can retain their natural components and features such as those associated with polyester or cotton. This makes them an advanced fiber for performance wear and the most interesting part is that with all these benefits they still function well during manufacturing and can maintain the desired look and feel that is necessary for specific pieces of garments to be suitable and comfortable.
q:

How much sun protection should you look for to be built into your clothing?

a:

As long as you are covering your skin you are getting sun protection regardless of the fabric used because fabric itself will block some amount of UV rays from penetrating your skin. Clothing that uses fabrics specifically rated with sun protection using the ultraviolet protection factor (UPF) will differ from standard fabrics in that they will block bothUVA as well as UVB rays. When a piece shows a UPF of 50 that means that it can protect from about 98% of the UV rays. When you are looking for specialized clothing that has specific functionalities such as sun protection built in there is a range that you will find from 15 which is pretty good all the way up to 50+ which is considered to be excellent. The good news about these types of specialized fabrics is that the protection they offer from harmful rays won't wash off so you can continuously wear these garments if cared for properly and obtain all the healthful sun blocking effects.
q:

Are there fabrics that offer insect repellent built into the fibers?

a:

The worst part about enjoying the outdoors and having a relaxing time is being pestered by bugs flying all over the place and stinging you or biting you. Not only is it a nuisance, but it can be a health hazard as well with potential infections of West Nile Virus, Lyme disease, dengue fever, malaria or encephalitis. There are some brands that make lines which have insect repellent in their fabrics. The clothing may be treated with permethrin which is designed specifically for treatment on fabrics. It has proven to be successful at repelling ticks, mosquitoes and plenty of other insects swirling around during the warmer months and in the warmer climates. Permethrin is recommended by the CDC as safe and you can also find this product in a spray form should you want to add it to any other pieces of fabric or clothing that you have which isn't treated already. It can also be applied to fabric that is used in any of your gear.
Subscribe to our newsletters