Our Favorite Moisturizing Body Wash
last updated
Apr 15, 2019
Engaging in a regular moisturizing routine on a daily basis is very important for the health and radiance of your skin. If you aren't doing it currently, it is wise to start. Moisturized skin can have a more youthful and supple appearance and it helps with skin elasticity. Not only does this make your skin feel goo intrinsically, but it also makes it look appealing. If you wear makeup, hydration is important to help your makeup go on smoothly because makeup doesn't sit well on dry, cracked surfaces. Warmer months where you wear less, hydrated skin can show off your best self. Showering with a moisture-rich wash and following up with a nice creme can dramatically help skin stay hydrated and retain moisture for longer lasting results and protection against harsh environmental factors. We considered compatibility, advanced features, and the bottom line when we looked at the best there is.
In a Hurry? The test winner after 18 hrs of research

Aveeno
Why is it better?
18-fluid ounces
Full of rich emollients
Gentle enough for sensitive skin
Daily use replenishes moisture
Creamy Lather
Dermatologist-recommended brand
Lightly scented and both soap-free and dye-free
In a
Hurry? Editors choice:

Test Winner: Aveeno

4
Researched Sources
1.9k
Reviews Considered
18
Hours Researching
19
Products Evaluated
Compatibility
Advanced Features
Bottom Line
By Default
Our Favorite Moisturizing Body Wash
Criteria Used for Evaluation


Compatibility
Moisturizing body washes are often creamy formulas that have a lotion-like consistency and look in many cases. They are thick and smooth and they may have names like cream, oil, deep nourishing to designate that they are made for the specific purpose of hydration to the skin. They hydrate, they clean, and they may even leave your skin with a pleasing scent. Generally, they are made of water and detergents and they have added in oils like soybean or sunflower, some even use petrolatum. They use moisturizers that have great adhesion properties so that they can bine better to the skin and not be rinsed away by water. When showering, you do inevitably strip your skin of natural oils and moisture, especially if you re using very hot water. Putting moisture back in or covering your body with a protectant barrier, especially if you are prone to particularly dry skin, will help maintain the integrity and health of your skin.


Advanced Features
Outside of added hydrating nourishment, there are other features that can be included in body washes. Some may have exfoliating ingredients like beads, sugar, or salt to slough off dry flakes and deliver more a more radiant and smooth surface. There are options for those of you who have very sensitive skin and these will much more mild and contain more gentle ingredients such as sodium cocoyl isethionate (SCI). This ingredient is often seen in more luxurious higher-end washes as it is on the pricey side. If you have to be picky about which products you put on your skin, it goes with the territory that specialty ingredients are going to be costlier than synthetic, cheaper options used in some more affordable options.


Bottom Line
Without a doubt, there is a body wash option out there for everyone, every skin type, and every need. Finding it can take some trial and error as there are many brands and options to choose from but when considering moisturizing body washes all skin types can benefit from some type of protectant barrier and added skin hydration. Each product comes at its own price and a lot of that will depend on the brand and especially the quality of the ingredients. When looking at sensitive skin, the ingredients often needed to make a gentler option will tend to be higher in price. More natural ingredients and pure essential oils will also make a difference in price. It is important to know that not everybody washes on the market is going to be formulated by hydrating for your skin. Always read the label and look at the ingredients to see if any of the oils or petrolatum is indicated in the first of the three ingredients on the list so you know for sure if a product has sufficient moisturizing abilities. Even after using a moisturizing body wash, it is still recommended to follow up with a quality body moisturizer after you leave the shower to lock in the moisture and provide added protection to your largest and most exposed organ. You have your skin for the rest of your life, it provides many necessary functions. It provides protection, aesthetics, the body's temperature regulation, and the way it looks can indicate underlying health issues we may have going on within our bodies. It is the most exposed organ to other elements of pollution, extreme temperatures, and the damaging rays of the sun. Protecting your skin is not a healthy habit for you, but it can also stoke your ego a bit by keeping you looking healthy and youthful.
Expert Interviews & Opinions
Most Important Criteria
(According to our experts opinion)
Experts Opinion
Editors Opinion
Users Opinion
By Default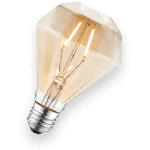 Take a proper shower
The best body wash will be better if you take a proper shower. It is important to keep the temperature down even though hot water feels amazing. Hot water will cause your skin to dry out by removing the body oils from your skin. On the same note keep showers to short, roughly 5-10 minutes should be more than adequate.
Oily Skin and Breakouts
If you suffer from breakouts it is advised to wash your face again after rinsing the conditioner out of your hair in order to remove the any additional oils from your hair care products off your face.
Other Factors to Consider


Accuracy
Moisturizing should be a habit that you engage in without even thinking, it should be a reflex that you do on a daily basis. It is helpful to make this a habit by engaging in your moisturizing routine at the same time each day so that you can develop a solid practice that you will keep up on a regular basis. When the skin is wet, that is the very best time to get some moisturizer messaged in because the moisture helps the lotion distribute more evenly and easily and the most important part is that it will also help your skin absorb the lotion better. If you can get that moisturizer on wet skin in about 5-10 minutes before it dries off you have the best chance of getting the most benefit out of that additional moisturizing step.
Unless you have sensitive skin or skin that is prone to breakouts and irritation, you can use pretty much any OTC moisturizers. Those with skin sensitivities or allergies should take the time to make sure that the product they purchase has ingredients that are compatible with what your body chemistry. Once you have the right product, a solid routine that you engage in on a daily basis will prove to be very beneficial for the health and look of your skin with time.
If you are still having issues with severe dryness you may find that you need to see a dermatologist help you find the right plan of attack for your skin issues.
Frequently Asked Questions
q:

Is coconut oil a natural alternative for skin hydration?

a:

Coconut oil is a natural oil that works nicely to hydrate dry skin. A study done in 2014 compared the safeness and effectiveness of coconut oil to petroleum jelly and found that the two were similar in those categories. Coconut oil can not only hydrate skin but it can add to the lipids on the surface of the skin keeping it supple. Those saturated fatty acids that are in coconut oil have emollient qualities which basically means that it will fill in cracks that occur with dry skin. Filling in the gaps smooth out the skin and helps to improve a youthful look in the skin.
q:

How does oatmeal hydrate the skin?

a:

Putting powdered oatmeal in your baths and soaking can actually improve moisture retentions in the skin. Oatmeal is a natural anti-inflammatory aid and it also contains anti-oxidant protperties. When skin is inflamed and irritated it can have several symptoms including dry, flakiness. if you can get the skin back into balance and under control, you can lessen the likelihood of dryness.
q:

Who benefits from bodywash?

a:

Anyone can benefit from the body wash. You can either elect to go for the bar soap route or use an oil or sudsy wash. The difference is that depending on the bar soap you use, you can risk not developing enough of a lather which can strip skin and leave it dry. Also, the ingredients in some soaps are very drying. Women, in general, can do well to use body washes because females will generally be more sensitive than that of men's. The best products to use are always going to be those with moisturizing qualities and gentle ingredients.
q:

How can water temperature help or hurt dry skin?

a:

Water temperature can have a major impact on skin dryness. When you are showering warm water is best, but stay away from it being too hot. Very hot water drys out skin. Keep using warm water temperature to rinse and then it really helps to finish with a blast of cold water. This sounds tough and it can take getting some use to, but when the water is warm your pores are open. If you are using moisturizing products that are to penetrate deeply this added step only helps them be more effective. The cold water plant will close up open pores allowing the lipids and moisture to be locked in much more successfully improving your moisture-retention abilities.
q:

Which one cleans better, bar soap or bodywash?

a:

They both clean your body at the same rate. While bar soap is constantly used directly on the body and used between various people on their bodies, say a between a family, for instance, it does tend to be less hygienic. It also tends to lay around in showers that take time to minimized dampness which ultimately means there is some bacteria collection going on. For this purpose, if you are worried about germs you may prefer the body wash option. However, even these factors don't mean that the bar soap is the second rate in it's cleaning abilities to that of body wash. Body wash, while more hygienic because it is not used directly on skin and even if it is used between bodies, it is squeezed out of a tube or bottle is still going to give you a similar cleaning ability. The reality is, body wash won't actually get you any cleaner after use than bar soap, so go with what you like. Both work the same as far as cleaning potential, and it really comes down to preference.
Subscribe to our newsletters