Our Favorite Waterproof Speakers Reviewed
last updated
Apr 18, 2019
In most cases, waterproof speakers are made to be portable and water-resistant so you can have them on you and enjoy them in almost any environment with little worry. These speakers use a waterproof shell that improves their durability and helps them stand up to the elements including snow,
dirt, mud,
and rain. Best of all they are easy to set-up. Many also have the ability to additionally absorb shock better so that if dropped, they can take the beating and keep working. These products will tend to be lighter in weight and compact in design so that they can be more practical for travel outside, which is where they are most commonly used. In order to provide you with the best list of waterproof speakers on the market, we searched the market and used durability, advanced features, and water resistance as our basis for evaluating each product.
In a Hurry? The test winner after 20 hrs of research

Zosam
Why is it better?
Wireless with Bluetooth technology, SD/TF card insert and AUX input for non-Bluetooth devices
This product will automatically reconnect to the last device used
HiFi 10W full-bodied stereo using dual drivers
Ipx6 protection
The shell's materials include iron and rubber
Rechargeable 2200 mAh battery
Offers 10 hours of playtime
In a
Hurry? Editors choice:

Test Winner: Zosam

3
Researched Sources
2.1k
Reviews Considered
20
Hours Researching
19
Products Evaluated
Durability
Advanced Features
Water Resistance
By Default
Our Favorite Waterproof Speakers



Wireless with Bluetooth technology, SD/TF card insert and AUX input for non-Bluetooth devices
This product will automatically reconnect to the last device used
HiFi 10W full-bodied stereo using dual drivers
Ipx6 protection
The shell's materials include iron and rubber
Rechargeable 2200 mAh battery
Offers 10 hours of playtime
Can project sound very loudly but the quality of sound could be improved
Zosam allows you to enjoy the party for up to 10 hours. This waterproof and Bluetooth product can fill the air with funky beats with dual high-performance drivers and passive radiators that are very appealing and fun for the senses.
Read more
Features
This is a very waterproof product that can work in all weather outcomes. It offers 10 hours of playtime and comes in a very compact design so it is extremely portable. It is so light you can easily stash it in your backpack or even your purse and hit the road. The stable wireless connection using Bluetooth 4.2 can reach a 66-foot range so you won't have to be right next to this in order for it to radiate your sound.
Company
Using high quality and innovation, this company has become one of the most rapidly growing audio brands in North America. They manufacture and design audio equipment that is made to provide hours of enjoyment and crisp, clear sound making use of every bit of Bluetooth technology available.
Cost and Value
This is a product that comes at an incredible price with a lot of nice added features and tons of durability. The sleek design is also appealing.



True 360-degree coverage
Flexible fabric handle increases comfort when holding and ease of grasp
Aluminum body with a water resistant rating of Ipx4
Allows up to 16 hours of play time
Rechargeable, lithium-ion battery and a wireless range up to 9 meters (30 feet)
Pairing with voice prompts
Can take calls and offers suitable access to Siri or Google now
Pair two speakers together
A universal thread makes attaching to most tripods a breeze
Bluetooth wakeup could be improved
This Bose speaker is a high-functioning and performing portable option that delivers impeccable sound. It works well in an open space by itself or up against a wall reflecting sound back.
Read more
Portable
The design is a tapered cylindrical shape that has a flexible handle so you can easily pick it up and take it with you. It was constructed to hold up too, with it's a durable body that can protect it from bumps and drops. The water-resistant design keeps it safe from rain, the pool, lake, or beach.
Long-Lasting
This product uses a rechargeable, lithium-ion battery which can offer extensive playtime, up to 16 hours. You get a full day of sound before you need to charge. When pairing for even greater depth of sound the voice prompts will guide you all the way through the process so you are easily set up. You can even take phone calls on this device by using the built-in speakerphone.
Cost and Value
This is an expensive product, but that is to be expected for the brand. The high-quality reputation for superb, cutting edge audio products and the advanced features make this a top-notch choice



PCMag calls it the "Best Budget Wireless Speaker of 2018"
Dual drivers
Uses Bass UP Technology
Built-in LEDs that offer a distinctive and fun light show consistent with the rhythm of your music
5 customizable modes
The ability to connect 2 Flare speakers
Can go stereo
IP67 protection
Can be flat in its frequency
You may experience difficulty repairing Bluetooth connection
Anker makes a portable Bluetooth model that offers an intense bass sound that can fill any room with crisp audio. The neat multi-color halo of light that moves to the rhythm of your music making this an all-around visual and audio experience.
Read more
Features
This portable product offers 360° sound with the ability to amplify and boost the base of your music. It offers a visual beat-driven show of colorful lights. This product can wirelessly pair with your stereo and works well with the popular Soundcore Application.
Customizable EQ
You can customize your sound the type of sound profile that works best for the music you listen to. if you like to party to the beats of hip-hop then increase your bass for an even better experience or adjust the treble for classical music.
Cost and Value
This system is well-priced for the neat features offered and the ability to customize your listening experience. It has the protection needed to safely operate outside and it has a nice stylish look.



IP8X design
The silicone cover is rugged and durable for extreme protection
Color changing lights
Up to 12-hours of playback
Built-in USB rechargeable battery
Wireless or wired connection with Bluetooth technology
3.5 AUX jack available
Built-in microphone
Features a clip making it very easy to attach and go
Design flaw with a battery that can make a noise when it starts to get low on charge
MindKoo makes an excellent product that is seriously water-resistant. The IP8X design combined with silicone cover makes for a very tight seal that can be submerged in water, can sustain a shock, and can also deter dust.
Read more
Long Battery Life
The battery life on this product lasts forever with a design capacity at 1500 mAH. The rubber cover is a snug fit and it keeps it exceptionally protected. This shielded shell ensures that shock is absorbed the best-making impact such as drops much less worrisome.
Nice Sound Profile
The sound is very nice with a long Bluetooth range of approximately 30 to 40 feet in an open area. The sound can get quite loud the light features work with the music or even when they are off, it is up to your preference.
Cost and Value
You can't beat this price for a speaker that has remarkable protective features allowing it to withstand quite a bit of wear and tear not to mention the ability to work submerged in liquid. It is small and very portable making it an easy product to toss in our bag when you head out for a trip.



Bluetooth speaker with nice volume abilities using 2x10W drivers and subwoofers
Highly Portable
IPX6 protection from the elements
12 hours playtime
Includes a 48+ hour rechargeable flashlight that can have a range up to 10 meters
Five Light Modes
SOS function
Some units may exhibit a bit of static in the sound
Could hold it's charge better
Made for the adventurer and off-grid extremist the DOSS speaker is strong, rugged, and practical. It offers wireless abilities that can connect you to your music and audio needs while also providing much-needed safety features such as SOS capability to help you in an emergency situation.
Read more
Extended Playtime
If you are hitting the great outdoors and want to enjoy activities all day long with soothing audio the 12 hours of continuous play will be much appreciated. The 2,200mAh rechargeable lithium-ion battery allows you to keep your audio strong and reliable with the ability to take a charge from most USB power sources.
Broad Compatibility
This device can work with all Bluetooth-enabled devices with a range that is up to 33 feet away. Using an audio cable you can play music from most other devices with Micro SD to play music.
Cost and Value
This is an amazing price for a rugged and durable speaker that can offer great practicality and use especially for those who love the outdoors and want to hunt, camp, off-road, bike, or surf and any other outdoor activities your heart desires.



Wireless Bluetooth
Can pair with other devices and speakers
IP67 protection from water (up to 1 meter for 30 minutes) and dust
Shockproof
Auto-reconnect
Connectivity with 100' range
Can connect to multiple devices
Pairs with voice prompt
Rechargeable battery with 20 hours of play-time
Ability to be used as a 2200 mAh power bank
Built-in mic with 3.5 mm AUX-in
Instructions could be made more clear and improved
Heavy device
Nyne offers significant battery longevity that can also provide your favorite audio in stereo. This is a Bluetooth compatible speaker that has a premium sound and hard-wearing durability to the elements.
Read more
Built-in Power Bank
One of the coolest features that this product offers is its functionality and practicality in an emergency situation or as a modern convenience. The ability to act as a power-bank will allow you to not only enjoy your tunes but also charge up your most important devices so that you can stay juiced throughout your entire trip.
Depth of Sound
You can blast your surroundings with your favorite beats using the stereophonic sound. Pump up the volume by using 2" drives and passive radiator. The clear audio and quality will allow you to thoroughly enjoy your favorite hits.
Cost and Value
Fairly priced, you are getting true value and bundle with this product. Not only can it withstand the elements and provide you 20 hours of clear music and sound but it can also charge your devices making it not only a fun device but a very useful one.



Digital sound with noise/wind reduction abilities
Provides acoustic sound and well-balanced bass
Wireless and portable
Bluetooth 4.2 (100 feet range)
Can be paired to other audio devices
Micro TF/SD card supported Aux line-in
Can use a wired connection with other equipment
Covered in a woven material that offers exquisite protection from moisture and water
Bluetooth technology has difficulty staying consistently connected
Battery life isn't reliable
Sbode with Bluetooth technology and a ton of extras including a mic, TF card, FM radio, as well as the ability to Sync. This company manufactures and designs aesthetically pleasing audio equipment that is reliable and substantial.
Read more
FM Radio
Keeping it old school, if you just want to enjoy what traditional radio has to offer the built-in wireless radio allows you to seek and find your favorite stations to rock out to. It even comes with the automatic and manual search options and you can also store your favorite stations for easy scanning. Clean signals allow you to get fuzz-free music stations of your choice.
Designed to be Tough
The woven mesh material covers the entire device along with rubber and bumpers for extra protection from the hazards of the outdoors as well as from any type of impact or bumps. The cylindrical design looks good, but that isn't the only reason it was chosen. Ensuring there are no corners or angles means less ability for edges to brake and it can pay for you beautifully on its side or standing up.
Cost and Value
A true gem worth the money this is a terrific value. The true stereo function is pretty cool and the sound is on point. It is very portable, so you can easily take it with you on your next trip or adventure to the beach, lake, on your next hike, or on a camping trip, and it also works beautifully for a tailgate.



6 beautiful colors
Two precision acoustic drivers
Your sound is distortion-free at maximum volume
True Wireless Stereo Function
IPX5 rated
Weight is less than 13 ounces
It has a rechargeable 4400 mAh battery
Can deliver up to 36 hours of playtime
Playing sound on the highest levels can have a hollow or echo sound quality
Quality control between models can be an issue
Comiso makes a speaker that can perform with 360-degree sound. The features that are built-in including a microphone and the design that this ultra-portable, to the pretty color options make this a fun product for friends or family. It can easily be tossed in your purse or your pack and hit the road.
Read more
Battery
The Lithium battery is rechargeable and can hold up to 24 hours of life between Micro USB charges. The exceptional ability to hold charge keeps you set with even music in all directions with the acoustic deflector that will disperse your sound far and wide.
Packs a Big Punch in a Small Package
This product offers exceptionally rich audio that is amazing when you look at its petite design package. It pairs easily with additional speakers for extra intense sound. All this in a speaker that can fit into the cup holder and still deliver big sound, pretty neat.
Cost and Value
This ultra small package is very light making it easy to take with you anywhere and any time. It offers a potent dose of sound in its small package so don't' let its look deceive you. The durable construction and materials keep it safe from the elements so it works well outdoors while also boasting a very attractive price.



Live sound mode with 3D audio
IP67
Multicolored line light, speaker lights, in addition to a flashing strobe
Offers up to 24 hours of battery life
Connect with up to 100 speakers
Built-in hand grip
Comes with AC power adapter included
The volume will lower when the battery starts to die out
To really enjoy a party with a music-festival like an experience, Sony makes a speaker with 3D sound. It is wireless and can offer substantial bass, not to mention a live light show. This has IP67 protection so take it out and enjoy.
Read more
Tremendous Sound
Immense sound quality and clarity help you enjoy your tunes just as if you were at a concert. For such a small speaker the amount of precision and the amount of clear audio enhance your musical enjoyment.
Heavy Bass
If you enjoy bumping bass, like say, for a good hip-hop beat, this speaker is for you. Not only can you pump that beat but you get a live light show to boot. Pair this intensity with amazing sound quality and what you have is a significantly impressive product.
Cost and Value
Sony electronics can be on the pricier end and this product sure is a bit more cash. Those that are serious about their music and the sound quality will appreciate the 3D audio that can fill the space with amazing clarity.



3 deep color options
Military grade
One touch to music feature
Can pair up to 8 Bluetooth compatible devices
Does not have AUX in
Bass isn't the best
Ultimate Ears is a military-grade powerful and very convenient as well as a manageable product. Offering balanced sound quality. The magic button allows you to play, pause, or skip through songs effortlessly.
Read more
Get Wet
Not only can this withstand some raindrops and a splash here and there without having any disruption in function, but it is also IP67 rated. You can actually submerge it in up to 1 meter of liquid and leave it there for 30 minutes without issue.
Indestructible
You will have to take a bat to this literally and start bashing to even make a dent. This is a tough product that is built to last and to take on the outdoors head-on. Drop it, kick it, spill your beer on it if you are rocking too hard and you won't miss a beat because this one can power through all the mess and ravaging.
Cost and Value
Totally worth the money. The battery life is on-point and the color options are modern and appealing. It charges really fast by using the included charger. This is a product that can and will last so you won't need to run out and get a replacement any time soon, which is good because it does come at a higher price point.
Criteria Used for Evaluation


Durability
There are a couple of basics that you'd want to have in order to be happy with your waterproof speaker. The strength and durability of the product need to be on point, because it is going to have to hold up most often, outside, and in wet conditions that would otherwise destroy electronics. Like all electronics, you generally aren't looking for a disposable option so one that peters out after only a couple of uses isn't acceptable. The way you use your speaker and the care you give it can determine it's longevity. The higher likelihood is that if you are in the market for a waterproof speaker you are likely to be used primarily outside and many times outside conditions and environments can be much more risky for your devices than those in controlled environments like your inside your home or office. A rugged speaker that can stand up to pollen, bugs, dust, sun, heat, water, shock, and dirt will be the best design.
The other thing that is necessary is the durability of the battery or battery life. In many situations, you may not have access to a charger or an electrical outlet, especially if you are outside. If the battery won't hold up for a significant amount of time, the usefulness of your speaker is pretty much eliminated. All-day fun needs to be powered by enough juice to hold up to the longer trips and adventures away from an external power source to be truly useful and a worthwhile investment, or well-used space for the limited gear you may have. Battery life for speakers will be measured in mAh. If you see higher levels of mAH you will know that the life of the batter is going to be longer extended. Solid batteries will offer a duration of approximately 8 to 24 hours when charged. There are some outlying factors that can affect the ultimate longevity of your battery including the volume you have your speaker playing. If you are going far beyond your backyard and out into the rough, you can have the most durable speaker and longest battery on the market, but at some point, it will fizzle out. Always carry a power bank with you so you can re-charge your speaker and any other devices that use batteries so you can be ensured to have an enjoyable trip and uninterrupted service.


Advanced Features
These days the technology we have that is all smart or interconnected really allows us a lot of versatility and variability in how we use our devices and what we use them for. NFC Pairing or Near-Field Communication is something that you are most likely going to want on your speaker and most speakers these days should have this ability. What it does is helps speakers recognize any Bluetooth device automatically so if you have music apps downloaded on your smartphone, for instance, you can stream those music apps and enjoy them through your speaker for greater sound distribution. Most models available will identify your Bluetooth device when you try to reconnect while others have a much more difficult time doing this. Looking for a speaker that has an automatic NFC pairing will increase the use of your speaker and make it more convenient to use when pairing because this system will help save time in connecting devices.
If you are just going out in your backyard, portability may not be the most important aspect in a speaker. However, if you are venturing farther away from your home base to camp, hike, or spend a day at the beach you may be limited on the space you have to carry your necessary items and gear, including your speaker. The factors that are to be considered when it comes to portability is the weight of the speaker because you don't want anything that is going to weigh you down and the bulk of the speaker because you wouldn't want anything that takes up too much precious space.
Additionally, some products may have clips in their design so that they can easily be attached to backpacks, bicycles, and clothes allowing you greater abilities to enjoy your music or podcasts anywhere you go. Especially if they are designed and set up to be used on the road or on the go, they will often time also have some sort of durable impact absorption and protection to help keep them intact with inevitable bumps and falls that are more prevalent outside and on the go.
Last, you don't have to be a super techy person to get the hang of using these. They come with user manuals that are fairly easy to follow and their design tends to also be more easy to use. They won't need installation so you even if you are techy, you don't have to be handy. If you are neither techy or handy, you will still be able to use them. It is literally as easy as connect and pushes play.


Water Resistance
The final feature that is important for an outside speaker and waterproof option is how much water it can resist before it malfunctions. The IPX rating measures the level of water resistance a speaker can take after it has been dunked completely into the water. This rating range is from 0 to 7 with 7 showing the highest level of protection water. IPX rating generally ranges from 0 to 7 with 0 being the lowest and 7 being the highest level of protection. If you are going on a beach day or hanging out by the pool, a higher rated speaker would be a wise choice.
Expert Interviews & Opinions
Most Important Criteria
(According to our experts opinion)
Experts Opinion
Editors Opinion
Users Opinion
By Default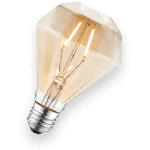 Where do you want to Jam
Think about where you plan to primarily use your new waterproof speaker. If you want to use it in the shower you should consider one with a cord attached for hanging or one that gives you a suction cup option for mounting on the wall.
Do not submerse
Although these speakers are designed and sold to be waterproof it would be wise to try and avoid situations where your speaker is in direct contact with constant water, such as out in the rain or in direct flow of the shower head. It also recommended to keep them away from situations in which they could possibley fall into a swimming pool or a lake. Although falling in will probably not cause damage, repeated exposure could casue a problem.
Other Factors to Consider


Use
The range of products available range from very functional with exceptional bells and whistles to basic and rugged. If you are looking for a portable option that can function well in the great outdoors, you want to focus on durability and battery life for the most important features. Some options even double as a power bank for extra charging abilities. If you are just looking for a speaker poolside, then high ability to defend against water and moisture tops the most beneficial feature. If you are looking for a show during a party or gathering, light effects may be a welcome and fun addition that can enhance the total experience.
Frequently Asked Questions
q:

What is Bluetooth Technology?

a:

Bluetooth technology is a short-range wireless communication that takes the place of traditional tangible cables which are used to physically connect electronic devices. This technology allows you to use your devices without an actual physical connection that you can see as the technology synchronizes the information from a mobile phone to a PC all within the same core system. It offers a range of connection that gives you more versatility in how you use your devices and where you use them as you don't have to be connected to them.
q:

How can you best protect your speakers?

a:

When you are buying one a product that boasts water-resistance as a feature you can expect to have a premium price tag attached to it for this practical attribute. The drivers will have a polymer treatment that can shield it from moisture, rain, or snow. If you use polyurethane and other brush-on or spray polymers you may be able to have the same effect of water resistance as what you would get from a specialty item at the store. You will need several coats, for maximum protection. There are specific brands of polymer protectants that work best with speakers which you can get and many times you can find them online or in electronic stores. It may be necessary to re-apply and touch up from time to time depending on how hard you use your gear or where you are using it, but in general, if you are diligent with these coats you should have a good amount of water resistance.

Additionally, to increase protection try to position your audio equipment in an area where there is less sunlight exposure and where there is a bit of protection from rain or snow, even if your product is water-resistant to add an extra layer of support and shielding from the elements. Even if you decide to spend the extra money on a piece of equipment that has the protection, you should still take these extra precautions to ensure a long life-span of your gear. Extra care will never hurt.
q:

How does water effect sound?

a:

Sound travels in the form of waves that come from various objects movements or vibrations. When objects move or are struck they set off these pulses which emanate through the medium that they are submerged in and they disturb those molecules in the surrounding air, liquid, or solid material resulting in vibrations. When these movements and tremors are intercepted by the ears a signal is sent to the brain which the brain then breaks down and translates into what we know as sound.

The ability for sound to be produced happens the same way in water as it does in air. For humans, the dynamics of our ears and heating systems are not tuned into being able to crisply hear the sound created underwater very well the way it can outside of water. High frequency and very loud volumes are necessary for the human ear to pick up the sound under water. Without this, it is very difficult to gain an understanding of sound underwater and even in higher volumes the resulting experience is much more muffled and less clear.
q:

Will temperature effect sound waves?

a:

In gas and in liquid the speed that sound travels is dependant on density as well as temperature. When in a gas, molecules increase their velocity as they increase their temperature, bouncing off one another rapidly. This same phenomenon is true for sound waves that are in environments where the temperature is hotter. As far as density, liquids are far denser than gas and sound will then travel faster through water or liquid.
q:

What is there to know about the speed of sound?

a:

Sound travels very fast in solid and liquids but it doesn't have the same speediness in gasses. In pure water, that speed translates to 1,498 meters per second. In air that is at room temperature, that speed translates to 343 meters per second. Therefore, what can be taken away from this is that the speed that sound waves move is not dependant on vibrations but is very much dependant on the medium to which it is traveling.
q:

What type of material is the best for protection?

a:

Rubber is an excellent material to protect your electronic and delicate devices. It can be thick and easily used to cover almost any shape whether it be round, edged, or angled. It has a comprehensive protective profile guarding against force as well as the elements including dust, dirt, or even moisture. While it can be bulky and add weight it is super durable and can be stylish too coming in many different colors or finishes.
Subscribe to our newsletters