Best Running Skorts Reviewed and Rated
last updated
Sep 30, 2019
Without the proper gear it's nearly impossible to perform to the best of your ability—so it's important to equip ourselves with gear that fits our needs. However, this doesn't mean we have to sacrifice style or options we like or think we look good in. Instead, it's important to figure out exactly what we want—I mean if we are going to be spending the amount of money we spend on our gear we might as well make sure we love it, right? If you're looking for comfort and style in one, then you need running skorts. Scroll down to find 10 detailed reviews and ratings for every model.
This is the best product on our list that is currently in stock:

Jette
Why is it better?
Moisture-wicking and breathable
Lghtweight fabrics
UPF 50+ protection
Stylish with front pleats for movement
Hidden key pocket for small accessories
Two shorts pockets
Non-irritating compression fabric
In a
Hurry? Editors choice:

Test Winner: Jette

2
Researched Sources
1.4k
Reviews Considered
13
Hours Researching
15
Products Evaluated
Style
Features
Value
By Default
Our Top-Rated Running Skorts
1

. Skirt Sports Gym Girl Ultra
High-quality fabric
Breathable and moisture-wicking
Casual but fashionable cut
Available in numerous colors and patterns
Compression shorts stay put without chafing
Comfortable with decent stretch
This skort may be a little more pricey, but it's one of the best running skorts for a lot of reasons. If you love it, you can buy it in just about any color or pattern you could possibly think of.
Read more
Style
Skirt Sports is a very popular brand, offering a wide variety of skorts and skirts for athletes. They have a very large range of available sizes which makes this an accessible option for runners from all walks of life. This model is a blend of Polyester and Spandex so it really wicks the moisture. It's a great running skort and is stylish and casual enough that you could easily switch from the gym to the office or the store.
Features
There are two pockets on the shorts so you don't need to worry about keeping your keys. One big convenience is the ability to wash it in the washing machine. It has sonic music port to make it easier to listen to music.
Price
The price is a little bit high but this product is totally worth it. Fit and comfort will improve your performance and you can often find this skort on sale.
Moisture-wicking and breathable
Lghtweight fabrics
UPF 50+ protection
Stylish with front pleats for movement
Hidden key pocket for small accessories
Two shorts pockets
Non-irritating compression fabric
Some had issues with chafing
Short inseam and skirt length
This is the second skort from Skirts Sports on our list, and for good reason. This company was actually founded by a professional triathlete, so this company has workout gear down. The Jette Short Skort is available in some wild patterns or classy black. Really, this skort has so much going for it. In particular, it's summer-friendly with high-tech UPF 50+ protection fabric. Let's dive in.
Read more
Style
With a blend of Spandex and Polyester, the Jette is very breathable but still provides firm compression. The lightweight design is perfect for running and many different sports. The sizing is a little limited and some people may encounter some problems as there's no XXS size. It also may be shorter than some runners prefer.
Features
Like with the previous product, there's special port for the headphones. The UPF 50+ protection is great for runners who enjoy taking their sport outside. The shorts have 2 pockets and the snug corded waistband even has a small hidden key pocket.
Price
Skirts Sports is a really good brand when it comes to skorts. That's why the price of the skort may seem high- it's more than 50 dollars. However, the quality of this product is very good and if you want to buy something comfortable and well-made, this one is for you.
Stylish
Breathable and lightweight
Lots of color options
Stretchy and flexible
Two storage pockets
Headphone hole
Very affordable
This skort is incredibly stylish and comes in lots of color options. It's comfortable, effective, and versatile.
Read more
Style
This skort keeps you protected and comfortable--even when the weather fails you. It is moisture-wicking (and made of polyester and Lycra materials) and extremely breathable. This skort will prevent you from overheating while also keeping you cool and dry during your runs.
Features
It also comes with two storage pockets on the shorts that can hold your phone and other belongings. In addition to that, it also has a hole to thread your headphones through, so they don't get in the way.
Price
This skort is reasonably priced and offers lots of features that are well worth the price.
Comfortable
Breathable mesh shorts
Storage pockets
Flexible
Moisture-wicking
3 color options
A popular choice among female runners today when it comes to their attire are running skorts. Made to look like running shorts but with a more comfortable and skirt like appearance, they are easy to wear, comfortable to run in, and look great for any errands or other activities you have planned. The Sport-It Skorts are exactly what you have been looking for!
Read more
Style
These comfortable and stylish mid length skort are longer than the overage tennis skirt and are great for a little more protection while still maintaining that cute and feminine look. It is designed for a full range of motion and is perfect for running. They are designed to fit well an come in a range of sizes that can accommodate everything from petite, to tall, to athletic to curvy.
Features
The Sport-It Skorts have 360° tubular pocket PLUS two side pockets on the shorts. This is a godsend for any runner and women especially appreciate having convenient pocks on their clothes. Headphones port/hole included on one of the pockets makes it easier than ever to keep the music going while you run. The other pockets offer a secure place for keys, a wallet, a snack bar, or anything else you want to bring with you.
Value
You're backed with our risk-free 100% money-back guarantee within 1 month so the investment is well worth it and reviewers are raving about the Sport-It Skorts!



Waistband key pocket
Comfortable and stretchy
Breathable and lightweight
Drawcord closure
Runs small
Very limited sizing
The Baleaf Skorts have exactly what you have been looking for- comfort, style, flexibility and value! If you are looking for some new running gear to make the new year the best that it can be then these are great skorts for you to consider! Baleaf is known for their quality and affordability and are popular among runners of all skill and experience level.
Read more
Style
The Baleaf skorts are comfortable and made from soft yet durable material that holds up well to the wear and tear of regular runs and workouts. They are cool and help wick moisture away so you stay dry and comfortable even on the longest of runs.
Features
A wide comfortable waistband and hidden interior drawstring ensure these skorts stay in place no matter how long your runs are or how intense your workout sessions become. A hidden pocket keeps your valuables close at hand.
Value
These skorts are reasonably priced and are a great addition for any runner who is looking to spruce up their wardrobe this season. The Baleaf skorts are a smart investment for anyone to make! Try them for yourself to see the difference!
Comfortable
Lightweight
Moisture wicking
3 color options to choose from
Stash pocket 
Mesh insets for breathability
Runs small
Some complaints that it doesn't stay in place during long runs
The ASICS interval running skort is the perfect skort for short and long distance running. Its' breathable and lightweight material will have you running on air, while its spandex and mesh combination will keep you comfortable and dry for the entirety of your run.
Read more
Style
The ASICS Interval running skort was brought in to replace the ASICS Women's Attacker skort. Made of spandex and mesh, this skort will provide you with effective moisture management and odor control during your runs.
Features
It comes equipped with a stash pocket--which is perfect for your key placement, during your runs.
Price
ASICS provides you with a skort in 3 different color options, durability, and althought the cost is a little higher than some other options on our list it is one of the most functional options available.
7

. Colorado Clothing Everyday
Large selection of colors available
Highly affordable
Longer than many other skorts available
Moisture-wicking fabric
Lightweight
Casual enough for everyday wear
If you are looking for an athletic skort that you can use both in everyday life as well as running, then the Colorado Clothing Everyday Skort is the perfect match for you. This lightweight and comfortable skort is perfect for short and long runs, as well as many other athletic activities.
Read more
Style
This next skirt is the most conservative option available. Its loner length will allow you to run and take part in most athletic activities without having to worry about your skirt length. This is a perfect option for taller ladies who find themselves constantly pulling down on their skorts, or having to buy a larger size than they would normally have to. Its breathable and lightweight material makes this skort this skort wrinkle resistant and a comfortable option for any athlete or runner. The most exciting part, however, is the variety of color and design selection provided. At its low cost, you wouldn't expect to find so many options available--but there are more than plenty to choose from!
Features
Outside of the very functional fabric and everyday design, there aren't really any options for storage or any extra features. The skort is, however, machine washable.
Price
Although the price range can vary quite a bit, this skort is the best bang for your buck. You get an extensive color and pattern collection, as well as a skort you can use in your everyday life or for athletic activities.
8

. Loriet Women's Monaco Performance
Stylish and available in multiple colors
Stretch fabric
Anti-microbial, sweat-wicking fabric
Super soft and lightweight
No-slip waistband
Available in kid sizes
Runs small
Shorts came to a lower length than the skirt for some
No pockets
Loriet's Monaco Performance Skort is unique compared to other skorts, with a fluttery, wavy cut that's great for style and movement at the same time. The logo in the bottom left front corner is a nice touch, too. For such an attractive skort, you'd think the Monaco Performance Skort would be pricey but it's highly affordable.
Read more
Style
We really liked the design of the skort. Very nice material and contrasting waistband in different color. The skirt has 3 to 4 layers and it looks very pretty. Shorts are very comfortable and this skort is anti-microbial so you don't need to worry about bacteria and unpleasant odor. Like in many cases, this is a blend of Polyester and Spandex.
Features
It also provides UV protection. You can use it for golf, tennis, yoga running and many different sports. It is durable and fashionable at the same time.
Price
If you look for something very good but not very expensive, this skort is for you. This high-quality product is used by many athletes like tennis players during important tournaments. Don't hesitate to buy it and we think that you won't regret it.


Very high-quality, breathable material
Complimentary fit
Comfortable and stretchy
Comes in multiple colors
Tends to ride up
A little basic for some runners
Has no pockets
The title's got it down: women completely love the ASICS Love Skort. It's available in classic red, blue, black, and white. The ASICS logo is small in the corner, and as is typical of ASICS running apparel like shorts and skirts, this skirt is highly affordable. The pleats are modest but have just enough flounce for a dash of cute and functionality for a smooth gait during your run.
Read more
Style
It's 90 % of Polyester and 10% of Spandex so it's typical for skorts. It is available in 6 sizes. The inner shorts give compression but there's still breathability. It's really cute and flattering. Praised for easy washing and drying. It's perfect for tennis, golf, running or just hanging out with friends. Pay attention to the size as for some buyers, shorts are too loose and people sometimes say that it's too short.
Features
The design and fabrics in this skirt are high performance and although it's perfect for running although it doesn't have any pockets or other defining extras.
Price
It's reasonably priced for great comfort and perfect fit. What's more, it's not very hard to find it on sale. It makes you look very stylish and wearing it is a pleasure.
10

. Sparkle Athletic Running



Stylish
Comfortable
Breathable
Shorts not attached but needs short underneath
This sparkle running skirt is fun! It comes in lots of patterns and colors and lets your personality shine through. This has become a favorite for holiday races and events, and we can see why!
Read more
Style
This one is a favorite among themed and holiday races. It's fun, comfortable, and effective! It's made in the USA and is made of polyester fabric.
Features
It features a wide waistband for additional comfort and looks great with almost anything. The only catch with this one is the shorts are not attached. They are meant to be worn with shorts underneath so it functions as a skort. We wanted to include this fun option for those of you looking for skirt options for your next race!
Cost/Value
This option is reasonably priced but remember the shorts are not attached. This one is meant to function as a skort, you will just have to buy the bottoms separate, which can make it more pricey.
Criteria Used for Evaluation


Style
The right skort will not only keep you comfy, but it can give you that extra boost of confidence when you walk out the door.
Many of us care about style and color just as much as we do about the features our running gear offers. We are so lucky to be able to express our sense of style while we work out–this definitely was not an option just a few decades ago. When it comes to skorts there are lots of style and color to options–there are simplistic and plain skorts, glittery and eccentric skorts, and others that show off our physique while still covering us up and keeping us comfortable. Flashy and fun colors and patterns also make you much more visible when out on your runs, which boosts your safety and helps you feel more at ease.
Fabric and material also play a key part in the overall style of a skort. High impact skorts need to be able to absorb sweat (and preferably be moisture-wicking), flexible, breathable, and comfortable. Spandex and polyester blend skorts are moisture-wicking and keep you cool in dry–which in turn prevents any chafing from occurring. Quick drying skorts will keep you dry and won't weigh you down. Breathable skirts also ensure you don't overheat. Lastly, there are also skorts made of anti-microbial fabrics, these keep bacteria at bay and help prevent odor from occurring. When we invest in clothing most of us want something we can use for a while. The best running skorts are also durable and long-lasting. Make sure you are washing and drying your skort properly to expand its life and achieve their maximum durability.


Features
The value of a running skort doesn't just lie in its performance but in its functionality as well.
Many skorts offer extra features–from storage space for your phones and keys to additional style options. It's important to take your needs into considerations when looking for extra features in a skort. The best skorts on our list have features like ports for headphone cords, seamless elastic waistbands, and small hidden pockets for safekeeping things like keys.


Value
Contrary to popular belief, more expensive does not always mean better–sometimes we are just paying for the brand. That being said, it's important you establish your budget and be aware of what you are willing to spend. Here we offer budget-friendly options as well as expensive picks to choose from. First, you need to make sure the skort fits your needs and then you need to narrow down your choices based on your budget. We made sure to compare the price of each running skort on our list so you have plenty of affordable options.
Expert Interviews & Opinions
Most Important Criteria
(According to our experts opinion)
Experts Opinion
Editors Opinion
Users Opinion
By Default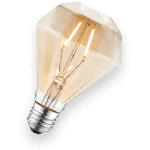 Fashion or Function?
Skorts let you make a fashion statement while also helping you excel in running and sports such as running, tennis, golf, cycling, and many others. They are no-nonsense, comfortable, and modest with shorts underneath--they can also be playful, fun, and stylish--there is something out there for everyone! You just need to know where to look and you also need to know ahead of time what features you want and need and what you are willing to compromise on and what you have to have. This is true for skorts and any other running gear you may be looking for!
Material it what makes them functional.
They're stylish, breathable, sweat-wicking, and comfortable. If you're the type of runner who wants to make a fashion statement or who just needs a break from running tights or shorts, try out one of these skorts. It is important to find skorts that feel good and serve the purpose you nd them to. The most functional gear won't work for you if it's uncomfortable and the most comfortable clothes are worthless if they don't perform as you need them to!
Other Factors to Consider


Size
No matter what you are wearing, size is important! When it comes to a running skort, the wrong size can make your less enjoyable and highly uncomfortable. Unfortunately–especially when purchasing via online retailers–we often by products that don't fit well and end up wasting our money on them. Unfortunately, not all clothing is made the same and just because we are a specific size in one brand does not necessarily meant that will be our size in other brands. So, how can you ensure you are purchasing the right size? Online retailers offer specific measurements you can check on and in the store, you have the option to try things on. When trying on skorts make sure it is fitted enough that it doesn't just slip off, is the length you like (we definitely recommend above the knee though), and allows for comfortable movement.


Comfort
You might have sensitive skin. This often results in unwanted rashes and uncomfortable itching. This is often caused byt the material it is made of–some people allergic to spandex or nylon and others to wool or polyester. If you are allergic–or sensitive–to any of these materials you need to make sure you check the product before making your purchase.
Some women are also more prone to chafing when they wear certain materials. If this is you make sure you are aware of the products that have made this happen in the past and take note of it for your next purchase. But also, invest in quality anti-chafing options if you're unsure.
Frequently Asked Questions
q:

What are the advantages of skorts?

a:

The benefits of skorts are not just based on style and color options. Running pants can be bulky or uncomfortable for some and shorts sometimes don't offer the coverage some women prefer. On the other hand, running skirts don't prevent chaffing and can prove problematic if you are running on windy days. There are definitely Pros & Cons to all options.

Skorts offer more coverage but many of the benefits that shorts offer. They are breathable and allow for ventilation during your runs as well as provide you with something you can wear even on cooler days.
q:

How to find an appropriate size and how to measure?

a:

If you are ordering online you will need to measure yourself and compare your numbers with their sizing chart. When taking your measurements keep in mind that your waist is hips are typically 20.5 cm below your waist. In the store, you can try on different skorts and make sure they are the length you want them to be as well as the right fit.

Keep in mind that just because you are a certain brand does not mean you will be that size in others. Sizing varies by company and country in which you are purchasing from.
q:

How do I care for my running skorts so they last longer?

a:

We advise you to follow specific care instructions on your skort's label but as a general guide, you should wash on a gentle cycle with mild detergent. Dry on low heat or air dry to avoid shrinking and stretching. Try to wash as soon as possible if you spill anything on your skorts or if they get overly dirty during your runs. Store in a cool and dry place and avoid ironing or using harsh chemicals and cleaners on them to avoid possible discoloration of fading.
Subscribe to our newsletters