The Best Air Purifiers Reviewed 2019
last updated
Oct 16, 2019
Airborne allergens and micro debris are an ugly reality in the air we breathe whether it be at home, at the office, or when we are out and about. Reducing them can help us breathe lighter and fresher and help us manage nasal and lung irritations or annoying allergy symptoms. The thing is, you may not even know how much you are ingesting because 99% of these airborne nasties are way too small to see floating around. You can't control all your environments but the one place, the place where most people spend the majority of their time should be the cleanest so that you can breath 'pure' air most of the time. The most important factors to assess when you are searching for the right unit for your space include the accuracy, accessories, and ease of use. We considered each of this criterion when we put together our list.
In a Hurry? The test winner after 23 hrs of research

PARTU
Why is it better?
100% Ozone-free.
Carb, FDA, FCC Approved
Very quiet
Removes 99.97% of allergens, smoke particles, dust, pollen, pet dander as small as 0.3 microns and PM 2.5
The filter can be replaced every 6-8 months and extended life by cleaning with a vacuum
CADR rated 104m³/hr
Purifies the air in 160 sq.ft/ 15 m².
35 Watts; 0.4A; Power Supply: AC 120V / 60 Hz
Built with a night light that has 7 different colors
In a
Hurry? Editors choice:

Test Winner: PARTU

3
Researched Sources
2.2k
Reviews Considered
23
Hours Researching
13
Products Evaluated
Accuracy
Accessories
Ease of Use
By Default
Best Air Purifiers



100% Ozone-free.
Carb, FDA, FCC Approved
Very quiet
Removes 99.97% of allergens, smoke particles, dust, pollen, pet dander as small as 0.3 microns and PM 2.5
The filter can be replaced every 6-8 months and extended life by cleaning with a vacuum
CADR rated 104m³/hr
Purifies the air in 160 sq.ft/ 15 m².
35 Watts; 0.4A; Power Supply: AC 120V / 60 Hz
Built with a night light that has 7 different colors
Use in rooms that don't have windows open
PARTU will create a healthy breathing environment to help alleviate allergies and irritation in your sinuses and lungs. With most people spending most of their time, estimates exceed 90 percent of time spent indoors, the quality you breathe inside is important and cleaner air can make a big difference in your comfort level and quality of life.
Read more
Powerful Cleaning Ability
The HEPA and Active Carbon filters will take all the smoke from burnt food, cigarettes, or fires out of your environment. The ANION function is critical to reducing associated irritating odors that are symptomatic of these environments. This system is also ozone-free. The purifier can help alleviates airborne mold with a three-stage filtration system that also can reduce irritating ped dander. The preliminary filter can remove very small particles that are .3 microns and bigger while also filtering out the pollution of PM 2.5.
Features and Settings
This is a very quiet purifier that can run smoothly while you sleep and not wake you with noise. Its memory function allows you to pick a setting and it can keep it stored. The lights offer soothing and fun color schemes and they can be turned off if you prefer the machine to run without the light.
Cost and Value
This product will capture 99.97% nature allergies, pollen, and mold, making your breathing, sinuses, and overall feeling of health improved. It can help you reduce sickness and ill feelings and sluggishness. The filter systems work very well together to get the most pollutants out of your air and the replacement is a long 6-8 month with the ability to use a vacuum to prolong filters. the price is very fair and the overall design is sleek and modern.



True-HEPA filter captures 99.97% of pollutants
Washable AOC Carbon Filter
PlasmaWave
No harm to ozone
Smart Sensors gauge the air
Auto Mode adjusts the fan to filter the air as needed
Has a sleep mode
ADR rated for 360 sq. ft. room size
Pricey air replacement filters
The size is large
Winix 5500-2 is an updated model from the 5500. 99.97 % efficient True HEPA filter with PlasmaWave technology. This product will do wonders cleaning up the quality of your environment from very small pollutants to larger dust particles and pet dander.
Read more
Variable Speeds
There are four fan speeds to choose from. The manual mode will enable this product to operate continuously at the fan speed you choose, low, medium, high, or turbo. The higher the fan the more the airflow and cleaning power, but if you are sleeping at night the quieter options are the lower settings.
Smart Sensor
This smart product will monitor the air quality of your environment by itself. Using an LED light to indicate the air quality so you know if it is good (blue) to poor (red). When eh product senses the change in the quality of your air it will automatically make the necessary adjustments to the fan speed so that your environment is always being properly cleaned for the right amount of power.
Cost and Value
This is a fairly pricey machine that has a lot of bells and whistles. the smart technology is truly convenient and it is a larger model meaning it can help you clean more square feet than smaller options. The price with regards to the amount of size it can clean as well as the features offered to justify the cost, however, some have complained that replacement filters are pricey.



HEPA filtration using six stages of cleaning and deodorization
5 Year Warranty
Can stand either alone or to be mounted on the wall.
Covers up to 700 sq. ft.
The machine has trouble holding the settings if you lose power
You may have trouble getting graphs of air quality over time
The Rabbit Air model uses a customized filter that can fit the needs of your space. It can provide germ defense; traps airborne bacteria, mold spores, and virus-carrying particles; works to filter pet dander and pet allergens; can absorb toxins in the air, and it can also reduce volatile organic compounds (VOCs) in addition to other harmful chemicals. It also can help with odor removal.
Read more
BioGS HEPA Filter
This customized filter traps everything from common allergies raps and reduces common allergens to particles that are .3 microns in size at a 99.97% efficiency rate. It will purify your environment of dust mites, pollen, pet dander, bacteria, and viruses. It also offers a long working life which can help you prolong the number of times between filter replacements.
Features
This adaptable model can be a stand-alone machine or it can be wall mounted. The light sensor can change from sleep mode when in a darkened room while increasing it's active mode when the environment is light.
Cost and Value
This large machine is an expensive investment upfront. It can purify rooms up to 815 sq. feet with a CADR of 200 Pollen, 193 Dust, 180 Smoke. It is very quiet which is a nice feature. The filters have a long 2-year lifespan with an energy star rated motor which together decreases overall operating costs.



Lifetime Warranty
Capacity for family rooms and other large spaces up to 1100 SqFt
Sleek look with many sharp color options
Generates soothing white, pink, red noise
Quiet, the ability to cleanse in less than two hours.
Offers four different filter types for changing air purification needs
Removes 99% of particles greater than 0.3 microns
Energy Star Certified
The Alen BreatheSmart offers a modern style with intelligent color options. This product can work for larger rooms and those spaces with an open concept. It works well for those who suffer from asthma and other breathing disorders as a result of dust, germs, mold, harsh odors or fumes, and pet odors. It has a replaceable filter and smart features.
Read more
Features
ION on/off button, you can judge the life of the filter with an indicator light, and the timer option allows you to set it with three different options. There is auto mode to adjust fan speed, smart sensors can detect the number of particles in the air. It has built-in mobility features like the easy lift handle.
Excellent Customer Service
This company is dedicated to customer happiness so they have agents on board to answer all your questions and help with problems or provide relief if you need to activate the warranty. They kindly assist you with all the needs you may have regarding this machine. If you haven't bought the machine yet, but are interested in it, they are a great resource with questions beforehand so you can choose which model option is the best fit for your needs.
Cost and Value
This is a very expensive option. It does provide a really nice, sleek and modern look though. The Forever Guarantee that backs it can make up for some of the initial cost because you should be taken care of for life. The customer service reps for this company are top notch so you are also paying for high-quality service and support.



Eliminates home air pollutants like dust mites, mold spores, bacteria, allergens, odors, pet dander, viruses, smoke, and volatile organic compounds (VOCs)
Uses a True HEPA filter that captures 99.97% of particles as small as 0.3 microns
Has a UV-C light to kill viruses or bacteria
60-day money back guarantee
Can continuously diagnose your air and display the air quality level (green, yellow, red)
Works for large rooms with an average size of 350 sq. ft.
Could use a longer cord
Doesn't have an auto light to sensor dark and bright environments by turning off and on the light
Hathspace uses a Smart True HEPA filter to ward off all irritants and contaminants. This machine uses 6 stages of defense to destroy airborne pollutants like dust, pet hair, pollen, mold, bacteria, viruses, smoke, and odors. Sleek and stylish design fits in well to well-decorated homes, and the design also acts as a way for more efficient air flow. The CADR is 160 and it works well for large rooms.
Read more
Advanced Filter Stages
Nano-Cold Catalyst Filter provides the first shield to remove larger particles and toxic chemicals from the air. The activated carbon filter helps remove smoke, odors, gases, and VOCs. Next up is the antibacterial filter which destroys bacteria, viruses, and fungi. Then to the True HEPA Filter which will remove 99.97% of airborne pollutants as small as 0.3 microns. Together these filter systems make for a hitting all types of debris you wouldn't want in your air.
UV Light Sterilizer + Ionizer
In addition to the filtration complete filtration system, the UV-C light sterilizer kills germs and bacteria by getting right at their DNA. While the ionizer releases negative ions (anions) that work to neutralize odors and rid them out of your home. Good riddance.
Cost and Value
The cost is attractive for this model that can work for larger rooms up to 350 sq. feet. It has smart features like sensors and indicators to see how much power you need to clean your environment as well as other fun features like three fans and auto modes.



Works for rooms up to 361 sq.ft
CADR: Dust 246 / Pollen 240 / Smoke 233 cu. ft.
4 Stage Filtration System
Pollution sensor
Adjustable fan speeds available
Energy savings mode
Automatic power off
Filter replacement indicator
77 W power consumption and quiet operation
Won the Best Air Purifier of 2018 at Wirecutter
Ranked 1st place at the TopTenReviews
The instructions could be confusing
The Coway AP-1512HH Mighty can cover larger spaces, up to 361 sq. feet. It is a nice compliment for livings rooms, apartments, or placed in the middle of a couple of rooms. Multi-stage filtration combined with long-life HEPA to clean the air you breathe effectively.
Read more
Timer
If you want to have your machine run at certain intervals you can set them with this system. This machine allows for either 1,4, 8, or 12 hours of operation. This allows you to pick and choose when and you run your unit and for how long you want it to run.
Filter Replacement
The indicator light will tell you when your filter needs to be replaced which takes the guessing out of it, allowing you to always have your machine functioning efficiently to freshen your air. The four-stage filtration process makes sure that all the particles in the air are attracted and removed.
Cost and Value
Well priced for a system that can clean a decent amount of space, this model was voted Best in 2018. The sleek design and the adjustable features allow this one to run the way you want it to.



For use with x-large rooms up to 465 sq. ft.
3 air cleaning levels plus Turbo Clean setting
Reduces allergens
Circulates air 5 times per hour
Certified HEPA filters
Touch controls can have issues malfunctioning
Can develop a rattling noise
Honeywell uses a True HEPA filter that can remove up to 99.97% of microscopic allergens, .3 microns or larger. It can help clean your air and help you manage chronic allergies, sinus, and asthma issues.
Read more
Easy to Maintain
The Filters are fairly simple to keep up and running. The Pre-Filter only needs replacing every three months, while the HEPA can be replaced one time per year. You don't have to worry about keeping a maintenance schedule on your calendar because the simple filter light will remind you when changes need to be made.
4 Levels of Filtration
The four levels include germ, generally clean, allergen, and turbo for max air cleaning. The noise does increase a bit with as the intensity of cleaning increases, but it is overall pretty quiet. Some people have complained about the white noise that can develop but most feel it is barely audible and won't bother you too much.
Cost and Value
Consumer Reports rates this product high and for good reason. This unit has a price that falls in a moderate range with simple functioning that makes it easy to use. It has double filtration and the air grade on the top of the unit allows you flexibility in where you want to position it in our space.



HEPA filtration permanent filter doesn't have to be replaced
Two replaceable carbon zeolite filters
works for smaller spaces up to 140 square feet
Can clean the HEPA filter with a vacuum
The cool air that blows out can cause the surroundings to feel dry
Is a bigger unit
Hamilton Beach makes a unit that is specifically great for use in homes with pet dander, hair, and odor issues. It uses a triple filtration technology and the permanent HEPA-grade filter can be vacuumed for cleaning and prolonged life.
Read more
Odor Elimination & Dander Filtration
The triple filter can get at those larger particles like hair while also get those tiny nasties like odors. The filtration system also is strong enough and fine enough to get those dust mites, mold and mildew spores, smoke, and pollen.
For Multiple Rooms
If you don't have a budget for a larger system and you aren't into the upkeep of filter replacements or need to have all the bells and whistles this one will do the trick. It filters a smaller amount of square feet, but the overall cost makes it affordable to put in multiple rooms allowing you to pick and choose where your filtration can serve you best.
Cost and Value
The overall investment of this unit is quite low. The HEPA-grade filter and TrueAir Compact purifier keep the money in your pocket by not having to replace them because they are permanent. Regular vacuuming is all you need, so this model is a terrific choice for those with strict, smaller budgets.



HEPA Filter captures 99.97% of dust and allergens as small as .3 microns
Charcoal filter
Optional UV-C light technology works with Titanium Dioxide and is Carb Compliant
AHAM Verified and Energy Star Certified
Best used for spaces up to 180 Sq. Ft.
Circulates air 4x per hour
CADR Dust (123), Pollen (128) and Smoke (116)
Single filter replacement every 6-8 months
5-year limited manufacturer warranty
It is a bit large
It is not easily tucked away
GermGuardian uses UV-C with True HEPA filtration for a 3-in-1 filter that purifies and cleans your air swiftly. It can clean the allergens and nasty debris from the environment that you don't want to get into your lungs. This model is CADR Rated 125+ and stands 28 inches tall, while also being light.
Read more
Features
This model uses True HEPA Filtration with adjustable and optional UV-C through the on and off control. It has 3 speeds and the indicator light will let you know when it is time to replace the filter or the bulb. It is CADR rated 125+ and ARB Certified best for medium and larger spaces.
Benefits
This model has all the benefits you'd want in a machine. It reduces and clears up odors from pets and cooking, it reduces allergens and rids your air of dust mites, pollen, pet dander, and mold. If you choose to use the UV-C light, it will get the extra mile by killing airborne bacteria, mold spores, and viruses.
Cost and Value
This unit is Energy Star rated so that helps save you some change with the power usage you will need to operate it. The 5-year limited warranty gives you some cushioning space after you make the initial investment. however, the initial investment for this unit is not too pricey at all.



100% ozone free, does not use UV or ions
3 Stage Filtration System
3 Speed Settings (low, medium, and high)
Fits well in normal size rooms or office spaces
Cost-effective Replacement Filter
1-year buyer assurance
CARB, ETL&FCC-approved
May have high emf readings
Some found this unit a bit noisier at night than what met their comfort level
LEVOIT can help you breath fresh air indoors. This small design works well for sitting on a kitchen counter or on top of a nightstand and won't take up too much space. It can clean medium-sized spaces with low, medium, or high fan speed settings so you can adjust for the different air conditions you may have.
Read more
Excellent Customer Service
The customer service team is quick and efficient at getting back to you and resolving your issues pleasantly. The replacement filters are fairly affordable. You will need to look for 'LV-H132-RF' to find them, and it is not difficult to find the filters.
Not Harmful to the Ozone
No worries here about harming the environment or your health because there is no UV-C light. Through the strict environmental justice program, the Air Resources Board Authority, this unit is certified clean.
Cost and Value
The high graded H13 HEPA filter combined with a coconut shell carbon filter helps to clean the air very well and fast.
You'll only have to change the filter every 6 months which can help with overall maintenance costs. This fairly well-priced system is a value for someone who needs minimal square footage cleaned and a space-saving design.
Criteria Used for Evaluation


Accuracy
The Clean Air Delivery Rate (CADR) is the rate at which particles are removed from the air, and it is a rating used to assess the efficiency and effectiveness of air purifiers. High ratings signify a much better CADR. The Association of Home Appliance Manufacturers (AHAM) is an organization that performs independent tests on these products to determine how fast or slow they can remove these unwanted particles from the air. To understand the scores, an excellent number would be 350 and a poor number would be around 100 or less. The higher the number the more powerful the fans and the better and more efficient the HEPA filter is. The higher numbered air purifiers are going to do the best job of getting those environmental irritants in the air taken out and at a faster pace.
When you are looking at the space you want to be purified and need to know what coverage is necessary you can check with the AHAM. The AHAM uses the CADR to figure out the maximum square footage a unit is able to effectively purify.
For many home units, the range is anywhere between 4 and 6 which is right in line with what allergists recommend. It is never a bad thing to have more power, but if you are looking for a product that has just the right amount for your breathing needs, this is a good range on an at-home unit.


Accessories
True High-Efficiency Particulate Air filters are the best of the best. They are recommended by the right organizations like the EPA, the American Lung Association, and the Academy of Pediatric Allergy and Immunology. These are the real deal. They can remove up to 99.97 percent of the nasty unwanted particles even as small as .3 microns. These are the best you can get at catching those very small particles like you'd have in the air from pets, dander, and mold spores for instance.
Pre-filters and secondary filters are supplemental to True HEPA filters and they extend the life of the HEPA filter. The pre-filter is a screen that acts as the first barrier or shield for capturing the larger particles that could get caught in the sticky HEPA and congest the HEPA thus reducing its ability to purify. The pre-filter can last for three months before needing to be replaced, washed, or vacuumed.
Secondary filters increase the overall efficacy and also help improve and increase the lifespan of the heart of the purifier, the HEPA filter. This filter takes some of the burdens off of the HEPA and therefore it can work better. Charcoal is a good option for a secondary filter because it can absorb both gasses and nasty odors which may be too small for the HEPA to manage.


Ease of Use
Ease of use when it comes to air purifiers includes the ease at which you can replace the air filters as well as if the design is convenient and simple to understand the operation. The other thing that helps the ease at which you can operate the unit would if the controls are user-friendly, and if there are easy auto settings. Last, features like power-saving modes or the cost of replacement filters all go into the overall ease of use for a unit. If a machine is bulky, hard to move or operate, and doesn't make much sense in use it isn't going to be convenient or helpful and you may opt not to use it as much if it can be a complicated task or a very expensive one depending on the accessories and power needs.
Expert Interviews & Opinions
Most Important Criteria
(According to our experts opinion)
Experts Opinion
Editors Opinion
Users Opinion
By Default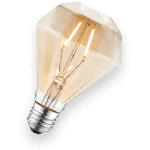 Location is Key
It is important to place your air purifier in an area that is somewhat open around the unit so it can have good, unobstructed airflow in order to operate at maximum efficiency.
Maintenance
Proper maintenance is key for any appliance and air purifiers are no exception. Be sure to follow manufactures instructions for proper cleaning and filter maintenance.
Other Factors to Consider


Value
The amount of money you can invest in a unit can come in the amount of power that it takes to operate as well as the replacement of the filters. It is estimated that the money spent on replacement filters could be anywhere from $25 to $500. For some people that may not seem like a lot but for others on a budget that extra cost is something to think about. Everyone wants to save money so one factor to research is the cost of replacement filters on a model before you purchase the model. There are some filters that can last with regular; ar washings or vacuuming and these can reduce the extra expenditures. Those that absolutely need to be removed after a couple of months and replaced can range in price.
If you have a unit or like one that needs the replacement and you want to reduce the amount of money you spend you may think you can get away with changing the filters less often. Doing this will basically negate the positive effects you intended when you bought the unit in the first place. Not to mention most models will put too much wear and tear on the unit and that could lessen its life causing it to either malfunction or all out fail. Then you have a whole new set of problems because you will be in dire need for a new whole unit, not just a filter. So do yourself a favor and just don't do this. if the manufacturer says to replace in three months, make sure that you listen to the directions and replace no more than the three months recommended time frame.
Instead, if you want to reduce costs, try some of these tips.
1. A clean house is will have cleaner air. The less dust and particles, you have on your surfaces, the less that can move about in the air. The less in the air the easier it is for your purifier to work, and the less stress it has to put out so the filters will last longer and as such, so will your unit.
2. Most people prefer to smoke outside, but if you haven't made that house rule known, start. The cleanliness of the air is greatly reduced with the presence of the toxins associated with smoke. Not only does it smell bad, feel bad, and not sit well in the lungs, but it puts a lot of stress and wear on your filters. So tell smokers, that if they need to get their fix, they need to do it outside. Cleaner air inside the home makes the unit work more efficiently and with less strain so it can last longer.
3. Buy an energy-efficient purifier. Some air purifiers are better at running at low power than others. Granted, you won't save hundreds of dollars in energy costs by picking an Energy Star unit. Nevertheless, an energy-efficient unit will save you a bit of money in the long run.
Invest in washable filters. If the cost of replacement filters overwhelms you, consider buying a purifier with washable filters. You can reuse a washable filter multiple times.
Frequently Asked Questions
q:

How are Charcoal Filters used?

a:

There are a variety of ways in which these filters are beneficially used. They are mainly used to help rid impurities, gas masks, for instance, are a great example. The charcoal used in these will help eliminate chemicals, noxious odors, and airborne toxins that can make you sick. Charcoal can also be used in liquid purification as well as in air conditioning. There are even some alcohol forms that use charcoal. Whiskey is one such alcohol form that uses many stages of filters and this can be done before the aging process or after.
q:

What does HEPA stand for?

a:

HEPA stands for high-efficiency particulate air.
q:

How big is a micron?

a:

A "micron" is the abbreviated or shortened version of the full word, "micrometer." A micrometer is equal to a millionth of a meter (1/1,000,000 meters). This translates to approximately .00004 inches. If you need a visual, a human red blood cell is about 5 microns in diameter, a shaft or strand of human hair is 75 microns in diameter. Bacteria, on the other hand, can range from .2 to 3, so very, very tiny.
q:

How many people in the US are sensitive to airborne allergens?

a:

Approximately 35 million Americans suffer from allergic reactions as a result of allergens circulating in their environments and being breathed into their lungs. The result is often upper respiratory tract symptoms, of which sneezing is a common one. One of the most common, chronic culprits is pollen. An allergy to pollen is many times referenced as hay fever.
Subscribe to our newsletters