Best Sports Bras for High Impact Running
last updated
Jul 31, 2019
If you participate in high-impact running or other high impact sports, then you need to check out our top 10 best sports bras for high impact running! There are tons of sports bras out there that claim to be the best, but here you will see the absolute best options currently available.
When it comes to your running apparel, you need to make sure you have the right
running gear
for you and your needs. The best sports bras for you should be comfortable, allow for a full range of motion, and not restrict you whatsoever.
In fact, the best sports bras should help you improve your performance and allow you to push yourself to the limit when you
workout
in them. Make sure you get a size that fits you appropriately and that is designed for your bust size.
We hope our list below helps!
This is the best product on our list that is currently in stock:

Champion Spot
Why is it better?
Great price
Lots of colors to choose from
Moisture-wicking
Breathable
Adjustable straps
Great support
Customized fit
In a
Hurry? Editors choice:

Test Winner: Champion Spot

4
Researched Sources
1.2K
Reviews Considered
11
Hours Researching
20
Products Evaluated
Comfort
Support
Style
Durability
Value
By Default
10 Best Sports Bras
Hook and eye closure
Ventilating mesh
Flat seams
Many colors to choose from
Larger range of sizes
Convertible racerback straps
Lightweight, moisture-wicking fabric
Underband for a close fit
Wide, padded straps
High price depending on size and color
Limited size and color combinations
Must be hand washed
This sports bra from Panache is a customer favorite with great ratings from real, verified users. It's not just the trendy colors and patterns that make this high-impact bra a keeper though. The smart design is built to lend support when you need it most and is available in a huge selection of sizes.
Read more
Comfort
The synthetic polyester and elastane fabric blend of this bra isn't our favorite, but it is lightweight and wicks moisture well. If you don't think the polyester is breathable enough for you there is a ventilating mesh in the front and sides of the bra.
Support
The wide convertible straps are a great way to provide versatility while offering extra support if you need it. It does have a 3 point hook and eye closure can be more supportive than other closures, but for durability, we would have liked to so more than 3 points of closure.
Style
The band extends past the underwire to help keep the fit close and prevent pressure. The sizing options for this bra are pretty impressive with some color options going up to HH. The cups are lightly padded and don't compress like some other sports bras, but are meant to separate and lift for a comfortable fit.
Durability
This bra is made of high-quality material that is designed to last--especially if you follow the care instructions and use it appropriately.
Value
The price for this bra varies quite a bit, but for those who may usually wear large sizes the price is fairly decent and there is a wide variety of colors that usually aren't available in sizes higher than B or C. The design overall is great and if you have just a little to invest this may become your next favorite workout bra.



Machine washable
Breathable
Comfortable
Offers excellent support
Available in lots of sizes
Expensive
Sizing is off
Not the most stylish
The Under Armour Eclipse high impact sports bra is one of the best models currently available. Not only is it comfortable and breathable, but it will also give you the support that you need and ensure that you can focus on your running and performance
Read more
Comfort
Made of cotton, polyester, and elastane, this high impact sports bra is made for comfort. Not only is it really soft and breathable but it won't cause any chafing. It is available for all sizes, so you can find one for your bust size—small or large. The best comfort feature, however, is that it offers an adjustable fit so you can be sure it is secure and comfortable.
Support
As far as support, this sports bra is made for those of you who really need to keep things still and supported. This is a full coverage bra and will keep everything tucked away and still no matter how crazy your work out gets.
Style
Although this sports bra is not available in a lot of different colors, you will have a few options to choose from. It also features a full-zippered frontal area, which makes it incredibly easy to put on and off. The straps on the back criss-cross, which makes it more stylish and supportive.
Durability
A favorite feature about this sports bra is that it can be washed in your machine. It has breathable cups and mesh lining which allows the bra to keep you cool and dry and helps expand the life of your bra.
Value
This sports bra is expensive—but worth every penny if the features it has to offer best fits your needs.



Comfortable
Breathable
Lots of sizes to choose from
Several colors available
Machine washable
The Brooks Juno sports bra is another one of the best selections currently available for you to choose from. It is available in several colors to choose from and is both a stylish and comfortable option to choose from.
Read more
Comfort
This sports bra is made of Nylon, Polyester, and spandex—which makes it incredibly soft, flexible, and comfortable. It features an adjustable fit and is available in almost every size under the sun.
Support
Made for impact running, this sports bra is designed to be extremely supportive and keep everything securely in place no matter how crazy your movements get or even how large your bust is.
Style
Available in several color and pattern options to choose from, you will love this bra—you can literally get it in lots of colors if you fall in love with the bra itself.
Durability
As far as durability goes, this Brooks sports bra is built to hold up. Not only will it last you the long haul, but it is also machine washable and easy to take care of.
Value
Although this bra is pricey, if it fits your needs then you will love this sports bra. It looks great and its strappy back design looks great with open back shirts



Great price
Lots of colors to choose from
Moisture-wicking
Breathable
Adjustable straps
Great support
Customized fit
Has to be hand-washed
Not the most stylish
Here we have our top Champion pick—you will notice we feature other Champion sports bras on our list as well. This bra offers full-spectrum support to ensure that everything remains where it should during your high impact runs or workouts.
Read more
Comfort
If you want maximum comfort, you will love this bra. It is made of nylon and spandex—which allows it to be flexible and comfortable without sacrificing a secure fit. The straps have a gel to maximize comfort and they are also adjustable for a more secure fit. The bra is available in several sizes—so there is something out there for everyone.
Support
This sports bra delivers maximum support and will ensure that you stay securely tucked in when you run or workout out. The sports bra features molded cups, for more customized support.
Style
Available in several different colors, you will love the selection you have to choose from. It features a simple, functional, and traditional design so it doesn't offer any additional stylish strappy features—but it certainly will look and feel great.
Durability
The one stand out feature with this bra is that it is not machine washable. So, although it is durable and built to last, you need to make sure you hand wash your sports bra to ensure that you get the most life out of it.
Value
If you are on a budget, you will love this sports bra. It is more cost-effective and definitely fits all budgets so you can definitely get more than just one if you want to.



Excellent support
Moisture-wicking
Several colors to choose from
Hooks in the front
Durable
Odor resistant
Expensive
Can cause some chafing on longer runs
Enell is known for their sports bras for larger bust sizes, so it is no surprise that we featured their high impact model here on our list of reviews. Although this is not the most stylish sports bra, it will definitely get the job done for those of you with larger busts.
Read more
Comfort
Made of nylon and with a hook and eye closure, this bra is really comfortable and perfect for those of you who value comfort. It features an elastic bad that will ensure you stay comfortable and the girls securely in place. The hooks are also in the front, which makes the bra really easy to put on and take off.
Support
As far as support goes, this bra has wide straps and straps that cross in the back for added support. This design allows them to distribute the weight of your bust and even helps prevent back pain. Overall, this bra is made for those of you with large busts who need high impact support.
Style
Although this is not the most stylish sports bra available, it does come in several different color options to choose from, so you can get more than one if you need to.
Durability
If you want a sports bra that will last you the long haul, this is the way to go. Enell knows how hard it is to find sports bras for larger busts, so you definitely can bet that they made sure to construct and design it to the point that you can use it for the long haul.
Value
Definitely expensive, but the perfect fit for anyone with a large bust. It is breathable, moisture-wicking—what's not to love?
Breathable mesh
Moisture Wicking
Knit-in inner bra
Comfortable seamless design
4-way stretch for great movement
Available in numerous colors and a classic style
Racerback support
Not ideal for larger cup sizing
Less effective for high impact as cup size increases
Champion is a big name in sports gear and it is no surprise that they've brought a quality high impact sports bra to this list. Wide, seamless bands add plenty of comfort and support to this classic sports bra look. There's plenty of colors to choose from
Read more
Comfort
With a seamless design and super soft materials, this is a sports bra that is comfortable to wear for any and all workouts and running sessions. The added comfort in the straps and under band support makes it great for women who are a little bigger in size and who need additional comfort from their bras.
Support
One of the biggest complaints women have about their bras is that they are not comfortable and do not provide ample support. this is especially true for very active women who do a lot of running. Thankfully, this bra offers a high level of support to keep your workouts and training sessions as enjoyable and productive as possible.
Style
This seamless design makes it a sports bra that you will enjoy wearing and it is also one you will enjoy the look and feel of. its a basic design but is made to give you everything you want and need from your sports bra.
Durability
Made of high-quality materials and featuring durable construction, this sports bra is definitely built to last.
Value
Bras are known to be one of those items of clothing where you truly get what you pay for. Investing in a quality bra like this will ensure you have the comfort and support you want and need for all of your planned activities. It is a good bra to have on hand for any and all of your needs.
Moisture wicking
Slightly more cushioning in the cups
Vast sizing options
Available in multiple colors
Underwire that lifts and supports
Wide bands
Can get expensive depending on size and color
Wacoal is a popular brand that makes high-quality bras. This model is a blend of Nylon and spandex. This also the next bra with hook and eye closure. The caps are separated and this help to reduce the motion of breasts. The shoulder straps are really comfortable and there's no chafing or skin irritation.
Read more
Comfort
If you are tired of wearing bras that shift and move and dig in with every move you make, then this an option you will want to seriously look into. It is made from soft yet durable materials and offers a great style that you can fall in love with.
Support
The padded cups and straps combined with the unique under the band and criss-cross design provide an optimal level of support for any runner. It holds and supports even during the most active workouts and race day trials.
Style
This sports bra offers a style that many women find to be very comfortable and a great addition to any runner's wardrobe. Find the color you like and see for yourself how this advanced style and design and make wearing a bra enjoyable for once!
Durability
It must be hand washed and, depending on the size and color, may have a high price tag but we think that it's better to invest in high quality and enjoy it for a long time. The bra has classical design and there are also 7 colors to choose from.
Value
This is an affordable bra that offers you the best of both worlds- good pricing options without giving up too much in terms of support and comfort. You can look good and feel good at the same time.


Larger variety of cup sizes
High-quality materials
Moisture wicking with Dri-FIT
Extra cup support without underwire
Wide straps and bands
Racerback band
The last product on our list is from Nike. Pro Rival is one of their best high impact bras It provides wire-free support. The bouncing is under control thanks to compression-molded fit.
Read more
Comfort
The material wicks the moisture and keeps your skin dry. The dri-fit fabric used also on many other Nike products prevents any excessive sweating. Our bodies are different so to make it even more comfortable, the design features elastic chest band and contoured seams.
Support
The straps are wide so there's no chaffing and skin irritation. They help support and protection while keeping you comfortable even on your longest workout days.
Style
With quality design features this is a sports bra that makes it easier to look your best without having to sacrifice style and quality. For those who want to be stylish without spending a lot, this is the option to consider.
Durability
Definitely built to last, Nike has made sure to build a durable sports bra that you can trust for high impact running and workouts with this one.
Value
This bra is on the more expensive side but many find it to be worth the investment and enjoy wearing this sports bra.
Seamed shaping cups and inner bra for added support
Moisture-wicking comfort band
High support
Zero chafing
Absorbs sweat well
Durable and long-lasting high quality
Some found they did not offer enough support for bustier sizes
Champion strikes again and again when it comes to the best sports bras, and the T-Back sports bra is no exception. It comes in a variety of colors and has a nice, minimalist style. Although it is lacking in support, it can be a great high-impact sports bra for those with smaller cup sizes.
Read more
Comfort
The simplistic style and design provides a surprisingly high level for comfort for women who are of a smaller size. Its made to support while providing comfort all around.
Support
With strong straps an under band design features, you get the support you want and need for all of your workouts wants and needs. The padded design improves support and durability as well.
Style
While it may seem a bit on the simplistic in terms of style and design, this sports bra offers a level of quality and durability that many find to be surprising.
Durability
Although it is not the most durable sports bra on our list, it certainly will hold up to the test of time according to the reviews by actual users.
Value
For anyone looking for a good training day bra or who wants a reliable backup bra to have on hand, this is a great option to take advantage of.
Lightweight
Racerback straps for support
Stretch fabric retains shape
Great medium compression sports bra
Soft, moisture wicking materials
Available in numerous colors
No extra cushioning
Not ideal for larger cup sizes
The Pro Classic sports bra from Nike is a reliable design from a timeless brand. The racerback straps and wide bands lend support while the Dri-FIT fabric keeps moisture at bay.
Read more
Comfort
Sports bras are specifically designed to offer optimal support and comfort for the wearer and this bra is a prime example of a great support bra. It is designed with minimal stretching and give so everything is held in place. It is like wearing a hug all day long and many users say it is a very comfortable bra to wear.
Support
It has virtually zero stretch which can be a good thing or a bad thing depending on what kind of fit you're comfortable with, but if you're looking to reduce your chest movement and use compression for stability then it will definitely benefit you.
Style
The style of this sports bra is designed to be comfortable while offering optimal support and durability. With soft materials, durable straps, and cushioning support this is a bra you will want to have for any race day or training day.
Durability
For Nike, this is one of their durable and long-lasting bras, although some users do note that it can begin to smell after a while.
Value
An investment in a quality sports bra is money well spent and this is a great option to consider for your workout needs. It is affordable and offers a high level of quality and comfort that is perfect for any runner.
Criteria Used for Evaluation


Comfort
High quality materials chosen with care and consideration can provide great features that will keep you cool and comfy during your workout.
One of the most important things to look out for when you are looking for the right sport's bra for yourself is that it is comfortable for you. In order to rate each of the sports bras on our list, we took a look at several factors, which we will talk about below. Make sure to apply these factors to your own specific needs in order to get the bra that fits your needs the best.
What material is the sports bra made of?
The materials that go into making a sports bra can easily affect the comfortability. For example, some of the most popular fabrics to make workout clothes are Spandex, Nylon, and Polyester. Polyester is great at wicking moisture but it isn't as breathable as Nylon. Nylon is more breathable, but it may not have the same stretch as Spandex. Spandex may deteriorate quickly if not reinforced with other more durable fabrics.
You have to be aware of what materials are going into what you're buying and how'll they'll enhance or affect your clothes.
Moisture-wicking and sweat resistance capability
Breathability is incredibly important when it comes to getting the right sports bra. If you are someone who sweats a lot, you will want to make sure get a bra that offers optimal moisture-wicking, fast-drying, and sweat-resistance features. A lot of the bras on our list are specifically made to dry quickly so you don't have to stay wet and soggy while you are out on your runs.


Support
Running is high impact sport that involves many parts of your body and chest is one of them.
The first thing that you need to think is how much support do you need. Firm support can really make your running easier. Think also about weather conditions. If it's very hot when you run, you can invest in a moisture-wicking bra. Run or jump a little- if there's bouncing, your bra doesn't work.
High impact support
More specifically, when it comes to high-impact running, you need to make sure you get a bra that can handle high impact activity. These types of workouts require a lot more energy and the ability to move quickly, so you need to make sure you get a bra that will keep you comfortable, supported, and in place while you run and workout.
What bust size is the sports bra made of?
The most important thing to keep in mind to ensure you are getting a sports bra that fits your bust size. Those of you with smaller bust can get away with less support than those of you with larger busts--which is why you need to make sure that you are getting a bra that fits with your body type and bust size.


Style
The right design can make all the difference when it comes to the fit of a sports bra.
There are several things we took into account when we considered the overall style of each of the sports bras on our list. We didn't just look at the colors you had to choose from but also the design and construction of each of the bras we considered--and eventually each of the ones we selected--for our list.
Adjustable straps and hook closures
When looking for high-impact sports bras with a good fit we looked for features that allowed for plenty of adjustment and customization. What may fit one body type may not work for another and everyone's different. Convertible straps, adjustable hook closures, and designs that are flexible were priorities. We also looked for thick underbands or underarm elastic that help with security but wouldn't chafe.
Strappy options
The biggest trend nowadays is the strappy sports bra. These look great with open back shirts and tank tops where the straps can be seen and add a kick of style to your outfit. For some of these bras, these additional strappy features also add a bit more support--so you get a more stylish and supportive option at the same time.
Colors and Patterns Available
If you fall in love with a bra model on our list you may want to buy more than just one--which is probably why you may want to make sure there are different colors and patterns to choose from. Although not all of our selections are available in a ton of colors and patterns, you will want to make sure you take a look at your options once you find the models that will work best for you and your needs.


Durability
We all want a sports bra that will last--which is why durability is a key factor to consider!
Consider the quality of materials, how active you'll be while wearing them, and whether they'll hold up over time. If you're investing a good amount of money into something you'll want it to last more than just a season. Keep in mind when shopping for sports bras that the sizing can differ from that of casual, everyday tops so make sure to check the sizing chart if available.
Be prepared to try on multiple sizes or styles. Many people routinely wear the wrong bra size, so you may want to consider choosing a department store that offers bra fitting services. Wearing something that just doesn't fit could do way more harm than good in the long run--trust me, I know from personal experience!
Lastly, remember that your sports bra will only last as good as you take care of it. Follow the proper care and wash instructions to make sure you properly keep up with it and get the best life possible from your sports bra. If you don't take care of it properly, you won't get the most life out of your sports bra.


Value
Name brand isn't everything; choose your budget in advance and stick to it.
We searched for the products that would be most suitable for those who are ready to shell out for a decent and worthy product, but we also kept our eyes open for those that might not cost an arm or leg. Some people say that sometimes you are just paying for a logo--and that may be the case in some instances of course.
Well, sometimes it's true, however, brands like Nike, Adidas and etc. have the prestige which doesn't come from anywhere. If you really have a problem with bouncing, don't be afraid to invest the money in the product. This will definitely give you more comfort and you won't regret it.
At the end of the day, you will want to make sure you can afford the sports bras you are looking to get--especially if you are on a budget or if you need to buy more than one sports bra. Next, you will want to make sure the bras fulfills all of your needs and that it is worth the initial investment regardless of how expensive or cost-effective it is.
Expert Interviews & Opinions
Most Important Criteria
(According to our experts opinion)
Experts Opinion
Editors Opinion
Users Opinion
By Default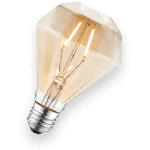 Consider your bust size
We all come in all different shapes and sizes, which is why we made sure to include sports bras made for all bust sizes on our list. There are options for those of you, those of you who are larger, and (of course) those of you who fall somewhere in the middle. Make sure to get the bra that is made for your bust size!
Stylish options
Whether you love the strappier, more stylish options or just want to make sure you have different options to choose from, we have got you covered. Here we feature lots of different styles to choose from to make sure you get something you feel comfortable and look great in as well!
Other Factors to Consider


Advanced Features
Many sports bras often offer additional features and, although not everyone needs the additional features, you may find that they come in handy if they work for you. Make sure you write down some of the additional features you want to make sure you are only looking for the bras that will work for you and your needs--so you don't end up with too many or too little features.
UVA and UVB protection, reflective features, and storage
Something that can really make a product worth buying is getting more than we bargained for (in a good way). Extra features like UV/UB protection, small pockets, or reflective material can definitely add some convenience and value to a high-impact sports bra.
Padding and other additional features
You should also look at other features such as padding, fastener types, under band materials, and overall material use and design to ensure you get the features that are best for your wants and need.
Frequently Asked Questions
Subscribe to our newsletters