10 Best Workout Clothes For Women Reviewed and Tested
last updated:
Jul 01, 2020
Looking for the best workout clothes for women? As a lady, I know just how difficult that can be even though we have tons of options no matter where we shop!
Workout clothes are made for athletic endeavors and designed to handle excessive sweating time and time again. The best workout clothes for women takes it a step further by addressing the needs women face when they work out. From looking great to not feeling restricted while we work out, what we wear should help us push forward, not pull us back.
Regardless of what your exercise of choice is, our top 10 picks for the best
workout clothes
for women is bound to meet your need. Start scrolling so you can build the perfect athletic wardrobe so you can get back to doing what you love most!
In a Hurry? The test winner after 11 hrs of research

Under Armour
Why is it better?
In a
Hurry? Editors choice:

Test Winner: Under Armour

10 Best Workout Clothes for Women
Criteria Used for Evaluation
Fit
Fit and comfort are extremely important for workout clothes. For example, if you buy workout shorts that are too constricting you may limit your range of motion and get less out of your workout. We push ourselves out of our comfort zone all the time during workouts, so we need to make sure our clothes are not making things any more difficult. Clothes that chafe or constrict will take away from your workout.
Style
Of course, the function is essential when choosing workout clothes however, we love to find pieces that add a bit of style and are aesthetically pleasing. We looked for items that have a bit of style, but will not be out of fashion before you have time to wear through them. Afterall if you are going to be going out in public you want to look the best that you can, even if you are just out for your morning run or heading to the gym.
Versatility
Having specialized gear is great for those who focus on specific activities. But if you are a more casual gym-goer, your clothes should be able to go with you through a range of exercises. We looked for great items that can stretch with you during yoga, sweat with you during high-intensity workouts, and stay out of your way while running. Additionally, we looked for classic, quality pieces that can be mixed and matched with a variety of other items and layers.
Breathability
Workout clothes must be able to breathe to keep you cool, dry, and comfortable through your workout. There are enough things to get in your way and to try and distract you from your workout and your goals. Do not let wet, hot, uncomfortable clothes that make you feel sweaty and sticky be one of them! Make sure you choose workout clothes that fit and feel good and that will help you stay on track and meet your daily workout and running goals!
Features
We looked for items that had some additional features that make these clothes especially suited to fit an active lifestyle. Features such as mesh cutaways to keep you cool or convenient pockets for stashing keys or even a smartphone make clothing even more suitable for exercise. We also wanted to help you find clothes that have material and design features that make it easier to wear and use day in and day out.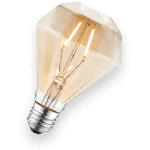 Style over comfort?
Try comfort over style. When your working out, you want to be as comfortable as possible in your clothes, pick clothes that work with your certain exercises or daily routine.
Materials
Materials the clothing is made of is number one when it comes to comfortability. Do some research find out which materials best suit your life style.
Other Factors to Consider
Materials
Like all clothing, activewear is made in a variety of fabrics and fabric blends many of which are specially selected to work with you during exercise. The fabrics in these items include:
Polyester
Polyester is a really common synthetic fabric used in activewear. It is essentially a plastic fabric that has the ability to wick away moisture to help keep you cool and dry. It is a fairly durable fabric and gets bonus points for being recyclable. The only downside is that it does have a tendency to foster microbial growth and may begin to give off odor sooner than some other fabrics.
Spandex
Spandex is another synthetic fabric that gives a great amount of stretch and elasticity to workout gear. It hugs your body and allows for unrestricted movement. The elasticity is very durable and helps the fabric snap effortlessly back into shape after use. It tends to be lightweight and is great for wicking away moisture.
Nylon
Nylon is great for adding softness and stretch to clothing. It is very breathable and has some antimicrobial properties that make it an attractive fabric for exercise.
Cotton
Cotton has a tendency to absorb moisture and can become heavy with sweat. However, cotton actually controls odor much better than many of the synthetic fabrics and are a pretty good option for lower intensity exercise where you may not be sweating as much.
Flexibility
Stretch is essential to comfortable and effective workout clothes. We looked for options that have a good amount of elasticity and will move with you through a variety of exercises. Workout clothes need to allow for freedom of movement so no matter what you are doing or what your activities are you will be able to do them in comfort and style. Few things will derail a workout session to shorten a run like uncomfortable clothes will so we made it a point to make sure the clothes on this list are flexible and enjoyable to wear.
Frequently Asked Questions
q:

What's the best material for workout clothes to be made of?

a:

That really depends on your personal preference and what workout you will be performing. Most athletes will be looking for clothing with a bit of flexibility and stretch so some spandex or nylon is usually a good option. Then it comes down to how much you expect to sweat. Plastic-y synthetic fabrics such as polyester wick away moisture and keep you dry. Cotton absorbs moisture so it does
q:

How do I wash workout clothes?

a:

To prolong the life of your activewear, some good general rules are to wash activewear with cold water and air dry. Most activewear is designed to dry quickly, so putting it through the damaging heat and drumming of the dryer is unnecessary. If you are very dedicated to keeping your clothes fresh and like-new, you may also consider using sport-specific detergents. These detergents are specially designed to remove sweat and bacteria while still protecting your activewear fabric.
q:

How do I choose the right size?

a:

Manufacturer sizes will vary depending on their company policies. Make sure that you check the sizing guide, or try the clothes on before purchase. Proper size is largely dependent on personal preference for comfort, and the type of activity you are doing. Make sure that your clothes can accommodate a full range of motion, and do not get in the way of doing your exercises properly.
q:

How long can I expect my workout clothes to last me?

a:

This will depend on the item and material type. Spandex, for example, tends to last a lot longer than lighter, loose-fitting materials. Sports bras tend to absorb a lot of sweat and should be replaced every 6-12 months, and leggings can be replaced within two years (depending on thickness). Training tops tend to have a longer life span and should be replaced if they are: torn, worn, stained, or smelly. Caring for your products properly according to the washing label will also help to increase the lifespan of your products considerably.
Subscribe to our newsletters