10 Best Feetures Socks Rated
last updated
Feb 27, 2019
Feetures
socks
are some of the best running socks to choose from and they come in lots of styles and colors. The brand has grown in popularity and they are highly-rated and reviewed by runners.
Over the years, this brand has put more and more thought into their socks—and they now
produce
amazing running socks that will ensure your comfort during all your runs and push your
performance
to another level.
So, with all the well-known brands, why should you choose Feetures socks?
Well, take a look below to learn more about how these socks are engineered and why they're considered one of the best brands. Below you'll find our list of the top 10 best Feetures socks, enjoy!
In a Hurry? The test winner after 13 hrs of research
Elite Max cushion
Why is it better?
iWick moisture control
Seamless design
Secure fit
Lots of Color options to choose from
Prevents blisters and chafing
Target compression
Cushioned
Provides support and stability
In a
Hurry? Editors choice:
Test Winner: Elite Max cushion

10
Researched Sources
1115
Reviews Considered
13
Hours Researching
15
Products Evaluated
Comfort
Value
Use
Durability
By Default
In Depth Review Top 10
Elite Max cushion
Elite Ultra Light Cushion No Show Tab
Elite Merino+ Cushion No Show Tab
High Performance Cushion Crew
Merino Cushion Crew
Elite Max Cushion No Show Tab
Elite Ultra Light Low Cut
High Performance Cushion Quarter
Elite Light Cushion Mini Crew Athletic
Unisex High Performance Ultra Light No Show
Table of contents
Criteria Used for Evaluation
Other Factors to Consider
Frequently Asked Questions
Sources
Criteria Used for Evaluation

Comfort
To get the most out of your training, and to literally go the extra mile, your feet need to be comfortable. Itchy, hot, sweaty, and constricting socks just won't cut it. Our list of Feetures Socks features some of the most comfortable athletic socks you can find. We've taken into account several comfort factors, all of which can have an impact on your performance. The first thing to think about when it comes to comfort is the fit: are they too tight, too loose, or do they fit just right? Socks that are too tight can feel restricting; in extreme cases, they can end up cutting off circulation to your toes and feet. Socks that are too loose, though, often lead to feet sliding around uncomfortably in them and can end up causing blisters. Socks that fit just right are snug against the skin but not overly constricting. Another aspect to consider about fit is ankle height. If you are working out in a sock that is not your personal height preference, you will likely get pretty annoyed pretty fast. An ankle height that's too low can feel like your socks are disappearing into your shoe and you are losing support, but an ankle height that you feel is too high can make your lower shins and calves feel itchy, hot, and even feel restricting.
Another component of comfort we have considered is the material that the socks are made from. Feetures Socks are a particularly unique brand of sock because, not only do they have types of socks made out of more typical and common athletic sock material (like polyester, nylon, and spandex blends) but they also sell socks (included on this list) that are made from rarer, but more upscale, materials like Merino wool (made from the Merino sheep), Lycra, and rayon. The Feetures socks made out of Merino wool (specifically the Feetures Elite Merino+ Cushion No Show Tab socks and the Feetures Elite Merino Plus Ultra Light Quarter socks) are not only comfortable, soft, and cozy, but they are able to both insulate the foot in colder temperatures but don't trap in excess moisture and are light and breathable enough to keep feet cool when it's hot. Lycra is an elastane fiber that is often used in high-quality athletic performance wear because of its durability and moisture-wicking capabilities that keep feet dry despite excessive sweat and moisture. Rayon is a fiber from the bamboo plant, with similar heating, cooling, and drying capabilities as Merino wool. Rayon is also known and valued for its silky soft texture.
Another factor of comfort is the amount of cushioning the sock has. Feetures Socks pride themselves on incorporating some form of cushioning into every sock; the level of cushioning is ranked by the company on a scale. Cushion levels range from "Ultra Light" to "Cushion/Light Cushion" and "Max Cushion". The Ultra Light socks are thin and super breathable so they take up minimal room in the shoe and keep your feet cool. However, they don't offer as much protection from blistering as some of the other cushioning levels. The Light Cushion socks offer high-density cushioning on the balls and heels of the feet to offer an added layer of support to soften the impact. These socks are still fairly thin though, and not overly bulky. The Max Cushion socks are the company's most technically advanced sock because of their extra layers of cushioning. They will provide the softest heel and foot-strike of any of the socks Feetures makes. However, the extra cushioning can also be a bit too bulky for some wearers' personal preferences and take up a lot of room in your shoe.
Socks should hug your feet and provide the right fit, but should also remain flexible and move easily with you as you walk, run, jump, pedal, etc. Otherwise, wearers may feel they are too constricting. In addition, seams and stitching should be located in places that are not constantly felt. For example, the most comfortable socks will provide a seamless toe area or a seam that cannot be felt. Feeling a stitching or seam rubbing against your skin while you move is not only uncomfortable but just annoying. Most of the Features Socks pride themselves as having seamless toes. A good pair of athletic socks will also help keep your feet dry and free of excessive sweat and moisture accumulation.

Value
One of the most important questions we know you want to be answered, are they really worth the price? All of the bells and whistles that come with a product are certainly great, and definitely useful for advertising purposes but at the end of the day, consumers just simply want to know if the money invested in the product will be wisely spent. This is especially true when it is an article of clothing as unglamorous as socks. And yet, spending money on a really good pair of athletic socks can end up paying dividends if your feet are kept cool or warm, dry, and comfortable during your workouts.
By and large, the Feetures brand is actually one of the least expensive high-performance athletic socks on the market. While some other brands can cost as much as almost $30 per pair, Feetures socks typically hover between $10 and $15 per pair. Considering how much these socks have to offer, (excellent ventilation and moisture-wicking capabilities, a comfortable fit and style, cushioning levels for your personal preference, and arch support) they are a pretty good bang for your buck.

Use
An athletic sock certainly isn't the run-of-the-mill sock that you can pick up in a pack of five at the corner drug store. They are strategically engineered to help you perform at your best. Researches of high-performing athletic socks typically spend a lot of time crafting and tweaking their products to include special features that really do make a difference in your workout. Some of these newer technologies that today's best athletic sock brands are incorporating include advanced moisture-wicking capabilities, arch support, just the right amount of cushioning on pressure points and "hot spots," and no-slip heel grips. These features really do serve a purpose and make a difference, so long as they actually work!
Your feet need to stay dry. A good pair of athletic socks will properly ventilate so that moisture is pulled from the skin and the inside of the sock to the outside dryer surrounding environment. Otherwise, moisture will pool around your feet, which leads to heavy, water-laden socks, (and thus heavy shoes and thus a much harder leg workout than you probably initially set out to achieve) hot, uncomfortable feet, blisters, and a pretty miserable workout. Feetures Socks are advertised as being some of the best moisture-wicking socks on the market. The material used in each sock plays an important role in the ability to remove excess moisture – specifically, the Feetures Socks made out of Merino Wool are the highest-performing Feetures sock when it comes to moisture control.
Many athletes take proper measurements to support their arches with the right shoe and insoles, but socks definitely play a role in arch support as well. Particularly, runners who have flat feet or fallen arches need arch support or otherwise suffer pain on the ligaments and tendons surrounding the arch of the foot. Athletes who fall victim to plantar fasciitis – a foot injury in which the plantar fascia (which supports the arch in your foot and helps absorb shock upon impact) develops minor tears and stretching and becomes inflamed – are in special need of a sock that provides good arch support. Most Feetures socks come equipped with a band of stable compression around the arch that serves to stabilize the plantar fascia ligament and increase circulation to the heels and toes.
As explained in the "Comfort" criteria section, Feetures socks come in a range of cushion levels so you are bound to find one that fits your specific athletic and performance needs. The proper cushioning can take away the pain, soften the impact, and ultimately allow you to go further for longer. All Feetures socks have at least a little cushioning around the balls and heels of the feet, where the impact is highest. The level and amount of cushioning increases with different sock models, all the way up to the "Max Cushion" level, in which wearers will feel thick padding around the balls and heels of their feet.
Finally, Feetures Socks come with their patented "Y Heel" technology, that offers a no-slip grip around your heels. Feetures is unique in that they offer consumers an "anatomically correct" sock. That is, they have studied both the human foot and the motion/movement of feet while walking and running in-depth, and have thus created a sock that is specifically designed to properly fit your left foot and your right foot, and wrap comfortably and snugly around your heel so that the socks don't slide down in the back (potentially causing some nasty blisters). In addition, by creating socks individual for left feet versus right feet, cushioning, ventilation, and targeted compression is concentrated in the specific area that it's needed in most in each foot.

Durability
We know you train hard. Whether it's early mornings or late evenings, steep, rugged inclines or paved straightaways, and sub-zero snow days or extreme summer temperatures, you put your feet through a lot of wear and tear. Consequently, then, it's important that the socks you choose be built to last. Especially if you're going to be dropping about fifteen bucks on one pair of shoe, they need to last yours through multiple training seasons and years. A durable sock will have a high thread count that helps maintain a stiff structure and snug fit through repeated strenuous workouts (yet still remain soft to the touch). Socks also need to be able to withstand water and a lot of it. Especially if you're more prone to sweaty feet, your socks need to not lose their shape and form just because you tend to perspire a little more than others. And they definitely need to be able to stand up to multiple washes. One possible downside of Feetures socks is that some come with special washing instructions. It's certainly not the end of the world, but make sure you pay close attention to the washing instructions included with the socks you choose and then abide by them! Otherwise, your socks are likely to lose their snug fit, softness, and anatomically correct shape.
Expert Interviews & Opinions
Most Important Criteria
(According to our experts opinion)
Experts Opinion
Editors Opinion
Users Opinion
By Default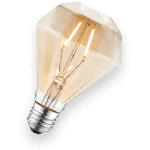 Be Mindful of Merino
Many of the Feetures products listed here use Merino wool as a key ingredient. Although this material has many benefits when it comes to comfort, heat insulation, and durability, they also come with some potential downsides. If you have sensitive skin or suffer from a wool allergy, consider giving these products a pass.
Wash Carefully
Usually, socks are just thrown into the washing machine without much thought. However, some of these Feetures products come with specific washing instructions that will prevent them from shrinking or becoming damaged. Remember to follow these instructions carefully in order to avoid damaging your expensive foot coverings!
Other Factors to Consider

Fit
For the most part, socks like these are sold in packages that fit a wide range of shoe sizes. This is a compromise between simply selling "one-size-fits-all" products, which almost never live up to that promise, and selling separate packages for every conceivable shoe size. The development of textile technology and synthetic fabrics has allowed for this method of sizing and packaging to flourish, but remember to still check what other customers say about these products as they pertain to particular sizing and fit issues.
Frequently Asked Questions
q:
What will I be spending on a pair of socks from Feetures?
a:
Ranging from $12 to $20 per pair, Feetures socks may cost a little more than your run-of-the-mill sock, but that's because they are so much more than a regular pair of socks! They are durable socks built to last and help you keep performing at optimum levels.
q:
How do Feetures sock prices compare to other brands?
a:
As far as high-performance athletic socks are concerned, Feetures is typically on the lower end of the price spectrum. Comparatively, they are a great buy because they are consistently ranked among the better-performing socks for durability, comfort, and support but at around an average of $15 per pair, they are significantly lower than other competitors.
q:
Can I wash my Feetures socks in the washing machine?
a:
Yes, but ensure you read through all of the washing instructions which are included with the socks. Some of Feetures' socks have specific washing instructions which you need to follow – mostly because of the high thread count and unique material – and the company advises that their socks, regardless of which pair you have, are always washed in cold water and line-dried. Avoid using bleach and fabric softeners, too.
q:
What size is best for me?
a:
Feetures conveniently offers consumers a sizing chart to help you choose the fit that is best for your foot. Sizes typically fit according to shoe size, but they recommend sticking to your casual shoe size if you tend to size up for running and athletic shoes. Another added benefit of the Lycra fiber technology? It will shrink in water but then stretch right back out to original size after wash, so you don't need to worry about shrinkage.
q:
Reading through the reviews, there is a bit of "sock terminology" that I am not familiar with. Can you clarify?
a:
Feetures socks come with a lot of great additions to help ensure your run or workout is the best that it can be. The list below will help you better understand some of the terms and jargon used for each sock model.
iWick fabric: this refers to the superior material that Feetures uses in their socks to help wick moisture, ventilate, and keep your feet as dry as possible. The fabric uses fibers to pull away moisture from your skin and the inside of the sock to the outside surrounding environment.
Y Heel: this refers to the physical shape of the sock as it lays against the heel. It is literally shaped like the letter "Y" so that the sock closely grips the back of the ankle and locks the sock into place. Therefore, it won't slide down into the shoe, leaving exposed skin to possibly rub raw and/or blister.
Lycra band: this refers the thick strip of Lycra fibered fabric that wraps around the middle of the foot, near your arch. They are designed to contour the shape of your foot, so as to provide comfortable and supportive compression to help the socks stay in place during your workouts.
Seamless Toe: Feetures has trademarked its seam-free toe design so that the inside and outside surfaces of the toe are smooth and free of annoying seam-lines (that are typically sewn into this region of the sock) that provide discomfort and irritation.
Sock-Lock Technology: Found in the Elite models of Feetures' socks, Sock-Lock Technology helps provide concentrated compression specific to where your foot needs it most during a high-impact foot strike. Not only does this provide support, but helps the foot and sock to feel like they are one.
q:
What if I need to return my socks after making my purchase?
a:
If for whatever reason you decide to return your socks, you can do so easily by filling out a Feetures Warranty Return Form, found on their website. However, all Feetures socks come with a Lifetime Guarantee, so if you DO end up unsatisfied with your purchase, Feetures will replace it or refund your money.
Subscribe to our newsletters