Best Running Shoes of 2021
last updated:
Jun 11, 2021
On the hunt for the best running shoe? You're not alone.

We're constantly testing new (and old) shoes to provide a balanced assessment of what the best running shoe available today, might be.

From the weight, material, insole, outsole, tread, flexibility, durability, even the style of running the shoe may be built for. We've taken the time to assess it all within our reviews so you can be confident in your purchase.

But don't just take our word for it. Test a new model, or brand, for yourself and give us your candid feedback on what the top-rated running shoe should be. We update this list often, so come back and see if your top running shoe pick will emerge a winner.
Here's our top pick for the best running shoe.
Hoka One One Clifton 7
Why is it better?
In a
Hurry? Editors choice:
Test Winner: Hoka One One Clifton 7

Criteria Used for Evaluation
Support
Without the right support, you won't be able to run in your shoes comfortably!
How do you typically run? Maybe you're more of a jogger. Maybe you go for distance. Or, maybe you like to go full out, focusing on speed and endurance. Whatever your style, the shoe has to fit the purpose. By fit, we mean the ability to provide adequate support for the run. Without it, you could suffer from patellar tendonitis.
For the runners who like to go and go, aiming for longer distances, then lasting support and adequate cushioning will be at the top of the list of requirements. You'll also want a pair that will stay together throughout all of the miles you will be putting on them. Long lasting durability will be an important factor there. You can go for long distance shoes.
If you go for speed, then look for lightweight running sneakers. You will probably want something with as little mass as possible. A shoe that is able to provide exceptional response and just enough cushion to support your run, those are some ideal factors to look for. What if you usually take light, but longer jogs?
Footwear such as trainers would most likely be a good fit for that role. Look for a shoe that provides ample cushioning and good stability, all in a package that is lightweight and breathable. Check out some additional factors to look out for below!
What is your arch type?
Not all runners have the same type of foot--and the biggest difference often lies in our arch type. If you have neutral arches, you won't need a lot of added support and can opt for neutral running shoes. On the other hand, if you have high arches you will need shoes that have additional cushioning to fit your needs. And, if you have low arches, you will definitely need to look for shoes that address your support and pronation needs.
Read also about best neutral running shoes.
Do you have any pronation issues to address?
If you know you are an overpronator or an underpronator, then you need to make sure to look for shoes that will help correct the issue when you run in them. If you aren't sure there are two easy ways to test it out:
1. Check and see if there are wear patterns on the soles of your shoes for running. If you over or under pronate you will notice excessive wear on certain parts of the shoe.
2. Conduct the Wet Feet test. This is done by wetting the bottom of your feet and walking on cardboard. Once you do this examine and compare your footprint to see if you have any pronation issues.
Stability
Make sure the running shoes you get will address your stability needs.
Who wants to go for a long run in an uncomfortable pair of shoes? Nobody that I know is jumping with joy at the chance to do that! Comfort is obviously a huge factor when shopping around for any type of footwear. They have to feel as on your feet after a run as they did before it. Sounds pretty straight forward, but we had to take into consideration that all feet are different.
What works well for one person, may not be so great for another. In our list, we included some options that provide the fit and support needed for issues such as pronation, wide feet, flat feet, and plantar fasciitis. Those who over or under pronate will typically need appropriately directed support to correct the foot's position inside the footwear.
Whereas those with plantar fasciitis will need that support plus adequate cushioning to allow a less painful running experience. Runners with flat feet will need the necessary mid support to keep the center of their foot from dropping. And, those who have higher arches will need the much-needed support in the center to eliminate the weight stress that would be put on the arch if left unsupported.
The fit of the upper to the shock absorption and cushioning of the midsole all play a huge part in the overall comfort of certain shoes for running. We researched specs product information and a lot of customer feedback pertaining to different brands and their models, narrowing our list down to ten shoes of 2020 out there on the market now.
Breathability
Breathability is key, especially if you like you run during the hot summer months!
No matter where you run or what the weather is like, you usually want your footwear to breathe. Well ventilated shoes are more comfortable for longer amounts of time, but can also prevent issues related to moisture and bacteria. We looked for models which had uppers constructed with lightweight materials such as mesh or even knitted fabric.
The idea is to have as much airflow coming and going, while also maintaining the structure and upper integrity of the shoe. Most brands have their own name for their breathable upper designs. For example, Nike uses their Flyknit material, which almost looks like that in a sweater, but with lightweight man-made materials that are suitable for a running shoe.
Breathable running sneakers will allow air to move through and escape the shoe, which helps control moisture buildup. Whether you are running in colder climates or under the sweltering sun, breathability is a huge deal. it not only affects your performance, but proper airflow and ventilation can also help cut down on issues like the build-up of bacteria as well as other smelly and problematic issues caused by lingering moisture.
Flexibility
Running shoes need to be flexible enough to allow for our natural stride, so take a close look.
When we took a look at the overall flexibility of the shoes we evaluated. there were several factors we took into consideration. Before going over them, it is important to note that you need to make sure to consider your own specific needs when you do your own research. Make sure to consider the type of flexibility you need, not just we rate as the absolute best.
Do the shoes allow for your natural stride?
The appropriate amount of flexibility means that the feet can function as naturally as possible, even while inside the shoes. A pair that are stiff and don't give way for the natural movement of the feet will, first off, be very uncomfortable after only a short while. Second, the chance of foot fatigue will occur a whole lot sooner, as your feet will be fighting against the resistance to move more freely. And third, without that ability of more naturally functioning feet, your performance and speed will be hampered quite a bit.
Can a pair of running sneakers be too flexible?
On the other hand, too flexible isn't always the most appropriate choice either. A sole that is extremely flimsy, with almost zero resistance, will probably be a good sign that the shoe also doesn't offer much in the way of needed support.
Do the shoes have a break in period?
This is important because there are shoes for running that have a little bit of a break in period when it comes to overall comfort and flexibility. This is because sometimes we have to get into the shoes and moving in them to get them used to our feet and the range of motion we need. Having a break in period is not a bad thing, it just means you have to use them a few times before you get used to them.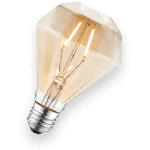 Try before you buy if you can!
Whether you are new to running or have been doing it for years, the right pair of shoes can make or break your experience. While of the models on our list are available for purchase online, we encourage you to get into a store and try the shoes on before you buy--if you are able to. This will ensure you get the right size and fit as well as allow you to try them out first.
Consider your foot type
This is something we cannot stress enough. Before you make a final decision, make sure that you are getting a pair of shoes that will address your support and stability needs, designed for the terrain you will be running on, and ensure that your comfort needs are met.
Other Factors to Consider
Terrain
People run in many different environments. Some are into trail running, Many like the sidewalks in their hometown, some go for light paths through parks and forest areas, and many love the open road. It's quite true that there really isn't one specific shoe that is absolutely perfect for every type of climate and environment, but some models come close to being a great fit for most.
In our list, we included brands and models that are the most valued running shoes among users in many different locations, with many different types of climate. It is really up to each runner to decide what type of environmental needs they need to be met for there own running or training. The traction of the best shoes for running needed to be well regarded by users, providing a positive grip on the intended surfaces.
For footwear that may be used in multiple weather conditions, some type of protection from the elements is ideal as well. Take a look at the following as well--and make sure to apply it all to your own specific needs and preferences as well!
What do actual users have to say about how these shoes for running hold up in certain terrains?
Whether you are a road runner, trail runner, or someone who likes to mix it up, it is important to know what you are getting into. When you take a look at user reviews make sure that the shoes were used in terrains where you will use them. If you know you will be strictly road running, then don't weigh too much on users who found their running sneakers didn't hold up because they decided to take them off the road even though they weren't supposed to.
Material, construction, and additional features
This is incredibly important because different terrains call for different types of materials, construction, and additional features. If you like to hit technical terrain you will want reinforcement and additional durability features on your shoes while if you are a road runner you will want to stick with seamless construction and more lightweight designs.
Frequently Asked Questions
q:

How much should I expect to spend on a pair of sneakers?

a:

This is more of a relative answer that you will need to find the answer to yourself. For starters, what is your budget like? If you can splurge, and plan to take up running permanently, then go all out. If you are on a tight budget, look for the best possible options in a price range that works best for you.

You can find deals on New Balance, Adidas, and many other brands easily. For the more "advanced" models and brands, well, you can always expect to pay more. While this doesn't precisely answer the question, you should evaluate whether or not it is an investment, or simply something new to buy.
q:

Are low profile shoes a good fit for me?

a:

Shoes with less support definitely have a huge following, and people also like the look of the more minimalistic running shoes. However, if you have flat feet, pronation issues, or just need some extra support, you might be doing more harm than good not catering to those needs.
q:

Do more expensive shoes for running equate to better?

a:

This market is like most others. It's about branding. With that said, many of the pricier shoes do have a little extra to offer. The "runner specific" brands tend to cater to those more professional or expert runners for sure. Then there are other brands that create a cool looking new shoe, using a new approach to the construction, and have an opportunity for a decent markup.

Really the only way to know which ones are truly worth the money, besides physically, trying every shoe available, is to de plenty of online research. Don't simply take a brand's word for it.
q:

What if none of the running shoes here work for me?

a:

The shoes featured on this page are the best overall running shoes--meaning that no specific needs were taken into consideration. If you know you have specific needs that need to be addressed or are looking for a certain type of running shoe, then you can check out many of our other pages--we literally cover all types of shoes and provide you with an in-depth review on each of our choices!