Best Affordable Running Shoes Reviewed
last updated:
Mar 02, 2021
While great running shoes can often cost a bit more, it absolutely doesn't mean that you can't get yourself a great pair for a price that fits your budget a bit more. And we're not talking about cheap shoes that will fall apart. You can get your feet into a pair of the best affordable running shoes, that even fall into many of the top brands, for all runners from beginner to elite.
In a Hurry? The test winner after 12 hrs of research

ASICS Gel-Venture 7
Why is it better?
Great traction
Ortholite X-40 Sockliner
Lightweight
In a
Hurry? Editors choice:

Test Winner: ASICS Gel-Venture 7

7
Researched Sources
1400
Reviews Considered
12
Hours Researching
10
Products Evaluated
Features
Style
Durability
Weight
Comfort
By Default
13 Best Cheap Running Shoes
Criteria Used for Evaluation


Features
There are many features that are available to you when looking for running shoes. Just because you are on a budget and don't have hundreds of dollars to spend on shoes doesn't mean you can't find a pair that has what you want and need!
Just because a running shoe is inexpensive, it doesn't mean that it should skimp on features or not have a sense of style. Our buying guide is jam-packed with footwear that incorporates the latest in running shoe technology and looks great doing it. We are happy to report that manufacturers are very interested in providing consumers with affordable choices that leave nothing to be desired in terms of shoe tech or current style trends. No matter which running shoe you pick, you will have a great combination of form and function for a great price.
Some of the features that these shoes have include high-tech breathable mesh fabrics, reflective design elements for safety, easy to use lacing systems, both zero and full drop design, and much more. We assigned each pair of shoes a score based on how many features it offers the consumer. So if lots of high-tech features are important to you, just check out the features score in each individual product review, and you'll be able to quickly and efficiently find the right pair of affordable, high-quality running shoes that fit your feet, your lifestyle, and your budget.


Style
Even with affordable shoes you can find some very cool styles. From colorful designs to a variety of fabrics and shoe designs there are many options to choose from so you have nothing to worry about!
As mentioned in the features section, just because a pair of shoes is affordable doesn't mean they can't be stylish as well. Regardless of whether you are just getting into running, or if you're a grizzled veteran with countless miles under your feet, we all want to look good, so we made sure to put some stylish options on our list!
We also know that not everybody's sense of style is the same and we wanted to include something for everyone, so on our list, you'll find shoes featuring modern, bold design with flashy colors and graphic elements, as well as more understated, classic, and even retro designs. We know you can't please everybody, but we're trying! While the style might not seem like the most important category, and we certainly don't recommend buying based on style alone, studies have proven that you're more than twice as likely to go for a run if you feel good about how you look while you're out there working on your fitness.
So as much as we hate to admit it when it comes to running shoes, style really does count, so we made sure to include it as one of the important factors to look at when shopping for a new pair of affordable running shoes.


Durability
Even affordable shoes can be durable and last you a good long time. Affordable does not have to mean cheaply made shoes and we have presented ten shoes that fit into many budgets while still being durable and well made!
We did not overlook the fact that an affordable running shoe is only as good as its durability. If a running shoe falls apart on you after three months of wear, it will actually cost you more money to replace them with a new pair, so while we're obviously super concerned with value here, we don't want to be penny smart and dollar stupid. When determining the durability of each product on our list, we started by taking a look at the outsole material and how well it holds up to the elements and long-term wear.
Midsoles need to maintain a solid level of comfort while not giving out as more miles are added, so we looked hard at that design feature as well. The uppers should be comprised of strongly constructed materials with solid seams that are bound together will high-quality stitching. Finally, we reached out to trusted feedback partners to learn more about how the shoes on our list stood up to the test of time and consistent running. Since the most durable of running shoes are constructed from the ground up, it's important to look at all the components of the footwear.
Lastly, we scoured over 1400 reviews to see what real-world users from all walks of life had to say about how well, or poorly, a pair of affordable running shoes held up. If it didn't make the cut, it didn't make our list, period.
Read also about best under armour running shoe.


Weight
Runners do not want to carry around any more weight than they have to so many running shoes are light weight. The lower priced shoes may be a little heavier than the most expensive shoes but they are still great for active runners!
According to seasoned runners, the weight of a pair of running shoes is a significant factor involved in selecting an affordable shoe. If you are not careful, you could wind up with a pair of shoes that's super heavy and weighs you down significantly with every step you take. Using lightweight materials may cost more than heavier counterparts for providing cushioning and padding, so we made sure that we only included shoes that are made of quality materials.
This is one area where you may have to decide what's most important to you and make some tradeoffs. Typically, the heavier a running shoe is, the more durable.
And conversely, lighter shoes don't usually hold up well over a long time frame. We don't like it any more than you, but it's the nature of the beast. We made sure to select options that give you the lightest possible ride thanks to lightweight materials while still maintaining a certain level of durability so that you don't have to continually replace them, which would kind of go against the whole affordability thing we're going for with this list.
Certain companies have developed advanced manufacturing techniques to keep their prices low while still providing runners with airy and lightweight fabrics and padding, so we focused on those brands for the most part, while also seeking out some shoes from lesser-known companies that also perform well in terms of the weight vs. durability battle.


Comfort
The most important factor to consider when looking for a pair of quality running shoes is their comfort level. We made sure that every shoe we included on our list ranked high among users for comfort and support!
A well-known runner's motto is "Know Thy Feet". This means that if you have high arches, you should make a selection that offers you maximum support in that area.
If you pronate, look for shoes that will help you address this issue. That way when you step, your feet don't roll inward and you maximize your effort with every step. If you have flatter feet, then you should look for an option with more cushioning to absorb the impact of landing on the outer borders of your feet. Another trick to picking out a pair of shoes that will be super comfortable for you is to take a look at the bottom of your old shoes and take note of any uneven wear that may be occurring, this can tell you a lot about the way you step, and is a sort of running gear pro-tip that we felt compelled to pass along.
In addition to the factors mentioned above, comfort also comes from the insole, the materials used (especially in the toe-box and the ankle cuff), and the overall design and quality of construction.
Expert Interviews & Opinions
Picking out new running shoes is equal parts fun and overwhelming – even for me who's been running for 15 years. Most important is finding a shoe that fits snug around the ankle, has good arch support, and is wider around the toes to help them spread out during long runs. Having a bunion on my left foot (glamorous right?) makes buying shoes a little more interesting, but the correct fit makes all the difference.
Most Important Criteria
(According to our experts opinion)
Experts Opinion
Editors Opinion
Users Opinion
By Default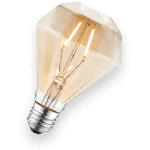 Get the most for your money
Shopping on a budget doesn't mean settling for a less than optimal fit and function. Last season's shoes are only that, last season's shoes. It doesn't mean they instantly become junk. Shop around and find the price, features, and fit that works best for you.
Beware of return policies on older models
Amazon is pretty good about taking returns, as long as their guidelines are met. But make sure to read the small print on webshops, to make sure those older models or discounted products can be returned within reason.
Buying only one pair?
Perhaps consider buying multiple pairs of a discounted shoe, if you like them and they really work well for you. That way when they eventually wear out, it eliminates the need for more shopping, for a while at least.
Addressing foot issues
If you have pre-existing issues with your feet or you know you are prone to certain problems it is important to get the best quality shoe that you can afford. If you can spend a little more for a better shoe it is always a good idea but you can still get quality shoes for an affordable price. A $75 is always better than a $15 cheaply made pair so invest what you can and get the best shoes that you can afford!
Other Factors to Consider


Value
Our research shows that contrary to popular belief, an expensive running shoe does not necessarily mean a high performing, top-rated running shoe. In fact, we found that a majority of the most expensive running shoes that you can find on the market are actually not rated high at all. They fall within mediocre rankings time and time again. We compared inexpensive running shoes with the ratings and experience that were associated with them to bring our readers a comprehensive list of the best budget running shoes.


Terrain
It is important to consider the types of surfaces you will be coming across on your run. Runners that start their regimen with a light outdoor run tend to stick to their workouts more than those who just treadmill run. If you are going for outdoor runs, select a more aggressive tread pattern that can help with the occasional puddle and loose dust and sand. Check your choice's stability information as well if you are planning on mixing gym workouts with outdoor workouts to give you a better well-rounded option.


Support
A well-known runner's motto is "Know Thy Feet". This means that if you have high arches, you should make a selection that offers you maximum support. That way when you step, your feet don't roll inward and you maximize your effort with every step. If you have flatter feet, then you should look for an option with more cushioning to absorb the impact of landing on the outer borders of your feet. Another trick is to take a look at the bottom of your old shoes and take note of any uneven wear that may be occurring, this can tell you a lot about the way you step.


Shock Absorption
When you are out for a run or wall, every step you take sends shock waves through your feet and up your legs. When you run on pavement or uneven terrain this impact can be even more severe. This is why good quality running shoes are made with built-in sole supports in the heels to reduce this impact and help with shock absorption. This helps reduce the stress on your feet and reduces foot pain and fatigue. Even affordable shoes can be found that have good outsole designs and good shock absorption so be sure to look for that when shopping for your shoes.


Stability
Another factor that needs to be considered when looking for affordable running shoes is how much stability they can provide. When you are running or weakling, especially on uneven terrain, you want to make sure you can maintain your footing and keep your balance. A good pair of shoes that have good stability support built in can really help with this. That is why we considered this feature as we searched for the shoes to include on our list for you here. We checked reviews from other runners and we conducted our own tests to make sure they are stable when used.


Visibility
One thing that runners often do not think about much when choosing their shoes is the visibility factor. Your shoes can help you stay visible in two basic ways. The first is in the colors that they are available in; brighter colors are easier to see and help you stand out to passersby. The second is through reflective additions and features on the shoes that reflect light from car headlights and streetlights to make you stand out in the dark. If you are someone who does a lot of night time running or who enjoys running wooded mountain runs then visibility is a must for sure.


Traction
The final factor we considered in our search for the right running shoes is the level of traction that they provide. The soles of a good pair of running shoes will be designed with good deep tread that helps you get a sure footing with every step you take. If you run on uneven terrain or in slipper conditions you will want good traction to keep you safe and prevent falls or injuries. You don't have to sacrifice traction and stability in order to get an affordable running shoe- and we have ten shoes here to prove it! Be sure to check them out for yourself!
Frequently Asked Questions
q:

Can inexpensive running shoes still be durable?

a:

Absolutely. All evidence indicates that an inexpensive running shoe is just as good as an expensive one, as long as you make an informed and educated choice. All the selections in our buying guide have been put through their paces and have proven themselves. So whether it's for light training or a full marathon, all these shoes pass muster.
q:

I've found an affordable running shoe that is right for me, what now?

a:

If you've found a shoe that's both affordable and works perfectly for you, then you may want to consider purchasing an additional pair. When a new version of a shoe comes out, the old model is usually discontinued and the remaining stock put on sale at a discount.

If you wait too long, many retailers may be sold out of your size or color option, but if you jump on it when this happens, you can get a really great deal. If the price is right, it's definitely worth considering picking up that extra pair which may even save you money in the long run.
q:

I found an affordable pair of running shoes, but they aren't my style. Should I get them anyways? It's a great deal.

a:

Not so fast. We don't ever recommend buying a pair of running shoes if you are not happy with how they look. Yes, we focus on features and important factors like cushioning and stability, but a lot can be said about style. Research shows that when you are happy with the looks of your running shoe, you are more likely to run (both more often and longer).

So, first match your individual needs with your running shoe selection, then make sure you are pleased with the aesthetics of the shoe.
q:

What can I do to prolong the lifespan of my running shoes?

a:

A great way to prolong the lifespan of your shoes is to rotate your shoes with a second pair, in order to let the cushioning recover and for moisture to dry. You can also wash your shoes so that they are free from debris. However, make sure to follow the manufacturer's directions when it comes to cleaning.

Many shoes don't do well in the washer/dryer and washing them the wrong way could wear the shoe down faster.
q:

I have flat feet, is my only choice to get expensive specialized shoes?

a:

Nope. Take a look at some of the options on our list. There are running shoes that received excellent marks from users that suffer from Plantar Fasciitis and flat feet. It used to be that only specialized footwear could aid in certain conditions, but luckily those days are long gone as manufacturers have taken note and really stepped up their game in order to provide a choice for every need.

Additionally, don't forget about over the counter orthotics that can add an extra layer of cushioning or support, depending on your needs.
q:

Do they come in kid's sizes?
Subscribe to our newsletters