Top 10 Best Socks for Running Reviewed
last updated
Sep 29, 2019
Runners have a lot of things to consider when it comes to their gear, and that includes their socks. It may seem like a small thing, but the wrong pair of socks can ruin your performance, cause unwanted blisters, and make your feet overheat, so they really matter. When compiling this list, we looked at what every runner needs to look for before purchasing new running socks: performance, protection, comfort, functionality, and breathability. The best running socks also provide good arch support and are made of tightly woven, high-quality
durable fibers
. Some runners like to use
compression socks
as well, but they aren't necessary if you don't need them. Read on to find the best socks for you.
In a Hurry? The runners socks winner after 47 hrs of research

ROCKAY Accelerate
Why is it better?
Innovative sock technology
High-quality Merino wool construction
Friction-reducing design
In a
Hurry? Editors choice:

Test Winner: ROCKAY Accelerate

1
Interviewed Experts
10
Researched Sources
1350
Reviews Considered
13
Hours Researching
16
Products Evaluated
Comfort
Breathability
Durability
Materials
Style
By Default
Why Does Good Running Socks Matter?
Click here to see more
10 Best Running Socks
Innovative sock technology
High-quality Merino wool construction
Friction-reducing design
Higher price for a single pair
When it comes to running, you have to consider many details and understand how they can affect your performance. Rockay running socks, packed with innovative sock tech design and features to ensure that this no-show sock sits at the top of the performance ladder which is exactly your own personal performance target. Just check out what Business Insider had to say about them.
Read more
These running socks have run into immediate popularity among those who have tried them out because they are constructed from quality materials such as Merino wool so you know you get comfort blended with durability and this Merino wool is organically sourced.
Comfort
All Merino wool socks are comfortable, we all know this, however, this brand take this to the next level and insist on the best quality organic wool available, so the Merino is sourced from South America.
A good pair of running shoes but you wish the heel and toe area were better padded in your socks for those long runs, these socks for running are superbly padded for the toe and heel to a level which is as close to cushion as it can get.
The sock is an innovative feat, giving good compression in combination with subtle compressive arch support. The Organic Merino wool is the best quality to be sourced for a sock and this means longer durability blended with seriously nice comfort. The method for balancing foot temperature through breathability is very impressive, the thickness of the wool is strategically varied and this allows a ventilative action to promote breathability.
These socks are for any season because the tech and innovation designed into this model mean if its cold your feet are not cold if it's hot, the sock system aids you to keep cool feet. Moisture will not build up in the sock material and this means the risk for friction and blisters is much reduced.
The protective heel tab is a clever feature because while offering protection it also works to prevent the running socks slipping and again this reduces the risk of bunched up material and painful friction.
Durability/Quality
When we think of Merino wool we think of quality, the Merino used for these socks for running steps up as a higher quality which is also organic, long durability working with prolonged comfort is assured.
Cost/Value
You will see deals which offer you a pack of three socks, these socks for running are not durable and before you know it you need to go shopping again. This sock is a fair price for a good quality sock and you won't need to go shopping for a long time.
Conclusion
It's time that runners were given another high-quality option, these socks take comfort, performance, style, and protection up a notch to a higher level. Giving an overall compressive support, especially for the foot arch and an innovative material thickness variation which ensures consistent breathability, your feet will be comfortable and appropriately warm or cool in reaction to whatever season you choose to run in. Well worth trying out.
Outstanding moisture control
Optimal breathability in various climates
Increased durability in common wear spots
Made from recycled material
An innovative enhancement to the trails is the Razer. This trail running sock made with 100% recycled materials; Razer is the trail sock that creates the perfect symmetry connecting protection and performance.
Read more
Comfort
The cushioning arrangement was created to produce comfort where it is needed most—from the heel to the toe. The snug fit that you will enjoy comes from the arch compression and interlock technology. We have confidence that your foot will feel cool, fresh, and dry.
Also, at the perfect length, this running sock aids in keeping rocks and other debris away.
Quality is high on the list at Rockay, and this sock was created of a high density knit that guarantees stability and strength, which also combines a softer feel.
Value
If you are a runner, you have come to demand more from a running sock. And someone who is seeking an everyday sock will have a different expectation and price point. With that in mind, Razer grants both exceptional quality and support at an affordable price.
Breathable construction
Naturally fights odors
Made from recycled material
Designed for increased durability
Color choices are limited
Imagine a quarter length running sock, made from a super high-density mesh and 100% recycled materials. Well, those are the claims with the Flare from Rockay, which all appear to be valid so far. This is actually a solid go-to everyday kind of sock that happens to also be awesome for running (the brand was started by runners).
Read more
Comfort
This unique sock is sturdy and made with comfort in mind. Flare comes with cushioning under the toe and heel area for added support where it is required most.
Breathability
These jogging socks increase the equilibrium between breathability and keeping your feet feeling alive with the knit that helps with arch compression and to regulate temperature.
Quality
Rockay took the designing process very seriously with Flare performance running socks. In addition to the sock's length, which helps with keeping the foot warm, this sock comes up high enough to contribute added protection and performance.
Value
Although value tends to differ from person to person, we feel like these have a lot to offer, as they are not only perfect for running, but also great for everyday stuff in general.



Lip on the heel prevents from rubbing on the back of the ankle
These socks are lightweight and breathable
They don't roll down
The pricing is really reasonable
There are some reported sizing issues
If you look for running socks which have a low cut, aren't very visible and are perfect for running, Tesla has something for you. These are available in many colorful options so you can be fashionable and feel comfortable at the same time. See What are the features of these socks for running.
Read more
Comfort
These socks for running have special venting breathe mesh that provides more airflow and your feet are less likely to sweat. These have additional cushioning at the heel and toe to give you more protection while running. They have a special cuff to prevent them from slipping down. There's a lot of arch protection in order to avoid injury. They have this special band structure which provides more stability to your feet. They're available usually in 3 sizes.
Durability and Quality
It's mostly made from Polyester and cotton so it's a high-quality product. These runners socks are supportive even in very harsh weather conditions. They are a little bit thicker than the other pairs on our list.
Value
These runners socks are high quality and not too expensive at the same time. They usually come in a 6-pack so it's great deal.
Conclusion
These socks have everything that good running socks need to have. They're breathable, comfortable and they're not expensive.
5

. Saucony Performance Comfort



Great value
100% synthetic materials for enhanced breathability
Extra arch support
Cushioned sole
Only available as a six pack
What's great about these running socks is that not only do they provide a well-rounded set of features, but it does so at a great value price. You can only buy these in a 6-pack, but you can get 6 pairs for the price of what some products on our list cost for one. Despite all that value, Saucony has still produced a great product that reviewers love.
Read more
Comfort and Stability
Reviewers raved about the overall comfort of this product. Several said they had forgotten or never known in the first place what it's like to wear a good pair of socks for running until they bought these. They also have targeted compression in the arches that gives extra support and stability to this crucial area of your foot.
Durability and Quality
We couldn't find many issues related to durability with this product, even though the material is pretty thin. There were several comments about it being difficult to find the right size, but overall customers seem to be really happy with the quality of this product.
Cost and Value
These are probably the best value buy on our list, as they're a high-quality, name-brand product that's available at a great price when you buy six pairs at once. And it's never a bad idea to have plenty of running socks so you can always have a clean pair when the others are in the wash.
Style
Most runners socks don't have much style to them, but these are available in several fun colors we know you'll love, or you can just go for the classic black. They also are a true no-show sock, which can be hard to find, especially for people who get annoyed by the slightest bit of sock showing above their running shoes brands.



Many users liked the cushioning of the heal area
A lot of color options
The socks are thick but soft and they help to prevent blisters
Some people said that there was a rubbing on little toe
This next product is adored by the runners for its low cut design. These are available in so many color versions that it may be really hard for you to decide which one you want. This is high-quality footwear and if you want to know more about these running socks, check out the details below.
Read more
Comfort and Stability
Your metatarsal, Achilles tendon, and heel are the places where extra cushioning has been added to boost your comfort while running. Rubbing and abrasion won't be also a problem in these socks for running. You can easily forget about blisters and bruises after running. There's special Coolmax Fabric that keeps your feet dry as it helps to move the moisture away from your feet. There's boosted airflow so you won't have problems with sweaty feet. Additional arch support helps to prevent injuries and gives you more stride control.
Durability and Quality
This is a blend of nylon, polyester, and cotton so this product is rather durable. The colors don't fade even after many washes.
Conclusion
These socks for running have a low cut stylish look and they're breathable, lightweight and comfortable at the same time. Give them a try and even if they're more expensive than other options, they're an investment in more comfort while running.
7

. SB SOX Ultralite Compression



Healing compression
Great support
Good durability
Expensive for some runners
Lacks cushioning for some
When you want a good pair of socks for running for an affordable price without sacrificing comfort or durability these are a great option to consider.
Read more
Comfort
When it comes to comfort you can find affordable running socks that can still deliver on comfort and reliability. The SB SOX Ultralite Compression socks may not be the best socks on our list but they are still comfortable and are good running socks for any runner to have in their running gear collection.
Breathability
These runners socks have decent breathability and will keep your feet cooler and dryer than standard socks will so your feet will be able to ensure more. You won't feel as tired and sore with these socks and though they aren't the highest rated on our list, they are still a good pair of socks with good breathability features.
Materials
With thin and stretchy materials these compression socks offer a good fit that bring with them the benefits of compression and support that you want and need in a good pair of running socks. The SB SOX Ultralite Compression socks are made of soft, flexible, and supportive materials that runners are falling in love with!
Durability
Runners can be rough on their running gear and your socks take a lot of abuse run after run after run. These SB SOX running socks are made to hold up and will serve you well for a long time to come. They are a smart choice for runners looking for affordable and durable runners socks.
Style
The SB SOX Ultralite Compression socks are stylish and are perfect for runs as well as every day wear and use! There are many colors to choose from and you should have no problems finding a pair that match well with your shoes and the rest of your running gear!
Helps reduce blisters
Extremely breathable
Made in the USA
Durable
These socks for running have a lot of great features that have made it a favorite among runners. If breathability is your biggest concern, this is the one for you, as its thin synthetic fibers, mesh vent panels, and anti-blister system all combine to make a great product.
Read more
Comfort
These got rave reviews from customers regarding their comfort. They are 100% synthetic, meaning that moisture cannot be absorbed by them and passes quickly to the outer layer where it can dry naturally. Because of this several reviewers said that problems they'd had with blisters for years had finally been solved because of this sock, and on top of that it's just a really comfortable product.
Durability and Quality
Despite being really thin, these socks for running score high in durability. Duramax is able to achieve this because of the high-quality synthetic material they use, as well as being made with pride in the USA. Usually, you have to sacrifice durability for thinness, but this one is an exception.
Value
While these runners socks are a bit more expensive than some others on our list, most reviewers said the price was more than worth it and that they were looking forward to buying another pair or two.
Solid arch support
Anatomically correct foot design
Ventilating panels
Good cushioning system
Specified foot design
Getting the right size may be difficult
Everyone likes a clever name, and the good news is there is far more to like about these socks for running than wordplay. These runners socks have many runner friendly traits such as ventilating fabric panels to wick moisture, seam-free toes, an anatomically correct foot design, extra heel cushioning, and arch support.
Read more
Comfort
The extra heel cushioning and arch support make this a pretty comfortable and supportive set of socks for running.
Durability and Quality
The materials such as polyester and spandex make this a strong set of good running socks.
Value
This product come at a reasonable, average price for products on our list. They offer great value since they are specifically designed for your comfort and needs while running.
Conclusion
These Feetures! socks for running definitely come with many features that will keep your feet dry, protected, and ready to take on the road.
Gender specific
Great arch support, formatted
Good ankle support
Mesh, moisture fighting material
Form fitting, contours well
Rounding out our list is a truly top of the line sock from CEP. These are a shortened compression sock that are great for people with foot and/or ankle issues. They are form fitting and help to fight plantar fasciitis and generally improve blood flow. Great socks for running to add just that tiny extra percentage to your performance.
Read more
Comfort
Their ankle compression system improves circulation providing good comfort and better recovery. They have extra padding in the heel that has been medically tested.
Durability/Quality
Runners socks are made up of synthetic materials that are odor resistant plus moisture absorbing.
Value
Their cost is affordable but a bit higher than the rest of the products on this list.
Conclusion
These running socks will do just fine if you want that extra cushioning and support in your ankles and heel. They can also be used in cold weather.
Criteria Used for Evaluation


Comfort
Comfort is high on our list of criteria because we want to know that the material they're made from is comfortable against the skin and doesn't create rubbing friction, allergies, overheat the feet, give unwanted compression effects, trap moisture on the skin surface due to lack of breathability, and offer wick-ability. We look for evidence of the use of fibers which allow the right amount of stretch for fit and movement of the foot and that the fibers weaved in allow the stretch factor to retract back to a comfortable fit. We look for how tight the sock will close at the top, too tight and blood flow is restricted, this can create discomfort when the blood supply to the feet gets restricted.
Comfort from a sock is very much enhanced if the designers thicken the material to give padded protection in areas where the shoe can meet the inner shoe surface and cause pressure. So it is the sign of a good product if padding is included for the heel and toes of the sock. We take a good look at the weave construction, the weave method can be created in a style which gives enough compression to provide support to foot muscles, the arch of the foot and promote the circulation of blood within the feet to ensure a feeling of comfort.
Padding
Padded socks for running keep your feet protected from impacts when you run. If you want to feel the ground you are running on, then we recommend you don´t use light padded running socks. Padding is very recommended for long distance running for sure, especially on hardtop and roads.
Ankle support
Some socks for running provide extra ankle support by making the elastic material on the ankle area thicker. You may also want to try additional ankle support underneath your socks.
Arch support
The same technology used for ankle support is also used for arch support. Elastic material thicker on your arches will provide that extra support you may need when running.
Dedicated Footed Socks
Some serious runners have said that dedicated footed runners socks can bring the best performance in their runs. They certainly provide an optimum fit you can't get with other socks since they adapt to your left and your right foot specifically. Getting some of those only depends on how serious of a runner you are.
Achilles Heel Padding
This feature reduces friction that causes chafing and blisters in the heel area.


Breathability
We took a close look at breathability as this is very important when choosing a pair of running socks. High-quality performance socks for running are characteristic through the synthetic fiber weave combinations used for making the sock. Good quality synthetic fibers are not only durable, but they also promote breathability because the fibers do not absorb moisture in the way that natural fibers will. This means that the fibers will not get wet and cling together in the way that wet cotton will do, wet natural fibers will swell in size and stick together, this will effectively reduce breathability. Another feature we look for is the designing in of ventilation zones which will allow hot feat to expel air and ensure a ventilative air flow.
High-quality none synthetic materials can allow for breathability and Organic Merino Wool is an example of the types of high-quality materials which can be used. Breathability is good and this type of natural fiber also gives an anti-bacterial performance.
A good combination of weaved fibers can include a natural fiber, but in a proportion measured against the synthetic fibers to ensure breathability. Therefore we look closely at the combination of synthetic fibers used in the weave construction of the sock, we want to see that the fibers are used in the correct proportion with an aim to ensuring breathability.
Mind the Season
Running during summer is very different than doing it during winter. We recommend you buy socks for running to use in the summer and some others to use during winter. It may sound obvious to keep the season in mind, but if you don't pay attention to it, you can end up with blisters that can have you taking some time off from running.
For winter we recommend to use wool blends or double-layer socks. Thicker socks provide additional cushioning regardless of the season you're in. They are also great, especially if you do off-track runs. For summer times, we recommend lighter runners socks with a lot of breathabilities. If you don't want to spend a lot of money and time looking for the best seasonal socks, there are also some options that work well for every season.
Moisture Control
Our criteria involve looking at wick-ability in combination with breathability. By using the correct blend of none moisture-absorbing synthetic materials ( sometimes including a percentage of weaved in cotton or fine wool) breathability then in turn enables moisture to be wicked away from the skin surface, the fibers will not absorb sweat, they will enable the moisture to pass through the weave structure out onto the surface of the sock where it can naturally evaporate.
The moisture will evaporate and this process is enhanced through choosing a good pair of shoes for running with ventilation and breathability. None moisture absorbing fibers, body temperature from the feet and the ventilative movement of air work together to create wick-ability. This means that the runner will not experience a buildup of sweaty moisture in the sock material ( pooling moisture). When moisture builds up in a pair of socks for running, this will lead to discomfort, friction, and blisters.


Materials
We know that when the correct blend of materials is used in a running sock that all the other criteria needed for a high performing sock usually come along with it. For example, the inclusion of a small percentage of Lycra in a sock weave structure will ensure the needed stretch for fit and flexible movement, a high percentage of a durable synthetic fiber will ensure better durability, wick-ability, and breathability. Many brands will add a small percentage of cotton or wool into the weave structure to give an added edge of comfort against the skin.
We know that low-grade synthetic materials can cause all types of problems when used in the construction of running socks, such as overheating the feet, lack of breathability and a tendency to create painful friction, so our criteria for assessing looks closely for the use of high-quality synthetics.
Specialist socks can be constructed from wool or cotton, with a percentage of Lycra weaved in for stretch, for specialist socks for running we look for the use of the highest quality cotton, if wool is used, we look for the use of organic Merino wool which has good durability and gives the required feature performances needed for runners socks.


Durability
We compare the durability factors through the sock design and which materials are used in the making, modern synthetic high-quality fibers are very durable and can withstand a ton of wear and tear. None synthetic fibers such as cotton or wool are themselves made from a close weave of natural fibers, and as these encounter friction the fiber strand will break down and holes will appear in the sock at the areas where the foot gives most pressure inside the shoe. Further breakdown can occur through the absorption of sweaty moisture which creates harmful bacteria and natural fibers expand when they become wet, then, they dry out and contract, this starts to further break down the strands of natural fiber. This gradually breaks down the actual durable structure of wool and cotton.
Synthetic fibers are more resistive to constant wear from friction, they cannot absorb moisture, and so synthetics retain shape, consistency, thickness, and structure which results in a good level of durability. We look for socks with features such as thicker materials at the high points of wear for the toe areas and the heel areas of the socks for running, the thicker material is not only protective but it prolongs the durability of the runners socks.


Style
Socks come in different shapes, colors, lengths, and motifs. One important thing to have in mind if you prefer no-show socks is to buy some with a band that goes above your running shoe and over your heel. This way your shoe does not create friction directly with your skin and irritate it, or even create a blister.
Preventing blisters should always go on top of the list when you are trying to buy socks for running. We recommend you choose a non-stylish pair of socks that will keep you away from blisters rather than a very stylish pair of socks that will make you regret that lovely run you planned.
Expert Interviews & Opinions
Highlighting Rockay's Accelerate Sock: I have been on the lookout for the perfect running sock for years. These guys nailed it. I love a sock that is lightweight, stays in place for the entire run, and you never notice you are even wearing it. Plus it comes in fun colors. I have had no problems with blisters when wearing this sock. it's my new go to.
Most Important Criteria
(According to our experts opinion)
Experts Opinion
Editors Opinion
Users Opinion
By Default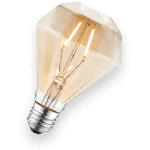 Natural or synthetic?
If you have a bit of both, you're on the right track. Higher quality manufacturers will put the energy into getting the best of both worlds.
For example, the natural breathability, as well as moisture and odor control of merino wool work beautifully when combined with some of the benefits you get from synthetic material such as elasticity for even from your socks.
Is breathability really important in cooler climates?
Of course. Feet sweat in all climates when running. Keeping all of that moisture trapped in your sock can lead to even more problems than stinky feet. That sweat can cultivate bacteria when it sits, which can cause a plethora of unwanted issues.
Benefits of compression
If you struggle with foot pain and fatigue or have trouble with your feet swelling during or immediately after your runs, you may benefit from compression socks. Some running socks are made with compression features and others are not so be sure to check the socks you are interested in to see if this is something they offer and if this is something you want or need. Even if you do not have any of these issues, compression socks can still help you improve you runs and performance.
Other Factors to Consider


Protection
A particularly important feature we look at is the socks for running ability to stop the entry of fine dirt, grit, and debris from entering the sock through the top so we like to see a gentle elasticated fit at the top of the sock to keep out the unwanted entry of irritating dirt, fine sand, dust etc. We look for evidence to show that an elasticated closure at the top of the sock is comfortably tight but not so tight that it limits blood circulation. When we assess runners socks, we like to note that the designer may have included reflective technology into the sock so that the sock can alert car drivers to the runner's presence on dark nights, it is a good feature and it can be designed into the sock as a reflective logo.


Value
This is a factor which gets the attention of everyone. It is natural to be attracted to what we call a "bargain deal" but we need to understand that a deal can mean skimping on quality materials, the use of low-grade materials which can lead to all types of unwanted problems, lack of performance, durability, comfort, wick-ability, breathability, and protection.
The rules for cost rarely change, it is true to say that all of us get what we pay for and with this thought in mind we should go for mid-range up to higher prices if we want a pair of socks for running which will be problem-free and give the standards which we want.


Features
A sock is more than a comfortable thing we slip on over our feet in a pair of shoes. We look for features which have been designed into the sock to promote comfort, enhance performance, and give protection.
For example, does the sock have a weave feature which focus gentle compression to areas such as the foot arch and if it has and does the feature work effectively? We like to see features which target wear and tear, therefore the evidence of thickened material for the heel of the sock and for the toes will reduce wear factor while also giving another feature which is padded protection. Runners socks can give overall gentle compression which will promote the circulation of blood, so we take a very close look at the weave structure to see that it works to give gentle targetted compression to the overall foot and especially targets areas where promotion of blood supply is needed. An attractive and very functional feature for socks is the designing in of "vent zones" which enable a constant flow of air and stops warm air from being trapped and overheating the feet.
Frequently Asked Questions
q:

Are there different levels of cushioning in runners socks?

a:

The levels of cushioning range from ultra light to max cushioning. Ultralight cushioned socks are great for keeping feet cool in warm weather. Max cushioning socks do exactly that – provide a maximum amount of cushioning underfoot. However, this type of cushioning can be too warm if used in warm weather.
q:

Will compression socks increase my running performance more than regular socks?

a:

Compression socks might not be for everyone, so results tend to be based on the individual. However, many runners feel that they recover faster when using compression socks. They also might help runners who suffer pain or soreness in their calves.
q:

I use therapeutic socks, can I find therapeutic running socks?

a:

Yes, you can. Brands like Feetures! offer a line of socks that incorporates technology that will make your feet run as comfortable as they can. High density cushioning, extra support in the arch, extra ventilation and a non-binding top are some of the features you can find. Now nothing will stop you from running!
q:

Is the overall construction of socks for running really so important?

a:

Absolutely. Investing in quality socks for running is very important, because lower quality socks or socks made of the wrong material may not provide enough breathability and/or can cause blisters and other irritations on the foot. A good, high-quality sock will help prevent blisters, wick moisture and perhaps provide additional support that you may need.
q:

Do these socks for runners require special care?

a:

Some of them do and some of them don't. As with any piece of apparel, it's important that you read the care instructions that they come with. For the most part you can wash these normally with the rest of your laundry, but air drying specialty items is almost always a good idea. If you have questions beyond what's found in the care instructions don't hesitate to call or email the company so they can answer them directly.
q:

Can I find good socks even if I am on a budget?

a:

Yes, there are many different styles and types of running socks for you to choose from each with their own unique benefits and perks. You can find quality socks on the higher end of the price scale but you can also find food socks that are affordable, even if you are on a tight budget. Investing whatever you are able to is the best way to go- if you have $50 to spend on your running socks then find the best that you can for that price, and do the same even if you have only $20 to spend at the moment!
Subscribe to our newsletters