Top 10 Best Socks for Running | 2021 Buyers Guide
last updated:
Jun 09, 2021
Runners have a lot of things to consider when it comes to their gear, and that includes their socks. It may seem like a small thing, but the wrong pair of socks can ruin your performance, cause unwanted blisters, and make your feet overheat, so they really matter. When compiling this list, we looked at what every runner needs to look for before purchasing new running socks: performance, protection, comfort, functionality, and breathability. Also, the best running socks for women and men provide good arch support and are made of tightly woven, high-quality
durable fibers
. Some runners like to use
compression socks
as well, but they aren't necessary if you don't need them. Read on to find the best socks for you.
In a Hurry? The runners socks winner after 47 hrs of research
ROCKAY Accelerate
Why is it better?
Innovative sock technology
High-quality Merino wool construction
Friction-reducing design
In a
Hurry? Editors choice:
Test Winner: ROCKAY Accelerate

1
Interviewed Experts
10
Researched Sources
1350
Reviews Considered
13
Hours Researching
16
Products Evaluated
Comfort
Breathability
Durability
Materials
Style
By Default
Why Do Good Running Socks Matter?
Click here to see more
Criteria Used for Evaluation

Comfort
Best running socks for men and women need to be comfortable!
Comfort is high on our list of criteria because we want to know that the material they're made from is comfortable against the skin and doesn't create rubbing friction, allergies, overheat the feet, give unwanted compression effects, trap moisture on the skin surface due to lack of breathability, and offer wick-ability. We look for evidence of the use of fibers which allow the right amount of stretch for fit and movement of the foot and that the fibers weaved in allow the stretch factor to retract back to a comfortable fit. We look for how tight the sock will close at the top, too tight and blood flow is restricted, this can create discomfort when the blood supply to the feet gets restricted.
Comfort from a sock is very much enhanced if the designers thicken the material to give padded protection in areas where the shoe can meet the inner shoe surface and cause pressure. So it is the sign of a good product if padding is included for the heel and toes of the sock. We take a good look at the weave construction, the weave method can be created in a style which gives enough compression to provide support to foot muscles, the arch of the foot and promote the circulation of blood within the feet to ensure a feeling of comfort.
Padding
Padded socks for running keep your feet protected from impacts when you run. If you want to feel the ground you are running on, then we recommend you don´t use light padded running socks. Padding is very recommended for long distance running for sure, especially on hardtop and roads. So be sure you get the best long distance running socks for these runs.
Ankle support
Some socks for running provide extra ankle support by making the elastic material on the ankle area thicker. You may also want to try additional ankle support underneath your socks.
Arch support
The same technology used for ankle support is also used for arch support. Elastic material thicker on your arches will provide that extra support you may need when running.
Dedicated Footed Socks
Some serious runners have said that dedicated footed runners socks can bring the best performance in their runs. They certainly provide an optimum fit you can't get with other socks since they adapt to your left and your right foot specifically. Getting some of those only depends on how serious of a runner you are.
Achilles Heel Padding
This feature reduces friction that causes chafing and blisters in the heel area.

Breathability
We took a close look at breathability as this is very important when choosing a pair of running socks. High-quality performance socks for running are characteristic through the synthetic fiber weave combinations used for making the sock. Good quality synthetic fibers are not only durable, but they also promote breathability because the fibers do not absorb moisture in the way that natural fibers will. This means that the fibers will not get wet and cling together in the way that wet cotton will do, wet natural fibers will swell in size and stick together, this will effectively reduce breathability. Another feature we look for is the designing in of ventilation zones which will allow hot feat to expel air and ensure a ventilative air flow.
High-quality none synthetic materials can allow for breathability and Organic Merino Wool is an example of the types of high-quality materials which can be used. Breathability is good and this type of natural fiber also gives an anti-bacterial performance.
A good combination of weaved fibers can include a natural fiber, but in a proportion measured against the synthetic fibers to ensure breathability. Therefore we look closely at the combination of synthetic fibers used in the weave construction of the sock, we want to see that the fibers are used in the correct proportion with an aim to ensuring breathability.
Mind the Season
Running during summer is very different than doing it during winter. We recommend you buy socks for running to use in the summer and some others to use during winter. It may sound obvious to keep the season in mind, but if you don't pay attention to it, you can end up with blisters that can have you taking some time off from running.
For winter we recommend to use wool blends or double-layer socks. Thicker socks provide additional cushioning regardless of the season you're in. They are also great, especially if you do off-track runs. For summer times, we recommend lighter runners socks with a lot of breathabilities. If you don't want to spend a lot of money and time looking for the best seasonal socks, there are also some options that work well for every season.
Moisture Control
Our criteria involve looking at wick-ability in combination with breathability. By using the correct blend of none moisture-absorbing synthetic materials ( sometimes including a percentage of weaved in cotton or fine wool) breathability then in turn enables moisture to be wicked away from the skin surface, the fibers will not absorb sweat, they will enable the moisture to pass through the weave structure out onto the surface of the sock where it can naturally evaporate.
The moisture will evaporate and this process is enhanced through choosing a good pair of shoes for running with ventilation and breathability. None moisture absorbing fibers, body temperature from the feet and the ventilative movement of air work together to create wick-ability. This means that the runner will not experience a buildup of sweaty moisture in the sock material ( pooling moisture). When moisture builds up in a pair of socks for running, this will lead to discomfort, friction, and blisters.

Materials
We know that when the correct blend of materials is used in a running sock that all the other criteria needed for a high performing sock usually come along with it. For example, the inclusion of a small percentage of Lycra in a sock weave structure will ensure the needed stretch for fit and flexible movement, a high percentage of a durable synthetic fiber will ensure better durability, wick-ability, and breathability. Many brands will add a small percentage of cotton or wool into the weave structure to give an added edge of comfort against the skin.
We know that low-grade synthetic materials can cause all types of problems when used in the construction of running socks, such as overheating the feet, lack of breathability and a tendency to create painful friction, so our criteria for assessing looks closely for the use of high-quality synthetics.
Specialist socks can be constructed from wool or cotton, with a percentage of Lycra weaved in for stretch, for specialist socks for running we look for the use of the highest quality cotton, if wool is used, we look for the use of organic Merino wool which has good durability and gives the required feature performances needed for runners socks.

Durability
We compare the durability factors through the sock design and which materials are used in the making, modern synthetic high-quality fibers are very durable and can withstand a ton of wear and tear. None synthetic fibers such as cotton or wool are themselves made from a close weave of natural fibers, and as these encounter friction the fiber strand will break down and holes will appear in the sock at the areas where the foot gives most pressure inside the shoe. Further breakdown can occur through the absorption of sweaty moisture which creates harmful bacteria and natural fibers expand when they become wet, then, they dry out and contract, this starts to further break down the strands of natural fiber. This gradually breaks down the actual durable structure of wool and cotton.
Synthetic fibers are more resistive to constant wear from friction, they cannot absorb moisture, and so synthetics retain shape, consistency, thickness, and structure which results in a good level of durability. We look for socks with features such as thicker materials at the high points of wear for the toe areas and the heel areas of the socks for running, the thicker material is not only protective but it prolongs the durability of the runners socks.

Style
Socks come in different shapes, colors, lengths, and motifs. One important thing to have in mind if you prefer no-show socks is to buy some with a band that goes above your running shoe and over your heel. This way your shoe does not create friction directly with your skin and irritate it, or even create a blister.
Preventing blisters should always go on top of the list when you are trying to buy socks for running. We recommend you choose a non-stylish pair of socks that will keep you away from blisters rather than a very stylish pair of socks that will make you regret that lovely run you planned.
Expert Interviews & Opinions
Highlighting Rockay's Accelerate Sock: I have been on the lookout for the perfect running sock for years. These guys nailed it. I love a sock that is lightweight, stays in place for the entire run, and you never notice you are even wearing it. Plus it comes in fun colors. I have had no problems with blisters when wearing this sock. it's my new go to.
Most Important Criteria
(According to our experts opinion)
Experts Opinion
Editors Opinion
Users Opinion
By Default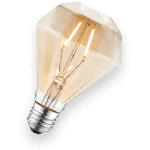 Natural or synthetic?
If you have a bit of both, you're on the right track. Higher quality manufacturers will put the energy into getting the best of both worlds.
For example, the natural breathability, as well as moisture and odor control of merino wool work beautifully when combined with some of the benefits you get from synthetic material such as elasticity for even from your socks.
Is breathability really important in cooler climates?
Of course. Feet sweat in all climates when running. Keeping all of that moisture trapped in your sock can lead to even more problems than stinky feet. That sweat can cultivate bacteria when it sits, which can cause a plethora of unwanted issues.
Benefits of compression
If you struggle with foot pain and fatigue or have trouble with your feet swelling during or immediately after your runs, you may benefit from compression socks. Some running socks are made with compression features and others are not so be sure to check the socks you are interested in to see if this is something they offer and if this is something you want or need. Even if you do not have any of these issues, compression socks can still help you improve you runs and performance.
Other Factors to Consider

Protection
A particularly important feature we look at is the socks for running ability to stop the entry of fine dirt, grit, and debris from entering the sock through the top so we like to see a gentle elasticated fit at the top of the sock to keep out the unwanted entry of irritating dirt, fine sand, dust etc. We look for evidence to show that an elasticated closure at the top of the sock is comfortably tight but not so tight that it limits blood circulation. When we assess runners socks, we like to note that the designer may have included reflective technology into the sock so that the sock can alert car drivers to the runner's presence on dark nights, it is a good feature and it can be designed into the sock as a reflective logo.

Value
This is a factor that gets the attention of everyone looking for the best socks for runners. It is natural to be attracted to what we call a "bargain deal" but we need to understand that a deal can mean skimping on quality materials, the use of low-grade materials which can lead to all types of unwanted problems, lack of performance, durability, comfort, wick-ability, breathability, and protection.
The rules for cost rarely change, it is true to say that all of us get what we pay for and with this thought in mind we should go for mid-range up to higher prices if we want a pair of socks for running which will be problem-free and give the standards which we want.

Features
A sock is more than a comfortable thing we slip on over our feet in a pair of shoes. We look for features which have been designed into the sock to promote comfort, enhance performance, and give protection.
For example, does the sock have a weave feature which focus gentle compression to areas such as the foot arch and if it has and does the feature work effectively? We like to see features which target wear and tear, therefore the evidence of thickened material for the heel of the sock and for the toes will reduce wear factor while also giving another feature which is padded protection. Runners socks can give overall gentle compression which will promote the circulation of blood, so we take a very close look at the weave structure to see that it works to give gentle targetted compression to the overall foot and especially targets areas where promotion of blood supply is needed. An attractive and very functional feature for socks is the designing in of "vent zones" which enable a constant flow of air and stops warm air from being trapped and overheating the feet.
Frequently Asked Questions
q:

Are there different levels of cushioning in runners socks?

a:

The levels of cushioning range from ultra light to max cushioning. Ultralight cushioned socks are great for keeping feet cool in warm weather. Max cushioning socks do exactly that – provide a maximum amount of cushioning underfoot. However, this type of cushioning can be too warm if used in warm weather.
q:

Will compression socks increase my running performance more than regular socks?

a:

Compression socks might not be for everyone, so results tend to be based on the individual. However, many runners feel that they recover faster when using compression socks. They also might help runners who suffer pain or soreness in their calves.
q:

I use therapeutic socks, can I find therapeutic running socks?

a:

Yes, you can. Brands like Feetures! offer a line of socks that incorporates technology that will make your feet run as comfortable as they can. High density cushioning, extra support in the arch, extra ventilation and a non-binding top are some of the features you can find. Now nothing will stop you from running!
q:

Is the overall construction of socks for running really so important?

a:

Absolutely. Investing in quality socks for running is very important, because lower quality socks or socks made of the wrong material may not provide enough breathability and/or can cause blisters and other irritations on the foot. A good, high-quality sock will help prevent blisters, wick moisture and perhaps provide additional support that you may need.
q:

Do these socks for runners require special care?

a:

Some of them do and some of them don't. As with any piece of apparel, it's important that you read the care instructions that they come with. For the most part you can wash these normally with the rest of your laundry, but air drying specialty items is almost always a good idea. If you have questions beyond what's found in the care instructions don't hesitate to call or email the company so they can answer them directly.
q:

Can I find good socks even if I am on a budget?

a:

Yes, there are many different styles and types of running socks for you to choose from each with their own unique benefits and perks. You can find quality socks on the higher end of the price scale but you can also find food socks that are affordable, even if you are on a tight budget. Investing whatever you are able to is the best way to go- if you have $50 to spend on your running socks then find the best that you can for that price, and do the same even if you have only $20 to spend at the moment!