Best Headbands for Running Reviewed and Compared in 2021
last updated:
Mar 02, 2021
Functional running headbands are simple and effective but often overlooked running accessory. Most importantly it will keep sweat from getting into your eyes while you run, reduce glare from the sun, and also keep you warm while adding a stylish touch to your running apparel, all without costing much.

If you've never worn a headband while running, you might think that they are only for use in warm weather, but there are lots of options made of lightweight and breathable fabric that is specifically designed for use in hot weather. There are lots of options on the market today for both warm and cold weather running headbands, and we made sure to include some of each to make sure there's something for everyone. You might even want to buy one of each so that you're covered for all seasons.

Check out our top picks below!
In a Hurry? The test winner after 9 hrs of research
Buff UV
Why is it better?
No headache factor - comfortable
High rate of sweat trickle prevention
High anti-slipping rate
95% UV Protective
Insect resistant
Super lightweight and compact
Polygiene Odor Control
Easy to hand wash
In a
Hurry? Editors choice:
Test Winner: Buff UV

2
Researched Sources
1.1K
Total Readers
9
Hours Researching
16
Products Evaluated
Size
Style
Durability
Breathability
Value
By Default
Criteria Used for Evaluation

Fit
You would think that is simple to choose a running headband that fits your head, but it is not that easy if you want to get the best performance out of it. Make sure the headband is the perfect size so it doesn't interrupt your workout session by constantly needing readjusting because it is too big, or that it causes you headaches because it is too small. Headbands usually come in one-size presentation, and probably you will not have to worry too much about the size, but always have in mind that everyone's head is different.
Think about the type of headband for the specific activity you are planning to do. Something else to consider is the intensity of your workout. For extremely hot and sweaty workouts (runnings, CrossFit, rowing, etc) you'll want a headband that has high-quality wicking, but for a more low-key workout like yoga or jogging, this won't be a necessary quality to consider.
The fitting size of sweatbands will vary based on the manufacturer, so look for a product that will work for you. Check out the sizing guide if possible, and try on the product before purchasing to make sure it is a good match for you. Poorly fitting sweatbands may slide and distract you during your workouts, or provide too much compression on your head and cause discomfort. Make sure your product will fit in well with the rest of your running gear!

Style
The style can be very important when you are planning to buy the perfect headband, there are things you want to consider that can define the specific style of headband: your hair color, the outfit you usually wear while you use the headband and the type of running you are doing.
You want to feel great when you are wearing your headband, if that happens, it can bring a positive effect on your workout routines. You feel great, it makes what you do great!
Headbands are an accessory that can make you look great, and you can perfect your own style by braiding your hair, wearing a pony and experimenting with other hairstyles. You set your own limits. Try using colors that contrast with your skin tone and your hair color. If you run at night, a reflective headband will suit you perfectly; if you do intense running, a thicker and more absorbent headband should be considered; if you run every day, you may need an easy-to-clean headband.
Style is important to many people, but don't sacrifice function for form. Make sure that your sweatband is made of a durable material that will not stretch or deform over time. Another factor is to look at is breathability. Breathability is important for a sweat-absorbing item, as large amounts of sweat can cause unwanted odors. Look for products made with synthetic fibres and ventilation features that will keep you cooler for longer. Natural fibres tend to trap heat in and not wick moisture away quite as well.

Durability
Just as important as the size, the quality of the headband is a decisive factor when you are deciding to buy the best headband. We all are looking for the best deals, but sometimes lower prices, unfortunately, mean lower quality.
The material of the headband is very important, if you sweat a lot, you will be interested in getting a headband made of a fabric that provides sweat control. Think about the conditions you will be facing while running with your headband; if its winter season, you may want to get a headband that is wide enough that you can cover your ears with it, but in the summer you may want a headband that is thin but sweat resistant and provides a cooling effect.
You want to choose a high-quality headband if you need something that will outlast the rigors and constant use involved is consistent running. High quality of material and great resistance.
Thicker headbands tend to work a bit better with wicking sweat away. Thin bands can work for flyaway-taming — if they don't slip, but they may not always draw the sweat away from your head like thicker materials often will.
Generally speaking, no one wants to buy a low quality product, so do some research into the durability of your products. Some manufacturers offer a moneyback guarantee based on the expected lifetime of a product. If you are worried about durability, read product reviews ahead of time and follow the care instructions that are provided with your order. Taking care of your sweatbands properly will increase their lifetime significantly. Typically, it should last at least 12 months.
One more thing... Paying more for brand names doesn't always mean high quality. There are plenty of great options out there that won't make you say "Wait, how much? It's just a headband!"

Breathability
When it comes to running headbands, it is important to pay close attention to the breathability provided by all of the headbands we took into consideration. Whether you are getting a running headband for the summer or winter season (or both) breathability is of utmost importance. In the summer you will make sure you get a breathable headband that will wick away sweat and ensure that you stay cool and dry. Headbands designed for the cold winter months will also need to be able to keep you warm while remaining breathable.
It is important to invest in a sweat resistant headband that will keep you cool and dry because if you overheat it will negatively affect your performance. When we took a look at the overall breathability of each of the headbands we considered for our top 10 we considered several factors.
First and foremost, we took a look at what materials each of the headbands were made of. We also made sure to take a look at what real-world users had to say about each headband as well. After all, we wanted to make sure we took a look at how they all stood to the test of time and actual use. We encourage you to do the same when sifting through our list of reviews—but take it a step further by taking your own needs into consideration. Take a look at the weather you will be wearing your headband in and consider whether or not you are someone that sweats excessively. If you sweat more than the average person you will definitely want to go for a headband that can handle that.

Value
You don't necessarily have to always go straight for the big brands since not all of the most expensive products are the best. Find one that fit your needs and your budget because at the end of the day; we all want to minimize as much as possible on the costs incurred in getting a preferred gear.
Expert Interviews & Opinions
Most Important Criteria
(According to our experts opinion)
Experts Opinion
Editors Opinion
Users Opinion
By Default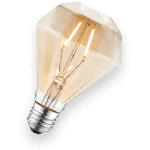 Consider Comfort Over Style
We all make the same mistake while buying headbands, style over comfort. We've all heard the saying you can't read a book by its cover. The best way to find the ideal headband for you is to look at materials they are made from, comfort is a priority when considering a headband.
Questions to ask yourself before buying
A great way to find the perfect headband for you is to think about the shape of your head, the type of activities you are using them for, materials they're made from, and the environment you're going to be in. Follow these headband rules and you will find the perfect headband for you.
Other Factors to Consider

Materials
It is important to consider the material each headband is made of because this could make or break your performance. All of the options on our list are designed to be breathable and moisture-wicking, but you may have noticed that none of them are made of the same material--and if they are their ratios differ. Some of the headbands on our list of reviews are designed for the winter. They will keep you warm and ensure that you stay dry while out on your winter runs. On the other hand, there are other headbands that are specifically made for the summer. They offer superior breathability and are really lightweight and comfortable.
Make sure that the material used is sweat absorbing and contains a good amount of stretch for your personal preference. Synthetic fabrics are more moisture-wicking than natural fibers, so try out nylon or polyester instead of cotton. Try the sweatbands on to ensure that the amount of stretch is not too intense or too loose for your personal needs; you want a band that will fit, not fall off during your workouts.
Regardless of your needs, you will need to consider the weather you are running in and make sure you get a headband that will meet your needs. If you know you that you need options for both the summer and winter months, don't be afraid to buy two different brands for each season. We made sure to include options for everyone on our list--there is even one that is made for you guys! At the end of the day, the most important thing you have to remember is that your running headband should meet your needs. The materials they are made of play an important role in whether or not they will be effective in your climate, so make sure to choose wisely the first time around.

Value
Have a price point in mind before going shopping. However, keep in mind that quality matters so make sure that you are testing the quality before making your purchase. You wouldn't want to sacrifice durability to save a quick buck because it might not pay off long term.

Bottom Line
level of your exercise. Your needs as a runner will dictate which band is the perfect one for you. Some runners don't like a thin band because they report that they move around too easily, while others don't like the thicker bands because they say they don't allow for maximum breathability.
If you are an all-out athlete looking for a band that will keep your hair in place, out of your face, and keeps the sweat from burning your eyes, you know the importance of a high-quality headband. As mentioned above, high quality doesn't always have to mean a high price or name brand!
Frequently Asked Questions
q:

What's the best way to wear a headband?

a:

The most significant part of adjusting to a new headband is getting used to the way it feels while you run. You'll probably have to mess with it a bit before you feel like its 100% right. We recommend that you put it on while you are still preparing, so you will become used to it before you are running. Other than that our only tip would be the make sure your hair is pulled above and out, and the headband is placed below it. It is the optimum style to wear to keep the hair out of your eyes and not pushed down against your head. Other than that, wear it the way that feels most comfortable to you and is the most accommodating to your style of running.
q:

Will a headband efficiently keep my head and face free of sweat?

a:

None of the running headbands on this list should give you any trouble with sweat. We have a list of the very best running headbands here and the best headbands don't drip sweat onto their wearers. If you end up with a headband that has a sweat accumulation problem then you need to get a different headband.
q:

What is the best way to clean my headband?

a:

When it comes to washing, we always give the same advice. Read the care instructions. It is so important to wash your gear via the provided instructions. Especially since washing incorrectly will cause additional wear and tear and you want your running gear to last as long as it possibly can.
q:

Do running headbands provide adequate protection from the wind and the cold?

a:

What often escapes people is that the same insulation in a headband that provides its proper sweat management is also the insulation that keeps you warm. Making sure the running headbands sits securely and snugly on your head is all you need to do to ensure your ears stay warm from cold snow and wind. In running keeping warm is just as important as keeping cool so you want to make sure to dress and layer properly.
q:

Can I get running headbands in child sizes?

a:

There are a variety of brands for running headbands that offer an extensive array of child and adult sizes and it shouldn't be too difficult to find an option that suits. If you are having a bit of trouble, the vital thing to keep in mind is that sizing is not uniform, in people or brands. Try having your child try some smaller, or larger, adults sizes. Look until you find the perfect fit, and that are the running headbands that will provide the most protection for your child.
q:

How long do headbands last?

a:

Typically, each product will come with care instructions that you can follow in order to increase the lifespan of the product you are buying. With proper care they should last quite a while; however, they are a sweaty product by nature, so you will probably have to replace these more often than other workout clothing items.