Best Running Sweat Headbands Reviewed
last updated
Nov 28, 2018
A bad headband will accumulate sweat, or worse, will cause you to
sweat
more. Good headbands should wick sweat from your forehead. Preventing sweat from falling into your forehead is a lot more important than you may think. Proper headbands will reduce the amount of glare from the sun and make sure you can see while you are running.
We have narrowed our list to only the headbands that we believe will meet the
satisfaction of our runners.
We want our runners to know we only want the very best for them so we also included our criteria by which we judged.
19
Researched Sources
11k
Total Readers
1.7
Reviews Considered
13
Hours Researching
15
Products Evaluated
Size
Style
Durability
Breathability
Value
By Default
In Depth Review Top 10
Buff UV
Bondi Band
Under Armour Graphic
Under Armour Braided
Salt Armour Face Mask
Nike Dri Fit Head Tie
Mizuno Breath Thermo
Nike Printed
RiptGear
BLOM
Table of contents
Criteria Used for Evaluation
Other Factors to Consider
Frequently Asked Questions
Sources
Our Top 10 Favorite Brands

No headache factor - comfortable
High rate of sweat trickle prevention
High anti-slipping rate
95% UV Protective
Insect resistant
Super lightweight and compact
Polygiene Odor Control
Easy to hand wash
Best to wash by hand and air dry
The Buff UV Headband is built for active sports: from runners to yogis. The headband offers hair and sweat management with COOLMAX PRO quick-dry fabrics that wick away moisture and block UV rays while keeping you cool. Buff adds a Polygiene treatment to resist odors with bonded seams to reduce irritation.
Read more
Comfort
This headband will make sure you are always comfortable! The COOLMAX PRO material is enhanced with Polygiene technology, enabling it to wick moisture away, dry quickly, control odors, and let your skin breathe. You will be protected both by the sun with the 95% UV protection and from physical irritation with the minimal seams. The fabric is suitably very flexible and adjusts to the form of your head, and the headband is wide enough to cover your whole forehead. It has a comfortable but snug fit, meaning that it won't move during your activities, whichever they may be.
Style
The design of this headband is simple, so it's easy to wear. Additionally, there are almost 100 different prints available, so you will definitely find one that fits you and your style perfectly!
Cost and Value
The headband is inexpensive and perfect for casual athletes. Amazon offers some great deals on these headbands but the Buff website also has some great sales. This headband will hold out through your sweatiest workouts and comes in a variety of eclectic prints.
High anti-slipping rate
Comfortable
Able to hold hair in place
No headache factor
Multi-season
Effective for a multitude of hairstyles and types
Thinner than traditional headbands
Not small enough for petite heads
The Bondi Band Tapered Wicking Headband is a go-to product if you are looking for a simple design. It is functional and effective and available in a variety of simple, solid colors
Read more
Comfort
The Bondi Band Tapered Wicking Headband is a versatile staple for most athletes. It can be worn alone or under a hat, helmet, or visor. It is soft and comfortable for long-term wear without giving you a headache. The material is stretchy, breathable, and fits most head shapes and sizes. It may be too big which could cause the headband to fall off easily. Moreover, it can be worn for indoor workouts or outdoor activities since its moisture-wicking material keeps wetness off the head and hair out of the face.
Style
The Bondi Band is available in over 20 solid colors. It is also a unisex piece and you are sure to find a color to fit your workout attire. The simple, sleek design gives a sporty look for both short and long hair.
Cost and Value
This product is versatile for both gym workouts and outdoor activities. You will find a practical price for it on both the Bondi Band website and Amazon. Whether indoors or outdoors, the Bondi Band does a great job in wicking away sweat and keeping hair out of your face.
Cooling effect with moisture-wicking fabric
Having a set of six avoids constant losing of headbands
Slim and sleek design
One size that fits all
Comfortable
High anti-slipping rate from grippy UA logos
Effective for high-intensity workouts - even swimming
Headache factor is light to moderate
The UA Graphic Mini Headband is awesome for athletes who simply need to hold their hair back and out of the face. They are available in fun colors to fit your style, and they are sold in packs of six so you will always have a headband when you need one. The design of the Graphic Mini is small, simple, and effective.
Read more
Design
The Graphic Mini comes in a six-pack of varying colors and patterns. At 1.25cm wide, the headband has a slim, sleek look that won't feel bulky on your head.
Comfort
The UA Graphic Mini is made of soft elastic for long-time comfort with grippy silicone UA logos for anti-slip functionality. The material is moisture-wicking for a cool, dry feeling. You can wear them for an easy yoga session or you can wear them for a high-energy swimming session since the headband will stay put in both situations.
Cost and Value
A six pack will cost you less than $20 on Amazon which makes a great deal for any athlete. The UA Graphic Mini headband securely holds hair away from the face in a slim design and fun colors. And if you're the type to always misplace hair ties and headbands, this six-pack is perfect for you.
Good for all types of exercises
It's not headache inducing
High anti-slipping rate
Very comfortable
One size that fits all
Wicking fabric stays dry and light
Not designed to keep sweat off the face
The Under Armour Braided Mini is a go-to headband for a variety of activities. The braided design is cute and keeps the band in place on your head. The grippy spots on the underside of the headband prevent sliding around. Plus, the four pack means you will never be without a headband
Read more
Style
These are really unique-looking because of the braided pattern and bright colors. The woven fabric keeps the band from slipping and they have a bit of an 80's aerobics look which is very impressive and vintage-like. The headband is made with bright colors and has the signature insignia of Under Armour. On the underside of the headband, you will find silicone logos for added grip and security. Add to this that while the material stays in place, it also feels very breathable and your head will never feel overheated or suffocated.
Comfort
This headband is especially awesome in bad weather and keeps everything in place. The design is simple yet stylish, and the logo can be hidden by your hair if you aren't feeling it on a particular day. The "stickiness level" of the one made with a grip strip was just the right amount, according to users. This headband was the right amount of tight. It will never feel like it will slide off, but it certainly isn't so tight that it will give headaches.
Cost and Value
With its amazing features, the UA braided mini headband is definitely a must-have. The price is one of the best in the market at less than $10 for a 4-pack on Amazon.
10+ ways to wear it
High sweat trickling prevention rate
Very comfortable
It is headache free
Has moisture wicking qualities
Protects against wind and sun
Wash exactly as instructed
Some reviews claimed the product was too thin for cold weather
The Salt Armour Face Mask is built for both winter and summer athletes - runners, bikers, and skiers in the cold or sports players in the scorching summer sun. This product is an epic versatile piece that can be worn as a headband, a face mask, a neck buff, a do-rag, a balaclava, a ponytail, a beanie, and more. With a massive variety of prints, you can find the perfect bold statement to inspire you to run faster and work harder.
Read more
Design
Prints come in a large variety of colors and designs geared towards both men and women. You may even choose a simple neon green reflective design for safety in low lighting.
Comfort
In winter, the face mask will keep your head warm as a shield or balaclava. In summer, it will prevent sunburn as a neck gaiter or bandana. It is lightweight, SPF 40, moisture-wicking, and breathable.
Cost and Value
Face shields cost $20 each but come with a zero risk lifetime warranty making them easily affordable. Moreover, they are a perfect choice for the versatile athlete since they are useful for both winter and summer workouts.


Simple and stylish
Doesn't move during training
No headaches
Very comfortable
Can be tied as tight or as loose as desired
Reversible for solid color or print
Can be worn on the head, neck, wrist, or waist
Soaks up sweat and allows moisture to evaporate
Beware of fake sellers if buying on Amazon - a few reviews complained of overcharging, dirty head ties, or incorrect items
This is a versatile piece that can be worn on your head, neck, wrist, or waist. With the tie back, the band can be worn as tight or as loose as you want. Since it is available in a large variety of color choices, you can choose whichever vibrant or subtle head tie you like best.
Read more
Comfort
While not all will like the tie back, some will appreciate the ability to make the head tie as tight or as loose as they prefer. Dri Fit fabric wicks away moisture to keep you cool, dry, and comfortable. The tie is made of 92% polyester and 8% elastane. The wideband will cover your forehead, soak up sweat, and allow moisture to evaporate as you exercise.
Style
These head ties are reversible so you can wear a calm solid color one day and a bold print the next. The sleek, sporty design with the tie in the back will make you look cool and powerful with each workout.
Cost
At about $20 each, these head ties are great for any level athlete who simply wants to keep hair and sweat away from their face. Nike made a good product yet again that comes at a great price, versatile and in various colors.


It can be used at night or in low light since it has the reflection ability
It is also suitable to be used during cold environments as it keeps you warm while converting sweat to heat
Comes in 3 different colors that make it easy for anyone to make a pick they want
Made of a tough material
It is one of the more expensive headbands, but the features it possesses makes it a great catch altogether
Perhaps better for colder climates (freezing temperatures or below) when athletes sweat less.
While Mizuno products are well known in sporting gear, we cannot forget that they produce headbands, too. The company produces stylish quality thermal headbands, which are also wind resistant. This band comes into play when it is very cold outside as it keeps your head warm while looking sporty.
Read more
Comfort
With Mizuno Breath Thermo fabric, warmth is a guarantee while running. The materials capture escaping body heat vapors that you get through physical reactions in the yard. The headband contains high moisture transfer fabric that wicks and repels moisture. The shell of the headband is wind resistant to protect you from the elements.
Style
The Breath Thermo sports a simple design made for function. Athletes have a choice of three colors to match their style. Materials consist of: 51% nylon, 29% polyester, 13% polyacrylate, and 7% polyurethane.
Cost and Value
While the Breath Thermo is slightly more expensive than some headbands on this list, it is one of the best winter headbands on the market.
1/2" width for minimal size with high effectiveness.
Has a sleek design with a sporty look and a variety of colors
Stretchy fabric creates a snug fit that will stay in place with the help of rubber grips underneath
Pack contains six different headbands
Some complain of slipping off when used for a long time.
Nike is one of the most famous American brands when it comes to sporting gears. This gear is also one of Nike's exceptional quality products. The Nike Printed Headband is made of form-fitting fabric at a mere 1/2" width, it will securely hold hair away from the face for a long duration of time.
Read more
Comfort
The elastic material consists of 65% polyester and 35% spandex. The stretchy material will form to the shape of your head while the rubber grips on the bottom will hold the headband in place. Since these headbands are sold in packs of six, you will never be without one.
Style
The slim 1/2" wide headband gives a sporty look with both bright and subtle colors. With each 6-pack containing six different colors, you can change your headband day to day depending on your mood.
Cost and Value
At about $15 for a pack of six headbands, this product is easy to afford. Since they are machine washable, you can wash and wear again as often as you need.


Wide and made of soft fabric that will not give you a headache
Will cover forehead and ears, if desired
Bright colors and prints
No-slip grip
Sweat-wicking abilities
Machine washable
May slide off, depending on head size and shape
A few reviews complained of quality issues - check for a certified seller
Designed in Virginia, USA, near the nation's capital, these headbands combine style, comfort, and function. These headbands are wide, so if you prefer narrow bands that don't cover your ears or your forehead, this is not the piece for you. The fabric is soft and stretchy but not super tight. If you practice a lot of yoga or exercise classes, this would be a suitable headband for you.
Read more
Design
These headbands are available in 13 different colors that will not fade as you wear and wash them. Some colors are solid while others come in brilliant patterns to fit your style.
Comfort
Equipped with a no-slip grip, these headbands will not slide off your head while you are exercising. RiptGear's unique blend of materials combines with a brushing process to keep headbands in place. The sweat-wicking properties of the headbands keep you dry and free from wiping pesky sweat from your face. After you work out, just toss them in the wash (machine wash cold and tumble dry low) and they will be good to wear again. Made of softer-than-cotton microfiber, polyester, and spandex, the RiptGear headband makes a great choice for both working out and everyday wear.
Cost and Value
At $10 a piece ($15 for a 2-pack), these headbands will pay for themselves as you wear them time and again. The RiptGear headbands are best for yoga or group exercise classes. Prints are geared towards women, as most patterns are feminine. Well worth the money considering they are well made and comfortable.
12 ways to wear the headband
Foldable to wear wide or narrow
Soft rayon made from natural wood cellulose to wick away moisture
Soft fabric will not give headaches
You may have issues with it slipping off your head
The BLOM company is a fairly new enterprise setting out to re-imagine the humble headband using principles of style, comfort, and versatility. Beginning in 2015, the company created the versatile Blom Multi Headband for all kinds of women. With immediate sold-out success, the company continues to create products with the same principles as their first prototype. The Multi Headband can be worn 12 different ways for each of your needs.
Read more
Comfort
The moveable knot and pleated design give you options in how you wear the headband. You can fold the headband in half or thirds for variations in width. It can be more a turban to keep you warm in winter or a narrower headband for summer days. BLOM Women's Headband is made of premium quality fabric, a rayon viscose material as soft as silk, which brings you maximum comfort by wicking away even the last drop of sweat.
Style
With nearly 30 color options, you will be able to find a headband to fit your style. These headbands only come in solid colors and a few have varying colors between the knot and the band.
Cost and Value
At $15 each on Amazon, these headbands are worth the money since you can wear them for so many occasions. If you like wide headbands, this is the one for you because it comes in a variety of colors and you'll be able to wear it for everyday duties and workouts.
Criteria Used for Evaluation

Size
You would think that is simple to choose a running headband that fits your head, but it is not that easy if you want to get the best performance out of it. Make sure the headband is the perfect size so it doesn't interrupt your workout session by constantly needing readjusting because it is too big, or that it causes you headaches because it is too small. Headbands usually come in one-size presentation, and probably you will not have to worry too much about the size, but always have in mind that everyone's head is different.
Think about the type of headband for the specific activity you are planning to do. Something else to consider is the intensity of your workout. For extremely hot and sweaty workouts (runnings, CrossFit, rowing, etc) you'll want a headband that has high-quality wicking, but for a more low-key workout like yoga or jogging, this won't be a necessary quality to consider.

Style
The style can be very important when you are planning to buy the perfect headband, there are things you want to consider that can define the specific style of headband: your hair color, the outfit you usually wear while you use the headband and the type of running you are doing.
You want to feel great when you are wearing your headband, if that happens, it can bring a positive effect on your workout routines. You feel great, it makes what you do great!
Headbands are an accessory that can make you look great, and you can perfect your own style by braiding your hair, wearing a pony and experimenting with other hairstyles. You set your own limits. Try using colors that contrast with your skin tone and your hair color. If you run at night, a reflective headband will be suit you perfectly; if you do intense running, a thicker and more absorbent headband should be considered; if you run every day, you may need an easy-to-clean headband.

Durability
Just as important as the size, the quality of the headband is a decisive factor when you are deciding to buy the best headband. We all are looking for the best deals, but sometimes lower prices, unfortunately, mean lower quality.
The material of the headband is very important, if you sweat a lot, you will be interested in getting a headband made of a fabric that provides sweat control. Think about the conditions you will be facing while running with your headband; if its winter season, you may want to get a headband that is wide enough that you can cover your ears with it, but in the summer you may want a headband that is thin but sweat resistant and provides a cooling effect.
You want to choose a high-quality headband if you need something that will outlast the the riggers and constant use involved is consistent running. High quality of material and great resistance.
Thicker headbands tend to work a bit better with wicking sweat away. Thin bands can work for flyaway-taming — if they don't slip, but they may not always draw the sweat away from your head like thicker materials often will.
Paying more for brand names doesn't always mean high quality. There are plenty of great options out there that won't make you say "Wait, how much? It's just a headband!"

Breathability
Picking a sweat resistant headband makes a real difference for your performance. We all know that headbands are mostly worn during training or intense sport like tennis. You would need a quality headband that ensures enough air circulation when you sweat to control sweating and ensure you remain comfortable during the entire session.

Value
You don't necessarily have to always go straight for the big brands since not all of the most expensive products are the best. Find one that fit your needs and your budget because at the end of the day; we all want to minimize as much as possible on the costs incurred in getting a preferred gear.
Expert Interviews & Opinions
Most Important Criteria
(According to our experts opinion)
Experts Opinion
Editors Opinion
Users Opinion
By Default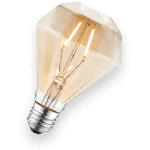 Consider Comfort Over Style
We all make the same mistake while buying headbands, style over comfort. We've all heard the saying you cant read a book by its cover. The best way to find the ideal headband for you is to look at materials they are made from, comfort is a priority when considering a head band.
Questions to ask yourself before buying
A great way to find the perfect headband for you is to think about the shape of your head, the type of activities you are using them for, materials there made from, type of environment your going to be in. Follow these rules and you will find the perfect headband for you.
Other Factors to Consider

Bottom Line
If you want to head in a different direction with your shopping around for the best possible product, really consider what some of these reviews have to say about some of the products, written by people who have actually used them. Finding the right fit that will stay right where is supposed to while you run will also depend on factors such as the shape of your head, your type of hair, and of course the intensity level of your exercise. Your needs as a runner will dictate which band is the perfect one for you. Some runners don't like a thin band because they report that they move around too easily, while others don't like the thicker bands because they say they don't allow for maximum breathability.
If you are an all-out athlete looking for a band that will keep your hair in place, out of your face, and keeps the sweat from burning your eyes, you know the importance of a high-quality headband. As mentioned above, high quality doesn't always have to mean high price or name brand!
Frequently Asked Questions
q:
Whats the best way to wear a headband?
a:
The biggest part of adjusting to a new headband is getting used to the way it feels while you run. You'll probably have to mess with it a bit before you feel like its 100% right. We recommend that you put it on while you are still preparing so you will become used to it before you are running. Other than that our only tip would be the make sure your hair is pulled above and out and the headband is placed below it. This is the optimum style to wear to keep the hair out of your eyes and not pushed down against your head. Other than that, wear it the way that feels most comfortable to you and is the most accommodating to your style of running.
q:
Will a headband efficiently keep my head and face free of sweat?
a:
None of the headbands on this list should give you any trouble with sweat. We have a list of the very best headbands here and the best headbands don't drip sweat onto their wearers. If you end up with a headband that has a sweat accumulation problem then you need to get a different headband.
q:
What is the best way to clean my headband?
a:
When it comes to washing we always give the same advice. Read the care instructions. It is so important to wash your gear via the provided instructions. Especially since washing incorrectly will cause additional wear and tear and you want your gear to last as long as it possibly can.
q:
Do headbands provide adequate protection from the wind and the cold?
a:
What often escapes people is that the same insulation in a headband that provides its proper sweat management is also the insulation that keeps you warm. Making sure the headband sits securely and snugly on your head is all you need to do to ensure your ears stay warm from cold snow and wind. In running keeping warm is just as important as keeping cool so you want to make sure to dress and layer properly.
q:
Can I get headbands in child sizes?
a:
There are a variety of brands that offer a large array of child and adult sizes and it shouldn't be too difficult to find an option that suits. If you are having a bit of trouble the important thing to keep in mind is that sizing is not uniform, in people or brands. Try having your child try some smaller, or larger, adults sizes. Look until you find the perfect fit and that is the headband that will provide the most protection for your child.
Subscribe to our newsletters