10 Best Wrist Sweatbands and Headbands For Runners
last updated
Oct 02, 2019
Whether you're a casual runner or training for a big race, sweatbands can be a pretty important accessory. Sweatbands are often overlooked when in truth, they are a high performing part of a runners apparel. They are super absorbent, modern versions, unlike their older predecessors, are sleek, stylish and not only perform very useful functions and look fashionable as well. A well-designed sweatband will divert stinging sweat away from the eyes. We have comparatively researched the current best choices for sweatbands for runners. Have a look and choose one of our offerings to add to your running appare!
In a Hurry? The test winner after 19 hrs of research

Self Pro Men's Headband
Why is it better?
Very absorbent
Works great for heavy sweating
Stretch to FIT all sizes
Light
Comfortable
Thin
Stylish
In a
Hurry? Editors choice:

Test Winner: Self Pro Men's Headband

20
Researched Sources
1450
Reviews Considered
19
Hours Researching
20
Products Evaluated
Size
Durability
Materials
Style
Water Capacity
By Default
10 Best Running Sweatbands
1

. Self Pro Men's Headband



Very absorbent
Works great for heavy sweating
Stretch to FIT all sizes
Light
Comfortable
Thin
Stylish
It's different from traditional headbands
The first point to take note of about this sweatband for head is that it is very absorbent, you can sweat a river and this headband will deal with the moisture. The material is thin/light but this model works for heavy sweating. This is new clothing tech, stretch, soft and one size will fit all sized heads. Good for any outdoor activity for which you don't want sweat dripping into your eyes. For long hair, you can even wear it in the bath to hold up/cover your hair and keep it dry.
Read more
Design
Broad across the forehead and tapering as it stretches to the rear of the head, this design is sleep and hints at aerodynamics. It looks good, it feels comfortable and it performs really good. If you like functionality, comfort and style all rolled into one product, this will work for you.
Quality
A high-quality stretchy fabric with impressive absorption power, if you want to ask where does all the absorbed moisture go, it is evaporating from the external surface of the headband. Compared to traditional materials you will notice that this is thin and light at just 0.32 ounces. This new tech fabric gives stretch for a comfortable fit to any sized head and the material is very durable.
Cost and Value
The price range is fairly affordable and you could argue that it is well-priced. This is because you are guaranteed a headband made out of a high-quality absorbent material.
2

. Under Armour 3" Performance



Good absorption
They come with a logo if you like a brand name
Pretty durable
Assorted color options
They fluff out a little and attract some lint
They're not as cheap as non-brand options
These wrist sweatbands are made by Under Armour, a reputable name in the world of exercise. So with these, you're in trusty hands (or wrists). They're 96% polyester, come with an embroidered logo and have an intelligent sweat-channeling system.
Read more
Design
These come in five different colors, and they're all fairly modest, which is handy if you don't want anything flashy. The embroidered logo may either be a good or bad thing depending on your tastes, but if you want something with a brand name, you have it here!
Quality
They do attract a small amount of lint, but they're pretty durable overall. Because they're from a brand name, they are of very good quality and absorb very well, even during very intense exercise. The sweat-channeling system really does seem to ensure that you stay very dry, which is, of course, the priority here.
Cost and Value
They're about the same price as most other brand-name options, so you get what you expect here. Moreover, the colorways ensure that you can choose a color for every outfit or to match your mood.
3

. Nike Swoosh Doublewide



Longer length for more absorption
Great flexibility
Very good absorption
Come from a great brand
Slightly expensive
May fade a little in the wash
These ones are another extra long pair, with a length of 5", which makes for better absorption. They come with an embroidered Nike logo, which might be a draw for fashion aficionados and they are 74% cotton.
Read more
Design
They come in many different aesthetic colors and are great if you like to make a statement by wearing the best brands. Moreover, they have an attractive design and the quality of the material looks very good.
Quality
Mostly, the quality and durability here is great. A small number of users have reported that the colors may fade during a wash, but there seems to be a small minority. It's also worth considering that these are slightly tight, which may take a little getting used to. But other than that, they are very absorbent and offer great flexibility despite their larger size.
Cost and Value
These are of course a little more pricey than other options on this list due to them being a brand name. That said, they are absolutely worth the outlay.




Designed for moisture wicking and air flow
Good quality design
Very Versatile
Very affordable
Good color selection but as many as other brands
If you are looking for a versatile and easy to use headband for your runs and workouts then you should consider the Temple Tape Headbands! These great headbands help keep the sweat out of your eyes and will also keep your hair under control so there's one less thing to distract you while you are out on a run.
Read more
Size
These headbands are much wider than most but with a thinner material, they are still very comfortable and easy to use. They come in a one size fits all design but thanks to the stretchy design they can be worn by most runners with no issues at all.
Durability
The Temple Tape Headbands are made to hold up well to the wear and tear of frequent use and are designed or warm or cold weather use! They are made to stay in place so there is no need to constantly be adjusting it during your runs and workout sessions like many other traditional sweat bands people have been using in the past.
Materials
The stretchy, breathable material used in these headbands are designed to absorb and evaporate sweat up to 8 times faster than a normal cotton sweatband! It helps keep you cool in the hot months and keeps you from getting chilled in the cooler months.
Style
The Temple Tape Headbands can be worn to keep sweat out of your eyes and can also be easily pulled over the ears to keep them warm in cooler weather. The moisture wicking properties keep you comfortable and with several color options available you should have no trouble finding a few that will work great for your wants and needs!
Use
These headbands are designed to be thin and lightweight which makes them perfect for active people on the go. They can easily be worn on their own or under hats, helmets, and visors for added protection and sweat absorption! Whether you are running indoors or outdoors the Temple Tape Headbands are a great choice.



Compressive - great for users with tendinitis, arthritis, repetitive motion injuries etc.
Sustainably sourced materials
Durable
Should be handwashed even though company says machine is fine
These are a cool and unique item on our list and a great product idea. They offer the user compression to help with preventing and healing wrist injuries so they're great for people with carpal tunnel syndrome, arthritis, repetitive motion injuries etc. They're also made with sustainably grown bamboo and charcoal so you can feel good about your purchase while your wrists feel great to. They also have a unique technology that holds onto heat when you're cold or releases it when you're hot so they can be used in just about any weather.
Read more
Size and Durability
These measure 5" from top to bottom and are one size fits all, which was in line with what most users had to say. We didn't find any reports of a poor fit. Most users were happy with how long they lasted, although we did find a few reports of some stitching coming undone quicker than you'd like. As always, it's good to hand wash and air dry this type of product to maximize their lifespan.
Materials and Style
These are really unique as they're made with material that is made of bamboo and charcoal. This makes them a great option for people who have allergies to latex and other synthetic fabrics. They also offer gentle compression and support so if you have arthritis, carpal tunnel syndrome, or any sort of repetitive motion injuries these could be a great fit for you. These have pretty basic style and only come in black and gray with both having a tag with the company logo prominently displayed.
Water capacity
Although they do a good job of absorbing sweat, they're not the best on our list in that capacity. We guess you could say they do an average job of this, but most users bought them for the healing and supportive compression and we didn't find any complaints in regards to being able to absorb moisture.




Great style and design
Easy to use and very comfortable
Enhanced moisture wicking properties
Many colors and styles available
Can bleed a little with first washing
Overly small or large heads may be hard to fit
If you want a reliable and versatile headband to keep the sweat out of your eyes while you are running then you will want to check out the color, variety, quality, and design features of the Halo II Headband today!
Read more
Size
Like most sweat bands the Halo II Headband is made as a one size fits all for a quick and easy way to get a headband that will keep your eyes clear of sweat. With a pull-over design they fit most heads well and few users report any issues or complaints about the sizing when it comes to this sweat band.
Durability
The Halo II Headband is made to last and is designed for the active runner who is always on the go and who is always working up a sweat. This sweat band is designed for daily use and resists fading and fraying and compared to many other bands on the market today, it lasts much longer with less stretching and wear and tear issues.
Materials
Made from 100% polyester this is a headband that will not just soak up sweat to keep it out of your eyes, it also is designed to channel the sweat away from the eyes for additional protection and comfort while you run! The material also features slip free design elements so the Halo II Headband will stay in place no matter how sweaty you may get during your runs and workouts.
Style
You can get this amazing headband in a range of colors and fun designs and patterns so finding something that fits your unique style and flare should not be any problem at all. Whether you want something basic and simple or bold and eye-catching this brand has what you are looking for and can deliver those styling elements you are looking for.
Use
You can use the Halo II Headband for any and all of your running and workout and every day needs. If you are going to be sweating then this head band can keep you cool and dry and comfortable! Check it out for yourself today!



These come from a reputable brand
Subtle design
Particularly durable
The longer length offers more absorption and a quick wipe
They're a little more pricey than other options
The extra length may not be ideal for those with aesthetic concerns
These are slightly different than most other options on this list, in that they are 6" rather than 3". This extra length provides more absorption for particularly intense workouts, but may not be attractive to those who seek subtlety. They come in five different colors, all of which are understated, and are 96% polyester.
Read more
Durability
They are of good quality and should endure for a long time. The durability here is a great plus point. That said, a few buyers have reported problems with absorption, although this seems to be a rarity. Most users report great absorption, but if you're particularly sweaty when working out, you might perhaps want to seek out something else.
Design
These five colors are all very understated, so those who don't fancy something bright are in the right place. They have a nice sleek design and look smooth and expensive. The logo on the wristbands makes a statement – some people like a logo, some people don't. The added length makes these different to every other item on this list. If you want a small wristband, this may be of note to you.
Cost and Value
These are a tiny amount more expensive than other items on this list, owing to the extra length. This added length and the brand name justify the extra cost, though this means that these might not be a good option if you're looking to save a few cents.
8

. Adidas Interval Large Reversible
Very good absorbency
They come from a great name
Longer length provides better absorption
Good durability
A little more expensive than some others
The logo can be a little uncomfortable
Another lengthy pair, these measure in at 5" and are reversible. Their cotton terry gives great absorbency and comfort and the moisture wicking technology is great for even the hardest of workouts. If you like a trusted brand with a logo-based design, these might well be the product for you.
Read more
Design
These look smart and tidy, but they don't come in many varieties. If you're seeking something bright, you're not going to find it here. That said, the design looks good, it has an embroidered logo and the quality of the material makes the sweatbands look good.
Durability
Generally, these are of very good quality and provide excellent absorption. The embroidered logo can make things a little uncomfortable, which can be frustrating, but they are otherwise great. Their durability seems to be very good and they should last for a decent amount of time. Their tightness can take some getting used to.
Cost and Value
These are a little more pricey since they come from Adidas, but if you want something from a recognized name, then this is what you'd expect to pay.
9

. Nike Dri-Fit Home & Away Headband



Known and respected brand
Easy to use design
Good performance
Versatile
Little pricey for basic bands
A traditional style sweatband, the Nike Dri-Fit Home & Away Headband is designed to fit snug and comfortably, and will keep the sweat out of your eyes no matter when or where you are enjoying your workout or your daily run!
Read more
Size
With a one size fits all design there is no worry about making sure you get the right size. The stretchy material allows for a good fit for a range of head sizes and we found that very few people complained about not being able to get a good fit.
Durability
The Nike Dri-Fit Home & Away Headband is made to last and is designed to handle all of the wear and tear and abuse you can dish out. Users love the soft yet reliable design and most report that they hold up well with no fading, fraying, or stretching out so they are a great choice for any runner who needs a durable sweat band!
Materials
The Nike Dri-Fit Home & Away Headband is made of 95% nylon and 5% rubber so you get just enough stretch with all of the moisture wicking and absorption strength you want! The material design is also what helps make it so durable and reliable in terms of sweat absorption.

Style
This is a very basic sweatband in terms of style and features and embroidered swish on the front. You can find the Nike Dri-Fit Home & Away Headband in several colors and they are reversable for added use and application potential.
Use
Whether you are looking for something that can be used indoors or outdoors, wherever you are running or working out is a great place for this reliable sweat band! So be sure to check it out today for yourself.



Very absorbant
Made by reputable company
Classic style and colors
Versatile size, not too big or too small
Some didn't like the logo and felt it got in the way of maximum absorbency
This wrist sweatband is from one of the leading names in running gear and do a great job of absorbing sweat. They are 4" wide and have a classic ASICS logo so you can represent. Some people didn't like the logo and felt it interfered with the product's performance but for the most part users felt this was a solid option and were glad they bought it.
Read more
Size and Durability
These are 4" wide and are made to be one size fits all when it comes to fitting on your wrist. This is a great size that offers some versatility and is great for running, tennis, basketball or any other sporting activity where you need to keep your hands dry. They are also well made and durable and we didn't find any reports of long-term use issues.
Materials and Style
These are made of soft terry cloth constructed from 70% cotton, 15% nylon, and 15% rubber. This makes them breathable, absorbant, and stretchable to fit various wrist sizes. These are available in five basic colors: black, white, navy, red, and royal blue. Some products can be had in far more color options, but with the classic ASICS logo you'll look and feel cool.
Water Capacity
These are able to hold a ton of sweat due being made mostly of cotton, which holds on to moisture really well, while the nylon helps them dry more quickly than something made of 100% cotton.
Criteria Used for Evaluation


Size
The fitting size of sweatbands will vary based on the manufacturer, so look for a product that will work for you. Check out the sizing guide if possible, and try on the product before purchasing to make sure it is a good match for you. Poorly fitting sweatbands may slide and distract you during your workouts, or provide too much compression on your head and cause discomfort. Make sure your product will fit in well with the rest of your running gear!


Durability
Generally speaking, no one wants to buy a low quality product, so do some research into the durability of your products. Some manufacturers offer a moneyback guarantee based on the expected lifetime of a product. If you are worried about durability, read product reviews ahead of time and follow the care instructions that are provided with your order. Taking care of your sweatbands properly will increase their lifetime significantly. Typically, your sweatbands should last about 12 months.


Materials
Make sure that the material used is sweat absorbing and contains a good amount of stretch for your personal preference. Synthetic fabrics are more moisture wicking than natural fibres, so try out nylon or polyester instead of cotton. Try the sweatbands on to ensure that the amount of stretch is not too intense or too loose for your personal needs; you want a band that will fit, not fall off during your workouts.


Style
Style is important to many people, but don't sacrifice function for form. Make sure that your sweatband is made of a durable material that will not stretch or deform over time. Another factor is to look at is breathability. Breathability is important for a sweat-absorbing item, as large amounts of sweat can cause unwanted odors. Look for products made with synthetic fibres and ventilation features that will keep you cooler for longer. Natural fibres tend to trap heat in and not wick moisture away quite as well.


Use
Yes, wearing sweatbands can make you look and feel cool, like a real pro athlete, and if you're reading RunnerClick, you just might be. But their main purpose is to absorb sweat, and in the case of headbands, to absorb it before it gets in your eyes. That's their main purpose in life, and if they're not doing it and doing it well, what's the point? The materials and fabrics used are the main determinant of how much sweat this type of product can absorb. Typically, cotton and other natural fibers are the most absorbent. But those type of fibers also hold on to a lot of sweat and dry really slowly, leaving you with heavy wrists that can hold you down on your run and even affect your form. Our list features ten different products that are made with synthetic fibers or a mix of synthetic and natural, so that they can absorb a lot of sweat and then let it dry, leaving your wrists light and dry.
Expert Interviews & Opinions
Most Important Criteria
(According to our experts opinion)
Experts Opinion
Editors Opinion
Users Opinion
By Default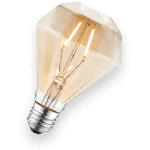 Watch For Skin Irritation
When wearing something that's designed to come into contact with your skin and absorb sweat, it's possible that you're going to experience some discomfort toward the end of the day. However, if you notice skin irritation, redness, or an itchy sensation shortly after wearing these, you may be suffering from an allergic reaction.
Not Too Tight!
Obviously, you're going to want to avoid wearing a headband or wristband so loose that it won't stay on. However, the opposite scenario is far worse; too tight of a sweatband can lead to headaches, numbness, and halted blood circulation.
Other Factors to Consider


Value
Have a price point in mind before going shopping. However, keep in mind that quality matters so make sure that you are testing the quality before making your purchase. You wouldn't want to sacrifice durability to save a quick buck because it might not pay off long term.
Frequently Asked Questions
q:

Are the headband and wristband fitting for all sizes?

a:

Most headbands and wristbands are made of a material that has elastic and is made to fit in all shapes of the head and wrist. This means no matter your head shape or wrist size, you need not worry as the bands will fit most sizes. However, depending on how much spandex is in the product might restrict the flexibility of the product. Best to try it on for size first, or look at the sizing guide provided.
q:

How comfortable is the sweatband?

a:

That depends mostly on personal preference, and the fabric you've chose. A good sweatband needs to be able to wick moisture away, but once that criteria is met, the comfort level will depend on what you like.
q:

How long do sweatbands last?

a:

Typically, each product will come with care instructions that you can follow in order to increase the lifespan of the product you are buying. With proper care they should last quite a while; however, they are a sweaty product by nature, so you will probably have to replace these more often than other workout clothing items.
q:

What is the importance of having a breathable sweatband?

a:

This means you get to remain calm throughout your workout, as you won't have to worry about sweat disrupting your training. The more breathable your band is, the better ventilation; so no sticky sweat all over your face or in your eyes.
q:

What's the best way to care for sweatbands?

a:

As with all athletic gear made of synthetic materials, it's best to hand wash these in cold water and let them air dry. Placing them in the washing machine and especially the dryer can cause them to shrink which will affect not just the fit but the breathability as well.
Subscribe to our newsletters