10 Best Adidas Tights and Leggings Reviewed
last updated:
Apr 25, 2019
Whether you need them to offer
compression
or keep the blood flowing, the best Adidas tights and leggings reviewed below are sure to keep you warm and offer a lot of benefits all runners are sure to love. Regardless of your style, the variety offered by Adidas ensures that there is a perfect pair of tights that will work for you.While Adidas offers less compression tights options than other brands, so if you love mild level compression you will find that the leggings in our top ten list are all great selections to choose from.
In a Hurry? The test winner after 10 hrs of research

Believe This
Why is it better?
Sweat-wicking
Lots of color and design options
Breathable
Side mesh panels
Internal pocket
In a
Hurry? Editors choice:

Test Winner: Believe This

12
Researched Sources
1018
Reviews Considered
10
Hours Researching
13
Products Evaluated
Materials
Use
Value
Style
Flexibility
By Default
10 Best Adidas Running Tights and Leggings
Criteria Used for Evaluation


Materials
One of the biggest factors to consider when buying and item of clothing is the materials used in its construction. This is particularly true of legging and tights!
The Adidas brand is known for quality products and superior designs and craftsmanship. The materials used in their tights and leggings are tops of the line and are of the highest quality. This means you get quality gear that will serve you well and that are made from materials that are comfortable, durable, and easy to wear! You want to get the best gear to support you during your runs and workout sessions, so look to Adidas for all the best gear available!
When looking at the comfort and fit of a pair of tights or leggings there are plenty of things to take into consideration. Materials like threads, elastics, and fabrics are all crucial to the kind of fit you'll have and how comfortable you'll be when doing something physically demanding like running. Most Adidas tights are made with the Climalite fabric, which keeps the sweat and moisture off of your body while you're working out. This is great for a variety of weather, like if you're trying to beat the heat or withstand the cold under layer after layer of winter gear. It also helps prevent chafing and irritation.
Soft thread, seams, and waistbands are also a must for comfortable tights, and Adidas offers Softseam thread in many of its available pairs of tights and leggings. These are all part of the reliable level of standards Adidas has come to represent and are important to look for before committing to a pair of running tights. There are also some preference-based decisions to make which means you can find the exact pair that fits your needs. While some tights have thick elastic waistbands that help keep your fit close, others have drawstrings or soft but secure mesh fabric. It's all up to you and what will best fit your running routine, especially when paired with the necessity of comfort.


Use
While it may seem obvious, you need to consider how you use your running gear to ensure you get the one that is right for you and that fit and style meet your needs!
Leggings and tights have several uses believe it or not. The way you wear them and where you wear them can impact how best to use them and what type of leggings or tights will be right for you. You will have different wants and needs if you do most indoor running and workouts as opposed to being an outdoorsy person who does a lot of running outside. It is important to now how you will be using your tights and legging so you make the right choice.
The point of investing in a pair of running tights or leggings is so you can get the most out of your run and there are plenty of great features in each pair of Adidas tights that are meant for high performance. The Climalite fabric does a great job of wicking moisture and keeping you from overheating. It also provides a decent amount of compression that can be great as a circulation aid while staying flexible which is essential for athletes.
Thicker, warmer tights will make it easier to take on cold weather runs and thinner, breathable fabric keeps you nice and cool. All these things are meant to help you excel at what you do, and whether you're browsing our list or another list looking for your best running tights or leggings keep an eye out for features like this.


Value
When you are investing in new running gear, you of course want to make sure you are making the smart choice and are getting a good value for your money!
Many runners get a bit confused when you start talking about value; most of the time they start bringing up the price of the item they are looking at. This is not the same as value. The price tag is what the item costs but the true value comes from the features and benefits you gain when you buy and then use that product. That is what we looked at as we chose the items on our guide, and we made sure each one was a good choice and smart investment.
Most leggings on this list are fairly affordable, even for a reliable brand name like Adidas. When comparing prices, think about all the extra features you'll be getting with your purchase and how long they'll last you. Something with a ton of awesome benefits may not be worth the cost if it only lasts for a couple of months.


Style
Legging and tights are not always seen as the most flattering pieces of clothing but it doesn't have to be this way because there are many great styles available to choose from!
You can find an almost endless array of colors and styles and looks to choose from when it comes to finding Adidas tights and leggings. We made sure to include a wide range of looks and styles so you should have no trouble at all finding something that fits your wants and needs while also allowing you to show off your own unique style and flare. You can find something that fits your current look or start a whole new look with a new pair of tights.
When looking for a good running pant you first need to look at your body size and type. Female athletes need to make sure they are comfortable especially when they are involved in strenuous sporting activities. Wearing flattering clothes during workouts contribute to enhancing one's physical assets. When looking at your body type there are some major concerns that most runners have when looking at their ideal running pants. Athletes that have thick bottoms should look for pants that offer a snug fit. This will prevent unnecessary movement of the butt muscles during a workout, which can attract unnecessary attention to an athlete who is body conscious. Other athletes will need waistbands that have paneling so that they can keep the stomach have a slim look, this is a good choice for athletes who have a lot of weight sitting around the tummy region. Getting boot-cut tights to help in evening out one's silhouette.
Ultimately, the ideal running pant will be determined by the shape of your body, personal preference and the type of sporting activity. After that make sure you look for comfortability and flexibility so that you don't experience any constricting when you have the pants on. Keep off from clothing apparel that is made from cotton fabrics or other blends of cotton. This type of fabrics is normally thick. They offer ultimate comfort but then they do not have amazing wicking ability like the synthetic fabrics.
Athletic compression tights offer a fit that acts like a second skin. Many runners are now wearing the compression pants during major races like Olympics, apart from those athletes who deal in cycling, working out in the gym, aerobics, and yoga. Instead of putting on the traditional shorts used in running or the regular tights, many athletes especially the male ones have come to enjoy the many benefits that are offered by the running pants. The benefits are:
During cold weather, the pants offer warm sensations
They improved blood circulation
The tights have improved endurance of the body muscle during a workout
Reduced energy is used when a runner is running at a high speed.
They have an amazing sweat-wicking ability
Protection of the feet from any harsh elements
They also minimize the drag experienced when running
Impressive aerodynamic ability


Flexibility
The final key feature you will want to think about is how easy it will be to move around when wearing your tights or leggings because you don't want to lose a lot of your range of motion!
Legging and tights are generally known for their snug fit and the compression that they can provide to runners. While this support is important you do not want to be sacrificing a lot of your mobility and flexibility. When you wear a pair of leggings or tights you want to be able to bend and squat and run and climb and move freely. Being too restricted can limit your workout options and can lead to discomfort or even injury.
It is good to note that the compression tights will not function the same way the leggings do. The tights tend to have a little mental challenge when pulling them on. You must be extra cautious pulling them off especially around the foot and ankle. This is because most of the compression is normally experienced at the lower leg section. Many people when trying the tights for the first time make the mistake of assuming the compression tights ought to be moved a size up. While this will have a comfortable effect to the wearer, it will interfere with the compression benefits that an athlete would have enjoyed if they had just gotten the right fit and size.
When checking the size, make sure you take into consideration your weight, height and your sporting activity. Having your measurements beforehand helps a lot in picking out the right size. The tights should not be too tight, they should allow for the natural movement of the body, they are designed to act as part of your skin, offering natural flexibility during your training sessions. The size guides for women and men are not the same and talking to an expert might help in getting the right size. Always look for a size chart to guide you with your purchase. In case you are faced with a dilemma on what size to go, pick the smaller size if you're looking for compression.
Expert Interviews & Opinions
Most Important Criteria
(According to our experts opinion)
Experts Opinion
Editors Opinion
Users Opinion
By Default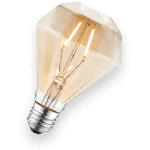 Get The Right Size
Adidas has a size chart on their website and with most of their online product listings that can help you find out exactly what size will provide you with the ideal fit. You don't want anything too tight since it can cause you to suffer from circulatory issues.
Go For Anti-Microbial If You Sweat
If you know that you have a tendency to sweat frequently and excessively, it's a good idea to look for compression gear that provides anti-microbial properties. This way, even if you sweat in your compression garments and wear them for long periods of time, you drastically reduce the risk of odor or bacterial infections.
Invest at the Start
[infographic]If you are able to, it is often a smart idea to put a little more money towards your gear right from the start. Sure, you can always upgrade alter if need be, but if you can swing that $75 pair rather than the $50 pair you were considering you will likely find you have bought the better pair of leggings. You will also likely find they will last longer and save you money in the long run!
Other Factors to Consider


Comfort
Make sure the tights have a waistband that is wide enough to offer the needed fit and coverage you desire. The waistband plays an important role in how comfortable you will when doing your exercises. Make sure when you try the tights check the coverage of the waistband especially on your back so that you avoid exposing your butt when working out. The waistband should be wide enough to give you a good fit and offer nice coverage even when you bend down. The market is filled with mid-rise tights, though the traditional waistband heights are still common with runners. When checking the waistband use a mirror (try bending, squatting and see how much coverage is achieved from behind).


Breathability
You will also want to consider how breathable the material is and how well it will wick away moisture to keep you cool and dry and comfortable. If you get too hot you can sweat and overheat and that is a very uncomfortable feeling. So, look for tights and leggings made with materials that allows for good air flow so you stay cool and dry during your run or workout.


Support
Adidas leggings and tights are designed to offer superior support for your legs while you are running and working out. With good compression and supportive lift for your muscles you will be able to exercise without as much of the pain, fatigue, and stiffness that you would experience otherwise. A good supportive pair of leggings is a key part to your running gear.


Durability
After you spend money on a new pair of tights or leggings, the last thing you want to have happen is that they start to wear down and rip and tear and fade shortly after you start using them. Adidas clothing is known for being strong and durable so you are making a smart choice and are investing in gear that will be reliable and that will hold up to wear and tear.
Frequently Asked Questions
q:

Why are running pants important so much to runners?

a:

Having the correct pair of pants will make sure that you have a very fulfilling session workout session as an athlete. Most of the times when athletes wear clothes that are ill-fitting can affect the confidence and the whole workout experience. Lack of confidence during workouts means that an athlete will have to shorten the whole session due to uncomfortability. The wrong size and fit will shift your focus during the workout, you will always be checking whether the pants are in place instead of working out effectively.
q:

Can I get leggings and tights that are designed for female athletes?

a:

Many female athletes tend to encounter some form of discomfort when they wear the unisex tights or shorts. Adidas has a good collection of running tights that have been specifically designed for the female body. The leggings include designs and styles that have higher cuts hence keep the core temperature at a comfortable level. The leggings have been designed to offer the needed support that many women athletes need for their curvy bodies. This means one doesn't need to be body conscious when wearing the Adidas tights. They also have many options when it comes to the amount of coverage one should do or one prefers. The tights will work best for runners and cyclists.
q:

What's the difference between padded tights and the unpadded tights?

a:

When shopping for tights or leggings, you will be faced with the dilemma of whether to purchase a padded tight or an unpadded tight. Especially if you are involved in cycling and high intense sporting activities. Majority of the tights that are for cyclists tend to be padded and offer a customized padding for the winter season which offers maximum comfort to riders when taking long winter rides. The unpadded is also another option that one can consider since you can even wear the unpadded tights with sporting shorts that are padded. Also, you can wear them for many days. They are ideal for preventing any form of infecting bacteria building inside your seat pad in case you use the legging for more than a single ride. This is very common, especially when using padded tights they cannot be used in consecutive rides.
q:

Which sporting activities are leggings and tights for?

a:

Leggings and tights are some of the most common sporting clothes that you will ever find. They are literally worn by everyone who indulges in any sporting activity. Though the most obvious sporting activities that tights are used will be yoga, running and cycling and any form of high-intensity sporting activities. The other thing is that tights and leggings are loved by the female athletes more compared to the male athletes. More recently people have started wearing tights and leggings for sporting activities that have very low intensities, like yoga for example. The market has also evolved to come with tights that are targeted for specific sporting activities, which offer different dynamics and support that will suit a particular sporting activity.
Subscribe to our newsletters