Best Topo Athletic Shoes Reviewed & Fully Compared
last updated:
Mar 04, 2021
If you haven't heard of Topo, then taking a look at the best Topo athletic shoes is a great place to start.
The Topo Athletic brand was created in 2013 by Tony Post, an avid and
experienced
runner. As a runner himself, Post understood the needs of runners when it comes to the right shoes, so he took all those needs and put them into play.
Thanks to the founder's knowledge, the best Topo athletic shoes are lightweight, durable, inexpensive, and perform extraordinarily well. Some are geared to specific foot types and needs, but overall, they address the needs of all runners.
The best topo athletic shoes are featured below, take a look to learn more about this amazing brand.
This is the best product on our list that is currently in stock:
ST-2
Why is it better?
Incredibly lightweight
Soft, breathable material
Mesh structure allows for packing flat
Wide toe-box
Relatively inexpensive when compared to more widely known brands
In a
Hurry? Editors choice:
Test Winner: ST-2

12
Researched Sources
1400
Reviews Considered
12
Hours Researching
10
Products Evaluated
Comfort
Drop
Weight
Style
By Default
Criteria Used for Evaluation

Comfort
One of the most important factors to consider when you are looking for a good pair of running shoes is that they be comfortable. No pair of shoe sis worth anything if your feet hurt and are sore after wearing them. Topo shoes are made specifically for runners and are designed by an avid runner so they have the comfort you want and need to go that extra mile or that extra lap. If you want a comfortable shoe then Topo shoes are worth a look!
If you've ever spent time nursing blisters or friction sores on your toes, then you can appreciate a running shoe with a large toe box. This is the area at the front of the shoe that encases and protects the toes. Topo shoes are known for having a roomy toe box that improves mobility and offers less restriction. The company believes that allowing the toes to spread out naturally when they hit the ground increases balance and provides superior shock absorption. This allows the foot to go through its normal and complete range of motion with every step. Running shoes that prevent this place the responsibility of shock absorption primarily on the sole of the shoe, which can cause problems when it's not properly supportive.
While lots of Topo shoes feature a lower drop for a more barefoot feel, most of them are also well-cushioned and utilize EVA midsoles. These will help with shock absorption and responsiveness, so you can depend on the shoes to help you perform to the best of your ability. If you aren't sure whether or not the shoe will be comfortable enough for you, find a retailer where you can go in and walk around in them for a bit. Generally speaking, we rated these shoes based on the comfort they provide based on their features as well as what other users had to say about them. Keep in mind that you need to consider your own comfort needs when making your final decision.

Drop
Something all avid runners are well aware of is the impact drop can have on your running performance. When there is a lot of distance between your toes and your heel is can cause hard impacts with every step you take. This in turn can hurt your feet and legs and even your back! Topo shoes are designed with less drop than the average running shoe so your feet are protected and won't be as tired and sore after your runs or work out sessions.
Barefoot running is all about neutral, zero, or low drop. While most novice runners don't think about it too much, modern running shoes have a difference in the heel to toe elevation (drop) that you kind of get used to after a while. This allows for the shoe to do a lot of the work for you. A lower drop means that your feet and legs will do a lot more of the work, so keep this in mind when making the transition. Take stock of your old running shoe's drop and don't go too fast when starting with the Topo's or any other minimalist running shoe. Let your feet and legs get used to their new duties, and the end result will be toned and strong muscles.
Topo Athletic running shoes feature lower drops to allow you to experience the joy of barefoot running. They allow more for your natural stride and allow you to feel almost every inch of the road or trail you are running on. Just because they have a lower drop doesn't take away from your comfort--however, this is also a personal preference. I am a huge fan of zero drop shoes, so I personally love the barefoot running feel, but we are all different.

Weight
Running shoes are not all made the same. Some are light weight some are heavy and some are in the middle. Most of the Topo shoes on our list are mid-range as far as weight goes. They may not be supper light weight compared to others but they are much lighter than an average pair of running shoes. This means less weight for you to carry and better performance and results with every step you take during your runs!
It's hard to strike the perfect balance between the weight of a running shoe and its comfort level, but Topo has managed to do it. With the help of new technological innovations and a combination of different materials, Topo shoes are incredibly lightweight. Any dedicated runner knows that the lighter the shoe, the less they'll have to pull with each stride. This places less stress on the joints and can make the process of running that much safer and easier. It also helps to reduce friction which results in fewer blisters that can keep you off your feet for a bit. All of the shoes on this list are extremely lightweight and still reasonably supportive. Even the shoes that aren't classified as lightweight on this list are not considered heavy, so you won't have to worry about that with the Topo shoes on our list.
Overall, a lot of people prefer lightweight shoes others may like (or need) heavier shoes. If you require a lot of cushioning or need to add in some other support devices that help prevent unwanted symptoms. Adding these tools can make the shoe heavier so you may want to stick with the lightest choices. In the end, we made sure to rate these shoes on weight because Topo prides themselves on their minimalistic shoes--which often are supposed to be on the lighter end.

Style
There are many different colors and styles that you can choose from when it comes to finding Topo running shoes to add to your collection. We have chosen ten of the best shoes, each with their own unique flare and styling elements for you to consider. With so many great options available you should have no trouble at all finding one that fits your wants and needs and matches your unique style and likes.
Take a look at any of the Topo Athletic running shoes on our list and you will notice that they have a unique look that is different from anything else that is out there. Our list makes sure to include models that give you flexibility and comfort while looking good doing it. Countless studies show that when runners are happy with their shoes, they are more likely to run more often and for more distance than if they don't like how they look. So, while all the crucial components of a great shoe are accounted for, we didn't forget about looks and style. Don't forget the different colorways that are available on Amazon once you click over to check out the shoes.
Here we also took a look at the overall design of the shoe. Some may look bulky or outdated while others offer a sleek, minimalistic design that looks great and will match your outfits perfectly--so you can perform to the best of your ability while also looking your best. While color is important, style refers to the overall look of the shoe so make sure you are happy with every aspect of the running shoes you are considering.
Expert Interviews & Opinions
Most Important Criteria
(According to our experts opinion)
Experts Opinion
Editors Opinion
Users Opinion
By Default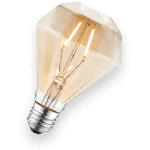 Give Yourself Time To Adjust
When it comes to zero-drop shoes, like several of the products on this list, it's going to take some time for you to adjust to the way they feel if you're more accustomed to traditional running shoe design. If you still feel uncomfortable and awkward after a few weeks, it might be helpful to add some extra heel padding with a gel insert.
Weight Isn't Always Bad
There are some running shoe models that actually benefit from having some extra weight as part of their design. For example, trail running shoes will often harness the extra weight present in their designs to ensure that the wearer has a superior grip on the ground while running. Additionally, extra weight often provides extra protection or cushioning.
Consider when and where you run
Not all running shoes are the same and that is good because not all runners are the same either. It is worth your time to stop and think about when and where you run most often as this can affect what features you need to be looking for in your shoes. If you do most of your running at the gym or around the neighborhood you will need different features than if you did mostly outdoor trail and track running. So, make sure you think about how you run and what factors affect your runs and what features you need in your shoes to best enhance your runs and your overall performance!
Other Factors to Consider

Bottom Line
The bottom line is that no matter which Topo shoe you choose, you are sure to get their trademark mix of barefoot running style and modern cushioning and technology. Before you make your decision however, consider some additional factors that will help you narrow down your choices. Choosing the right running shoe is important and the following factors will ensure that the shoe you choose will be comfortable and functional, and most importantly, give you an overall great running experience. Keep reading to find out what else you should consider before choosing the best Topo Athletic shoe for you!
The Overall Design
Keep in mind that Topo shoes are made to be kind of a middle ground between traditional running shoes and barefoot running. The minimalist design allows for light cushioning, which is great if you're curious about barefoot running, or want to make the transition to barefoot running slowly. Testers have really enjoyed the lack of additional materials between them and the ground. It increases traction and allows them to pick up the pace a little bit. The fewer obstacles you have in the flow of your natural gait, the faster you'll be able to get through your full range of motion. For many, this translates into a faster running time.
Type of Use
Think about the type of activity that you will be doing in your new shoes. We recommend a selection that is geared for specific activities, such as gym workouts, long distance running, and cross training to name just a few. While it's a misconception that a "do it all" option is the best way to go, you want to make sure that you are not putting any excess wear on footwear that you are counting on for high performance and response levels. We made sure to indicate which models are ideal for gym workouts and which are best for long distance running. Seasoned runners always maintain a solid amount of footwear in the rotation for different activities, and it's a good idea to match your activity to your footwear.
Stay Focused On Your Form
This is the key for you to take full advantage of Topo's running shoe technology. There is light guidance and feedback that is provided by the shoes, so it's important to pay attention to your form and how you're following through with your steps and strides. Barefoot running is incredible for the development of small, intricate muscles and tendons found throughout the feet and legs. Since Topo goes out of their way to provide some light cushioning, this gives you more comfort as you get adjusted to the change to a lower drop and a neutral shoe.
Don't Fear Change
The number one thing that seasoned runners do when they find a brand of footwear that they enjoy or break a personal record in is to stay with that brand for the rest of their lives. But this can be a mistake and keep them from finding something even better for them. Don't make that same mistake. Be bold and try new running shoes, new brands, and new styles. Stay with your tried and trusted brand, but keep some options in the rotation that are fresh and offer you a little more variety than what you're used to. Topo is great because their footwear is affordable which allows anyone to give them a try, and their design is really unlike anything you've experienced before. So take a chance on an edgy pair of new running shoes, you never know the difference they can make in your regimen.

Features
Topo Athletics has all the makings of a specialized startup that focuses on helping the body to become more efficient in a natural way. Backed by an investment firm out of Silicon Valley, this brand has quickly made a name for itself among dedicated runners. Quality always sells when it comes to athletic gear. You trust your shoes to protect your feet, absorb shock, and to help improve your form and performance. A failure to do any of these can result in injury or distract you from enjoying the sport that you love. Topo shoes have a focus on the body's natural movements and biomechanics. This translates into a minimalist approach to shoe design that still manages to offer a superior level of comfort.
These running shoes are designed using emerging technology that goes into creating lighter and less bulky products. Topo tests new materials and the ways that they interact with the body's natural range of motion and momentum. Sleek design and the ability to improve performance were also taken into account when creating this review list. Below, you'll find a list of criteria that we looked at when deciding which Topo running shoes made the cut.

Value
Whenever you deal with running shoe brands such as Topo that are not typically found in running and department stores, you can avoid the additional cost that brick-and-mortar retailers are known for having to add. Working closely with Amazon, we are able to bring you a buying guide with the latest and greatest models from this emerging running shoe company at the absolute lowest prices. There is a model that is sure to fit any and every budget on our list. We want our readers to be able to experience specialty boutique running shoes at a price that makes sense for them.

Outsole
When it comes to the various parts of a well-made running shoe, the outsole is one of the most important! The outsole is the part of the sole we see when we look at a pair of shoes and is where the tread is located. It is important to consider the tread and sole design to make sure it is suited for your type of running. Outdoor running needs different sole design and tread than indoor running does. So, think about when and where and how you are going to be running and then consider the sole and tread design of shoes you are looking at buying. This is the best way to ensure you get the best shoes for your wants and needs.

Support
Running shoes are different from every day basic shoes in that they are made to help support your feet while you are running and working out. Topo shoes are made to support your feet and keep them protected while you are running. Normal shoes do not have the insoles, support, design, and durability that running shoes have which is why they are not suited for avid runners. When you want good support for your feet, which in turn helps support and protect your legs and back, you will want to get a pair of high-quality shoes that are made specifically for runners- just like Topo shoes are!

Shock Absorption
The final factor you will want to be sure to consider in your search fort eh best Topo running shoes for your work out and running needs is how much shock absorption protection they offer. Since they are made by runners for runners, these shoes are designed to reduce shock impact as they protect and support your feet. They are also designed with good inner and outer soles so you are less likely to have sore feet and are less likely to have injuries while you are out for a run. This is why shock absorption is worth looking into when you are searching for a new pair of running shoes.
Frequently Asked Questions
q:

How are Topo running shoes different from the rest?

a:

We went through countless reviews and feedback to reach a general consensus of what separates Topo's from other running shoes. Think of them as a bridge between your standard cushioned runners, and barebones, barefoot running shoes. Testers noted that their light cushioning mixed with a low to no-drop on certain models are a welcomed transition for them. If you're thinking about going barefoot, think about getting a pair of Topo's to bring you into the world of neutral running.
q:

How can I maximize the effectiveness of my form while running?

a:

Don't put too much pressure on yourself. Keep in mind that your form will not change overnight. With the aid of minimalist running shoes and careful attention to your form while running, your muscles will slowly build and adapt, in turn changing your form for the better. Just be sure to check the tread on your footwear and replace them when needed.

We also recommend you take a note if you notice of any pain or if you are constantly getting shin splints. Take a look at your arch and whether or not you overpronate--having the wrong shoes will cause unwanted pain as well as run them down much faster than they are supposed to.
q:

Sometimes barefoot running shoes irritate my skin, but I still want all the benefits of barefoot running, what can I do?

a:

We suggest using Leukotape. It can help prevent irritations from turning into something worse, like blisters. Leuko tapes are waterproof and provide the protection you want and need when experiencing skin irritations. But remember, be proactive. Apply Leukotape before irritation starts in the areas where you need it the most.

Another great suggestion is taking a look at toe running shoes. Vibram has tons of these but they still provide the right amount of protection. Topo does as well, but if you want to splay your toes out and feel every bit of the ground without having to use tape or any additional accessories then toe running shoes are a great alternative as well.
q:

Why don't I see Topo Athletic running shoes in most department stores?

a:

Remember that running shoe giants like Nike and Adidas pay a lot of money to have a strong pull for shelf space in department stores. This keeps new and innovative brands such as Topo out of the hands of (or off the feet of) everyday runners that don't really care about corporate sponsorships and "synergy", they just want running shoes that work for them. Don't be afraid to give a new brand a try.

We are sure that you will find the Topo Athletic running shoe that works best for you! We know how important it is to find the best running shoes for you and we hope the information we provided in this guide will help you make the best decision based on your personal wants and needs. Still have questions? Feel free to reach out to us and let us know! Happy shopping!
Subscribe to our newsletters