10 Best Cross Country Shoes Reviewed & Tested
last updated
Sep 20, 2019
When
running cross country,
shoes are the number one investment you are going to make other than
a hydration pack
. The 10 Best Cross Country Shoes guide offers a line up of durable, breathable and
versatile shoes for runners
you'll enjoy.
Cross country shoes are made to keep you upright an moving in some of the toughest terrain. You want to make sure your feet are protected but you aren't being weighed down, so they will be light as well.
We did a lot of research to find the best cross country shoes and we share all the criteria and answers to FAQs below. Scroll through and get up to date with what the best is currently offering and get informed so you can find what is the best option for your running needs.
In a Hurry? The test winner after 15 hrs of research

Salomon Speedcross 4
Why is it better?
Several gender-neutral colors available
A wide range of sizes available including half sizes
Provides strong all-terrain and condition support
In a
Hurry? Editors choice:

Test Winner: Salomon Speedcross 4

8
Researched Sources
1100
Reviews Considered
15
Hours Researching
22
Products Evaluated
Breathability
Protection
Flexibility
Traction
Durability
By Default
Best Cross Country Shoes


Several gender-neutral colors available
A wide range of sizes available including half sizes
Provides strong all-terrain and condition support
Can be expensive
Few widths available
The Salomon Speedcross 4 is one of the best running shoes available. It is a good combination of trail and urban running design for the best cross-country performance. It maintains the balance between foot support and minimalist design to provide a higher level of comfort and performance.
Read more
Features
An integrated low-profile cleat system provides strong traction on hard and soft surfaces. It's particularly effective in mud and snow conditions. The sole is reinforced in key places to ensure that runners will stay comfortable.
Technology
The upper is built of debris-resistant materials to keep them cleaner and hazard-free. The laces are kept in top-mounted lace pockets. Synthetic materials are used to make these shoes more breathable and lighter.
Value
Enhanced comfort and durability are built in through the design and material selection. Improved traction features make running in adverse conditions safer. The rugged design helps them last longer.


Many color selections
Supportive
Responsive
Ventilated
Toe is not reinforced for protection
We all knew and loved the Asics Gel Kayano 24, and here to further enhance your running experience is the Kayano 25. Testers and reviewers are saying that these shoes provide great responsiveness and comfort. Below you will find more in-depth details of why this shoe is on our list.
Read more
Breathability
The mesh uppers do a good job of letting moisture escape to the outside air where it can dry naturally. Users found them to perform well in this regard.
Protection
These don't have special toe bumpers or other similar features. The midsole is fairly high though so that is helpful in this regard.
Flexibility
This model is designed for overpronators and as such contains some structural support components. This means they're not as pliable as other options.
Brand
ASICS is one of the most highly respected companies that makes running shoes and other running gear. There are many loyal devotees of this company.
Durability
Usuer
3

. Brooks Running Mach 15



The affordable price makes it easy to get multiple pairs.
Lightweight design makes running more comfortable
Provides a better fit for those with slightly wider feet
Cleats make running on hard surfaces more difficult
Low-top design doesn't support the runner's ankles on uneven terrain
The Brooks Running Mach 15 is a great running shoe for outdoor running. Its advanced tread system and integrated cleats make it possible to maintain a stable footing in soft and wet environments. The lightweight and durable construction makes the Brooks Running Mach 15 comfortable under different running conditions.
Read more
Features
It features a bright color design that grabs people's attention. The high-quality design adds to the Mach 15's durability. It's designed specifically for outdoor running with features to make it more effective at maintaining a strong footing.
Technology
Low-profile cleats make it possible to run in outdoor conditions while maintaining stronger traction. It is made out of lightweight and breathable materials to improve foot comfort. It's flexible enough to allow runners' feet to contour to the surface, making it possible to get a better footing in unstable conditions.
Value
The lower price makes it possible to easily replace them at the end of their life cycle. The added traction from the integrate cleats improves runners' safety in cross country conditions. Several design enhancements keep it from causing unnecessary wear on runners' feet over long distances in rough terrain.
4

. Adidas Supernova Riot M



Conserve energy from each step to make running comfortable and to reduce exhaustion
Supports the runner's ankle in uneven terrain
Can maintain traction in a variety of hard and soft areas
The price may make the cost-prohibitive for some.
The high-top design may make it uncomfortable for some.
The Adidas Supernova Riot is one of the leading cross-country running shoes available on the market. With reinforced yet supportive soles, the Supernova allows runners to cover a variety of surfaces while maintaining the needed traction and protection to run quickly. The Supernova Riot is moderately priced for a performance cross-country shoe making it a solid investment for consistent trail running.
Read more
Features
The soles and top section are made of breathable materials to keep your feet comfortable while running. The outsole design is good for trail running as well as textured bike pedals for trail riding. The high-top design supports runners' ankles in unstable terrain.
Technology
The overall design of the Supernova conserves more energy from each step making it easier for wearers to run longer distances without tiring. The reinforced rubber soles maintain their traction on a variety of surfaces. There is a large binding hook on the front to secure shoe laces and keep them from becoming an obstacle while running.
Value
At a moderate price for trail running shoes, the Supernova Riot offers a variety of advantages for runners in different environments. Their durable design ensures that they will last a long time. They are easy to maintain thanks to the breathable and durable materials as well as quality construction.
5

. La Sportiva Wildcat 2.0 GTX


A wide range of sizes available
Made of thicker materials which is more suitable for colder climates
Well-fitted without needing to be broken in
More expensive than other options
Thicker materials make it less suitable for warm climates
The La Sportiva Wildcat 2.0 GTX offers advanced support for running in rugged terrain. It's designed for better performance in colder climates for those running in wintery conditions. Its construction makes it a long-lasting show that provides protection from the elements needed to run in any condition.
Read more
Features
The Wildcat 2.0 was redesigned to be more effective in rougher, colder climates. It's heavier construction makes it more durable and provides stronger foot support. New materials are used to improve breathability and provide a better fit.
Technology
The use of Gore-Tex makes the Wildcat 2.0 waterproof for running in wet climates. The Wildcat 2.0 has reinforced padding and materials for improved support. The La Sportiva Impact Brake System improves runners' stopping power by up to 20% for emergency stopping.
Value
The Wildcat 2.0 performs better in colder climates while providing the support needed for running in rough terrain. The outsole gives it a strong grip in most conditions. The materials used in its construction make it durable, breathable, and comfortable for extensive trail running.
6

. Saucony Kilkenny XC5 Spike
Excellent traction
Extremely lightweight
Breathable
Comfortable
No toe bumper
Not the most durable option
This is an ultra-light option from one of the most respected brands in running shoes. They have a 4-spike design for extra grip and breathable mesh uppers. They're great for cross country or track racing but not road running and please note that they do run small and buyers should order a half to full size larger than their normal size.
Read more
Breathability
The fully mesh, synthetic uppers do a good job of letting moisture escape. We didn't find any complaints about this aspect of the shoe.
Protection
While they're designed especially for XC, they don't have a toe bumper or other features to prevent damage to your toes if you collide with something on the trail.
Flexibility
They are extremely pliable. Additionally, they're very lightweight.
Traction
The 4-spike design and outsole pattern offers the user outstanding grip on the trail or during XC races or even on the track.
Durability
If you take good care of them they can be long-lasting, however due to their lightweight nature they aren't the best on this list in that regard.



Flexible for better foot positioning while running
Very lightweight thanks to the minimalist design
Improved carbon sole for improved durability
Slipper/sock-like feel may not be compatible for everyone.
The Pearl Izumi Peak XCs are built for off-road running. They are lightweight and made of breathable materials for increased comfort. The added heel support absorbs shocks and allows runners to run longer distances.
Read more
Features
They are designed to be light, breathable, and comfortable. The low weight facilitates faster and longer running. A variety of simple and ornate color options are available.
Technology
The sole is made of carbon to increase its durability for trail running. Various design features make it more flexible than other options. The lightweight materials make it more breathable for better foot health.
Value
The Pearl Izumi Peak XC is good for minimalist runners that want the protection of a shoe and the feel of barefoot running. A smaller profile makes for a snug fit which some find more comfortable. They are moderately priced and last a long time.
A wide range of sizes are available
Additional support makes it more comfortable
REVlite lasts longer than alternatives due to their advanced design
The taller stack height makes them taller than other running shoes
The width of the toe box may be too small for runners with larger feet
The New Balance 1400 is designed for runners needing extra support while running at high speeds. It's light and durable while remaining breathable and comfortable. Despite its weight, it provides a higher amount of cushioning to absorb shocks and prevent unnecessary stress on the wearer's feet.
Read more
Features
The New Balance 1400 has thicker cushioning than other running shoes, making it a great fit for those that need extra support. A snug fit helps runners feel connected to the shoe and have a better feeling on the ground. A wider design helps with those needing slightly wider shoe options.
Technology
The tighter fit makes the New Balance 1400 fit more like a sock than a shoe which helps runners maintain higher speeds. The cushioning is made of REVlite which is lighter and more durable than other support options. The upper is made from breathable materials for improved comfort.
Value
The additional support makes for a more comfortable running experience. Enhanced breathability and support allow longer distance running. The thicker support should result in less foot strain over the lifespan of each pair.
Extra support in specific places for added comfort
Made of durable materials to last longer
Provides extra protection in rough terrain
Not as flexible as other options which can make running and walking difficult in certain conditions
Thick design makes them less breathable
New Balance creates shoes that fit people with wide feet and have the extra support needed to resolve a variety of foot issues. The New Balance 840 is reinforced enough for off-road travel while still providing additional support. It is designed to handle any terrain options while remaining in a strong supportive position.
Read more
Features
Thick soles and strong sidewalls provide good foot and ankle support on uneven terrain. It's available in several basic colors for those looking for something that blends in well with any outfit. Well-positioned arch support keeps the wearer's feet comfortable.
Technology
The sole is reinforced with extra padding in specific places to keep the wearer's feet in the right position. It is durable thanks to its thick design and strong materials. It provides enough protection to traverse any terrain without concerns.
Value
It is a great shoe for those that want to get involved in trail running, but need additional support. The New Balance 840 makes walking and running comfortable for those that experience foot and leg issues. The thick construction will make them last longer.
10

. ASICS Cross Freak 2 Spike



Good traction
Very supportive
High level of stability on variable surfaces
Comfortable
These shoes are designed with advanced XC runners and racers in mind. The feature what ASICS calls their Trussic system. This combines strong overlays for stability with a deeply lugged outsole and 5-spike system for great traction. They're comfortable and very durable considering how light they are.
Read more
Breathability
They won't create a total swamp in your shoe, and the upper is made of mesh, but it's of a very fine weave and they don't score as highly in this aspect as other options on this list.
Protection
While these don't have a toe bumper, the high-strength overlays give them a lot of stability which can help prevent slipping and/or ankle twists and sprains.
Flexibility
Users found these to be quite pliable despite the high-strength supportive overlays.
Traction
The company's Trussic system, consisting of 5 spikes and a deeply lugged outsole, gives the user excellent traction on variable XC terrain.
Durability
Users were surprised with how well these held up over time despite being extremely lightweight.
Criteria Used for Evaluation


Breathability
Active feet make more sweat.
With this in mind, finding a shoe that offers good airflow makes for a drier running experience. When moisture gets trapped, bacteria which causes foot and shoe odor build up and can cause slipping or even worse, foot fungi.
Most cross-country shoes are light, arid and work with the elements and not against your feet. Built-in mesh panels, vents, etc, are all simple but effective designs that aid int shoe breathability. More than not, the best cross country shoes are going to always offer these and we made sure our 10 Best Cross Country Shoe guide offers this.


Protection
When cross country racing, foot protection is incredibly important.
There are innumerable obstacles that you could encounter on this type of trail run, including rocks, logs, and uneven terrain, among other things.
So, to be prepared for the unknown, a cross country running shoe should be able to handle any terrain obstacle. Finding a shoe with sturdy outsoles with a snug, arid upper is a good place to start. Some even offer plates and rubber compounds, which are great for harder debris and can prevent puncturing and foot bruising.


Flexibility
Flexibility and support go hand in hand.
Allowing the foot to flex and feel natural is vital for a smooth cross country run. You don't want your shoe to lack the support of a sock but you want it to move and feel almost like one. Offering just a bit of support so you don't destroy your feet.
You won't get good flexibility if too much support is built-in either. These should work together to give you a solid run, a more natural run. Also, make sure the material doesn't break in the bends, you want it to be able to handle the stress.


Traction
Cross country running, or XC means sometimes you may be running on trails as well as other rougher terrain.
Encountering wet and slippery grass, mud, or slopes is normal so the best cross country shoes should be made to handle all of it. This meaning great traction is one of the higher criteria we look at.
Staying upright is key to the success of a good cross country run. Furthermore, having well-made traction design is going to offer different durability elements. Some traction is made for the dirt and rubble. This usually will wear out faster when moving from one terrain to the next.
Due to this, the traction in cross country shoes are usually spiked and made to be more versatile than those that are strictly for trail or pavement running. Taking shoes that work better on pavement into the trails and "cross-country" will kill them faster too. Shoes are made for different activities so make sure you are getting the traction you need for the element you'll be using them in.


Durability
Touching on this in the traction section, Durability is going to make or break a design.
When looking into the best cross-country shoes, make sure they can handle your terrain. They are going to be made with materials and technology that works with rugged active use: rocks, mud, debris.
Material strength, protective properties, how well they fit and work with wet environments are all features that come into play when researching durability. How these are going to wok all together and how ell the shoe is held together.
Different technologies in rubber and mesh will define how long a shoe lasts as well. Simply put, you want your shoe to last. Therefore, with all the reviewing and searching we do, based on what people are reflecting on, gives us a solid platform to view what works and what doesn't. It may cost a bit more, but you will get more.
Expert Interviews & Opinions
Most Important Criteria
(According to our experts opinion)
Experts Opinion
Editors Opinion
Users Opinion
By Default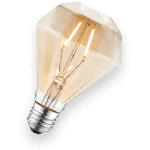 Try them out first
A lot of specialized running shoe stores will look at your stride and see if you have any issues going on when you run. If you have experienced any foot pain during training or on your runs this is a good way to find the best pair of shoes for yourself and to learn more about your body and what's right for you.
Style isn't the most important thing!
While we know it is important for you to feel and look great in your shoes, make sure to prioritize function over style. Most shoes come in lots of color options nowadays, so you will more than likely find something you like.
Other Factors to Consider


Overall Fit
The toe box is where your toes are housed. Your toes need room to move and fan out, which provides natural arch support and balance control. A toe box that is too tight will not only be uncomfortable but can affect your ability to balance on uneven terrain and how much mid-foot support you have.
It is best to choose a toe box that is wide enough to allow for your toes to spread out, or even go with a little extra width, rather than one that is too narrow.


Midsole
Sole thickness affects positive ground contact. A sole that is too thick has the potential to minimize the positive ground contact you experience on your run. On the other hand, a sole that is too thin won't provide you with enough underfoot protection and you may experience pain or discomfort while you run.  However, a thinner sole does allow for more natural foot movement.
Your best bet is to look for a shoe that has a sole that is thick enough to provide comfort and protection, yet allows your foot to move naturally while keeping your balance. This may require some trial and error while trying shoes on, but when you find that Goldilocks fit (i.e. it's just right) it will make all the difference while you run.


Size
When selecting a running shoe, it is important to do a little research into the sizing of individual companies. In a perfect world, all shoes would be made true-to-size and we would be able to purchase the same size every time we shop for shoes. Unfortunately, this isn't the case. Some manufacturers have shoes that run small, and others have shoes that run large. Reading user reviews of running shoes will help you know what to expect in terms of sizing for a particular pair of shoes.


Brand
Having a high or low profile on your running shoe affects the amount of support and stability you will have while you run, but it also affects the natural movement of your foot. A lower profile shoe will allow for more natural foot movement, especially while running over uneven terrain, but may not provide sufficient support for some runners. A higher profile shoe will provide greater direct ankle support but can make balancing more difficult. This can lead to ankle injuries such as sprains or rolled ankles, and this is more common in runners that overpronate and wear high profile shoes.
Frequently Asked Questions
q:

Do I need to have spikes?

a:

Having spikes as a feature of your cross country running shoes is a personal preference.  Having spikes as a feature of your cross country running shoes is a personal preference. There are benefits to having spikes in your running shoes. They help you get a better grip on the terrain, especially in wet or muddy conditions. Many spiked shoes have removal spikes, which mean that the shoes can be worn on different terrains. This makes them versatile and a potential asset, depending on the type of race you are running.

However, there are drawback s to having spikes, including a lack of durability in the shoes, as spike shoes tend to be extremely light, and having to replace the spikes frequently.

To spike or not to spike… it's up to you!
q:

Where can I buy cross country running shoes?

a:

Cross country running shoes are available at all running shoe/gear stores and at many large sports retail stores, like Dicks, REI, or Big Five Sporting Goods. You can also order cross country running shoes from internet retailers like Amazon and your local running store.
q:

Whats the difference between trail running and cross country running?

a:

Well, let's start with what they have in common. They are both types of running. They can both be races or just for training. Where they really differ is terrain consistency. Trail running is usually restricted to, you guessed it, the trail. Cross country, in contrast, can happen on grass, on trails, or even on some paved surfaces, depending on the course.
q:

Are cross country shoes different from regular running shoes?

a:

The biggest difference between the two types of shoes is the spikes (notice a trend?). Although you can buy trail or winter running shoes with enhanced lugs, the grip provided by the metal or rubber spikes found on cross country running shoe is much more intense. This is because of the unpredictable terrain that runners occur on cross country courses, and they need the extra traction from the spikes to remain agile, fast, and balanced.
Subscribe to our newsletters