10 Best Nike Running Tights Compared & Tested
last updated
Jan 19, 2019
Nearly every experienced runner understands the advantage of owning a good pair of
compression tights
. The gear that you choose when running will determine comfort, mobility, and your performance. This means that industry leaders are always looking for new and innovative ways to improve their products. Running tights are no exception. Nike is one of these industry leaders that have gone above and beyond competitors when developing gear specifically for athletes. This is a brand that's built a global reputation for quality and high-tech products.
When researching the best Nike running tights, we looked at the way that runners reviewed the products and the information that could be found online. This gave us a pretty good idea of what our readers are looking for. We're passionate about running, and sharing these products is a great way to share that with other athletes.
In a Hurry? The test winner after 15 hrs of research
Men's Power Essential Run
Why is it better?
Great quality
Huge value for the price
Made of durable breathable material
Waterproof zip pocket
In a
Hurry? Editors choice:
Test Winner: Men's Power Essential Run

6
Interviewed Experts
12
Researched Sources
13k
Reviews Considered
15
Hours Researching
20
Products Evaluated
Fit
Weather Resistance
Advanced Features
Compression
Value
By Default
In Depth Review Top 10
Men's Power Essential Run
Women's DRI-FIT Pro Hyperwarm
Women's Pro Cool Training
Men's Pro 3/4 Tights
NIKE Women's Epic Lux
NIKE Pro Digital Tights
Pro Core Compression
Nike Women's Pro Warm 8 Bit Tights
Nike Men's Tech Running Tights
Women's Legend 2.0
Table of contents
Criteria Used for Evaluation
Other Factors to Consider
Frequently Asked Questions
Sources
10 Best Nike Running Tights
Criteria Used for Evaluation

Fit
When we talk about fit, we're talking about the areas of the body that the running tights cover. Some runners can't stand tights that ride up as they take a stride, while others prefer that their tights cut off mid-calf. Climate can dictate how much coverage you need during certain times of the year, but comfort will really determine the rest. Opaqueness is an issue for certain brands, and no one wants to realize that their undies are showing miles from their house. Whether your modest or just cold, we've found Nike running tights that can impress even the pickiest buyers.

Weather Resistance
The weather where you'll be running can have a huge impact on the type of running tights that you need. Nike offers both insulated and lighter tights that can accommodate sub-zero days and the summer heat. The climate will also have an impact on the types of fabric that you choose. Cotton is breathable but may not offer much in the way of protection against the cold. Most running tights are a mixture of cotton and synthetic materials. Synthetics like Lycra, spandex, and polyester have moisture wicking properties that can keep your skin dry. This prevents irritation from sweat and friction and prevents bacterial growth. These materials are also extremely durable and hold their elasticity for years.

Advanced Features
There are some basic features that buyers need to look for when shopping for Nike tights for running. Make sure the tights have layouts that are multi-paneled, this is because they will provide you with maximum freedom when working out or when running. Some tights will be designed to offer support to specific parts of the legs especially the muscles. This means less tension experienced on the muscles during a training session. The other thing to look for is the rubber grips that are elastic and stop the tights from sliding down/ around or riding up. The men's tights might also have zipped pockets for storage purposes (but limited to very small things like car key). Pockets should be unobtrusive; that's why the pocket location should be strategically on the hip or the waist. In case you don't get tight with a pocket you can just use a waist pack.

Compression
When do you go for your run? Morning, evening, daytime, or at night? Visibility is determined by the amount of light present in the running environment. Since the majority of the people who have an active lifestyle are the working class that means there running schedules either fall very early in the morning or very late in the evening or at night. Depending on what time of day you get out running will depend on how important visibility is to you. This means you will need to have running pants that are very visible even in the dark especially if you are run close to roads that have frequent traffic. Make sure you run on the footpaths and not on the main road. The visibility of your pant will help in keeping you safe, better be colorful and safe than be all black and in danger. You can also have other reflective sporting gears just to be double safe.

Value
A very tricky metric but still very important. Sticking to one's budget can be tricky especially if you are looking for comfort. But then when you start talking about price, this is one place where many people have it all wrong. Many tend to opt for a cheaper option of tights only to realize it doesn't have all those nice features you wanted your tights to have, or they start wearing out faster than you had anticipated, hence sending you back to the stores to get a new pair. That's why athletes are always advised to go for the best quality as it's a long-term investment, instead of going for quantity. This means that you will not only enjoy your running but also have a healthy lifestyle by getting the best tights.
Expert Interviews & Opinions
Most Important Criteria
(According to our experts opinion)
Experts Opinion
Editors Opinion
Users Opinion
By Default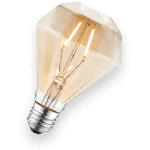 Check the inseam
You can generally determine a quality fit in your pants by looking at the design of the inseams. Some lower-quality pants don't have any extra material in the crotch section, which means it's more likely to pull and fray as you run over time.
Have a backup pair or two
It is always a good idea to have sveeral pairs of running tights so you are not always rushing to get laundry done so you can go for a run. But it is also a good idea to have some other tights on hand as back up and emergency pairs. These can be less expensive pants that can be kept on hand in case they are needed or used in situations where do you not want to use your more expensive running tights.
Think about your running habits
The way you run, where you run, and the terrain and environment you run in can impact what tights may be best for you. Think about these factors and be sure to keep them in mind as you are looking around for your running tights.
Other Factors to Consider

Color
Colors in running tights go beyond looking stylish and all fashionable in your running gear. The most popular color in running tights is black, though this preferred color is not suitable for all lighting conditions. Runners who do their work out sessions at dusk or at dawn or in environments that have low lighting conditions will need much brighter colors. Though a popular choice, black does not suit all light conditions. Brighter coloring options you can pick neon or grey colors. But then when you look at the running tights for the female athletes they have a wide collection of colors to choose from. Another safety measure for late night runners is to make sure your running pants have reflective stripes.

Features
Many of the tights being offered in stores for sale tend to be long and reach just the ankle of the foot. However, there are shorter versions of the ¾ tights or the short like tights. The long tights tend to have elastic hooks that are strapped to one's foot arch hence hindering any form of riding up of the pants. Ideal for runners who run in terrains that are rough. They are also preferred by runners who want maximum coverage but still want to enjoy the compression feel offered by running tights. They also offer protection from any form of harsh weather running condition. The shorter tights are suitable for warmer running climatic conditions.

Use
When running or doing any form of workout, athletes tend to make sure they can achieve being lightweight as much as possible. Carrying close to nothing in their pockets. You won't find an athlete with a backpack full of gears when going for a run. That's why when picking out your tights, make sure they have pockets that can only store the most important but basic things that you relay need during the workout. Also, they should store the items without distracting you or be poking your skin. Most pockets in tights can only store small things like cards, energy chews or car keys. Though some can store even mobile phones. To make sure your valuables don't run the risk of dropping make sure the pockets have zippers for enhanced safety.

Bottom Line
Running compression tights form a large part of important sporting apparel. They are designed and purposed to be used by the serious athletes in sporting activities. The pants over the years have been used by people who have specific health conditions or issues. The tights not only increase the performance of an athlete but they also delay any form of fatigue during training. They contribute to more blood circulation in the body, fasten the recovery time and finally, they reduce the total amount of lactate burned in a workout session. Most athletes who have used the tights say that there is also reduced the risk of getting any leg injury when you wear the tights, others have noted that the compression feel reduces vibrations and shock.
Frequently Asked Questions
q:
How do I keep my spandex tight from falling down?
a:
First, don't try pulling the elasticized string out. Instead, make sure that the drawstrings are trimmed instead of pulling it out. The other tip to avoid such a scenario is to make sure you get a waist width that is suitable for you and of the right size.
q:
I am a beginner runner and would like to shop for a running tight but then I don't know how tight the running tights should feel?
a:
Many runners are faced with this dilemma. In case you are not sure about the level of tightness offered by your running tights then you definitely need to get a new pair that will offer you the needed compression feel. Your running sessions must be comfortable and that's why it's important you get the tights that will offer you, your preferred compression feel. Remember comfortability is the main aspect of looking for any clothing apparel. Also, another challenge with the tightness of the pants can be when they are extra tight or they just do not lay right on the body. Literally, the seams that are on the pants are always designed so that they can be aligned with the runner's body muscles: hence offer support to the leg muscles like the hamstrings. That's why the tights must align carefully with the muscles so that the seams do not interfere with your running experience and interrupt your session because each time you will be adjusting your running tights.
q:
Are pockets really necessary for running tights?
a:
Most of the running tights are designed with mini pockets that are located along the waistband. The pockets are ideal for keeping keys since they are very small and are located on the waistband. The other option you can get is having the zipped pocket just below the hip bone. The pockets are very useful for runners who are not fond of the waist packs. But the only challenge with the pockets is that the type and number of things of things are limited by storage size and space. Runners who don't have the running gears that offer small additional storage options should look for tights that have pockets. Do not worry the things you store in the pockets will not be heavy enough to pull your tights down during a running session.
q:
Is it appropriate to wear both running pants and running shorts together?
a:
Honestly speaking that a little too much layering of clothes. It's recommended that you pick one, either have on your tights or just pick a running tight. No need to wear both of them. In case you are body conscious then it is better you go for much looser running pants that are tapered.
q:
How much should I be prepared to spend in purchasing a good running pant and is it worth it?
a:
These running pants/ tights are more or similar to the swimsuits. When a tight is very cheap then it means that its lifespan will be shorter and the tights will soon be saggy, have a see-through disadvantage and in worse cases even both. Do not be afraid to make a good investment in a running tight, go for something that is not only comfortable but also very durable in the long run. The thicker a tight is the more expensive it will be (not to mention the additional features that tights have), so be prepared to part with around $40 to $80 on a reliable pair.
q:
Why is it important for a runner or an active athlete to have a running tight?
a:
Running tights make up a great part in the wardrobe of any active athlete, especially the type of athletes who love doing their workout sessions outdoors. These sporting apparel offer the athletes with needed warmth when running in a cold season and cooling effect when running in a very hot environment. Apart from that they also offer good protection to the legs and allow the natural movement of the body especially the legs when running. There are running tights that are considered to be very high performing, the extra features in these tights give them the capabilities of enhancing blood circulation and offering both joint and muscle support during any sporting activity.
Subscribe to our newsletters