10 Best Socks for Sweaty Feet Reviewed
last updated
Aug 17, 2019
While no one wants to talk about sweaty feet it is evident that it is a rampant issue given how difficult it can be to find the best socks for sweaty feet.

Although this isn't the next topic you will want to bring up at family dinner, it is definitely one that needs to be discussed. If you suffer from sweaty feet, you know just how difficult it can be to get the most out of your running sessions. It doesn't matter how many sprays you use or what deodorizers you have at home, if you have sweaty feet and use the wrong socks you will still experience chafing, develop blisters, and be really uncomfortable during your runs.

The socks for sweaty feet have excellent moisture-wicking capabilities and will keep your feet cool and dry during all of your runs. Check them out below
In a Hurry? The test winner after 10 hrs of research

ROCKAY Accelerate
Why is it better?
Alternate weave design ensures protection and breathability
Minimalist style
Impressive durability
In a
Hurry? Editors choice:

Test Winner: ROCKAY Accelerate

4
Researched Sources
1.1K
Reviews Considered
10
Hours Researching
16
Products Evaluated
Comfort
Size
Durability
Style
Value
By Default
Our Top 10 List of Sweaty Feet Socks
Alternate weave design ensures protection and breathability
Minimalist style
Impressive durability
Merino wool may irritate allergies
There is nothing worse than a sweaty sock that makes your feet feel overheated and soggy. As gross as it is, keeping this in mind when choosing the right sock for running is important, as you want something that will breathe. Enter in the ROCKAY Accelerate. This sock from ROCKAY is made of a Merino wool and created using an alternative weave method. This combination allows for maximum airflow while also wicking away moisture than many other socks cling on to.
Read more
Comfort
Because of the temperature regulating properties, these socks are truly great for any season. Whether you are running in the hot summer heat or taking a brisk winter stroll, your feet will feel comfortable in the Accelerate. Another aspect that garners points for these socks is their impressive durability. Made with extra support around the toe and heel, you won't be wearing holes through these areas after only a few uses. They should last you miles and miles.
Size
These socks will fit true to size according to reviews by many actual users. Make sure to check out the sizing chart online to be sure you are getting the right size for yourself.
Durability
These socks are really durable and built to last. While they aren't the most well-known brand they have quickly made a name for themselves in the sock world, so make sure to give these a shot!
Style
Many wearers will also appreciate the low-cut design of these socks for sweaty feet. Having longer socks sticking out of the top of your shoes can look unstylish and cumbersome, but these ROCKAY socks won't give you that issue. If you prefer a minimalist style, you will appreciate the Accelerate.
Value
These socks are definitely worth every penny. They are a great investment for anyone with sweaty feet--and especially if you are a runner.


Seamless
Moisture and blister prevention
Cushioning under sole
Some runners report they bunch.
Some runners think the cushioning is insufficient.
Balega creates breathable socks for snug fit with deep heel pockets and a tab to anchor the heel into place thereby preventing blisters. These synthetic socks cushion and wick away sweat and do both with style.
Read more
Comfort
The heel and toe are reinforced and the plush cushioning render these very comfortable as well as dry. Balega includes a graphic on the label of their sweaty feet socks indicating the cushioning level and uses Drynamix Polyester 84% to keep feet dry all the way to the finish line.
Size
Ideal fitting and dry foot technology make these comfortable. Balega creates socks for a snug fit with deep heel pockets and a tab to anchor the heel into place thereby preventing blisters. The socks are seam-free, with strategically placed mesh ventilation panels to support dry running.
Durability
Balega recently added improved elastane for a more durable sock that definitely makes it built to last and durable enough to last you for the long haul if you take care of it properly.
Style
These low cut socks will look great on anyone and since they are no-shows you won't have to worry about them peaking out. They are available in lots of colors to choose from as well.
Value
These are a little pricey but definitely worth every penny given how great they are.
3

. Feetures Unisex Elite Ultra Light Cushion
Seamless
Moisture-wicking and blister protection
Re-enforced sole for comfort
Machine-wash
Some quality issues
Confusing supply included
Another North Carolina socks manufacturer, Feetures is family-owned and offers high-performance socks in fashion-forward colors. Their socks for sweaty feet are designed to meet the needs of sports from hiking to running and many consider these the most comfortable socks they have ever worn.
Read more
Comfort
Even though we all grew up wearing socks that were not anatomically left and right, many runners find that running is more comfortable with left/right socks. Additionally, the iWick technology keeps the feet dry and the Perfect Toe prevents blistering. The Power Arch provides excellent support for a smooth, sweet ride.
Size
Feetures uses a patented sock-lock system to provide targeted compression. These anatomically-designed socks provide a snug fit to prevent blisters and are extra light and seamless for weightless comfort consuming very little space inside the shoes. Their iWick fibers are specifically designed to wick moisture. 95% Nylon and 5% Spandex enable these to be machine washable and dry-able.
Durability
Feetures breathable socks are really durable since they are made of high-quality materials that are built to last. If you take care of them then they will definitely take care of you in the long run.
Style
These socks come in lots of different colors to choose from. Their low cut design also makes them difficult to see so that they are well hidden while you are out on your runs.
Value
These fit into the medium range for elite socks and are worth the investment. Too few runners invest in quality socks to improve comfort and performance and this is an opportunity to change that tendency to see how this impacts your running. Feetures provides a lifetime guarantee to replace or refund any socks with which you are not satisfied.
4

. Saucony Performance No-Show
Technology applied to design
Affordable
Available in multipacks
Good moisture wicking
Some runners feel hot in these socks.
Some runners report bunching and wear issues.
Saucony, a foot-ware specialist from days of old, offers reasonably priced performance socks that are very popular with runners and non-runners alike. They wick moisture and provide cushioning designed to meet the needs of regular runners.
Read more
Comfort
RunDry Moisture Management, a comfy, cushioned sole and compression arch support make this a dry, comfortable sock.
Size
Saucony uses its unique Crosspro 3D technology for a close, comfortable fit - essential for proper sweat-wicking and blister prevention. The RunDry Moisture Management system employs moisture-wicking yarns to move moisture away from the skin. A mesh ventilation system provides maximum airflow with a targeted arch compression system for stability.
Durability
These are pretty durable if you take care of them properly. Users who did not follow the care instructions found that they lost a good bit of durability when they didn't take care of their sweaty feet socks properly.
Style
These cool, dry socks are available in many colors and styles and are widely sold.
Value
These well-designed socks are among the least expensive we reviewed here and they are easy-care as well.
5

. Copper Antibacterial Socks



Extra padding on high impact areas
Coolmax moisture-wicking fabric
Copper antibacterial threads and fibers
Many color options
Some runners report sizing issues
Some runners report wear issues.
Copper Antibacterial Socks are a popular choice for runners who are looking for a way to keep their feet clean, healthy, and dry. Copper has been known to have antibacterial properties for years and now clothing items are being made with copper threads, like these quality sweaty feet socks!
Read more
Comfort
If you have trouble with things such as athlete's foot or issues revolving around your feet being wet, then the Copper Antibacterial Socks may be the answer to your problems. The moisture-wicking properties of the socks keep feet dry and comfortable and with the copper fibers and threads, your feet will be kept clean and sanitized. The cushioning system provides impact protection and cooling properties that keep you stepping happier and longer!
Size
These come available in sizes for all runners, just make sure that you double check the size before ordering.
Durability
These are pretty durable and built to last thanks to the high-quality materials they are made of.
Style
Copper Antibacterial Socks are designed to be stylish and easy to wear and they will protect your feet and help fight bacterial growth and formation in your shoes, on your socks, and on your feet as well. The cushioning in the heel helps improve heel fall strikes and allows you to wear them for track and trail running alike. They are also stylish and can be easily worn with any shoe you may be wearing at the time.
Value
The Copper Antibacterial Socks are fairly decently priced at the middle range in general and they are also about mid-range among our reviewed socks for sweaty feet. These are a great addition to any runner's gear and are definitely worth trying for the many benefits you gain. The Copper Antibacterial Socks is a great sock to add to your running gear collection!
6

. Darn Tough Vermont Merino Wool
Lifetime guarantee
Comfortable sweat removal
Many styles and colors
Combination of Merino wool, nylon, and Spandex for performance and durability
This is a specialty company; for over 40 years this one family has made only socks and only in Vermont.
Some runners report size issues.
Some runners feel the padding is insufficient.
Unconditionally guaranteed for life – this is a company that stands behind, and in, their breathable socks for sweat. The Merino wool provides breathability so moisture does not remain in contact with skin. The wool is naturally antimicrobial, repelling both bacteria and odor. These socks have undetectable seam fusion which you can not feel called True Seamless. The socks mold to your feet for a comfortable, blister-free running experience – they are cool in summer and warm in winter. Even though they contain so much Merino wool, these are machine wash (warm) and machine dry – though you may line dry them if you prefer.
Read more
Comfort
The foundation of these socks is the wool. It hugs the skin to prevent slipping and bunching which also prevents blistering. Though foot-hugging, these socks do not press the sweat against your skin. Rather, the wool pulls the sweat away so the socks can dry through their own natural breathability combined with the ventilation of your running shoes. These are cool in summer and warm in winter and repel odor and bacteria to keep the feet sweet-smelling and free of Athletes' foot and other foot issues. The True Seamless feature prevents blistering from uncomfortable seams, providing a smooth, dry ride.
Size
These socks are a little thicker since they provide some additional support and they also feature and athletic fit. They are comfortable and fit true to size--so check out the sizing chart to make sure you are buying the correct size.
Durability
These socks are durable but other socks on our list are definitely more durable than this pair.
Style
For the running audience, Darn Tough offers Vertex tab no-show socks and 1/4 socks. For women, they offer conventional white/gray/black versions and more playful lime, orange and bright pink. The men's offerings include the standards and some interesting greens and blues to spice things up.
Value
These are excellent socks for sweaty feet for the price and well worth what they cost. Not only are they high-performance, but their durability is remarkable. Darn Tough also produces socks for all applications so if you find these comfortable for running, you may purchase socks for every occasion.
7

. U Compression Performance
Compression panels for recovery and performance
Ventilation
High-filament yarns for dryness
UPF50 sun protection
Some runners feel the compression is too tight.
Some runners report size issues.
These 2XU socks combine compression and breathability. The PWX compression attribute keeps your legs and feet fresh and comfortable though increased blood flow and fatigue reduction. They also include high filament yarns for moisture wicking.
Read more
Comfort
The compression elements that encourage excellent circulation supported by the high filament yarns that wick moisture away from the skin render this quite comfortable. For additional comfort, these socks for sweaty feet include lycra for a close fit, SPF 50 sun protection and cushioning for impact protection. These socks do it all.
Size
These socks are knee highs and perfect for runners. If you have never used compression socks you may want to try a different pair out first because these provide excellent compression. That being said, if you have sweaty feet and need compression, then these are definitely a great way to go.
Durability
If you want durability, then these are it. These socks come highly rated by actual users, and they are definitely built to last.
Style
The fit is graduated for improved performance and the sole is padded. High filament yarns improve dryness by pulling moisture to the exterior of the fabric, away from the skin. These antibacterial socks include SPF 50+ sun protection. You can wash these in cold water in the machine but they must be line-dried in a cool, shady place – not in the sun – do not use bleach, fabric softeners or dryer sheets. Integrating compression and performance into one sock is a great idea. These elements that many runners seek to accomplish in two separate products work as a seamless whole in the 2XUs. To accomplish this, 2XUs must be high socks.
Value
You have to need the unique technical elements of these socks to invest in them as they are a pricey item. However, they target a running niche that few other manufacturers address and if you need these characteristics to keep running, you have a wide variety of bold and conservative colors from which to select your ideal socks.
Durable
Comfortable
Dri Fit fabric to keep your feet dry
Comes in several color and design options
Moisture wicking
Cushioned
Ribbed lining
Nike is well known for their athletic gear--and their sweaty feet socks are no different. Their running socks are all high quality and highly sought for because of their durability, comfort, and effectivity. The Nike Dri Fit Elite socks are perfect for runners with sweaty feet because they will keep you cool, dry, and comfortable during your runs.
Read more
Comfort
These socks utilize Dri-Fit fabric. This allows them to keep your feet cool and dry throughout your runs. These socks also ensure you receive the appropriate amount of cushioning and ventilation--so you can be sure you will remain comfortable throughout your entire run.
Size
These fit true to size and if you like the higher fit then you will definitely love these socks.
Durability
These are pretty durable if you take care of them properly. If you don't you will find that these socks won't last you as long as you would like.
Style
These socks come in several colors and design options--so you can be creative and even coordinate them with your attire. They are marketed as basketball socks as well because of their high rise and define--but they are phenomenal running socks as well, especially for those of you dealing with excessively sweaty feet.
Value
These socks are typically priced for Nike running socks--and they are well worth every penny you spend on them.


Vast variety
Guarantee
Durable and comfortable
Wide color variety
Some runners report durability issues.
Some runners report sizing inconsistency.
The Zealwood copper socks for sweaty feet are a great example of quality running sock design that is affordable as well as comfortable. They are simple in design but are great in their style, color, and sizing. If you want breathable socks that will keep your feet dry and protected, then the Zealwood copper-infused socks are a great option to consider!
Read more
Comfort
The Zealwood socks are comfortable where others fail and their success comes down to one major factor- their ability to keep your feet dry and cool. With special moisture-wicking properties built in, these socks keep your feet comfortable by kneeing sweat away from your skin. This prevents bacterial growth reduces irritation and allows you to focus on your workout rather than your feet.
Size
These socks fit true to size according to reviews from actual users. They are snug and comfortable--and a perfect fit for any runner.
Durability
These are pretty durable but not as durable as other options on our list.
Style
There are many options to choose from when you look at the Zealwood socks because they are designed for both male and female runners. Additionally, the color variety is expansive and brilliant so whether you want something basic or something exotic, you can find a Zealwood pair of socks that give you the style you are searching for. The overall style and design of the sock are to be easy to wear, comfortable, and stylish.
Value
While these may seem a bit pricy for a pair of sweaty feet socks, for runners who have experience and who know first hand how annoying and irritating sweaty wet feet can be, there is no compromise. Any sock that keeps your feet cool and dry is worth the investment, and the Zealwood copper socks do just that! They are a great choice for any runner!
10

. Thorlos Light Hiking Socks


Breathable fabric
Moisture wicking
Crew cut fit
Impact protection
Unique fabric blend (ThorWick and ThorLon material)
Sizes fit small
Material stretches easily
Based in North Carolina, Thorlos offers wonderful customer service and online purchasing from their webpage directly. They are made with moisture-wicking material that is lightweight for distance running in warm climates. Their unique blend of materials will keep your toes cushioned and comfortable during your longest runs.
Read more
Comfort
This review discusses the Thorlos Light-Hiking sweaty feet socks because the unique fabric blend customized by Thorlos (ThorWick and ThorLon) has excellent absorption abilities. These socks also provide a comforting cushion to the arch of your foot to reduce friction during impact while running.
Size
These crew socks may not be up everyone's alley, but they definitely fit true to size==so make sure your order your correct size.
Durability
These are not the most durable pair of socks, but they definitely get the job done.
Style
There is a wide range of colors to choose from to show your personalized style!
Value
The cost of these socks tends to be on the pricier side, but the company offers a full refund for customers that are unhappy with their purchase. However, I am sure with the customized fit focused on ultimate comfort, you'll be more than happy with your purchase!
Criteria Used for Evaluation


Comfort
When you're wearing your socks, you should feel comfortable in them. What does this mean? You shouldn't feel hot in your socks even if the temperatures are high. A bit of cushioning won't be also a bad idea, as it will help to protect the foot strike point of your foot. Your socks need to be lightweight and breathable; not too thick. Comfortable socks for sweaty feet should be able to be worn for a long period of time. Simply ask yourself whether you can wear your socks all day. Breathability is a crucial aspect for sweating, so products that incorporate mesh areas for ventilation will maximize airflow.


Size
These two criteria need to be really considered if you want to be happy with your purchase. We know that many buyers have a problem with choosing the right size, as it's common that the size of the sock will differ from the size of your shoe. The best solution is to find a brand which gives a detailed description of the sizes; this way you can measure your feet and check which size is best for you.
When we're talking about fit, there are two things that you need to know.
1. The sock can't be too loose or too tight. If they are too loose, the amount of sweat that is absorbed will be reduced. If the sweaty feet socks you're using are too tight, this might affect blood circulation to your feet.
2. The fit of your socks should accommodate the entire range of motion for your feet. It means that you should be able to move your toes and ankles without any problems. The fit and size of your socks have a big impact on your running performance, so it's better to choose the size carefully.


Durability
When it comes to durability, no two socks are the same. Some can withstand a lot more while others just aren't built to take a beating. The selections on our list are not only durable but also designed to withstand the constant moisture that comes with sweaty feet. Moisture can take a toll on socks and will require that they get washed more often. Before you throw your socks in the washer, make sure that they are built to handle being machine washed. While all of the socks on our list is made of high-quality material and designed to be durable, they still have specific care instructions that you need to follow.
If you want to make sure to get the most out of your breathable socks make sure that you follow their care instructions to the "T. " Sometimes even the socks that can be machine washable also need to be air dried. If you don't mind washing your socks by hand then you may not have to worry about making sure that they can be machine washable if hand washing is something you definitely don't want to deal with. When we took a look at durability we also took a look at user reviews to make sure that they truly held up to use. We encourage you to do the same--but remember, your sweaty feet socks will only give you the most life if you truly take care of them properly.


Style
It doesn't matter if you're buying running shoes or socks, everyone wants to show off their personal style to look and feel good. We know from our experience that some runners pay even more attention to the style than to comfort. But it is always important to note that comfort and fit are much more important than the look.
When you find the right product for you, it's time to choose how you want to purchase it: online or in-store:
Buying online is convenient and it is easy to find products on sale. However, keep in mind that there often be a delivery fee that
outweighs the benefits of the sale.
Buying in-store is advantageous to determine if the product you like will be the right fit and size for your feet. You may have a more
limited selection than online, but you can try multiple products at once.


Value
Oftentimes we assume that the more expensive something is the better it is—and a lot of runners assume this with their socks as well. While the socks on our list are definitely pricier than what you can go grab at your local store, that doesn't mean you have to spend a fortune if you are unable to or just don't want to. We know that our readers may have budgets or just want to stick to a certain price range when it comes to socks. We also know that you want to invest in something that fits your needs and will last you a while.
So, when we took a look at the overall value of each of the socks on our list we looked at more than just the price. Instead, we made sure to look at all of the important factors and compare them to what you would have to invest them. We took a look at comfort, sizing, durability, and style and factored it into our value rating once it was compared to the sock's actual price. We also took a look at actual reviews wo make sure that the feedback would be in line with what you should expect as well!
Expert Interviews & Opinions
Most Important Criteria
(According to our experts opinion)
Experts Opinion
Editors Opinion
Users Opinion
By Default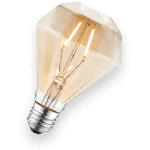 Material
Think about the type of material you want on your sweaty feet, finding socks made of cotton instead of polyester will soak up more sweat, not as stinky, and there will be less discomfort.
Value
If you have forever had issues with sweaty feet we have multiple options on this list to point you in the direction of finding the perfect socks for you. Don't be afraid to spend a little extra on yourself its time for you to put that sweat in its place. Your going to get what you pay for with sock made to beat those sweaty feet.
Other Factors to Consider


Materials
Sweaty feet are a common running problem. It is especially common in areas where the temperatures are very high. Choosing good material is key to success. When you see standard socks in the store, most of them are 100 % cotton which is very good for absorbing moisture. However, when it comes to the problem of sweaty feet, this may not be enough. There are 3 types of material that we recommend: polyester, merino wool, and nylon.
Polyester is a very strong and durable material. It absorbs moisture very well, it dries quickly, and it's easy to wash.
Merino Wool doesn't sound like a material that will fight sweat, but it absorbs large amounts of sweat which then evaporates into
the air. It can also absorb odors associated with sweating. It's a very elastic material and it is easy to wash.
Nylon absorbs sweat very well and is washing machine-friendly. When it comes to washing, it is advisable to wash these materials in
cold water and let them air dry. Each package should include proper washing instructions for reference.


Features
Many products include features that can help you when you run, often depending on individual needs.
SPF protection (SPF 20-50): This is a good solution for runners who live in hot areas with very lightweight shoes
Antibacterial properties: Most products also include antibacterial features that prevent bacterial growth while you sweat.
Frequently Asked Questions
q:

How do I know if my sweaty feet are an issue?

a:

Sweaty feet is the condition that causes sweating of your feet. To be clear, sweating is the natural way to reduce the temperature of your body, but here we're talking about excessive sweating. It's strictly connected with hyperhidrosis. The feet aren't the only part of the body that may sweat too much but they are one of the areas that can cause the greatest discomfort and lead to the most annoying of problems for runners. This is why it is important to keep your feet cool and dry as much as possible when you are out on a run or at the gym working out.

Many runners often complain about excessive palms sweating. We know that it's sometimes hard to find out whether you have a problem with sweaty feet or not. The first symptom are of course wet feet but they also have a tendency to slip from side to side in the shoe. This has a really bad impact on your running performance. You can also smell very unpleasant foot odor. If you observe your skin carefully, you will quickly find out that you have a skin irritation.
q:

Can sweaty feet cause other health problems?

a:

Unfortunately, yes. Athlete's Foot is the common issue that you may encounter. This is a skin infection caused by a fungus. It's very itchy and in many cases, the blisters may appear. Toenail fungus is next to a skin infection that may be caused by sweaty feet. It is commonly treated with athlete's foot cream.

It usually changes the color of your nail and it can cause pain in and around the affected toe, and if it is left untreated it can spread to other nails and lead to more serious infections and pain. Your shoes and socks( those who weren't made for sweaty socks) are usually wet and you feel a big discomfort. The most popular issue that runners with sweaty feet encounter are itching. You have a big need to scratch your feet as the sweat makes your skin very itchy.
q:

Are there other ways to prevent my feet from sweating?

a:

This is a good question. Socks aren't the only option to treat sweaty feet. You should start searching for the antiperspirant for your feet. It's very useful because you can spread the formula on your whole foot and even between the toes. This will definitely help with this unpleasant odor. Another thing that will help you to fight with sweaty feet is a powder. It helps to prevent skin irritations and different kinds of infections. However, it's a special powder, it's not the one that can be used in the makeup. If you are concerned about your sweaty feet it may also be a good idea to talk to your health care provider to see what they can recommend as a safe and effective option to help you combat your feet sweat.
q:

Why can't I just use a foot deodorizer?

a:

Some people may be able to just use a foot deodorizer, but it really depends on the case. If you want to fight the odor effectively, there are few things that you need to do. Wash your feet in special soak, try to put your legs for ten or fifteen minutes in the bowl with the soup. Antibacterial soap will be the best one in this case as it will clean and also sanitize your feet and help remove any bacteria or germs that may be trying to grow in the damp warmth of your feet and toenails. Using a towel is very important. You must dry your foot so the bacteria causing the odor will have more difficulties in spreading. You should wash your shoes regularly and make sure that they are breathable enough and use a germ-killing spray on the insides of your shoes at least once a week to keep germs and bacterial and fungal colonies from being able to get established.
q:

I don't want to spend a ton of money on one pair of socks for sweaty feet, are these really worth the investment?

a:

When we were creating our list, we were trying to find products in different price ranges. We must underline that the best product doesn't always mean the most expensive one. How many times have you purchased an expensive product and it wasn't much better than the cheaper one? The quality, the material, fit and the other things are most important. Price isn't a key to success when it comes to buying the socks. Trust us, socks for $12 may work better for you than those for $60 but you also do not want to just buy the cheapest pair of $1 socks either. It is an investment and is something that has to be taken seriously or you may end up spending more money dealing with other problems down the road.
Subscribe to our newsletters