10 Best Socks for Sweaty Feet Reviewed
last updated:
Mar 23, 2021
While no one wants to talk about sweaty feet it is evident that it is a rampant issue given how difficult it can be to find the best socks for sweaty feet.

Although this isn't the next topic you will want to bring up at family dinner, it is definitely one that needs to be discussed. If you suffer from sweaty feet, you know just how difficult it can be to get the most out of your running sessions. It doesn't matter how many sprays you use or what deodorizers you have at home, if you have sweaty feet and use the wrong socks you will still experience chafing, develop blisters, and be really uncomfortable during your runs.

The socks for sweaty feet have excellent moisture-wicking capabilities and will keep your feet cool and dry during all of your runs. Check them out below
In a Hurry? The test winner after 10 hrs of research

ROCKAY Accelerate
Why is it better?
Alternate weave design ensures protection and breathability
Minimalist style
Impressive durability
4
Researched Sources
1.1K
Reviews Considered
10
Hours Researching
16
Products Evaluated
Comfort
Size
Durability
Style
Value
By Default
10 Best Socks For Sweaty Feet
Criteria Used for Evaluation


Comfort
When you're wearing your socks, you should feel comfortable in them. What does this mean? You shouldn't feel hot in your socks even if the temperatures are high. A bit of cushioning won't be also a bad idea, as it will help to protect the foot strike point of your foot. Your socks need to be lightweight and breathable; not too thick. Comfortable socks for sweaty feet should be able to be worn for a long period of time. Simply ask yourself whether you can wear your socks all day. Breathability is a crucial aspect for sweating, so products that incorporate mesh areas for ventilation will maximize airflow.


Size
These two criteria need to be really considered if you want to be happy with your purchase. We know that many buyers have a problem with choosing the right size, as it's common that the size of the sock will differ from the size of your shoe. The best solution is to find a brand which gives a detailed description of the sizes; this way you can measure your feet and check which size is best for you.
When we're talking about fit, there are two things that you need to know.
1. The sock can't be too loose or too tight. If they are too loose, the amount of sweat that is absorbed will be reduced. If the sweaty feet socks you're using are too tight, this might affect blood circulation to your feet.
2. The fit of your socks should accommodate the entire range of motion for your feet. It means that you should be able to move your toes and ankles without any problems. The fit and size of your socks have a big impact on your running performance, so it's better to choose the size carefully.


Durability
When it comes to durability, no two socks are the same. Some can withstand a lot more while others just aren't built to take a beating. The selections on our list are not only durable but also designed to withstand the constant moisture that comes with sweaty feet. Moisture can take a toll on socks and will require that they get washed more often. Before you throw your socks in the washer, make sure that they are built to handle being machine washed. While all of the socks on our list is made of high-quality material and designed to be durable, they still have specific care instructions that you need to follow.
If you want to make sure to get the most out of your breathable socks make sure that you follow their care instructions to the "T. " Sometimes even the socks that can be machine washable also need to be air dried. If you don't mind washing your socks by hand then you may not have to worry about making sure that they can be machine washable if hand washing is something you definitely don't want to deal with. When we took a look at durability we also took a look at user reviews to make sure that they truly held up to use. We encourage you to do the same--but remember, your sweaty feet socks will only give you the most life if you truly take care of them properly.


Style
It doesn't matter if you're buying running shoes or socks, everyone wants to show off their personal style to look and feel good. We know from our experience that some runners pay even more attention to the style than to comfort. But it is always important to note that comfort and fit are much more important than the look.
Read also about women's purple running shoes.
When you find the right product for you, it's time to choose how you want to purchase it: online or in-store:
Buying online is convenient and it is easy to find products on sale. However, keep in mind that there often be a delivery fee that
outweighs the benefits of the sale.
Buying in-store is advantageous to determine if the product you like will be the right fit and size for your feet. You may have a more
limited selection than online, but you can try multiple products at once.


Value
Oftentimes we assume that the more expensive something is the better it is—and a lot of runners assume this with their socks as well. While the socks on our list are definitely pricier than what you can go grab at your local store, that doesn't mean you have to spend a fortune if you are unable to or just don't want to. We know that our readers may have budgets or just want to stick to a certain price range when it comes to socks. We also know that you want to invest in something that fits your needs and will last you a while.
So, when we took a look at the overall value of each of the socks on our list we looked at more than just the price. Instead, we made sure to look at all of the important factors and compare them to what you would have to invest them. We took a look at comfort, sizing, durability, and style and factored it into our value rating once it was compared to the sock's actual price. We also took a look at actual reviews wo make sure that the feedback would be in line with what you should expect as well!
Expert Interviews & Opinions
Most Important Criteria
(According to our experts opinion)
Experts Opinion
Editors Opinion
Users Opinion
By Default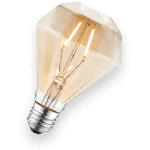 Material
Think about the type of material you want on your sweaty feet, finding socks made of cotton instead of polyester will soak up more sweat, not as stinky, and there will be less discomfort.
Value
If you have forever had issues with sweaty feet we have multiple options on this list to point you in the direction of finding the perfect socks for you. Don't be afraid to spend a little extra on yourself its time for you to put that sweat in its place. Your going to get what you pay for with sock made to beat those sweaty feet.
Other Factors to Consider


Materials
Sweaty feet are a common running problem. It is especially common in areas where the temperatures are very high. Choosing good material is key to success. When you see standard socks in the store, most of them are 100 % cotton which is very good for absorbing moisture. However, when it comes to the problem of sweaty feet, this may not be enough. There are 3 types of material that we recommend: polyester, merino wool, and nylon.
Polyester is a very strong and durable material. It absorbs moisture very well, it dries quickly, and it's easy to wash.
Merino Wool doesn't sound like a material that will fight sweat, but it absorbs large amounts of sweat which then evaporates into
the air. It can also absorb odors associated with sweating. It's a very elastic material and it is easy to wash.
Nylon absorbs sweat very well and is washing machine-friendly. When it comes to washing, it is advisable to wash these materials in
cold water and let them air dry. Each package should include proper washing instructions for reference.


Features
Many products include features that can help you when you run, often depending on individual needs.
SPF protection (SPF 20-50): This is a good solution for runners who live in hot areas with very lightweight shoes
Antibacterial properties: Most products also include antibacterial features that prevent bacterial growth while you sweat.
Frequently Asked Questions
q:

How do I know if my sweaty feet are an issue?

a:

Sweaty feet is the condition that causes sweating of your feet. To be clear, sweating is the natural way to reduce the temperature of your body, but here we're talking about excessive sweating. It's strictly connected with hyperhidrosis. The feet aren't the only part of the body that may sweat too much but they are one of the areas that can cause the greatest discomfort and lead to the most annoying of problems for runners. This is why it is important to keep your feet cool and dry as much as possible when you are out on a run or at the gym working out.

Many runners often complain about excessive palms sweating. We know that it's sometimes hard to find out whether you have a problem with sweaty feet or not. The first symptom are of course wet feet but they also have a tendency to slip from side to side in the shoe. This has a really bad impact on your running performance. You can also smell very unpleasant foot odor. If you observe your skin carefully, you will quickly find out that you have a skin irritation.
q:

Can sweaty feet cause other health problems?

a:

Unfortunately, yes. Athlete's Foot is the common issue that you may encounter. This is a skin infection caused by a fungus. It's very itchy and in many cases, the blisters may appear. Toenail fungus is next to a skin infection that may be caused by sweaty feet. It is commonly treated with athlete's foot cream.

It usually changes the color of your nail and it can cause pain in and around the affected toe, and if it is left untreated it can spread to other nails and lead to more serious infections and pain. Your shoes and socks( those who weren't made for sweaty socks) are usually wet and you feel a big discomfort. The most popular issue that runners with sweaty feet encounter are itching. You have a big need to scratch your feet as the sweat makes your skin very itchy.
q:

Are there other ways to prevent my feet from sweating?

a:

This is a good question. Socks aren't the only option to treat sweaty feet. You should start searching for the antiperspirant for your feet. It's very useful because you can spread the formula on your whole foot and even between the toes. This will definitely help with this unpleasant odor. Another thing that will help you to fight with sweaty feet is a powder. It helps to prevent skin irritations and different kinds of infections. However, it's a special powder, it's not the one that can be used in the makeup. If you are concerned about your sweaty feet it may also be a good idea to talk to your health care provider to see what they can recommend as a safe and effective option to help you combat your feet sweat.
q:

Why can't I just use a foot deodorizer?

a:

Some people may be able to just use a foot deodorizer, but it really depends on the case. If you want to fight the odor effectively, there are few things that you need to do. Wash your feet in special soak, try to put your legs for ten or fifteen minutes in the bowl with the soup. Antibacterial soap will be the best one in this case as it will clean and also sanitize your feet and help remove any bacteria or germs that may be trying to grow in the damp warmth of your feet and toenails. Using a towel is very important. You must dry your foot so the bacteria causing the odor will have more difficulties in spreading. You should wash your shoes regularly and make sure that they are breathable enough and use a germ-killing spray on the insides of your shoes at least once a week to keep germs and bacterial and fungal colonies from being able to get established.
q:

I don't want to spend a ton of money on one pair of socks for sweaty feet, are these really worth the investment?

a:

When we were creating our list, we were trying to find products in different price ranges. We must underline that the best product doesn't always mean the most expensive one. How many times have you purchased an expensive product and it wasn't much better than the cheaper one? The quality, the material, fit and the other things are most important. Price isn't a key to success when it comes to buying the socks. Trust us, socks for $12 may work better for you than those for $60 but you also do not want to just buy the cheapest pair of $1 socks either. It is an investment and is something that has to be taken seriously or you may end up spending more money dealing with other problems down the road.
Subscribe to our newsletters