10 Best Saucony Running Shoes Reviewed and Compared
last updated
Jul 05, 2019
If you are on the hunt for the best Saucony running shoes, then you have come to the right place! We have taken the time to research and review the best models currently available for purchase—so you don't have to do it on your own!
Saucony is a well-known brand within the running community and many runners rely on their effective and high-quality running shoes. With all of the options available, it can be difficult to find the right pair for you, which is why we have narrowed the top 10 best selections.
Regardless of the type of runner you are or any specific needs you may have, you will find that our page features an
option for everyone
. All of these are comfortable, breathable, and durable shoes that come in different weight and support options to fit different needs.
Check out our top picks!
This is the best product on our list that is currently in stock:

Guide 10
Why is it better?
Comfortable even after longer wearing
Flexible
Attractive price
In a
Hurry? Editors choice:

Test Winner: Guide 10

4
Researched Sources
1.1k
Reviews Considered
9
Hours Researching
14
Products Evaluated
Comfort
Durability
Breathability
Weight
Support
By Default
Our Favorite Saucony Running Shoes


Plush cushioning
Breathable mesh uppers
Flexible outsole that grips well
Good choice for those with pronation troubles
Reliable Saucony brand tech
Smaller fit than previous versions
The Saucony Omni 16 running shoes are the next in the long line of reliable Omni shoes. They feature classic Saucony techs like SAUC-FIT midsoles, EVERUN topsoles, and TRI-FLEX outsoles.
Read more
Comfort
There's plenty of cushioning in these shoes with lots of support and protection from the impact of running on a variety of surfaces. The offset is higher at 8mm and is great for runners who struggle with pronation issues. The fit of this Omni model are smaller than previous versions however; some customers had issues with the toe box being too narrow or having to order a half-size up.
Durability
These shoes come with the quality people have come to expect from Saucony, with reliable and consistent designs and shoe tech. The rubber TRI-FLEX outsoles are made to last without sacrificing comfort and the EVERUN topsoles add another layer of durability.
Breathability
They are supportive but flexible and have great breathability with mesh uppers. The blend fabrics aren't quick-dry, but with the top mesh, these shoes are breathable and should be reasonably easy to care for so you can extend their running life.
Weight
While these are not the most lightweight running shoes, they also won't weigh you down. they offer a great deal of support and stability which is why they weigh a little more--so it is definitely worth the added weight if you need more support.
Support
There's lots of stability to found here and the midsoles are made with a close fit in mind using SAUC-FIT design. For the quality of these shoes, the price is very affordable and they are likely to last a long time. If you're looking for a reliable running shoe to invest in, these are great for runners of all kinds.
Comfortable even after longer wearing
Flexible
Attractive price
For some runners, the toe box was too narrow
These shoes were reviewed as really good for marathons and half marathons. They perform great on many types of surfaces- from the treadmill to light trails. Check them out!
Read more
Comfort
The EVA foam is thick and provides the right amount of cushioning. The big advantage of the shoes is removable insole which is thin EVERUN.
Durability
To increase the durability of the shoe, there are two rubbers used in the design. The first one is soft rubber in the forefoot and there's also IBR+ rubber in the midfoot. It increases not only durability but traction as well.
Breathability
The mesh is at the top and on the sides, it boosts the ventilation and keeps your feet dry and cool even during a long run. The shoes are also protective- especially for normal to low arch runners.
Weight
The shoes have an average weight. Even though there's a lot of cushioning, it feels lightweight.
Support
The TRI-FLEX boosts flexibility and increases the responsiveness. Good for runners with over-pronation.



Extra heel support
Saucony brand tech features
Durable rubber sole and flexible forefoot
Well-cushioned grid soles
lightweight
Narrow fit for those with wider feet
The Saucony brand is known for quality and excellence and the Freedom ISO is no exception. It has earned a top three spot on our list due to its high quality, affordability, durability, and comfort!
Read more
Comfort
These shoes are made for active individuals and are designed to support the feet of runners and athletes. The sole and outer design keep your feet stable and allow you to run for longer periods without fatigue or pain.
Durability
The Freedom ISO is a very durable shoe that will hold up well to the wear and tear of your most intense workouts or runs. If you want a durable shoe that will serve you well, this is a great shoe to consider!
Breathability
The fabric used in the outer and inner lining of the Freedom ISO is designed to be more breathable than most shoes so your feet stay cool and dry and comfortable for the duration of your running session.
Weight
These shoes are a little heavier which can be an issue for some runners but they are still relatively light and easy to wear, perfect for active runners who like to run on a variety of terrains.
Support
A final consideration that has the Freedom ISO in our top three products is the superior support and stability that they offer so be sure to get yours today and see the difference for yourself!



Good traction
Good breathability
Solid performing traction-triangular lugs
Suede and leather upper features
Robust but light
Nice FIT
A versatile shoe
Some runners have commented that initially, the shoe sole can be a bit stiff
Looking for a robust reliable shoe, here it is. This shoe will ensure a good level of durability and protection on those more challenging mid-tempo runs.
The shoe has a robust quality and offers reliability, a very nicely designed shoe with upper suede and leather features excellent surface traction due to the designed in innovative Triangular lugs, top performing cushion response for the underfoot and a shoe which gives a nice level of stability and comfortable FIT.
Read more
Comfort
A very stylish suede upper combined with leather overlays which have updated the durability level for this shoe. Comfort and enhanced stability due to the shoe tongue and padded collar, this shoe feels snug and secure and stays that way while running.
Durability
This is known as a robust shoe, so, the construction requires the use of top quality materials capable of giving durability. Saucony has delivered on durability and quality and this shoe will perform well for runners.
Breathability
A nice balanced level of breathability to ensure dry comfortable feet and less chance of skin friction.
Weight
In terms of weight, these aren't the lightest, but that is due to their additional support and gripping features.
Support
The mid-sole is Ethylene vinyl acetate a reliable material for a responsive underfoot cushion, you can feel the spring back after each touchdown. Durable Triangular Lugs on the outsole ensures you have confidence and performance boosting grip on challenging surfaces.



Good support
Lighter weight
Mesh upper-breathability
Good support to the sole
Attention to size when choosing a shoe
Some issues with the insole reported
If you are looking for a good quality running shoe that will meet your needs and serve you well on your runs then you need to consider the Nomad TR by Saucony.
Read more
Comfort
These shoes are designed to be comfortable and supportive so your feet feel rested and stable throughout your run. This will help you get more out of your runs and will improve your overall performance as well.
Durability
The Nomad TR running shoes by Saucony are built to last and will hold up to the wear and tear of even the roughest terrain and the most rigorous of training and workout sessions!
Breathability
These shoes use fabric that is open and breathable, which in turn, keeps your feet cool, dry, and comfortable while you are out for your run.
Weight
In terms of overall shoe weight, these shoes are middle of the range. They have enough substance to be durable and supportive while still being light enough to not bog you down during your runs.
Support
Like all Saucony shoes, the Nomad TR running shoes offer support right where your feet need it most and will help keep you moving for longer with less strain and fatigue in the end.



Good performing cushion
Durable Rubber outsole
Combination of synthetic and textile materials
Light shoe
Responsive
Stylish upper
Durability
Popular among neutral pronators
Minor questions regarding mid-sole flexibility
Breathability combined with versatility and good performance. This shoe gives comfort, nice lightweight and balanced cushion performance for a shoe designed for fast running. A nice shoe for runners that do not encounter excessive pronation, the shoe offers stability, good breathability to ensure dry comfortable feet and solid support in the underfoot area. The Breakthru may well be the shoe your wanting to add to your kit, read on and see.
Read more
Comfort
A comfortable and protective light shoe which offers a nice level of stability and a snug secure FIT. Materials used in the construction of the shoe are durable textile and high-quality synthetic materials working in conjunction to provide a protective stabilizing shoe structure
Durability
You get a durable rubber outsole with a solid feeling of stability, this firmness to the sole can be misinterpreted as not having enough flexibility, however, balanced flexibility is present and noticeable when it is needed.
Breathability
The cushioning is nicely balanced for a quick running shoe and high performing breathability combined with the impressive versatility through the upper which is perforated and gives an appealing ombre faded finish.
Weight
These running shoes are pretty light in weight, so they won't weigh you down when you hit even your longest runs.
Support
The underfoot support designed into this high performing shoe ensures a sensation of dependable stability and comfort. This ensures a good responsive ride, this shoe works for you while you run through the designed in Everun insole system offering a comfortable drop of 8mm. Neutral pronators will appreciate how this shoe naturally performs.


EVERUN cushioning
ISOFIT upper
Lightweight Support Frame
PWRGRID+
RUNDRY moisture collar
Bright and colorful designs
Narrow toebox
Sizes may run small
In search of an eye-catching shoe that offers cushioning while also remaining flexible? The Triumph ISO might just be the shoe for you. Read on to find out more.
Read more
Comfort
If you're looking for a shoe that's got all the goods and looks like a complete superstar, go for the Triumph. These Saucony running shoes are bright and crowd-stopping in their variety of color combos.
Durability
These running shoes are incredibly durable since they are made of high-quality materials that are built to hold up to long-term use.
Breathability
As far as breathability, these running shoes offer excellent ventilation so your feet stay cool and dry through each and every month.
Weight
It has a lightweight support frame that provides stability, and Pwrgrid+ that gives the midsole cushion. Its Run-dry moisture collar keeps away sweat.
Support
Its Everun cushioning provides responsive underfoot support and shock absorption at the same time. Its Isofit upper adapts to the shape of your foot providing flexibility,
Durable Saucony PwrTrac rubber sole
FLEXFILM overlays
Saucony Superlite EVA midsole
Breathable Mesh Uppers
Lightweight
Longer tongue may be uncomfortable for some runners
The Saucony Type A8 is the 8th edition of a powerful yet lightweight racing road flat that is designed to give you an edge. This low-profile shoe offers high-performance features and Saucony trademark tech at an affordable price.
Read more
Comfort
These shoes are based on 7 previous editions and have plenty of consideration and customer feedback built into the design. They have plenty of awesome features and, compared to other shoes on the list, sit in a mid to low-cost range are decently affordable.
Durability
The rubber soles are tough on roads and these shoes have plenty of great Saucony tech design that is centered around durability and keeping strong support no matter how many miles you put in.
Breathability
The mesh uppers are breathable and lightweight as well.
Weight
These shoes are built for road runners and are lightweight without sacrificing cushioning.
Support
The Superlite EVA midsoles provide great support and help you rebound with each step. The PwrTrac rubber sole is specifically designed for running on the road and track surfaces and offers great traction with plenty of flexibility.
Isofit technology provides supportive fit
PU sockliner adds comfort
Support Frame provides stability to the rear of the foot
Foundation Platform provides comfort
Pwrgrid+ midsole provides great cushioning
TPU pillars provide good stability
SRC Impact Zone absorb shock
Sizes may run small
Some users had issues with heel slippage
A running shoe that provides great support and stability while you run and will be quite comfortable.
Read more
Comfort
This is a quite comfortable running shoe that provides much stability while you run. It comes complete with Isofit technology that provides a supportive fit, a PU sockliner which adds comfort, and a Support Frame which provides stability to the rear of the foot.
Durability
This is a quality made and a durable running shoe that will last the average time for runners.
Breathability
The mesh uppers are breathable and lightweight as well.
Weight
These shoes are definitely on the heavier side, but that is due to all of the extra support features that they have to offer.
Support
It has a Foundation Platform which provides comfort, a Pwrgrid+ midsole that provides great cushioning, and TPU pillars that provide good stability. Additionally, its SRC Impact Zone will assist in absorbing shock when your feet hit the ground.


Very responsive shoe
Durability at the high level
Comfortable
Some runners said that the shoes are slippery on the wet surfaces
The Saucony brand stands for quality and though the Ride 8 is at the bottom of our list, it still honors that legacy and is a good choice for those who are in need of a new pair of running shoes this season.
Read more
Comfort
These shoes are comfortable and while there were some reports of issues with the insoles slipping out of place after extensive use these are still very comfortable and fairly well-designed shoes.
Durability
Ride 8 is a great shoe if you have been in search of a durable running shoe that will support your feet and feel good at the start of your run as well as the end of it!
Breathability
The fabric of the Ride 8 is designed to keep your feet dry and cool as it increases air flow and gives you a natural cooling feature as you run and workout.
Weight
As far as weight goes, these are fairly normal for this kind of running shoe but that allows for greater support and stability when you run and keeps the soles in good condition as well.
Support
Like all Saucony shoes, the Ride 8 offers an enhanced level of support that will protect your feet, cushion your heels, and keep your feet positioned correctly as you enjoy your daily runs and workouts.
Criteria Used for Evaluation


Comfort
Our most important measurement is the comfort. We will let you know what other runners think of the comfort level of these running shoes. How much cushioning is provided, does it have support, and does is provide flexibility? These are some of the things we consider when is taking an overall look at what kind and how much comfort a shoe provides.
When we rated each of our models for comfort we took a look at several different factors to ensure we were providing our readers with the most comfortable selections. First and foremost, we took a look at what actual users had to say about the shoes and how they hold up, in terms of comfort, during all of the runs.
We also took a look at any additional padding the shoes may have in the tongue or heel color. This padding helps prevent blisters from forming and ensures that you have a better fit. Make sure to take a look at the lacing system as well to ensure you get a pair of running shoes that fit you comfortably and securely no matter how far you run.


Durability
A good pair of running shoes should last between 400 and 600 miles. We want you to know if these shoes meet that criterion as far as durability goes, or if they will likely wear earlier or last even longer. We consider if they will stand up to the task they are meant to perform, what kind of materials are used, and how they are put together during the construction of the shoes.
The most important thing we looked at when we evaluated the overall durability of each of the running shoes on our list is what other real0world users had to say about each of the shoes. While manufacturers offer a suggestion on how long the shoes will last, the best way to really know is to put the shoes through the test of time.
Looking through actual user reviews will help you take a look at how the running shoes will hold up over the test of time. Make sure you research the terrain the running shoes are designed for as well because this plays a huge role in how long they will last. If you use your running shoes in the wrong terrain they won't last long as they were designed for.


Breathability
Whether you suffer from sweaty feet or not, you will find that having a pair of breathable shoes is a must-have--especially during the hot summer months. When we evaluated each of our selections in terms of breathability we took a look at the factors below to ensure we were choosing the best selections for our readers.
Do they have any additional ventilating features?
While many shoes are built to be breathable on their own, many running shoes also feature additional ventilation features that will optimize your overall breathability. If you suffer from sweaty feet you will want to look for a pair of shoes that adds additional ventilation features into their design to ensure your feet stay cool and dry as well.
Does the upper feature mesh material?
One of the most popular features breathable running shoes is mesh material in the upper portion of the shoes. The most breathable shoes offer mesh material in the upper, however, it is important to note that the mesh material will be less durable. This is especially important to remember for those of you who want a pair of shoes for your favorite trails or technical terrain.
Are they fast drying and/or moisture-wicking?
Although not all running shoes are designed to be fast drying or moisture-wicking, all lot of them do offer features that allow them to dry quickly. Those that offer moisture-wicking features will wick away moisture to ensure that your feet stay cool and dry no matter how much you sweat.


Weight
The weight of a running shoe can vary by its intended function. For example, trail running shoes often weight a bit more than road running shoes. We have determined if the weight of the shoe fits the intended activity the shoe is to be used for. We'll let you know if reviewers thought it was too heavy, too light, or just right.
Keep in mind that the running shoes come in a variety of different weight options to choose from. Some of the Saucony shoes we chose are really lightweight while some other models are on the heavier side. It is important to note, however, that even the heavier options will not weigh you down and are still lighter than many other "heavy" shoes.
The reason the running shoes on our list are heavy is that they are designed to provide you with additional support and stability than others. If you are a neutral runner you won't need those models but if you suffer from pronation issues you will need to opt for the shoes that offer the right amount of stability and support--which also means they will be heavier than other models.


Support
Depending on your foot type and where you intend to run the amount of support you need or prefer can vary by user. We've searched and found if these Saucony running shoes provide enough of the correct support for the type of use the shoe is intended for. When we evaluated the support of each of the running shoes we considered each of the following:
What type of foot are they designed for?
It is important to get a shoe that is made for your foot type. If you need additional support you will need to get certain models because others won't work. This is what you should look for:
Neutral runners: these types of runners don't really need too many additional features and can use the standard neutral running shoe. If you are a neutral runner you can stick to the lightweight options that don't offer a ton of cushioning--the additional cushioning may make you uncomfortable.
Overpronators and Underpronators:
If you are an overpronator or underpronator you will find that you need additional support to ensure you can continue running. If you are not sure if you are either you can do the wet foot test by wetting your foot and stepping on a piece of cardboard and looking at your footprint. Once you figure out if you are either, make sure you get a running shoe that is made for your needs.
Expert Interviews & Opinions
Most Important Criteria
(According to our experts opinion)
Experts Opinion
Editors Opinion
Users Opinion
By Default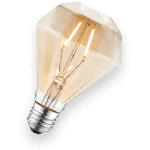 Consider what Grip you need.
You'll want to know how well the outsole of each Saucony running shoe is. For instance, how good is the shoe's traction? What surfaces do they perform best on? These are the things we consider when evaluating the grip of the shoe.
Invest in a shoe dryer.
Proper drying your shoes will make them last much longer and help with out control. Invest in a quality shoe dryer and use it each time you run.
Other Factors to Consider


Fit
Considering your Arch Type
Whether you have a high arch, no arch, or a neutral arch will have an effect on the type of running shoe you'll want to purchase.
You can use this "wet foot" test to determine your arch type.
Flat Feet
If you have no arch or a very low arch, chances are you overpronate. This means your feet roll inwards when you run. If you have flat feet you'll want to look at running shoes that are motion-Controlled.
Neutral
A neutral or medium arch consists of a curve in the foot that consists of just a little bit less than half of the width of your foot from heel to toe. People with neutral arches generally look for running shoes that provide good stability.
High Arch
If you have a really high arch the curve of your foot is significantly pronounced. People with high arches generally have difficulty with pronation, meaning they under-pronate/supinate, or the outside of the heel makes contact with the ground first. If you have high arches you've probably noticed the outsides of your shoes wear faster.
Those that have problems with supination should consider shoes that provide a good amount of cushioning.


Drop
Pronation is normal to an extent, but how do you find out if your overpronation is mild, neutral or severe? Severe overpronators have feet that excessively roll inwards. This means that the foot and the ankle cannot stabilize the body while you run.
Mild overpronators are the most common foot type. You'll notice that the outside of the heel makes contact with the ground first, and your feet roll inward slightly. This will result in your feet absorbing shock more effectively and allows the foot and ankle to support the body.
Neutral pronators will notice that somewhere between the middle and a little bit of the outward part of the heel is where your foot will make the first contact with the ground. Your feet will roll inward slightly allowing them to absorb shock more effectively, and the foot and ankle will support the body efficiently.
Supination is when runner under-pronate. You'll notice the outside of your heel makes contact with the ground first, but your foot does not roll inward. It will stay on the outside causing the impact to be concentrated outsides of your feet.
Frequently Asked Questions
q:

Is there a difference between the men's and women's models?

a:

Some of the models can differ in sizing measurements, styles, and color. There is nothing to restrict you from wearing shoe styles from both lines, however, and some people find it is easier to find sizing or colors they like if they expand their search to include both men and women's styles.
q:

Do they offer wide width sizes?

a:

Yes, many of Saucony's running shoes do come in wide widths. They do seem to run anywhere between a half-size and a full size small. It's best to have your feet measured to ensure proper fitting.
q:

Does Saucony offer returns or exchanges?

a:

They do accept returns, but not exchanges; however, you can also buy Saucony running shoes from other online stores such as Amazon.
q:

How should I clean my shoes?

a:

The best way to take care of your Saucony running shoes is to follow the care instructions on the product label. But as a general rule, you will want to wipe the soles clean after each run and brush off dirt and debris that is stuck to the outer fabric as well. Once in a while, you may want to clean the insoles to keep the shoe fresh and to prevent the growth of odor-causing bacteria.
Subscribe to our newsletters