10 Best Soy Milk Brands Reviewed & Rated
last updated:
Jun 05, 2020
If you don't drink cow's milk, whatever the reason may be, then you need to check out our list of the best soymilk brands out there to choose from. Soymilk is the perfect alternative to cow's milk and is just as good as other alternatives—like almond milk, oat milk, rice milk, coconut milk, and so on.

As you can see, you have tons of options, so why choose soymilk? The best soy milk brands ensure you still get the calcium and nutrients you would get from cow's milk—not to mention it is completely dairy-free and much lower in both calories and fat!

If you are watching your weight, or if you are a vegan or vegetarian, then you will love the brands we have listed. Most of them offer different flavors to choose from and are a perfect addition to your daily nutrition!

Enjoy our top picks below!
In a Hurry? The test winner after 10 hrs of research

Silk
Why is it better?
Delicious
Wholesome
Nourishing
Healthy
In a
Hurry? Editors choice:

Test Winner: Silk

4
Researched Sources
1.1K
Reviews Considered
10
Hours Researching
15
Products Evaluated
Brand
Product Purity
Flavors
Taste
Use
By Default
10 Best Soy Milk Brands Reviewed
Criteria Used for Evaluation


Brand
Because this page is all about the best soymilk brands, its important to look into each brand and see what they are all about.
Our page focuses on the best soymilk brands, so of course, we have to consider the brand that we are reviewing and discussing. The brand is important because soymilk itself is pretty similar as a whole—sure different brands offer different consistencies and flavors to choose from, but at the end of the day they are pretty similar and if you already love soymilk you will have some trouble picking a favorite.
When we took a look at the brands we were reviewing, we specifically considered how each manufacturer packages and stores their soymilk. This is especially important because it affects the quality of your milk—and dictates whether or not your soymilk needs to be refrigerated or not. Soymilk is typically stored in either plastic containers or in cartons.
Glass is rarely ever used nowadays, so none of the options on our list are stored in glass containers. Soymilk containers are designed to prevent the soymilk from being exposed to light to ensure that it lasts as long as it should—although soymilk definitely has a longer shelf life when compared to traditional dairy milk.
And, as you have seen from our reviews, depending on how the soymilk is packaged, some may last much longer than others.


Product Purity
The ingredients composed in the soymilk are an important point to look when purchasing soymilk.
Soymilk is an alternative to milk is composed of ingredients similar to those of pure milk, but different in that it is obtained from plants (soya beans) and not from animals. Soymilk is fortified with calcium, vitamins A and D, vitamin B12, zinc, and riboflavin. If you need vitamin B, potassium and proteins, you can go and choose soymilk.
Read also about best vegan running and workout shoes.
There is organic and inorganic soymilk and this can be read from the ingredients labels. If you want truly natural soymilk, it is important to look at the label to see if the beans where naturally grown or were genetically engineered. According to the reports on soybean crops, more than 70% of the world is genetically modified.
The scientific evidence has indicated that genetically grown crops, when consumed in abundance, can have adverse effects on animals and people as well. This is because these crops are grown with a lot of pesticides and herbicides than the naturally occurring soybeans. It is good to look into natural soybeans in the ingredients if you truly want organic soymilk.
You should notice that the content and profile of nutrients in soymilk differ from one brand to another, and thus it is important to have the knowledge of ingredients and what they can do. There are soymilk brands, which have salt and sugar, as their ingredients, and it will be wise to choose based on your preferences.
If you have health issues and you are advised not to take salt, you will look at the ingredients and avoid soymilk, which contains salt. In other cases, you may have problems with sugar, so it is advisable to avoid sweetened brands. Therefore, looking at the ingredients of your soymilk can guide you into determining which soymilk brand is best for you.


Flavors
The flavor is important, and we made sure to rate each of our top picks based on the different flavors they have to offer.
If you haven't tried soymilk before and are thinking of making the switch, you will love that many brands offer several flavors to choose from. This is perfect for those of you who are worried you won't be able to adjust to the taste of soy, or if you have tried before and didn't like it, then this is an excellent way to introduce soymilk into your diet.
While all brands offer plain soymilk when it comes to flavor options, not all of you may like the taste. Some brands may have a stronger soy taste when compared to other brands—and maybe you will like it, but if you don't just give other brands a shot and you will definitely find one that you will love.
The most common soymilk flavors, aside from the unsweetened option, is chocolate and vanilla. Most brands will offer this flavor and most won't have much of a soy taste since it is masked by the vanilla or chocolate flavor. Coconut is another popular flavor with soymilk—but less common across brands.
While you can use your soymilk for your coffee, if you want more flavor options then you should check out some soy creamers as well!


Taste
Taste is really important--especially when we are eating or drinking something every day--so make sure you get something that tastes great to you.
If you are picky about taste and texture, then you may be hesitant when it comes to trying soymilk out—assuming you never have before. Making the switch from cow's milk to soymilk can be easier for some and more difficult for others. As you can see from our flavors section, you have several flavors to choose from when it comes to soymilk.
So you can try out one of those until you get used to the taste of soymilk. But it is important to note that the flavors added to certain soymilks don't cover the typical taste of soymilk. Soymilk is made from soybeans, and some brands have a much stronger soy taste than others. If you have ever tasted a soymilk brand that has a strong soy taste, then you know just what we are talking about.
While some of you may enjoy that soy taste, not all of you will appreciate it—although most of you will get used to it over time and eventually enjoy it. The taste of soy is appealing to many people, so when you look through our reviews you will see us mention whether or not it tastes strongly of soy.
Some brands that offer different flavors may not mask the soy taste well either—so keep this in mind as you sift through your list of choices!


Use
There are several factors to consider when it comes to use—and no it is not just whether or not you can use your soymilk in your coffee and in your cereal.
Let's start out with the fact that there are studies linking soy to negative side effects. We took careful consideration when choosing the brands we featured in our list because while this may be true to an extent, it has also been found that a lot of it has to do with the type of ingredients the brand uses.
All of the options on our list use organic soybeans—which means they are free of synthetic chemical that can affect you negatively when you consume large amounts of soymilk. Look for the organic certification of on your soymilk box—and most of them should have this nowadays since a lot of awareness has been raised.
That being said, we know that many of you may want to replace all of your dairy product with soy ones. Soymilk is really versatile in its use because most of them can be used just like milk. So, you can use your soymilk in any of your favorite recipes. While not all of them will work for everything, there are some that truly can.
This means you will have a dairy-free alternative for those favorite creams and sauces that you love—and your favorite baking recipes can be completely dairy free as well!
Expert Interviews & Opinions
Most Important Criteria
(According to our experts opinion)
Experts Opinion
Editors Opinion
Users Opinion
By Default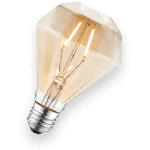 Soy
Switching to soy can give you the vitamins and calcium than regular milk can without you having to be worried about having too much. Think about the switch a lot of people have dairy allergies without knowing for years.
Myths
While there are studies that show that soy has high estrogen levels that can lead to breast cancer, it is important to note that these this needs to be done in excess.
Other Factors to Consider


Value
The expiration date indicates how long the soy milk brands will stay before it goes bad. When you go shopping, it is important to look at the soymilk, which dates are far from the date you are buying. Recently produced soymilk is fresher than that which has been on shelves for more than three weeks.
You will find that taking expired milk will make you ill, and this date should never be ignored. Most manufacturers will indicate the date of packaging and expiration date, and if you need the best, choose using the date of packaging as it indicates the period the soymilk has been on the shelves.
The prices of different soy milk brands differ, and this can be based on the flavors. When choosing soy milk brands, it is important you consider the price. Go for average and avoid buying soy milk brands that have too high prices as some of these prices are based on brand name and their company manufacturing cost, and it may not be the best quality.
Therefore, you should choose the soy milk brands you need whether flavored or not then, spend in line with your budget.


Bottom Line
The demand for soymilk is on the rise, and there are several soy milk brands both processed and homemade which are on our supermarket shelves and choosing the best might require you to watch out for certain features. Company promotion activities are also on the rise in terms of the nature of the products, what they contain, and the benefits they offer to consumers' health.
Buying the best soy milk brands should not be a challenge since these guidelines will help you to get the best. Since soymilk is food, it is important to consider your health and the safety of the soy milk brands before the considerations of packaging. The health and safety options can be found in the ingredients since you get to know which are good for your health and which are not.
While soymilk is stored in refrigerators like other dairy products in the retail stores, they can also be found in grocery stores at the section where you find natural foods. You can also sample different flavors if you have never had soymilk, and you may fall in love with a flavor you have never had before. The packaging type will also depend on the quantity you need.
It is you to decide which size, and the packaging method you will find convenient to carry. Therefore, when you are going to buy soymilk, let this selection criteria guide you. Soymilk shopping requires you to understand what you need in order to get the best quality soy milk brands being offered. Having no particular preference will land you in any soymilk, and thus you will not have got the best.
Frequently Asked Questions
q:

Should I go ahead and try it out?

a:

Yes, definitely. The different types of soy milk brands come with great nutrition for the consumer. They are rich in vitamins and calcium. Nevertheless, if you find the brands that require no refrigeration before opening them you would be able to save a lot of cash since you would buy them in bulk.
q:

How long does soymilk last?

a:

Depending on the brand that you buy, you may need to refrigerate the milk or not. However, for most soymilk types they would be able to stay without being refrigerated for a prolonged duration until that time that they would be opened when refrigeration becomes necessary. After they are opened most of these products would only last 10 days before going bad.
q:

Is soymilk a healthy alternative?

a:

Yes, if you buy it from the right dealers you would find something nutritious for a good price.
q:

Should I go for the sweetened or unsweetened flavor first?

a:

Such a choice would depend on your tastes and preferences. However, for a healthy living ensure that you go for the unsweetened version provided by the soy milk brands. Overall, the best soymilk brands on our list are among the best of the best.
Subscribe to our newsletters