10 Best All Black Running Shoes Reviewed
last updated
Oct 02, 2019
If you love black apparel, then you have come to the right place because here we feature the most awesome-est black running shoes. We know a lot of our readers prefer the sleek black look, so we decided to research and review your best black running shoes options out there!
Whether you are looking for
your next pair of main shoes for everyday runs
, or just want a black option to have around, you are in luck. The shoes on our list are the best all-black models because they are comfortable, breathable, and will look great whatever you wear.
So, whether you want a pair of shoes with lots of cushioning and support or just want a pair of black shoes handy, you will definitely find a pair on our list. Keep reading to learn more about our top 10 picks!
Enjoy!
In a Hurry? The test winner after 10 hrs of research

Nike FS Lite Run 3
Why is it better?
Lightweight
Breathable
Midsole cushioning
Surface traction
Durability
Flex gooves
Comfortable
In a
Hurry? Editors choice:

Test Winner: Nike FS Lite Run 3

2
Researched Sources
1K
Reviews Considered
10
Hours Researching
16
Products Evaluated
Color
Comfort
Stability
Durability
Value
By Default
10 Best Black Running Shoes
Criteria Used for Evaluation


Color
Black is the name of the game when it comes to color for the shoes here!
The color was our main priority when we were searching for the best all black shoes for running--obviously. What can we say, this is the first thing that we looked at before even considering a pair of shoes on this list. However, just because the shoes are black doesn't mean they are the same--make sure to consider the following when looking for the perfect pair of black shoes:
Different shades of black
The shoes on our list are all black running shoes. However, when it comes to things that we wear, like our running shoes, colors often differ from brand to brand. The type of color also depends on the style you are looking for and the look the brand was looking for. You can choose from matte black or lighter blacks to glossy black shoes or shoes that are as black as the night. Whatever you end up getting, just make sure it's something you love.
Black detailing VS All black running shoes
As we mentioned before, this page is dedicated to all black athletic shoes. This means they are completely black and don't just have a lot of black detailing on them. When we evaluated the color of these shoes, we did so on the basis that they were completely black with no detailing in different colors.
Are they available in other colors as well?
If you are here it is because you want a pair of black athletic shoes for runners. That being said, that doesn't mean you only want black running shoes. If you fall in love with a pair on this list and want them in a different color, check and see if they offer that option for you.


Comfort
Think about it, will you ever wear a pair of running shoes you can't comfortably run in?
Whenever we buy anything that we need to wear, comfort should be at the top of our list. As runners, it is important that we have a comfortable pair of running shoes to rely on. If the shoes we get aren't comfortable, chances are we won't train as often or as hard as we should--so if you want to make sure you push your self you will want to make sure you invest in a comfortable pair of running shoes that are all black.
What did real-life users have to say?
The first thing we took a look at when we evaluated the overall comfort of the running shoes we chose was what actual users had to say. This is important because oftentimes we won't really know how a pair of shoes will hold up until we try them out. Looking at what other people have to say will provide you with a great deal of insight!
Does it have additional padding?
Padding is a big deal when it comes to running shoes--and we don't just mean in the midsole of the shoe. We made sure to check and see if the tongue and collar of the running shoes were padded as well. This feature will help prevent slippage which ultimately prevents blisters and chafing from occurring.
Type of lacing system
The type of lacing system used by the shoe is important because it will determine to what extent you can adjust the overall fit of the shoe. Some lacing systems allow you to secure your feet into place better than others. Furthermore, some of us just have a preference on the lacing system of the running shoes we use--so remember to keep this in mind.


Stability
Stability is important--especially if you have specific issues to address!
If you are tired of dealing with your ankles rolling all the time, or if you like to tackle more technical terrain, then stability is something you really have o look out for. We evaluated each of our running shoes on this list based on their overall stability, however, it is important to note that the amount of stability varies from shoe to shoe.
This is because we wanted to make sure to provide you with a well-rounded option of shoes to choose from. Not everyone needs the same amount of stability--and too much or too little can be a bad thing--so, make sure to take a look at what we had to say in terms of the overall stability of the running shoes.
Running shoes with more stability will typically have more cushioning than others--so if they are plush that is a good way to tell. They also provide more shock absorption and responsiveness, so you are addressing other issues as well. Consider your own personal needs before making a decision on the type of stability you need--so you get a pair of shoes that fit your needs.


Durability
When we get a pair of running shoes, we hope that that they will last us a while--and there is nothing wrong with that!
Durability is one of the most important factors we take into consideration when we review running shoes. This is important to us because as runners ourselves, we know how important it is to our readers that they invest in a pair of shoes that they can rely on for more than just 3-4 weeks. Durability is a hard thing to determine because there are several factors you need to consider.
The type of outsole
The outsoles on running shoes come in all shapes and sizes. They are typically made of rubber--but not all rubber offers the same amount of durability. If you know you need something that can handle exposure to certain elements or that offers more grip then you will want to check out the type of outsole it has and how it will hold up in terms of durability.
Do they offer the right amount of stability and support?
Often times runners end up getting shoes that do not offer the stability and support features that they need. When we use shoes that don't offer the right levels of support and stability they ultimately wear down a lot faster in certain areas. If you overpronate you know exactly what we mean. Make sure to get the shoes with the right features to ensure you get the most durability.
What materials is it made of
This is by far the most important thing to keep in mind. Some materials just hold up more than others--and this is no different when it comes to your running shoes. Make sure to take a close look at what your shoes are made of before buying them. We considered this in our overall durability evaluation and rating of each of the shoes on our list.
How many miles can it handle, according to actual user reviews?
Long distance running shoes are in a league of their own when it comes to how many miles they can pack in. That being said, if you are a short distance runner you can still pack in the same amount of miles--it just means the shoes will last you longer.
Taking care of your running shoes
This is really important because if you don't care for your running shoes properly they won't last you as long as they are designed to. This means that you follow the care instructions that are offered by the brand and ensure that you follow them. At the end of the day, running shoes are only as good as you treat them.


Value
Value is more than just what you can afford, it's what the running shoes will bring to the table.
We are all on a budget--whether it's because we can only afford up to a certain amount or because we just don't want to spend more than a preset amount on a single pair of shoes. Whatever your budget is, you can be sure there is a pair of shoes for you on this list. However, value is more than just the price of your shoes and is so much more.
When we evaluated the value of the shoes we chose, we took all of the above factors into consideration. This means we looked at how people felt about there overall color and style, how comfortable they were, whether or not they offered runners any amount of stability, and how durable they were designed to be versus how durable they actually are.
Once you have narrowed down a few choices we want you to do the same, but apply it all to your own needs and personal preference. Do you like the style and black color of the shoe--yes there are options! Is it comfortable and durable enough for your needs and the terrain you like to run in? And what is your foot type--will the shoes offer the appropriate amount of stability you need?
These are all questions you need to remember to ask yourself when you are narrowing down your final pick. it doesn't matter how expensive a pair of shoes are or how well they fit into your budget if they are not going to fit your running needs. At the end of the day, you need a pair of running shoes that will make your running experience better--so prioritize that and incorporate it in the overall value of the shoes.
Expert Interviews & Opinions
Most Important Criteria
(According to our experts opinion)
Experts Opinion
Editors Opinion
Users Opinion
By Default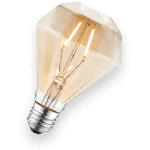 Get the look you want
Yes, all of the shoes featured on this page are all black, but that doesn't mean they all look the same. Some are more stylish than others and feature different designs that you may or may not like. To get the look you want stick to your preferences!
Other color options
If you find your dream shoes on this list and want them in a different color, check with the brand to see if that's an option. A lot of the shoes on our list are available in more color options!
Other Factors to Consider


Size
Size is really important and with running shoes, you have to make sure you get it right from the beginning. if you get the wrong size you will end up uncomfortable and may even want to just throw them or way or send them back. Get the size right from the beginning, and you will probably end up happy with the running shoes you purchase.
If you are loyal to a brand and model of shoe, and you find them on this list, then you will probably have no problem choosing the right size. However, if that is not the case, you will have to do some extra measuring and double-checking before ordering your choose. If you are buying a pair of shoes for the first time, try and make it to a store to try them out if you are able to.
On the other hand, if you know that you need to order online, make sure to size up and measure your foot. Take a look at the sizing chart offered by the manufacturer and then compare it to what actual users have to say about how the shoe fit. This is especially important if you have wide or narrow feet since you may have to take this into account before ordering your shoes.


Bottom Line
All in all, it is really important that you find a pair of shoes that will fit your specific needs and preferences. Make sure to check out our full product reviews to see what we have to say about each of the factors above. Once you do that, compare them to your own specific needs to ensure that the running shoes you want to get really will fit your need.
This means you need to make sure you get a pair of shoes will fit you properly. You want them to be comfortable and help you push yourself in your runs--not deter you. Of course, you want them to be black since all of the shoes on our list are black--but you will also want a pair of shoes that you want to wear. Make sure to get a style and design you will love to wear,
Most importantly, you need a pair of running shoes that will provide you with the stability and support that you need. Whether you need a lot of it or only a little, make sure you get a pair that offers the right amount! Lastly, you want a pair of shoes that will hold up to the test of time--so, make sure they can handle the use you want to put them through.
Frequently Asked Questions
q:

Are all of these shoes only available in black?

a:

No, a lot of the shoes featured in our top 10 list are also available in other color and pattern options. We chose black because that is the purpose of this page, but some of them can be found in other options if you want to get more than one pair.
q:

Is there a specific way I need to care for these shoes when they get dirty?

a:

A lot of the shoes on our list can be washed in the washer but need to be air dried. That being said, since they are all black, you won't have to worry about cleaning them as much as you would with other colors. If you get a pair in leather you might want to just try wiping them down as needed.
q:

I know these are running shoes, but can I use them for other activities as well?

a:

Absolutely! Of course, some of them are running specific but we made sure to provide you with a versatile list of shoes. You can use several of the shoes on our list to train and for other athletic activities. So, if you want versatile just take a close look to see if they work for you.
q:

Is getting an all black pair of running shoes worth it?

a:

Black is a great neutral color that will go with almost anything. If you want a sleek and minimalistic pair of running shoes—either as your main pair or just to have around—then a pair of the best all black running shoes featured on this list is definitely a great way to go!
Subscribe to our newsletters