10 Best Ankle Braces for Running Tested
last updated
Sep 19, 2019
If you are on the hunt for the best ankle brace, then you have come to the right place! Here we will go over the best selections currently available along with their Pros and Cons and what to look for before making your purchase.
Running is a demanding sport, and often times you may experience injury or unwanted symptoms that may require you to need additional devices to ensure that you can continue training. The best ankle braces out there will help you address many ankle issues you may be dealing with.
Whether you need additional
stability and support
to prevent your ankles from rolling or if you just need more reinforcement to help you prevent injury, the best ankle braces should address all of that without sacrificing comfort, breathability, and flexibility.
Take a look at our top picks!
In a Hurry? The test winner after 10 hrs of research

ASO Stabilizer
Why is it better?
Made in the USA, US manufacturing has higher quality control standards than many places
Stabilizing straps form an all encompassing figure eight type structure to support your ankle
Ballistic grade nylon boot shell provides your good bit of resiliency and protection
Elastic cuff closures makes sure to enhance support levels and keeps all laces and straps in their right place
Designed to be bilateral, in other words each size will fit left or right foot
Low profile, slides comfortably into almost any type of shoe
In a
Hurry? Editors choice:

Test Winner: ASO Stabilizer

3
Researched Sources
1K
Reviews Considered
10
Hours Researching
17
Products Evaluated
Comfort
Protection
Value
By Default
10 Best Ankle Braces for Running



Made in the USA, US manufacturing has higher quality control standards than many places
Stabilizing straps form an all encompassing figure eight type structure to support your ankle
Ballistic grade nylon boot shell provides your good bit of resiliency and protection
Elastic cuff closures makes sure to enhance support levels and keeps all laces and straps in their right place
Designed to be bilateral, in other words each size will fit left or right foot
Low profile, slides comfortably into almost any type of shoe
A few reviews indicated confusion over ASO's sizing chart, so take care to get this right otherwise you'll likely end up with a brace that doesn't fit
Coming in at an undisputed number one on our list is the ASO Ankle Stabilizer. Not only is this brace one of the best-reviewed options out there, but it is also the brace of choice for many pro and collegiate athletes. For runners, we see the most value in this particular brace, and that value comes from a trifecta of factors: a unique combination of comfort, support, and durability.
This brace is carefully designed and engineered for comfort and it also will not leave you wanting in terms of support. It's a hard balance to strike but ASO does this immaculately well.
Read more
Comfort
This brace has a contoured tongue which provides a flawless fit and is constructed from lightweight yet strong CoolFlex material. This material also acts as a lining on the interior of the boot around the heel area. Full marks for comfort and the stability is well covered by a stabilizing strap and synthetic stays on each side.
Protection
When it comes to protection, this brace is designed to really help you prevent injury and ensure that your ankles don't roll. Whether you are dealing with an injury or just need some reinforcement, this brace is a great option.
Value
The price you pay for the ASO ankle stabilizer will depend to some degree on the size you want. But any way that you slice it you're getting a good value here. There are quite a few products that cost more than the ASO which we think less of than this brace. No worries here in terms of quality or durability. The ASO is manufactured to rigorous standards in the United States of America by Medical Specialties, Inc.
2

. Mueller Adjustable Stabilizer



Side inserts help provide firm lateral support and protection for the most sensitive part of your ankles
Made from a soft neoprene blend that retains body heat to help ease pain and promote blood circulation
Lightweight design is ideal for prolonged use, won't screw up your shoe fit
Figure 8 strapping system offers custom support and controlled compression
Contains natural rubber latex, so if you're allergic this is something to consider
Mueller is a known commodity when it comes to braces and various types of fitness accessories. Mueller's gear is not flashy, but it's dependable and they have a proven track record. Their Ankle stabilizer is what we'd refer to as a standard ankle brace. It will lock your ankle joint in a bit, provide some stabilizing support and help you recover/prevent injuries.
Read more
Comfort
This brace is lightweight but provides excellent arch and lateral support with the criss-cross straps. This combo equates a relatively comfortable fit and a high degree of stability.
Protection
When it comes to the protection provided by this ankle brace, you will find this one is pretty standard. it will stabilize you and help you prevent injuries from occurring, and it certainly won't let your ankles roll.
Value
The Mueller Ankle Stabilizer can often be found on sale and, its position in the medium range makes it an excellent choice for people who want good quality but don't want to pay premium prices. There is a reason Mueller has been in business so long and that reason has nothing to do with manufacturing cheap products that wear down or break easily.
We've had Mueller braces that with sporadic use are in great conditions up to 5 years after purchase.



You can easily adjust the amount of support you want
No problems with irritation of the skin
Stylish look-it's not whole dark
Available in many sizes
It's low profile gives extra flexibility
Easy to wash
The material prevents skin allergies
Some buyers said it had stretched out after a few months
May provide not enough support
Kunto Fitness company specializes in fitness products. Known for very good quality, it guarantees one-year product replacement if something happens. This brace's versatility makes it a perfect product. You can enjoy the wonderful running performance as you don't feel you're wearing it.
Read more
Comfort
This tool is very comfortable, it's easy to put on and take off. Many buyers said it fits like a glove. The compression is fine but it provides enough stability. Your foot stays dry as this material prevents from moisture.
Protection
If you are tired of dealing with your ankles rolling around everywhere, then you will love this one. It will provide you with additional stability and prevent injuries from occurring.
Value
At first, you may think that the price is a bit high but it's worth it. You pay for very nice material- made of spandex and Lycra. It feels like you're wearing a thick sock, not a brace. This brace is really well made. Breathable compression allows you to run for hours. When it comes to durability, this one may stay with you for years.
4

. McDavid 195 Stabilizer



A study showed that athletes were 3 times less likely to get injured
Lightweight support
A wide range of sizes is available allowing for
Some users reported finding the strap/lacing combination to feel a bit bulky in the end
McDavid is another prominent brand within the brace industry, and therefore it's unsurprising that one of their products makes its way onto our list. The 195 ankle brace is another great tool that can be utilized in the name of helping your ankles out. The company claims that research has shown it to reduce your likelihood of sustained an ankle injury by up to 3x.
We are unsure how valid this claim is, but we do know that the 195 brace is a high performing brace with a good reputation.
Read more
Comfort
The 195 features a lace up design and has two large straps that cover the upper ankle and lower ankle/foot. This kind of emulates a good tape job, and we've found it to be great in terms of stabilizing your ankle in a comfortable way.
Protection
If you want to protect yourself from further injury, then this is the perfect brace. Yes, it is a little bulky, but if you really need to make sure you don't get injured again or ensure that your symptoms don't worsen, then you definitely need to check this ankle brace out.
Value
In terms of having a brace that can greatly expedite your return from injury or prevent further injury, we'd say the price associated with the 195 braces is more than fair. A thorough review of user comments/feedback shows almost zero complaints in regard to durability. As for the quality, with a slightly higher price tag, you can count on higher quality here. From steam stitching to the material itself, you won't be disappointed in McDavid.



Fantastic support
Provide comfortable wearing
PDF guide with additional exercises
It was too bulky for some buyers and some of them couldn't wear it with shoes.
Once you put this brace on, you won't put it off. This one is so comfortable even if you have pain in the ankle. It is available in 3 sizes. If you want to run with better protection, check this ankle brace.
Read more
Comfort/
This brace helps to stabilize and reinforce your ankle and as a result, you can enjoy many sports, not only running. This not only stabilizes but also help to cure muscle fatigue, swelling, sprains, and many other ankle injuries. There are stabilizers on the sides that help to relieve the pain. They are also helpful when it comes to reducing the pressure on the ankle.
There are special straps that are fully adjustable so no problems with adjusting the tightness. The double strap support gives you more confidence while running and arch contoured design really provides comfort. It usually fits with most of the shoes.
Protection
In terms of protection, you will love that this brace is comfortable and protective. If you need some serious stabilization and additional protection then you will want to check out this ankle brace to ensure you can continue training while preventing further injury--or nursing the one you already have.
Value
Venom is a less known brand and their products aren't very expensive. This is a high-quality brace with a great price. It is made from neoprene. That's why the brace is so breathable and it wicks the moisture very well. Many buyers said that it's a well-made product.



Easy to put on
Comfortable
Many runners liked that it's lightweight
Donjoy brace will give you the joy while running. Comfort that you need is here. Lightweight and very supportive, it will help you to protect your ankle from many injuries. See why we've choose DonJoy.
Read more
Comfort
This brace provides great protection for your ankle but at the same time, it doesn't slow you down. The brace is semi-rigid TPU shell and it has very soft EVA lining so it doesn't need to irritate your skin. It adapts really to the shape of your foot and that's what boosts the comfort. The design isn't bulky and this is low profile cuff.
It will be great if you want roll control and injury prevention but you want to have still a range of movement at the same time. Many reviewers really liked the white version of the brace. Adjustable Velcro closures, you can customize it to fit your foot perfectly.
Protection
Looking for a protective ankle brace? If so, this one is perfect! It is adjustable and easy to use--and best of all, it will provide your ankle with the support and stability that they need to ensure you don't get injured in the first place.
Value
The cost of this brace isn't the lowest. However, it's totally worth it and you can always try to buy it on sale. In our opinion, the quality is great. This last will do the job for a long time after purchase. Many reviewers also said that this is very high quality and durable product.



It's highly customizable
Fits both left and right
Adds much stability to the joint
Available in 5 sizes
It has spring steel stays to improve the support
McDavid's Protection Level 3- it gives maximum of protection
Some customers had problem with choosing the best size
A little bulky for a daily wear
McDavid 195 ,,brother" is one of McDavid's best selling products. Its' very important feature is that it is very lightweight-this makes runners happy as they can improve their mobility. It helps to prevent common injuries while running and gives a lot of comfort. Big advantage of McDavid's is that this is a company which focuses on creating products for athletes and active people.
Read more
Comfort
As it was said before, this one is very comfortable-it has a special ventilated tongue. Made from two-layer polyester/vinyl mesh keeps skin dry and cool. It's running without restriction.
Protection
When we took a look at protection, we found that this one offers a good bit of it. However, it is important to note that this one is pretty rigid.
Value
Some people may find the price a little bit too high but this product is totally worth it. Let's be honest – it's a small price for having excellent support. To be clear, it's one of the most durable products on our list and it can last for years. It's a high-quality product.



It's not too bulky for the shoes
The Velcro straps are well made
May not be best for people with very small ankles
The Vive ankle brace is another excellent option to consider. if you want a comfortable, effective, and durable ankle brace that will offer the protection that you need, then you definitely need to take a close look at the features this one has to offer.
Read more
Comfort
It's described as a heavy-duty ankle brace. It will provide very firm support for the tendons and joints in the ankle area. It minimizes the pain and helps you to perform better. The right amount of compression provides relief to the pain. It can be worn with or without socks. The open heel design and contoured design.
It stabilizes the ankle so it can be also perfect for healing after surgery. You don't need to tape it over and over as it has adjustable straps. Reviewers said that the material seems to be lightweight although some users with smaller ankles weren't satisfied with this product.
Protection
If you need standard protection, you will love this ankle brace. It is definitely bulky--but it is also adjustable.
Value
The pricing is very fair. Considering the fact that the brace is durable, this is a good investment. This is a neoprene blend, users reported that they didn't have a problem with any excessive sweating. The material is breathable, thanks to the open heel, there's a big level of air provided to your feet. Runners said that this product was ideal for running, nothing happened to it and it looked like a new one.



Has breathable mesh throughout to promote ventilation and release trapped heat
Does a lot to alleviate pain and can take the edge off of plantar fasciitis.
Fits well under running socks. Not bulky won't affect the fit of your shoes/socks
Medical Grade and cerfitied by the FDA
Doesn't provide quite as much support as structural braces
Sometimes an overbearing bulky ankle brace can be a hindrance as much as a benefit. This is where great little products like the Senteq Ankle Sleeve come in. These guards provide unmatched compression and stabilization for at-risk or injured ankles. The compression is extremely firm and the material also offers a warm/soothing effect.
This is a great tool for anyone trying to deal with the effects of minor sprains, strains, and other ankle maladies.
Read more
Comfort
In terms of stability and comfort, this brace has a number of things going for it his, these include a construction made from breathable nylon to provide better airflow, breathable wear, and also a double elastic strap which allows you to control the level of compression around each side of the ankle.
Protection
If you need a lot of stability and support to ensure you get the protection that you need, this ankle provides just that. Yes, it is sleek and minimalistic compared to other options on our list but it is just as effective.
Value
The cost is definitely more toward the economical end of the spectrum, but we believe these to be fairly priced, and represent an excellent value. The quality of the manufacturing of the Senteq Sleeves is quite good, however, because they rely on a compressive element you will not get the same lifespan out of them as you would another form of an ankle brace.



Very supportive-effectively reduces the risk of running injuries
Stretchy- it may be kept loosely or you can tighten it
Fits under most shoes- the brace is lightweight
Protects sensitive tendons
Easy to put on and fits either left foot or right foot
Prevents feet from sweating
FDA Certified
low-priced
Choosing a good size is quite uneasy
A bit bulky
Excellent protection against ankle strains, sprains and very useful after surgery in order to recover. It is one of the most comfortable braces and can be easily worn under socks. Made by Italian company who offers wide range of medical devices. It's made from breathable neoprene which is latex-free. It reduces the risk of running injuries.
Read more
Comfort
As it was said before, it's made from neoprene material which can retain heat as it increases blood circulation. Strapping attaches are long so you can tighten them. It fits both feet.
Protection
If you deal with ankle sprains or your ankles are always rolling around easily, then you will want to check this ankle brace out. It offers great protection against injury and is a great option for those of you who are recovering from surgery or previous injury.
Value
It's not expensive, very affordable, perfect for everyone who looks for good brace without spending too much money on it. Nothing happens to it after washing. The durability needs to be improved as some very active runners may use it up.
Criteria Used for Evaluation


Comfort
...you want something that won't be abrasive and that won't irritate the skin.
It needs to fit wonderfully and it can't shift when you exercise. To be honest, you can't expect to feel like you're not wearing a brace because it's rather impossible. But what you have to do is make sure that you have the size which is the best for you. If it's too big, it may not work. Make sure that the design appeals to you.
The color is also a thing that people care about but, to be honest, there aren't many colors when it comes to this market.
Is the brace breathable enough?
A good ankle brace shouldn't leave your shoe pooling with sweat. It needs to be made of a breathable material that allows adequate airflow to the area. This can also help to prevent bacterial growth and infection. Additional moisture can weaken your skin and lead to blisters or eventual cracking. An ankle brace that can help keep you dry is a great addition to your running arsenal.


Protection
...the added strength you need to stop those types of incidents from happening.
Protection is one of the most important components when choosing an ankle brace. This is largely the purpose of the brace, and it should be able to prevent overextension that can lead to injuries. If you have a weak ankle and it fails midstride, you could end up rolling it to one side and spraining or tearing something inside.
That extra brace can give you the added strength you need to stop those types of incidents from happening. It also increases your joint elasticity and compresses the area to improve circulation. Protecting your tendons is key, and the brace you choose should do this as well. Another factor to consider is exactly where you'll be running.
 Does it provide flexibility?
Very crucial feature- we don't want to be limited during running. Having a big range of foot motion is very decisive when it comes to our running performance. The brace shouldn't be too tight as it may cause bad circulation of blood. On the other side, if you have it too loosely it may not give you the real support and it may lead to injury.
Durability
Next important factor especially for very active runners. Let's be clear- you want something that won't fall apart after 4 times of usage. While searching for the best ones, it is highly recommended to make sure that they are great in every weather condition. Runners who love running in the rain should, for example, remember that some materials may color.
It's a big advantage if the product has a guarantee so if something wrong happens you can give it away and get your money back.


Value
We try to search for products which are affordable for people with every budget...
On the market, there are all the prices you can imagine. From dirt cheap braces to very high-priced ones. We try to search for products which are affordable for people with every budget but you must remember that sometimes you need to spend some money as it's an investment for the future.
We know that there are sites where they offer you very cheap products but usually, the price reflects the quality of the product. While searching for the best one, try not to look at the price first. It will be better if you evaluate other factors and then you will check if you can afford it.
Expert Interviews & Opinions
Most Important Criteria
(According to our experts opinion)
Experts Opinion
Editors Opinion
Users Opinion
By Default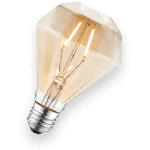 Bulkiness
Some ankle braces are bulkier than others. This doesn't necessarily have anything to do with the amount of support and protection that they offer, but you do need to weigh your options if you think the brace you want is too bulky.
Adjustability
Some of the ankle braces on this list can be easily slipped on but other braces offer more adjustability options to choose from. If you want a more adjustable fit that provides you with a more secure fit then you definitely need to look for this feature in an ankle brace.
Other Factors to Consider


Materials
Laundering shouldn't be complicated. Many products can be washed only in hands, the others must be washed in a washing machine.  You may think that's not a major thing when it comes to buying a brace but remember that there is always a risk of overstretching and as a result it may not be able to use.
When choosing the right material for your ankle brace, you want something that won't be abrasive and that won't irritate the skin. Many braces are made from hypoallergenic materials that are both breathable and bacteria resistant. Cushioning is another factor to consider. You want it to be thick enough to absorb some of the impacts without it becoming bulky or uncomfortable.
Some runners actually use hard plastic braces, but this is entirely based on your needs.


Bottom Line
Buyers sometimes complain about the weight of the product. Some ankle braces seem to be too bulky. It may have a bad impact on your running performance but there is one more big problem. Don't you think that brace should fit in your shoe and you should be able to wear it with sport running shoes?
If you're going to be exposed to the elements, you want to brace that's able to stand up to that type of punishment. It also needs to be sturdy enough to adjust to your cadence and the necessary level of mobility. It needs to be tight enough to provide support without cutting off circulation or interfering with your movement.
It's obvious that we don't want to wear anything that doesn't appear pretty for us. On the market, this product is usually in black or white version but it's intentional. Black and white are colors which are easy to wash ( especially black), there is a smaller chance that the product will color.
Frequently Asked Questions
q:

What are the different types of ankle braces?

a:

Basically, there are five types:

Lace-ups - extremely stable but not very comfortable, new models have very often Velcro straps which aim to make wearing more convenient

Straps-these ones are very popular among athletes, their price isn't very high. The big disadvantage of them is that it may be really hard for some people to put the brace on cause there are so many straps.

Sleeves - they are very accessible and comfortable. Their big weakness is that they are the least stable. They may be used by beginners, who have already started their adventure with running.

Stirrups-it is less complicated that straps, but this kind of brace are not suitable for sports

Hybrid- expensive but comfortable and stable.
q:

If I have circulation issues can I still use an ankle brace?

a:

Yes you can but you must look for a brace with laces. Thanks to this, you may adjust the tightness and you can loosen the laces when it's too tight.
q:

Can I wear my brace all the time or only for running?

a:

If you feel like you need to wear it more as your ankle is very sensitive, you can do it. However, wearing it all the time can cause weakening of your muscles as they are used very rarely. It's also a bad idea to sleep in it.
q:

Will my ankles weaken after using my brace for a while?

a:

This is true but if you do special exercises to strengthen them and don't wear it all the time, they muscles shouldn't weaken. The tool is the only kind of support and it doesn't make your ankle totally not working. If you wear it only when running, you shouldn't worry about as long as you don't wear it all the time.
q:

Can I use my running ankle brace for other sports as well?

a:

Of course. You can wear it when you play basketball, tennis, football, badminton, volleyball, hockey, running, hiking and a lot of different sports. The best ankle braces should be versatile and you should be able to use them for all of the sports you participate in.
Subscribe to our newsletters