10 Best Arthritis Creams Reviewed and Rated
last updated
Apr 25, 2019
Chronic
arthritis
can make it tough getting through certain tasks, without being stricken with pain. The pain, stiffness, aches, and numbness commonly associated with a major flare-up can make even the simplest of tasks nearly impossible. With that being said, a topical Arthritis cream can certainly help you to get some relief, at least temporarily. There are many different best arthritis creams to choose from, and the aisles are full of options. It can be hard to know what products to choose when you are in pain and want relief now! It is not good when you are in pain and want relief and to feel better.
To help, we have put together a list of the 10 best arthritis creams to help you get information and pain relief you deserve. Read on to learn more about shopping for the best arthritis creams available!
In a Hurry? The test winner after 8 hrs of research

Boiron Arnica
Why is it better?
Effective 
Non-greasy
Does not stain
Odorless
Natural ingredients 
In a
Hurry? Editors choice:

Test Winner: Boiron Arnica

3
Researched Sources
1k
Reviews Considered
8
Hours Researching
15
Products Evaluated
Potency
Comfort
Use
Ease of Use
Versatility
By Default
In Depth Review Top 10
Boiron Arnica
Topricin Pain Relief
T-Relief
Australian Dream
MaxRelief Arnica
Capzasin-HP
The Feel Good Lab Relief
Joint Flex
Castiva with Capsaicin
Creation Farm Balm of Gilead Herbal Salve
Table of contents
Criteria Used for Evaluation
Other Factors to Consider
Frequently Asked Questions
Sources
Best Arthritis Creams



Effective 
Non-greasy
Does not stain
Odorless
Natural ingredients 
Expensive
Arnica ingredient may not be suitable for those with high blood pressure
This Boiron Arnica Cream is suitable not just for relieving joint pain and stiffness but also muscle pain, as well. It can reduce swelling and clear up the appearance of bruised skin. It's a great option for those with easily irritated skin. It comes in a small tube of 2.5 oz.
Read more
Consistency & Ingredients
This cream formulation features, as its main ingredient, Arnica montana, which is a useful natural pain relief substance. The Boiron cream does not stain clothes nor does it leave a greasy residue on the skin. Reviewers liked the thick consistency of this Arthritis cream and that it was easy to apply without making a mess. Users also appreciated the inclusion of Arnica, which they found very useful. They also liked that the active ingredients were natural. Some users noted that they had issues with this Arthritis cream because of its high Arnica content. Those with blood pressure issues may want to avoid this type of topical pain treatment since Arnica may cause blood pressure to spike.
Efficacy & Application
Your best bet with this Boiron Arnica cream is to apply it quickly as soon as you notice the pain. Reviewers found this Arthritis cream particularly useful for bruising, even heavy bruising that was the result of surgery. For the best results, the Boiron cream should be re-applied to the affected area regularly.
Odor
This formulation does not have a fragrance. Users particularly liked the fact that the Boiron cream was odorless. Unlike other products of this nature, the cream is indeed unscented.
Shelf Life
The tube this Arthritis cream comes in is rather small, especially for using it regularly. Some reviewers noted that the product was reasonably expensive considering its size. This Arthritis cream is available in other formats, though.



No smell
Dries quickly
Absorbed quickly
Only need a dime sized amount 
Ingredients not well-indicated according to reviewers 
This Arthritis cream comes in three size formats including 2 oz, 8 oz, and 32 oz containers. The topical pain treatment is an excellent alternative to potentially addictive pain pills. It's suitable for those with arthritis as well as those with other types of joint and muscle pain. Some even use it to treat headache pain!
Read more
Consistency & Ingredients
This Arthritis cream is composed of 11 ingredients and does not require a prescription. The ingredients are said by the company to be 'natural biomedicines.' Reviewers liked the thick creamy consistency of Topricin especially that it quickly dried on the skin. It's quickly absorbed and not at all messy. Although directions encourage repeated use, some users pointed out that some of the ingredients are not suitable for use by individual patients (e.g., Kidney patients). One of the main active ingredients is Arnica. Reviewers liked that the cream did not use heat to mask or dull pain.
Efficacy & Application
Topricin works well if used regularly. Reviewers found the cream effective in reducing pain and said that massaging it into the skin helped enhance its efficacy. Only a small amount of the cream is required to massage into the skin for pain relief.
Odor
The pain relief cream doesn't have any distinct odor, which reviewers cited as a bonus. It's tough to find pain relief or Arthritis creams that don't have a strong medicinal smell. Thankfully, Topricin is fragrance-free.
Shelf Life
Topricin has a shelf life of about four years or so. When applying this Arthritis cream, only a small amount needs to be used to ensure effectiveness. Application of this Arthritis cream should be frequent to provide pain relief, but any of the available formats should last a while.



Inexpensive 
Organic formula
Works well
Works quickly
Odorless 
Short shelf life
Arnica ingredient may not be suitable for all users
An Arthritis cream designed uniquely for arthritic patients and others with joint pain. Contains an intense concentration of its active ingredient and is Organic. The company also offers a guarantee. Try this Arthritis cream and if you're not satisfied, even after using the entire tube, send it back!
Read more
Consistency & Ingredients
This Arthritis cream includes 12 additional ingredients that help treat aches and pains. Also contains shea butter so this Arthritis creams moisturizers as it works to relieve inflammation and pain. Note that this product contains Arnica, which can be contraindicative with blood pressure medications. It may also cause blood pressure to spike for some users.
Efficacy & Application
Reviewers found the cream worked effectively and helped them reduce their OTC painkiller consumption. Some were less convinced of the significant effects, saying that they felt no difference after applying this Arthritis cream. For those that found the cream effective, the product seemed to work quickly, within minutes.
Odor
Hurray! No odor! Another Arthritis cream on this list without a strong medicinal smell when applied to the skin. No one wants to smell like they've been living in their medicine cabinet. Reviewers appreciated the odorless formula.
Shelf Life
This Arthritis cream does not have a very long shelf life, so it's best used by someone who requires frequent application.



Effective pain relief
No odor
Greaseless application
Unique active ingredients for pain relief 
Just need a small amount for it to work
Didn't relieve pain for everyone
Another pain relief cream with an empty container guarantee. Use it all up and find it doesn't work right? The company will refund you. This Australian Dream cream features a different active ingredient than the other options on this list so far. Helps by improving blood flow in the affected area.
Read more
Consistency & Ingredients
This Arthritis cream includes different ingredients than other creams on this list. Does not use heat to mask pain, instead includes histamine dihydrochloride to promote blood flow to the area where applied so that the body can naturally heal pain on its own. This Arthritis cream also provides emu oil among other inactive ingredients. The Arthritis cream isn't greasy, and reviewers liked the thick cream consistency. Users also liked that it was absorbed quickly by the skin. The Arthritis cream goes on smoothly and doesn't leave any nasty residue on the skin.
Efficacy & Application
The majority of reviewers found the Arthritis cream to work wonders for arthritis pain. Reviewers liked that it targeted joint pain fast. A few reviewers didn't feel a measurable difference when applying the Arthritis cream to affected areas, however.
Odor
Reviewers particularly appreciated the odorless formula of the Australian Dream cream.
Shelf Life
You need a dab to apply to the skin for the Australian Dream cream to work as indicated. Using a small amount is sufficient and ensures you'll have enough cream to last a little while.



Effective for most users
Fast acting
Good active ingredients 
Greasy and sticky
Small container 
This MaxRelief cream comes in a small jar with plenty of Arnica to prevent and relieve joint pain due to arthritis. The brightly colored jar is easy to spot in your purse or backpack when the pain starts to cloud your mind. Includes natural ingredients that get to work right at the source without the help of cooling or warming sensations that might mask the pain instead of treating it.
Read more
Consistency & Ingredients
Its active ingredients include Arnica, Emu Oil, and Eucalyptus. Ingredients are natural. Camphor is also included as an active ingredient, but there's no stinky menthol in this cream. Some users found this cream a bit too tacky for their liking. Its stickiness, compared to other Arthritis creams, made it tough to apply correctly and was hard to use without feeling messy or gross. Others found that once applied to the skin the Arthritis cream felt very nice. The majority of users found the cream particularly greasy, though. Feels a lot like a body lotion than other pain creams, which some liked, while others would have preferred a quicker drying substance.
Efficacy & Application
The formula provides fast-acting pain relief immediately. This Arthritis cream also lasts for several hours. They are meant to be rubbed gently into the skin. Reviewers found this Arthritis cream useful and liked it better than other options on the market.
Odor
Some users found this Arthritis cream was not smelly at all and had no odor, while others found the smell to be pungent.
Shelf Life
Some reviewers noted that the pain relief provided by MaxRelief cream was not very long-lasting. The small package may not last very long for someone with a chronic pain condition like arthritis.



Very effective for arthritis pain
Odorless
Easy to apply
Long-lasting 
Some may be sensitive to the active ingredient 
This arthritis cream contains an ingredient from a hot pepper to help relieve pain. Don't worry. It shouldn't burn your skin unless you have an allergy. If you're not sure or have sensitive skin, test this Arthritis cream on a tiny patch of skin to ensure you won't break out in hives or irritate a larger area of skin.
Read more
Consistency & Ingredients
Capzasin cream contains 0.1% of its primary active ingredient 'Capsaicin,' which is sourced from chili peppers. Ever wondered why it's a bad idea to touch your eyes after dicing up some hot chilies? It's because of Capsaicin. Keep it away from your face until after you wash your hands to avoid the painful burning of your eyes. If you are using Arthritis creams on your hands because that's where the pain is located, don't touch your face until the cream is completely absorbed.
Efficacy & Application
Capsaicin is an excellent active ingredient because it works to help reduce pain caused by arthritis. You'll see the best results with this Arthritis cream if you put it on regularly. This Arthritis cream provides a warm sensation to the skin. Some liked it, while others found it uncomfortable or even unbearable. If you're sensitive to this type of product, it may be best to try a different pain relief cream.
Odor
This Arthritis cream doesn't have a strong odor, so it's easy to apply and head off to wherever you're going — no need to wait until a strong medicinal smell subsides. Reviewers appreciated the odorless formula.
Shelf Life
Reviewers found the pain relief from this Arthritis cream was long-lasting and re-application of the cream was only necessary every few hours or even more sporadically.
7

. The Feel Good Lab Relief



Attractive packaging
Includes all-natural ingredients
Very faint smell
Moisturizes the skin
Dries quickly
Some found the cream a bit sticky
With a company name like 'The Feel Good Lab,' you'd expect some great results, and that's what you'll get with this Arnica infused pain relief cream. It comes in various sizes including 1.2 oz, 3.4 oz, and 6.8 oz. A blend of ingredients works to reduce joint pain and muscle aches. Also included are skin softening agents, so repeated use doesn't dry up your skin. Free of harmful chemicals and GMOs, this cream provides natural pain relief where it's most needed.
Read more
Consistency & Ingredients
Contains a blend of 30 ingredients including the ever popular pain reliever Arnica as well as Turmeric, which is a known natural anti-inflammatory. Also includes coconut oil to moisturize the skin and a variety of other natural ingredients that you'll instantly recognize. Users with sensitive skin found this cream to be an excellent choice. Some reviewers did find this Arthritis cream a bit sticky, but otherwise a great pain reliever. Also important to note is that this Arthritis cream is FDA approved. As always, check the ingredient list to make sure you are not allergic to any of the components used in the formulation.
Efficacy & Application
Most reviewers were incredibly impressed with this Arthritis cream and found it to work exceptionally well. Users also liked the way it left their skin feeling soft and smooth. Reviewers liked that this Arthritis cream dried quickly, too.
Odor
This Arthritis cream does contain menthol, so there's a faint scent, but it dissipates quickly upon application. Reviewers liked the understated fragrance profile of the cream and wanted that it did not contain any perfumes or dyes.
Shelf Life
Users liked that the tube of this Arthritis cream was well-sized for frequent use. You can buy it in different sizes, too. The small size is perfect for travel. Pain relief was also long-lasting.



Moisturizes the skin
Dries quickly 
Long-lasting
Works well for arthritis pain
Strong smell, say some reviewers 
An arthritis cream that contains natural ingredients including skin moisturizers. No need to go to the doctor for a prescription to get your hands on this pain relief cream.
Read more
Consistency & Ingredients
This Arthritis cream includes Glucosamine to help with joint pain and irritation. Doesn't leave a sticky film on the skin and helps to moisturize the affected area. Also includes Camphor as its main active ingredient. Reviewers were impressed by the feel of this Arthritis cream on the skin. It's more of a lotion, and it's easy to apply to the skin.
Efficacy & Application
A unique formulation ensures that this cream dries quickly and is absorbed post-application quite rapidly. Most reviewers found that the cream worked quite well for arthritis pain.
Odor
The company claims this Arthritis cream doesn't have a strong smell and once applied leaves no odor. Reviews were all over the map when it came to fragrance. Some users found the menthol-like scent to go while others found it was overpowering.
Shelf Life
If used daily for chronic pain, this pain relieving cream should last a couple of months.
9

. Castiva with Capsaicin



Fast acting
Absorbs very quickly
Faint smell
Works well
Some may be sensitive to the Capsaicin 
Here's our second pick that contains Capsaicin. If you like a bit of heat when it comes to pain, this is an excellent choice for pain relief. Comes in a 4 oz tube and works not only for arthritis pain but for muscle aches, as well.
Read more
Consistency & Ingredients
This Arthritis cream is made with castor oil, which allows the active ingredient of Capsaicin to get deep into the skin a lot quicker than without it. Don't use this if you're sensitive to heat or the included elements.
Efficacy & Application
Reviewers found the Castiva cream to work very well. They found the castor oil base did indeed encourage faster absorption and pain relief. Some users noted that washing hands after an application was critical to avoid touching the eyes with the Capsaicin infused substance.
Odor
Reviewers noted the cream did have an odor, but it was not unpleasant. Users who commented on the smell were pleasantly surprised by it. They said it was mild and not at all overpowering.
Shelf Life
Reviewers seemed to have different experiences when it came to the length of time that pain relief lasted. Some found the cream's pain reducing powers lasted for hours and hours while others were less impressed with its ability to take away the pain for long periods.
10

. Creation Farm Balm of Gilead Herbal Salve



Natural ingredients
Helps reduce inflammation and pain
Pleasant smell
Long-lasting 
A little messy to use 
Not as potent as other brands 
An herbal balm that comes in a lovely 4 oz jar. This herbal concoction contains various natural ingredients that help with arthritis pain.
Read more
Consistency & Ingredients
Some of the ingredients in this balm include Eucalyptus, Juniper, and St. Johns Wort. Reviewers said that the balm felt a lot like Vaseline, which means it's quite messy. It's tough to wash off, as well.
Efficacy & Application
The balm works well to reduce inflammation and works as a rub for times when the flu or a cold hits. The bulk of users found the balm very efficient when it came to relieving pain from arthritis.
Odor
Most reviewers found the smell to be nice and pleasant. Natural ingredients are included to bring users a mildly scented balm.
Shelf Life
Lasts a relatively long time since a little goes a long way. The fairly large jar should last a fair amount of time for most.
Criteria Used for Evaluation


Potency
It is important to think about how potent your mediation rub of choice is potent and powerful. There is no point in using an arthritis pain rub that is too weak to do much good. But at the same time, you do not want something so potent that it causes problems or side effects. It is why you need to read the label carefully and make sure you are choosing a product that is right for you. We here at RunnerClick made sure to consider the potency of the ingredients for each product that we listed on our guide here. One important point to remember is that often, the more potent Arthritis creams and salves can work great, but they may also carry a strong odor with them and may feel too hot or cold on the skin.
We focused on Arthritis creams that had the most pleasant consistency for application. I mean who wants there skin to feel sticky and greasy. Our job is to guide you to the wealthiest Arthritis creams for pain and confidence. It is essential for us to keep consumers happy and healthy focusing on Arthritis creams with more natural ingredients that are easily recognizable and pronounceable, with so few ingredients you can quickly acknowledge the effective and active ones. Most of our picks will not stain close and contain a hydrating ingredient to stomp out that dry skin.


Comfort
Comfort here means having pain relief options that don't feel weird on the skin, and that doesn't cause additional discomfort or problems. The ultimate goal of using arthritis pain rub is to relieve the pain and feel good. The last thing you want is to reduce your pain and stiffness and replace it with a greasy or sticky feeling. Some rubs absorb better than others, some linger on the skin longer, and some last longer. You will want to make sure you feel comfortable after using the rub and will be able to enjoy your day without being distracted by any after effects. It comes down to personal preference and may take some trial and error to nail down.
To determine efficacy, we examined hundreds of reviews for each product listed to see whether consumers were happy with the pain relief results of the Arthritis cream in question. It was also taken into account how customers felt about the application process and the way it felt on the skin. We also looked at how each Arthritis cream was meant to be applied to the skin and how easy users felt it was to do so.


Use
It is essential to think about how you plan to use your pain cream and how you will need to use the store and apply it. Most Arthritis gels and Arthritis creams are asked the same way, but some come with hands-free and mess-free rollers and applicators to make the job easier and faster. You are also going to want to consider if the arthritis rub is created with oil or water-based products as this can significantly affect how it will be used and applied and where you can use it. Also worth considering is how often you can use the rub. Some can be applied only 1-2 times a day and others can be used more frequently so find how bad your pain is and how often you want or need to apply the pain rub.
Looking at reviews, container sizes, and suggested expiration dates, we evaluated the shelf life and the usability of the substances on this list. Looking at shelf life is a good indicator of value and how often you are going to be able to use the Arthritis creams and what application rate you will need. An Arthritis cream that requires just a small dollop to provide adequate relief will last a fair amount of time on the shelf.


Ease of Use
People consider "ease of use" to be more than just how they apply the Arthritis creams to the skin and has more to do with how easy it is to use in daily situations and how things like odor and consistency affect use. Many factors can affect how comfortable a pain rub is to use. Everything from whether it is oil or water based, to how long it lasts can impact how easy you think it is to use. In most cases, we looked at ease of use in regards to how quickly the product could be applied, how messy it was, its potency, and if it could be used throughout the day if needed. You want fast, reliable relief from your arthritis pain, so it is essential to find something that works that doesn't become a challenge or chore in and of itself
It is the main concern for many people using any pain relief cream for Arthritis. The medicinal ingredients often make this type of Arthritis cream smell secure. You end up leaving the house smelling like some therapeutic substance. While many of the Arthritis creams feature a scent that fades away once applied, others have a pungent odor. For some, it's not a deal breaker, as long as the Arthritis creams are active, while others hate a strong smell. Many of the Arthritis creams featured on this list have an odorless formulation so you can slather on the pain relief treatment and leave your house not having to worry about whether you stink.


Versatility
The final major factor we wanted to focus on when looking for the best arthritis pain rubs available was how versatile they are. Many different things can cause pain and arthritis are believed to be linked to other stimulants and factors such as toxins in the body and our body's reaction to toxins in the environment. A good pain rub will be able to provide some relief to a wide range of pain and discomfort associated with arthritis. We here at RunnerClick tried to find versatile pain rubs to help you with a variety of painful symptoms.
Remember, the right pain rub is one that can work on different types of pain and can address pain caused by many factors.
While Arthritis creams may provide temporary pain relief, you can also limit triggers to prevent pain from occurring on a regular basis. Arthritis is a condition that causes inflammation of the joints. By preventing triggers that cause inflammation you can reduce your risk of a flare-up. What should you avoid if you suffer from arthritis?
Smoking or cigarette smoke
Sitting around
High-impact activities
High-stress levels
Obesity
Expert Interviews & Opinions
Most Important Criteria
(According to our experts opinion)
Experts Opinion
Editors Opinion
Users Opinion
By Default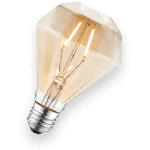 Allergies and ingredients
While some creams for arthritis are made of more natural ingredients than they are of chemicals, that doesn't mean they are completely free of allergins. Since everyone is different it is important to check the ingredients and make sure that you aren't allergic to anything listed.
Try it out first
If you have sensitive skin, or just want to be a little cautious, you should try out the cream on a small patch of skin first--you can never be too safe! Buying smaller trial sizes is always best and it will save you from spending a lot of money on a large bottle of pain rub that you will not or cannot use.
Consider lifestyle changes.
Medical breakthroughs make like easier and no one should ever tell you not to use the medications available to you. However, you can and should take a more personal approach to your pain management along with your medication. Lifestyle changes can make a big difference-eating better and losing weight, reducing alcohol consumption, eliminating all tobacco use, and working with your doctor more closely can all help reduce pain intensity ad duration when you do have a flareup!
Other Factors to Consider


Bottom Line
How did we evaluate our top ten picks for Arthritis creams? We examined what results users have gotten from the different Arthritis creams. How longlasting and quickly Arthritis creams work. Also looked into the consistency and ingredients, how comfortable they are during and after application. We even went into if they had a pleasant smell or not. Our goal was to help you find the best pain relief Arthritis creams available, but often there is more that can be done!
Sure, using Arthritis creams can help with painful joint inflammation, but if you combine natural treatment options, you'll get the best results. Of course, talk to your doctor if you're experiencing pain that impacts your life to see if they can help you with a treatment plan. In addition to using topical pain relievers consider also doing the following:
Lose weight
Get moving
Look into acupuncture
See a physical therapist
Frequently Asked Questions
q:

Why do many pain relief creams contain menthol or camphor?

a:

Menthol and camphor effectively "mask" any pain you are feeling by providing a cold or hot sensation on the skin. They're not just covering up your symptoms, though, as many of these creams contain other active ingredients which can provide pain relief by stimulating certain hormones or helping relieve your nerves. Menthol and camphor are just the first lines of pain relief.
q:

Do I need a prescription to use any of these Arthritis creams?

a:

No! All of the Arthritis creams listed in our guide are available to buy online over-the-counter; if a prescription was required, they could not be sold online. Just because they are not prescription products, however, does not mean you should be careless with them. Always read the label and follow the instructions carefully, and consult your physician before you start using any new Arthritis creams.
q:

Should I be worried about the safety of using these types of topical pain relievers?

a:

Most people who use the products listed here will not experience any side-effects at all. That being said, there are exceptions to every rule, and if you suffer from any allergies or sensitivities, it is well worth checking the ingredients to ensure there is nothing present which may harm you. Always read the label carefully and test out the product on a small patch of skin first. That way, if you do suffer a reaction from the product, it will only affect a small part of your skin. Anybody using blood thinners or use other medication should first consult their doctor.
q:

I'm allergic to aspirin, can I use topical pain relievers?

a:

Check the ingredients of Arthritis creams carefully. Some Arthritis creams contain NSAIDs like aspirin. You can ask your pharmacist for guidance or speak to your doctor to ensure Arthritis cream is safe to use.
q:

Besides allergic reactions or medication interactions, are there any side effects to look out for with arthritis creams?

a:

Some users may experience irritation when the skin is exposed to certain ingredients. If you're worried about reacting, test a tiny patch of your skin before applying the Arthritis creams to liberally. Products with Capsaicin are generally safe to use, but users should be careful not to make contact with the eyes. Always wash your hands after handling your Arthritis creams or wear gloves when applying it, and only use the Arthritis creams as instructed on areas where they are intended.
q:

Can I get by with an OTC pain rub instead of the RX one my doctor prescribed?

a:

While all of these OTC pain rubs can help reduce pain and all the other symptoms associated with arthritis, they should not replace medications recommended and prescribed by your health care providers. Your doctors know your overall health and medical history and understand what other medications you may be taking and what health conditions you may be dealing with. Ingredients in any medicine have a risk for side effects. Using OTC medications can increase these risks if you are not communicating with your doctors about what you use. SO it's best to use what your doctors recommend to you.
Subscribe to our newsletters