10 Best Athletic Socks – 2021 Buyers Guide
last updated:
Jun 07, 2021
When's the last time you thought about your athletic socks as a key performance accessory? They're often an after though, right?

That's an issue in our book, as sock technology has gotten better and better over the last decade and the old commodity socks just don't cut it anymore.

If you are breaking in a new pair of athletic shoes, a soft and supportive sock can help cut down on blisters and protect your feet from hot spots. Plus, advanced materials such as Merino wool is ideal for running in cooler climates because it holds in heat while keeping your feet dry. In this guide, we tested and reviewed some of the very best athletic socks on the market. All so you can be confident in your purchase decision.

We got your back...and your feet!
Our top pick is...
Nike Dri-FIT
Why is it better?
Trusted brand
Dri-FIT fabric
Additional arch support
Upper mesh panels
In a
Hurry? Editors choice:
Test Winner: Nike Dri-FIT

4
Researched Sources
1.6k
Reviews Considered
17
Hours Researching
15
Products Evaluated
Materials
Comfort
Breathability
Style
Value
By Default
Criteria Used for Evaluation

Materials
A sock needs to be made of materials that can breathe, that is durable, and some materials may even offer unique abilities like anti-bacterial properties, extra cushioning, or compression.
If you're choosing a sock for any athletic endeavor, you should choose a synthetic fiber. Cotton might sound like a comfortable option, but it is a poor choice for athletes. It fails when it comes to moisture management, and isn't a good choice if you're going to be working up any kind of sweat. Like other parts of our bodies, our feet do sweat, and it's important to choose a material that can handle sweat. Synthetic fibers are much better at dealing with moisture and tend to dry a lot faster than non-synthetic ones.
Of course, there's always an exception to the rule. Merino wool is an often used material for athletic socks providing excellent moisture management, comfort, and antibacterial properties. It also can keep feet warm when it's cold out and cool when the weather is a bit steamier. Wool socks are also easier to care for than other fabrics, and it doesn't hold onto odors like other materials. This is a pretty big bonus when we're talking about sweaty feet. Many will prefer a material like Merino since it's more natural and comes from sheep making it a renewable resource.
Apart from the material of the sock, the way the sock has been sewn together is also important. Choosing a sock with minimal seams will ensure that you'll stay blister-free. Seams increase the chance for friction between your foot and the sock which is something all runners and athletes want to avoid.

Comfort
Comfort depends on what kind of material you prefer.
Some folks will opt for natural fibers over synthetic ones. It also has to do with whether you prefer to have cushioning or none at all. So how did we evaluate comfort? We simply took a look at what people had to say about a particular sock. Did most people find it comfortable, or were there glaring issues like blister formation, too many seams, or itchy fabric? Those were deal-breakers, obviously.
Some materials can cause allergic reactions as well. While Merino is an excellent fabric choice for most, some can become irritated by it, so make sure you choose a fabric that feels nice against your skin.

Breathability
Moisture management is one of the most important things a sock needs to do.
It is basically its #1 job besides staying on your foot. If a sock can't actually wick moisture, then it's not a good choice. We all sweat and our feet sweat too. Without a moisture wicking sock that can sop up all our sweat, the chance that blisters and hot spots will form goes up exponentially.
The wicking ability usually depends on the combination of materials that make up the sock. Most synthetic materials are pretty good at mopping up all your sweat. It's a good idea to avoid cotton because it's pretty bad at wicking moisture away from the body. It doesn't dry quickly either, so you'll end up with a heavy wet sock at the end of your workout.
The socks on this list are all made of breathable, quick-drying materials. No cotton in sight.

Style
Most runners and other athletes will deny that they consider style when choosing gear, clothing, and accessories.
Let's be honest, though, it's always nice when you get a choice of colors. We've settled on socks that offer a bit of variety, have attractive designs, and that won't look like your grandpa's socks peeking out from your athletic shoes.

Value
Many runners and athletes are quite shocked the first time they head out to buy a pair of running or sport-specific socks.
If you're used to buying 3-packs of socks at Costco, you're in for a surprise when it comes to athletic socks.
They are indeed pricier, but that's because they're made with durable materials meant to last, and they are made up of technical fabrics perfect for runners that will keep you comfortable.
Expert Interviews & Opinions
Most Important Criteria
(According to our experts opinion)
Experts Opinion
Editors Opinion
Users Opinion
By Default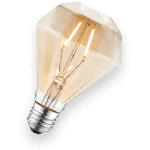 Different Strokes For Different Folks
For various workouts, you need different socks. Just like your trainers, various styles of socks accommodate different needs. If you are a long-distance runner, you need a durable design built tough that will hold up over the miles. Not sidelined by cold weather? A good pair of Merino wool socks will work to keep your toes nice and toasty. Before you buy, think about what you really need out of your socks!
Extend The Life Of Your Favorite Athletic Socks
It is recommended to use mild detergents, skip the fabric softener and air dry your athletic socks to extend the life of the high quality materials used in the construction.
Other Factors to Consider

Shock Absorption
Again, this comes down to preference. Some socks will actually feature specific padded areas in the forefoot and heel to dampen the forces of impact that occur during physical activities such as running. This type of padding is good for those with sensitive feet, or those with lingering injuries. It gives it an extra bit of protection.
The thickness of a sock can act similarly to add a layer of protection for wearers. A thicker sock is also likely going to be warmer and better for cold weather endeavors. When deciding on the thickness of a sock and whether you want additional padding, be careful to consider how your current athletic shoe fits.
If your shoe is already pretty snug and you've been wearing a thin sock, extra padding may affect the fit and make things very uncomfortable.

Use
Depending on the activity you're planning to do, your sock choice may change. Thicker warmer socks are best for cold weather sports or hiking. Thicker socks will provide warmth, won't rip easily, and will even provide an extra layer of protection for your feet. Thinner socks are an excellent option for warmer weather or those who sweat excessively.
Frequently Asked Questions
q:

I run in both hot and cold weather. Is there a sock that I can use all year round?

a:

Even in the most freezing weather conditions, most athletic socks will work just fine since your feet heat up quite a bit. If running is your sport of choice, most socks will do since running will generate body heat. Thinner socks may cause your feet to feel a bit cold if you're hiking or walking outside in colder weather. For those activities, you'll want a thicker sock.

Merino wool is a good choice for year-round wear. It sounds counter-intuitive, but Merino is an awesome material that can promote both warmth and cool your feet down depending on the ambient temperature.
q:

What's the best way to care for my new athletic socks?

a:

The absolute best way is to follow the manufacturer's instructions. They know best! Barring that, it's a good idea to avoid the dryer at all costs lest you end up with a super shrunken sock. Washing is fine in most cases but use a sports detergent and wash on a gentle cycle.
q:

Why is cotton so bad? Can't I just use the socks I already own to workout?

a:

You could but you will probably end up regretting it. Cotton socks are known to hold in heat, sweat, and can cause blisters on your feet. It is important to get a pair of socks that is breathable and will wick away sweat, not hold it in. You will end your run with a soaking wet sock, and nobody likes wet socks.
q:

Do I need to try socks on before buying?

a:

If you can, then it's absolutely recommended. Not all sock brands are the same size, just like it depends on the brand if you need a size small shirt or a medium. If there's a local running shop nearby, chances are they allow customers to try socks on before purchasing them.

They'll help you get the right fit, and if you're buying shoes at the same time, you can kill two birds with one stone. Just be courteous and make sure you arrive with clean feet.
q:

How do I know if a sock is fitting correctly?

a:

It will stay in place, but you won't feel like it's too tight. It won't bunch up even as you slip on your shoe.
q:

I constantly get blisters. Is there a sock that's particularly useful for blister prevention?

a:

Some socks are made specifically to prevent blisters from forming. There are some double layered socks on the market that claim to eliminate friction. Instead of the sock rubbing your foot, the two layers rub together. Some folks will opt to wear two socks, but that's an imperfect solution especially if you're working out in hot weather. Some say that thicker socks will help protect against blisters but really the best way to prevent them is a snug fit and superior wicking ability.
q:

Where does Merino wool come from?

a:

Merino wool comes from Australian Merino sheep. The cute critters actually grow a new coat every year meaning it's an environmentally friendly fiber choice.