10 Best Moisture Wicking Socks Reviewed & Compared
last updated:
Mar 23, 2021
Sweat is a constant issue that all athletes will have to battle, no matter what fitness regimen you follow. Normally, this is good because it keeps your body from overheating, but it can also cause some problems as well.
Sweaty feet will not only lead to odor problems, but it also encourages fungi to grow and increase blisters. The best way to combat this issue is by finding the best moisture-wicking socks available to keep your feet dry and healthy. And healthy feet are vital for a runner.
Not all
athletic socks
have moisture-wicking features and the ones that do don't always prevent blisters let alone stinky feet. We gathered up only the best moisture-wicking socks so our readers only have the very best to choose from.
In a Hurry? The test winner after 17 hrs of research

ROCKAY Accelerate
Why is it better?
Excellent breathability
Helps to prevent blisters
Fantastic ventilation
7
Researched Sources
1400
Reviews Considered
17
Hours Researching
25
Products Evaluated
Breathability
Comfort
Fit
Durability
Value
By Default
10 Best Moisture-Wicking Socks
Criteria Used for Evaluation


Breathability
Since this is a list of the best moisture-wicking socks, we had to make this factor the top one on our list. While by now we all know what moisture-wicking is, do you know what makes a pair have that quality? Let's break it down; moisture-wicking socks and other sports apparel are typically made out of synthetic fibers. Synthetic fibers literally cannot absorb moisture. They just can't do it. So when sweat or other moisture is on your skin it hits the synthetic fibers in the fabric and because it can't be absorbed it passes around the fiber to the outside air where it can dry naturally. As long as the weave of the fabric isn't too tight then bam, you've got a breathable piece of gear! However, if the fabric is tightly woven it makes it more difficult for moisture for escape. Sun protective clothing, for example, is tightly woven to prevent UV rays from being able to pass through it. The downside of this is that it makes this type of gear less breathable than other types of apparel. Another thing to keep in mind is that if you put the piece of apparel in the dryer and it shrinks this will also tighten the weave and making it less breathable than before. This is why it's a good idea to let your moisture-wicking socks and other breathable apparel air dry instead of putting it in a dryer.


Comfort
When we're looking at socks, shirts, or just about any other type of athletic apparel, comfort is one of the top factors that we look at. This is because it doesn't matter how breathable, durable, stylish, reflective, or how good the price is if you don't feel good when you wear it nothing else matters. When it comes to moisture-wicking socks, there are several factors that make a pair comfortable. The first thing is the type of material they're made of. As mentioned above in the breathability section, you want the socks to be made of mostly synthetic fabrics because that's what will make them moisture-wicking but you also want that material to be soft so it feels good against your skin. Another thing to look for is a design where the seams lie flat against your skin to help prevent chafing. The ultimate is a seamless toe-box, but these type of socks are rare, and as long as the seams are well-made and thoughtfully placed you should be happy. Another thing to look for when it comes to this factor is a cushioned heel. Even though it may seem like such a thin addition to the socks that won't make a big difference, when you're running, walking, or otherwise taking thousands of strides a little thing can add up to a big difference.


Fit
This factor has a couple of different aspects to it. The first thing to think about is getting the size right. This is pretty simple and goes along with your shoe size. Be sure to get the correct size when you order and you should be alright in this regard. The next thing to think about is a little bit trickier to nail down. Most of the socks on this list have a small amount of spandex or lycra in the material blend to make them conform to the size and shape of your foot. Some socks also have compression zones to give added stability and healing in some cases.
Another thing to think about when it comes to fit is what your intended use for the socks is. For example, if you're looking for socks for hiking a thicker option can be a great choice because they offer added comfort and cushioning for those long miles over variable terrain and because your boots may stretch out as they break in but a thick pair of socks can make up the difference. If you're looking for a pair of socks for long distance running, however, a thin pair will fit in your shoes better and be an overall better option because they'll be lighter in weight and stay in place better than thick ones which will help you to avoid chafing, hot spots, and blisters.


Durability
How tough and long-lasting a pair of socks is depends on the quality of the materials, how well they're constructed, and how thick they are. Unfortunately, thin socks just aren't as durable as thicker options. But sock makers have made major strides (pun intended) when it comes to making thin socks that still last a long time. You can help make your socks last-lasting by taking good care of them and washing them after each use. This is important because when small dirt particles get in the fabric they become abrasive and act kind of like sandpaper, abrading the fibers of the socks and causing them to wear down prematurely. Be sure to follow the care instructions that come with the socks and to ideally let them air dry to prevent shrinkage which can tighten the weave on the socks and negatively impact their breathability.


Value
Value is not the most elusive attribute, but it does come down to us having to make a few calls. What constitutes good value? And what attributes of the socks should be valued over others?
How many times am I going to get out of this sock? If a sock has long lasting durability it gains value. The longer you can go with a product performing well, the more it becomes worth your investment. Getting 5 years out a 15 dollar pair of socks is better than getting 6 months out a 3 dollar pair.
How well the sock washes also lends to its durability. If the sock doesn't last more than a few months without becoming over dirty, or even worse smelly, then it probably doesn't deserve a place on this list. Washing well isn't strictly cleanliness though. An article of clothing washing well also refers to its durability. If the socks start to fall apart after three or so washes then that is another red flag.
Socks are also unique in how we approach value because they are often sold in multiples. So we have to consider the quantity as well as the quality of socks you will receive for the amount you pay in the socks overall value.
Expert Interviews & Opinions
Most Important Criteria
(According to our experts opinion)
Experts Opinion
Editors Opinion
Users Opinion
By Default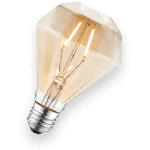 Are they really worth it?
To put it simply, yes. If you are an avid runner or athlete, you will find that moisture-wicking socks are definitely worth every penny. Sure, they are pricey, but you get what you pay for.
Sizing matters!
Believe it or not, size and fit matters with socks as well. High performing socks are designed to fit a specific way, so make sure to get the sizing right before you buy. Some brands also label their socks as right and left socks, so make sure to put your socks on the correct foot if you want to reap the benefits a good pair of moisture-wicking socks provide.
Other Factors to Consider


Materials
If materials are the main reason behind your sweaty feet, make sure to buy socks that have more lightweight and airy fabric. Cotton is a popular fabric for everyday socks, but a poor choice for breathability. Instead, it retains heat and absorbs moisture from sweat instead of removing it.
Instead, options like Coolmax, Drymax, olefin, polyester, and merino wool are more ideal for those with especially sweaty feet. And each has its pros. Merino wool, for example, is great for comfort and warmth without being overly hot. It is still extremely breathable, has anti-odor properties and moisture wicking properties. DryMax pushes sweat away from the skin, features anti-microbial properties, and has air vents at the top and bottom of the sock to keep things nice and cool. Coolmax is another popular moisture-wicking material that is polyester based, extremely breathable and designed for combating sweat.


Use
When to Wear Moisture-wicking Socks
If sweaty, smelly feet are only a problem in the gym or when running, it's best to find a lightweight and breathable option that is designed with athletes in mind. Others battling sweaty feet on a daily basis might find these options to be too thin and lack enough padding for all-day everyday use. Rest assured the performance level is based on how well the materials work to keep your feet dry. So thin socks can still be a great option depending on your context, even though they might not be as durable as other options.
Those looking to wear these socks for work, every day, traveling and also working out might want to find an option where comfort is the main feature, with fabrics like merino wool.
Causes of Sweaty Feet
The materials used in the socks worn plays a major role in whether or not they cause sweaty feet. Less breathable and thicker materials don't allow for air to circulate through. As a result, the feet become warm and then hot and thus being to perspire. Then add physical activity in the mix and overheating and sweating is bound to occur.
About three percent suffer from excessive sweating, or hyperhidrosis, which is the culprit for many who experience overly sweaty and stinky feet. Sweaty feet may also be caused by warm weather, fever, illness, nervousness, and genetics
Frequently Asked Questions
q:

Do these type of socks wear out faster than regular socks?

a:

Because they are thinner and and more lightweight than regular socks, moisture wicking socks do tend to have a shorter lifespans since they are more susceptible to getting holes. But with proper care, they should last more than long enough to justify the price.
q:

What are the best socks for sweaty feet?

a:

The socks should be made of breathable materials, so avoid cotton, spandex and nylon options. Instead look for thin options with mesh ventilation. Some people's feet do get sweatier than others, but with the right socks and some common sense such as changing your socks once or twice throughout the day should help with this common issue.
q:

How do moisture wicking socks work?

a:

Moisture wicking is the process to removing moisture from the the inside of the sock where the skin is, absorbing into the material and out to release, wick away and keep the feet dry. By using materials that are breathable, these socks move moisture from next to your skin to the outer layer of the sock where it can contact the air and dry from evaporation.
q:

How do you wash moisture wicking socks?

a:

Consult the packaging that comes with your socks or the company website to get full details about care. Most socks are machine washable, although some are recommended to be hand washed. Some socks may shrink in the dryer, so it's best to leave them out to air dry.
q:

My high performance socks are starting to lose their breathability. Is there anything I can do to restore it?

a:

There actually is. So long as you're following the proper care instructions, their losing some of their breathability is likely due to a build-up of residue from the detergent you're using. Try using a laundry detergent that is specially formulated for activewear. These detergents do a great job of removing built-up residue and not leaving any additional things behind. This should help your socks regain their breathability and start performing like new again.
Subscribe to our newsletters