10 Best Running Shoes for Beginners
last updated:
Apr 08, 2021
Working toward a healthier lifestyle can be intimidating. Therefore, we figured we'd share a bit of shoe knowledge to get you started, putting together the 10 best running shoes for beginners guide to help you along.
You aren't going to enjoy running without a solid shoe, beginner or advanced. However,
finding the best running shoe
is going to assist those healthy choices to come to fruition faster. Until you have figured out what your body needs, making sure your feet are taken care of should be a priority.
Our list is a solid line-up of the most current options for those adjusting to their running style. Scroll through and get updated and informed with our FAQs and Criteria as well. It's all there to push you and help you make the best choices for an easier transition.
In a Hurry? The test winner after 12 hrs of research

ASICS GEL Venture 7
Why is it better?
Breathable, lightweight upper
Very affordable
Highest rated for overall comfort
Extremely durable
In a
Hurry? Editors choice:

Test Winner: ASICS GEL Venture 7

7
Researched Sources
1500
Reviews Considered
12
Hours Researching
10
Products Evaluated
Breathability
Terrain
Support
Style
Size
By Default
10 Best Beginner Running Trainers
Criteria Used for Evaluation


Breathability
One of the chief complaints runners have is when their feet get hot and sweaty and wet. This often results in sore and blistered feet and can quickly derail even the most dedicated and serious of runners. The shoes that we included on our list are designed to help combat this by offering superior breathability!
The last thing you want when you're getting into running for the first time (or after a long hiatus) is a wet, sweaty running shoe during those crucial first miles of your run. Remember that breathability is important in every type of climate and is especially important as your workout mileage increases.
Breathability is determined by the materials and construction of a shoe. Modern mesh fabrics have allowed shoemakers to be able to create highly durable, lightweight, extremely breathable shoes that will help keep your feet comfortable for mile after mile. Another thing, if you think you'll eventually get into participating in Tough Mudder or Spartan races, you'll want to think long and hard about breathability, as these races often (ok, always) include water obstacles that will leave you with wet shoes that you'll want to have dry out as soon as possible.


Terrain
It is important to consider the kind of terrain you will be running on. You need different shoes for indoor running than you would for track and field running and if you enjoy trail running that requires a whole different kind of shoe as well. We made sure every shoe here is suited for multiple terrains!
Since you're just beginning, we'll let you in on a little secret that grizzled running veterans rely on; when you're stuck in your routine, or even if you just want something different that day, there's nothing better than trail running, especially in a beautiful place. People who road run or run on a treadmill can tell you about the monotony that can come with running mile after mile with little to no change in scenery. To be honest it can amount to pure drudgery.
Heading outdoors for a trail run, especially to new trails you're not familiar with, is a great way to get out of your rut, break your routine, and start having fun running again. And since you're probably a beginner if you're reading this, why not start it outright from the very beginning, and incorporate trail running into your routine as soon as possible.
Our buying guide provides models for all types of terrain. If you're an outdoor enthusiast already, you are going to love the trail runners on our list. They are top-rated selections for a reason. For city and treadmill runners, we have perfect offerings that can handle the pavement. Regardless of your terrain, our goal was to bring you the best of both worlds.


Support
A well-made shoe will help support your feet and will cushion your steps in order to reduce fatigue and injury. The best running shoes are those that make your feet feel better when you wear them. This is why we considered the support features of each shoe on our list very carefully before including them!
Most novice runners don't realize that choosing a running shoe that is supportive, and especially one that's supportive in the right places for their specific foot and ankle characteristics, can absolutely make or break their running experience.
Support typically comes from the ankle cuff and side panels of a shoe. These areas can be strategically reinforced with extra materials, or materials that are stiffer than the rest of the shoe, to give you the support that you want and need. Especially if you're a heavier runner, you'll want to be sure to buy a pair with plenty of support to help make sure that your feet and ankles get the support they need.
The last thing you want or need as a beginning runner is to have injuries and discomfort right out of the blocks when you're starting off, so be sure to buy a pair that can help prevent these things by giving you solid and well-designed support.
We made sure to note these models on our buying guide, so if support is something you've been looking for, you've come to the right place.


Style
There are many different styles you can choose from and each one has its unique benefits and perks. As we searched for the best running shoes for beginners, we made sure to includes shoes in a wide range of styles. This way you can easily find a pair that meets your unique wants and needs!
Research has shown that wearing a visually appealing running shoe is important because when runners are happy with the looks of their shoes, they are twice as likely to take them out for a run and even run for longer distances. That being said, we would never suggest buying a running shoe on looks alone and it's a cardinal sin in the running world. Quite frankly it's just plain silly to buy a pair on looks alone.
However, beware of buying a pair that has all the characteristics you're looking for but that you don't think looks good. If you do this, it's highly likely that you'll wear them a couple of times, and then suddenly stop running because consciously or subconsciously you're embarrassed about how you look.
When you take a look at our list, you'll see that these selections are the latest and greatest in terms of design and style. Today's runners no longer have to choose between a good-looking running shoe and a high-performing one, as long as they know what to look for and stay true to their personal style.


Size
The final key factor we used as part of our search criteria was the sizing of the shoes. Ensuring you get the right size and have the right fit is critical to having the best experience possible with your runs and workout sessions. We made sure to check sizing reviews to ensure you can get the right fit!
The most common rookie runner mistake is simple and actually pretty easy to avoid; choosing the wrong size running shoe. Everybody's feet are unique, and each manufacturer sizes their shoes a little bit differently. It's common knowledge, both to experienced runners as well as the layperson that Nike shoes, while typically quite excellent, tend to run small in size compared to other brands. In addition, feet tend to swell towards the end of the day, your run, or a strenuous workout. This is why choosing a size that's similar to your everyday shoes can be a mistake.
Seasoned runners typically run in a half size larger than their regular shoes and are always aware of a shoe's tendency to run larger or smaller. We noted which runners are slightly larger or smaller to help you make a selection. We also suggest sizing your feet at the end of the day or after you've gone out for a nice run.
Expert Interviews & Opinions
Most Important Criteria
(According to our experts opinion)
Experts Opinion
Editors Opinion
Users Opinion
By Default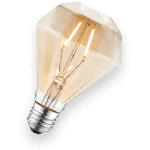 Buy more than one pair
To help your running shoes last as long as possible, we recommend buying more than one pair, and rotating them. By allowing your shoes to completely dry out and for the foam to decompress between uses you'll maximize your purchase and help it last as long as possible. Plus they won't be as smelly.
Go for substance over style
Don't get distracted by a shoe with a style you love while overlooking whether or not it meets your other needs. Although it's been proven that people run more often and for longer distances if they feel good about the way they look while running, in the end, you're best served by first finding the right shoe for you, and only then considering its style.
Invest wisely
When you are looking for a good pair of shoes to buy for your beginning running gear collection you will want to make a smart choice as to where you invest your money. Buying quality shoes that have the features that will help you during your run are the way to go so be sure to carefully consider everything the shoes you are considering have to offer and what they can do for you and your performance.
Talk to your doctor
If you have any issues with your feet such as a previous injury or a known condition like plantar fasciitis, fallen arches, flat feet, pronation, or heel spurs then you should talk to your doctor or health care provider. They can offer assistance and can recommend shoes that may be best suited for your unique needs to help protect your feet from further injury while helping to compensate for your injury or existing condition.
Other Factors to Consider


Features
With the number of beginner running trainers out there, it can be a daunting task to select a pair that is right for you. It's not a good idea to read the box, listen to the salesman, or buy into the athlete-paid sponsor. User feedback on how cushion, protection, heel drop, and support work together is what can really tell you how well a running shoe performs and what it means to you.
Our buying guide is clear and concise in order to let you know which models can highlight your natural strengths, and eliminate your weaknesses. For example, if you need additional support, we made sure to note which options rank the highest in that category. If cushioning levels in a running shoe is something that important to you, we provided models that score high in responsive cushioning.
We know that it can be overwhelming, so breaking features down into their simplest terms will let you make a stress-free selection while still giving you the peace of mind that you're getting the absolute best.


Flexibility
"Know Thy Feet!" This is a well-known runner's motto that sums up very nicely yet another important factor to consider. Take a look at your arches, this is important for all footwear selections. If you have flat or lowered heels, chances are that you may be rolling your feet inward when you land (overpronation), don't worry, it's quite common.
Look for shoes with higher support levels and that feature roll bars. If you notice that your heels are very high and that your shoes tend to wear along the outer edges of the sole, you should look for more cushioning and shock absorption. It's important to disperse the force when you step. Thinking about your foot strike is the first step in selecting a perfect running shoe for your individual needs.


Comfort
No shoe is worth anything if it is not comfortable. You will want to make sure your shoes support your feet, cushion your heels and toes, and provide the comfortable and snug fit that will keep your feet positioned properly as you run.
This is especially true for the newbie because without a comfortable fit they will not enjoy their experience and will likely give up on the run and lose interest fairly quickly.


Shock Absorption
When you are out for a run, your feet take a major beating. Every step you take exposes your heel and the rest of your foot to shock impact. The best-made shoes are those that have built-in padding and cushioning to help aid in shock absorption and distribution.
This will help reduce the chance for injury and will also help you avoid extreme foot pain and fatigue during your runs.
Frequently Asked Questions
q:

As a beginner, should I be more concerned with speed or with distance?

a:

Most seasoned runners agree that increasing distance should be the primary focus and our list reflects models that offer that consideration.

As you build up endurance, you will start to notice improvements in your speed. If your goal is to have faster times, give yourself about two months of consistent running before you start pushing for faster times.
q:

Do I need to buy all these things before I start running?

a:

When questioned about the absolute necessities of running, many experienced runners will reply with a long shopping list of specialized clothes and equipment and this can seem overwhelming. We aren't going to say that this stuff isn't important because it is. For them. Each runner is unique and they have specific needs. And frankly, you just don't know what your needs are until you have running for a bit.

The only thing you need to get you started is a good pair of shoes, we sincerely recommend you don't skip out on picking yourself a reliable pair. Consider it an investment in knowing if getting into running is a good choice for you. We don't think you'll be disappointed. Make sure you also check our list on the best affordable running shoes we've compiled.
q:

Other than this, what other types of specialized clothing can I expect to need?

a:

There are plenty of clothing options for runners that can suit a plethora of specialized needs. While it is really up to the runner to determine their needs and how to best suit them, there is one thing we suggest you avoid: cotton.

Clothing made from cotton does not breath as well as other fabrics and they retain moisture, two attributes that generally don't make for good runner wear.
q:

I've found a pair that feel perfect for me. How do I make sure that all my other pairs feel just like this one?

a:

The first thing an experienced runner will tell you to do when you find a shoe you love is to buy a second pair. Perfect shoes are a rare occurrence and it is a shame if the shoes you love are discontinued or marked up.

The second thing we'd recommend is looking into shoes of the same brand. Often you will find that brands have similarly designed products. Look to fans of the brand, they will be able to tell you what lines are similar to one another.
q:

I've heard that some runners go without socks while some swear by them. What's the verdict?

a:

This question has been asked time and time again. The truth is, that it's a personal preference. You need to try both options for yourself to see what works best for you. If you will be running in socks, never go with cotton because of moisture retention and weight. There are thin running socks that wick away sweat and will keep you dry. If you enjoy going sockless but get skin irritation or blisters, don't give up!

Get some Leukotape and place it on trouble spots. It's cheap, waterproof, and stays on no matter how long your run. Best of all, it will prevent blisters and irritation before it becomes a problem.
Subscribe to our newsletters