10 Best Collapsible Water Bottles Tested & Reviewed
last updated
Oct 11, 2018
Any kind of physical activity, whether it's running or cycling or weightlifting, will inevitably lead to the loss of moisture through sweating. Because of this, any physical fitness enthusiast will stress the importance of regular hydration. In order to continue performing at peak physical ability, the human body needs to be replenished regularly with fresh water.
The most convenient method of providing hydration during most forms of exercise is a water bottle. This is the perfect compromise between utility and convenience; they usually offer enough of a capacity for the liquid to facilitate the average workout session and they're portable enough to be stored in a backpack or gym bag. However, some variations on this popular model have produced interesting results, such as a reusable water bottle that can be collapsed into an even smaller form when they're empty.
9
Researched Sources
11k
Reviews Considered
12
Hours Researching
12
Products Evaluated
Capacity
Features
Materials
By Default
In Depth Review Top 10
MyFriday Travel
TACTECH
Simple Value
Vapur Eclipse
Nomader
SHOKE Sports
Baiji
OUTERDO
HYDAWAY
iKiKin
Table of contents
Criteria Used for Evaluation
Other Factors to Consider
Frequently Asked Questions
Sources
10 Best Collapsible Water Bottles


Different color options available for added variety
Larger capacity can store up to one liter of water
Decent leak protection due to double cap design
Medical grade non-toxic materials
Heat resistant
Affordable price
Nothing extraordinary that stands out about this model
Similar features can be found for a lower price
Convenience, durability, and leak protection are all present in the design of this silicone-based collapsible water bottle. A nice variety of color options helps to set this MyFriday product apart from its many identical contemporaries.
Read more
Capacity
This bottle has a maximum capacity of 35 ounces, making it viable for providing hydration to an individual engaged in a physically demanding activity for an hour or an hour and a half. This does come with the unfortunate downside of weighing more when fully filled, which may be inconvenient when trail running or hiking.
Features
In order to provide extra leak protection while traveling, this bottle has a removable transparent cap on top to cover up the easy-access valve. A small metal loop makes it easier to clip this to a carabiner and a small elastic strap can compress it into a smaller shape when empty.
Materials
The majority of this bottle's design is derived from a food-grade silicone, offering an easily washable and highly resilient construction. The protective cap is spring-operated and the water valve can be opened and closed without hands.
Price
This is around the middle of the road in terms of cost for collapsible water bottles. There are certainly enough features to justify spending the money but it is also entirely possible to find a similar product for a reduced price.


Stylish appearance resembles a tactical survival tool
Holds enough water to provide adequate hydration for roughly 2 hours
Durable and BPA-free construction with medical-grade silicone
On the heavy side when completely filled with liquid
Bottle cap adds an inconvenient extra step in the drinking process
With a close resemblance to something you might find in a military surplus store, this collapsible water bottle provides a similar level of toughness and versatility. Its medical grade silicone construction is BPA-free and highly resilient to damage.
Read more
Capacity
Due to this TACTECH bottle having a maximum liquid capacity of 35 ounces, enough water can be stored in it to guarantee proper hydration for almost 2 hours of intense physical activity. It's higher capacity also makes this a fantastic camping accessory or survival tool.
Features
As can be expected from a silicone-based product, this collapsible bottle can store liquids at extremely hot or cold temperatures. It also comes with a protective cover that is easily removed as well as a looping band for maintaining its portable state during travel.
Materials
Although no precise weight is given for this silicone bottle, an estimate for its weight when fully filled is close to around 2½ pounds. As a bonus for purchasing, the manufacturers include PDF copies of several survival manuals, making this a perfect gift for any doomsday preppers with an eBook-reader.
Price
This costs a bit more than our best pick for collapsible water bottles but offers more than enough features to justify this minor price hike. When considering the excellent build quality, the high storage capacity, and the bonus survival eBooks, this is a fantastic deal for its asking price.


Affordable price for multiple bottles
Included carabiner clip allows for easy travel
Lightweight and pleasantly designed
Disappointingly low water capacity
May contain BPA plastics
In a fantastic package of three patriotic colors, this product is perhaps better suited for casual use due to its smaller capacity. However, it can offer a decent experience during short exercise sessions due to its lightweight construction.
Read more
Capacity
Although each bottle only has a capacity of 16 ounces, the fact that there are three of them included inflates the total capacity to 48 ounces. However, it would look pretty silly to wear all three tiny bottles during an exercise session, so getting all 3 cups of water is unrealistic.
Features
These small water bottles come in three different colors, all accompanied with matching carabiner clips. This makes for a great travel bottle for low-intensity exercise or as a water source for small children.
Materials
The material these water bottles are made from isn't listed by the manufacturer so it isn't clear whether or not it is BPA-free. However, they have attested that it is dishwasher safe and non-toxic.
Price
It's true that there isn't much to these water bottles since they have a very simplistic construction and a small water capacity. However, the fact that this package comes with three bottles and is priced fairly low makes it a decently valued product.


Easily washable due to removable cap and wide mouth
Multiple sizes and color choices add variety
Fantastic value for available features
Not clear what exact materials were used for the bottle's construction
Difficulty machine washing due to lighter weight
This item is proudly touted by the manufacturers as the 'anti-bottle' for all its differences to conventional water bottle design. In addition to being collapsible and BPA-free, Vapur includes a complimentary carabiner clip that can be helpful while hiking or trail running.
Read more
Capacity
The Vapur Eclipse comes in two size options: 23 ounces or 33 ounces. Either size will allow for around 1 hour of properly hydrated physical activity. Regardless of what size is picked, the weight of this product is low enough to be comfortably transported whether empty or full.
Features
Resembling a toothpaste tube, the Vapur has a wide mouth with a removable cap that makes it easy to wash. Although it is machine washable, customers don't recommend it because of its lighter weight. All bottles also come with a carabiner clip that can be easily attached to a belt loop, backpack, or keychain.
Materials
The manufacturers of this product have not publicly listed what their bottles are made from. What they have said is that their products are made in America, BPA-free, and able to be frozen. The weight of either size is roughly 2 ounces, making this one of the lightest collapsible bottles on this list.
Price
With the slight discount offered on Amazon, this bottle comes at an incredible value. Even without the price cut, this Vapur product is very reasonably priced and offers many features that justify every dollar.


Multiple color options allow for coordination with different outfits
Sleeve and strap provides extra convenience and value
Hygienic and leak-proof cap
Larger cap makes the product less portable
Higher cost when compared to other collapsible water bottles
A larger cap makes this collapsible bottle a bit less portable than some other options on this list. However, the excellent durability and variety of available colors make this a very appealing choice for fashion-conscious runners.
Read more
Capacity
This Nomader bottle has a capacity of 22 ounces, which would allow for enough water to facilitate an exercise session of around 45 minutes to an hour. As previously mentioned, the larger cap allows for increased durability but makes this bottle slightly less portable as a result.
Features
Although the larger cap makes cleaning and storing this bottle slightly more difficult, it does come with the benefit of increased hygiene and leak protection. Aside from that, this Nomader product has a removable sleeve for additional stability and a strap that doubles as a storage band.
Materials
This bottle is constructed mostly from BPA-free silicone. This makes it safe and hygienic enough for regular consumption while also maintaining a high durability that can come in handy during intense trail running sessions.
Price
This is on the higher end of the price spectrum for collapsible water bottles. However, due to the high build quality and convenient additional features, this Nomader product is well worth the price.


Variety of size and color options for picky shoppers
Medically safe and contains no odor or taste
Very reasonable price whether buying new or used
Disappointing liquid capacity
Little to no defining differences between similar models
Fans of German engineering will appreciate this collapsible water bottle since it proudly proclaims its country or origin. Despite claims of tougher construction compared to its competitors, there is little that sets this product apart from similar models.
Read more
Capacity
This SHOKE water bottle can be ordered in sizes of either 19 ounces or 25 ounces. This is quite a bit less than many other bottles on this list and can really only facilitate exercise sessions of 30 to 45 minutes. Furthermore, the lower capacity doesn't make much of a difference in terms of weight.
Features
Many of the features offered by this collapsible water bottle are similar to those of just about any other silicone-based version. This includes compatibility with extreme hot or cold and an elastic band for easy portable storage. One nice additional feature is a wider mouth, which makes it easier to clean this bottle by hand.
Materials
This water bottle from SHOKE is made from silicone that has been deemed safe for use by both USA and Germany government agencies. It is also said to contain no odor or taste, which is a common complaint about other water bottles made in a similar fashion.
Price
For the same reasonably low price, customers have their pick between a few different colors and styles. Some especially brave shoppers can save even more money by buying a used version, which is also listed on the manufacturer's posting.


Two color-coordinated bottles included in the package
A portion of the profits from each sale go to dolphin rescue operations
Carabiner clip allows for easy attachment to backpacks and belt loops
Somewhat disappointing maximum water capacity
Limited to two available color options
Perfect for exercising couples, this His and Her collapsible water bottle set provide a decent amount of hydration storage as well as the common conveniences associated with its silicone construction.
Read more
Capacity
Both bottles included in this package offer a maximum capacity of 20 ounces, which is a bit over one cup. This should be enough water to accompany a workout session of around 45 minutes to an hour; while not the most ideal, this is adequate for most cardio and interval running sessions.
Features
As is common with these silicone-based collapsible bottles, this product offers amenities such as an elastic band for convenient storage and a carabiner clip for use on belt loops and backpacks. Additionally, a portion of the proceeds for each sale goes to dolphin preservation and rescue efforts.
Materials
Anyone familiar with silicone-based collapsible water bottles has seen everything this product has to offer. However, they may not have seen all of the features included here in the same package, meaning that there is a somewhat impressive aspect to its design.
Price
At face value, the price for this product seems to be in the average range if not a bit on the higher side of the spectrum. However, due to the fact that the asking price nets customers two separate bottles, the cost of this item is much more reasonable.


Visually appealing due to different colors and collapsible styles
Very low cost makes this an appealing pick for active children
Easy to clean and highly resistant to extreme temperatures
Disappointing maximum capacity
Takes up more space than other models when placed in a portable state
This silicone-based collapsible bottle uses a different design than many others on this list, defining itself with a greater feeling of durability and stability. Unfortunately, a disappointing capacity holds this product back from being truly great.
Read more
Capacity
Due to its particular collapsible design, this bottle from OUTERDO can be formed into three different shapes with three different capacities. The downside of this is that the largest capacity is a lackluster 18 ounces, making it only a viable source of hydration for children or adults exercising for very short periods of time.
Features
As previously mentioned, this silicone collapsible bottle is styled in such a way that it can be formed into one of three different shapes while being used. The functionality is limited for this feature but it does help this bottle to look nicer while it's being used.
Materials
This bottle, like many others on this list, is made from food-grade silicone that has met the safety standards for both German and American health boards. It is also odorless, tasteless, and easily washed.
Price
While the lower maximum capacity will make this bottle unappealing to many serious fitness freaks, the comparatively low cost make this an appealing budget pick for children with an active lifestyle. This is further reinforced with a variety of bright color options available to choose from.


Extremely portable design condenses to the size of a powder mirror
Product comes in packs of two with additional carrying cases
Different colors available for extra stylistic choices
High price can barely be justified
Disappointing capacity and infantile visual design
Despite being one of the most portable options available for collapsible water bottles, the lack of adequate water storage and bizarre design that resembles a child's sippy cup make this product disappointing and somewhat tacky.
Read more
Capacity
A capacity of around 21 ounces is impressive considering just how small this HYDAWAY bottle can condense. However, this results in only enough hydration to facilitate exercise sessions of around 45 minutes at the very most.
Features
Every element of this bottle's design, including the name, is intended for the purpose of portability and subtlety. The cap and body of this receptacle condenses down into a package the size of a woman's powder mirror and can be stored in a similarly sized carrying pouch for extra durability.
Materials
Although the manufacturers of the HYDAWAY bottle haven't said what their bottles are made from, they have confirmed that the material is free of BPA or any other potentially hazardous substances. It has also been designed to bypass airport security without needing to be confiscated.
Price
When accounting for the fact that this product comes in packs of two and contain their own high-quality carrying cases, it can maybe be justifiable for it to cost as much as it does. However, there are far more useful water bottles that can be purchased at a fraction of the cost for this one.


Silicone construction provides durability and compatibility with different temperatures
Stores enough water to accommodate 1 hour of exercise
Cap and band provide convenient storage
High cost for a simple water bottle
No choices in sizes or colors aside from stock
This collapsible water bottle is made of silicone, making it highly resistant to leakage or tearing without sacrificing weight or portability. A 2-year guarantee offered by the manufacturer provides even more confidence in the quality of this receptacle.
Read more
Capacity
With a capacity of 26 ounces, enough water can be contained in this bottle to handle around an hour of intense physical exercise. This bottle weighs around 2 pounds when fully filled, making it light enough to still be held comfortably in this state.
Features
There are many appealing features that come with this water bottle due to its silicone construction. These include compatibility with both hot and cold liquids, full machine washability, and the ability for freezer storage.
Materials
As previously mentioned, this bottle is made from tear and leak-resistant silicone. A valve on top provides easy access to a cap to provide further leak protection. When empty, this product can be held in a collapsed state due to a small elastic band.
Price
It can be a bit tough to justify spending more than a few dollars on a water bottle. However, out of the plethora of water storage products that cost the same as this one, this is one of the best deals around when considering its impressive functionality.
Criteria Used for Evaluation
Expert Interviews & Opinions
Most Important Criterias
(According to our experts opinion)
Experts Opinion
Editors Opinion
Users Opinion
By Default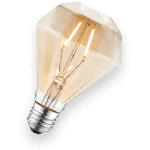 Capacity.
The first consideration must be the carrying capacity of the water bottle, for runners who regularly enter competitions and train for a lot of miles, a larger capacity bottle is a must-have. For runners who run locally and regularly a medium-sized capacity is best, infrequent runners are better off with a standard sized bottle.
Endurance runners can look for bottles which can take a pounding without problems such as breaking and spilling water. When you spend long hours out running in the hot sun, choose a bottle that can keep the capacity of water cool.
Features
Choose a bottle which is easy and accessible for washing and keeping the bottle free of germs or bacteria. The design and style of bottles can vary so search out a bottle style which appeals to your sense of taste.
Look at which materials were used for making the water bottle, ensure they are not the type that degrade and put odor into water, or shed material into the water as this can damage your health. Choose a bottle which can be easily carried, look for a bottle which offers a shoulder carrying strap.
Check the cap design, check that it is sturdy and secure and will not allow water to leak. Your bottle will last a long time so be sure to get the best deal.
Other Factors to Consider

Style
For the most part, a water bottle isn't considered a fashion accessory. However, some people appreciate having the option to order one in the color of their choice, especially if it's a reusable one they plan on bringing with them on regular running sessions.
Aside from a few notable exceptions, most water bottles are designed in largely the same way. However, some of the collapsible varieties may offer some ergonomic features that make them more compatible with runners or other individuals with an active lifestyle. This can include a different shape or weight than the average.

Durability
A decent manufacturer warranty doesn't necessarily denote a higher quality product but it can bring customers some increased confidence in their product's durability. Collapsible water bottles aren't usually very expensive; however, the knowledge that it comes with some sort of guarantee can help them feel like more of a sound investment.
Frequently Asked Questions
q:
How do I clean my collapsible water bottle?
a:
Many collapsible water bottles are machine washable and will simply require you to inflate them slightly before washing. Others may require hand washing with some dish soap and a specially designed bottle brush. The product listing should mention specific washing instructions.
q:
When should I replace my collapsible water bottle?
a:
In general, you will want to replace your water bottle if it starts leaking or if it starts attracting mold. Other than that, it's recommended to replace collapsible water bottles after a period of three to six months.
q:
Do water bottles contain dangerous chemicals?
a:
One chemical commonly found in water bottles that many individuals are concerned with is called bisphenol A, or BPA for short. While medical professionals state that the small amounts of BPA that can leak into liquids from bottles are safe to ingest, people still want to avoid any exposure by choosing BPA-free products.
q:
What is the best size for a water bottle?
a:
There's no standard size for a water bottle that is best for every runner. However, the general recommendation is to use one that can contain between 16 to 32 ounces of liquid.
q:
Can I fill my collapsible water bottle with another liquid?
a:
These collapsible water bottles are designed primarily to be used with water and can be maintained easier if they are only used for storing this liquid. However, it is entirely possible to use them for containing juice, energy drinks, or alcohol.
Subscribe to our newsletters