10 Best Cross Country Skis Reviewed and Compared
last updated
Mar 24, 2019
Do you find yourself still searching for a reason to go outside regardless of the cold weather? If winter weather doesn't kill your inclination for outdoor activities then we have a suggestion for you.
Cross-country skiing
can be a fun slow burn sport for those who wish to relish the great outdoors.
Many fans of skiing choose to rent and this is smart when you are just starting out. But buying is the better option once you have learned what you are doing. Owning your own equipment gives you the opportunity to become more familiar and more adept with your skis and to get out there anytime you want.
Below are our picks for the best cross-country skis. We have prioritized and listed them accordingly and believe that there is a choice on this list for anyone interested in hitting the trails.
In a Hurry? The test winner after 14 hrs of research

Salomon Aero 9 Skin Extra Stiff Classic
Why is it better?
Fast skis for more seasoned skiers
Extra stiff flex adjusts for each specific skier
Lightweight
In a
Hurry? Editors choice:

Test Winner: Salomon Aero 9 Skin Extra Stiff Classic

7
Researched Sources
1300
Reviews Considered
14
Hours Researching
16
Products Evaluated
Size
Ground Feel
Durability
Use
Ride
Stability
By Default
Best Cross Country Skis
1

. Salomon Aero 9 Skin Extra Stiff Classic



Fast skis for more seasoned skiers
Extra stiff flex adjusts for each specific skier
Lightweight
Best suited for advanced skiers
These are one of the best skis for expert skiers. The Aero 9 Extra Stiff is powerful and fast when on groomed terrain. It has a side cut shape with a waxless base, and Desolate 3000 core that is all about acceleration. It features Dynamic Flex Control tech that flexes specifically to the weight and size of the skiers. It also has great traction without sacrificing on its glide.
Read more
Specs
This classic skiing option has an S-Cut shape that provides lots of control and handling, which comes in handy since it has a smooth glide that advanced skiers can appreciate. It has a flat binding for boots that is required. No meal edges make this option light, and overall these are durable and strong. It has Digital Dynamic Flex Control that flexes to the temperature and weight of the user.
Style
Its wide tips and tails make this option ideal for backcountry skiing on both groomed and ungroomed trails. However, it's best used on groomed trails because of its amount of speed and mobility. This makes it great for those looking to race.
Grip and Glide
The Aero 9 skiers have Salomon's Skin Grip tech as well as a skin that has the right combination of glide and grip that provides ample traction without slowing the skiers down. Expect to go fast with these skiers, an option all about acceleration and speed.
2

. Rossignol EVO Glade 59
Ideal for all cross-country skiers
Easy to get in and out of
Great for groomed and ungroomed trails
Nice grip for ample control
Compatible with NNN boots only
Made by one of the best ski brands, the EVO Glade 59 is perfect for both beginners and more seasoned athletes. Novice skiers have enough support and stability with these since they are a tad shorter in length. Its length helps to make them more manageable and controllable for newbies. Intermediate skiers also can enjoy the nice control and agility with this pair, without sacrificing on speed. It has a waxless base and includes NIS T4 auto bindings that make it user-friendly. Speed skiers will really like how well these skis slide in all snow conditions— having the right amount grip and predictability needed to cruise and descend.
Read more
Specs
Constructed with a classic design, the EVO Galde 59s have a wood and air core that makes it sturdy and lightweight. It has a double camber with lots of flex in the tips. These are shorter than traditional skis in length, allowing for the needed control and maneuverability for climbing and casually trekking the trails. It has a 62mm tip, 55mm waist, and 60mm tail. It has a double camber and a waxless base. These skis also include NIS T4 bindings, which makes it super easy (and hands-free) to click in and out of the skis. This feature further makes these attractive for newbies to the sport.
Style
The Evo Glades are ideal for those of all ski experience levels. That's because it has the right combination of features and performance that make it easy to control for beginners and a reliable option for more advanced athletes. These skis work well on both groomed and unformed trails, so take these to the ski resort or when exploring the backcountry after a good snow storm.
Grip and Glide
These skies have a waxless AR Plus base with a stone finish. This makes them glide smoothly and effortlessly. It has a cut in kick that enhances the glide, while also proving the right among of grip needed for all snow conditions.
Great for beginners to advanced skiers
Flex control tech provides extra stability
Performs better on groomed trails than the backcountry
The Snowscape 8 cross-country skis have all the main features users are looking for in pair. This includes a lightweight Desolite2000 core that is durable and sturdy, a wider platform for lots of maneuverability for easy ups and downs and an aggressive grip with no maintenance. This is a versatile option, for both on and off-track skiing, for sport and recreational skiers from beginner to advanced skill levels.
Read more
Specs
These skis have an S-Cut Sidecut that allows for a wider waist. This design means the front of the foot has ample room, with the slight cut behind allows for better control. It has no metal edges, making it lightweight and also for a slick glide. It has an optimized camber Desolite2000 that makes the skies light, yet durable for all kinds of snow. It has Digital Dynamic Flex Control tex that provides added stability. It has flat, pre-drilled bindings that are compatible with SNS or NN boots. All that's needed to a screwdriver and some glue to mount.
Style
The Snowscape 8s features a little bit of everything feature wise that makes it suitable for skiers at all skills levels. This includes great control for beginners, and a smooth glide for more advanced skiers when on groomed trails. These perform extremely well on groomed tails because they are narrow for lots of speed and mobility.
Grip and Glide
These skis have the company's G2 Synchro Grip technology that includes zones of grips that provides good handling when skating, yet won't hold the athlete back when it comes to speed. These skis are waxless, but still perform well speed wise without needing any maintenance.
Super lightweight because of basalt fibers used
Very wide for more stability when cruising
Moveable bindings (that are sold separately) for its NIS plates
Less aggressive front and rear
More expensive than other options
These skis are all about the glide, with its narrow tips and tails that allows the skiers to cruise downhill while also providing stability. It has a wood core, making it lightweight with binding included, and is IFP compatible. It has a wider body that also maximizes glide, with no metal edges to increase speed. These are geared for more advanced skiers but perform well for those with experience.
Read more
Specs
With its reversed Sidecut, these skis have a much wider waist than other options on this list. It has an Air Core Basalite construction that keeps the skis light but has enough stability needed to thick snow. There are no metal edges, and it has a NIS plate attached.
Style
Because of its wide body, these skis are ideal for intermediate and more advanced skiers who want that extra support and stability and speed for cross-country adventures. Its cut makes it the best for skating style on groomed trails for its mobility and speed.
Grip and Glide
This option has Vario Crown Technology that makes these glide effortlessly with still enough traction needed for turns and downhill climbs. There are a powerful kick and high performance on the glide. Think of these as an option for cruising along the trails, its waxless design great for climbing.
Nice flex at the tip and tail
Versatile, but best ones on ungroomed terrain
Partial metal edges might be too much for the speed skier
Best suited for backcountry skiing, this option from Rossignol has the perfect balance of stability and weightlessness. These skis have a waxless Positrack base with partial metal edges. They are easy to use and offer the user lots of control. These are wider than other skis, ideal for exploring the woodlands across various terrains like thick snow or a frozen lake.
Read more
With its classic design, the EVO OT 65 skis have a thinner Wood Air core that is lightweight and very user-friendly. This makes them great for those new to the sport. It has a smaller size as well, providing better control and maneuverability. This is in part because of the partial metal edges that make it easier to trek uphill and safer to go downhill. Bindings are also included.
Style
These skis are very versatile, being that happy medium between off-trail and backcountry skiing. These aren't the fastest pair but have lots of control and predictability. This makes them more geared towards the leisurely skier.
Grip and Glide
The EVO OT skis have a waxless Porsitrack base that allows it to have a nice kick. Its maxim grip combined with its partial metal edges makes downhill climbs great. These skis also glide well off-trail.
6

. Fischer Outback 68 Crown
Very manueverable
Lightweight
Attach easily to skins for extra traction when needed
Full length steel edges
These are a great option for intermediate to advanced skiers who want to explore ungroomed terrain with confidence and ease. They have steel edges that run the full length of the ski, giving excellent grip in hard snow. The waxless base offers the user good glide and grip while being easy to maintain, and the wood core is tough, durable, and long-lasting. Please note that while the picture on the seller's page shows them with bindings, they actually do not come with them and will need to be purchased separately.
Read more
Size
These are 68 millimeters wide underfoot and are available in lengths of 169, 179, 189, and 199 centimeters so users of all weights will find an option that's right for them.
Ground Feel
These skis utilize a waxless base with smooth ridges that let the user easily glide forward while also maintaining traction when going uphill.
Durability
The all wood core is designed to be both lightweight and long-lasting.
Use
With their rockered design that enables easier turning, grippy, waxless base, and full-length steel edges these are a great option for users who want to explore ungroomed terrain or even full-on backcountry cross country skiing.
7

. Fischer Mystique My Style
Wide middle for added stability
These are one of the best options for both beginners and intermediate skiers looking for a pair that is comfortable and durable. These provide a great amount of control with lots of stability and grip. Ideal for both on and off of track terrain, these are pre-mounted, making it easy to get in and out of. Best of all is these skis are extremely affordable.
Read more
Specs
The Mystique My Style skis have a classic design with an air and wood core that reduces its weight and provides weight distributions when flexed. These are wider than other options at the was it for increased stability and a better grip. It has a less-aggressive double camber in the middle for an impressive kick. These are designed to be fast, constructed with graphite and its bases turn in. The best part is the pre-mounting NNN bindings so that getting in and out of the skiers are simple.
Style
These skis are designed for female skiers. Because they are pre-mounted, they are a great option for beginners. It has a good combination of life and grip for beginners a well, best used on groomed trails. However, it also performs well for off-track skiing.
Grip and Glide
This option has sintered bases with graphite that makes gliding silky smooth against the snow. Its design makes it perform well on all types of snow. It has a pretty decent kick and tough grip for skating.
Great for backcountry skiing
These are one of the most versatile skis on this list, made to cover more ground. Great for the backcountry, take a day trip or ski all weekend on these skis that include a waxless base and full-length metal edges with a durable wood core.
Read more
Specs
These skis are available from 165-195 cm, with a sidecut of 99-68-84mm. These are extremely wide skis, pretty much as wide as it gets for Nordic skis. This allows the athlete to perform all in deep snow, both on and off groomed trails with great handling. It has a multicore wood core that adds durability to the bow.
Style
These skis are best used for backcountry skiing. Its features make them great for both ascending and descending.
Grip and Glide
These skis have a waxless base that glides smoothly like the athlete is floating across the snow. This allows them to perform the best uphill. Its Omnitrak waxless base has five transitions zones increase efficiency while providing a good grip.
Versatile, well-rounded option
Turns well and has right mix of traction and glide
Super affordable
Might be lacking in glide for more seasoned skiers
Great for hills and trails, these skis are durable and strong with an air-channeled wood core that also makes it lightweight. Shorter in length than other cross-country options, these are another good buy for beginners because of its maneuverability. These are a versatile option for trails in the backcountry or just having fun the backyard snow.
Read more
Specs
These skis have 68mm tips, 62mm tails, and a 55mm waist. Keep in mind that these are shorter than traditional Nordic skis for maximum maneuverability across terrains. Expect to glide well, while still having lots of control with this option. That's because it has a lightweight air-channeled wood core that is also durable. It has a double chamber, no metal edges, and a waxless base. There are no bindings included.
Style
The Cadence 90 skis are all about stability, making them ideal for beginners and intermediate skiers. These perform the best on groomed trails, as well as fresh tracks after a snowfall.
Grip and Glide
This option has a multigrain base that includes scales in the kick zones that provide enough traction for security without being too sticky for gliding freely. This means the skiers don't have to worry about waxing. These also turn really well, making them a great option for beginners.
10

. Alpina Control 64 W NIS
Great for intermediate skiers
Versatile for all snow conditions
Only compatible with NNN boots
These Nordic skis have an offtrack non-wax base and a Light Tube Tech core. This means it's lightweight, yet rigid, able to perform well both groomed and ungroomed terrain. This pair is better suited for female skiers with an intermediate to advanced skill level. It has a wide tip and tail and no metal edges. It also has with NIS attached plate, so is only compatible with NNN boots.
Read more
Specs
With its sidecut shape, the Alpina Control 64 skis have a Light Tube Tec Core that is lightweight but sturdy enough to withstand treks in heavy, thick, and newly fallen snow. It has a Nordic Rocker Camber for enhanced floatation with no metal edges and an OffTrack non-wax base.
Style
This option is recommended for women with an intermediate to advanced skill level with the sport. It's great for both groomed terrain at the resort as well as ungroomed trails in the backyard.
Grip and Glide
With its non-wax base, these skiers aren't are fast as other options for more advanced skiers. However, it does provides a smooth and free glide that does have a bit more power than beginner skis. The grip isn't as sticky as other beginners options as well.
Criteria Used for Evaluation


Size
This is a super important thing to consider before buying as the desired width and length of a ski changes depending on the desired use. If you're planning on going out on ungroomed trails and/or rough terrain a shorter ski is the best option. These will be more maneuverable in that type of variable terrain and make it easier to change directions or stop quickly to avoid obstacles. If you'll be hitting the groomed trails and want to go faster, a longer ski is a better option as the additional material that's in contact with the snow will help you to increase your speed. The same goes for width. Skis built for speed are narrower, while beginner and touring skis tend to be wider to give more stability and comfort for use over a long time frame.
Another thing to think about before choosing a ski based on its length or width is your body weight. If you're a heavier individual we recommend choosing a longer and wider ski to help support you, as well as helping to give you additional glide, otherwise, you will not be able to go very fast and going fast can be pretty awesome. Most skis will tell you what weight range they support so be sure to check this before buying.


Ground Feel
A lot of the assessment of the ski's ability to glide comes down to whether they have a waxed or a waxless base. Wax bases have more glide potential and will allow their wearers to go faster and have more control. Waxless skis will have less glide but require less maintenance.
The base of the skis either are waxless or feature wax. Waxless generally is the most popular. The waxless options provide more than enough traction because it uses the textured middle section underneath the middle of the skis to grip the snow. Users don't have to worry about maintenance with this option. We considered all these factors with our list choices, and you should as well. If you don't mind maintaining the skis by keeping them freshly waxed, and you already know how to do this and have a set up for it, it can be really nice to have a pair of skis with a waxed base since they really do let you go quite a bit faster and have a smoother ride. But if you're just looking for a pair of skis for occasional use and/or you don't want to deal with having to maintain the wax bases, a waxless option can still be a lot of fun and highly effective.
Waxed skis used rubbed on wax that is applied to the middle of the ski for its traction. These are generally faster in terms of glide, especially on ice. Wax can also be applied to the tip and the tails, making these great for skating.


Durability
With cross country skis, like any product, you want them to last a long time for several reasons. Most importantly for this type of product is that it's an important safety factor. If the ski breaks for some reason you could be stranded alone in the woods, in winter. Not good. For this reason, we highly recommend choosing a pair of skis that can stand the test of time and all of the products on our list have proven themselves in this regard. Also, you should always ski with a partner in case of accidents or equipment malfunction. Things happen. Murphy's Law. Safety first!
Another reason you'll want to choose a ski with the ability to last for a long time is that you want to get your money's worth out of them. While they're not as expensive as downhill skis they're not cheap either and you'll wind up being most satisfied if you can keep, use, and enjoy the skis for many, many years and maybe even hand them down to your kids. When I was a child I remember going out after snowstorms on an old pair of my dad's Rossignol cross country skis and having a blast. By picking a long-lasting ski you may be able to give one of your children a similarly warm and fond memory.


Use
The ease and quality of the performance of a pair of skis are, of course, an essential criterion of this list. Skis have to exceed standard performance to be eligible, though, as only the very best skis make the cut. Will these skis be able to meet a large variety of needs? It's another important question. Skis are an investment and we want our readers to know exactly what they should expect for their money. We need to know if these skis are suited for multiple types of cross-country skiing. We also need to know if the skis handle well on different types of terrain. We only recommend skis when we understand their abilities and limitations and find them acceptable.
Keep in mind that cross-country skis are aboard term that consists of different styles of the activity. The types of cross-country skis include classic, skate, and touring/backcountry.
Classic skis These are the "standard" cross-country option, ideal for hard snow on groomed trails.
Skate skis These are shorter in length, stiffer and have less grip. The movement here mirror ice skating for these are all about the glide. These are best used on groomed trails or on the ice.
Touring/Backcountry skis Shorter in length and wider, these provide more flotation. They typically have metal edges for better handling and come either wax or waxless. These are best for ungroomed trails, and steeper climbs.
Expert Interviews & Opinions
Most Important Criteria
(According to our experts opinion)
Experts Opinion
Editors Opinion
Users Opinion
By Default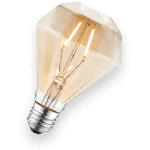 Cross Country skiing - key points to keep in mind
Whether you are a seasoned cross country skier, new to the sport altogether, or brushing up on your skills there are key points you will want to keep in mind. If you have skied before you may have heard of the 4 most important components to keep in mind: Push-Off, Weight Transfer, Glide, and Body Position. The four key elements may be difficult to master, but once you have it down-packed you will have it down.
Poling
Poling helps you evenly distribute your body weight and helps make your movements more effective and efficient. Once you figure out how to pole, you will be able to improve your balance, performance, and skills.
Other Factors to Consider


Accessories
Skiers also need boots and bindings. And the type of boots needed varies based on the type of binding that the skis are compatible with. New Nordic Norm (NNN) bindings include two thin ridges that fit into the grooves found in the soles of the boots. Another option is the Nordic Integrated System (NIS), which binds only to NIS compatible boots. SNS bindings, or Salomon Nordic System ones, feature a ride ridge with one matching groove at the sole.
Skiers also need poles, whether they are touring or racing. The types of poles vary depending on ski style. Other gear needed includes insulated clothing, outer shell jackets, goggles, and gloves.


Value
Purchasing a pair of skis is an investment. However, it is more cost-effective opposed to renting. With that said, it's important to know that the skis aren't the only gear that needs to be purchased. You'll also need to buy boots, bindings, and poles, as well as the right apparel for keeping you warm if you don't already have it. Be sure to keep this in mind and check your budget before you buy a pair of cross country skis.
Frequently Asked Questions
q:

How long should my cross-country skis be?

a:

Your skis should be around 25 centimeters taller than you are. So if you want the perfect height then convert your own height into centimeters then add 25. Now you know the approximate length of the skis you should use.
q:

What are the best cross-country skis for beginners?

a:

Control is essential to beginner skiers. You don't have a full understanding of how to maneuver your skis so compensating with a pair that gives you more control is recommended. A shorter pair with a lot of grip is advisable. You also will probably want to go waxless for your first pair so you don't have too much potential for speed.
q:

Is cross-country skiing hard on the knees?

a:

Being a form of athletics you control with your legs, cross-country skiing can be challenging on your knees. Developing your technique and avoiding tightening or locking up should help reduce knee pain. Maintaining slow and even breathing and not straining will also help.
q:

How should I store my cross-country skis?

a:

A ski bag or similar safe place is the best choice for storage to reduce excessive wear or possible damage. We also recommend a thorough cleaning, with a cleaning wax if possible, before storing them long term.
Subscribe to our newsletters