10 Best Pieces of CrossFit Gear and Apparel Reviewed & Compared
last updated
Sep 30, 2019
CrossFit, although rewarding, can be demanding. Making sure you are equipped with the best CrossFit gear assures you're getting the most from your workout. Whether running or sporting, having the best gear works. From the process to recovery, the 10 Best Pieces of CrossFit Gear will enlighten you on what works for most CrossFit enthusiasts. If you are serious about your WOD, we suggest getting serious about your gear and accessories. Activewear is mission-specific and usually tested thoroughly to help prevent injury and add comfort.

Scroll through and get fit with what works for your style. We research hours, making sure our Criteria is up to date with what people are looking for in the best of any product. We also offer answers in our FAQs sections, so you can make a more educated decision when choosing what you need.
In a Hurry? The test winner after 10 hrs of research

Razer Trail
Why is it better?
Durable
Made of recycled material
Cushioned
Odor resistant
Great price
4
Researched Sources
1.4k
Reviews Considered
10
Hours Researching
14
Products Evaluated
Use
Features
Durability
Style
By Default
Click here to see more
10 Best Pieces of Crossfit Gear
Durable
Made of recycled material
Cushioned
Odor resistant
Great price
Release date in November 2019
As a CrossFit athlete, the right pair of socks is absolutely essential, without them you honestly won't be able to get through your workouts. The Rockay Razer socks are one of the best additions you can add to your CrossFit gear because of their amazing comfort, durability, and breathability. If you want a pair of socks you can count on for many WODs to come, make sure to check these out!
Read more
Use
These socks are incredibly versatile—so they are a perfect option for the well-round CrossFit runner that loves to participate in other athletic activities. Not only are these a great option for your daily WODs, but you can also use these to hit your favorite trails, run, and so much more.
Features
The Rockay brand is known for its use of recycled material when it comes to the materials used to make their socks. These socks, specifically, are made of regenerated nylon, recycled elastane, and recycled Polyamide. They also feature some compression for those of you looking for something that will aid in recovery and improve your blood flow while you workout.
Durability
Perhaps the best feature offered by these socks is their ability to keep odor at bay. While they are machine washable, this little feature ensures they stay nice and fresh longer—so you don't have to wash them nearly as often. If you decide to get these from Rockay directly, you will be able to take advantage of their lifetime guarantee if anything were to happen.
Style
With a crew cut length, these are definitely longer—so if you are a no-show sock person only, you may want to keep scrolling. That being said, these socks are incredibly sleek and stylish, so you don't have to worry about looking silly in these!
Versatile
Stylish
Flexible
Well-cushioned
Comfortable
Breathable
Durable
Great price
Need to pre-order for now because of November 2019 release date
Those of you with a need for speed—who also want to boost your performance any way you can—will love the Rockay 20four 7 socks. Not only are these socks extremely versatile when it comes to what you can do for them, but they definitely are among the best of the best.
Read more
Use
Here we have another versatile and flexible pair of fitness socks that you can use for more than just WODs. They offer a secure and comfortable fit that also allows for a full range of motion with each and every stride—so you can focus on every step you take forward.
Features
In terms, of features, these socks have quite a bit to offer. First of all, the feature cushioning, which allows for more comfort and support in the areas you need it most—and if you have any specific foot issues then you know how important it is to address them. Secondly, they are incredibly comfortable, you can literally wear them all day without having to worry about any excessive sweating or discomfort.
Durability
With incredible durability thanks to their high-quality materials, the use of high-density knitting further boosts their overall durability, ensuring they will last you the long haul, as long as you take care of them appropriately.
Style
Those of you who hate longer socks will love the no-show design of these socks. Their heel extends high enough so it can prevent hotspots and blister but low enough to still be a no-show sock. If you want a sleek and stylish sock, take a close look at these because they truly are amazing.
Great for running WODs
Heel tab
Breathable
Compression
Odor resistant
Moisture wicking
Created for runners, but equally as good for CrossFit, ROCKAY's Accelerate has many attributes which cross the field for sure. Although CrossFitters aren't typically focusing on distance running, in many cases, There are some similar issues that arise with wearing a pair of bad socks.
Read more
Let's look at friction and rub points with some shoes. These socks are ideal for running because they cover all of the right spots, as far as the heel and ankle go. The rear tab will give you a barrier between the shoe and that blister prone portion of the heel.
When it comes to support, The sock is designed with appropriate amounts of compression throughout to assist proper circulation. Because who wants to deal with a numb foot.
Now getting down to breathability. These are constructed with awesome ventilation, allowing decent airflow to the feet. This not only helps with the need to release moisture from sweat, but also helps prevent the classic problem of stinky feet.
Durable compression
Lifetime guarantees
Surpassed Swisslastic's compression test
Say goodbye to odors
Moisture-wicking properties
Limited color choices
May be a bit costly
Are you looking to gear up for CrossFit before your next training? Well, there is one product that you should try that can significantly help.. We are talking about the Rockay Blaze Compression Leg Sleeves. This company carefully designed this product with the necessary technology to keep you moving longer and recover quicker.
Read more
Helps with Various Injuries
It has been scientifically proven that compression is incredibly beneficial at preventing and healing various injuries. For example, through wearing this product, it can help with aches, shin splints, and even Varicose veins. Additionally, this gear can help reduce fatigue and significantly help with recovery times.
100% Lifetime Guarantee
When we evaluated different products, we always look to see how manufacturers assure newer consumers. This brand does a great job by building trust through offering a lifetime warranty. So, if you experience anything wrong with your new piece of gear, the customer service team is ready and willing to help.
Cost and Value
The one thing worth noting with this specific piece of gear is that it's a bit more expensive than other products. However, we can't express how important it is to really consider the value that the product offers, rather than judging it's price tag. This product comes with a lifetime guarantee and some of the most innovative technology, including Stays Fresh from Polyigene.
5

. Bear KompleX Hand Grips



Enhance grip
Protect palms from calluses and tears
High quality leather
Durable design
Comfortable wrist straps
Provide minimal wrist support
2-hole and 3-hole options to customize coverage
Hand grips are worth considering early on in your CrossFit career if you experiencing tears in your palms from pull-ups and bar lifts. They are not for everyone but CrossFitters who want a little extra grip on the bar or are not interested in developing hard calluses may want to try them out. These Bear Komplex grips are a favorite among CrossFitters. They are available in 2 or 3-hole styles to provide more or less cover for the palms and they have some comfortable wrist support included.
Read more
Utility
You can pretty much guarantee that you will need to grip a bar at some point through any WOD. Hand grips are great for protecting hands and enhancing grip during those challenging bar-based activities such as pull-ups, muscle ups, kettlebell swings, power lifts and many others.
Features
The Bear KompleX grips are our favorite for CrossFit specifically. The quality leather helps you maintain grip on the bar and the option between 2 and 3-hole sizes helps you find the proper coverage for your callus-prone areas. The built-in wrist strap does not provide much support but users find it far more comfortable and durable than cheap gymnastics grips.
Durability
The quality of these wrist straps is easy to see in the thick leather and padded wristband. Seasoned athletes seem to prefer these grips over most others for their improved durability.
Style
These small grips do not stand out too much but they do offer a few colors for the wrist straps.
Value
The price will likely seem steep for these small pieces of leather but buyers seem to find the performance and comfort easily blow away the competition.
6

. WOD Nation Speed Jump Rope



Fine adjustments to size
Patented ball bearings for smooth movement
Lightweight cable turns fast
Helps for timing double unders
8 colors available
Clips need to be tightened occasionally
Although all boxes supply jump ropes, most avid CrossFitters like to bring their own. Having a personal rope is relatively cheap, adds little weight to your bag and can decrease distractions as you jump. No more fighting over ropes or adjusting to new weights or grips. A personal rope allows you to stay focused on your skipping so you can master those double unders.
Read more
Utility
Skipping rope may not be required everyday but it is a regular feature of many CrossFit workouts and warm-ups. It is also a nice piece of equipment for a great cardio workout at home on days you can't make it to the box. Having a personal rope is highly recommended because it will allow you to find the appropriate length and will provide some consistency while you master the challenging movements.
Features
The WOD Nation Speed Jump Rope is a great option for CrossFit. It is very lightweight, easy to adjust and spins very quickly. The patented ball bearings in the handle allow for a seamless turn of the rope. Users find the consistent spin and quick movement is very helpful when timing double unders.
Durability
This rope holds up well through many workouts. It also comes with an extra cable to extend its lifetime.
Style
This WOD Nation rope is available in 8 colors which makes it easy to choose a unique one to help you keep yours separate from others at the gym.
Value
Patented ball bearings and lightweight but durable design make this jump rope a bit pricier than your standard bargain rope.
7

. Hydro Flask Standard Mouth Water Bottle



TempShield maintains liquid temperatures for hours
Durable stainless steel
Non-slip powder coat
16 bright color options
Leak-proof
Fits in most cup holder
Pricey
Dents fairly easily
Needs to be hand washed
A good water bottle is absolutely essential for any exercise and the Hydroflask is worth the investment. Users are shocked to find how effectively these double wall, vacuum-insulated bottles maintain the temperature of whatever liquid you place in it. The leak-proof lid will leave you worry-free when tossing it in your gym bag. Additionally, the sleek but tough design looks great and provides the perfect canvas for stickers to rep your box.
Read more
Utility
Staying hydrated is essential for keeping up with any WOD. The Hydro Flask water bottle is perfect for keeping your water cold throughout your workout and in any part of your everyday life. If you are hitting up the early morning class before work, Hydro Flasks will also keep your coffee hot and ready to drink once the WOD is over.
Features
The Hydro Flask has double-wall, vacuum insulated TempShield technology to keep liquids hot up to 6 hours and cold up to 24 hours. The proprietary powder coat makes the bottle slip-free so you won't lose your grip no matter how much you sweat. The lid is leak proof and the narrow width fits most cup holders and bicycle racks.
Durability
This bottle is made from 18/8 food-grade stainless steel and non-toxic BPA-free plastic. The bottle may acquire some dings when dropped but it is very difficult to create a hole or crack.
Style
The Hydro Flask has a solid, sleek appearance and is available in 16 bright colors.
Value
The price may seem steep for a water bottle but buyers find the TempShield, signature powder grip and reliable durability make the Hydro Flask a worthy investment.
8

. Goat Tape Scary Sticky Premium Athletic Tape



Superior adhesive quality
Latex-free
Lots of styles and colors
Made in the USA
Pricier than other tapes
Some users said it left a sticky residue on their skin
Finally! A cutting-edge athletic tape can withstand the harshest demands of athletes looking to take their performance to the next level. It doesn't hurt that it is made in the USA!
Read more
Utility
Goat Tape is the world's first athletic tape designed specifically for CrossFitters. This stuff is some of the toughest stuff on the market and is a much-needed alternative to the athletic tapes, lacking adhesive quality.
Features
Goat Tape is latex-free and 100% cotton and is optimal for wrist, thumb and finger taping. It contains a custom adhesive for optimal sticking quality. This product comes in rolls 10 yards long and 1.5 inches wide.
Durability
Goat Tape stays strongly bonded and secure through friction, tension, heat, and sweat, yet it rips with ease thanks to its serrated edges. Its Aggressive adhesive can withstand the toughest WODs / weightlifting routines
Style
This tape is available in a variety of colors and styles so that you can rock your WOD in style!
Value
Given the superior adhesive quality of this innovative athletic tape, it's a bargain at less than a dollar per yard of material.
9

. Rehband Rx Knee Support



Lightweight knee support
Keeps joint warm for squats
Maintain good range of motion
Anatomical design
Comfortable neoprene
Sold individually
Retains odor
Some fraying around the seams
Knee sleeves are frequently recommended by more mature CrossFitters but are helpful for anyone with worries about their knees. The sleeves provide a bit of compression and support during heavy lifting and squats. They also keep heat in the joint to reduce warm-up time and make squats a bit more comfortable.
Read more
Utility
Knee sleeves provide light compression support for your knees while still allowing good range of motion for any leg-driven activity. It keeps the knee joint warm to alleviate some of the creaking and pain you may feel at the beginning of your workout. Adding some knee support does not replace PT exercises when recovering from an injury but it can help you feel more secure and comfortable as you rehabilitate.
Features
Rehband's Rx Knee Sleeves are provide comfortable compression and a contoured anatomical fit. The 5mm thick neoprene material finds a good balance between support and flexibility to keep you moving through the WOD.
Durability
These knee sleeves are fairly durable for exercise but some users do note some fraying around the seams with regular washing. Reviewers also note they do absorb sweat and retain odor easily.
Style
These sleeves are available in 3 sizes and black, burgundy or navy.
Value
The price is midrange when compared to other knee sleeves. They are sold individually so it will cost a bit more if you are seeking a pair.
10

. Harbinger 23330 Weightlifting Belt






Additional support for heavy lifts
Assists with maintaining proper form
Comfortable
Adjusts easy
extra durable
Affordable
Harbinger is a well-known name in the weightlifting belt world. They offer a large line of heavy-duty gear that works in all sorts of heavy lifting scenarios. Their 23330 weightlifting belt is one of the more affordable options they have that works perfectly for fast reps and quick-changing that comes with Crossfit. It holds up and is perfect for those on a budget.
Read more
Use
The 23330 Weightlifting Belt by Harbinger supports the core when doing weightlifting reps and other heavy lifting associated with the CrossFit challenge. This belt supports and has a roller buckle for easy tensioning as you move.
Features
Made with closed-cell foam, you get lower back support and muscle warmth with high comfort. The fabric is also abrasion resistant and doesn't fray which can cause irritation in sinched areas. It also comes in different sizes and runs 5-inch in width and 3-inch overlay support strap for added abdominal support.
Durability
As we mentioned, it is abrasion resistant, which prevents pilling and fraying along the seams. This belt is flexible by design and made of durable nylon which assists in keeping the muscles warm. Harbinger also backs their belt with a money-back guarantee so you can rest easy when getting in that WOD.
Value
We have to say this is a steal. When it comes to the best pieces of CrossFit gear, we like to think of them as an investment and CrossFit tends to be a lifestyle choice versus just a gym activity. Finding affordable gear that works is always great and this is what the Harbinger 23330 is serving, value.
Criteria Used for Evaluation


Use
CrossFit has become popular for many reasons and one is that it can be adapted and picked up by just about anyone. And the gear and accessories and supplies used with CrossFit are fairly easy to use and can be used by just about anyone as well. If you are looking for supplies and gear you want it to be something you will us on regular basis and that you will enjoy using. That is why we here at RunnerClick focused on use and applications for the gear that we featured here on our top ten list.
There are all kinds of items specific to CrossFit that you can spend your money on. When creating this list we considered how useful these items are to improving your workout. We reviewed CrossFit forums and blogs to bring you the most consistently recommended gear. Items that will make a difference in your performance and comfort immediately top our list while items of convenience, or those reserved for more advanced athletes, fill out the bottom.


Features
All CrossFit gear and supplies have a range of features that make them desirable among athletes. It is often these features that set CrossFit apart for the other products that are available on the market today. We wanted to make sure to include products and supplies that have the feature most of our readers and reviewers want and need. We focused on including products that have these features and that are applicable to a wider range of workout types and styles and methods to help everyone find the gear that is right for their wants and needs.
For each gear category, we sought out the brand and model most especially suited to CrossFit. Key features that fit with the needs of a CrossFit athlete and set the product above the rest of the field were weighed in when forming this list.


Durability
No one wants to buy gear that does not hold up well to normal wear and tear and it is never fun to spend money on something that does not last like you want and need it to. We realize how important this is to you so we made sure we focused heavily on durability while choosing the products to feature on our guide here. Durable products will late and are made to hold up to the intensity of workouts and to endure through the long term. RunnerClick has one primary goal with our guides- to help you fin thee products that are just right for you and that are durable and a good fit for you!
Investing in items that will withstand the tests of time is important for any purchase. CrossFit accessories and gear, in particular, need to be tough enough to take a beating. You can expect most of your gear to be tossed, dropped, kicked and saturated with sweat. We looked for items that will hold up to the harsh conditions at any CrossFit box.


Style
CrossFit gear may not be the most flashy and stylish of gear out there but it is made to do its job and look good at the same time. The products featured on our guide come in several styles and designs so you can find something that works just right for you and that fits your unique taste and style and that fit your workout needs. We want you to get the products you need and want without having to sacrifice price and style in the process.
Appearance is not the highest priority for CrossFit athletes at the gym. However, it is always nice to have the gear you love and feel good about using. Style may not be the most important factor to be considered but it can still come into play and there is no point in buying something you do not like and will not use!
Expert Interviews & Opinions
Most Important Criteria
(According to our experts opinion)
Experts Opinion
Editors Opinion
Users Opinion
By Default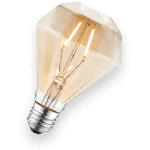 Small budgets are ok.
Start small. You don't need to have all the essentials at once. If you have a limited budget, invest in equipment for your favorite workouts and activities first. Really like to do sprints? A good quality treadmill might be a good first purchase. Want to focus on core work? Get yourself a yoga mat and a medicine ball.
Wood floors at your place?
Crossfit is aggressive and can be hard on your floors. To prevent your wood floor from getting scuffed up, dented, and otherwise damaged, invest in gym floor coverings. You can purchase mats that interlock like puzzle pieces and buy as many as you need to cover a small or large area.
Other Factors to Consider


Bottom Line
Standards at Your Gym
If you are traveling or just constantly find yourself at a new gym, having more of your own gear may make you more comfortable and make adjusting to a new environment a bit easier. However, many athletes find it more economical to stay dedicated to the same box. If this is you, look around your gym and talk to other members. Find out what gear they find helpful to have and which items they just borrow from the box.
Safety
Safety and injury prevention should constantly be a top priority during any CrossFit workout. Some gear can provide support and improve comfort during your workout but should never be used to replace proper treatment of any injury. If you have concerns about your joints, see a doctor before remedying the situation with wrist wraps or a knee brace.
Frequently Asked Questions
q:

What is CrossFit?

a:

Created by Greg Glassman and branded as CrossFit Inc., it is a competitive fitness program, which uses high-intensity training and aerobics to strengthen and condition the body. Usually lasting an hour, it warms you up you get a warm-up, offers skill development followed by a WOD, or work out of the day.

Continuous movement is what it provides, which usually intensifies with every rep. CrossFit gyms or BOX are accessorized with machines, barbells, ropes, tires and many other items to aid in keeping you moving. Keeping a score in a WOD journal is also highly suggested. This allows for a self competitive approach each time you step into the Box.
q:

What are the best gear options for a CrossFit beginner?

a:

Making sure your gear and accessories are working for you at all levels is important. However, we also know it takes some time to learn what you need for your best WOD routine. When it comes to beginner's gear, look for items that are budget-friendly with a good value in a product as well.

You want to have a good set of shoes and outfits to start. Being comfortable is going to be huge when making the choice to go the next time. Providing a well balanced and secure shoe that works well though accelerated and spontaneous movements is a great start. The best CrossFit shoes offer a good idea of what you should look for.

Furthermore, good shorts and shirts that help you dry faster and add support and compression if desired are options as well. It all depends, again, what you're looking to get out of your work out. Athletic gear is made with a purpose and if it is engineered for a sport, it will have its benefits when practicing said sport.

Another great item for beginners is a WOD Journal. This helps you keep accountability and can motivate you on those days you're muscles have other plans. A good journal can take you from beginner to CrossFit champion quickly. Seeing progress supplies personal motivation.
q:

What is the best clothing for CrossFit?

a:

When searching for the best CrossFit gear, you will find a ton of information on what works and what doesn't work for others. Depending on your gym and WOD routines will sometimes dictate what articles are the best.

For example, if the daily work out is legs, wearing a compression or support knee or leg-sleeve may be a good option. Furthermore, making sure you carry your gloves and chalk for the battle ropes will be a choice when this is the routine. Setting up a schedule helps you decipher what is going to work for you on any given day.
q:

How do I care for my equipment?

a:

Depending on the gear depends on how you will care for it. All of the best Crossfit gear comes with care instructions. Whether it is clothing, shoes, or kettlebells, you will know what you need to do to keep your equipment protected and upkeep if you read them.

We don't recommend leaving your clothes gym bag. Make sure you are keeping hygienics up to date. Sometimes if you let it go too long, that is a smell you just can't get rid of, the gym bag funk. Pretty much, some of it goes without saying.
Subscribe to our newsletters