Our Favorite CrossFit Accessories Fully Tested & Reviewed
last updated
Mar 17, 2019
If you are an avid CrossFit enthusiast then you know how important accessories can be. Here you will find the best CrossFit accessories 2018 has to offer, along with their pros & cons and what to look for before making your purchase.
Whether you regularly visit your local
crossfit gym
, or plan on outfitting your own workout space at home, there are tons of accessories and workout equipment you need. CrossFit requires a variety of equipment—for working out, recovery, and
optimal performance.
If you are unsure about what equipment or accessories to invest in, then you have come to the right place. Here you will find 10 items you may want to consider investing in if you want to keep pushing yourself during your workouts.
In a Hurry? The test winner after 15 hrs of research

TriggerPoint GRID Roller
Why is it better?
Durable
Compact size
Comes with access to instructional videos
Helps your muscles recover faster
Improves flexibility
Comes with a one year warranty
In a
Hurry? Editors choice:

Test Winner: TriggerPoint GRID Roller

4
Researched Sources
1.1k
Reviews Considered
15
Hours Researching
14
Products Evaluated
Durability
Value
Versatility
Ease of Use
By Default
Our Favorite CrossFit Accessories
1

. TriggerPoint GRID Roller



Durable
Compact size
Comes with access to instructional videos
Helps your muscles recover faster
Improves flexibility
Comes with a one year warranty
Pricier than other foam rollers out there
CrossFit is an intense workout that takes a lot out of us. WOD's push us to our limits and we are consistently setting PR's and pushing forward. So, it's no surprise that we may often feel sore and end up with tight muscles--and that is where foam rollers play an integral part in our fitness regimen. The TriggerPoint GRID roller is one of the best options currently available--and is a favorite among many CrossFit athletes. It will knead out your sore muscles and leave you feeling more limber and relaxed--and, most importantly, ready to tackle your next workout!
Read more
Durability
This foam roller is highly durable--it is made with high quality and highly durable material. It will not lose its shape over time or after repeated usage. It also comes with a one year warranty--so if anything were to happen TriggerPoint will replace it at no cost to you.
Price
This product has a moderate price point in comparison to other foam rollers.
Versatility
This foam roller has slightly less foam than some other rollers so it will definitely knead out your muscles. You can use it all over so it is definitely very versatile.
Extra Features
This foam roller features a multi-density exterior so you can control the levels of pressure your muscles receive. It also comes with access to online videos that instruct you how to use it.
2

. Active Intell's (AI) Kinesiology Tape



Improves your performance
Speeds up your recovery time
Provides pain relief
Easy to use
Durable
Will get through most (if not all) of your WOD's and lifts
Made in the USA
Need to make sure you are wrapping properly
CrossFit is an intense sport that takes a lot out of you. It consistently pushes you to your limit and forces you to improve and get better at everything you do. CrossFit athletes often find they experience minor aches and pains they don't want to get worse--nor do they want them to hinder their performance. It's important CrossFit athletes have athletic tape, and the AI kinesiology tape is one of the best available.
Read more
Durability
This athletic tape is composed of 98% cotton, and 2% elastic spandex. It is very stretchy and a favorite among CrossFit athletes everywhere. You can wear it for up to 5 days and it won't come off, even during your toughest workouts. If you have grip pain during Toes to Bar and other lifts then this tape is highly recommended for you.
Price
This tape comes at a moderate price point--and it's definitely worth the price as it also provides pain relief.
Versatility
You can use this tape anywhere, just make sure you are taping appropriately to ensure you get the maximum benefits from its use.
Extra Features
This athletic tape combines transdermal technology with specific active ingredients to produce a hot and cold sensation. This helps relieve pain as well as speed up recovery.
3

. Rip Toned Lifting Straps



Inexpensive
Comfortable
Durable
Variety of colors available
Works for many wrist sizes
These easy to use straps are meant for lifting. Attach them to your wrist and get a little help with your grip without having to wear gloves or use chalk. The straps can be adjusted, are easy to clean, and come in a variety of styles. If you're a weightlifter and you've found you're at a standstill regarding progress, a better grip with these straps could help you. If you want to hit a PR, something as insignificant as poor grip could be holding you back.
Read more
Durability
Made of sturdy cotton, even if they get sweaty, you can toss them in the washing machine. The durable stitching won't come apart either. Reviewers were impressed with how durable the straps were but also appreciated the soft material they were made of.
Price
A budget price tag makes these at least worth a try. Looking to set new PRs? It might be worth trying these to see if a better grip could help you improve. Users loved the low price they paid for the straps.
Versatility
The straps are fully adjustable so they can be worn by both men and women. Afraid that they won't work for you because you have particularly small wrists? They fit those with wrists under 7.5-inches, too! They work for all types of lifting activities.
Extra Features
The straps come in a wide variety of styles and come with padding to ensure you're comfortable while lifting. The majority of reviewers found the straps extremely comfortable.
4

. ProFitness Cross Training Gloves



Reinforced silicone-padded palms
60-day satisfaction guarantee
Durable
Versatile for multiple uses
Size runs large
Some users said they weren't durable
The ProFitness gloves are excellent for CrossFit athletes. They provide adjustable wrist support, improve your overall grip, and help you perform to the best of your ability. They are comfortable, affordable, and come in several color options.
Read more
Durability
These gloves are highly durable and built to last. They have a silicone grip and are sweat resistant. They are made of high-quality material and are machine washable as well.
Price
These gloves are highly affordable and well worth the cost.
Versatility
These gloves can be used for almost any WOD movement. From toes to bar and pull-ups to power cleans and squat snatches--these gloves will give you the wrist and grip support you need with no slippage or additional discomfort.
Extra Features
These gloves utilize flexible Neoprene which enhances your overall grip strength and allows you to have a more secure grip during heavy lifts and other exercises. They are abrasion resistant and highly breathable--which ensures they prevent callouses and blisters from forming. They also come with a 60-day money back guarantee if you aren't happy with the product.
5

. Bound 3-in-1 Wood Plyo Box



Extremely durable
Quality construction
Heavyweight
Works as intended
Poorly designed instruction manual
The perfect accessory for agility training, and more inexpensive than a lot of CrossFit specific weight training equipment, this wooden box is a great choice for CrossFitters who want to increase the explosiveness of their movements. The wooden box can be used for a variety of exercises. Jumps, simple step-ups, and more. It's a simple piece of equipment that's a great choice for the minimalist CrossFitter looking to outfit their small home gym space. It's easy to assemble and priced affordably.
Read more
Durability
The box is made of plywood that's a quarter-inch thick. Assembly is simple, and most of what you need to put it together is included. When assembled, the box pieces are intended to fit very tightly together, so everything stays in place. The wood pieces are made of construction grade materials so you can rest-assured the box is sturdy enough to last. Reviewers agree that the box is very durable.
Price
More affordable than many other types of CrossFit equipment, this box is a great choice for the budget minded athlete. Can't afford a squat rack, but still want to outfit your space with the tools to get stronger and fitter? This wooden box is as simple as it gets! Reviewers were surprised by the price of the box; most said it was the highest quality box available at the price point.
Versatility
You can use this type of fitness equipment to do jumps and other types of plyometric exercises. For the newcomer to CrossFit, this kind of box is also equally suited to simple step-up movements. The box height can be adjusted (3 height options total), as well.
Extra Features
The box comes packaged with screws and glue to assemble it. Also included inside is a square-drive bit so you'll just need a screwdriver to complete the task. The weight maximum for the box is 400 lbs. The box edges are smoothed over so that users don't hurt themselves if they happen to graze them.



Soothes your hands
Reduces callouses
Good price point
Some users don't find it as effective for their hard callouses
CrossFit athletes put a lot of wear and tear on their hands. You don't always have your gloves--and you cant always use them for everything because they may cause you to sacrifice grip or efficiency. This inevitably leads to callouses, tears and ripping--and this is where the WOD welder hand care comes in. This system is specifically designed for the needs of CrossFit athletes and is sure to soothe your aching hands and provide you with relief.
Read more
Durability
This hand care system is long lasting and will effectively take care of your aching and sore hands.
Price
This product is moderately priced.
Versatility
You can use this system as often as you'd like and reap the benefits. While it is tailored for your hands, you can also use it for your feet or any other place you develop callouses or rough skin.
Extra Features
This kit comes with a salve, pumice stone, and a moisturizing lotion.



Easy to use
Good amount of weight
Fits nicely
Weight evenly distributed
Made for a woman's body
Add a bit of intensity and difficulty to your workouts with this weighted vest from Empower. The vest was specially designed for a woman's body. No need to worry about your chest getting in the way! The vest weighs 8lbs and is a great way to up the difficulty of a workout. The vest is constructed so that weight is distributed correctly and doesn't cause unwanted discomfort.
Read more
Durability
While the vest is fairly durable overall, some reviewers had concerns about the straps holding up over time.
Price
A little pricier than a set of weights of the same weight but it's a unique way to add weight to exercises where you wouldn't otherwise think of carrying weight of any kind. Reviewers felt the price of the vest was reasonable.
Versatility
The vest can be adjusted to fit various shapes thanks to side straps. The vest can fit those of up to 48-inches in waist circumference. Reviewers liked that it was highly adjustable.
Extra Features
The vest weighs 8lbs and even features reflective portions for added visibility if used at night or during the early morning hours. Padding on the vest ensures that it's comfortable to wear.
8

. Titan Fitness Poly Battle Rope



Heavy duty
Durable
Great value
Comfortable handles
Rope starts to fray over time
Get a hardcore workout with this heavy-duty battle rope. Perfect for getting in that WOD and burning significant calories. The rope comes in several sizes to meet different needs and abilities.
Read more
Durability
The rope is sturdy and made of a material that won't leave debris all over your floor after using it. It's also weatherproof and features strong handles that are easy to grip. Reviewers found the rope very durable, but a few did notice the edges of the rope starting to fray over time.
Price
More expensive than some of the other items on our list, but it's a great option for the CrossFitter who is looking to add something different to their workout routine. The majority of reviewers had no issues with the price they paid for the rope.
Versatility
You can buy the rope in two lengths, either 30 or 50-feet long. It's also available in two diameters, 1.5-inches or 2-inches. It's super easy to use wherever you have an anchor point. Wrap it around something sturdy (a tree, for example) or hook it up to an anchor point and get started with your workout.
Extra Features
The rope features comfortable grip handles and comes only in black.
9

. King Kong Giant Kong Large 1000D



Heavy duty
Durable
Extremely large
Multiple pockets for organizing your gear
No velcro on handles for attaching to one another
With all the accessories and different supplements Crossfit athletes need and use, it's no surprise we have this heavy duty gym bag on our list. CrossFit athletes love this brand--it provides ample storage for multiple pairs of shoes, space for supplements and accessories, and is highly durable. This featured bag is their largest option, however there are smaller options available--we recommend all of them and believe they are definitely worth the investment.
Read more
Durability
This gym bag is highly durable--in fact it utilizes military grade 1000D Nylon construction. It also features double stitched seams, so it can securely and effectively hold a lot of weight without ripping apart over time.
Price
This is a high-cost item, and many people may not be able to justify spending so much on a gym bag when you can get one for $30 at any other store. However, if you are in a long-term relationship with CrossFit and are looking for a bag you will probably never need to replace, then this gym bag is definitely worth the investment. It has so much storage--you'll never have an excuse for forgetting your wrist wraps, lifters, or anything ever again.
Versatility
This gym bag literally has a compartment for anything you can think of. It has shoe pockets for 2 separate pairs of shoes (so you can never forget your lifters or your trainers--ever!) It also has a mesh holder for a bottle--whether its water, your favorite sports drink, or your trusted shaker bottle. This bag has a total capacity of 6 gallons and its largest compartment can fit everything you need--spare clothes, towels, protein mixes, etc.
Extra Features
This gym bag also features enough space to fit the King meal bag as well as additional zippered pockets, so you can further organize your accessories--from wrist wraps and tape to your trusted jump rope. Lastly, it also has padded, heavy-duty shoulder straps so the weight of your bag doesn't dig into your sore shoulders.
10

. FrictionLabs Loose Gym Chalk



Excellent quality
Re-sealable bag
Non-drying
Long-lasting
Works as intended
More expensive than other brands of chalk
Nobody wants to have sweaty hands when lifting heavy weights or gripping a pull-up bar. Sweaty palms equal less control. Certain gym chalks can leave your hands feeling dry and cracked, which doesn't help either. Not interested in wearing gloves for grip? This loose gym chalk is a great alternative. The chalk is non-toxic and comes in a well-designed package that can be re-sealed after opening. The brand also sells different chalk textures to suit different preferences. The bags of gym chalk are also sold in different sizes so you can try a sample option before committing to a larger product size.
Read more
Durability
Durability doesn't really apply to this type of accessory. The length of time this chalk will last depends on your particular workout routine, and the size of the bag purchased. Users also mentioned that the chalk stays longer on the hands than other types they tried, so less waste occurs.
Price
It's little more expensive than other chalk options, but reviewers agreed that the price was well worth it. It should also be noted that the chalk lasts longer on the hands, so technically there's less waste involved with its usage. Reviewers also liked that the company sold a small trial size bag at an affordable price.
Versatility
The chalk is available in multiple sizes to suit different types of users. Only an occasional lifter? A smaller bag might be a better choice for you. Have a texture preference for your gym chalk? No worries. FrictionLabs offers several textures of their product. The chalk is useful for all types of activities that require the user to grip something or somewhere. Whether you're spending your time at a climbing gym or are a dedicated powerlifter, this chalk will work for you.
Extra Features
The great part about this chalk is that it's non-toxic, so even little climbers can use it if they need to. The chalk doesn't dry up the skin either, and it's contained in resealable packaging. Not to mention the clever graphics assigned to each texture-type. It's also made in the USA.
Criteria Used for Evaluation
Expert Interviews & Opinions
Most Important Criteria
(According to our experts opinion)
Experts Opinion
Editors Opinion
Users Opinion
By Default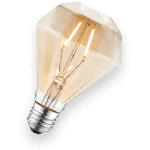 Small Budgets Are Ok
Start small. You don't need to have all the essentials at once. If you have a limited budget, invest in equipment for your favorite workouts and activities first. Really like to do sprints? A good quality treadmill might be a good first purchase. Want to focus on core work? Get yourself a yoga mat and a medicine ball.
Wood Floors At Your Place?
Crossfit is aggressive and can be hard on your floors. To prevent your wood floor from getting scuffed up, dented, and otherwise damaged, invest in floor coverings. You can purchase mats that interlock like puzzle pieces and buy as many as you need to cover a small or large area.
Other Factors to Consider


Comfort
What good is running gear or workout supplies that do not feel comfortable when you wear them or use them? The answer is not much! You want to be comfortable when you are out for a run or doing a hard workout session. So, we made sure to look at the comfort level for you when we selected each product for our guide. No products are worth the investment if you do not like using it, if it doesn't help you, and you if are not comfortable while using it!


Advanced Features
We also made sure to check the features that are included with each product as well as any upgrades and accessories that you can also get and use with the products. It is important to think about the feature you get and what long term additions and features you will be able to enjoy with each product. We made sure to include products that have a lot of cool ways that you can use them and benefit from making them a part of your workout routine.
Frequently Asked Questions
q:

I'm thinking of turning my garage into a home gym. Is this okay?

a:

Sure! If you're not using that space for anything else, it's a great place to stick all your fitness related equipment. Be careful, though. It's not an ideal place to workout if it's filled with chemicals. Watch out for carbon monoxide poisoning, too. If you have a big garage and still want to keep your car in there at times, brush up on some CO safety and get a detector.
q:

Do I need to clean my workout area?

a:

Of course! Just like the rest of your home, you should make sure to clean your workout space. Wipe down equipment regularly and put away weights and other stuff to keep it out of the way. It's really easy to forget you left your dumbbells out and trip over them on the way to the laundry room.
q:

I want to lift heavy. Can I safely train at home?

a:

Yes, but it's important to regularly check your equipment is safe to use and workout with a spotter. Never try to lift heavy weights alone. Accidents are all too common.
q:

How can I check my form when working out at home?

a:

You can workout with a knowledgeable friend, but if you're going solo, install a mirror so you can keep an eye on your form.
q:

Do I need to work with my doctor about my at home workout routine?

a:

Yes, you defiantly need to work with your doctor or health care provider about what you are doing at home for your workout routine. This is true or everyone to make sure you are not doing something that could hurt you, but it is even more true for anyone who have chronic health conditions or other serious health issues to be concerned with. Some medication may make you more at risk for things like dehydration or bone weakness so this must be taken into account with your workout. Your doctor can help ensure you are working out and getting healthy within your limits and without outing yourself at undue risk for injury!
Subscribe to our newsletters