Our Favorite Detergent For Workout Clothes Tested
last updated
Aug 28, 2019
Active Lifestyles mean active odors.
Working up a sweat
comes with the territory and you are going to want to find a powerful detergent to get the funk out. We thought we would help by coming up with the 10 Best Detergents for Active Wear.
Most don't mix the good with the bad and ugly when it comes to laundry. Therefore, getting a little extra from your detergent to work on
those workout threads
is key. Scroll through our line up and find out what makes these detergents stand out above other standard laundry soaps.
You can also scroll through and check out the Criteria and FAQs if you have any questions. We try to make your search easier by sharing what we look for when researching the best products for your activewear. It is all there to guide and get you smelling fresh faster.
In a Hurry? The test winner after 17 hrs of research

HEX Performance Advanced single Dose
Why is it better?
Non-irritating
Works especially well on synthetic materials
Also suitable for HE machines
In a
Hurry? Editors choice:

Test Winner: HEX Performance Advanced single Dose

8
Researched Sources
1300
Reviews Considered
17
Hours Researching
19
Products Evaluated
Effectiveness
Product Purity
Size
Potency
Value
By Default
Our top 10 Favorable Detergents
1

. HEX Performance Advanced single Dose



Non-irritating
Works especially well on synthetic materials
Also suitable for HE machines
Strong smell when drying from the detergent. Several customers recommend to leave the clothes to dry outside of your home
The first thing that jumps out to you about HEX Single Dose Detergent is that it comes in handy pouches that you can easily travel with or stash in a pocket. Beyond packaging, Hex does an excellent job of not only cleaning your clothing but also protecting it/them. It's got a formula that is eco-friendly and doesn't irritate sensitive skin. But best of all HEX is specifically designed for synthetic fabrics and instead of masking smells with a heavy portion of strong fragrance it gets to the bottom of the problem and removes the odor-causing bacteria. Overall we were really impressed with HEX's performance and that is why this is our best detergent for workout clothes; give it a shot today and see the difference!
Read more
Product Details
-Each package has 24 pods or pouches of cleaner
-Works on all fabrics, especially well on newly manufactured tech materials
-Dermatologist tested, non-irritating. No harsh dyes, perfumes or parabens
-Hypoallergenic goes easy on the skin
-Is a Biodegradable formula plus packaging, with a much smaller carbon footprint per capita than many competitors
2

. OxiClean Versatile Stain Remover



Works great in regular and HE washers
Color safe
Chlorine free
The directions have to be followed for best results
Known for their somewhat obnoxious infomercials we must admit being slightly reticent to add OxiClean to our list. In the end, however, their product is simply too good at removing stains to ignore. If you've got a tough stain or discoloration embedded somewhere in your clothes OxiClean is the answer. This is an industrial-strength cleaner that will return your clothes to pre-stain condition and won't fade colors over time. This can be used stand-alone or even better in tandem with another type of detergent. If stains are your issue, this is your solution.
Read more
Product Detail
-OxiClean's patented formula water-activated, and upon contact unleashes bubbling oxygen power safe and efficient cleaning
-Functions as a fighter, booster, whitener, and overall brightener
-Best used in regular and HE washers
-Special additives are designed to help rinse soiled spots and hard to get stains away
-Color safe and contains no chlorine



Safe for just about all fabrics
Specifically designed to eliminate odors
Contains natural ingredients
Although this detergent is "fragrance free", some customer reviews suggest that it does have a strong scent
If you tend to be attracted to higher-end, extremely eco-friendly products you'll love the All Natural Laundry Detergent from Roux Maison. This is a healthy and fragrant (in a Whole Foods kind of way) way to get your sweaty clothes sparkling clean. It's also been made to protect technical material, such as lycra or spandex, and waterproof gear retains all its properties needed to keep functioning at a top-level. Highly recommended.
Read more
Product Details:
-16 oz Sport sweet tea s is a great solution for hand or machine washing
-Specifically designed to get rid of grime, odor, and any bacteria that workout gear can quickly accumulate
-Safe for all fabric types, and in many cases provides a nice level of maintenance
-This detergent has a neutral pH and never contains harmful ingredients, all-natural
-Proudly manufactured in the USA, no animal testing
-No overpowering fragrances, additives or dyes, and bottles are always BPA-free, stay healthy and in sync with nature!



Specifically for Athletes
Gets Rid of Odors
Gets Rid of Stains
Safe for all Fabrics
Safe for all Washers
Eco-Friendly
some consumers wanted an unscented version but still happy with results.
This detergent is specifically for athletes. It eliminates odors and removes tough stains like mud, dirt, and grass. It is non-toxic, biodegradable and safe for all types of washer and fabrics.
Read more
Product Details
- Formulated for use specifically with the synthetic fibers that are typically used in athletic wear
- Biodegradable, safe for sensitive skin, and non-toxic
- It removes the stains that are typical, with sports: grass, clay, sweat, blood, even wine, and pet food
- It will guard and maintain the compression, moisture-wicking, and breathability of your sporting garments
- Freshens and removes even the worst odors
- Safe for all washing machine types including front and top loading and HE



Biodegradable and hypo-allergenic
Low sudsing
No perfumes or dyes
Some customer reviews suggest that this may not remove the tougher stains
If you need a heavy hitter to take on muck, odor, and stains; Sports Suds Detergent is an excellent option to turn to in that it provides a heavy-duty clean and doesn't leave any residue behind. Sports suds clean micro woven fibers by allowing air to go through pores in technical training shirts, pants or shorts. It's completely biodegradable and produced by an ethical company who did not employ any animal testing in the production of said product. For additional reasons why we think this stuff is so great to see below:
Read more
Product Details
-Make clothes completely odor-free. Rinses bacteria and odor-causing agents completely out of fabric
-Has no dyes, perfume, brighteners, sodium sulfates, PABAs, softeners or other fillers
-All residue washes out, leaving clothes chemical-free
-Non-toxic, biodegradable. And hypo-allergenic
-Handy/portable zippered pouches can take on over 40 full machine loads. Easy to tuck into pockets or luggage for handwashing situations
-Low sudsing. Great to use in a front loading washer



formulated specifically for technical athletic clothing
Residue-freeNon-allergenic
Contains no harsh chemicals
Doesn't tackle the really bad stains
If the odor is something that really concerns you then Nathan's Sport Wash could be your best friend as well as your best detergent for workout clothes. I'm sure just about everyone has left some sweaty clothes in their bag or a locker only to discover them (and their heinous smell) a few days later. This is what the Sport-Wash is meant for, it will deodorize even the worst kinds of funky smells. Some detergents try to mask the problem by covering them up with flowery perfumes. This soap actually eliminates the odor leaving your expensive clothes good to go. Also no worries about fading here, technical clothing will retain its integrity even with frequent washing.
Read more
Product Details
-Formulated specifically to fix problems associated with using "normal" detergents on technical clothing
-Digs deep to remove trapped odors and deep stains from your favorite garments
-Residue-free, non-allergenic, no strong smells or harsh chemicals
-Systematically removes dirt, kills bacteria, and restores breathability and moisture-wicking capabilities
-Completely biodegradable and won't make your colors fade



Environment-friendly
Safe for sensitive skin
For some users the scent was extremely strong
If you are looking for a laundry detergent that can remove the toughest stains then Persil porcelain is the detergent to use leaving your clothes clean and fresh. It a self-activating laundry detergent and environment-friendly. It has an original scent that is pleasant. It works best all water temperatures, it also works best in high-efficiency and standard washers.
Read more
Extraordinary for ordinary clothing and to help battle extreme stains, this effective recipe conveys a superior cleansing Pro-Lift stain remover technology. Power-Caps are extraordinary for any temperature during washing and all clothes washer sorts, HE included. This cleanser comes in a tub with 62 Power-Caps, useful for about 60 loads. OK for colors and whites, Persil Proclean clothing cleansers are figured with Pro10 Technology and made from sodium perborate and sodium silicate - hence the name Persil.



Removes odor instead of covering it up
Scentless
Leaves no residue
Works on a variety of fabrics often used in sportswear
 Bottle design may be prone to leaking
WIN is a brand that comes highly recommended by runners and athletes. This unscented sports detergent helps root out the most entrenched odors. WIN is also safe to use a variety of fabrics, so feel free to use it to wash both your expensive compression base layer as well as your cheap gym shorts. The one word of caution would be to be wary of ordering this detergent online, some people had issues with loose caps and leakage during shipping.
Read more
Product Details
Designed for technical and synthetic fibers
Unscented
Won't leave a residue
3 sizes of bottles available



All-natural
Made from plant-based enzymes
No fragrances or harmful ingredients
Good for people with sensitive skin
Environmentally friendly
Some users didn't find it to be effective
Seal on bag doesn't work well
This is an all-natural option made from plant-based enzymes. It's specially formulated for synthetic fibers so it's perfect for workout clothes which are usually made out of these fibers because they help make products more breathable. It has no artificial dyes or fragrances and is environmentally friendly and doesn't negatively affect sensitive skin. Most users found it to be very effective but a few noted that the zip lock on the bag (if you choose that option) doesn't seal very well.
Read more
Effectiveness
Despite being made of only natural ingredients, most users found it to work well in removing odors as well as stains from things like blood, grass, and sweat which can often come from sporting activities.
Product Purity
In terms of this factor, this is one of the highest-rated products on our list. It is made of only plant-based enzymes with no artificial fragrances or other harmful ingredients.
Size
It comes in 56 and 92 load sizes. The 56 load option comes in a plastic tub and the 92 load option comes in a resealable plastic bag. Some users found that the resealable bag wasn't effective and didn't seal well.
Potency
This one doesn't have any fragrances of any kind, synthetic or otherwise.
Value
This option is surprisingly affordable for a natural product, which tends to be more expensive.



Concentrated formula allows smaller amounts to be used
100% plant based
Non-irritant
Some users complained of mild skin irritation due to allergies
If your skin is sensitive to other detergents then seventh generation liquid detergent is the detergent to use because in it is naturally made. It is a liquid detergent that delivers greater compared to other regular detergents. This is the best detergent that will be perfect for your clothes.
Read more
Product description
Seventh Generation liquid detergent has no fragrance and scented with extracts from plants like geranium and vanilla. It fights stubborn stains like those from grass and chocolate. The detergent is 100% made from the plant. This natural detergent fight tough stains without using artificial brightness, dyes, and fragrance, It is formulated for higher efficiency and standard equipment. Is in a concentrated form and performs similar to the natural cloth detergents. Mostly used for sensitive skins as well, with its natural form it does a pretty good job as it keeps off any chemicals at bay while protecting your hands and also your clothes from getting changed due to different colors
Criteria Used for Evaluation


Effectiveness
If it isn't cleaning deep, it isn't for activewear.
Athletes tend to have a larger selection of activewear and most usually have their favorite piece, which gets worn more. Whether its a shirt, a pair of socks, or other pieces of clothing, making sure it gets cleaned effectively can save you from a case of the smellies.
Knowing these style clothes will get washed more also needs to be evaluated. An activewear detergent should be strong enough to get out stains and odors while also being gentle on the fabric.
How effective a laundry soap is ties into ingredients and how powerful they deodorize and really clean clothes as well. Normal laundry soap is good for basic needs, but when you need an extra boost of antimicrobial cleaning, the best detergents for activewear add should have the extra you need for deeper cleaning.


Side Effects
Some people have sensitive skin and we recognize that.
Many people have allergies to chemicals in detergents and other soaps alike. Most detergents for activewear will have warnings or labels that say "for sensitive skin" on them.
We stated earlier that you want a detergent that is gentle yet effective on the material, you also want to make sure it is gentle on the skin as well. Nothing worse than irritation when you're going the stretch. Allergies and rashes can slow us down and we don't need chemical interference.


Size
Larger households do more laundry and will usually purchase bulk in most items like detergents.
We suggest making sure a detergent works for you and your family by sampling it prior to buying bulk. How one person reacts to a type of detergent is different from the next and you don't want to buy a bunch of something you cannot use.
However, a huge plus of buying more is that it usually will come cheaper per ounce. Not to mention, that is fewer trips to the store. Detergent doesn't go bad so you won't have to worry about it expiring on your clothes.


Potency
How well a detergent makes your clothes smell or deodorize while cleaning is what potency is about.
Potency is similar to Effectiveness, however, we are going to focus on how well it works to fight odor. As we mentioned, sensitivities can be an issue with detergents. Usually, this is due to unnatural and chemical infused scents.
Purchasing naturally scented deodorants or scentless shouldn't interfere with how well a detergent gets out the odor. The best detergents won't mask the smell, they will clean it out. You will find fresh clothes whether you want to smell like lavender or just air.
Finding a detergent with antimicrobial and antibacterial properties is a good place to start. We added a variety to make sure we are covering all types of needs and preferences. Not everybody is made the same and the best detergents for activewear accommodate this.


Value
Just because a price tag is high doesn't mean the quality of a product is.
Finding the best detergents comes in a full package of criteria and based off what it offers vs how much it cost. Furthermore, getting more of it can bring down the price raising the value as well.
Pay attention to what the consumers are saying. You will find allergy warnings and other information that can guide you in finding the best option for you within the conversation. We made sure that all of our top 10 were affordable and when compared the best based off what they are offering versus the price tag just like we said.
Expert Interviews & Opinions
Most Important Criteria
(According to our experts opinion)
Experts Opinion
Editors Opinion
Users Opinion
By Default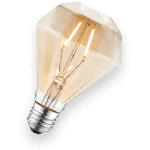 Hard workouts require heavy duty detergent
The detergent you pick for your workout and sports gear has to be able to take care of a few extra things that you probably don't worry about with your normal day to day casual wear. Add pleasantries such as profuse sweating, odor from that, mud, grass stains, even blood in the more extreme cases.
Stay away from fabric softeners
Fabrics softeners are bad for any materials that stretch. Furthermore they leave a coating on the fabric that can actually trap odors in your clothing.
Other Factors to Consider


Product Purity
Environment friendly is a term that is widely used and worldly used,when we talk of the environment it involves both the none living and living parts these detergents do not have synthetic chemicals in them that can destroy the ecosystem hence they are good especially for those who are environmentalists it serves them right to know that they can be using detergents that are not promoting imbalance in the ecosystem. We also encourage the users to practice a safe environment that means balance in our ecosystem and thus a healthy livelihood.
There are some people who have very sensitive skins while there are others who have skin allergies that do not require certain chemicals, if this is the case with you then we would suggest you go for a scent free, hypoallergenic and dye free detergents. Try to know which chemicals affect your skin and keep off them all through. Having skin irritation is one of the most annoying things in this world and we are sure many people relate to this idea. Make sure you know which products to use to avoid such incidences.


Use
Specific detergents require specific water temperature to be able to work effectively and even sometimes dissolve. That means you need to be aware of the detergent in question and to know which temperature it dissolves in or it is more effective, some detergents work well in cold water, others in warm while other in hot water. By being aware of which temperature is required makes you aware of what to use and in which quantity.this also determines the amount of detergent to use while washing.
Frequently Asked Questions
q:

Are all detergents safe for my skin?

a:

Well, it actually depends with your skin type, in case your skin is hypersensitive and can react easily to chemicals, after which you need to know which chemicals react with your skin and avoid them like a plague. Also, ensure you use ones that are fragrance-free since they are believed to be harmful. On the contrary, if your skin isn't sensitive you need don't worry but just make sure you do not use any substance that can be harmful on your skin.
q:

Is there a difference between liquid and powder detergent?

a:

 There are not a lot of differences to consider when choosing between a liquid or powder detergent. Liquid detergent tends to be more expensive, which is a lot of peoples first consideration. Also, liquid detergent can be used as a stain pre-treatment, which is an advantage you wouldn't have with a powdered soap. Some people believe that the powder dissolves slower, and ends up leaving a residue on your laundry. This may have been true at one point but most modern detergent powders have been made to dissolve quickly with virtually no chance of leftover soap.
q:

Can I use any detergent in my washing machine?

a:

Knowing whether or not your washing machine is an HE (high efficiency)is the most important aspect of this question. A HE detergent produces less suds so that the machine can rinse out your clothes with less water. HE detergent can be used without issues in any type of machine. You cannot, however, put standard washer detergent into an HE washer as it can lead to problems. Your HE washing machine would not be able to properly remove the soap from your machine or your clothes.
q:

Is there a standard measure of detergent that should be used when washing?

a:

Detergents should have a ratio to the heap of laundry you have and the number of rounds you will be willing to make with them. Also, this is influenced by the concentration of the detergents as it will guide you.IN most cases the packages have the guideline on how to use the detergent on clothes, the amount of water and amount of clothes a specific amount of detergent can handle.
q:

Are all detergents safe for my clothes?

a:

This is why reading up on your detergent is a good habit to get into. You'll want to know what soaps react with certain fabrics; what detergents could cause discoloration or residue, especially when the clothes you are washing are expensive athletic gear.
q:

Are there any natural ways to clean my clothes?

a:

Yes. A combination of baking soda, salt, and vinegar can be a great detergent replacement. It may not be as effective at removing stains as some commercial detergents but you also won't need to worry about any harsh chemicals or synthetic scents. We recommend looking up some detergent recipes online for the best results.
Subscribe to our newsletters