Best Electrolytes & Hydration Tablets Reviewed for Quality
last updated:
Jul 20, 2020
Runners and other athletes tend to
sweat a lot
, losing not only the vital water that makes up 80% of our bodies, but also
important minerals
such as sodium, calcium, potassium, and magnesium.
These minerals are known as
electrolytes
and for anyone who sweats a lot, special attention needs to be paid to replacing and maintaining these key elements in our bodies. For athletes with high electrolyte needs, there are tons of options on the market for helping them do just that.
In this buying guide, we're focusing on products that come in easy-to-take
electrolytes and hydration tablets
because they're the easiest and simplest way to keep your electrolyte tanks topped off so you can keep on running and feeling great.
In a Hurry? The test winner after 18 hrs of research

SaltStick Capsules
Why is it better?
Extremely effective
Easy to swallow
Gluten-free
No soy, nuts, sweeteners, or high fructose corn syrup
In a
Hurry? Editors choice:

Test Winner: SaltStick Capsules

18
Researched Sources
1824
Reviews Considered
18
Hours Researching
17
Products Evaluated
Effectiveness
Materials
Product Purity
Side Effects
Value
By Default
10 Best Electrolytes and Hydration Tablets
Criteria Used for Evaluation
Expert Interviews & Opinions
Most Important Criteria
(According to our experts opinion)
Experts Opinion
Editors Opinion
Users Opinion
By Default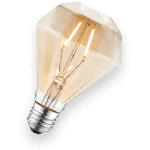 Be honest about your electrolyte needs
It seems to be part of human nature to think we're working harder than we actually are, and that's natural and ok. But it's important to be honest with yourself about what your body needs when selecting one of these products. A few of the products on our list are designed to meet the needs of high endurance athletes and are so effective that if you take them and don't really need them you could experience some discomfort. We also included plenty of products for all different types of users to there's something for everyone.
Drink plenty of water and read the label
Be sure to drink plenty of water to stay hydrated, no matter what supplements you're taking. Also, this type of product works best when taken with plenty of water, but be sure to read the label for use instructions to make sure you're getting the most out of the product.
Talk to your doctor
If you are starting a new workout routine or have any type of underlying health concerns or medical conditions you should talk to your doctor before you start. You definitely need to talk to your doctor before you start using supplements of any kind. Your doctor will help you make sure they wont interact with other medications you may be taking and will also make sure it is safe for you to take these and other similar supplements without risking your health and wellbeing.
Follow the label
Always read and follow the label instructions. Do not take more than what is instructed at any given time and do not exceed the daily maximum dosage either. Hydration and electrolyte supplement tablets cannot totally replace water so make sure you always bring water with you on long hikes, runs, and workout sessions. Drink water when you can and use these kinds of products to fill in the gaps; they should never ever be used as a water replacement!
Other Factors to Consider


Size
You must be aware that it's not advisable to take tablets every day as you may have too many minerals in your body. This may lead to serious problems with organs like heart or kidneys. You may need only a few tablets for most challenging workouts but still, try to supply the lost nutrients with normal drinking water. You need to focus on how much do you really need hydration because you can decide what should be the size of the product.
You can buy a package with only 10 tablets but you can also search for a package with 50 tablets. It's really your choice which one will work better for you. Most tablets have very long validity date so you can buy for days. The problem may appear if you buy the big package of tablets and they won't work. It's better to buy a smaller package when buying for the first time.


Use
Remember that investing your money in electrolytes may help not only you but also the other members of your family. Many products on our list were also made for another case. There are many different ways that these tablets could be useful. If your children have a problem with vomiting, these products may be excellent to make them feel better. They are also good for elders who tend to dislike drinking water and have a fever.


Portability
When you are always on the go, whether it is heading to the gym, working out at home, or hitting the trails, you will want to have hydration and electrolyte tablets that are easy to carry with you. The products we featured here are all portable and should be very easy for you to carry anywhere you want or need to go! We made sure to look at portability when we compiled this list to make it easier on you.


Brand
There is a certain level of confidence that comes from knowing the band you are purchasing from. When a brand has a proven reputation and is know for quality products you feel more at peace with your purchase decision. So, if you are stuck between two products, look up the brands and see if one stands out to you. Going with the brand that has the better reviews and reputation may be your best bet!


Capacity
The number of tablets in a container can vary. We included a range here so you can find something that will fit your needs. If you need something for the occasional use then something with a smaller capacity will probably suite your needs, but if you use these tablets a lot you will likely want something that will last you a bit longer. A lot of it comes down to personal preference and needs as well as the costs involved.
Frequently Asked Questions
q:

Are these products suitable for children?

a:

No, not every product is suitable for children. If you find the product you want, check the information about giving it to children. Most of the products are suitable for children, but not every.
q:

Are tablets the only version of electrolyte supplements?

a:

No, there are more options on the market. There are tablets that are very easy to use, there are powders that aren't more complicated and there are also beverages. Whether you choose a powder, tablet, or liquid electrolyte product, it's best to talk with a professional to figure out what a good and safe option is for you.
q:

I'm preparing for a marathon and I work really hard, do I really need these tablets?

a:

We can't tell you if you should take tablets because we don't know your situation, or if you do need them or not. This is your decision, however, we can tell you why you may need electrolytes or hydration tablets. When you run, especially when you run long distances, your body sweats and starts to lose the water. This water has a lot of functions in our body and if you lose it, your body starts to work worse and worse. The most dangerous cases are when you faint because of dehydration. To b keep your body hydrated all the time, it may be a good idea to purchase the tablets.
q:

Should I opt for an energy drink or electrolytes?

a:

We know that for some people, the energy drink is a must have even if they don't run a lot. The truth is, most of these colorful drinks don't have enough sodium. Maintaining a good balance of electrolytes may be really hard especially if you run a lot or you are a more professional athlete. There are many ways to provide a good source of electrolytes like tablets, you can also buy salt capsules, gels or powders. The good news is that sodium can be also found in food. If you have been running for a long time, it may be a good idea to eat something saltier after your training- what about pretzels?
q:

Will these tablets help prevent cramps?

a:

Cramping is a very unpleasant feeling that happens to every runner. If you don't provide enough sodium and potassium, cramps can happen often. Potassium helps to move the fluids and nutrients in the cells so it has a very important function. If you don't provide enough Sodium, your muscles aren't able to regenerate very fast and that's why you feel much pain. Staying hydrated will help prevent you from cramping up so these would definitely help prevent you from cramping.
q:

What are some symptoms of dehydration?

a:

This is a good question as not many people recognize the symptoms of dehydration. Sometimes dehydration is mistaken for flu or other illnesses. The first symptom that you can observe immediately is dry mouth. You have a big need for water and it's a really uncomfortable feeling. There's little too on urine when you're really dehydrated. It may be also a little bit darker than usual. You also tend to be very sleepy and you feel exhausted all the time.

A headache is also a common symptom that occurs while dehydration. It's very easy to find out if you're dehydrated when you cry. If there aren't any tears, it means that your body needs more hydration. You shouldn't ignore all these symptoms as dehydration can be really dangerous. You should try to prevent it at first. Try to drink a lot of water, even if you don't like its taste. Remember that the good option to add some taste to your water is to put some fruits into it like strawberries or lemon.
q:

Are runners the only ones who have problems with being dehydrated?

a:

No, there are many people who are very prone to dehydration and they're not runners. Runners are at higher risk of dehydration because they do high intensity and many of us practice in hot weather so the water is more needed. People who have problems with kidneys or bladder are also more at risk. Even when you sick and you've got a fever or you vomit, your level of hydration is very low.

That's why even doctors recommend taking electrolytes when you have these symptoms. People who want to lose weight often forget to provide their body with enough water. When you are getting older and older, your brain gets older and sometimes it can't give you the signals that you're thirsty. Dehydration is a very serious condition as it may lead to serious health problems especially if you have problems with kidneys. You lose water every day, the problems are getting bigger when the weather gets very hot.

Electrolytes are one of those buzzwords that everyone has heard but few people really understand (if you do bear with us). What exactly is an electrolyte? An electrolyte is salts and minerals that carry a charge and conduct electrical impulses throughout the body. The most common electrolytes include sodium chloride, potassium, calcium, and sodium bicarbonate. Electrolytes are essential for living organisms.

Electrolytes are an indispensable ingredient in a finely tuned and fueled body. In a simplified way, they can be thought of a group of chemicals that keeps the electrical impulses in our bodies are working properly. Ignore them at your peril, and if you're curious there are some great articles with further depth that can be found here and here.

The bottom line is that hydration is serious business, and part of that is making sure that your electrolytes stay in the right balance. Everyone's going to have a slightly different palate for these type of things, so try a few and see which one of the best electrolytes and hydration tablets on our list work for you.
Subscribe to our newsletters