Best Electrolytes & Hydration Tablets – 2021 Review
last updated:
Mar 25, 2021
Runners and other athletes tend to >sweat a lot, losing not only the vital water that makes up 80% of our bodies, but also important minerals such as sodium, calcium, potassium, and magnesium.
These minerals are known as
electrolytes
and for anyone who sweats a lot, special attention needs to be paid to replacing and maintaining these key elements in our bodies. For athletes with high electrolyte needs, there are tons of options on the market for helping them do just that.
In this buying guide, we're focusing on products that come in easy-to-take
electrolytes and hydration tablets
because they're the easiest and simplest way to keep your electrolyte tanks topped off so you can keep on running and feeling great.
In a Hurry? The test winner after 18 hrs of research
SaltStick
Why is it better?
Extremely effective
Easy to swallow
Gluten-free
No soy, nuts, sweeteners, or high fructose corn syrup
In a
Hurry? Editors choice:
Test Winner: SaltStick

18
Researched Sources
1824
Reviews Considered
18
Hours Researching
17
Products Evaluated
Effectiveness
Materials
Product Purity
Side Effects
Value
By Default
10 Best Electrolytes and Hydration Tablets
Criteria Used for Evaluation

Effectiveness
When it comes to staying hydrated and keeping our bodies properly balanced with the right nutrients and electrolytes, it is important to use reliable products.
We are counting on these tablets to help us stay healthy and safe while we are out for a run or are working out so they need to be effective. Here at RunnerClick, we made sure to test every product we featured and ensured that they are effective and easy to use.
The product you choose must make you hydrated and this must lead to increasing muscle performance. Usually, these type of products helps with muscle cramps which aren't very rare in runner's world. The effects should be visible fast and you should feel the boost of energy.

Materials
We had to make sure that they were made from the best ingredients available.
A good option is to search for electrolytes such as potassium, magnesium, etc. Many tablets are reinforced with vitamins that will let you perform better.
Carbohydrates are the next thing you should consider. They're used with electrolytes usually when you work out more than an hour and it's rather intensive training.
We also made sure to look at the ingredient list for each product that we tried and tested. The ones that make it onto our top 10 list here are made from the finest of ingredients and are formulated to work correctly and reliably when you need them the most.

Product Purity
We looked at product purity which in this case we focused on calories and artificial flavoring
It is important to make sure there are no harmful chemicals or needless additives in the products we consume. We also have to make sure that the ingredients listed are correct and sourced from pure and reliable sources.
The RunnerClick review team took this upon our selves and we checked every product we tested and made sure the product label is correct and the ingredients are pure.
While doing our research, we've discovered that many people tend to ask how many calories are in each tablet. There are many different versions of electrolytes, some have more calories, the others are advertised are low calories products.
We think that it shouldn't matter very much here as while running, you burn so many calories that one or two tablets won't make a difference.
There's one thing that we really don't like about some electrolytes/ hydration tablets - artificial flavors. We avoided putting products like these on our list.

Side Effects
Most people have zero negative side effects while taking this type of product, but it's always a good idea to talk to a healthcare professional before starting to take any nutritional supplement.
During our testing, we made sure to find the hydration tablets that have the fewest reported side effects and that the ones that were reported were minor and short-lived. Unless you have an allergy to something used in the tablet itself, you should not have any worry about the side effects of any of the options we featured on our list.

Value
We looked for the best hydration tablets at a good price. We also made sure they were all high-quality products as well.
The final factor we took into account during our search and review of the best hydration and electrolyte tablets on the market is the overall value that they offer.
We rated value based on several points including the price, the dosage, the purity of the ingredients, the reliability of the results, and user reviews from past consumers. All of this combined gave us an idea of how valuable each product could be for you!
Expert Interviews & Opinions
Most Important Criteria
(According to our experts opinion)
Experts Opinion
Editors Opinion
Users Opinion
By Default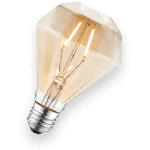 Be honest about your electrolyte needs
It seems to be part of human nature to think we're working harder than we actually are, and that's natural and ok. But it's important to be honest with yourself about what your body needs when selecting electrolytes.
A few of the products on our list are designed to meet the needs of high endurance athletes and are so effective that if you take them and don't really need them, you could experience some discomfort. We also included plenty of options for all different types of users to there's something for everyone.
Drink plenty of water and read the label
Be sure to drink plenty of water to stay hydrated, no matter what supplements you're taking.
Also, this type of product works best when taken with plenty of water, but be sure to read the label for use instructions to make sure you're getting the most out of the product.
Frequently Asked Questions
q:

Are these products suitable for children?

a:

No, not every product is suitable for children. If you find the option you want, check the information about giving it to children. Most of the products are suitable for children, but not every.
q:

Are tablets the only version of electrolyte supplements?

a:

No, there are more options on the market. There are tablets that are very easy to use, there are powders that aren't more complicated and there are also beverages.

Whether you choose a recovery powder, tablet, or liquid electrolyte product, it's best to talk with a professional to figure out what a good and safe option is for you.
q:

I'm preparing for a marathon and I work really hard, do I really need these tablets?

a:

We can't tell you if you should take tablets because we don't know your situation, or if you do need them or not. This is your decision; however, we can tell you why you may need electrolytes or hydration tablets.

When you run, especially when you run long distances, your body sweats and starts to lose the water. This water has a lot of functions in our body and if you lose it, your body starts to work worse and worse. The most dangerous cases are when you faint because of dehydration.

To keep your body hydrated all the time, it may be a good idea to purchase the tablets.
q:

Should I opt for an energy drink or electrolytes?

a:

We know that for some people, the energy drink is a must have even if they don't run a lot. The truth is, most of these colorful drinks don't have enough sodium.

Maintaining a good balance of electrolytes may be really hard especially if you run a lot or you are a more professional athlete. There are many ways to provide a good source of electrolytes like tablets, you can also buy salt capsules, energy gels or powders.
q:

Will these tablets help prevent cramps?

a:

Cramping is a very unpleasant feeling that happens to every runner. If you don't provide enough sodium and potassium, cramps can happen often. Potassium helps to move the fluids and nutrients in the cells so it has a very important function. If you don't provide enough Sodium, your muscles aren't able to regenerate very fast and that's why you feel much pain.

Staying hydrated will help prevent you from cramping up so these would definitely help prevent you from cramping.
q:

What are some symptoms of dehydration?

a:

This is a good question as not many people recognize the symptoms of dehydration. Sometimes dehydration is mistaken for flu or other illnesses.

The first symptom that you can observe immediately is dry mouth. You have a big need for water and it's a really uncomfortable feeling. There's little too on urine when you're really dehydrated. It may be also a little bit darker than usual. You also tend to be very sleepy and you feel exhausted all the time. A headache is also a common symptom that occurs while dehydration.
q:

Are runners the only ones who have problems with being dehydrated?

a:

No, there are many people who are very prone to dehydration and they're not runners. Runners are at higher risk of dehydration because they do high intensity and many of us practice in hot weather so the water is more needed. People who have problems with kidneys or bladder are also more at risk. Even when you sick and you've got a fever or you vomit, your level of hydration is very low.

That's why even doctors recommend taking electrolytes when you have these symptoms. People who want to lose weight, often forget to provide their body with enough water.

Dehydration is a very serious condition as it may lead to serious health problems especially if you have problems with kidneys. You lose water every day, the problems are getting bigger when the weather gets very hot.

The bottom line is that hydration is serious business, and part of that is making sure that your electrolytes stay in the right balance. Everyone's going to have a slightly different palate for these types of things, so try a few and see which one of the best electrolytes and hydration tablets on our list work for you.