15 Best Hiking Boots for Men Tested and Fully Reviewed
last updated:
Jul 20, 2020
A good pair of hiking boots is essential for anyone who regularly hits the trails. Although typically a little bulkier, some of the benefits of boots are preferable to hiking shoes. Boots will improve the comfort of your feet and can protect your joints from the impact of the rugged terrain. The higher build around the ankle provides excellent stability, and often they'll have thicker midsole cushioning which can help propel you forward while keeping you comfortable. Fortunately, these boots do not need to weigh you down, and many modern models have such suitable flexibility that you may forget to take them off when you reach camp.

Finding the right boots can be a chore and an investment, so we put together the following list of the best hiking boots to help you find the right pair to suit your needs.
This is the best product on our list that is currently in stock:

Salomon Quest 4D 2 GTX
Why is it better?
Comfortable right out of the box
Short break in period
Good ankle stability
Great traction
Waterproof
In a
Hurry? Editors choice:

Test Winner: Salomon Quest 4D 2 GTX

10
Researched Sources
1600
Reviews Considered
12
Hours Researching
10
Products Evaluated
Support
Traction
Comfort
Durability
Value
Stability
By Default
Click here to see more
Top-Rated Men's Hiking Boots
Criteria Used for Evaluation


Support
The varying terrain encountered while hiking can fatigue or even injure unprotected feet.
With great hiking boots, support is built into the footbed to keep the foot locked in place and to provide cushioning from rocks and impact with the ground. More technical boots will feature a hard shank between the midsole and outsole to prevent the heel from dropping during ascents, therefore decreasing calf fatigue.
Additionally, hiking boots range in their lacing system and ankle height. Higher ankle cuffs can help prevent rolled and sprained ankles but come at the price of extra weight and less breathability. Ultimately, the amount of support you need comes down to the type of hiking you do and personal preference. If you mostly take casual hikes on relatively easy terrain, you may want to opt for lighter duty boots with a low ankle cuff. But if you regularly take long hikes over technical terrain, especially while carrying a heavy backpack, higher boots may be the way to go.


Traction
Increased support and better traction are the key reasons why hiking boots are recommended over your regular running shoes for, well, hiking.
The tread on the outsole of each boot has a pattern to increase grip on a variety of surfaces. Some boots feature more massive lugs to help you dig into softer ground and mud. The rubber composition also plays a role in the ability of your boot to stay put. Having boots with excellent traction makes a big difference while hiking and can help you step with confidence and maintain a more consistent stride, especially during inclement weather.


Comfort
Hiking is an excellent exercise but can place a lot of strain on your feet, legs, and back.
Finding boots that provide the right support for your foot shape can make a huge difference not only in the comfort of your feet but the comfort of your entire body while you hike. The right hiking boots will give you a good balance between support and flexibility to allow your foot to move appropriately for the given terrain.
Having flexible boots that can be worn comfortably straight out of the box is a beautiful thing. However, more technical hiking boots that require a more extended break-in will period will give you more customized support and may be worth a little more work upfront.


Durability
Functional hiking boots are built to take a beating.
Clocking miles and miles over rugged terrain will wear down even the highest quality boots over time. Active materials, extra supports, and even waterproofing will extend the longevity of your boots. We looked for options that provide excellent durability and have plenty of features built-in so you can get your money's worth out of your investment.


Value
The adage you get what you pay for certainly applies to hiking boots.
Several of the pairs on our list cost over $200, but are packed with great features and quality construction. We also have several pairs that come in around $100 or less, and for that, you'll get a right boot, but it probably won't have the same level of support or super-durable construction you'd get with one of the higher-end boots.
We suggest thinking about your context and buying based on that. Are you an avid and experienced hiker who heads out on a new adventure every weekend? If so it's probably worth it to invest in a more expensive, fully-featured pair of hiking boots. If you're only going on shorter hikes less often, it may make sense for you to save some money by going with a less expensive, but still good quality pair of hiking boots.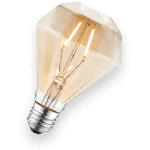 Break Them In First!
The very last thing you ever want to do is break in a new pair on the trails. We suggest wearing them around the house and to the grocery store to gauge places that the rub against your foot to ensure that you won't be feeling that pain on the trails. Be sure that you also wear the same socks that you would wear when out on your outdoor adventures so that they wear evenly.
Know Thy Laces
There is more than one way to lace up your new shoes, and some methods can actually be beneficial to help ease foot pain and gain traction. The Surgeons lace stabilizes the heel, the Window lace is perfect for those with high arches, and Toe Relief lacing gives your toes room to breathe!
Other Factors to Consider


Application
The type of boots you buy should, of course, be determined by your intended activities and applications. In general, hiking boots can be divided into three categories: hiking shoes, day hiking boots, and backpacking boots.
Hiking shoes are the lightest option and have the most flexibility through the midsole. They are typically low-cut and provide most of their support through well-crafted footbeds to keep feet feeling nimble but grounded. More advanced hikers or ultralight backpackers may even consider trail runners as an even lighter and more flexible option.
Day Hiking Boots are mid to high cut to prevent ankles from rolling on day hikes or even short backpacking trips with lighter loads. They are reasonably flexible and typically require very little break-in time.
Backpacking boots are more rigid than the other two types and are built to provide significant support when bearing a more massive load and to hold up longer in rugged terrain. They also typically have more aggressive tread hiking or day hiking options. These boots generally are stiffer and more substantial and require more time to break in.


Weather Resistance
The conditions you will be hiking in should be weighed when choosing new hiking boots. Most hiking boots are waterproof and will keep your feet dry when you're hiking in the rain and splashing through puddles. Having dry feet is great for preventing blisters and reducing chafing while keeping you comfortable, but a waterproof boot typically requires that a liner be built into the boot which will inevitably decrease breathability.
If you are hiking in hot weather, you may want to opt for boots with mesh paneling and lighter leather to help keep your feet cooler.
Frequently Asked Questions
q:

How should hiking boots fit?

a:

Hiking boots should fit snugly but never feel like they are tight or squeezing, and you should have enough room to wiggle your toes. Wearing thick socks or just having your feet swell at the end of the hike can make a significant difference in fit and may lead to blisters. Be sure to try on your boots at the end of the day when your feet are most swollen and wear your standard hiking socks.

When you first buy a pair of hiking shoes, they may have a surprisingly tight fit. It is fairly common, especially with shoes that are made from leather, and they may need to be broken in or stretched over a small period to mold to your feet and have a better fit. If you don't want to put in the miles to get your shoes to the fit you want, you can get boot stretchers.

Above all, you know your body best and if the fit doesn't feel right, trust yourself. It's better to have to find a more appropriate fit than to risk a sprained ankle or damaged skin and nerves from a pair of boots that don't fit. Trust us; it's worth it to take the time to break in your hiking boots before taking them out on a big hike
q:

My boots come with a decent insole, do I really need to buy inserts?

a:

Yes and no. Short-term your insoles may be comfortable and hold up well, but long-term inserts will help restore the support and comfort that breaks down over time in your original insoles. There are plenty of different insoles that will provide varying support levels, padding, and unique features that are available at affordable prices.

You'll want to be able to try them on with your boots so you can find an insole that fits the dimensions as well as your needs and comfort.
q:

How long should my hiking boots last?

a:

You should measure the life of your hiking boots in miles, not time. You may expect your shoes to last a few years, but if you hike regularly and cover a lot of ground, the wear will show more quickly. A quality pair of hiking boots should be able to carry you at least 500 to 600 miles, and up to even 1,000 miles depending on how well they are cared for and what kind of terrain you're tackling.
q:

How do I waterproof my hiking boots?

a:

Great question! While many of the boots on our list are rated as waterproof, you may want to re-apply a waterproof coating every 6 months to a year or to waterproof a pair of hiking boots that isn't already waterproof.

There are a couple of ways to go about this, depending on the material the boot is made out of.

For synthetic materials, you'll want to get a waterproofing spray, available at just about any sporting goods store. For leather, we recommend a leather waterproofer, but be careful not to use something that is wax or oil based. It can lead to what is known as "gumboot" where your boots become so saturated with wax/oil that they become heavy and unbreathable, so be sure to avoid this.
q:

Where to buy hiking boots?

a:

There are a few places in your neighborhood to go to first before shopping online. Many of the big box shoe sellers have a collection of boots, but it is often a bit limited. You won't have the same range of styles and designs as you would online or in specialty shops.

Your local sporting goods shop may have a bigger collection of styles, as well as sales associates that can help you pick out the right size for you. If you have the option, we suggest heading down to one of these shops to try them on first before you buy them.

The sizes of these boots aren't like your typical sneaker, so trying them on first will help to ensure that you get the right size the first time!
q:

How to break them in?

a:

All shoes have a break-in window, and trail shoes are no exception. The difference between breaking in a sneaker is that if you feel that they are killing your feet, you can simply head home and kick them off.

The biggest piece of advice that we can give you is that you should never, ever take a new pair of shoes out on the trail without testing them out first.

To break them in at home, make sure that you lace them up with the same sock you will wear on your next outdoor adventure. Wear them around the house, outside to check the mail, and to the grocery store to pick up trail snacks. If they rub your feet, simply keep wearing them until you would feel comfortable wearing them all day and night!
q:

How to tie hiking boots?

a:

Lacing your boots is super important, so listen up! Various styles of lacing options provide specific advantages. If you have high arches and the laces often dig into your feet, for instance, you want to learn the Window Lace. Below, we will get into more detail of the various methods.

The Surgeon's Knot is one of the most popular, and for a good reason. At first glance, it looks pretty simple, but the double tie in the center of the foot serves a specific purpose. This method is super-secure and actually prevents your heel from slipping on uneven and slick surfaces. When in doubt, the Surgeon's Knot is the way to go!

The Window Lace method is for those with high arches. If you typically loathe high tops because they strangle the top of your foot, it just means that they are lacing them wrong! This method doesn't cross over the high part of your foot (creating a window) so that the top of your foot has room to breathe.

Toe-Relief Lacing does exactly what the name suggests. If your toes are aching at the end of the day from a narrow and unforgiving toe box, slipping a few laces up top may keep you out of the trails longer. If you find that your toes still ache after switching to this lacing method, you may need to invest in a different design.
q:

How should I care for my hiking boots?

a:

How to clean hiking boots?
Dirt buildup can threaten the long-term integrity of your boots. Take care of your investment by cleaning your boots regularly. We recommend first removing your laces and insoles, and then scrubbing with a toothbrush and specialized boot cleaner or dishwashing solution and rinsing thoroughly.

To treat the waterproofing, try to avoid grease or waxes because they can affect the breathable layers of your shoes and cause "gumboot". Instead, use an impregnating spray and follow it up with a leather care-cream. Make sure they're given time to dry completely after being treated and avoid excess heat from appliances like radiators and ovens because it can cause the leather to shrink or become brittle.

Always check the manufacturer's care guide and suggestions for treatment before trying to treat your shoes on your own. Different materials and designs may need different treatments and care, and most companies will have basic instructions available.

How to wash hiking boots?
So, you and your gear have been on countless hikes together, and now they are starting to smell pretty ripe. You will want to throw them into the washing machine, and we implore you to resist that urge.

No matter what anyone tells you, throwing your gear into the washing machine is a very bad idea. These shoes are made from materials that should not be submerged in water for long periods of time, nor should they be subjected to heat. Washing the outside with a cloth with soapy water is all you need.

But what about the funky smell, you ask? The answer to this question is baking soda. Simply sprinkle baking soda in between the different layers inside of your boot, and leave them to sit overnight. Not only will the baking soda eliminate ripe odors, but it also helps to absorb moisture as well.
Subscribe to our newsletters